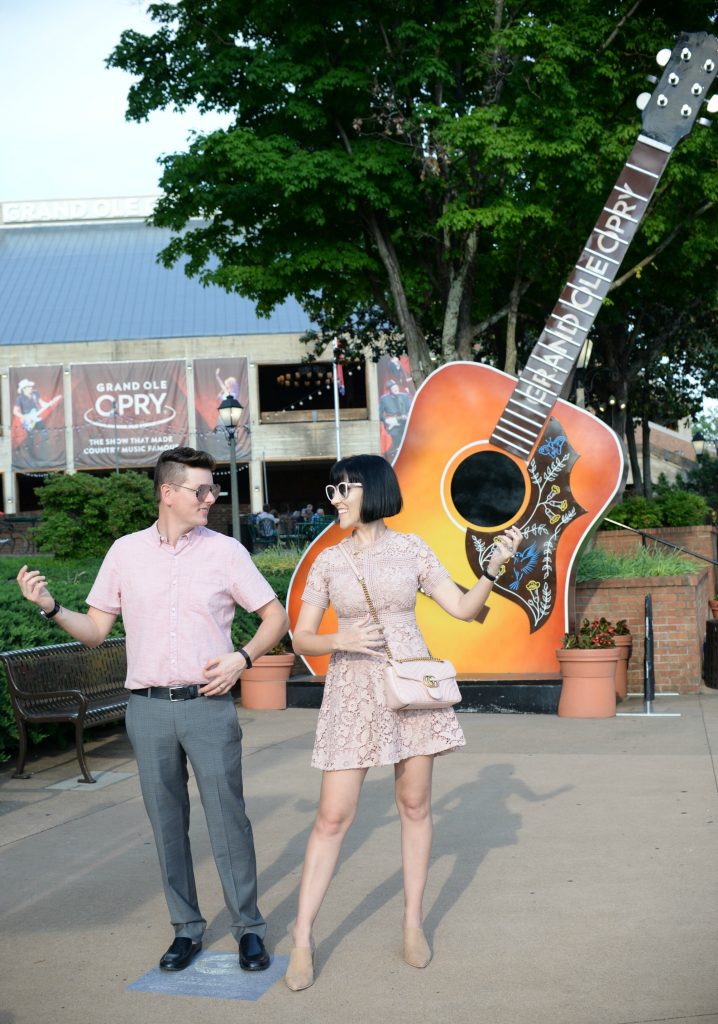 Nashville Tennessee
Music lovers, singers and songwriters from all around the world come to Nashville each year for the ultimate destination when it comes to country music.  Best known as "Music City", Nashville is the place to be when you're looking for music, food, friendly faces and a true southern experience. From bars on Broadway, to people watching in Centennial Park, to music legends at the Grand Ole Opry, to bringing history to life at one of the many museums, you'll be sure to have an amazing time in Athens of the South. This lively city is so much more than just music, thanks to its breathtaking views, array of new booming businesses, dynamic food, delicious cocktails and bright lights. Although I suppose you can conquer the city in as little as 72 hours, I suggest planning at least 5 days.
I don't think you can talk about Nashville without mentioning The Grand Ole Opry. From Johnny Cash and Hank Williams, to current country stars like Keith Urban and Carrie Underwood have stood on stage belting out their favourite hits. Most artists speak of their nervousness standing in the same spot as the legends before them. It's with such honour to perform at the Opry and I bet it's a dream come true when they're on stage. The Opry started as a radio broadcast way back in the early 20's and eventually evolved into a live show. Since the show is still broadcasted on live radio today, a radio announcer comes out before each artist to broadcast the sponsor's messages. As the curtains is raised, the audience immediately became quiet, and they waited to hear the artist's stories and songs. We were lucky enough to see our Canadian gal, Terri Clark perform, and she was spectacular.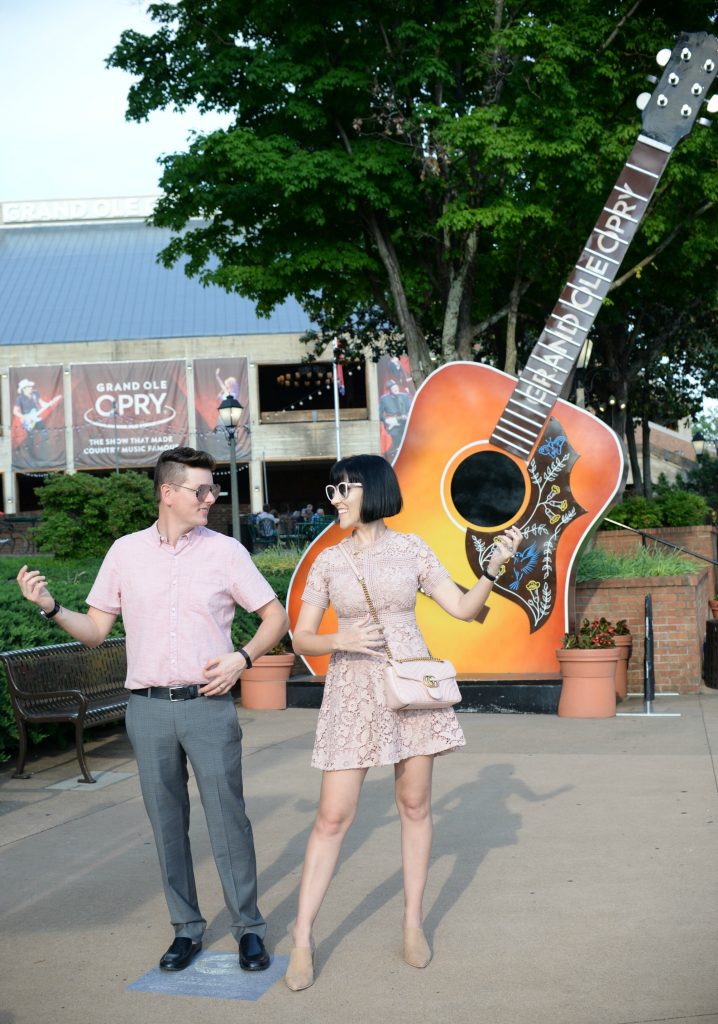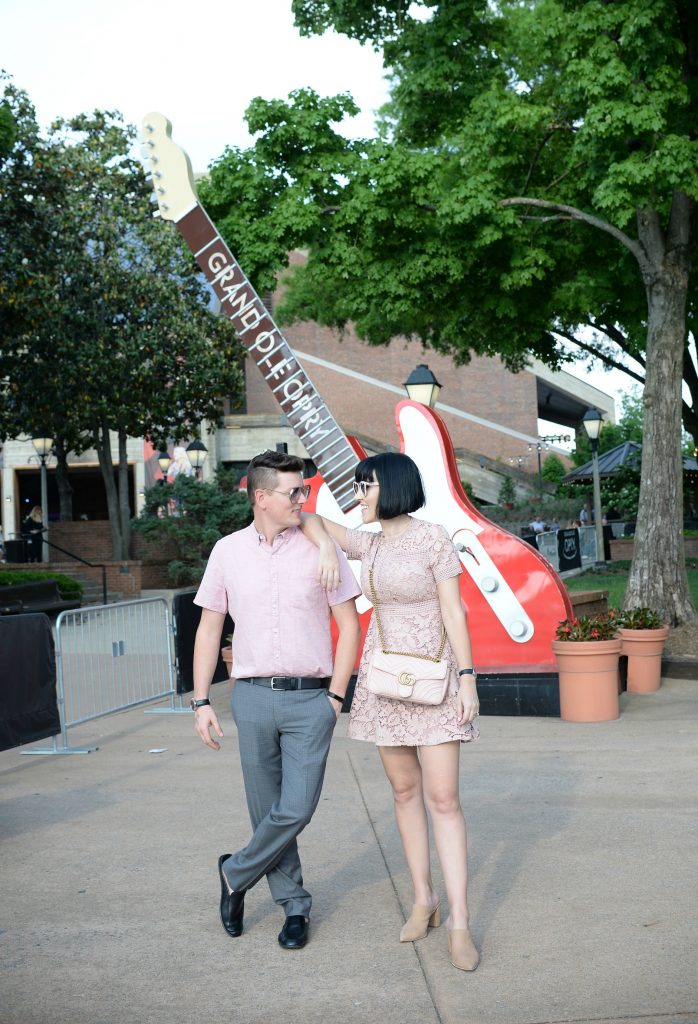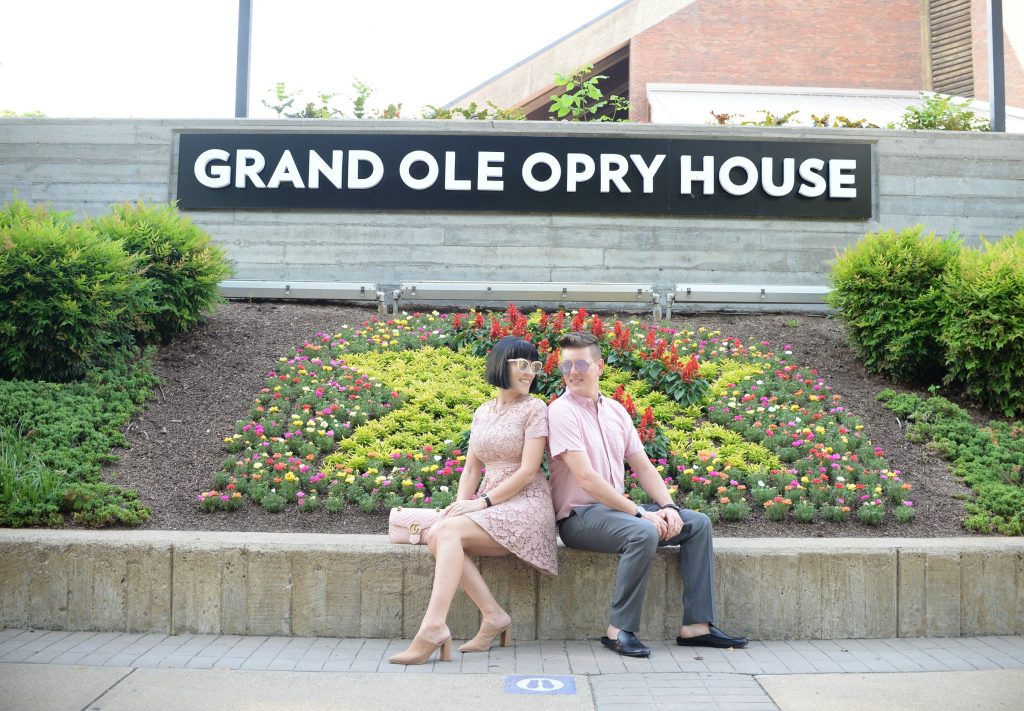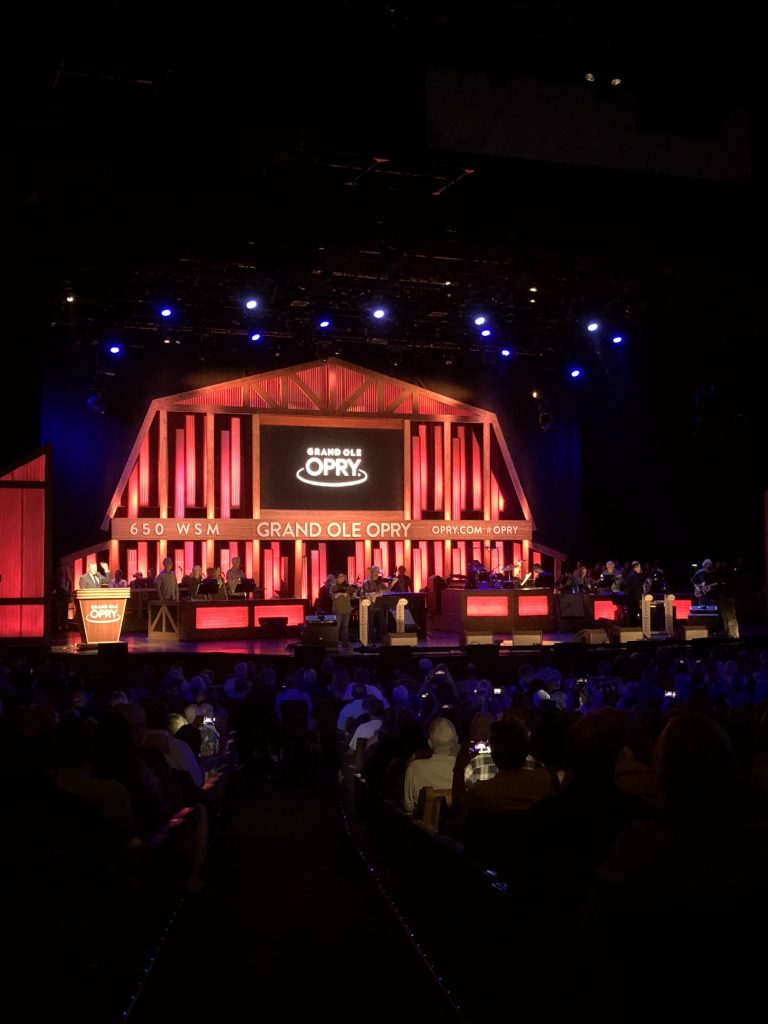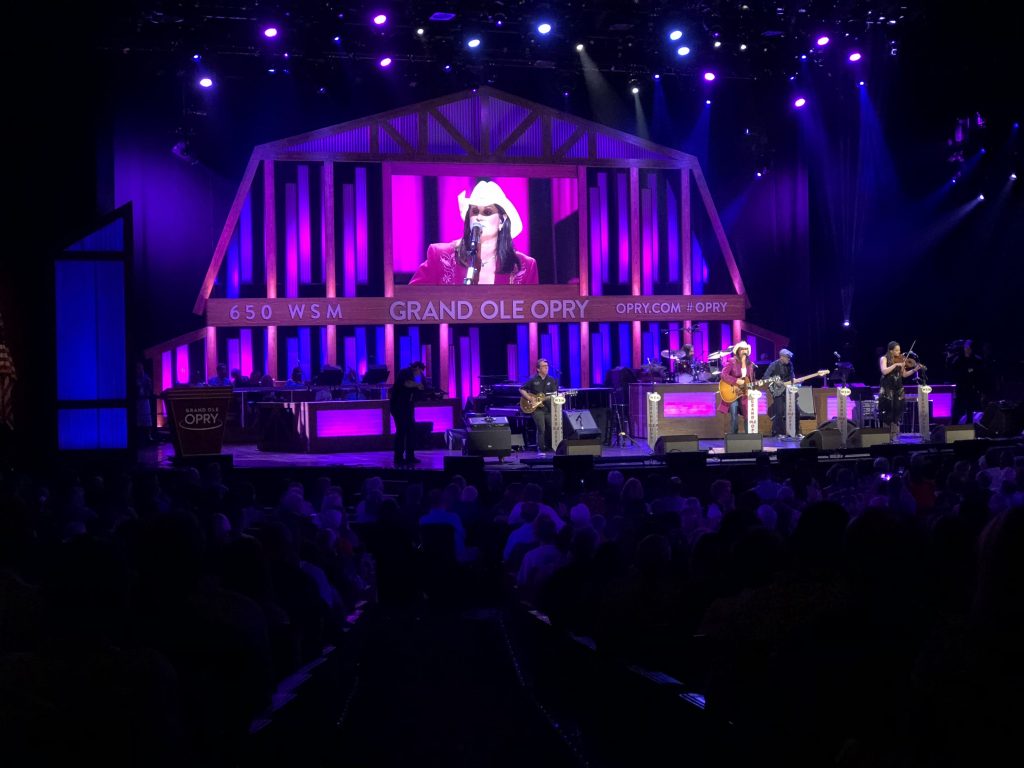 Speaking of the Opry, my next stop would be exploring The Ryman. What once was called Union Gospel Tabernacle, a place where people could come and worship, was eventually turned into a venue where fearless show artists would perform. Lula C. Naff took over in the 20's and named it in honour of legendary owner, Thomas G. Ryman. By the early 1940's, The Grand Ole Opry was a part of it, and it would never be the same again. This is where Johnny Cash met June Carter, and huge stars like Elvis, Patsy Cline, Hank Williams and so many more performed. By the 70's that Opry changed venues and the Ryman sat empty and neglected. The city wanted to destroy it, but the people of Nashville fought to keep it alive. In the 90's it was completely renovated and is now one of the most significant music heritage sites in the country. From its acoustics, intimate atmosphere and lineup of legendary artists, this is only a few reasons why you need to visit while you're in town.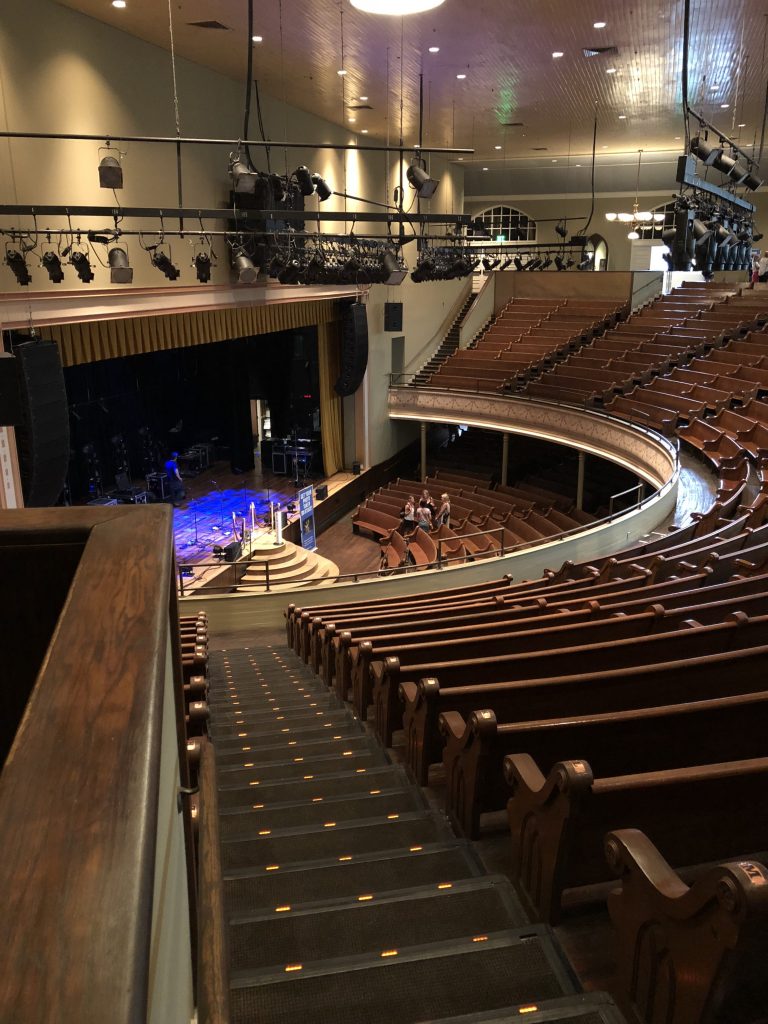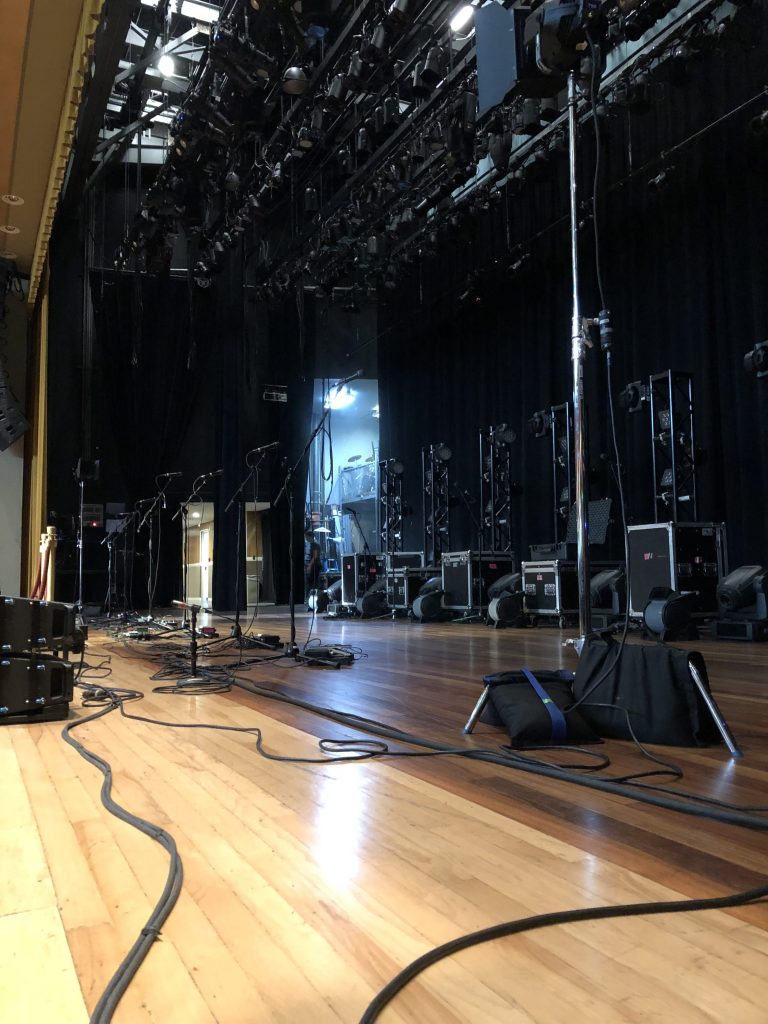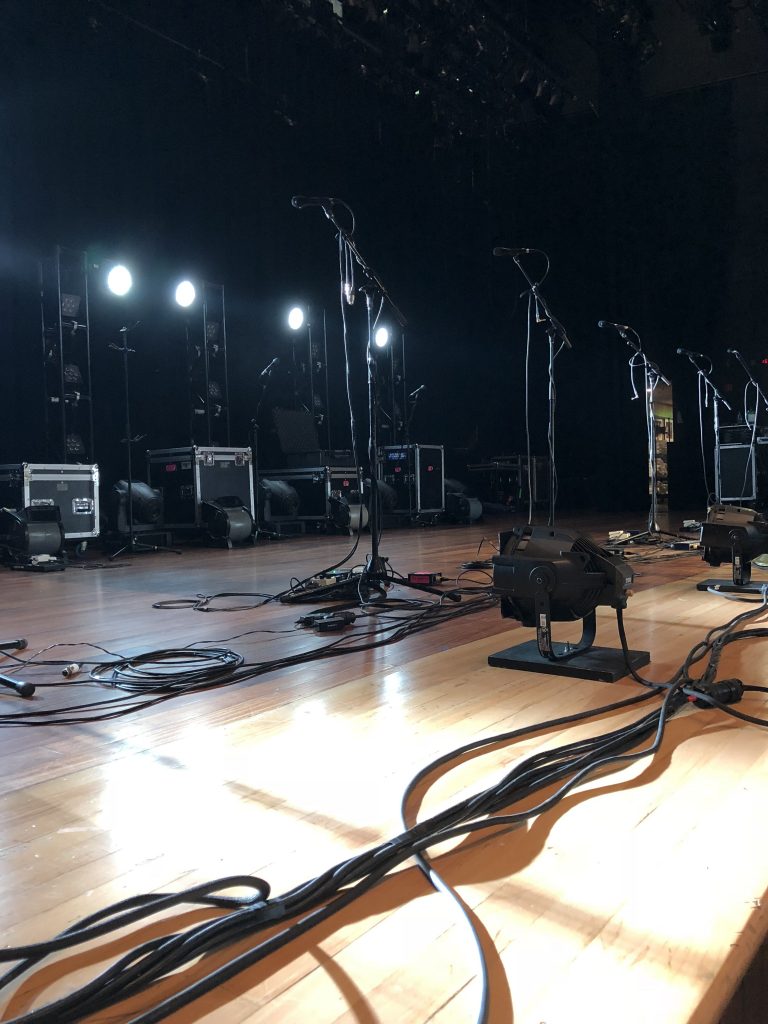 If you want to see Nashville in all its beautiful glory, take a stroll along the John Seigenthaler Bridge (it's free). Not only is it one of the longest pedestrian bridges in the world, you'll be able to get the ultimate skyline view. From the infamous Batman building to the Tennessee Titans Stadium, it's totally worth grabbing a coffee and taking a morning wander. 16 feet below you, you'll find the Cumberland River shimmer as the sun reflects off the water. You'll catch steamboats and tugboats running up and down the river. If you've ever wanted that "perfect" Instagrammable bridge, this is it. Without the fear of being run over, this beautiful bridge allows you to capture picture-perfect photos with a spectacular view of the city.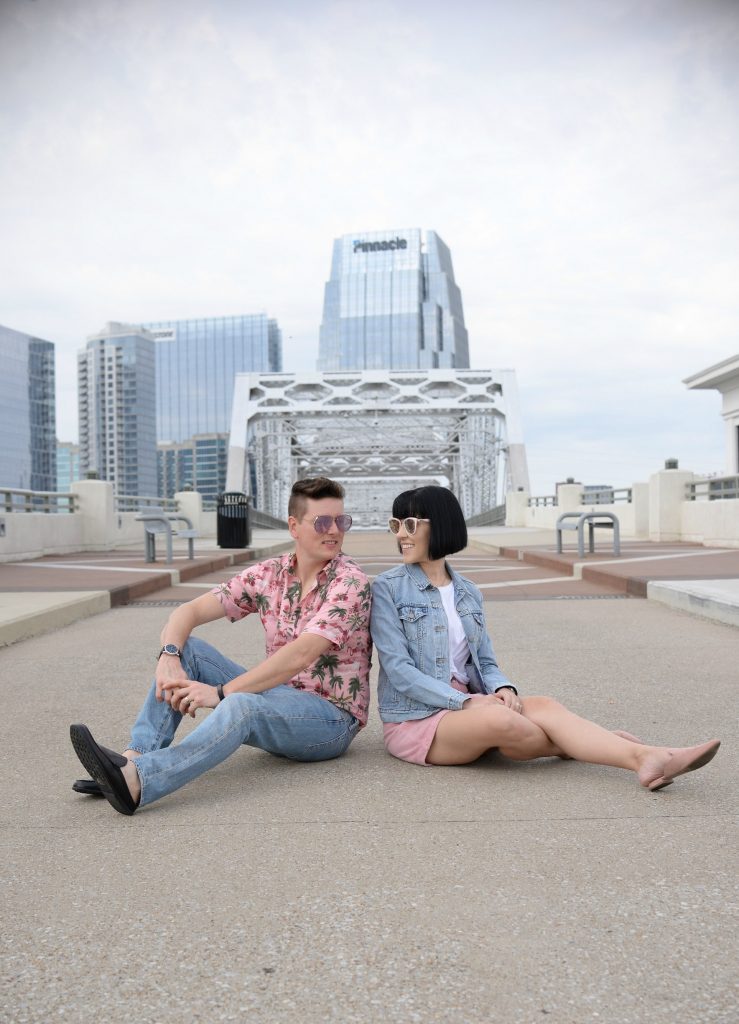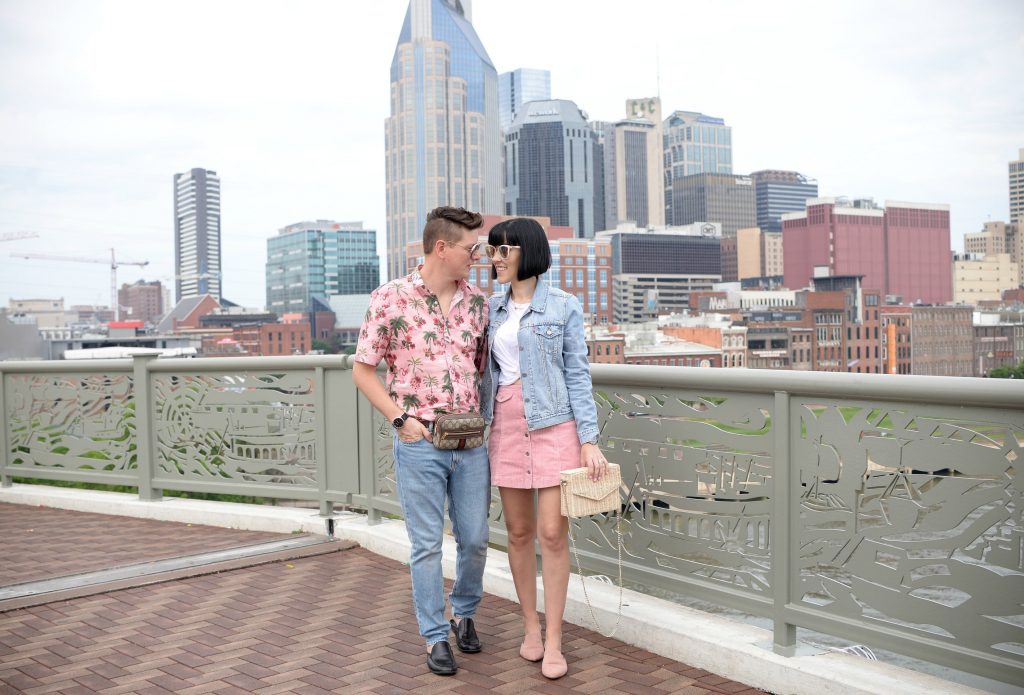 Another free activity is Music City Walk of Fame. Found within Memorial Park, this landmark pays tribute to all those legends who have contributed to the world of music. Whether that's making, creating, recording or performing, you'll find all your favourite stars. Be sure to snap photos and take in the history behind these artists.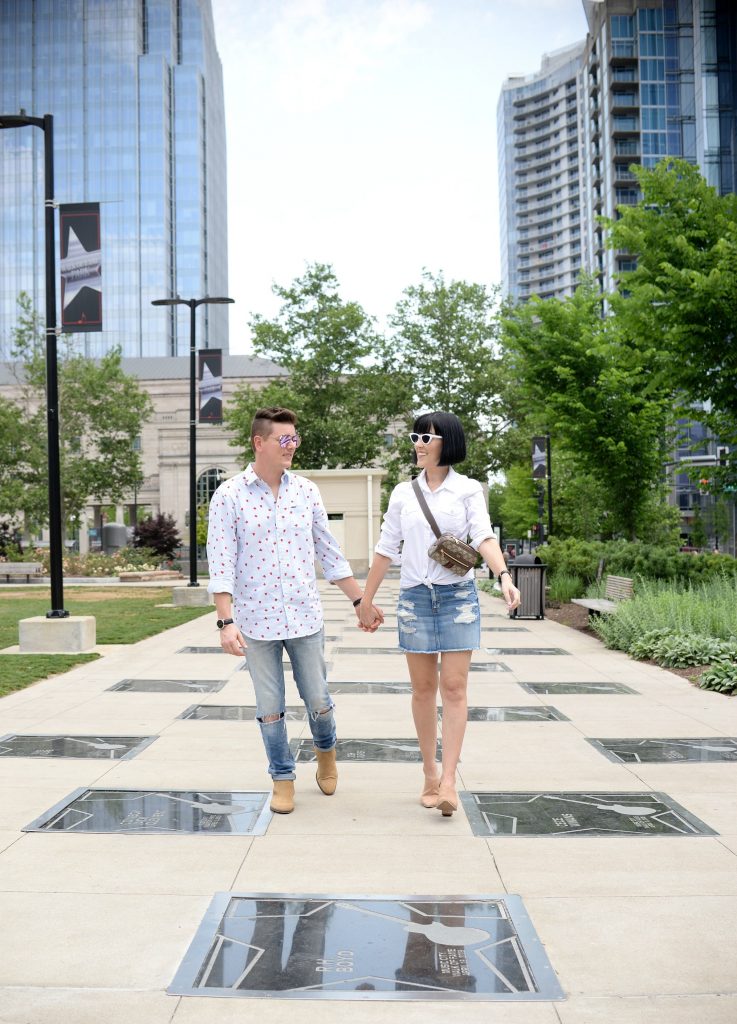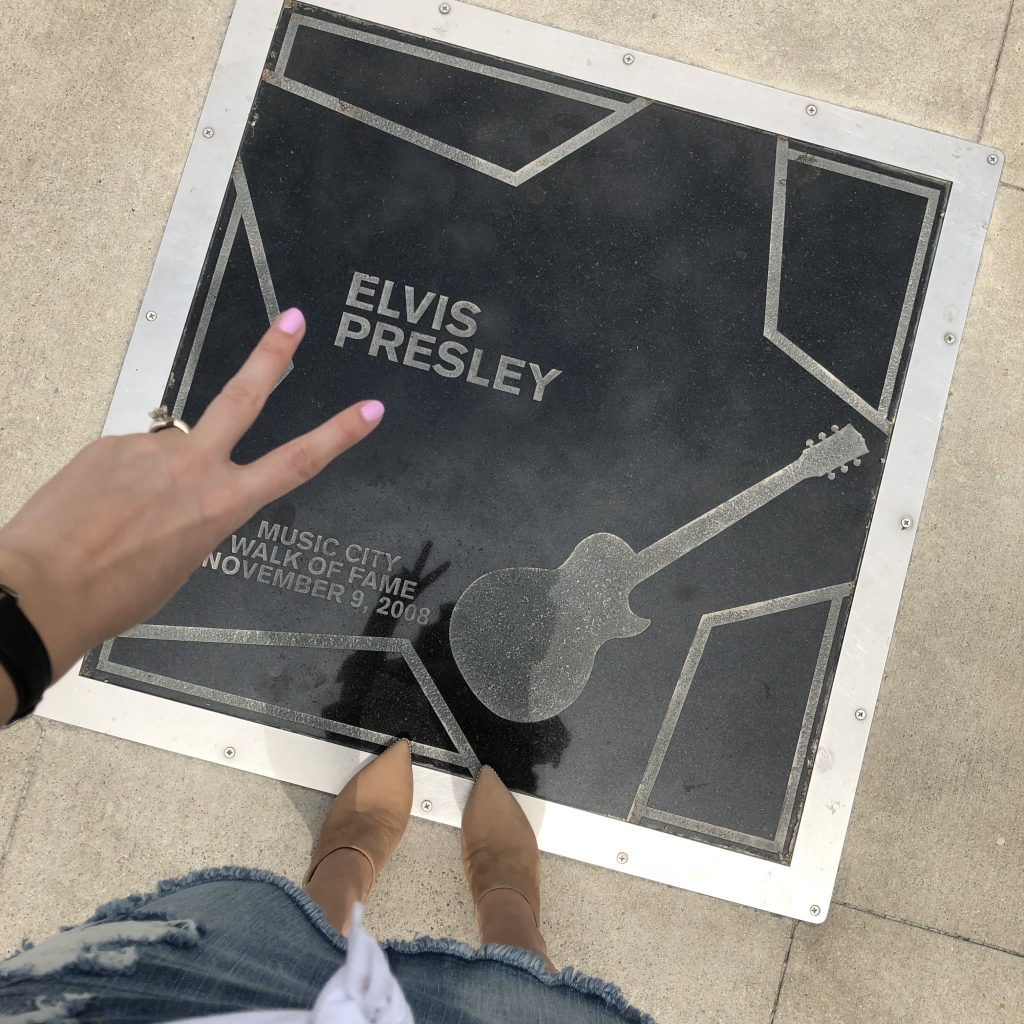 Right across the street from the Music City Walk of Fame you'll find Country Music Hall of Fame and Museum. It's one of the world's largest museum and research centers dedicated to the preservation of American music. Upon stepping through the doors, you'll enter a stunning lobby highlighted by water display and a guitarist plucking country hits. It's separated into three floors, with the top being dedicated to the early years and as well as a rotating exhibition (currently Loretta Lynn). From glass cases featuring iconic instruments, to old photographs, to legendary wardrobes, anything and everything having to do with country roots is on display for you to take in. If country music isn't your thing, don't worry, as you'll be able to see the progression of pop music as well. From Johnny Cash, to the King of Rock N Roll, Mr. Elvis Presley, to Tim McGraw and Faith Hill, you'll spend hours getting lost in the music and history.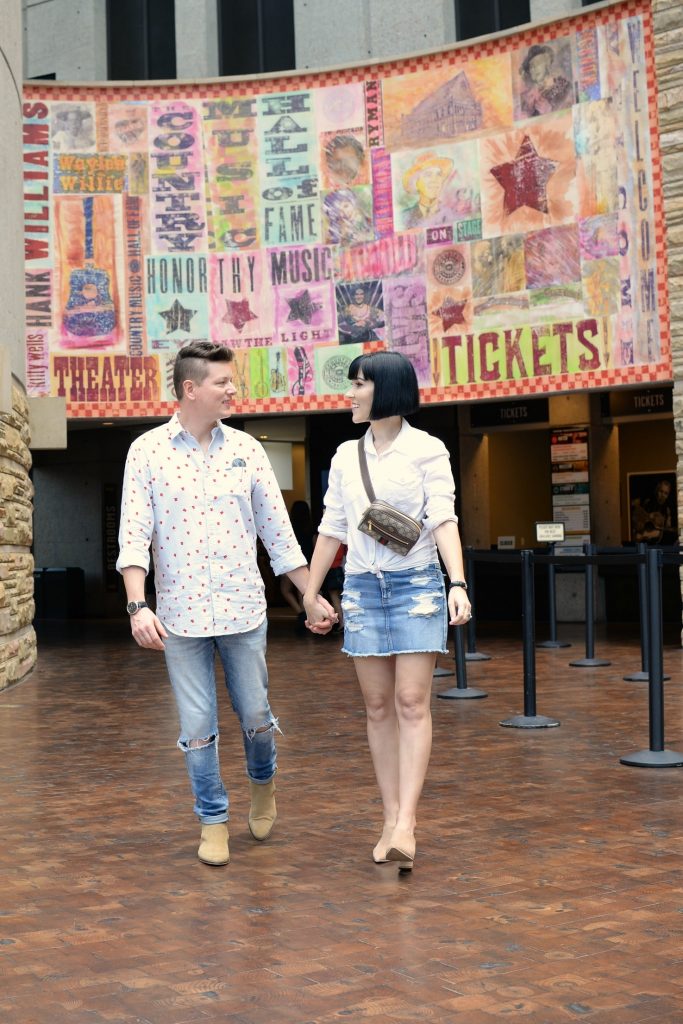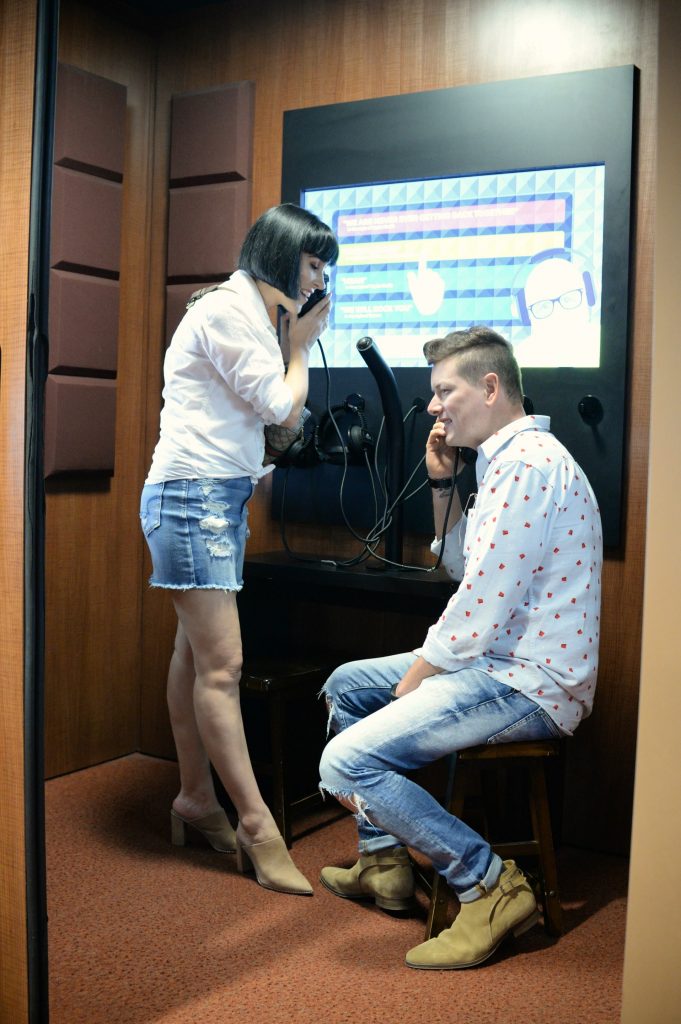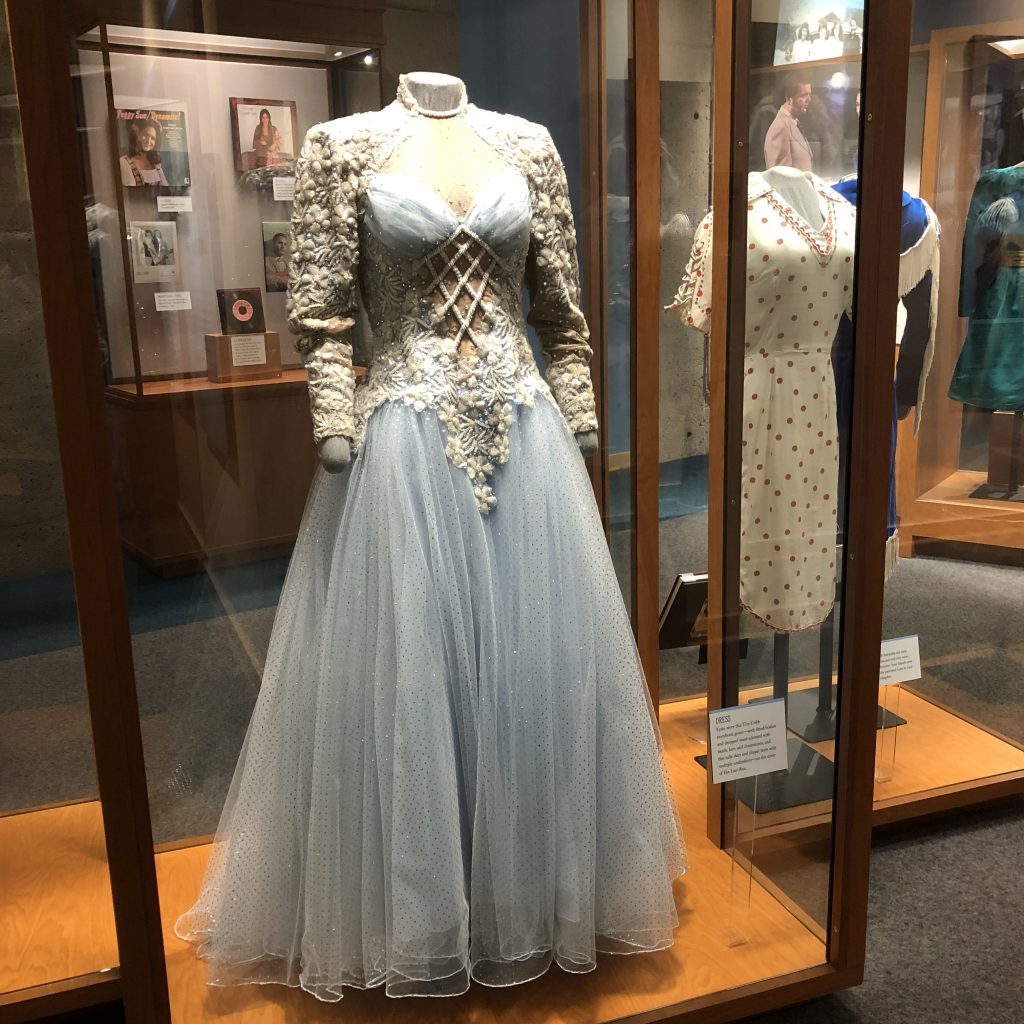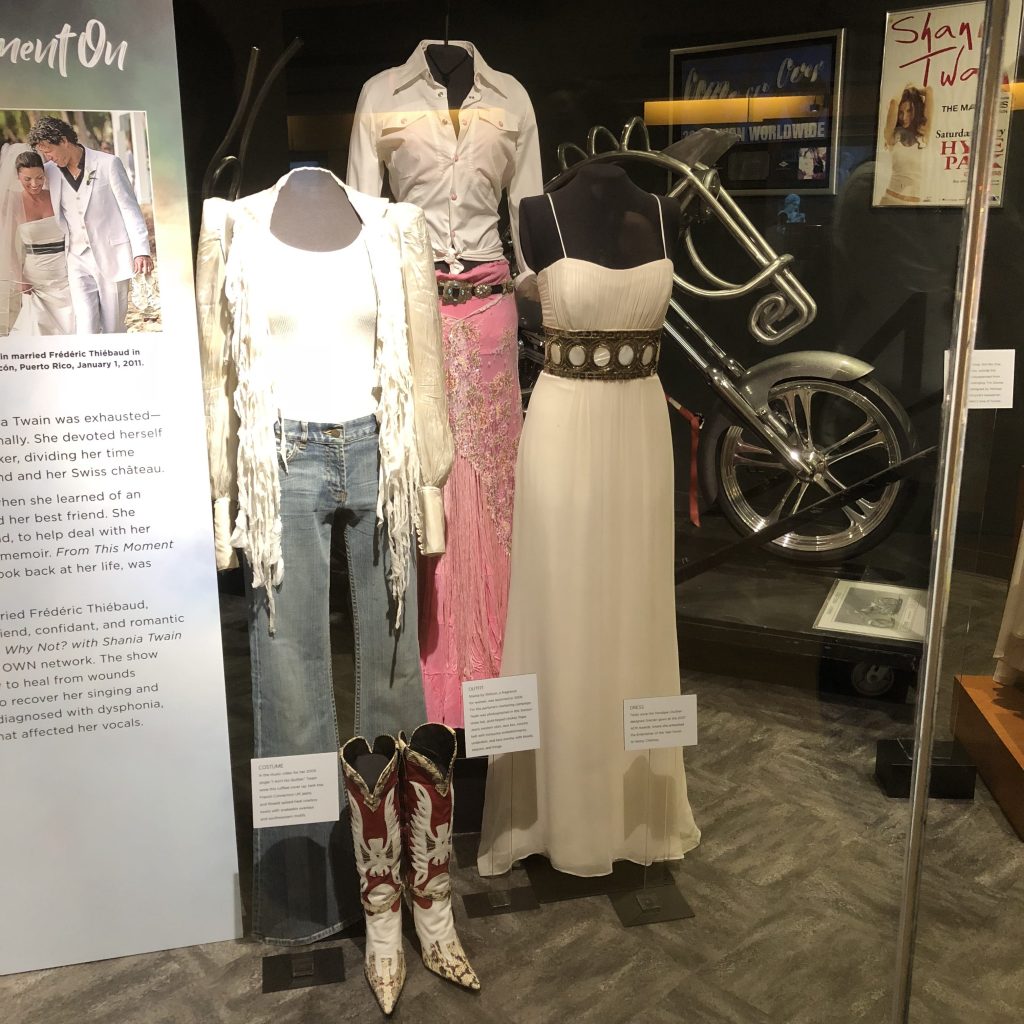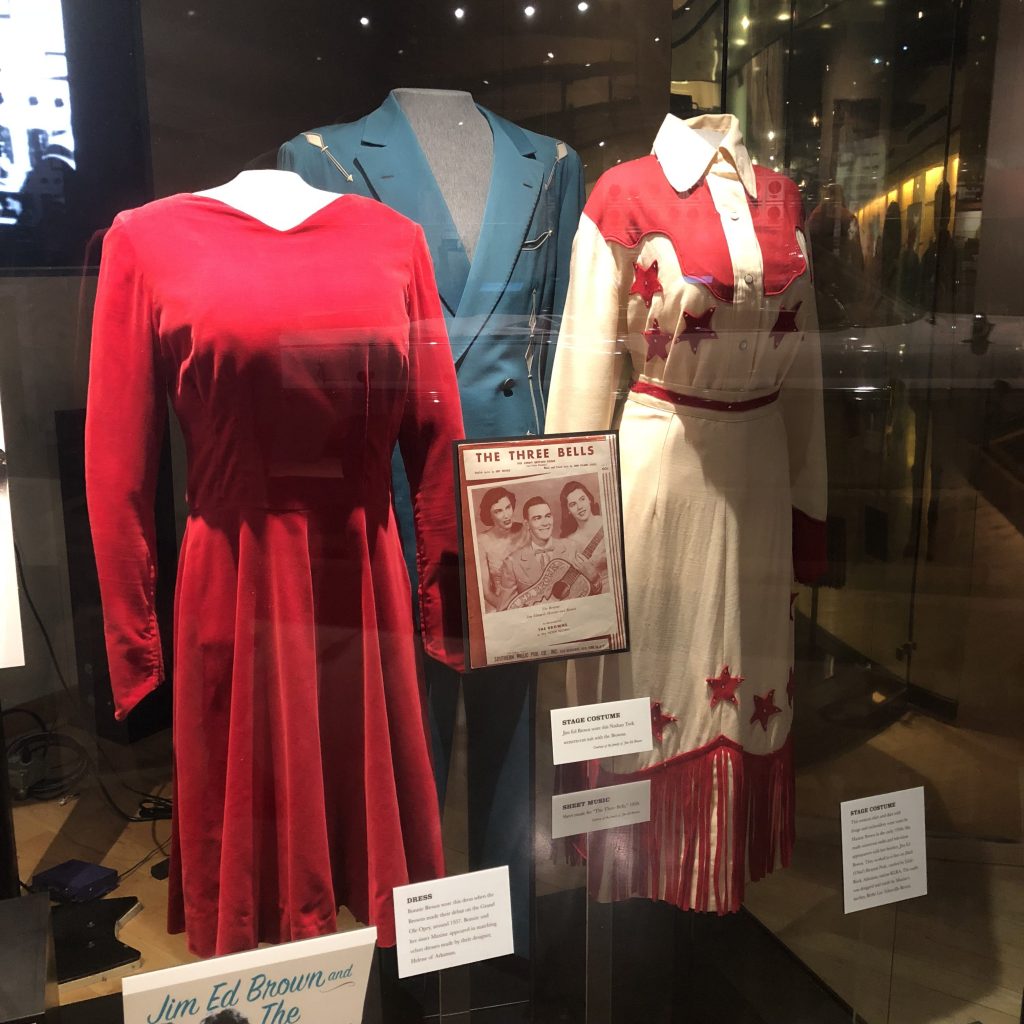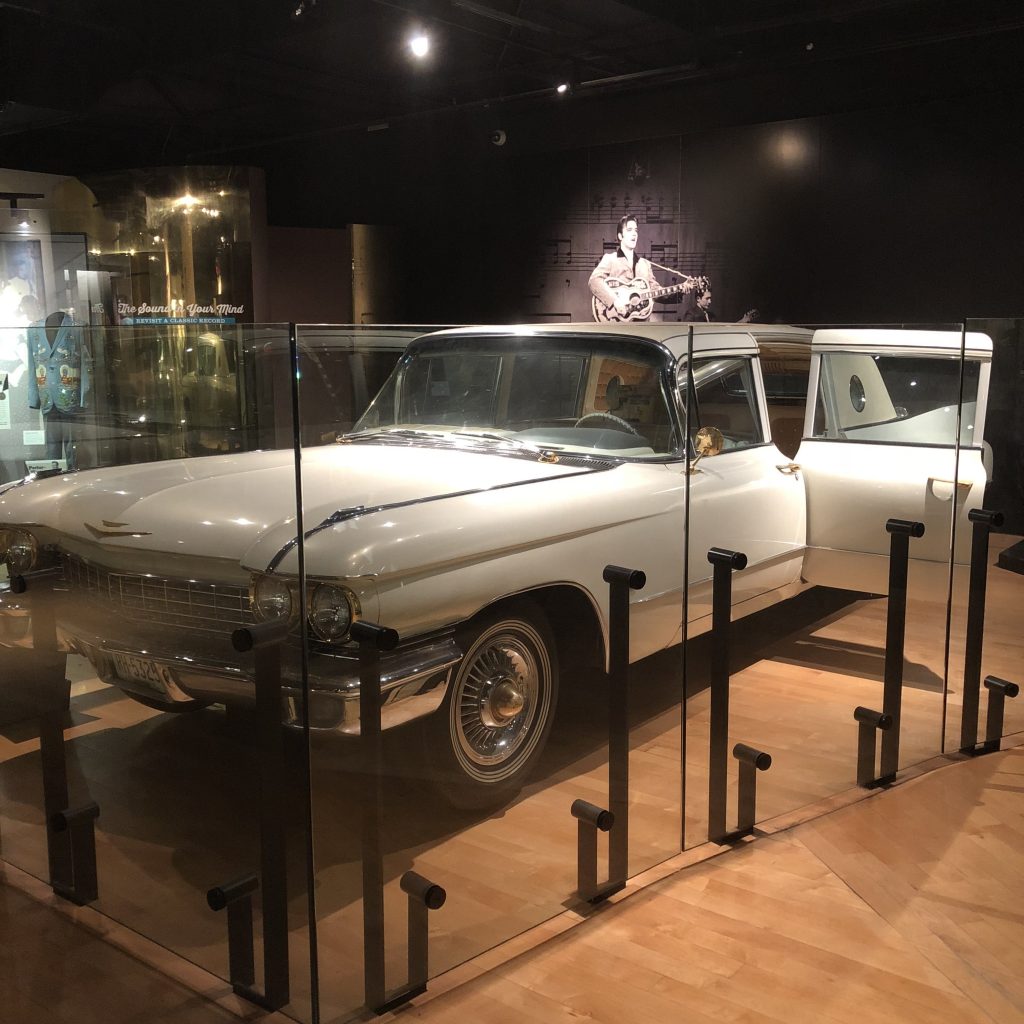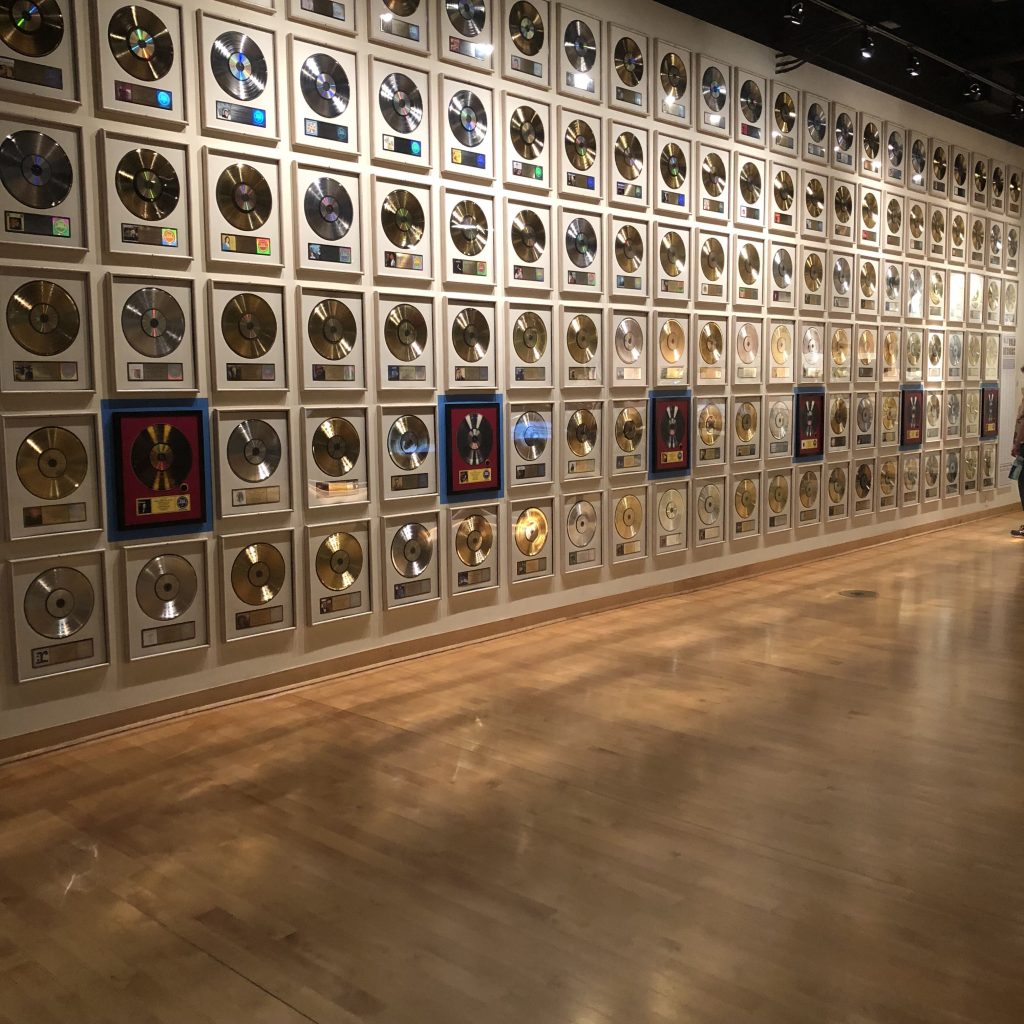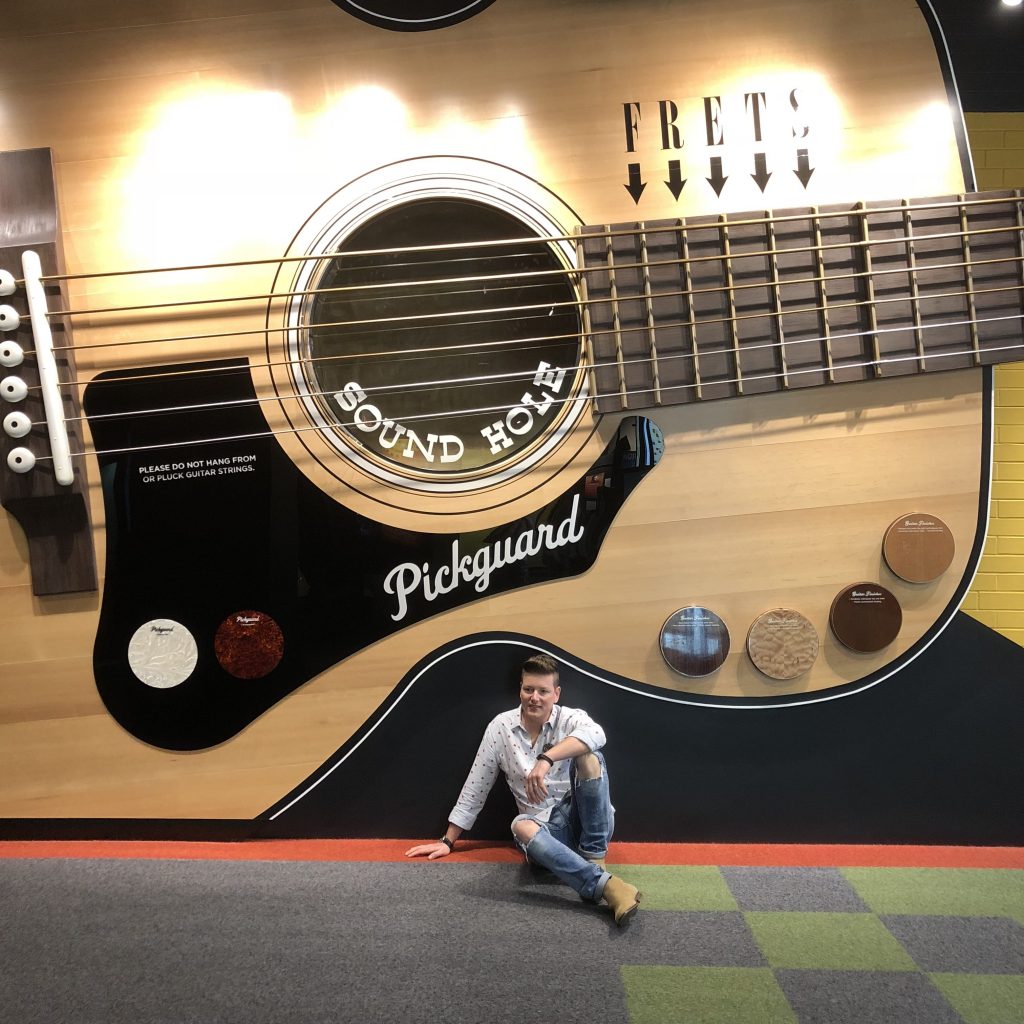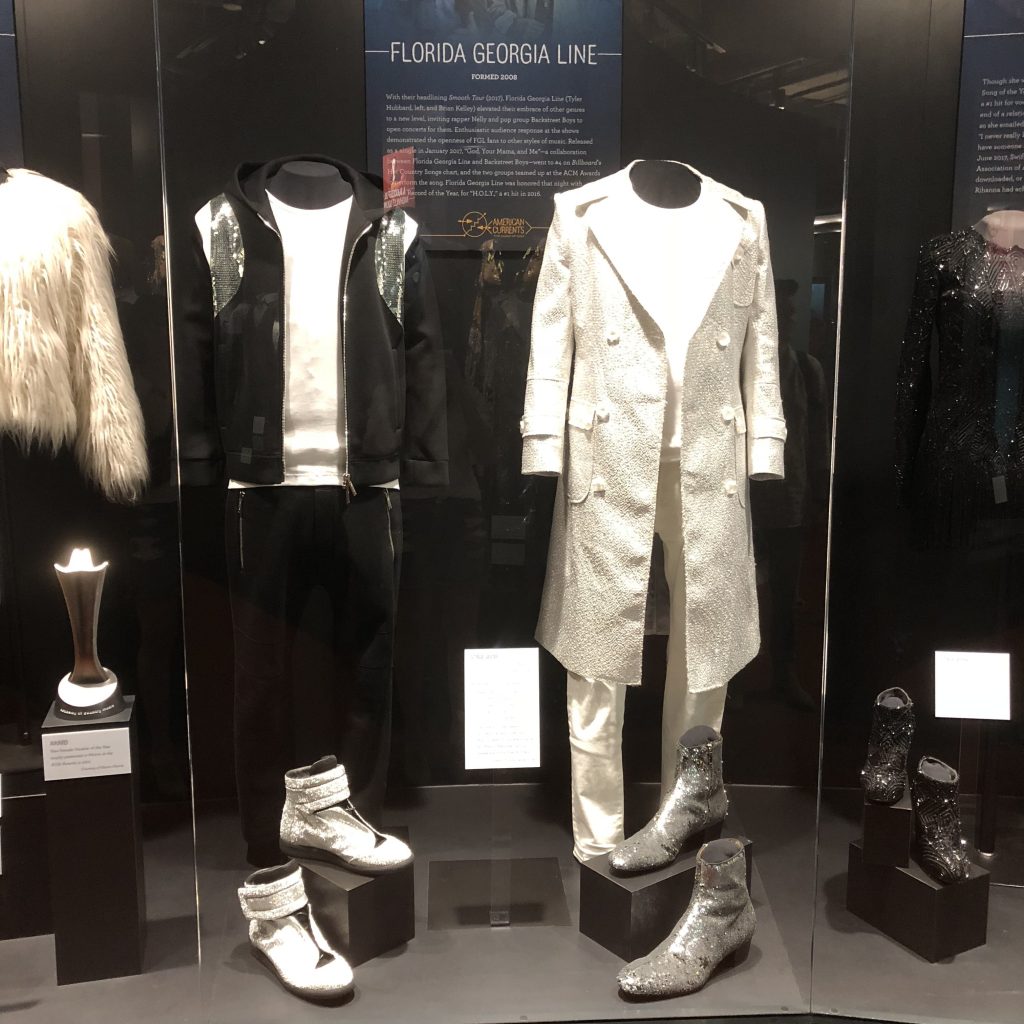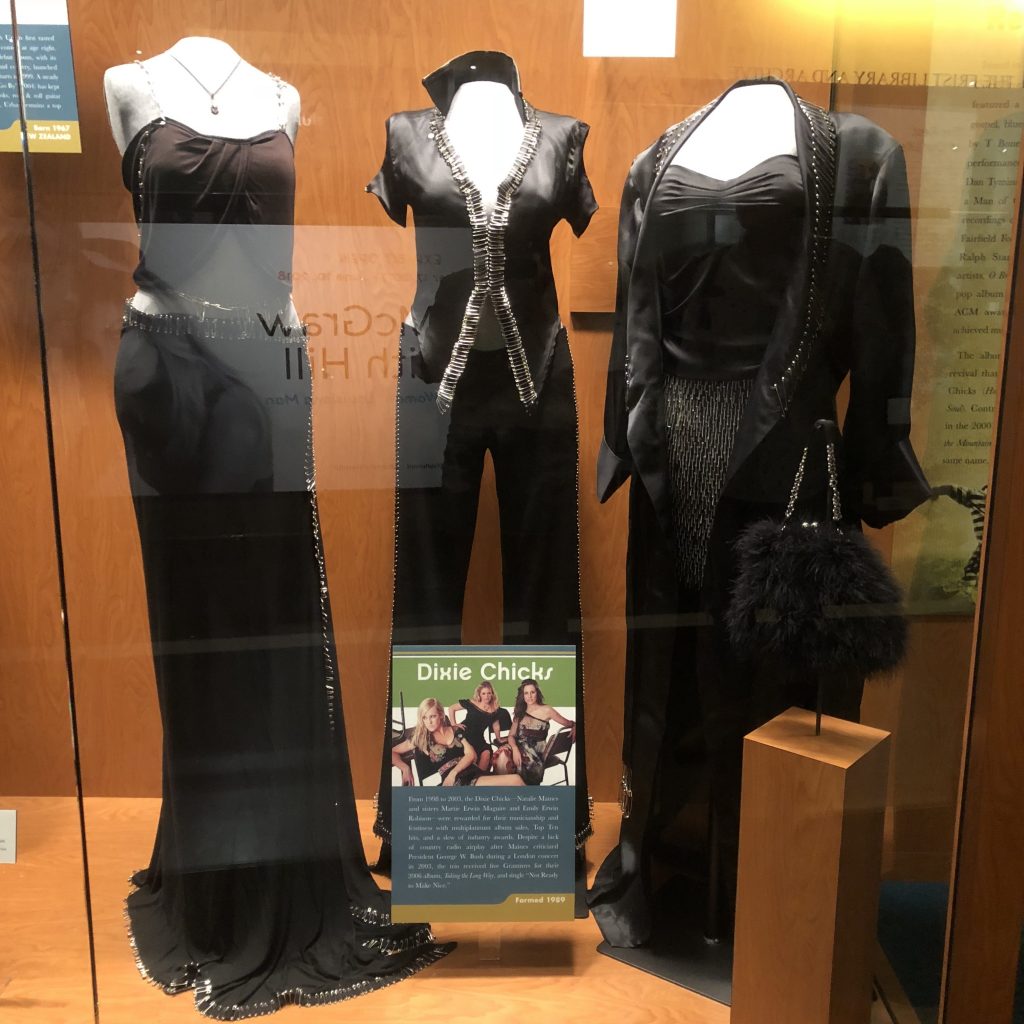 In the same building as the Country Music Hall of Fame, you'll fine the Hatch Show Print. One of the oldest working letterpress print shops in America, it first opened its door in 1879. This historic letterpress shop still designs and prints 500+ posters a year. Using their skills, a master woodblock carver if you will, the brand has created some of the most memorable posters for the biggest stars in history including Elvis, Willie Nelson, Patsy Cline, B.B. King and Etta James to name a few. As you walk around and hear the presses, the smell of the inks, and the beauty that is the wooden blocks, you'll immediately have a sense of nostalgia. Hatch made a promise to stay true to their roots, and to this day, don't use a bit of technology to produce their work. The blocks are still hand carved and they still only layer 3 colours per print. On the tour, you'll be able to create your own print to take home with you.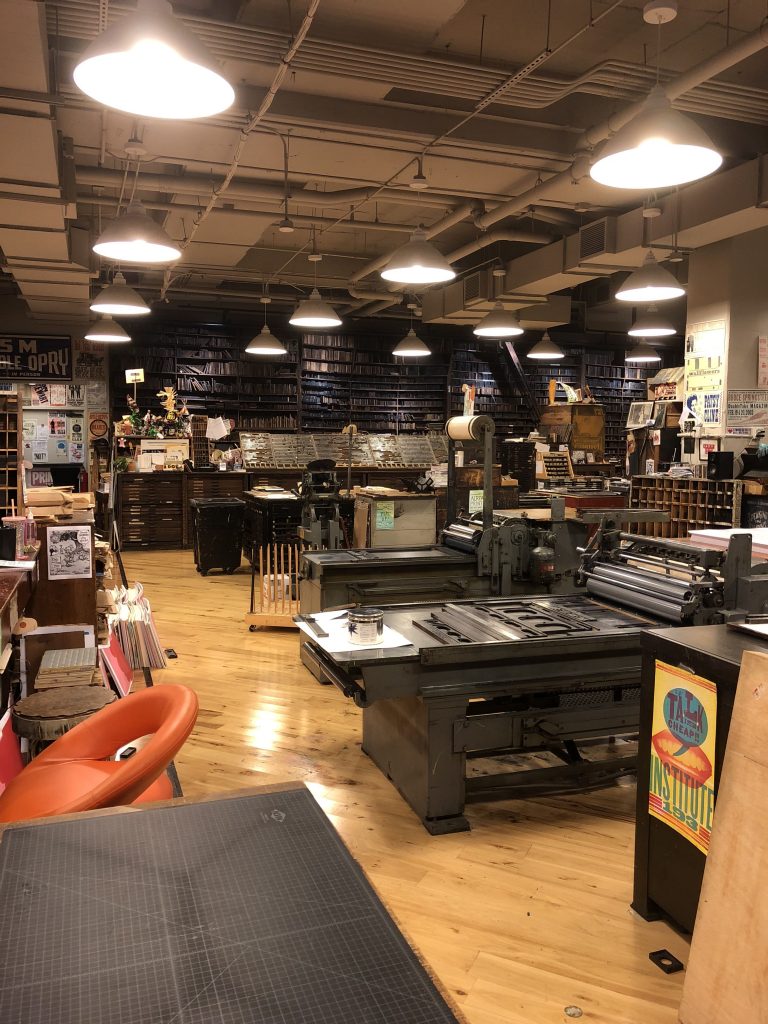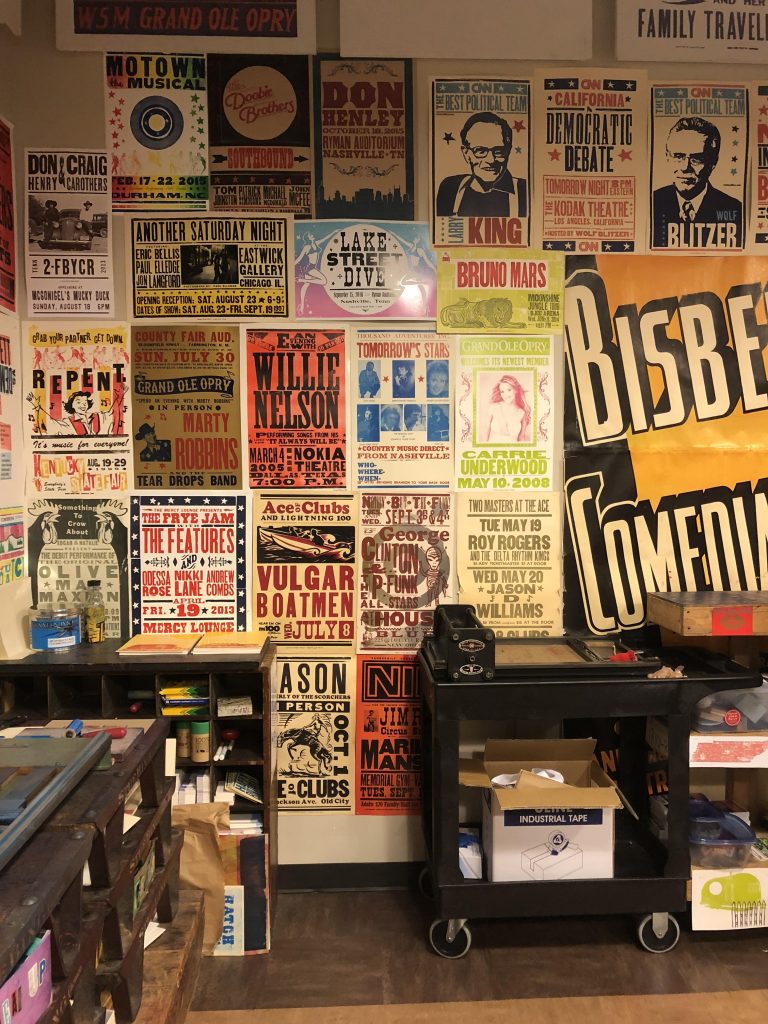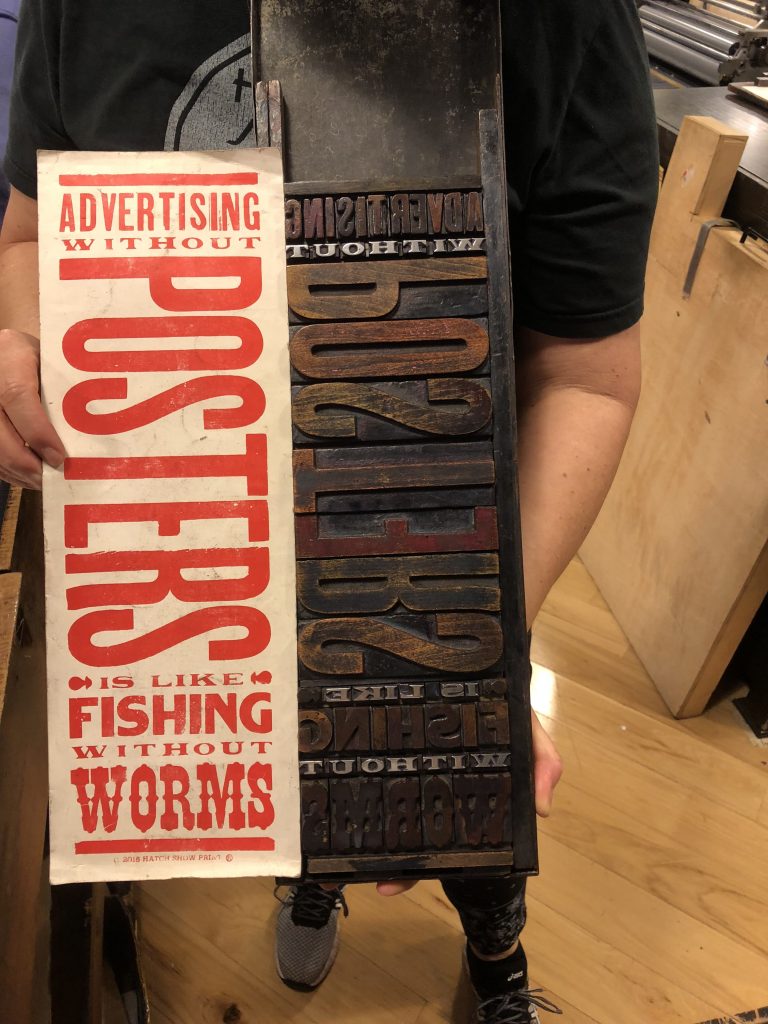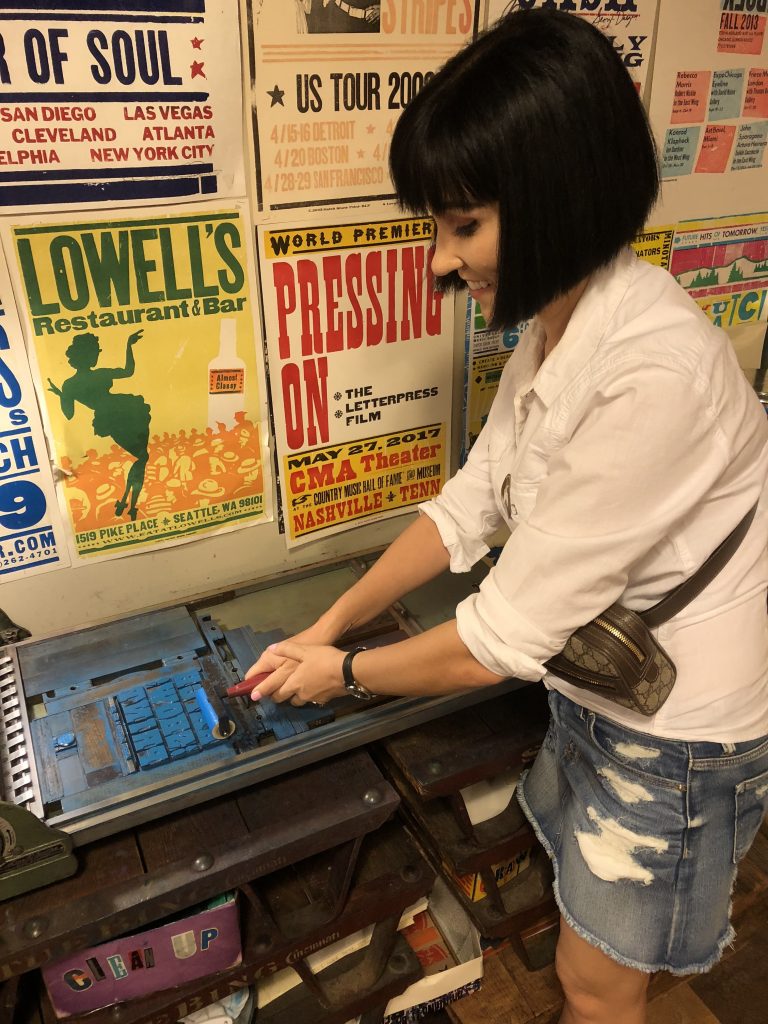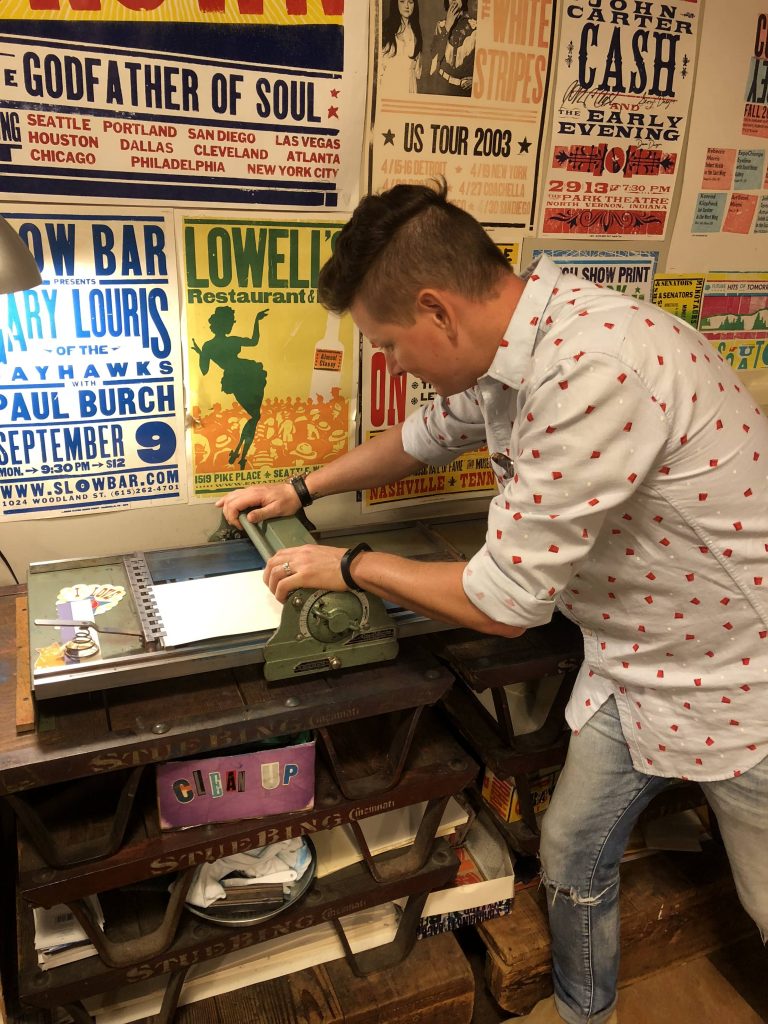 Just down from the Country Music Hall of Fame, you'll find both the Johnny Cash and Patsy Cline Museums, found within the same building. You can't come to Nashville within honoring the Man in Black. The museum will take you through Johnny's life and his entire career. From his humble beginnings to the highlight of his career, this singer-songwriter, guitarist, actor, and author is all showcased here. From his air force uniform, to his San Quentin prison jumpsuit, to vintage guitars, photographs and even his dinner place setting from his home, come see why this legend sold over 90 million records worldwide. There's a dedicated area to the company that helped kickstart his career, Sun Records, but my favourite spot would have to be near the end of the museum. Just before you leave, you'll find the video for his last number one hit, Hurt. If you haven't seen him perform this Nine Inch Nails cover before, brace yourself for sadness. This easily must be one of the most emotional and saddest videos I've ever seen. June passed away just 3 months after filming and Johnny 4 months after that.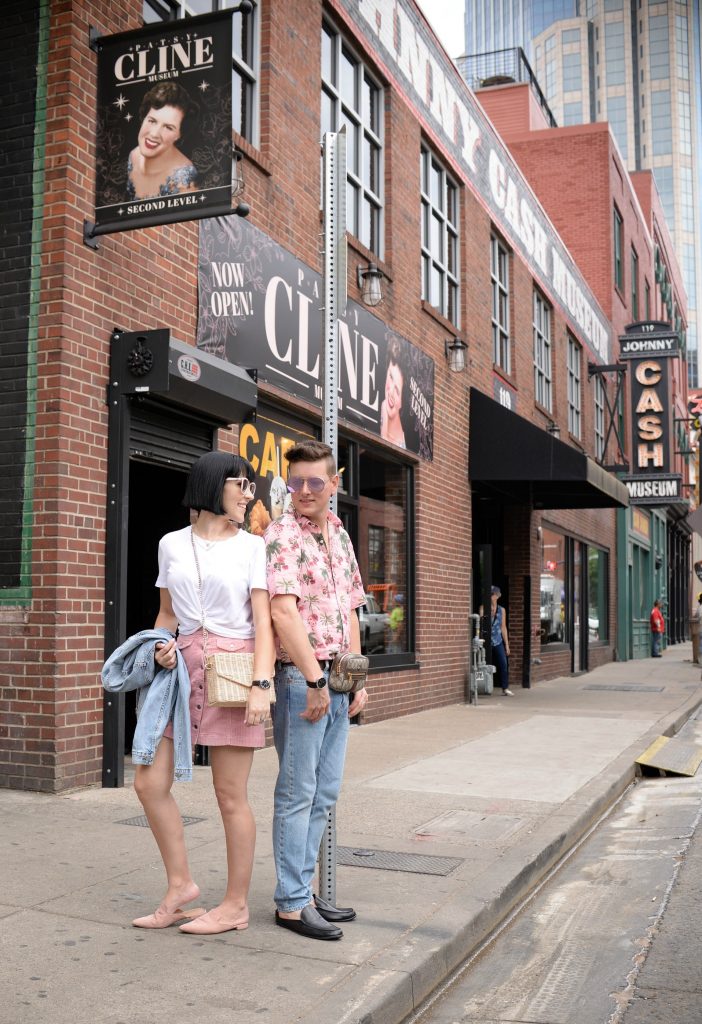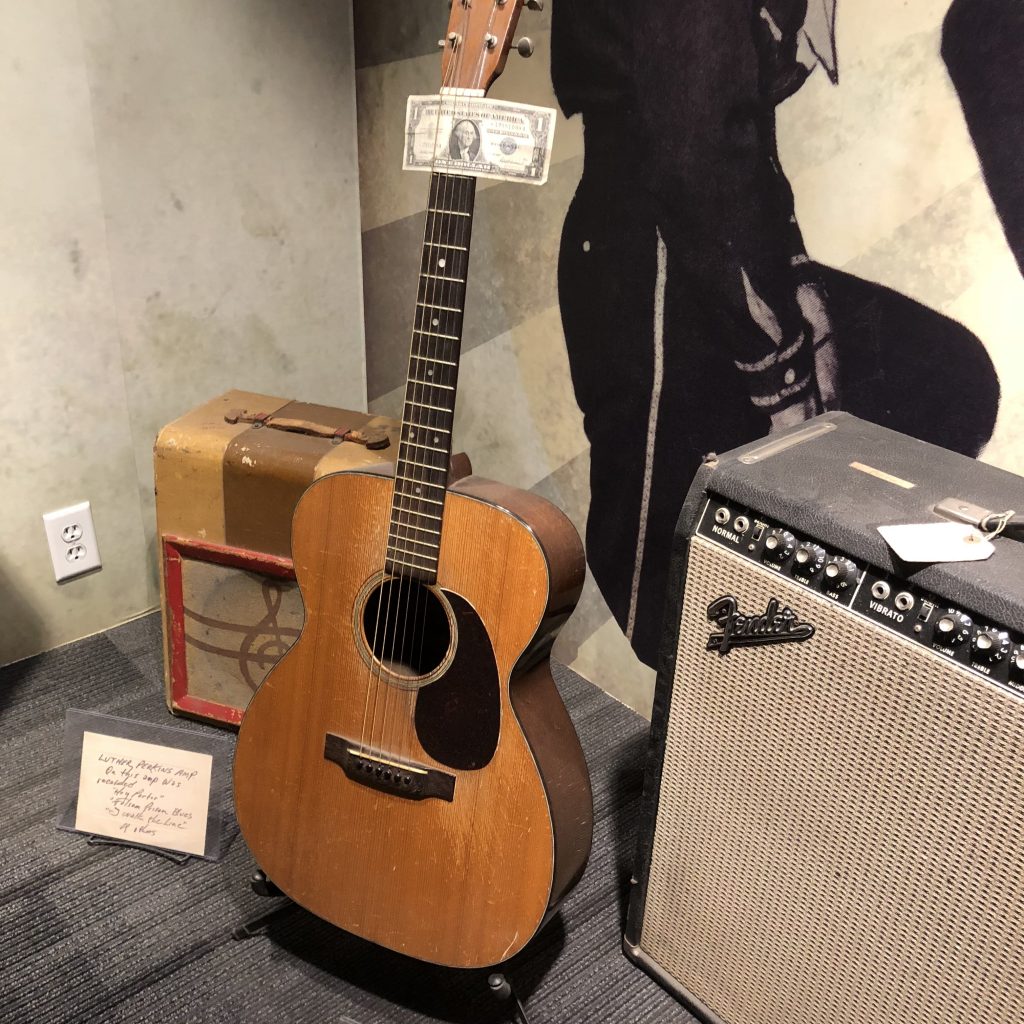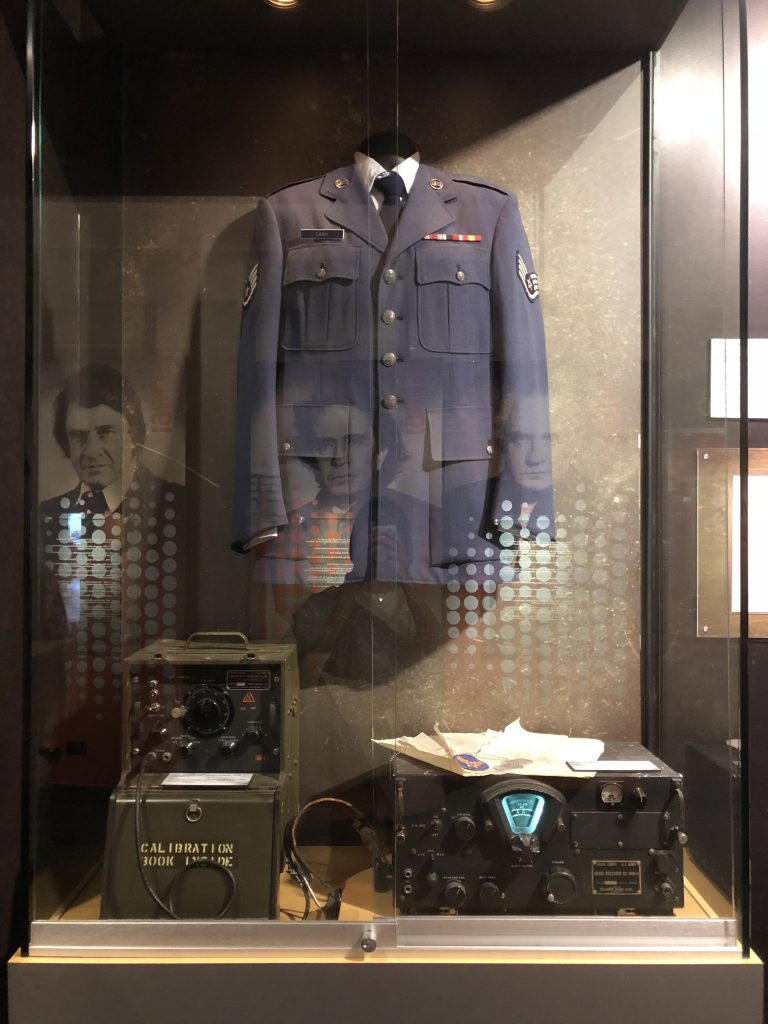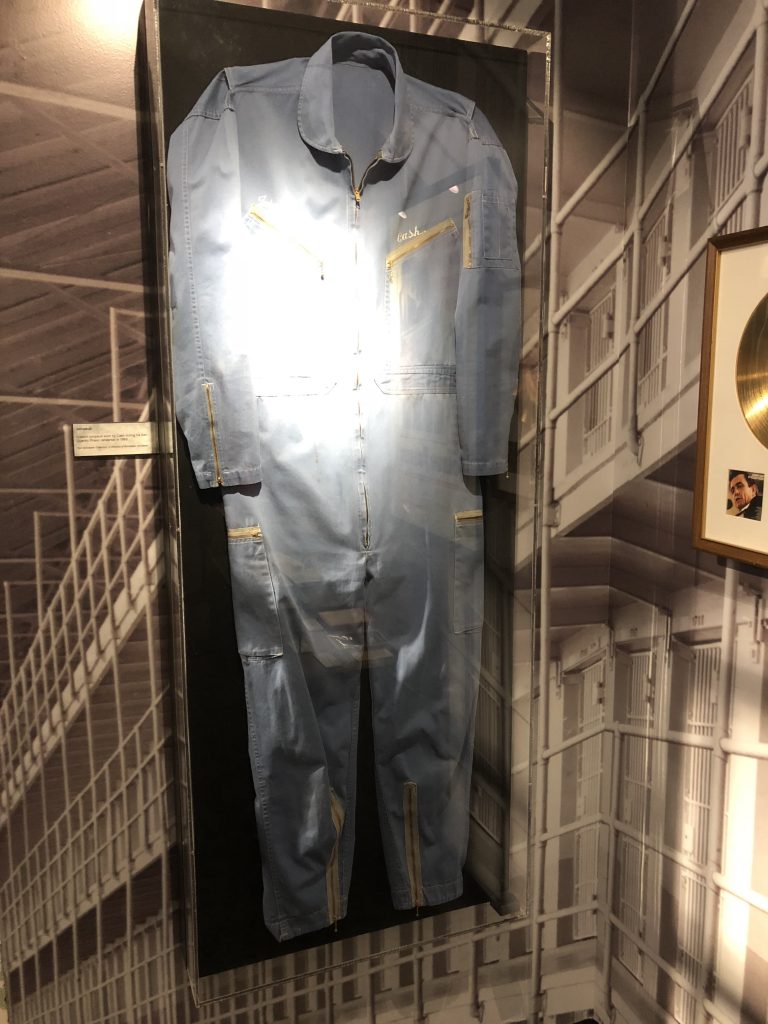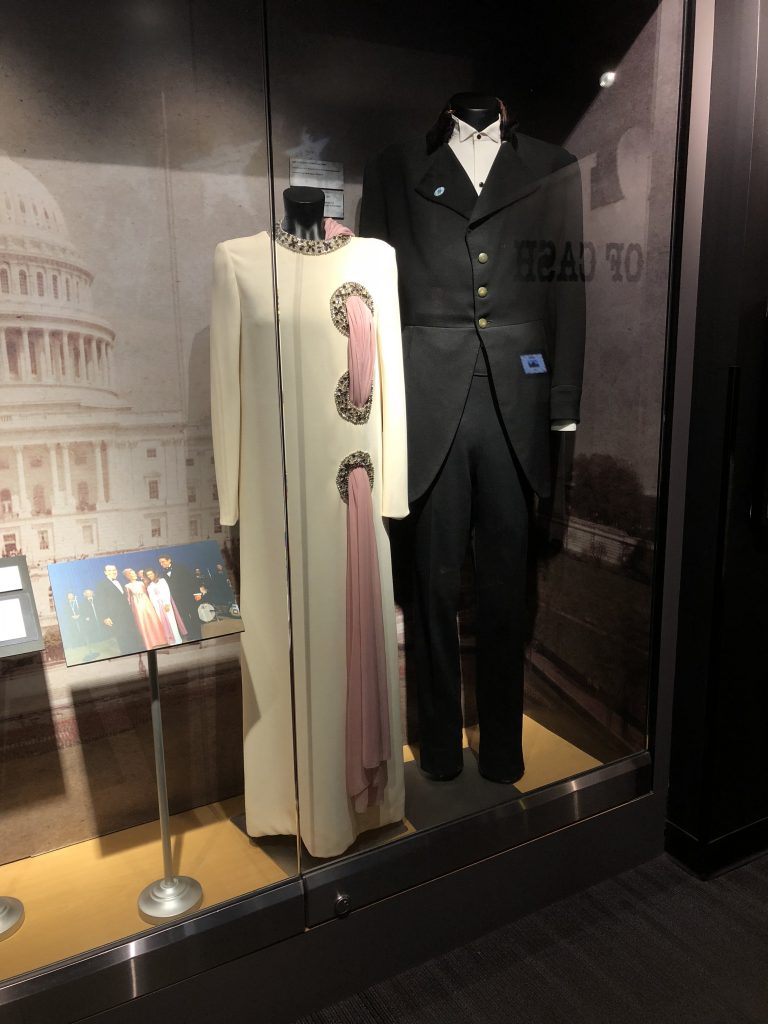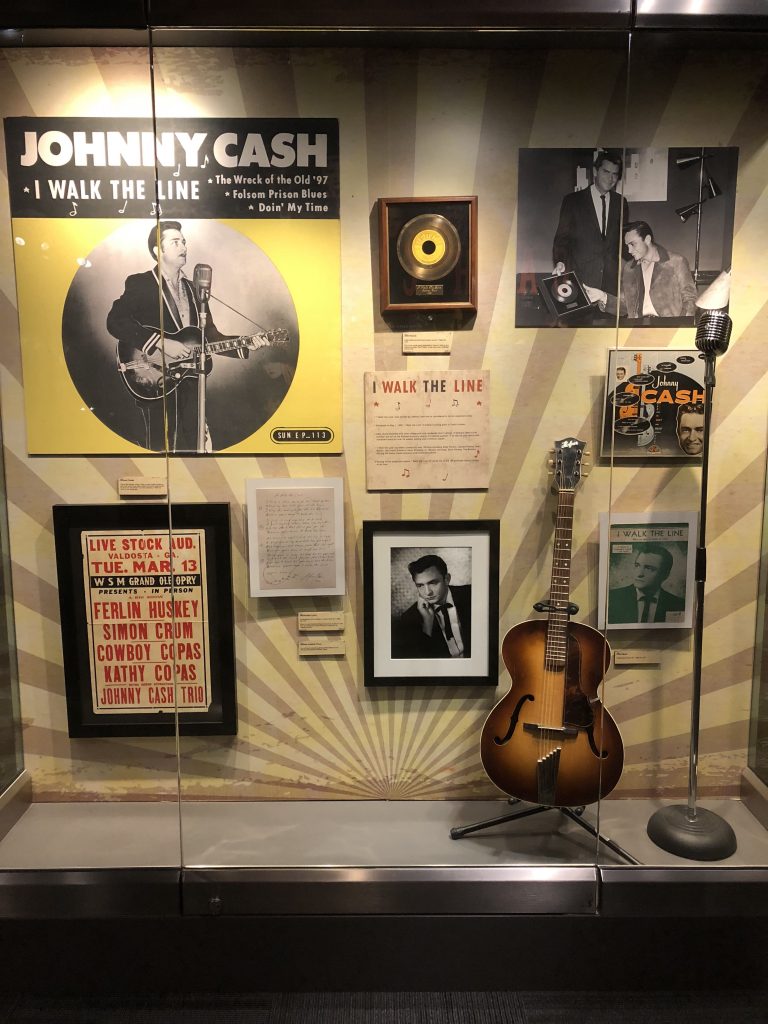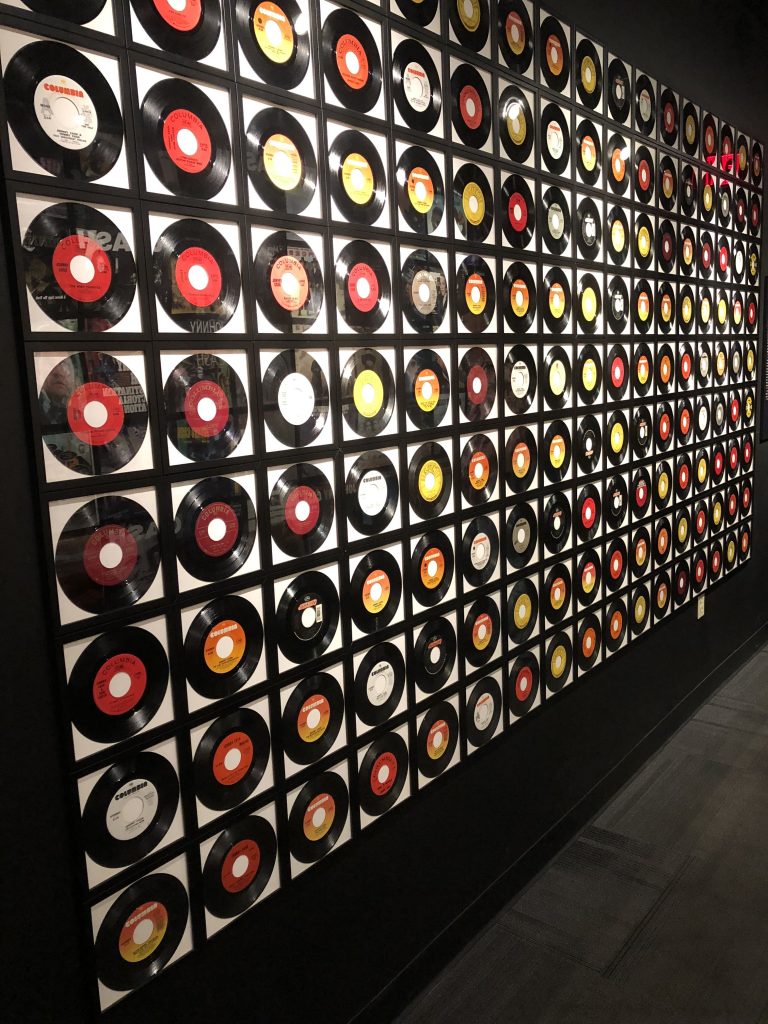 Within the same building, you'll also find the Patsy Cline Museum. Even though she was only 30 years young when she passed, due to a plane crash, she's still one of the greatest musicians of all-time. With 3 studio albums to her name and two number one country singles, Patsy influenced generations of performers for decades to come. As soon as you walk in, you'll get a sense of who Patsy really was. From the Drugstore Booth where she worked during her teenager years, to her first performing outfits, to her dining room, you'll really start to see how much detail went into everything she did. You'll also discover a wall of her 45 RPM records, including her first number one hit, "I Fall to Pieces", to her headline show costumes from the Mint Casino's Merri-Mint Theater in Las Vegas, to her prized jewellery pieces including her silver wedding band and ID bracelet that was a gift from her husband. A multi-coloured classic jukebox is on display on your way out, where you'll learn that "Crazy" is still the number one jukebox hit of all-time.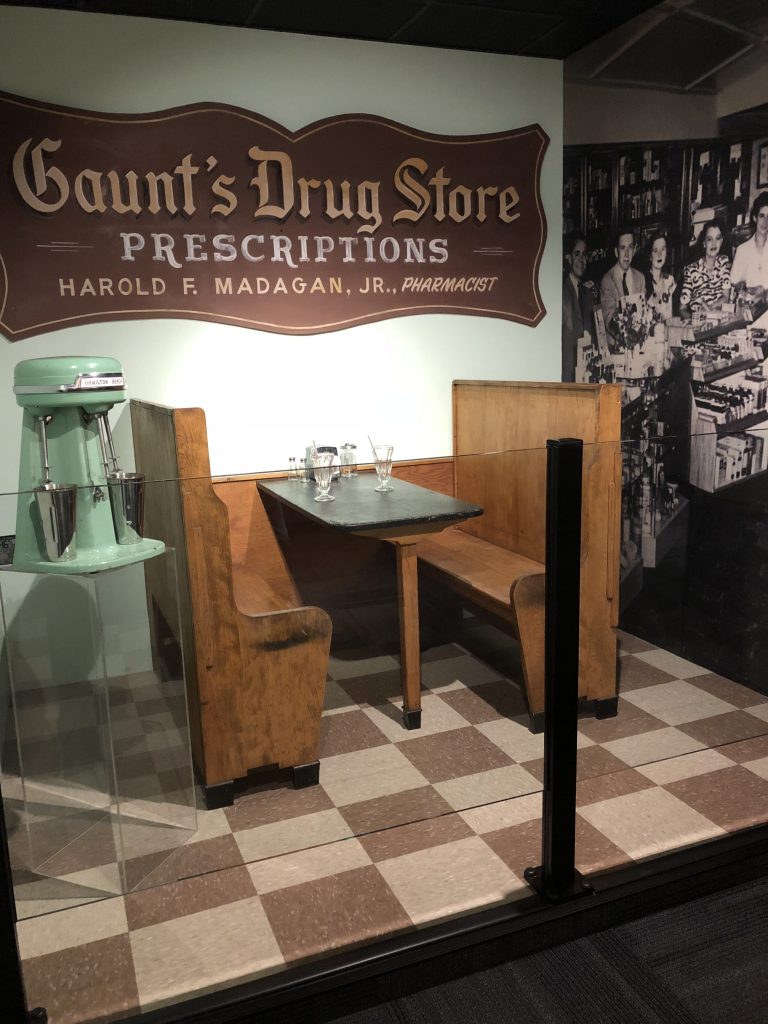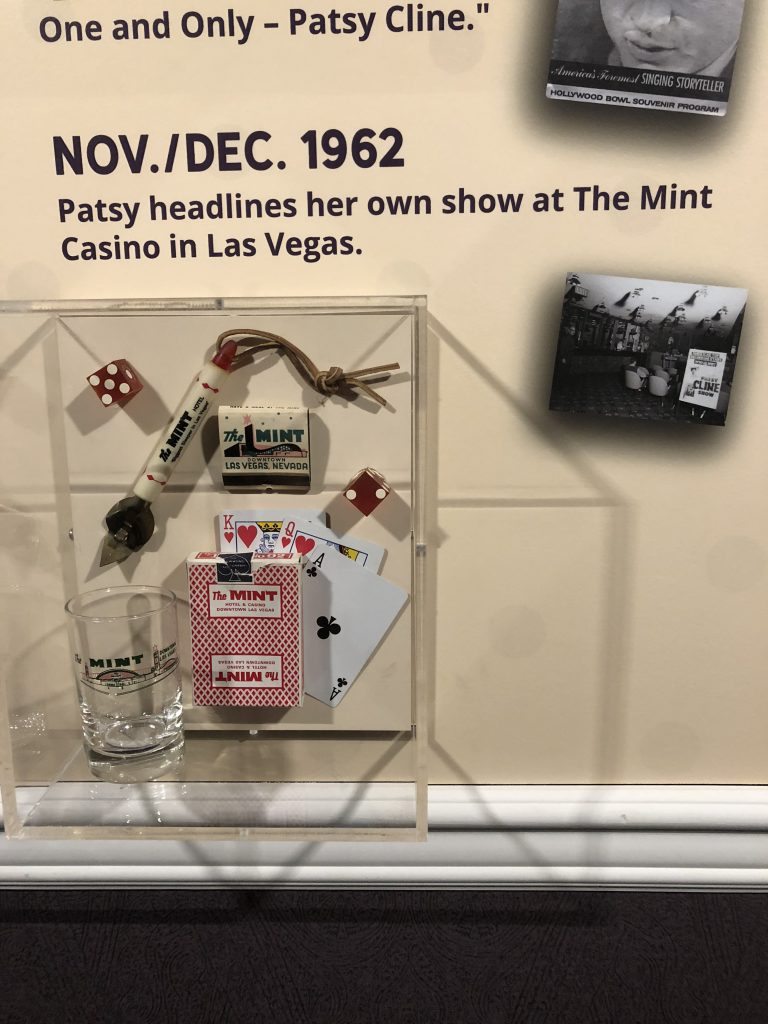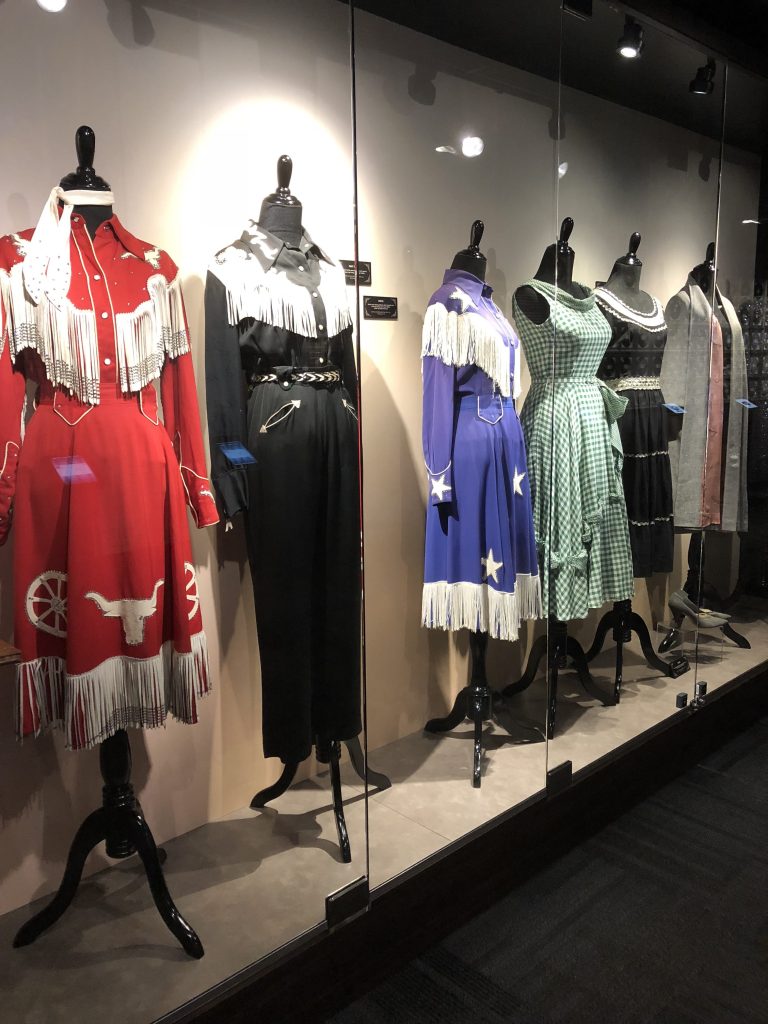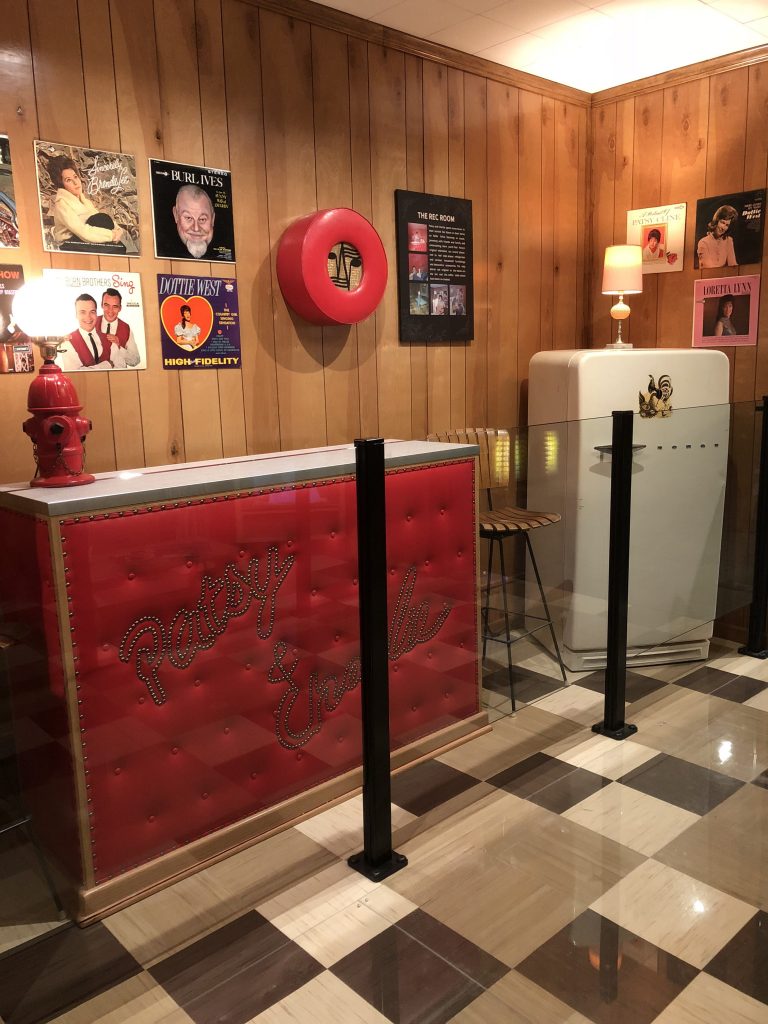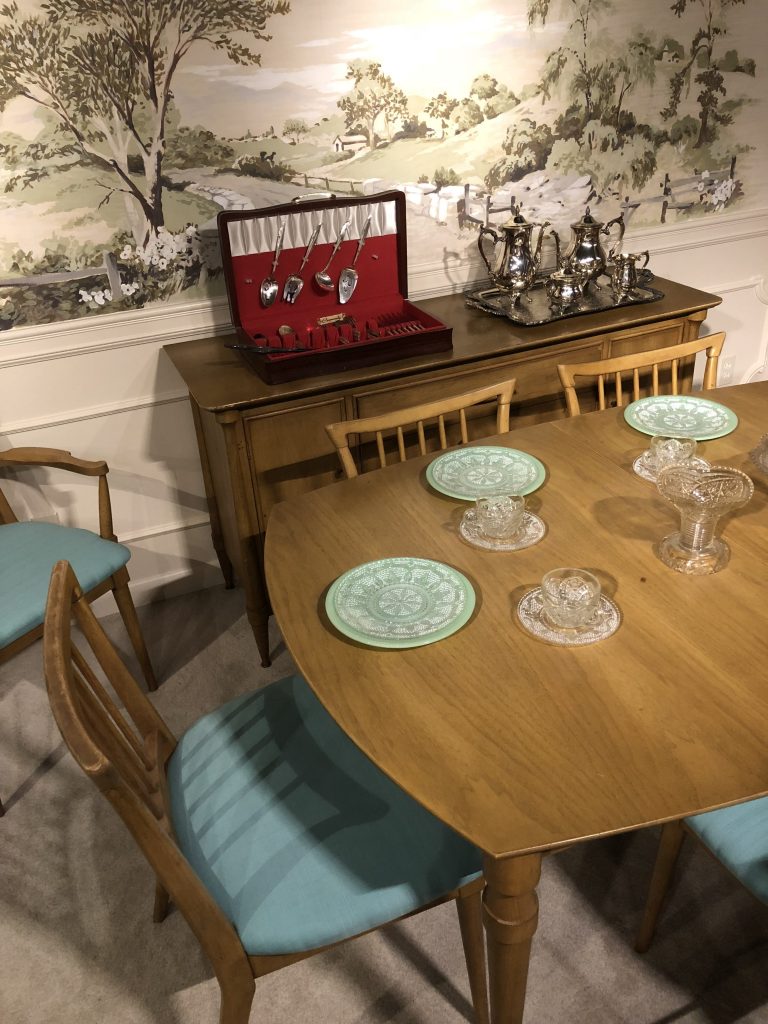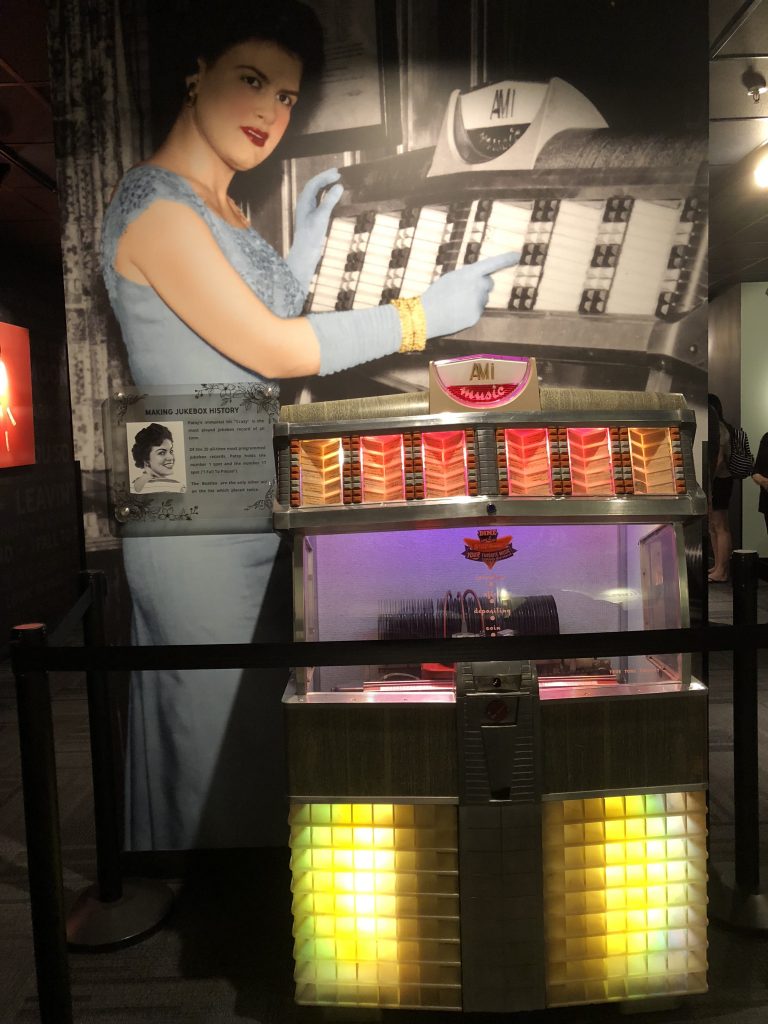 The Musicians Hall of Fame and Museum honors all musicians, regardless of their genre or instrument. This is the perfect museum for those that want a touch of rock n roll and pop with their country. This is a very interactive facility, where you'll not only be able to explore the history of the Grammy awards, but you'll have the chance to be onstage and interact with every aspect of the recording process. From learning about what goes on behind the scenes in the studio, to the song-writing process, to the engineering and producing development, to using personal headphones to test your electric drums, keyboard, bass or guitar skills, you'll be sure to leave feeling like a superstar. Derek and I had fun in the recording booth, belting out Friends in Low Places by Garth Brooks, and got a sense of what it would be like to record a record.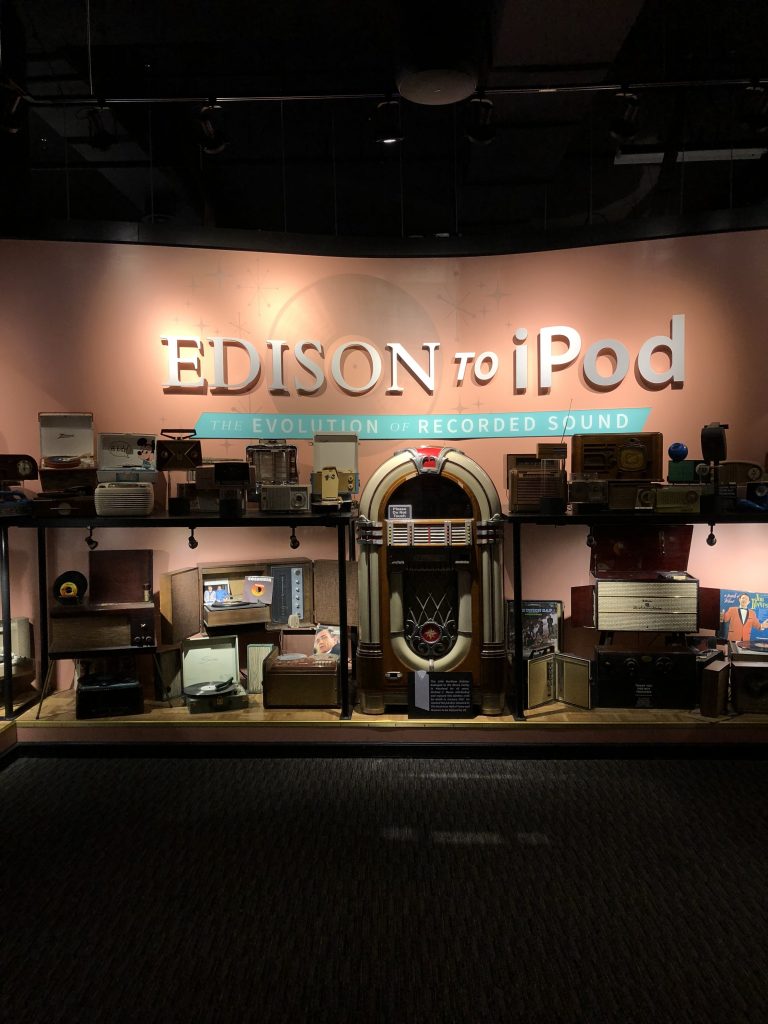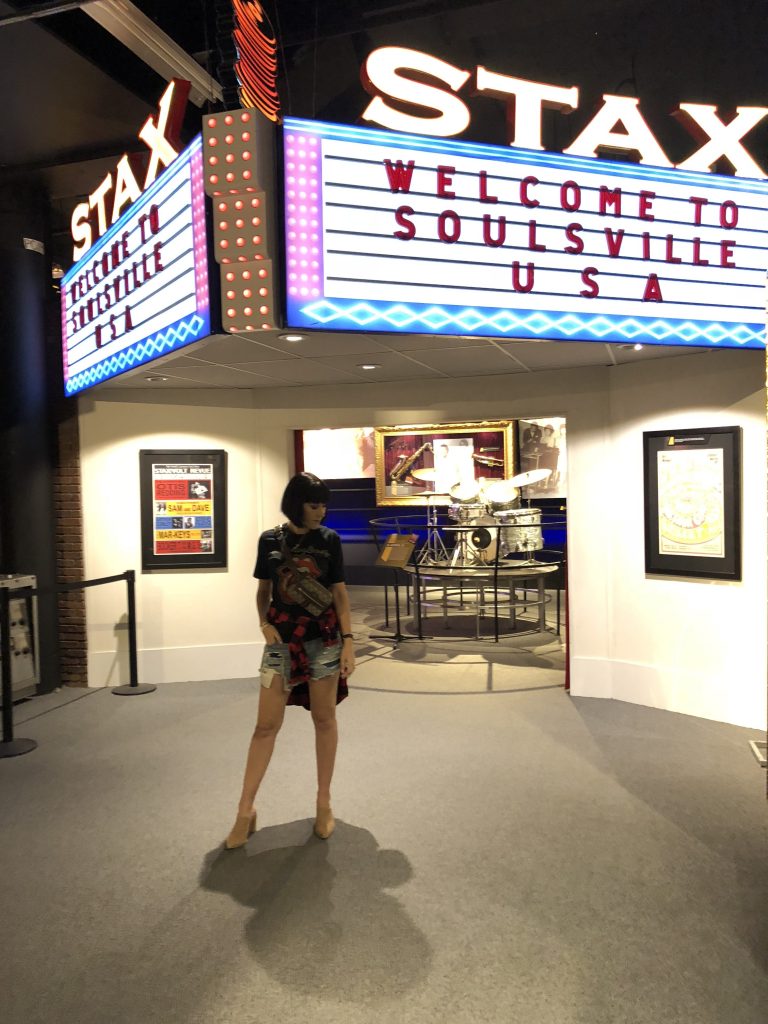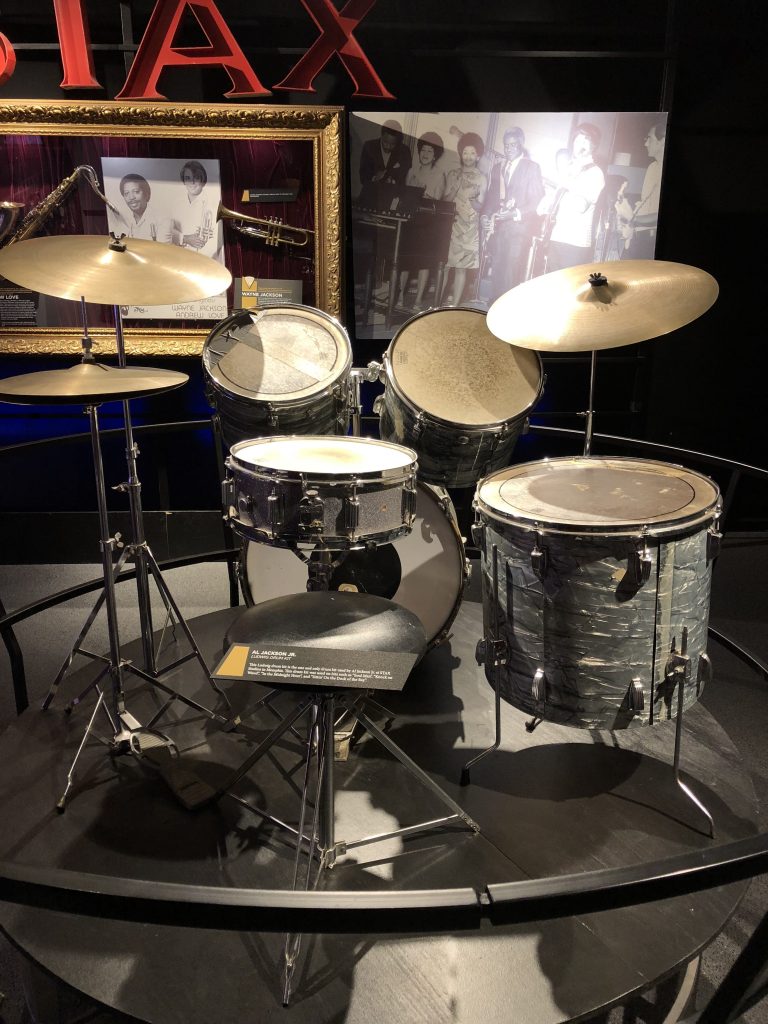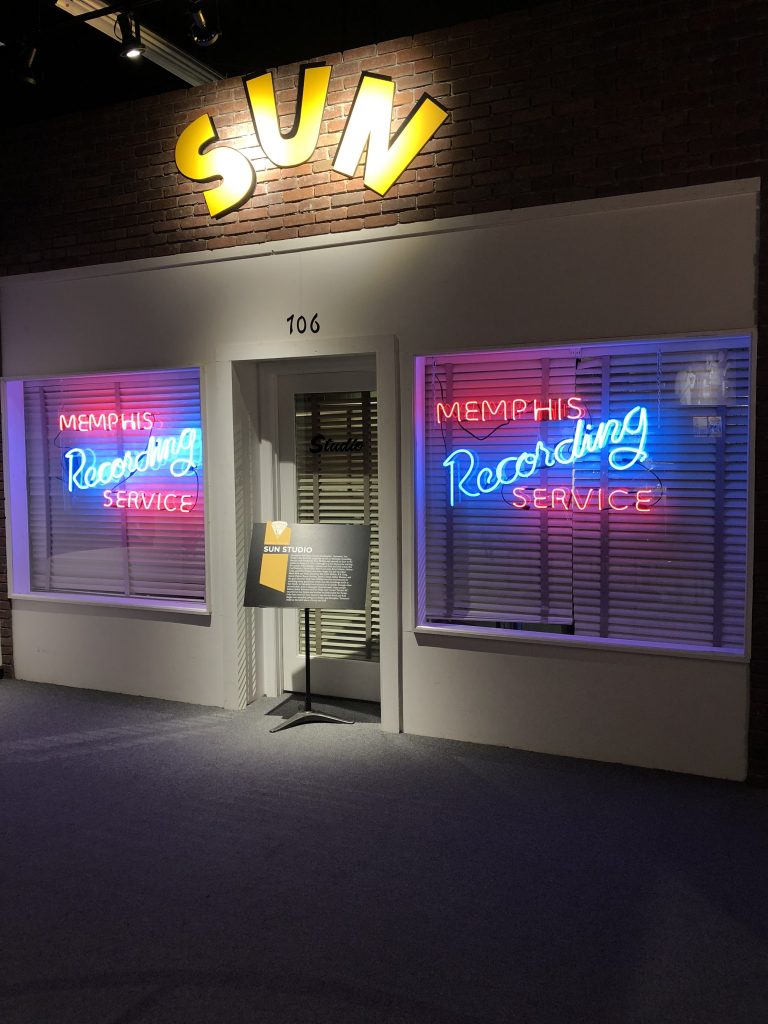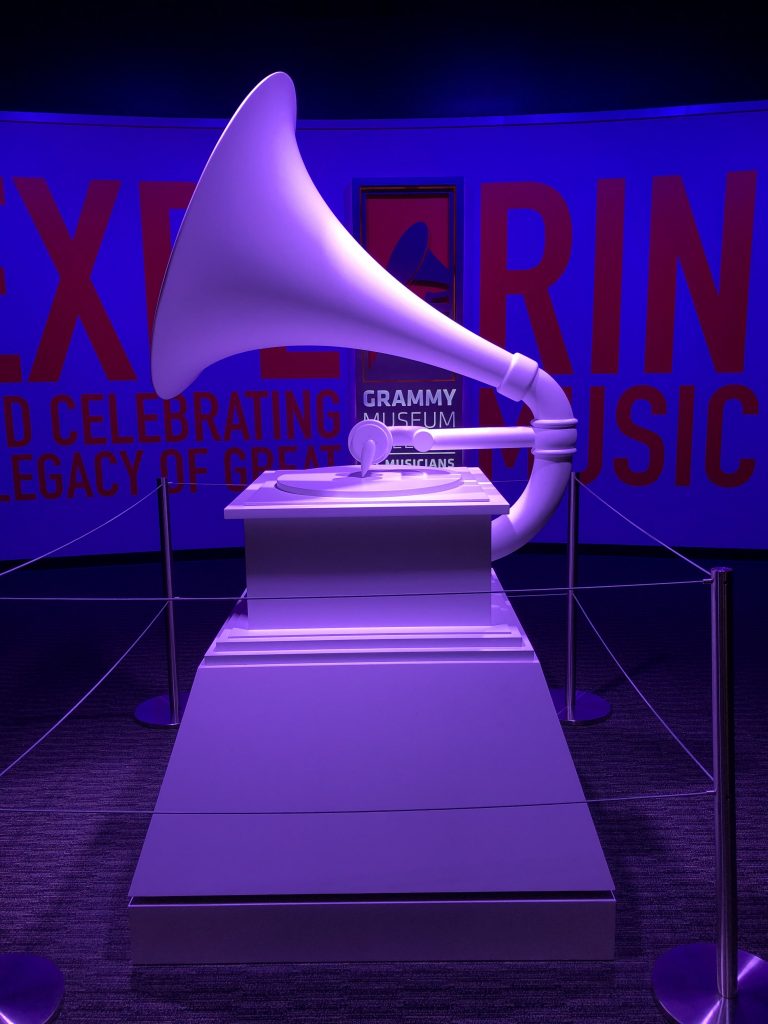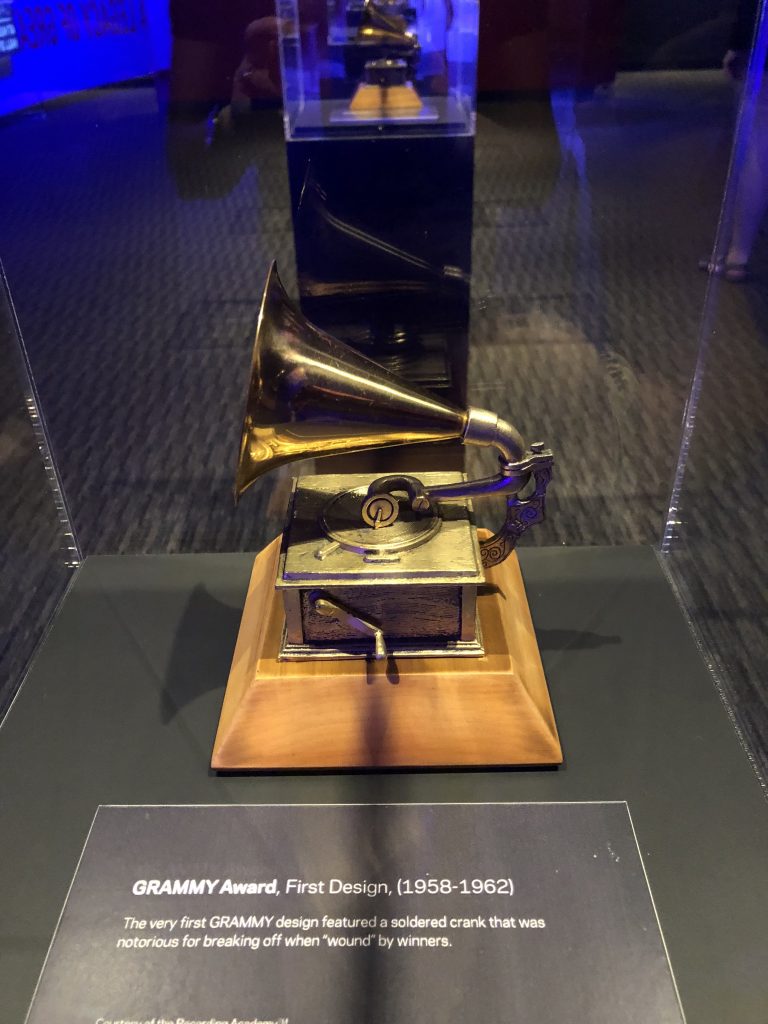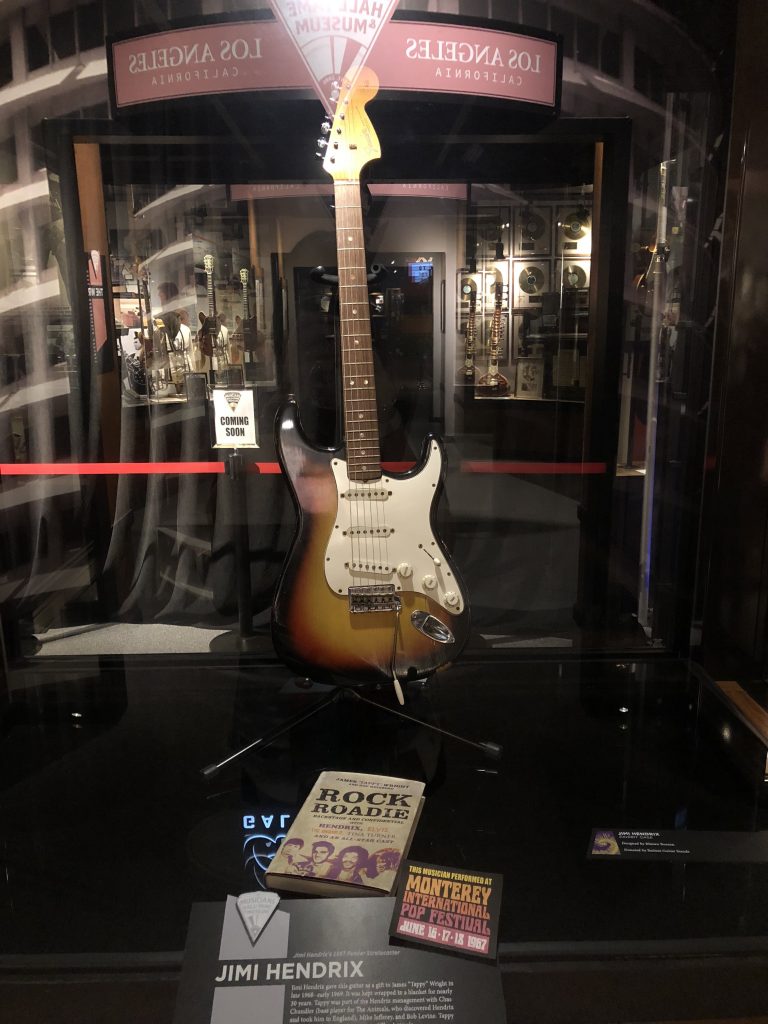 In the same building, be sure to check out the Rolling Stones Exhibit… it's pure "satisfaction". From personal items from the band's private archive, to an array of original art work, to an interactive sound mixing desk, to fashion worn on stage, to a behind the scene backstage area (including the band's makeup area and dressing room), to a 3D concert area, you'll gain perspective of just how crazy their lives were and get a glimpse inside their popularity. It also takes you back in time, to their early days, with a recreation of Mick, Keith and Brian's apartment featuring dirty dishes, cigarette butts and a ton of empty beer bottles. Meet the band in the next area, where you'll see a contract showing the band's budding ambition to write their own material and applying for composer's rights. Since The Stones must be one of the biggest and greatest rock n roll groups on Earth, this exhibit is totally worth checking out.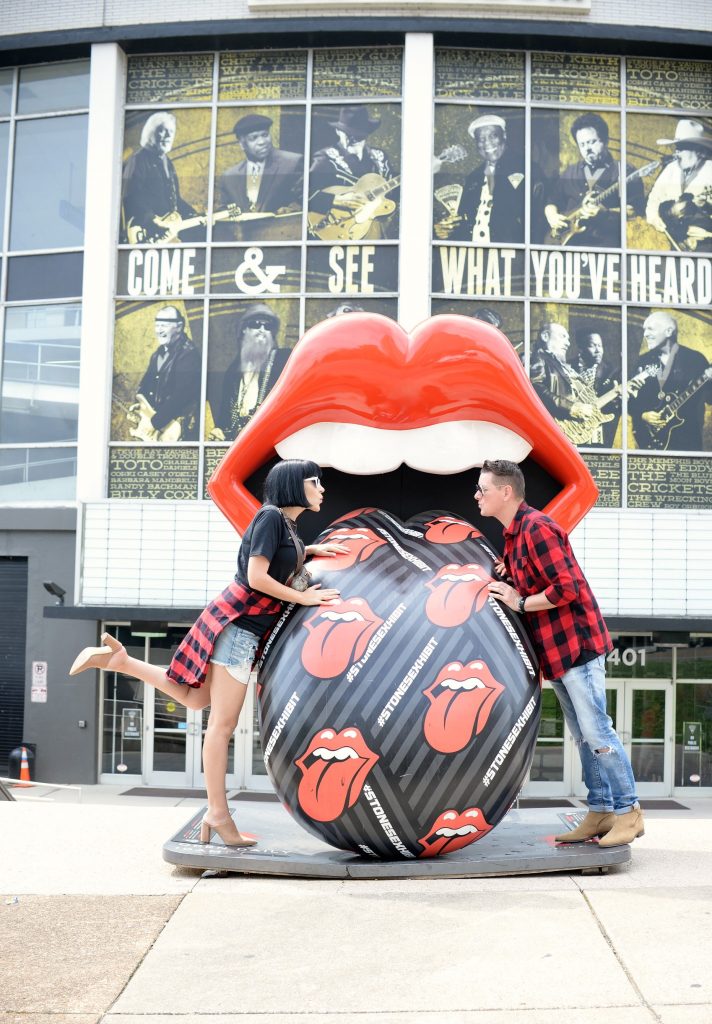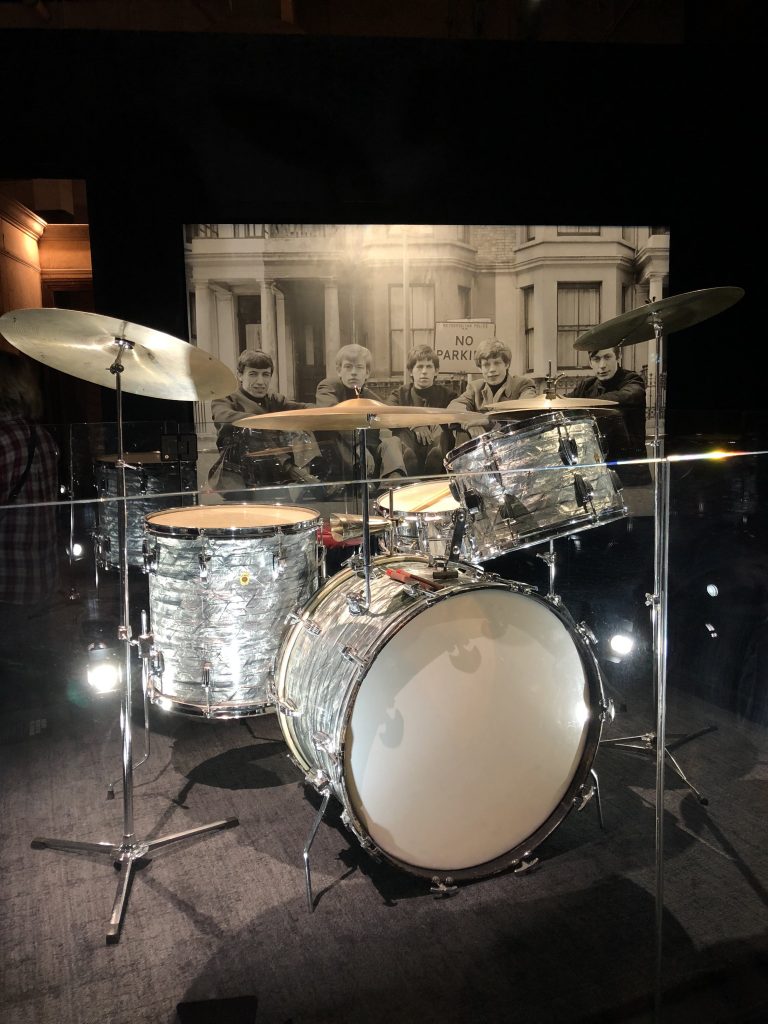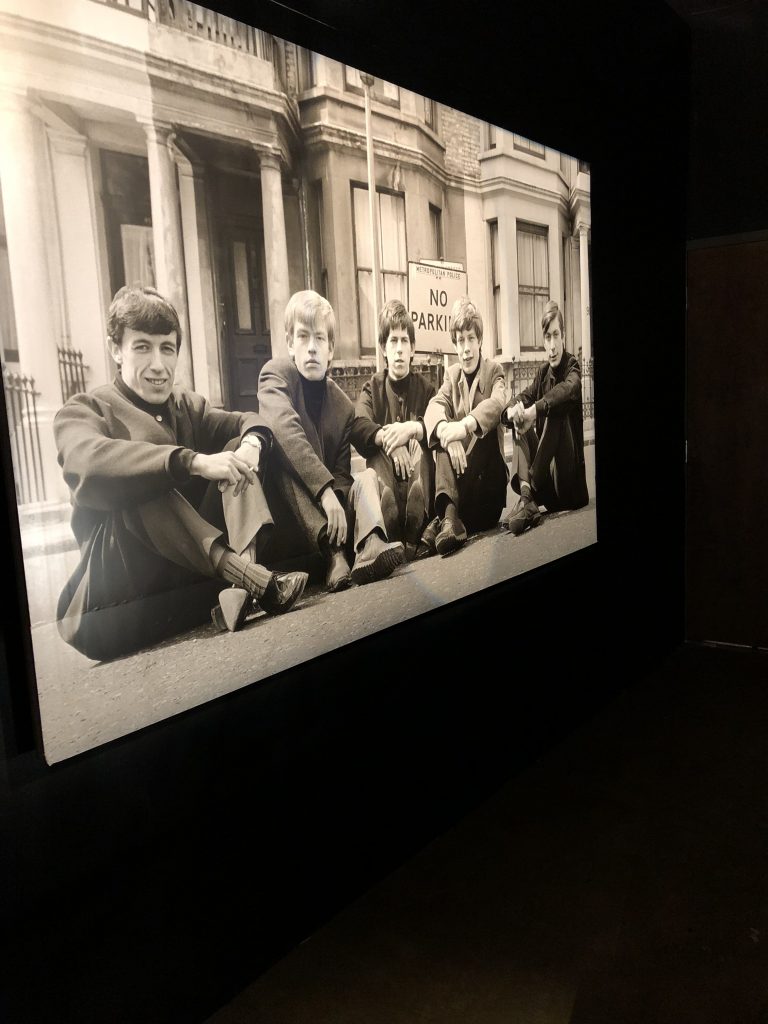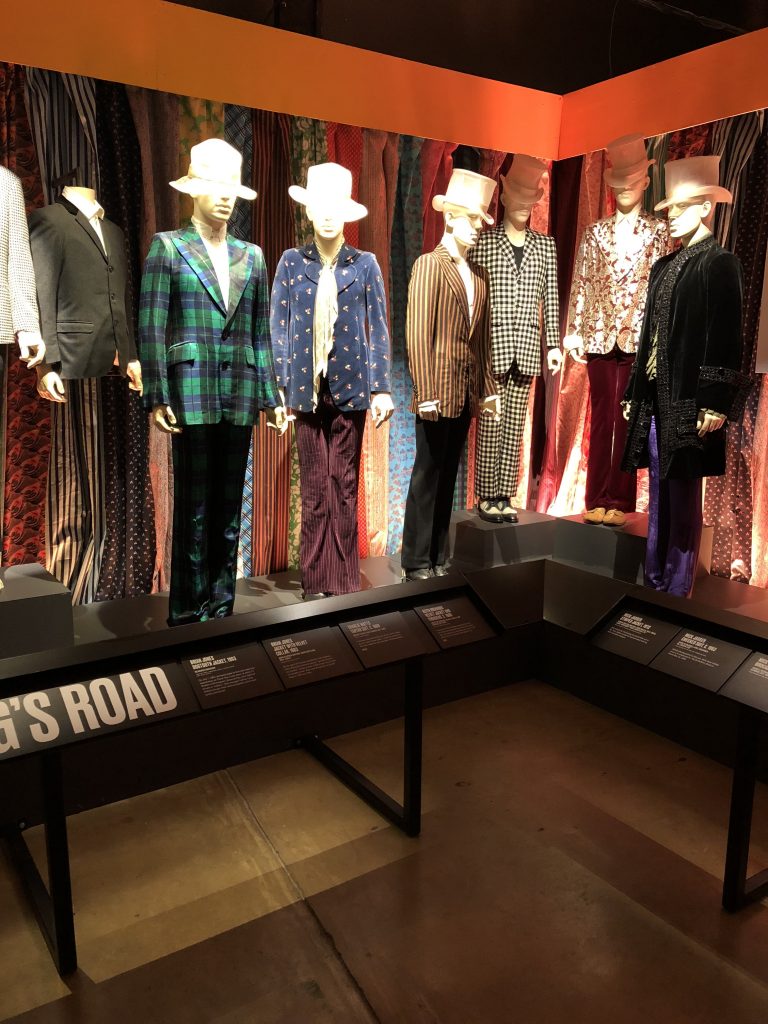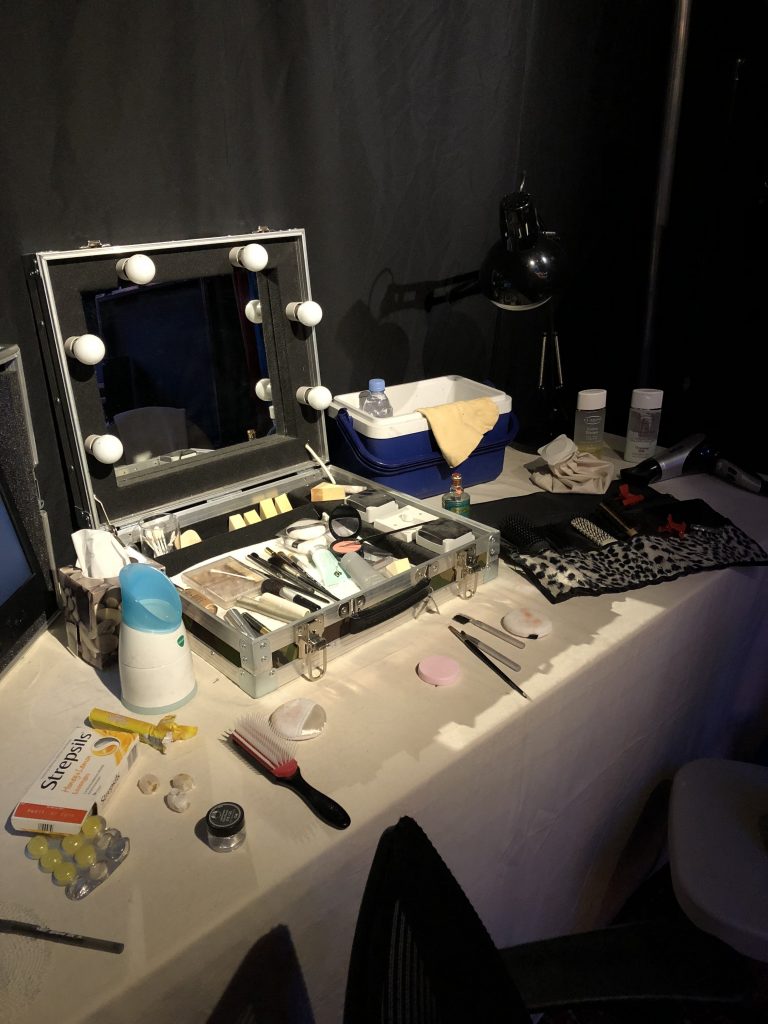 If you're looking for a place to escape from the busy streets and entertainment, spend the afternoon taking in the beautiful grounds of the Cheekwood Botanical Gardens. It features 55-acres of greenery, gardens, breathtaking views and even a lovely art gallery onsite. From its greenhouses, to sculpture trails and stunning flower displays, you can spend hours getting lost in nature. Housed in an original Georgian-style family mansion, you'll find the heart of the ground, an art museum that is home to an impressive collection of 19th and 20th century American art. From antique furniture, to artifacts from around the world, spend the afternoon learning about this country's history.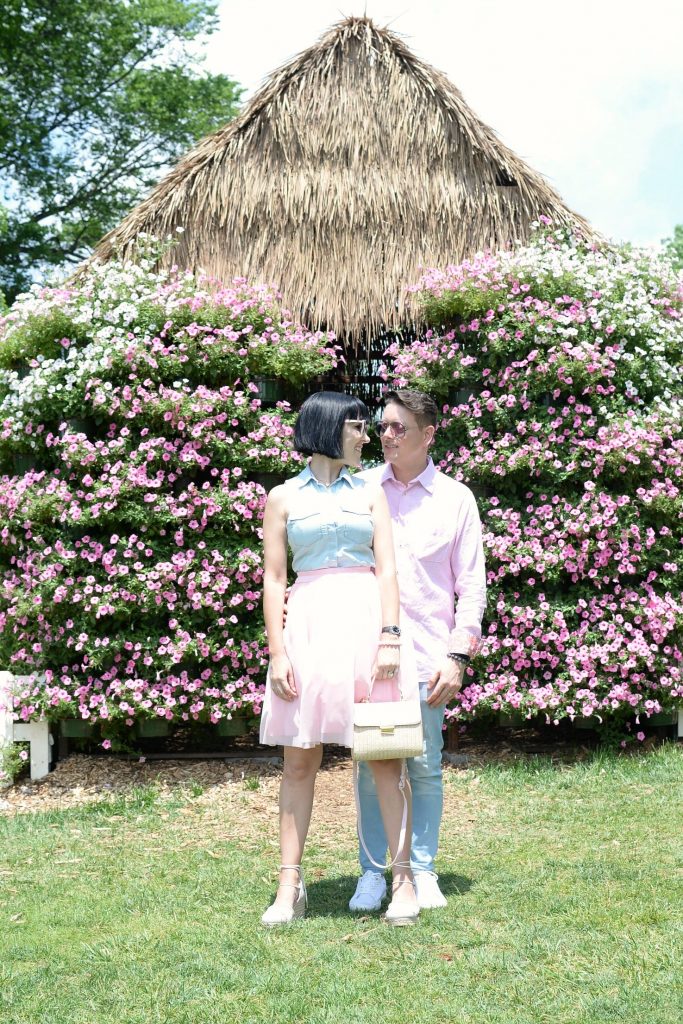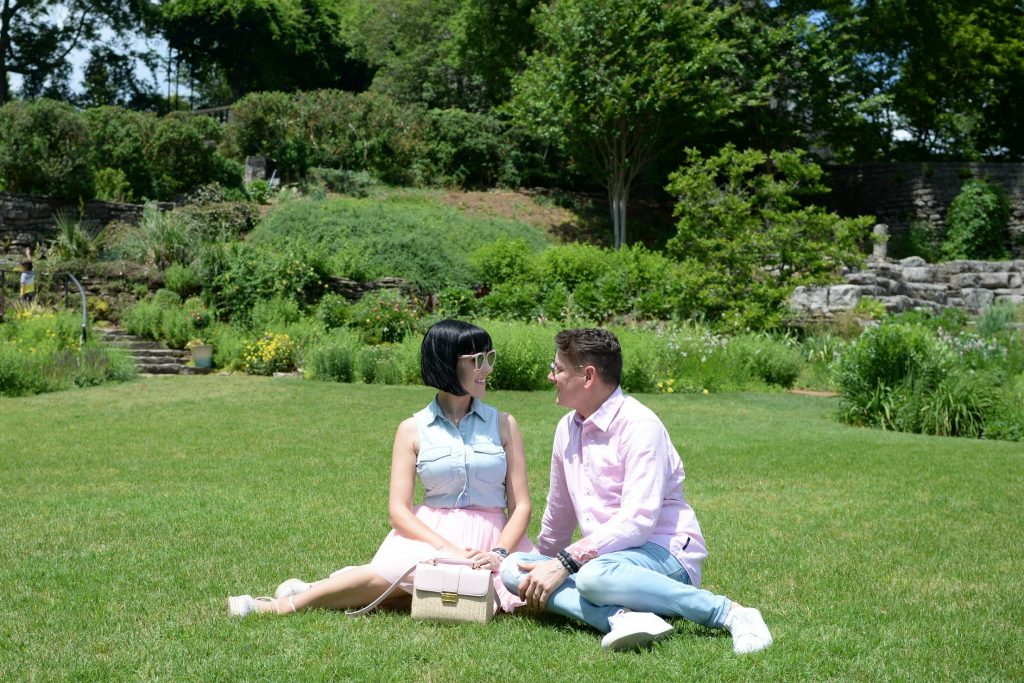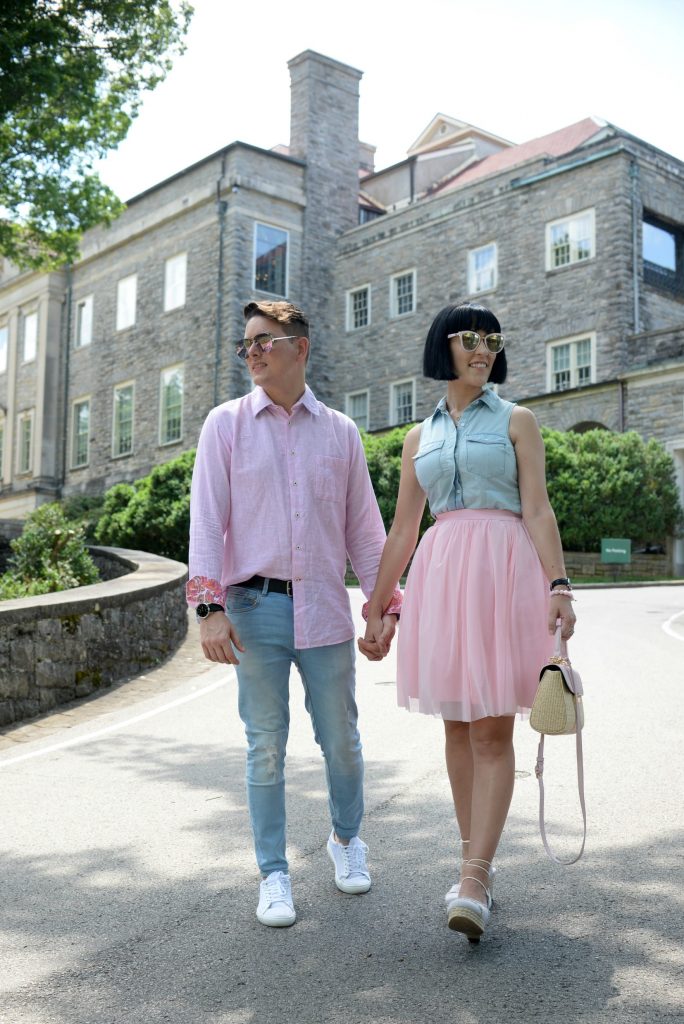 Speaking about being outdoors, the Nashville Zoo is a must-see while visiting Music City. It features over 300 animals on over 200 acres. Get up-close and personal with your favourite furry friends, from red river hog, elephants and giraffes, to zebras, alligators, tigers and flamingos, there's an adventure around each corner. Of course, the "koolest" feature at the zoo would have to be the Kangaroo Kickabout. You'll be able to play with Australia's most famous resident, the red kangaroos. The zoo is home to 18 of these adorable little babies, where you can walk around the winding path and right through the middle of the roos habitat. Be sure to have your cameras ready.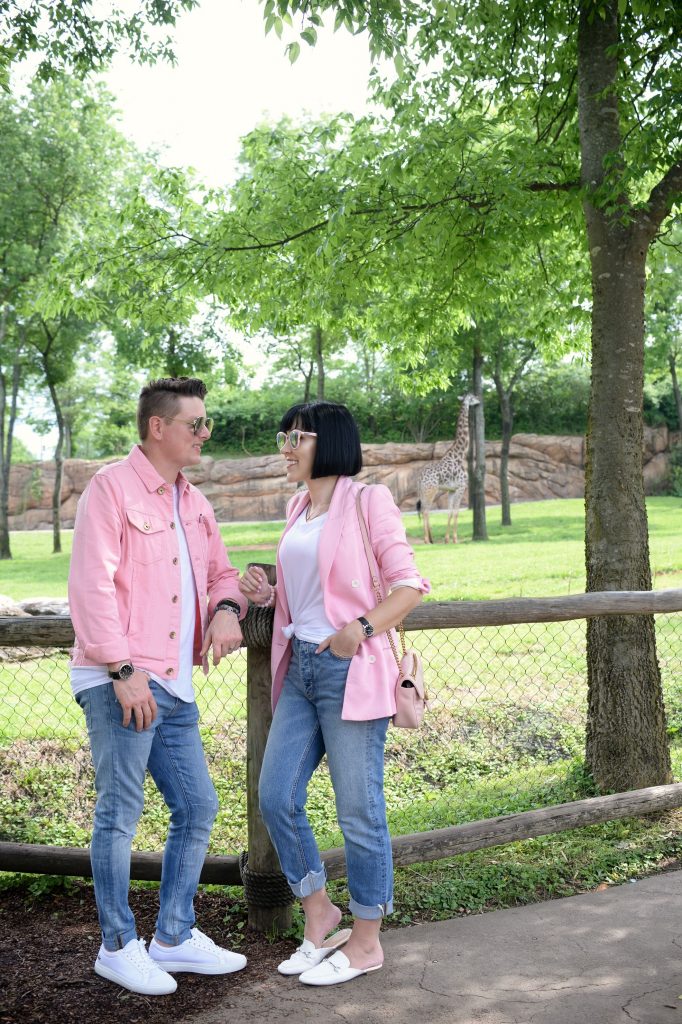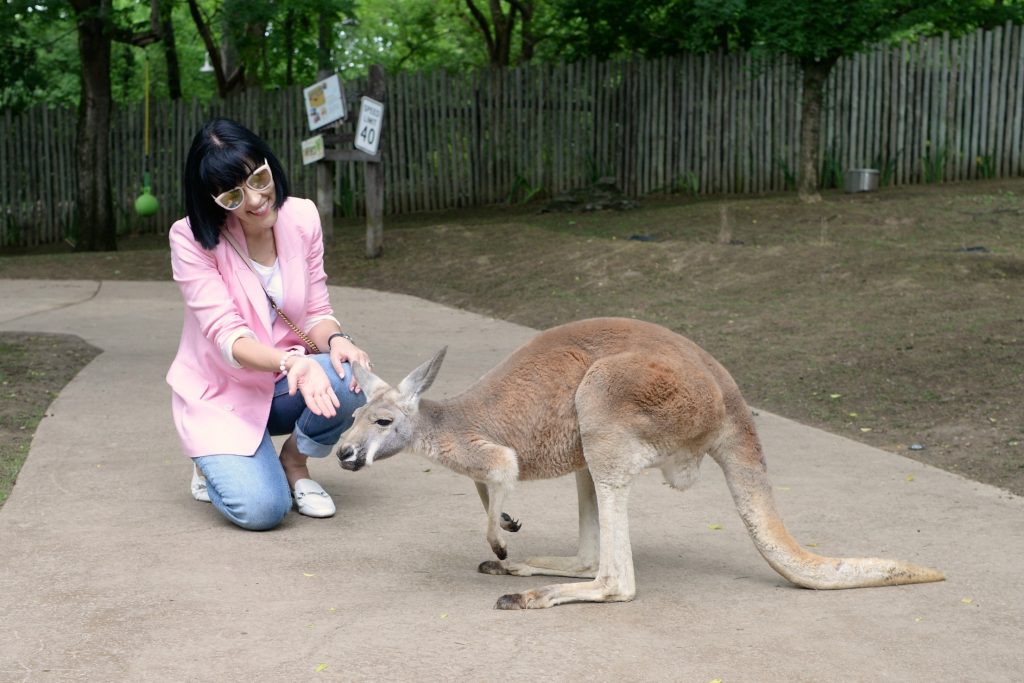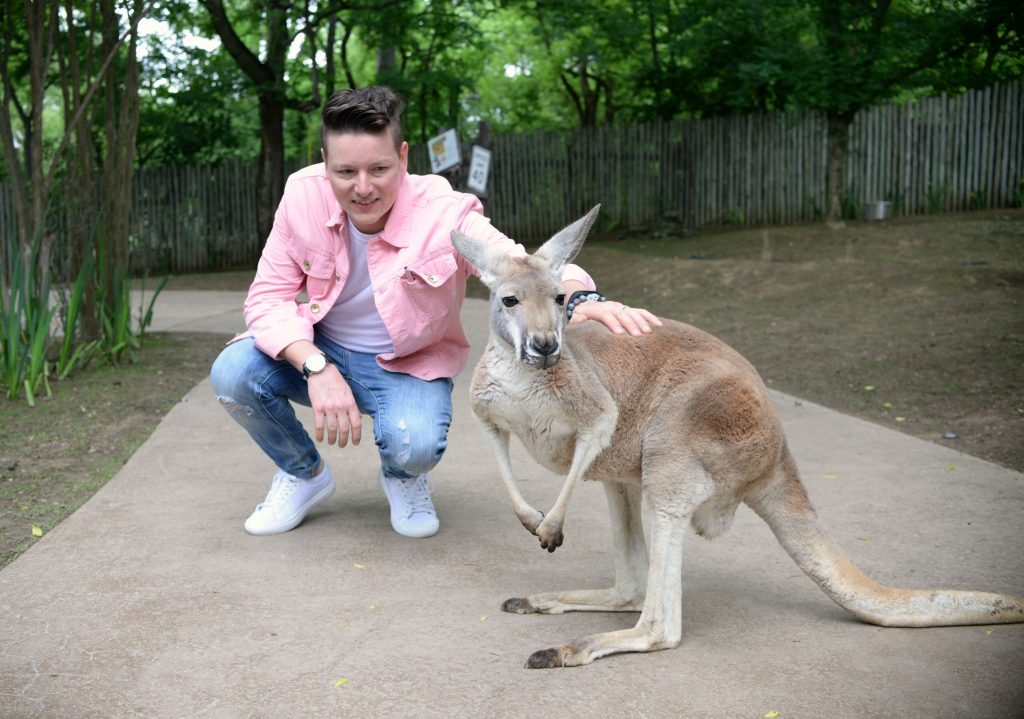 If it's your first time in the city, Urban Adventure Quest is the "funnest" way to explore the city. It's a 3-hour scavenger hunt that you play on your phone. This interactive adventure guides you around the city, where you answer questions to find clues of your next location. While you solve clues and complete challenges, you'll be sight-seeing and learning about Nashville's history. This is a cool way to experience the city, while learning about landmarks, buildings, local talent and so much more. You can start, pause and pick-up whenever you like, so if you see an interesting building you want to pop into, or check out a local band or grab something to eat, you do not have to feel pressured to finish the game in a hurry.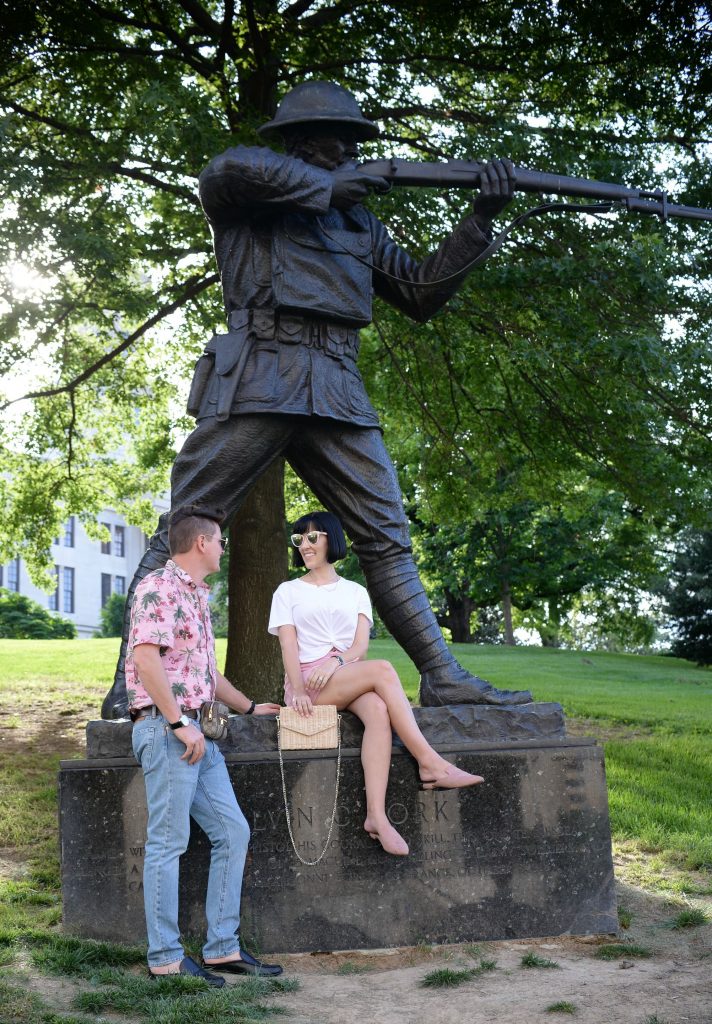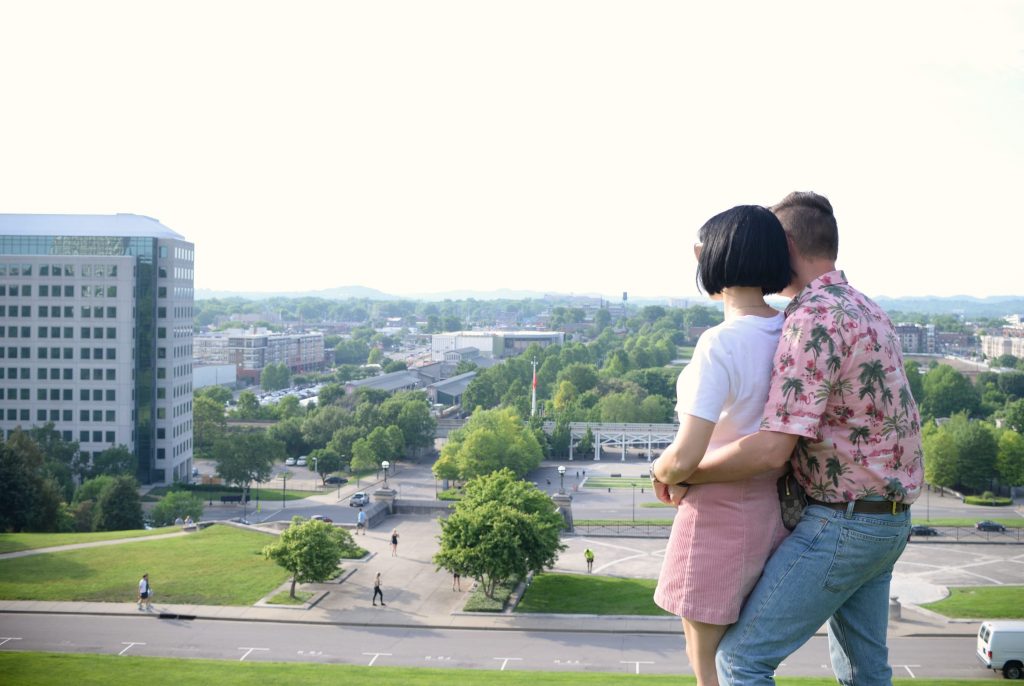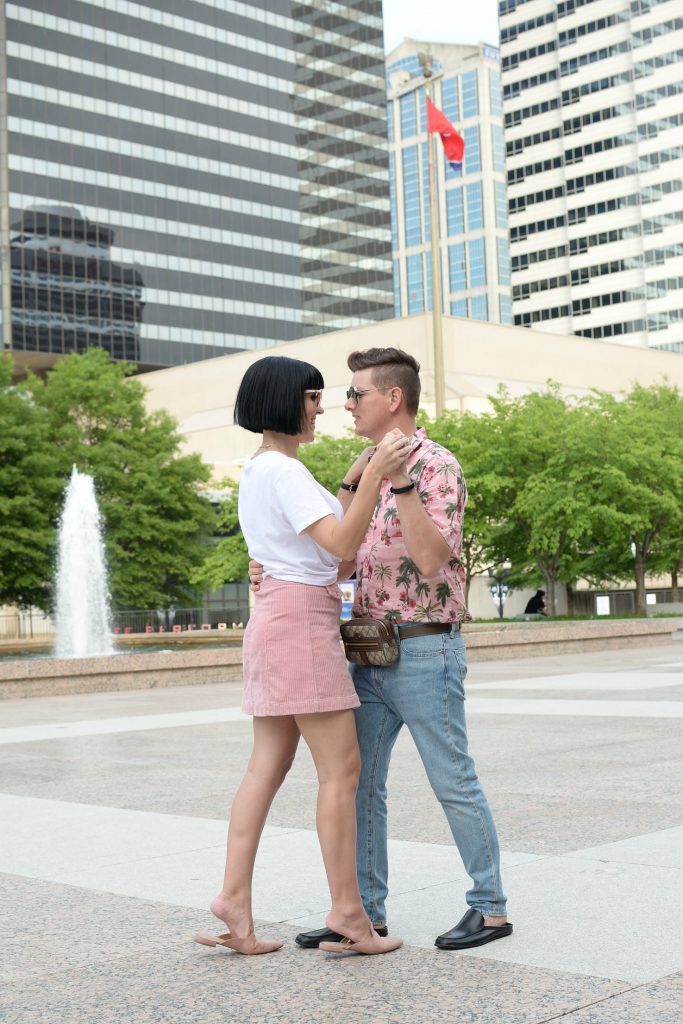 Nashville is also referred to as the Athens of the South, thanks to its Parthenon replica in Centennial Park. In addition to drawing admiration for its architecture, this popular attraction also functions as a thriving art museum. You can enjoy 63 different 19th and 20th century American paintings, as well as rotating, temporary exhibits. There is an exact replica of the Athena statue, standing 42 feet tall, that once served as the centerpiece of the ancient Greek original. It was created by a Nashville artist in 1990, but in 2002 was covered in 24-carat gold leaf to make it even more beautiful.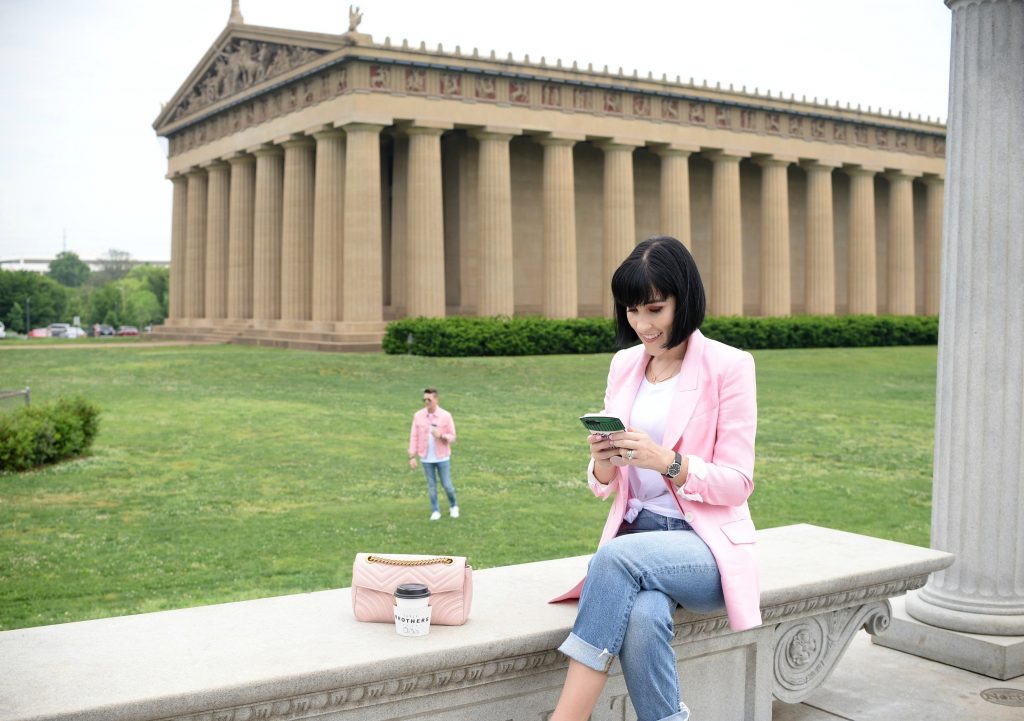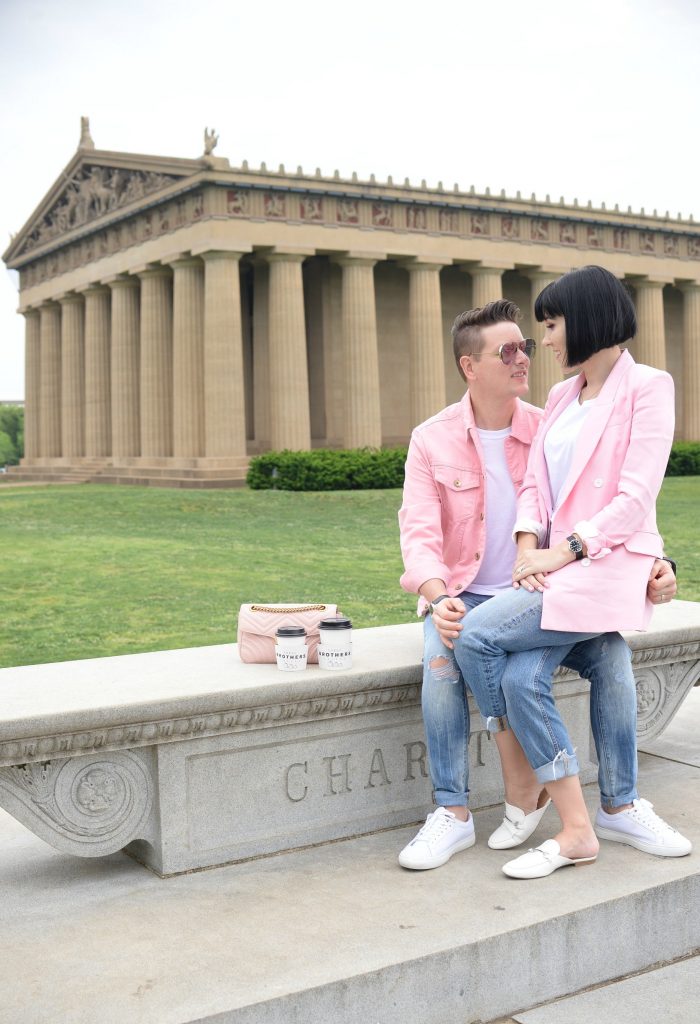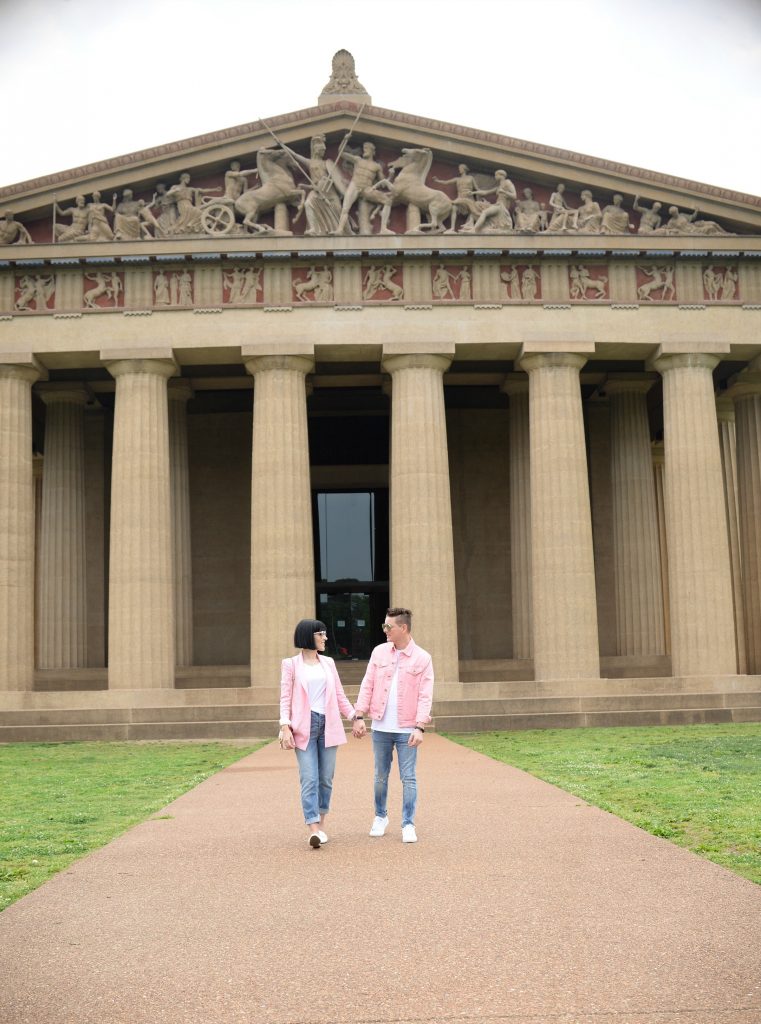 The Belmont Mansion was once owned by two of Nashville's wealthiest citizens, Adelicia and Joseph Acklen way back in 1853. It was a summer getaway for the family, leaving their Louisiana plantation in hopes of relaxing and unwinding. From its numerous outbuildings, including a water tower, 200-foot greenhouse, conservatory, art gallery, gazebos, bowling alley and even a zoo, this mansion is beyond beautiful for its time. Adelicia opened the estate to allow families across the state to enjoy the zoo and the grounds. Sadly, she caught pneumonia while on a trip to New York and passed, but in 1890 it was opened as an all girl's school. It's now the largest house museum in Tennessee, and one of the few 19th century homes whose history revolves around the life of a woman.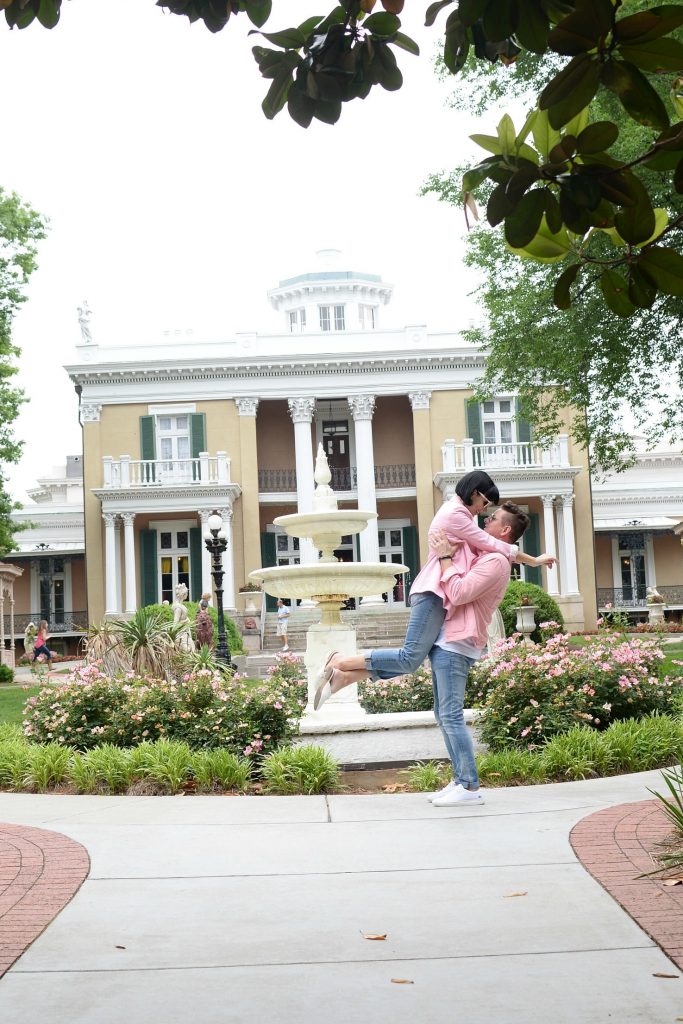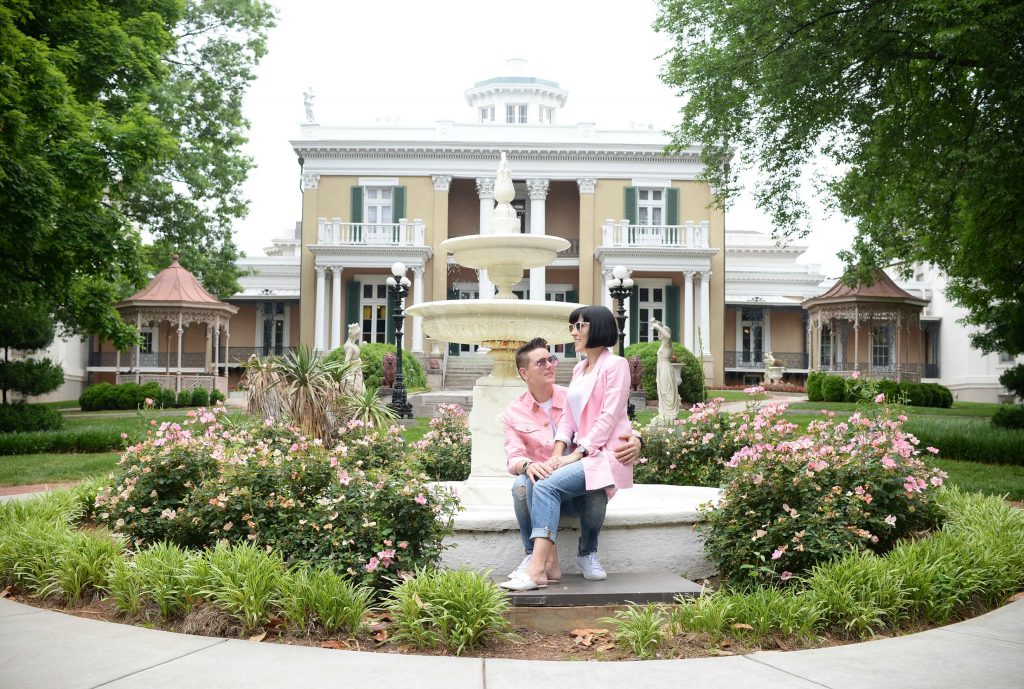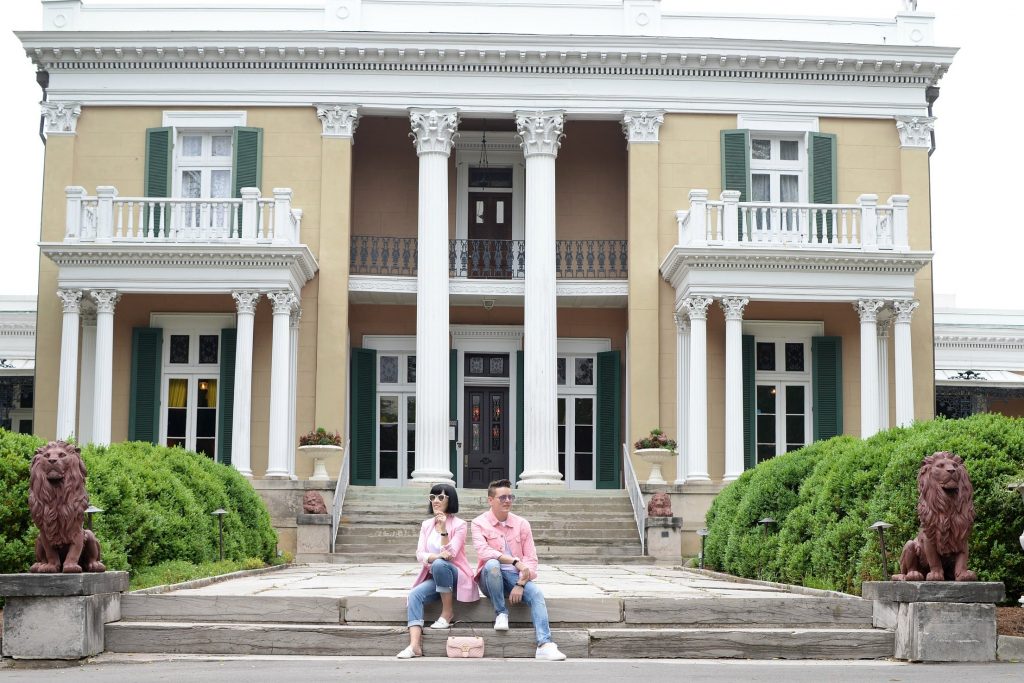 Now, lets get to the heart of the city, Broadway Street. You're find iconic bars such as Tootsie's Orchid Lounge, The Stage and Honky Tonk Central, where you'll eat, drink and maybe just hear the next big country act. The streets give off that New Orleans Bourbon Street vibe, with the people watching, flashing neon signs and endless parties, but with a more southern feel. It's electrifying, full of energy and a must-see while you're in the city.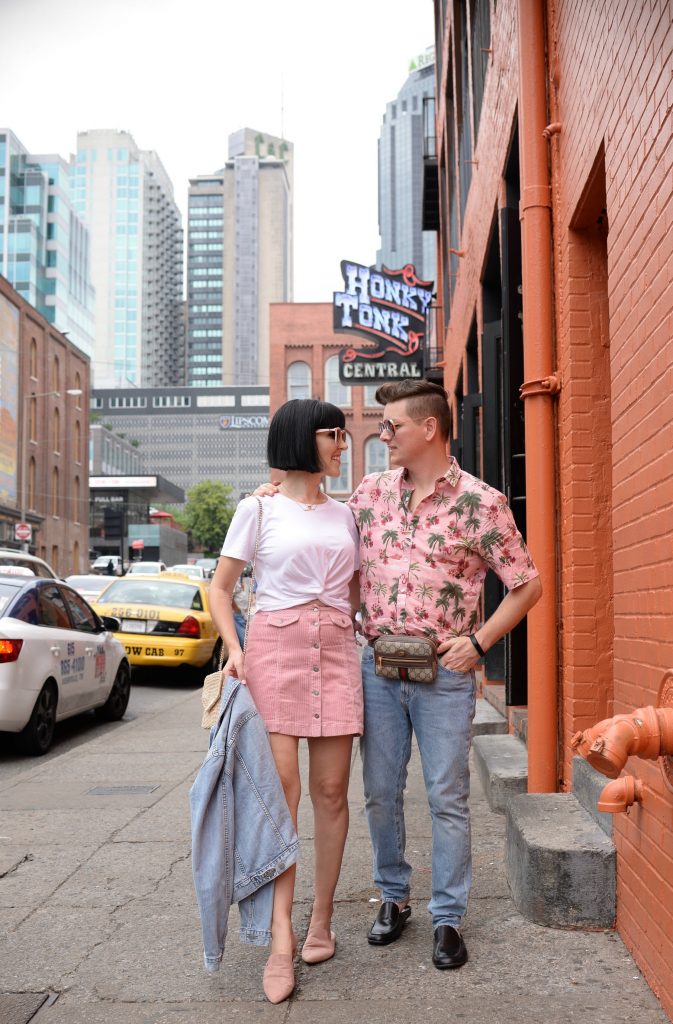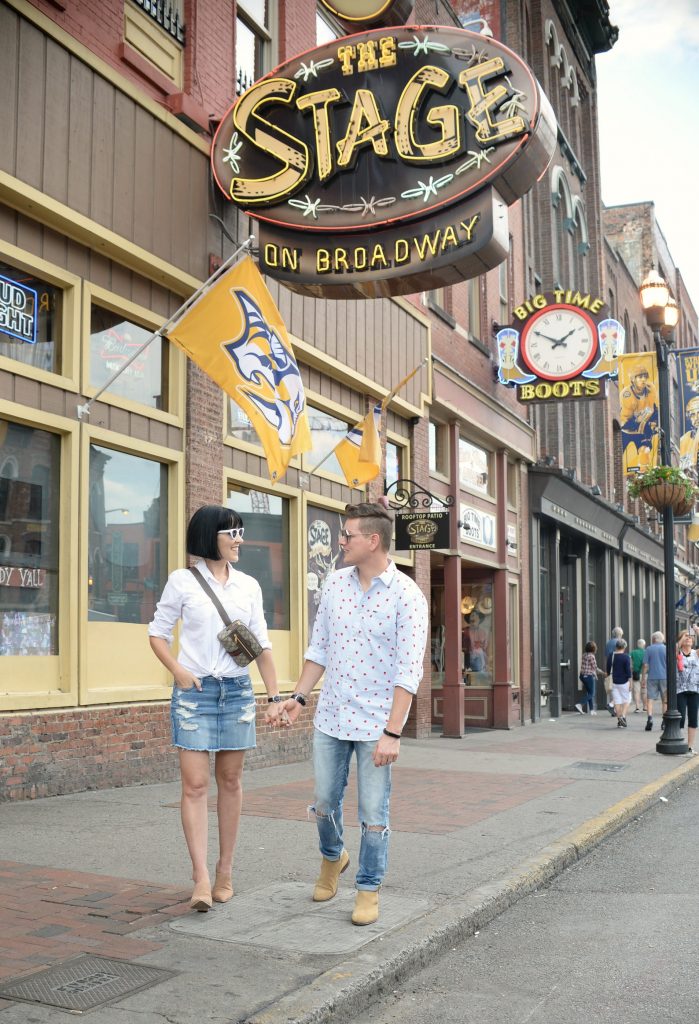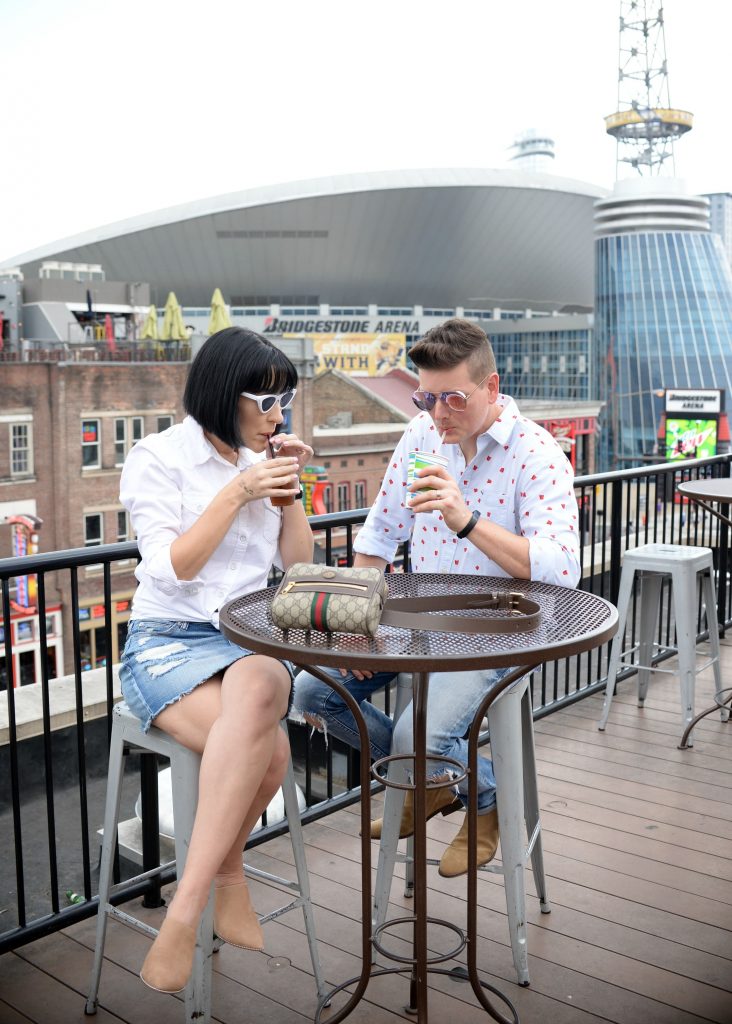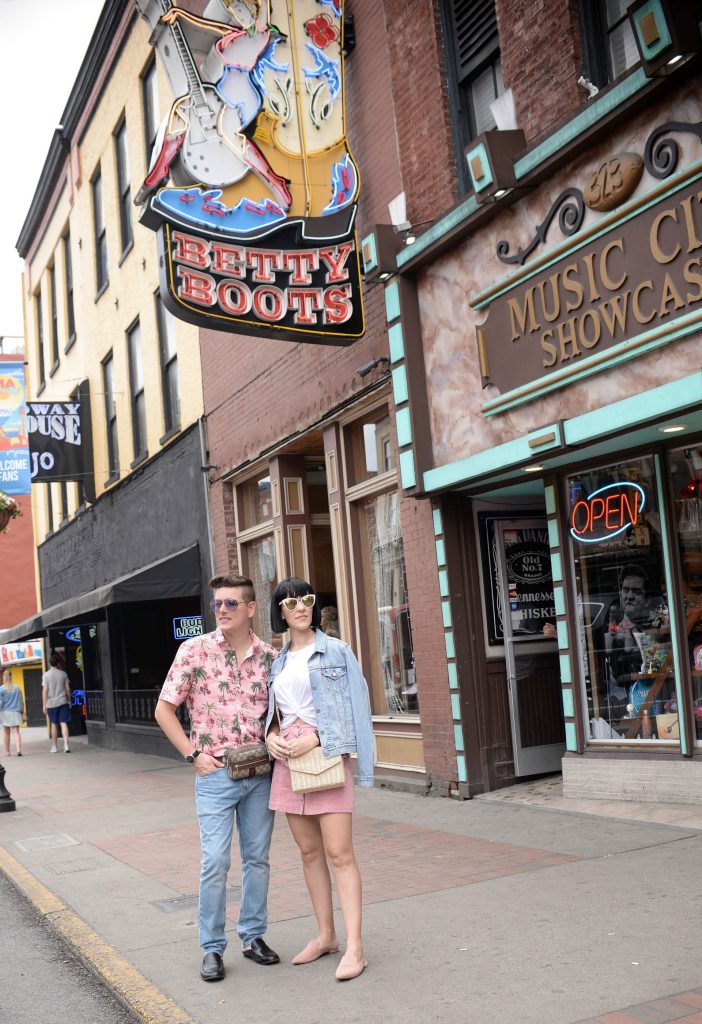 If you're looking for food and drink recommendations, I'm going to be working on a post that features the "Most Instagramable Places in Nashville" so stay turned for that.