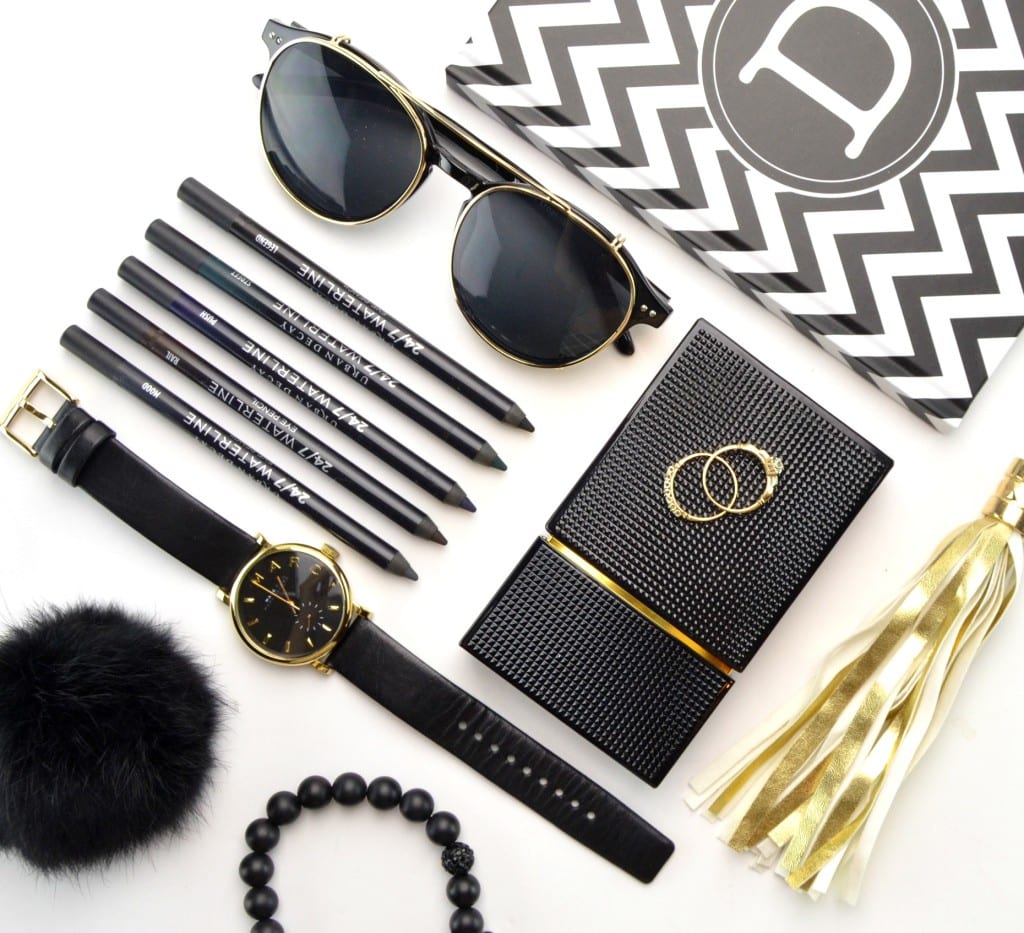 Long goes the days of your eyeliners smearing or smudging throughout the day. The new Urban Decay 24/7 Waterline Eye Pencils are even creamier than the original 24/7 Glide-On Eye Pencils, if you can believe it, and are designed for both your waterline and tightline. It boosts a waterproof formula that helps ensure your liner stays in place the entire day. It's unlike any other liner you've tried in the past, once the colour sets, it won't budge.
Although the new Urban Decay 24/7 Waterline Eye Pencils may look like the traditional Glide-On Pencils, it actually comes with a new shiny to matte black ombré gradient effect design. It has a rich and creamy, demi-matte formula that glides along both the inner and upper rim with ease. It never pulls, skips or tugs on delicate eye area, and is a one swipe pencil. It boldly saturates your upper and under eye area with true colour payoff thanks to it's highly pigmented formula. It's incredibly vibrant and stays for several hours without budging, smearing or fading.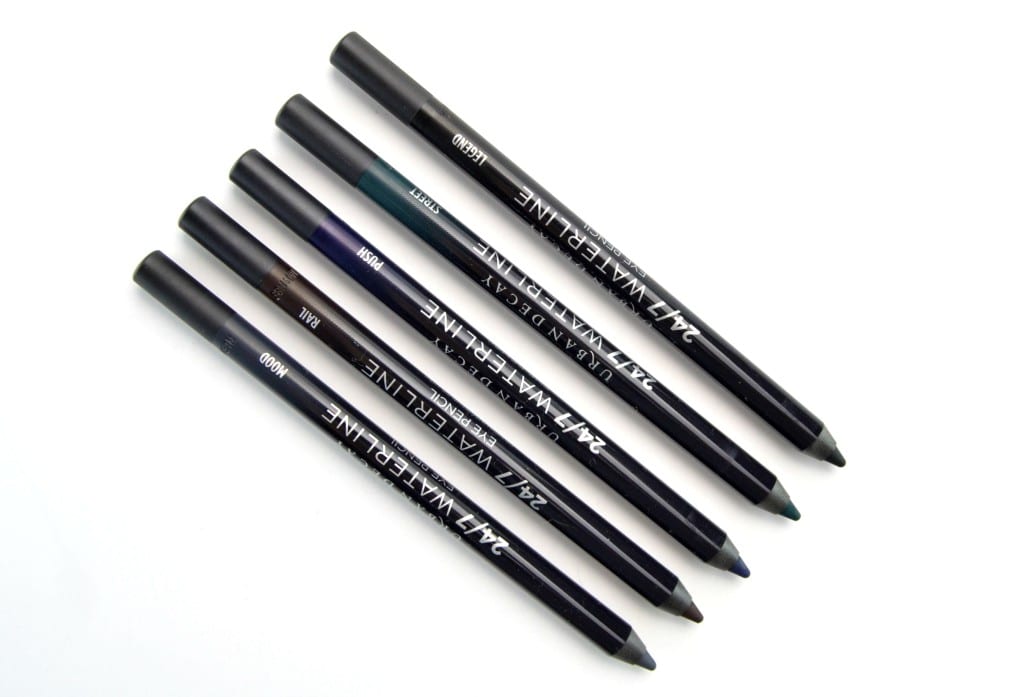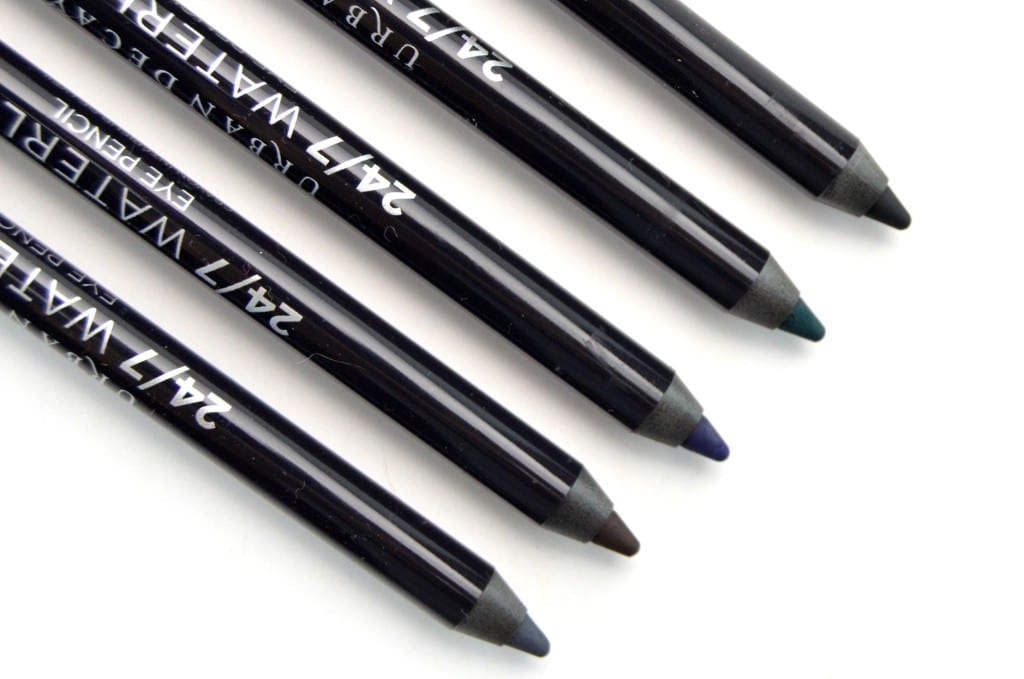 I'm not going to lie, I kinda wish these were mechanical. I really hate sharpening pencils now that I've been spoiled with retractable ones. The amazing texture and formula of these Urban Decay 24/7 Waterline Eye Pencil keep me coming back for more though. I found each shade to be fairly creamy as promised, although when I tried to apply it to my regular lashline, it did drag and skip a little. These perform their best on the desired area in which it was intended for, the waterline and tightline. I think the dampness of these areas help for the pencil to glide across effortlessly. Another tip I found was to keep the end of the pencil slightly rounded, instead of a sharp point, to help it glide on smoother. Although be careful to not use too much force or pressure as the end might break off. It's a learning curve, but with a little practice and patience, you'll get used to the pencil and fall in love like I did.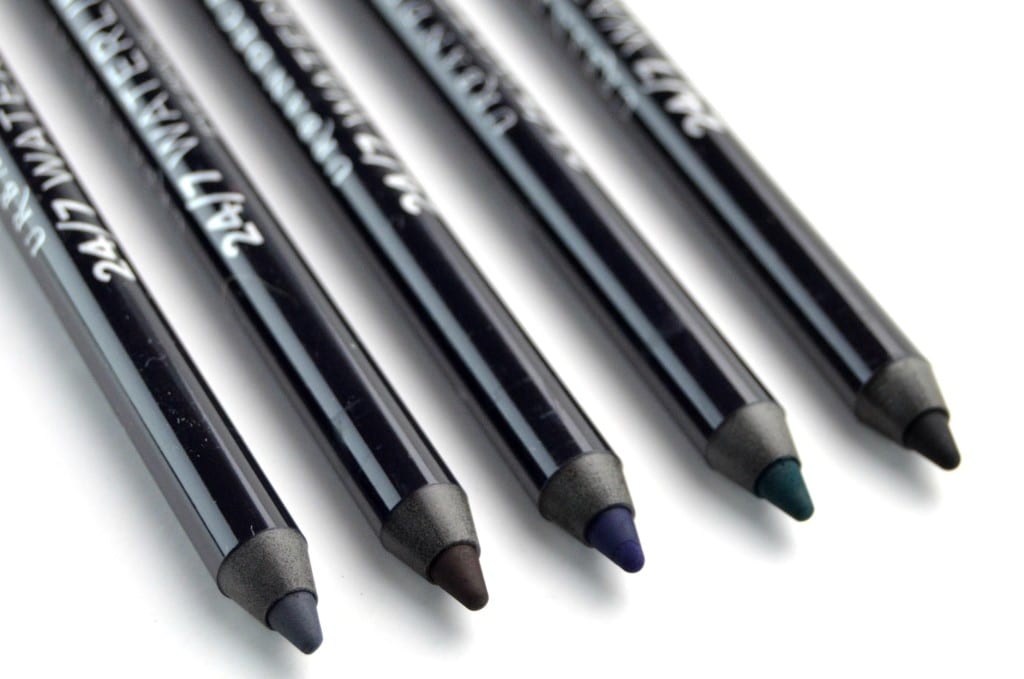 Urban Decay 24/7 Waterline Eye Pencils are extremely pigmented, I only have to swipe once to see true opaque coverage. It sets and dries within seconds and stays put for a solid 6+ hours, which is pretty impressive for the waterline. I've heard mix reviews about these pencils, some saying they are too dry, stiff and dense, but all mine seemed to perform fairly well. It comes in 5 never-before-seen shades so your able to create a classic, yet dramatic black eye look, or even opt for more colourful and fun shades of navy and green. It retails for $24.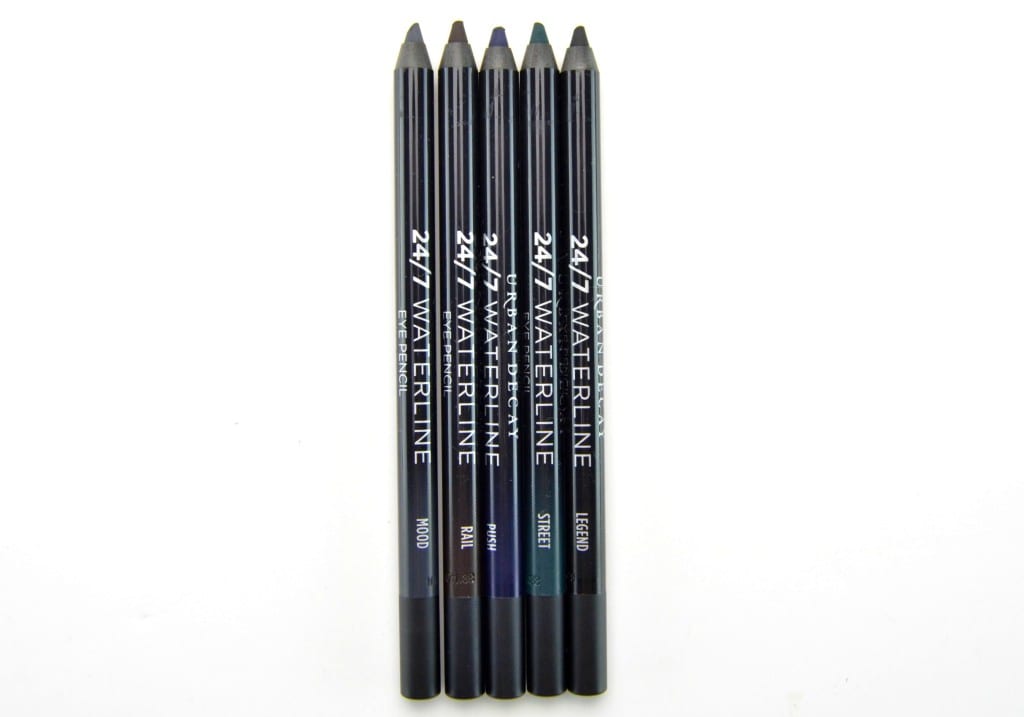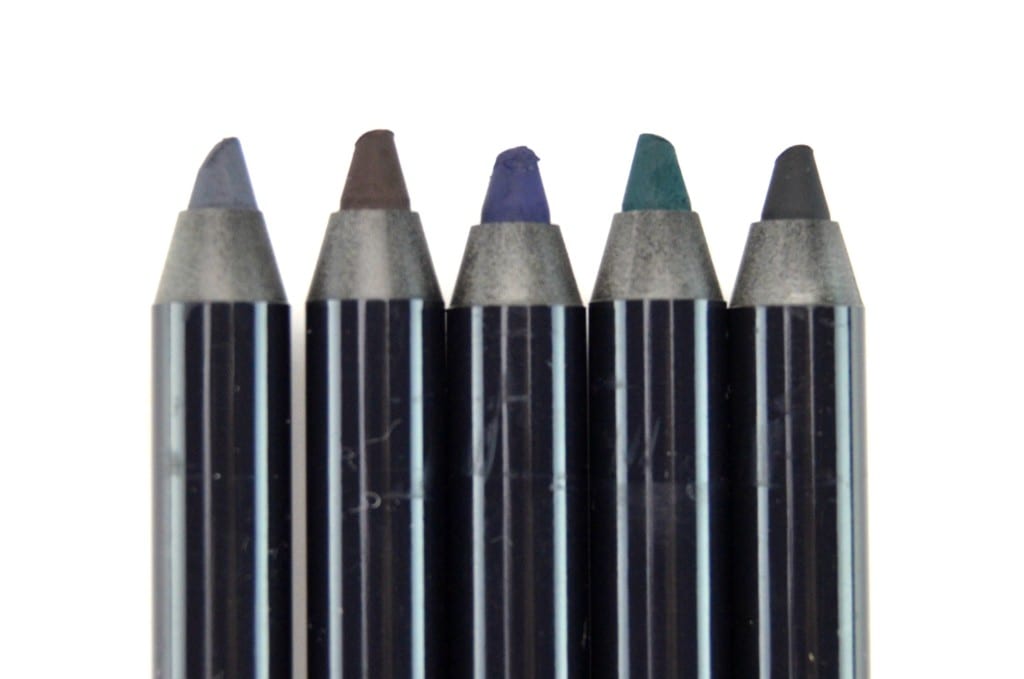 Urban Decay 24/7 Waterline Eye Pencil in Mood is a darkest grey with an almost completely matte finish, Rail is a rich chocolate brown with a matte finish, Push is a muted navy blue with a matte finish, Street is a greenish teal with a matte finish and Legend is an extremely dark black with a matte finish.