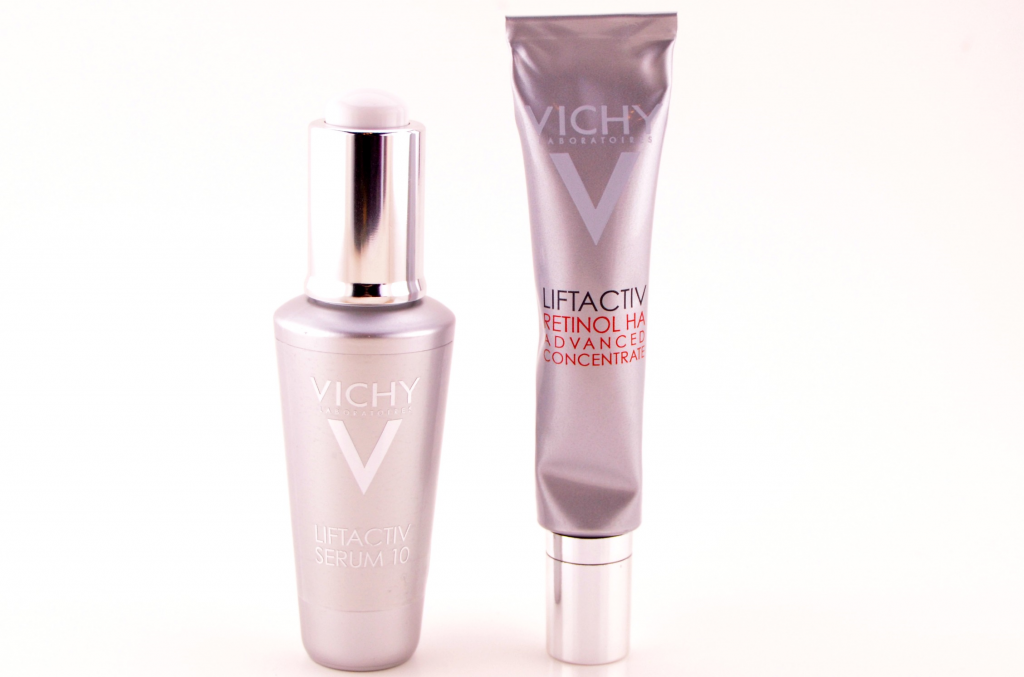 For the past few months I've kinda been obsessed with serums, known for their rich, creamy and hydrating formula perfect for dry, dehydrated skin. Now that I'm in my 30's, I'm starting to see wrinkles pop up around my eyes and am really taking notice and trying to prevent them and diminish the ones I already have. Vichy Liftactiv Serum 10 helps to visibly reduce wrinkles, soften skin and diminish pores within 10 minutes and then within 30 days visibly reduce the look of wrinkles by up to 27% and pores look reduced by 77% with only a few drops a day. It's formulated with 10% Rhamnose, the highest on the market, which is a natural sugar that helps to stimulate skin, along with hyaluronic acid, ceramides and mineral-rich Vichy Thermal Spa Water, which helps to soothe, strengthen and regenerate the skin to immediately lift and plump skin's texture.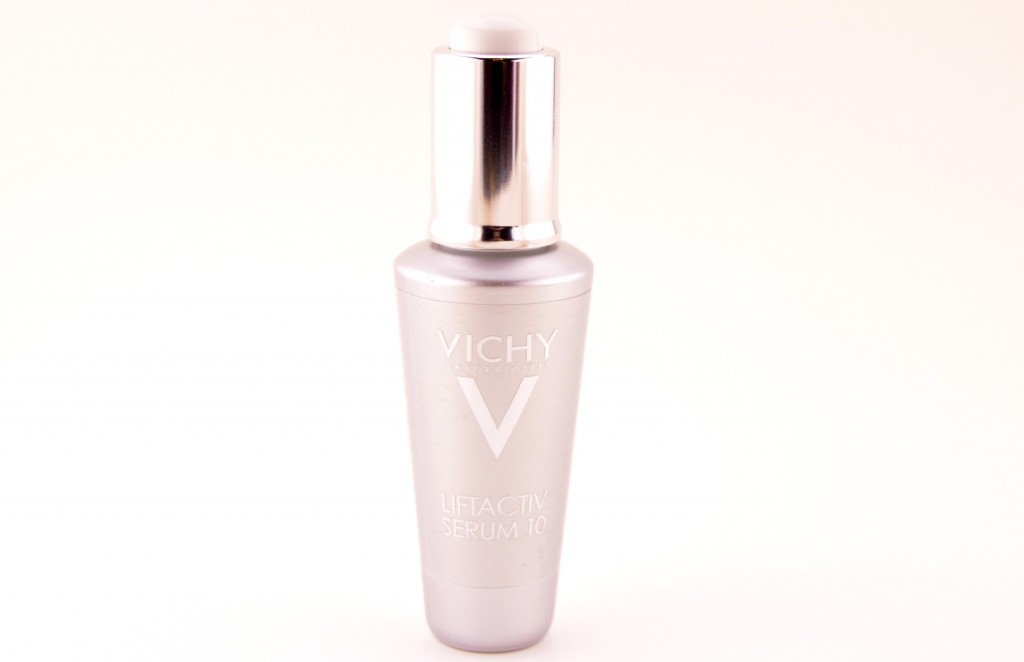 Vichy Liftactiv Serum 10 comes in a sleek, silver metallic bottle with a button eyedropper that is easy to use, providing you with the perfect amount of serum each and every time. Just push down on the button to fill the dropper with serum before releasing, then re-push down on the applicator to release the perfect drop. It has a thick, gel like texture that applies easily and absorbs into the skin within seconds. Only 2 drops are needed to cover the entire face, with no oily or greasy feeling. It can be used under your favourite moisturizer and has a subtle rose scent that isn't too noticeable once applied to the face. Skin is left feeling firmer, softer and hydrated.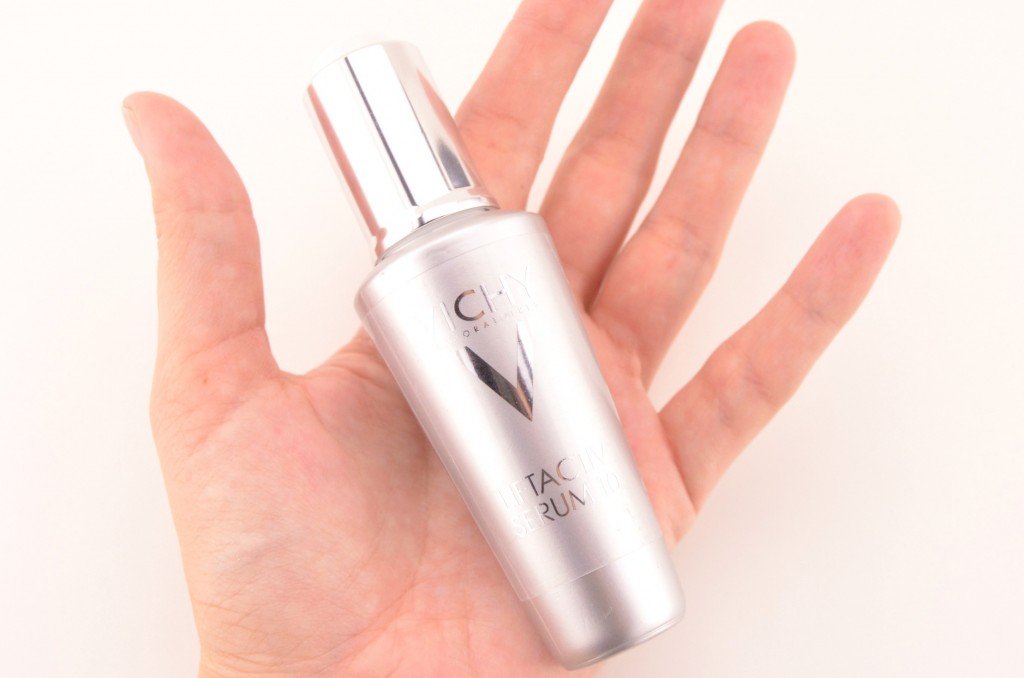 I've been using Vichy Liftactiv Serum 10 for the past month now and from the very first day I started using it my skin instantly felt tighter. Not the same feeling you get from dry skin, cause it still felt moisturized, it just felt firmer and more plump. After only a few short weeks my crow's feet were visibly softer and less noticeable. Within the month the few wrinkles I do have were way less obvious and my overall skin looked smoother, brighter and softer, an all-around healthier, radiant glow. This is a wonderful anti-aging serum for those that don't want to have cosmetic surgery, but still looking for dramatic results. Since serums are more concentrated than creams you're going to pay a little more, Vichy Liftactiv Serum 10 retails for $55 for 30ml at mass drugstores across Canada.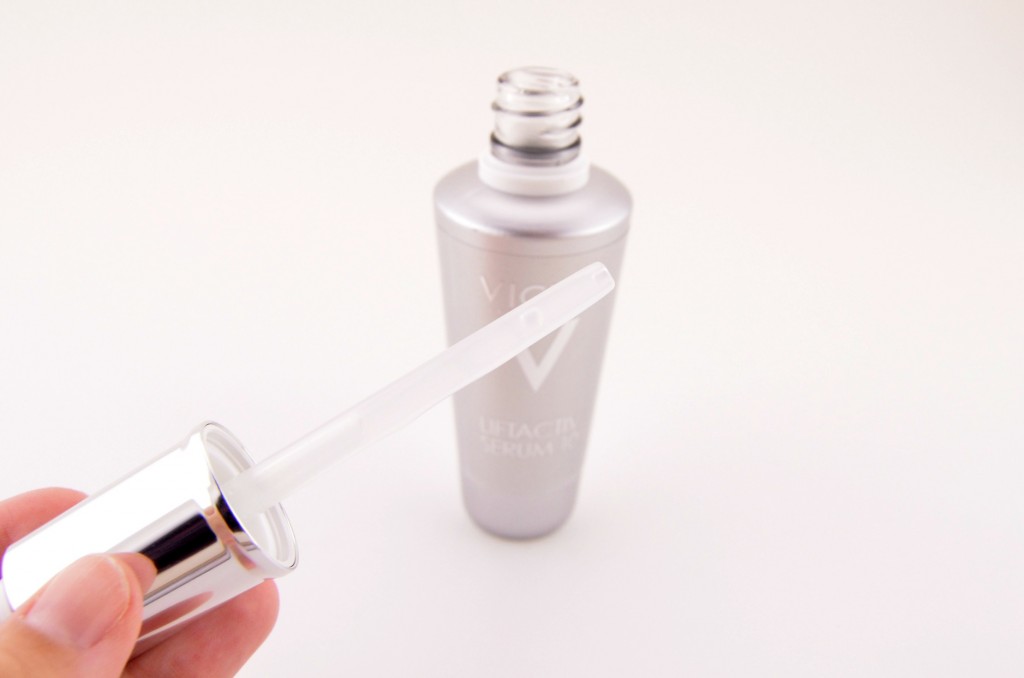 To go hand in hand with Vichy Liftactiv Serum 10 I've also been using Vichy Liftactiv Retinol HA Concentrate Wrinkle Filler Treatment, Vichy's newest anti-wrinkle filler treatment developed after 10 years of research. It's formulated with the highest concentration of Retinol on the market today along with Hyaluronic Acid to help boost collagen to combat the look of wrinkles caused by loss of volume. It helps speed up cell turnover to even out discoloration and age spots. Skin instantly appears smoother, younger and plump and within 8 weeks problematic wrinkles look visibly filled, for a smoother, more relaxed, natural, youthful appearance.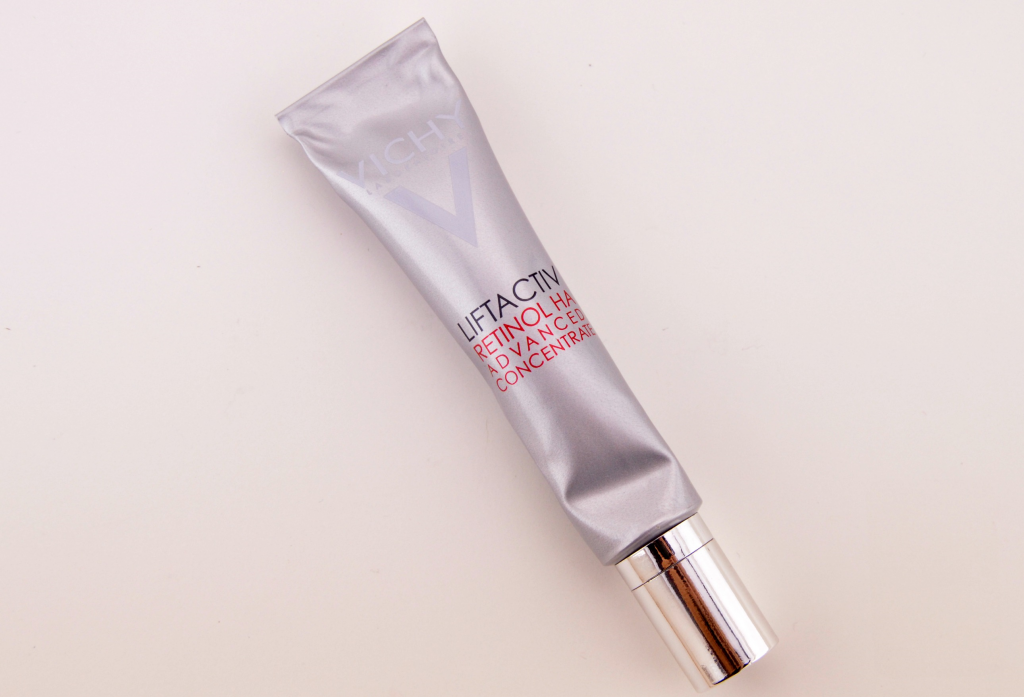 Vichy Liftactiv Retinol HA Concentrate Wrinkle Filler Treatment comes in a sleek, silver squeeze tube with a clear, thin, gel- cream texture that absorbs into the skin immediately leaving a velvety smooth finish to the skin. It can be applied alone or in conjunction with your favourite moisturizer for added hydration or used on its own as an excellent wrinkle treatment. Its lightweight formula is scentless, doesn't clog pores and doesn't leave behind a sticky or greasy residue.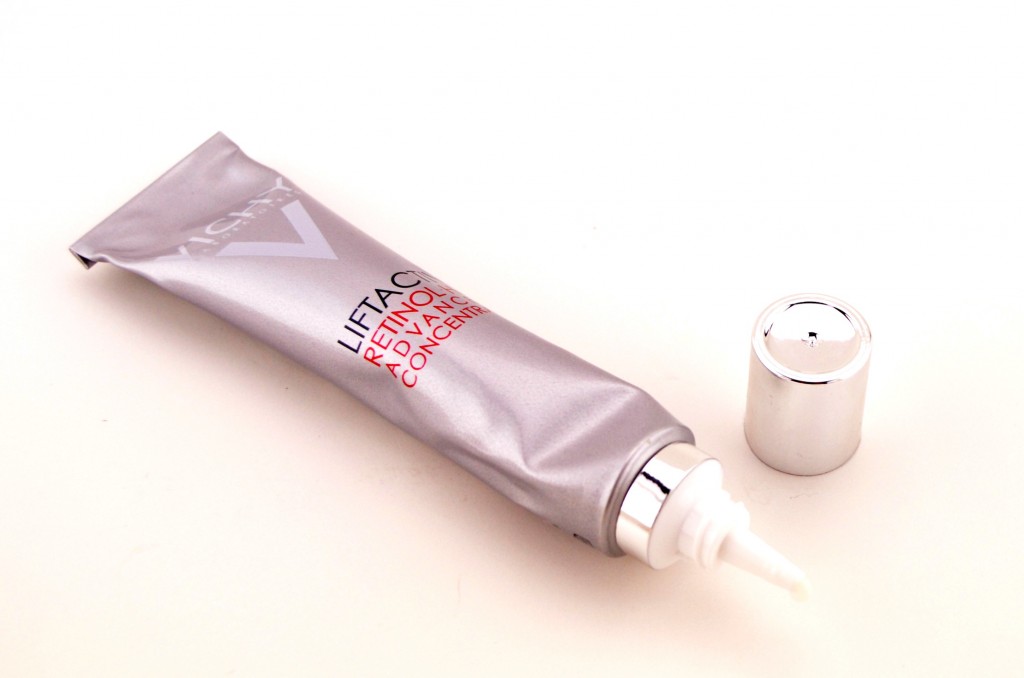 I've been using Vichy Liftactiv Retinol HA Concentrate Wrinkle Filler Treatment for the past month and I have noticed that my crow's feet are less prominent and my skin is smoother and plumper than before. It's done an excellent job at keeping my breakouts under control, thanks to the retinol that helps to unclog pores. It retails for $55 for 30ml. Thanks to both these products, my skin has been looking softer, smoother and brighter; 2014 is off to a great start~