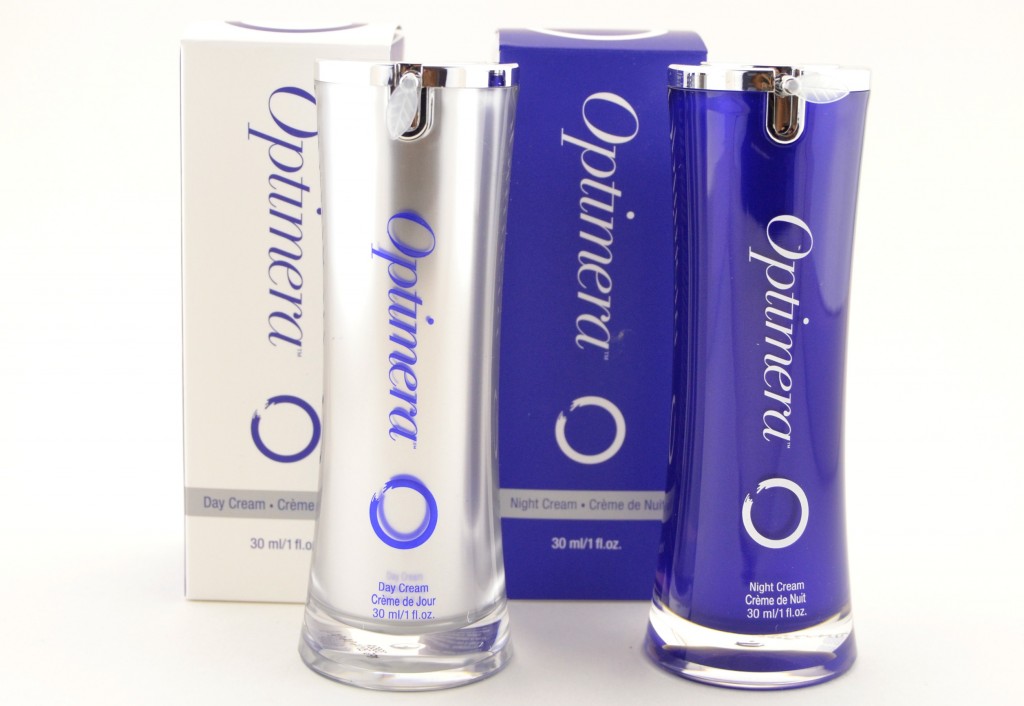 Anti-aging Creams

Nerium International, which is known for their breakthrough products that's backed by science, has finally launched in Canada with their new Optimera skincare line. The line includes both a day cream and night cream and are the only products on the market that feature an exclusive patented SAL-14 extract. It has a combination of various botanicals, including Bidens Pilosa and Aloe Barbandensis Leaf Juice that is formulated to significantly reduce the appearance of fine lines, wrinkles, discoloration, uneven skin texture, enlarged pores and aging/loose skin. It also helps improve radiance, elasticity and smooth the overall appearance of the skin. Best part, Optimera is backed by a 30 day money guarantee, if you're not happy, just send it back. How many companies offer that?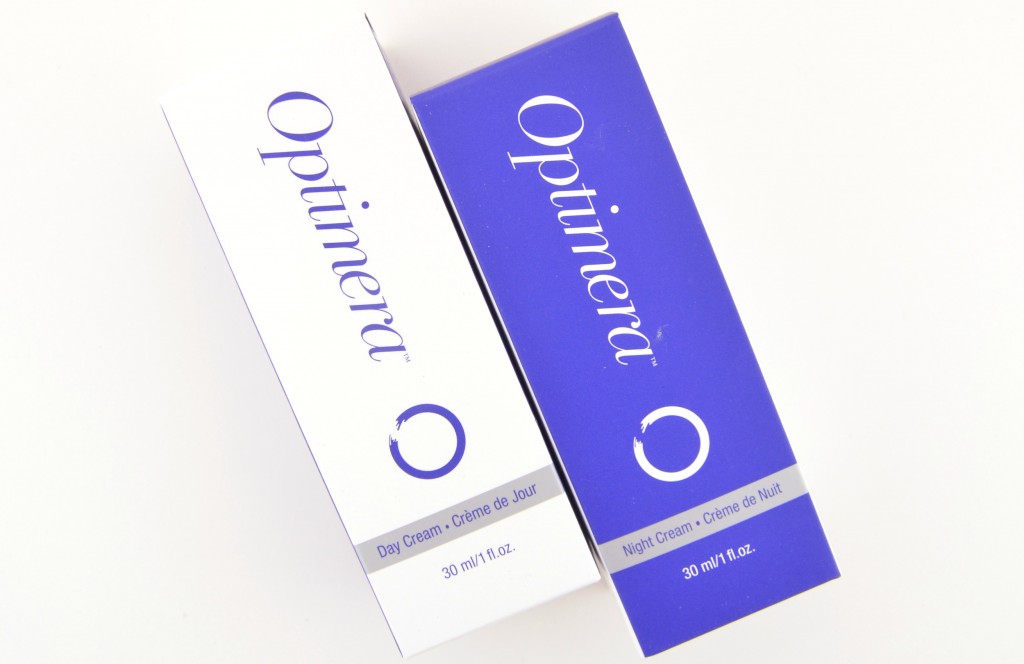 Optimera daytime and nighttime duo comes in a sleek, slender, curved bottle with a pump for easy application. These elegant and stylish bottles come in a pearly silver for the daytime and an electric blue for the night, no more guessing which bottle is which. Both creams are free of parabens, gluten, propylene glycol, sulfates, DEA, or synthetic colours and are suitable for even the most sensitive of skin. Optimera day cream is to be used in the morning, obviously, and Optimera night cream…. You got it… in the evening. When used both together, it provides full 24 hour experience that lets you put your best face forward each and every day.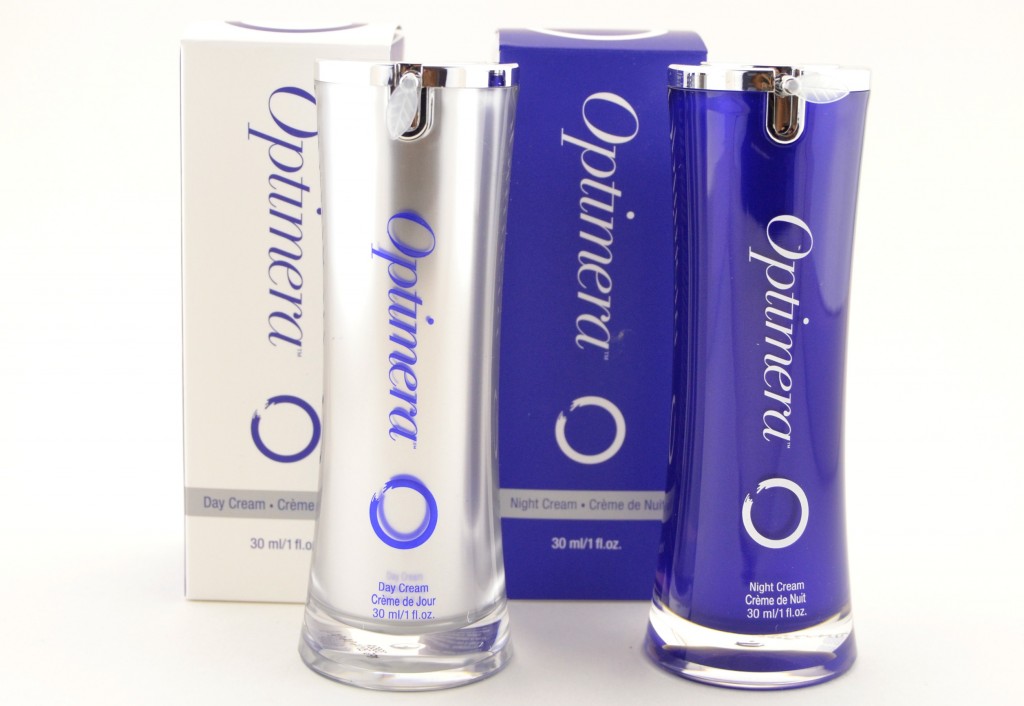 Optimera Day Cream has a super lightweight, white creamy texture that absorbs fairly quickly into the skin. It doesn't feel sticky or greasy, making it the perfect moisturizer to apply under makeup. It doesn't leave the skin looking or feeling oily, but does an excellent job at keeping the skin hydrated throughout the day. You'll need about 2 to 3 pumps to cover the entire face and neck and it's the first moisturizer that's truly unscented.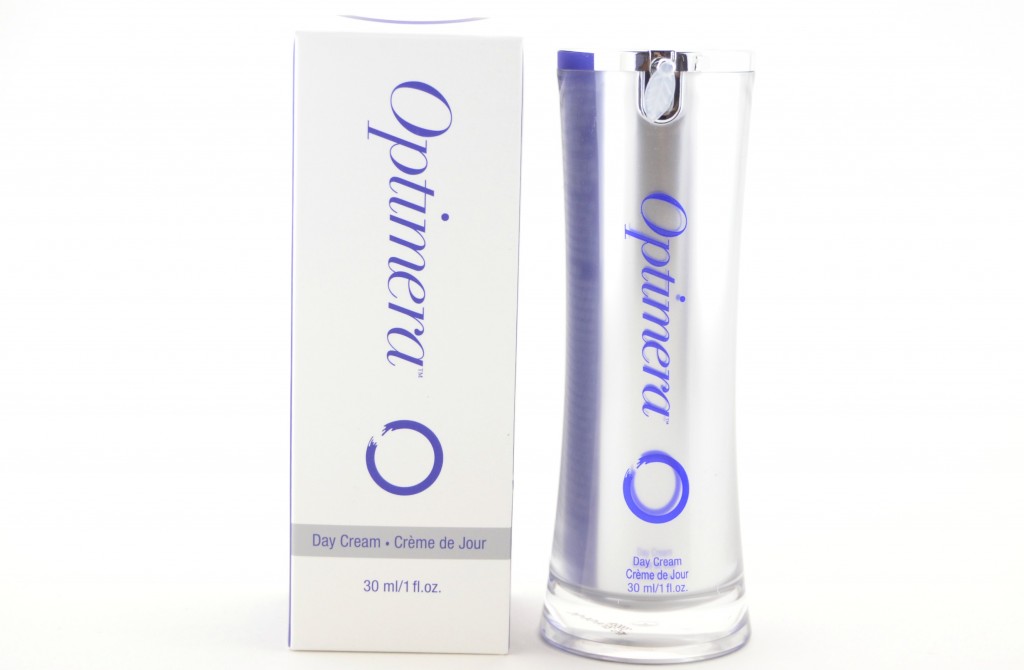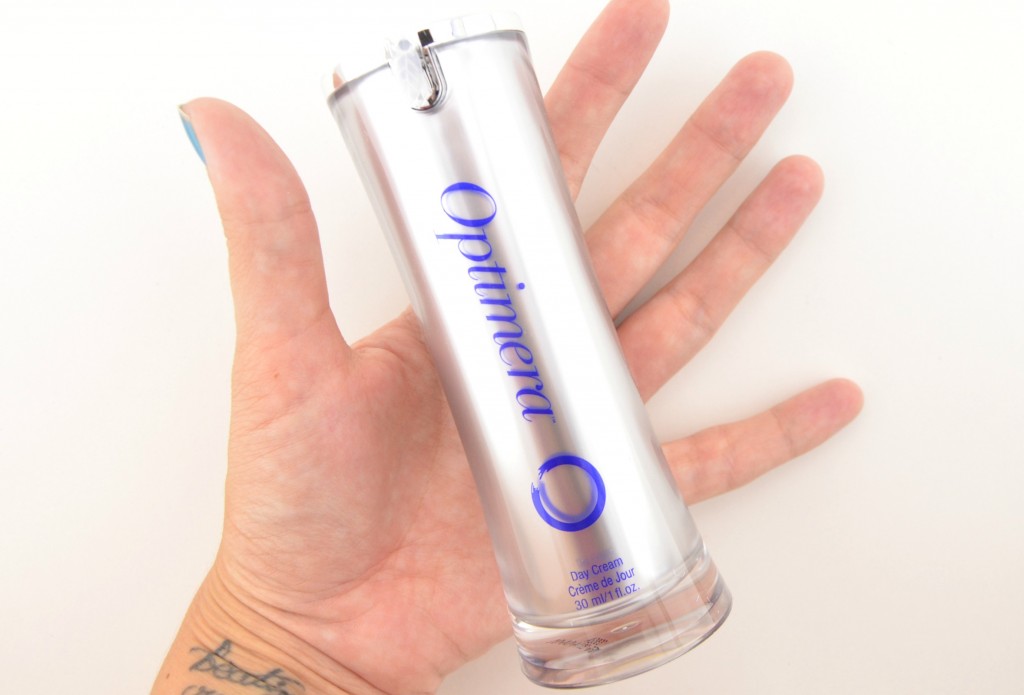 Optimera Night Cream is much like the day dream, but with a slightly richer and thicker beige texture to it. It applies beautifully and evenly, but takes about a minute for it to fully soak into the skin. It doesn't feel heavy or tight and provides 10 hours of solid moisture to the skin. It does have somewhat of a strong botanical scent to it, which slowly disappears within 20 minutes. It's much more concentrated than the day cream, so 1 to 2 pumps is usually enough to cover the entire face and neck.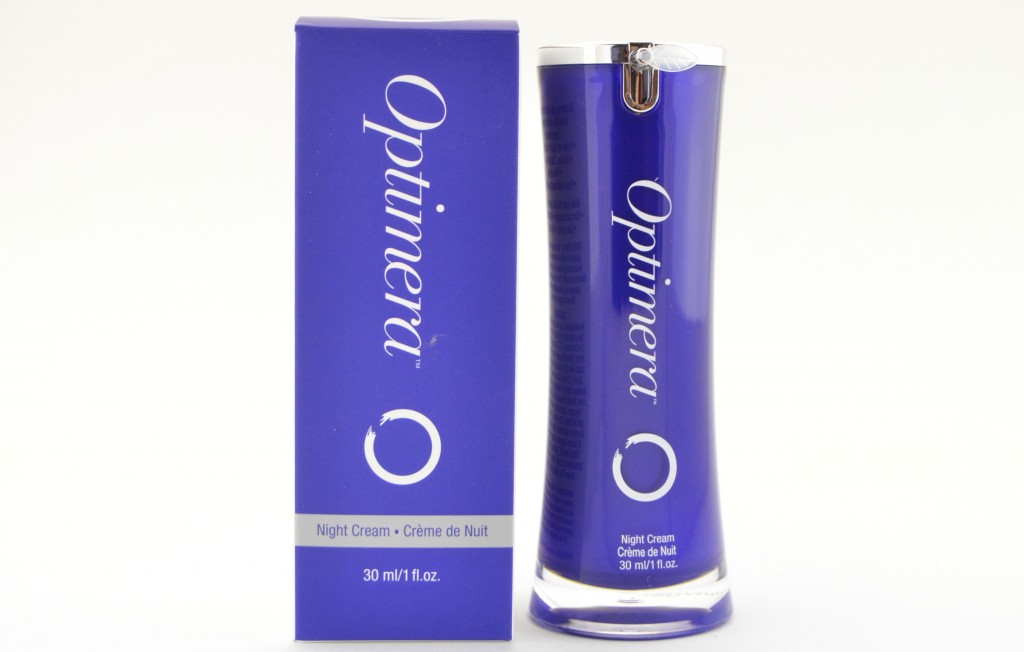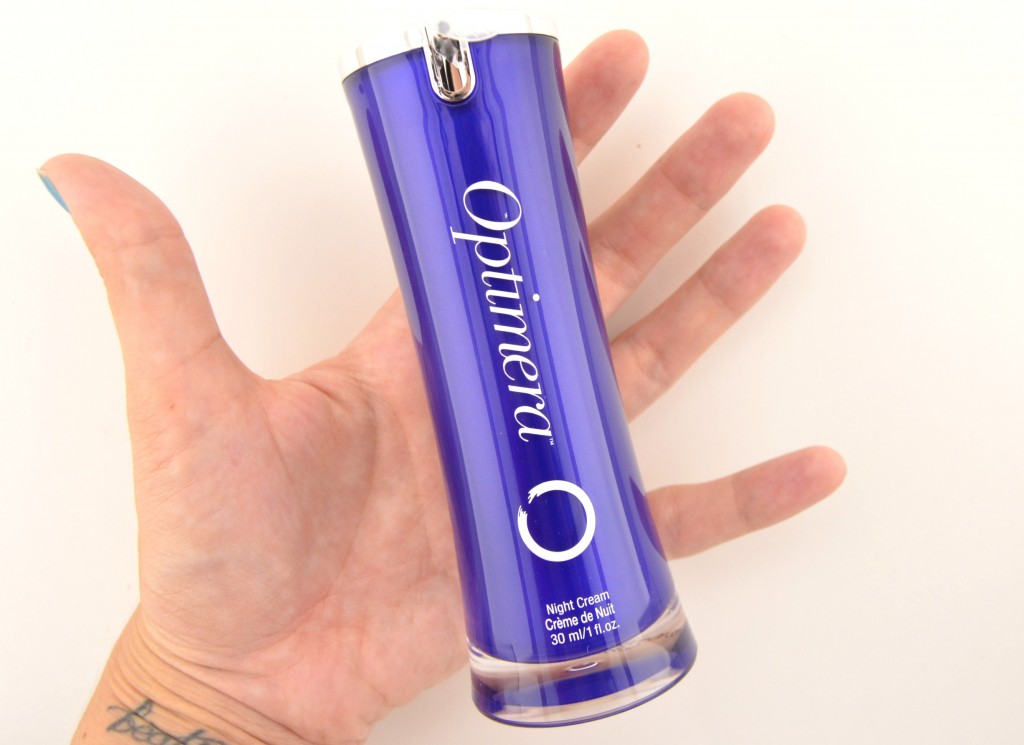 Optimera truly is a unique and innovated line that not only helps against pre-mature aging, but produces powerful and immediate results. I swear, we go into the bathroom and lose all sense of time, because we're so overwhelmed by all the products. I love that you only need 2 Optimera products to achieve younger looking, healthier skin, not dozens. Although I've only been using it for a month, I've already seen firmness in my skin. It keeps my skin extremely hydrated throughout the day and while I sleep. As far as uneven skin tone and hyperpigmentation, it's hard to tell since I'm undergoing IPL treatments. I don't buy into the diminished pores, once you have enlarged pores, there's nothing you can do about them. You can, however, use pore fillers or primers to help visibly reduce the appearance of them, but besides that, you just have to deal with them. My skin does feel and look a lot smoother and healthier and the fine lines around my eyes have smoothed out a little. I really do enjoy it for the moisturization and hydration it gives my dry skin, without looking oily.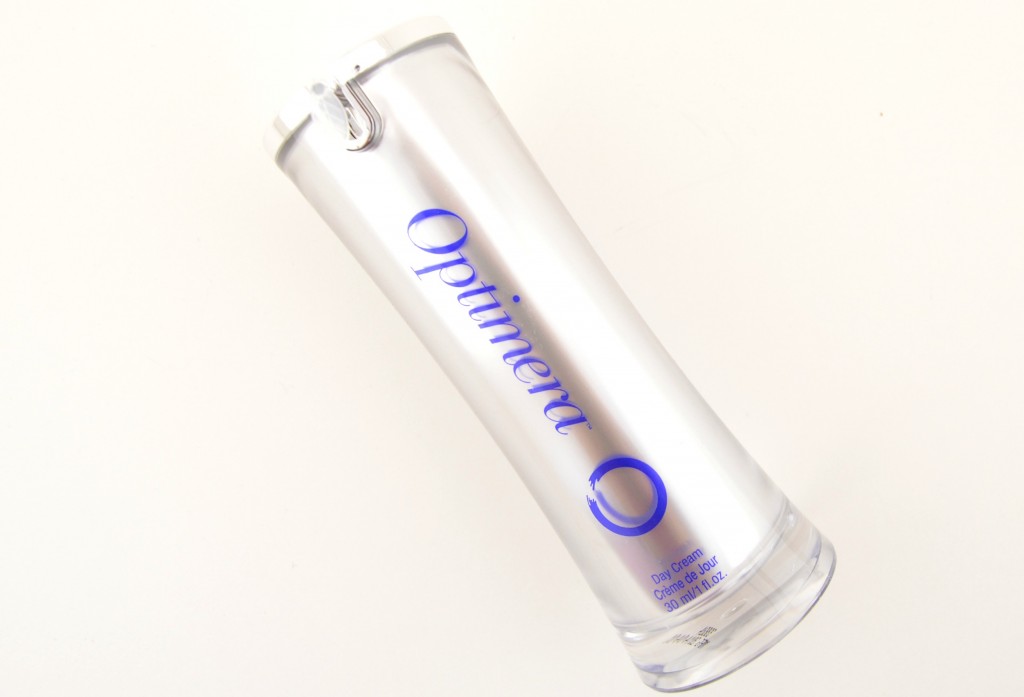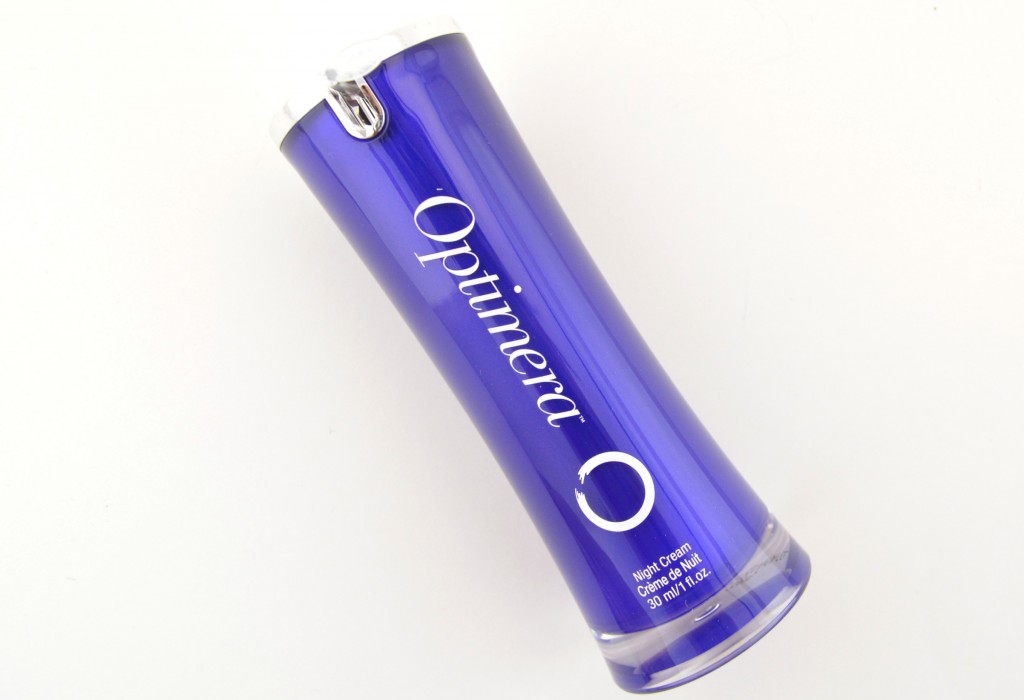 Optimera is now available for those living in BC and Ontario for $188 for both the Day and Night Cream or just the Night Cream on its own for $125. I know it may seem a little expensive, but for those concerned about several skin care issues, there's no need to buy several products to target each problem area. We all feel better when we look better, so it might be worth the investment.
If you enjoyed this Optimera Skincare Review, you might also like Dior Capture Totale Dreamskin and Vichy Liftactiv Serum 10