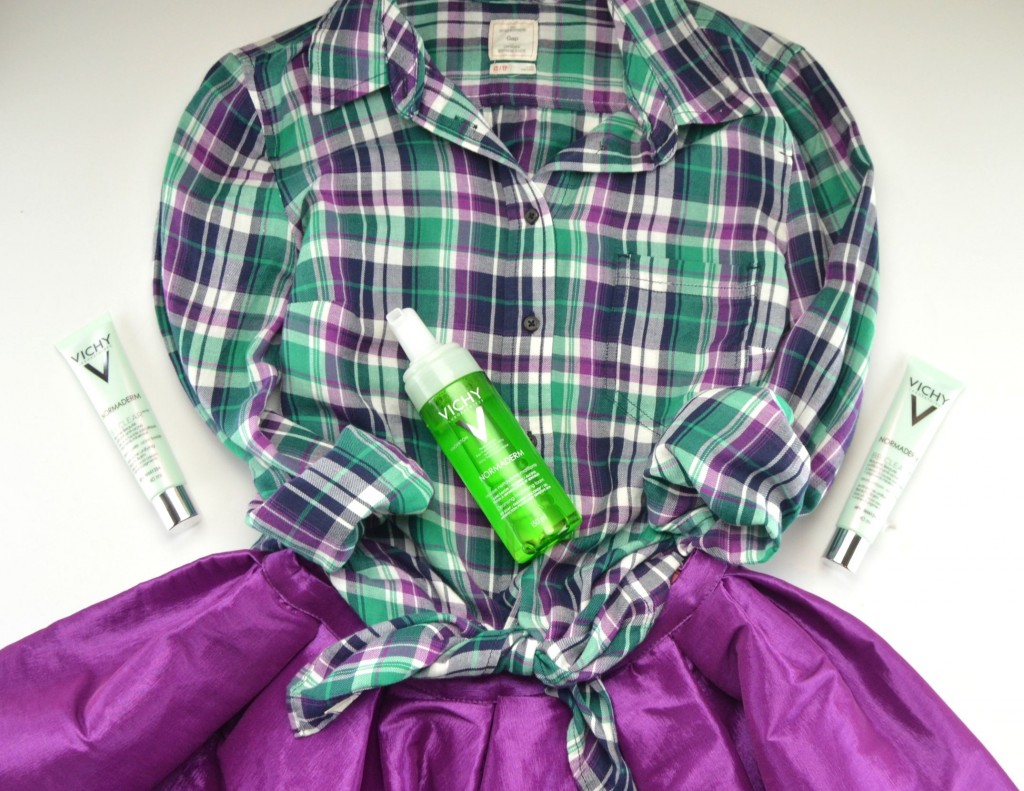 New BB Cream and Foaming Mousse
I always associate September with the beginning of a new year, although I'm not going back to school, I still have that mindset of a fresh new start and wanting to try new things. Vichy's Normaderm lineup is also giving us a clean slate and a refreshing and clear start to the new season with two new shades of the Normaderm BB Clear along with a Normaderm Foaming Mousse to not only cleanse the skin, but keep it mattified the entire day.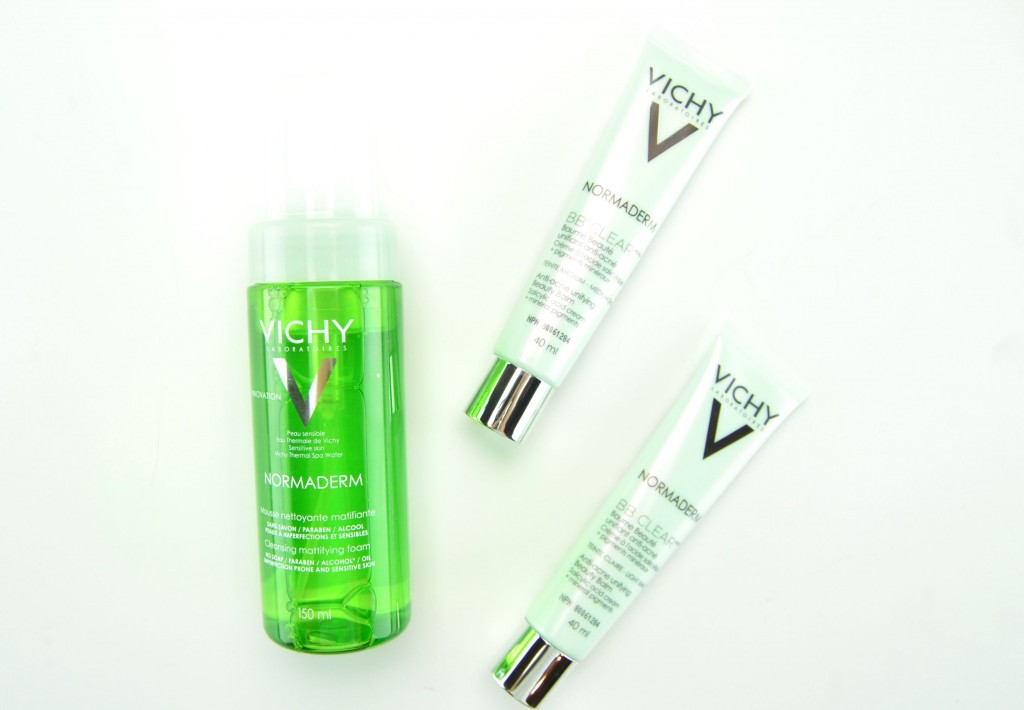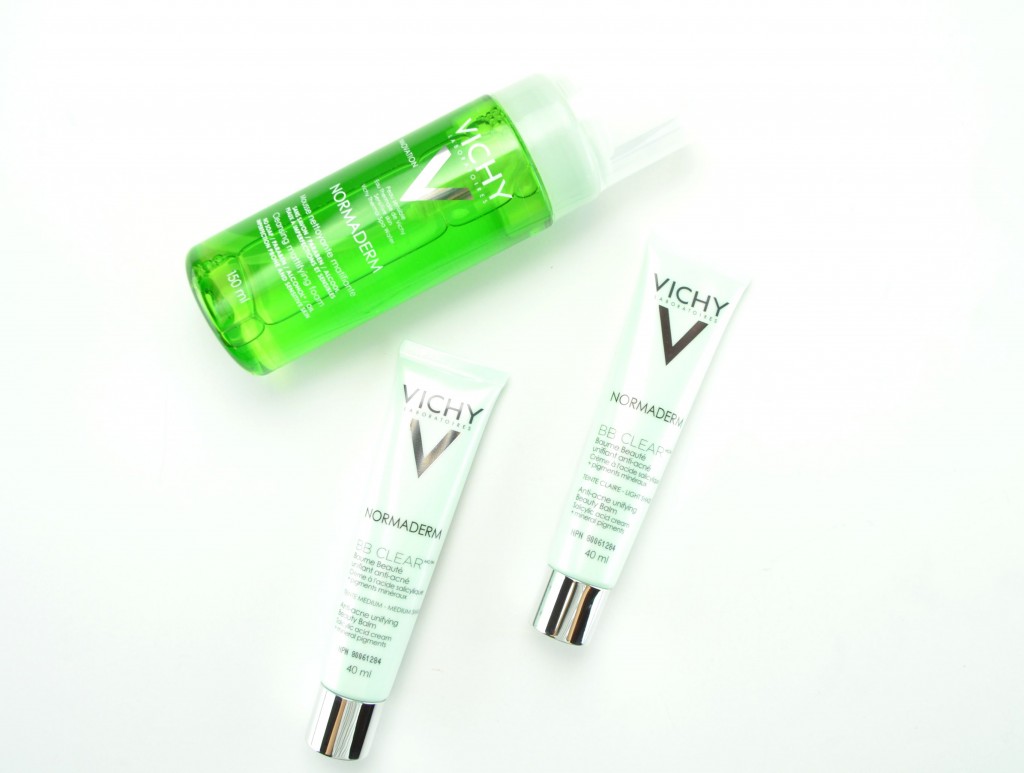 The new Vichy Normaderm Foaming Mousse is the perfect cleanser for oil and sensitive skin as it contains salicylic acid to help exfoliate and eliminate impurities, including makeup, excess sebum, dirt and oil. It provides a long-lasting matte finish that deeply cleanses the skin. It's unique and innovated liquid to mousse texture transforms from water to a refreshing foam with only the smallest amount of water. I haven't really had the chance to play around with this cleanser, as my skin type is far from oily or sensitive, although its alcohol and oil free, I tend to look for a rich and creamy cleanser to help moisturize my extremely dehydrated skin. It retails for $19.95 for 150ml.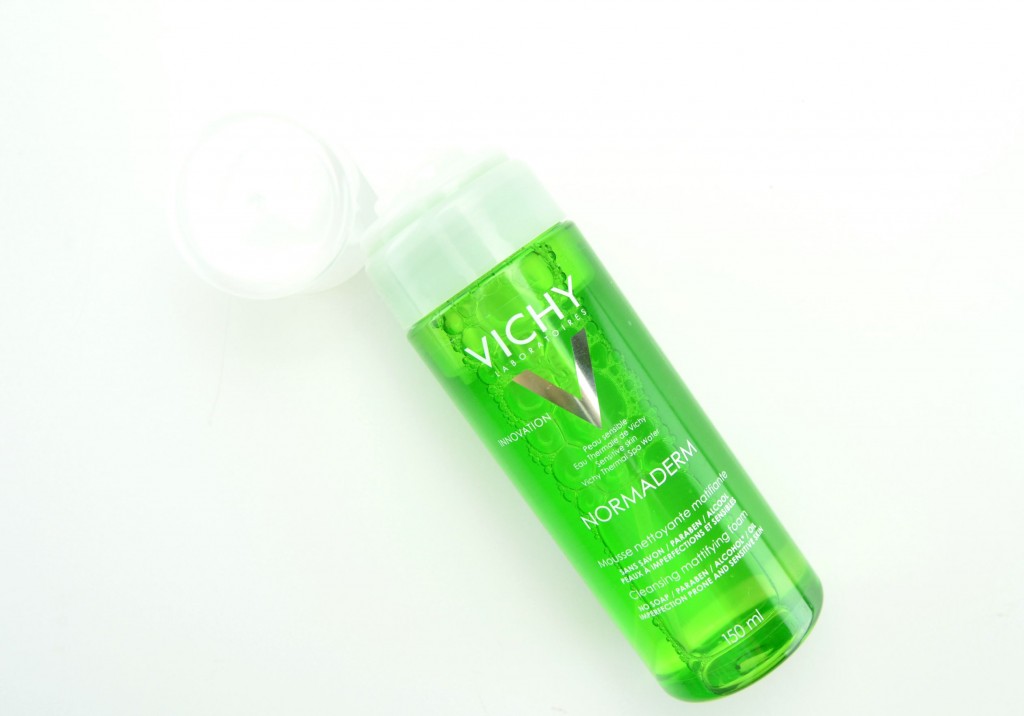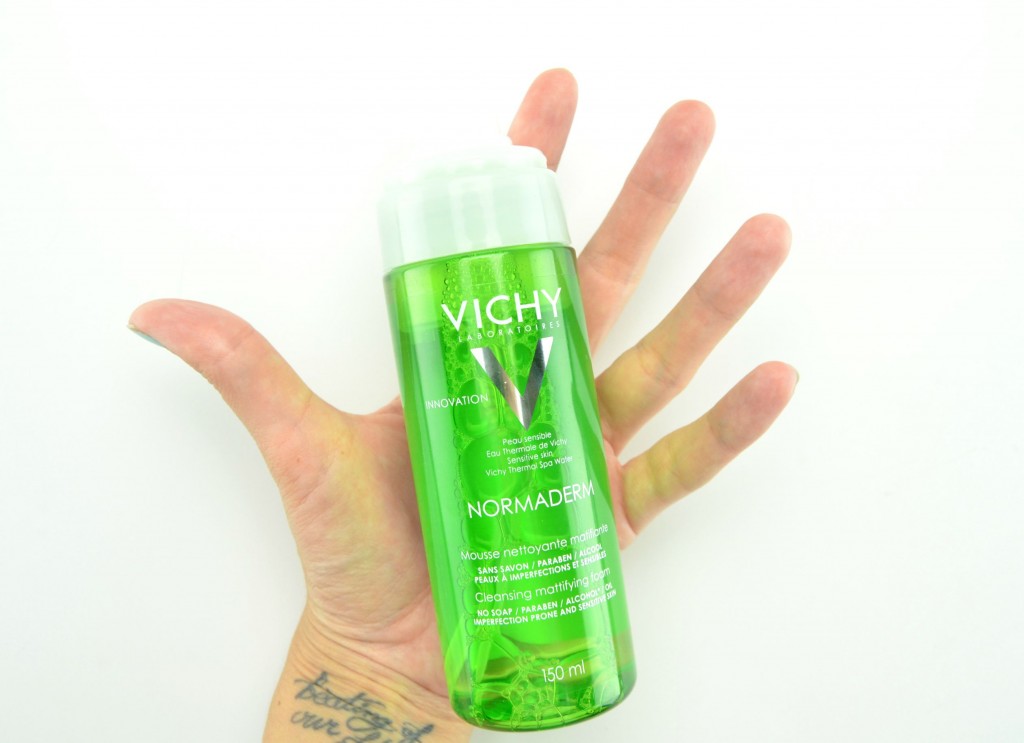 Vichy Normaderm BB Clear is an anti-acne unifying beauty balm that's formulated with salicylic acid that not only helps to conceal imperfections, it actually allows the skin to breathe while treating acne one day at a time. Its unique mineral pigment formula was created specifically for acne-prone skin and its lightweight, incredibly creamy texture instantly melts into the skin upon application. It helps to even out skin tone and conceal blemishes while providing an extremely natural finish. It also helps to neutralize shine by absorbing excess oil or an instant and long-lasting matte finish. The more you use it, the softer, smoother and more flawless your skin will become. It helps to reduce the number of breakouts by 23% as it decongests pores, removes dead skin cells and slows down sebum production, while stimulating cellular renewal. It applies evenly and easily with just the use of your finger tips and blends out smoothly once spread onto the skin. It lasts throughout the day without fading, oxidizing or feeling dry or patchy. It also helps to keep skin moisturized, without looking greasy.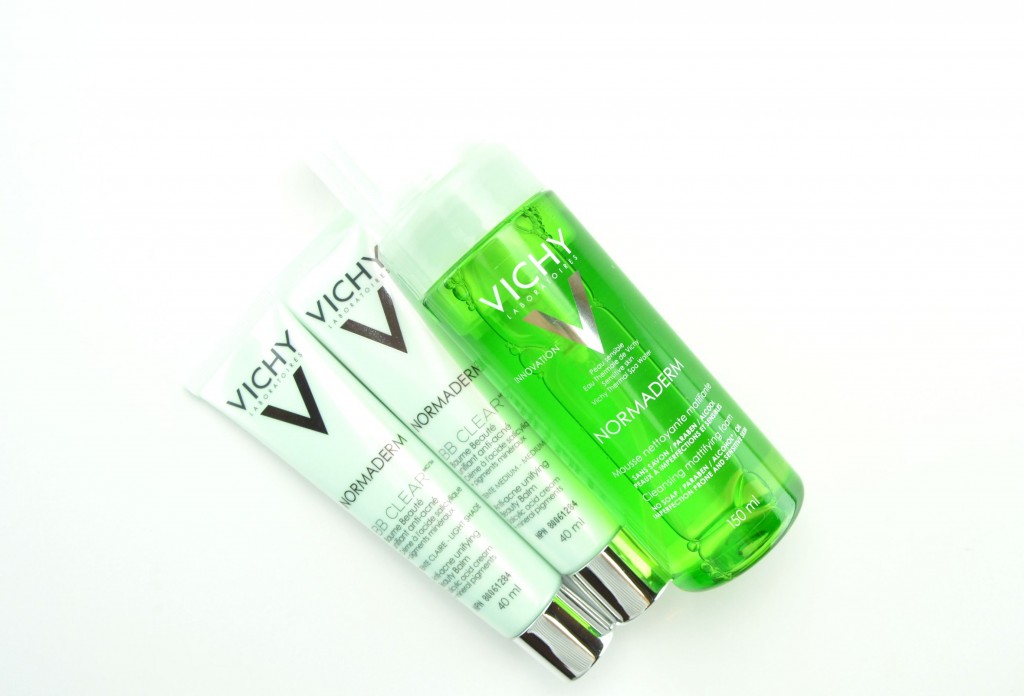 Vichy Normaderm BB Clear is unlike any other BB cream I've tried in the past. It simultaneously conceals all my imperfections while treating and controlling my breakouts and acne outburst. I've talked about it time and time again, ever since I hit my late 20's/early 30's, I started to have a constant breakout. Even though I don't suffer from oily skin, I still battle blemishes. I'm not alone though, 8 out of 10 adult women declare to have acne and are always looking for the latest product to help conceal and hide their imperfections. About 60% use foundation, but only half are actually satisfied with the results. This new BB cream actually covers all my breakouts without looking cakey or like I've just applied a thick mask of foundation. It's extremely natural looking. Again, although I don't suffer from oily skin, in fact, my skin is extremely dry, it does keep it shine free without looking patchy or dry, which also helps prolong the wear time. It provides my skin with a more even complexion with a slightly brighter, luminous, healthy glow, without looking oily. It's available in 2 universal shades, light and medium and retails for $19.85 for 40ml.