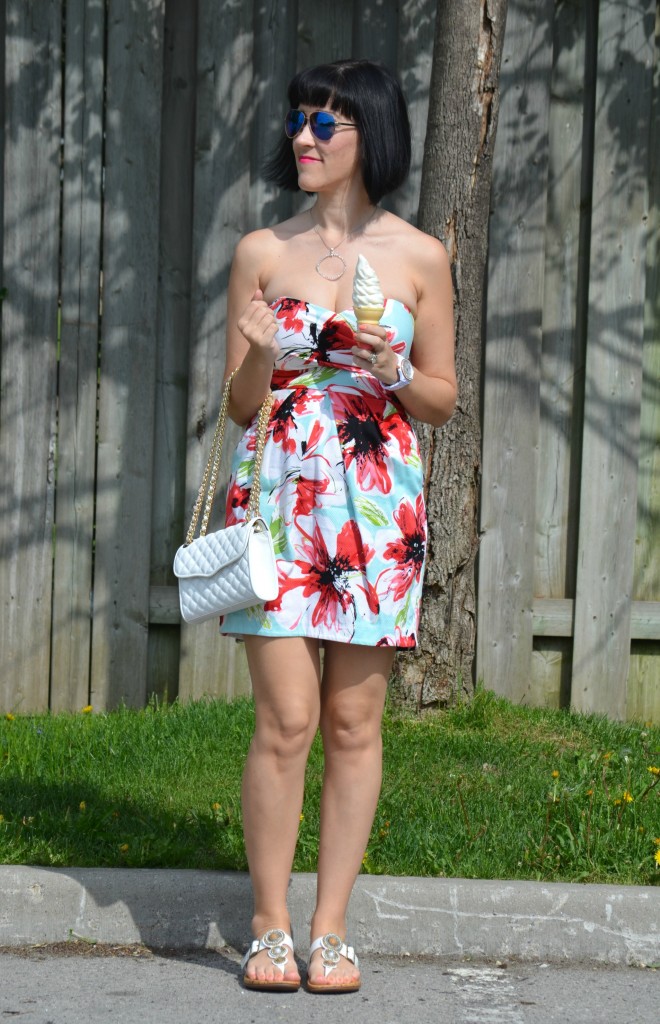 T-Strap Sandal
A fab new giveaway calls for a celebration, aka, my first ice cream of the season. It was melting quicker than I could eat it, boy do I love summer. With the warmer weather finally here, I was finally able to break out my super comfy, super chic, new Vionic sandals. As much as I love the look of a t-strap sandal, they never seem to fit properly. Every time I take a step, they slip right off my feet. These stunning Adelie Toe Post Sandals feature an adjustable strap to securely hold my foot in place, along with a lightweight, flexible midsole with absorbed shocks, to help reduce stress on the feet, ankles and knees, along with orthotic support for all day comfort. These are one pair of sandals that you'll be able to wear all day and night. It's also made with durable rubber outsoles with patterned tread to provide traction on any surface your feet take you this summer. It's embellished with natural stones with hammered metal medallions surrounding the stones. These instantly give a chic bohemian feel to any look.
What I Wore
Dress – Rickis
Sunglasses- c/o Wal-Mart
Necklace- c/o Runway Crush
Rebecca Minkoff Purse- c/o Shopbop
Sandals- c/o Vionic
Want to win your very own pair, enter my Vionic Sandal Giveaway below.