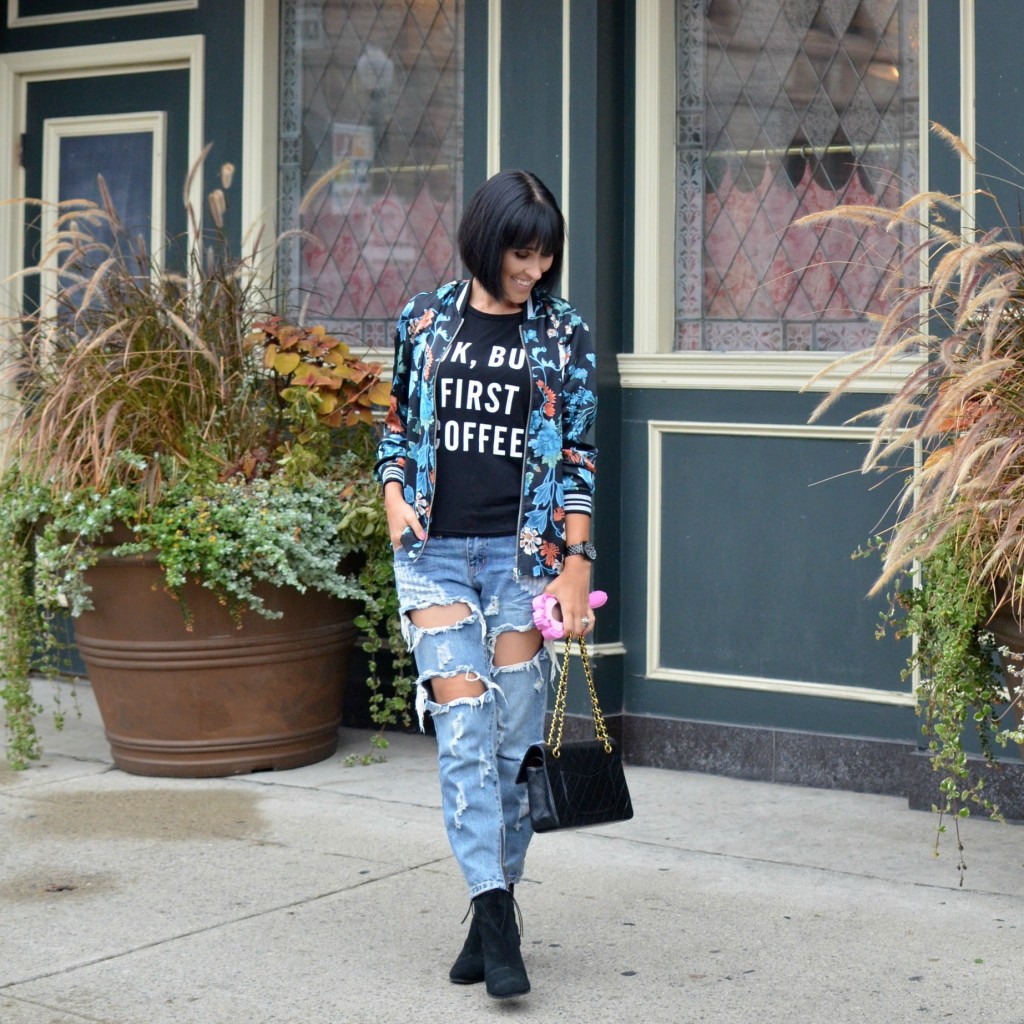 #OSWEats
If you follow me on any of my social media platforms, you may remember my 3 day road trip across Southwestern Ontario last month. Alongside 4 other amazing Canadian bloggers, we got to experience what our beautiful province has to offer. I think we often forget what's in our own backyard and when we think of vacations, we think overseas or somewhere tropical. I have to admit, when I take my holidays I often like to escape Ontario, but after this mini-vacation, I want to see what other fun adventures I can experience within Ontario.
Any good road trip starts with lunch and I felt right at home at Charles Dickens, which is located in the heart of Woodstock. It's all about good times, great friends and fine British menu with Canadian classics. This local pub offers a welcoming and relaxed environment that uses local ingredients in all their dishes. I went with a classic grilled cheese and poutine, made with Gunn's Hills cheese curds, and both were anything but ordinary. It was probably one of the best grilled cheese I've ever had, lightly toasted and paired with the most rich, creamy and decadent cheese.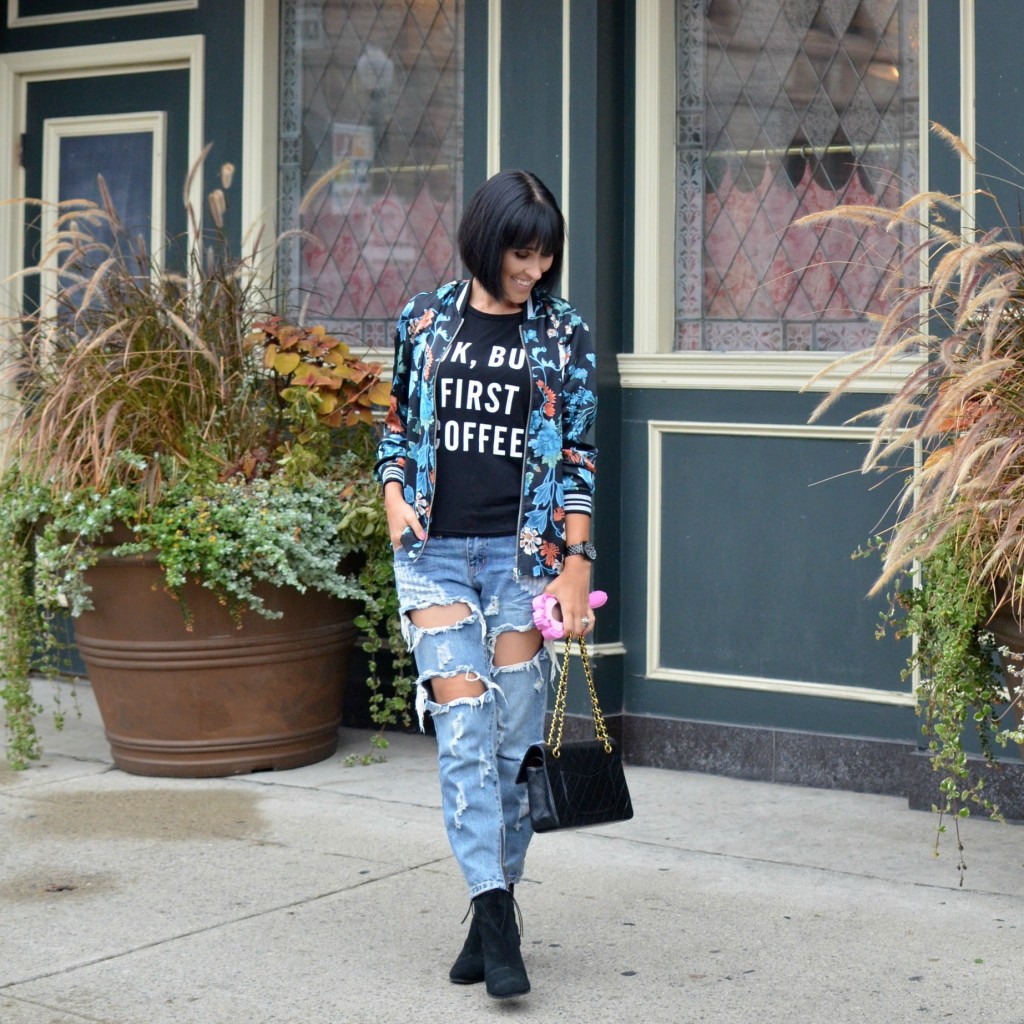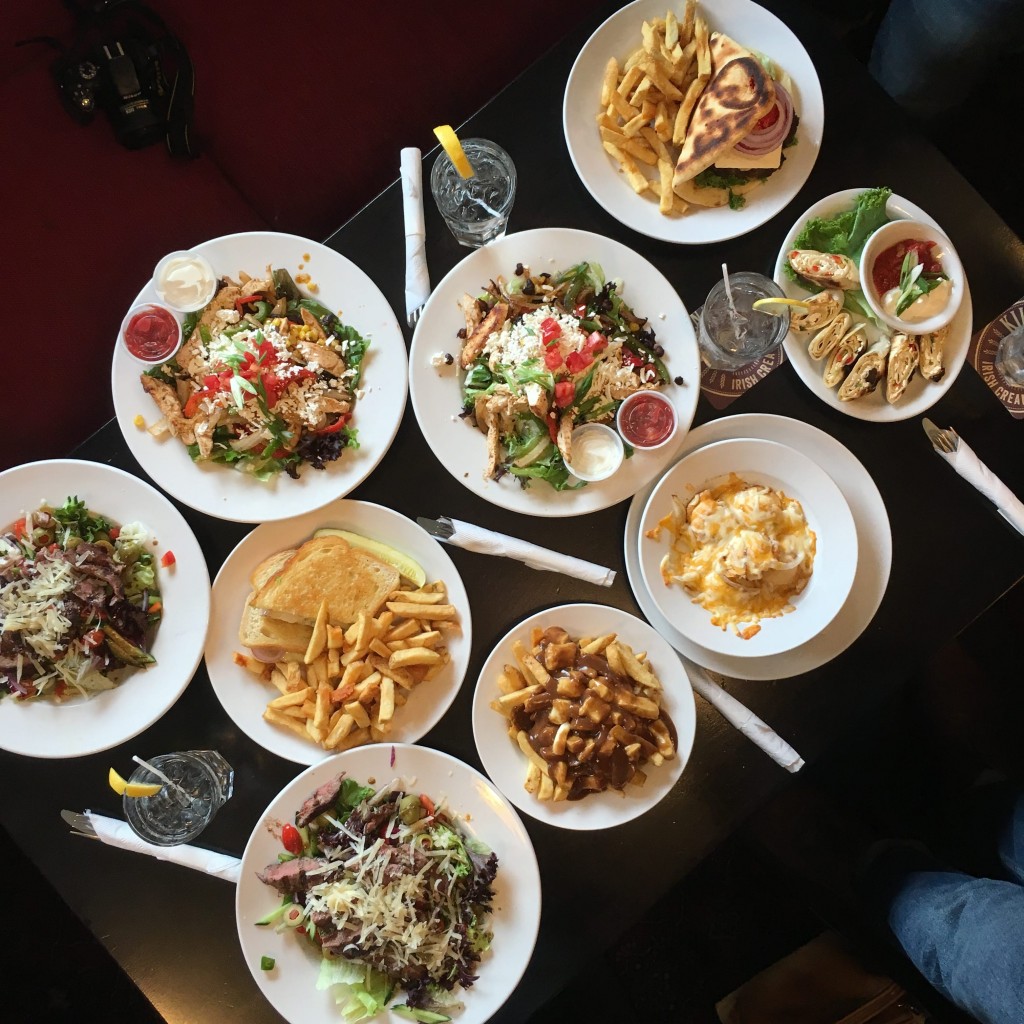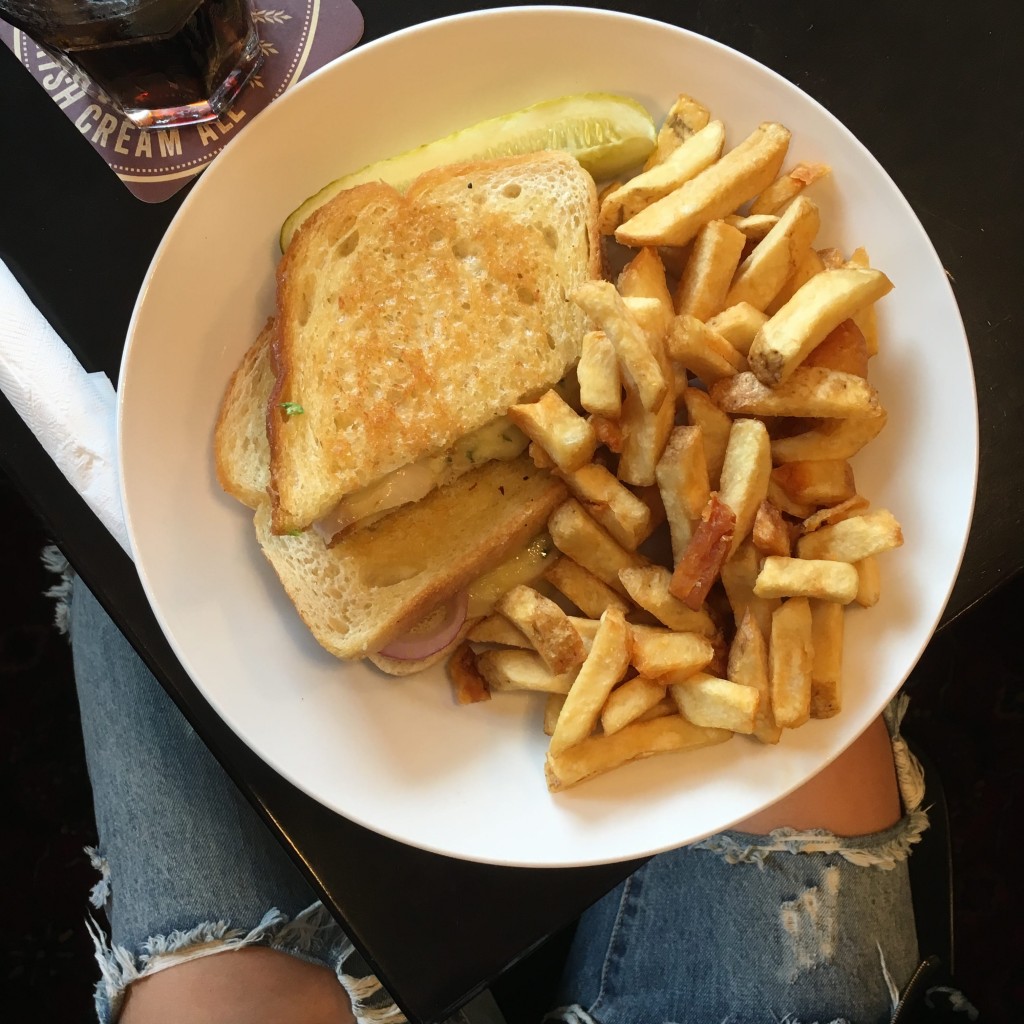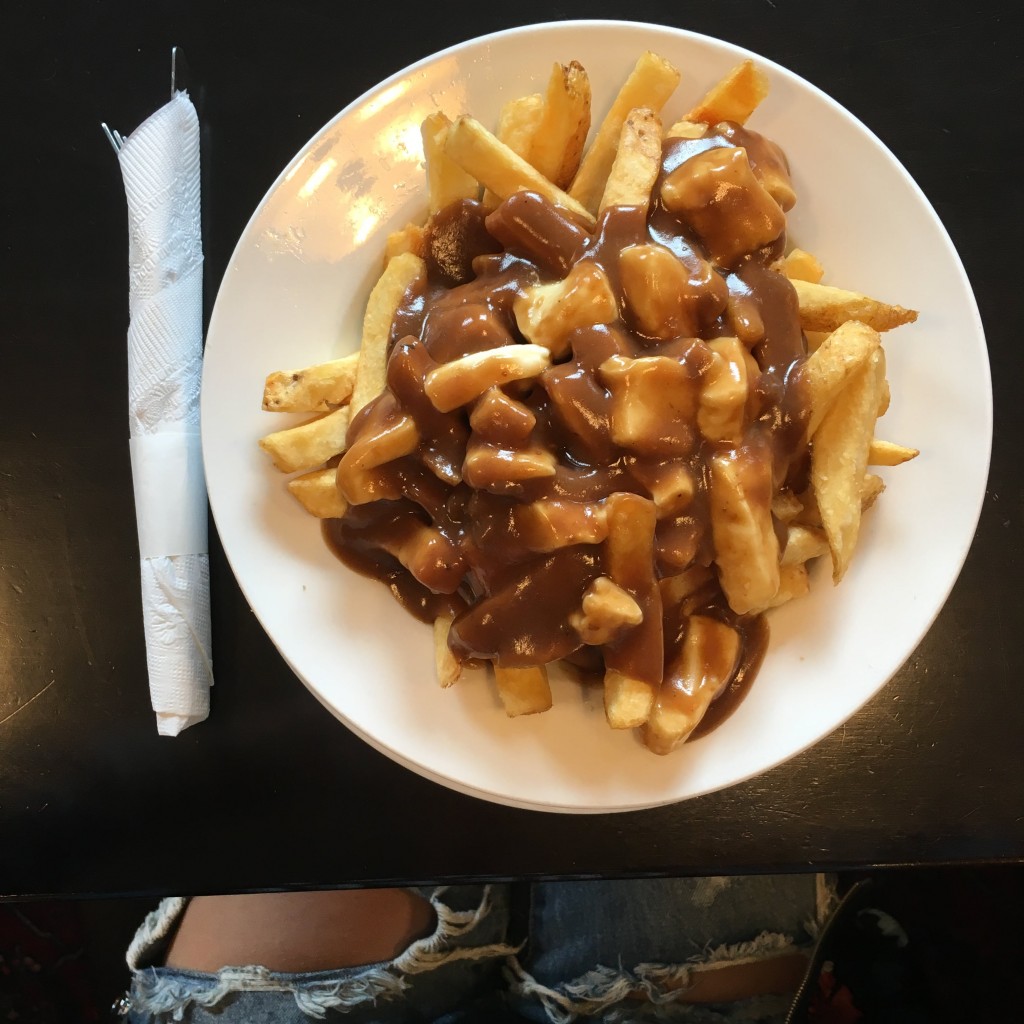 To help wash down that delicious meal we were off to the newly opened Upper Thames Brewing. It too is located in the heart of Woodstock and has only been opened for a few months. For someone who's not a beer connoisseur, the 5 founding partners have created a Timberbeast Ale that I quite enjoyed. It wasn't as strong or nearly as heavy as other ales I've tried in the past, making it a light and refreshing option. You're welcome to pop into their tap room and sample a number of beers produced in house, along with a few other local brands.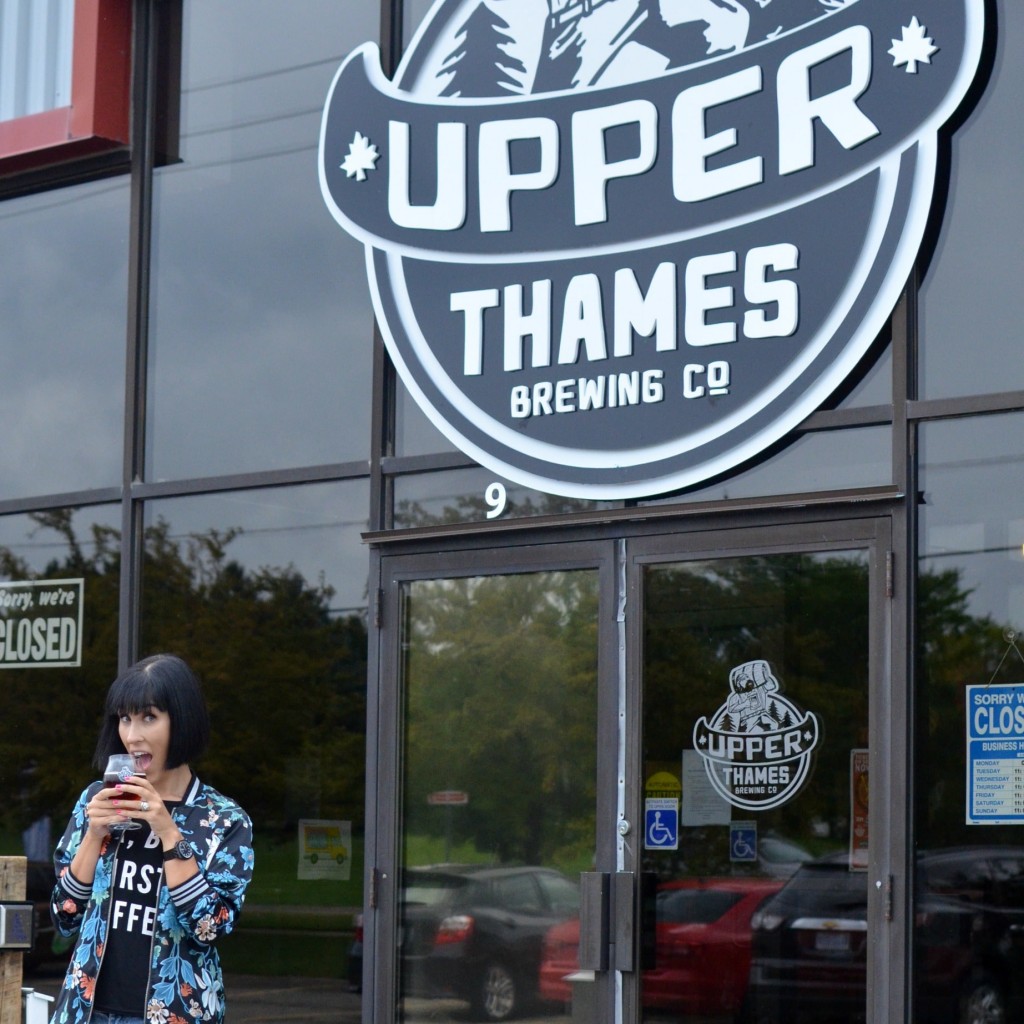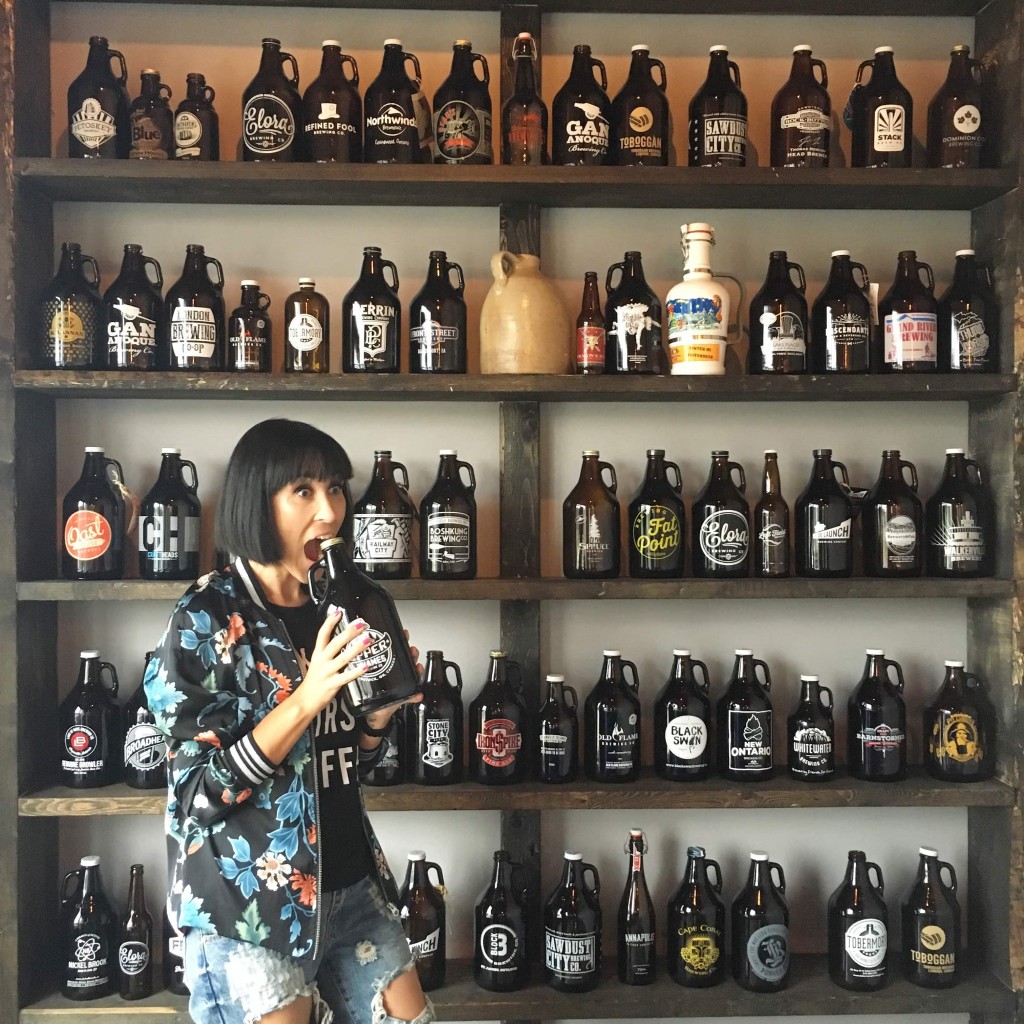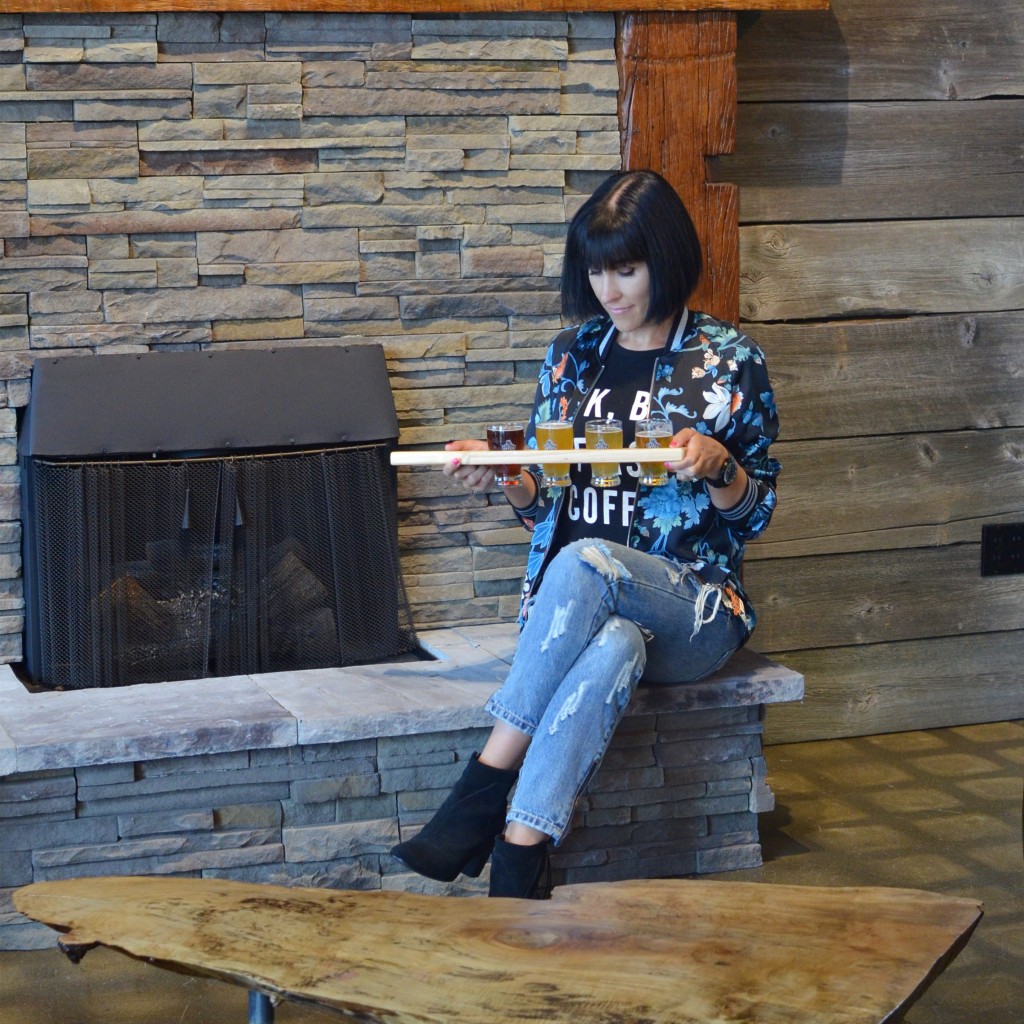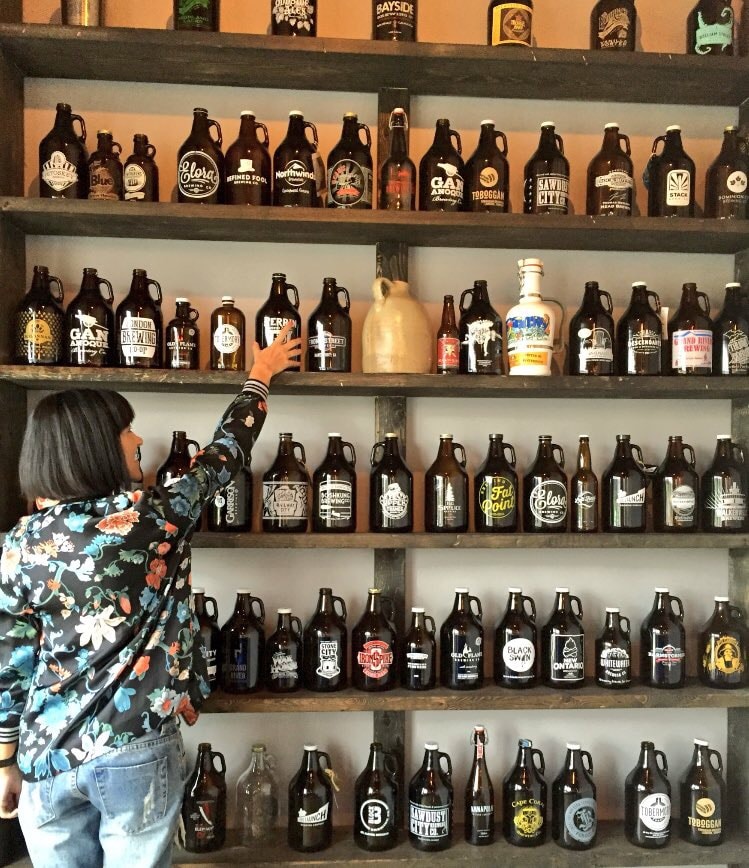 Age isn't important, unless you're a cheese. Did you know that Oxford Country features 98 cheese factories for a total of over 70 different varieties of cheese and daily products? I highly suggest checking out a few cheese factories on the Oxford County Cheese Trail, starting with Gunn's Hill Artisan Cheese. Although totally unique, you can taste the Swiss Alps influence in each bite. It's just minutes from downtown Woodstock and all the milk used to create the cheeses come straight from the family dairy farm just down the road. Although I enjoyed all the artisan cheeses that Shep, the owner, offered us, I fell in love with 5 Brothers, a hand crafted washed rind cow's milk cheese that combines traits from Gouda and another Swiss variety, along with Brigid's Brie, the most creamiest brie in the world (in my opinion).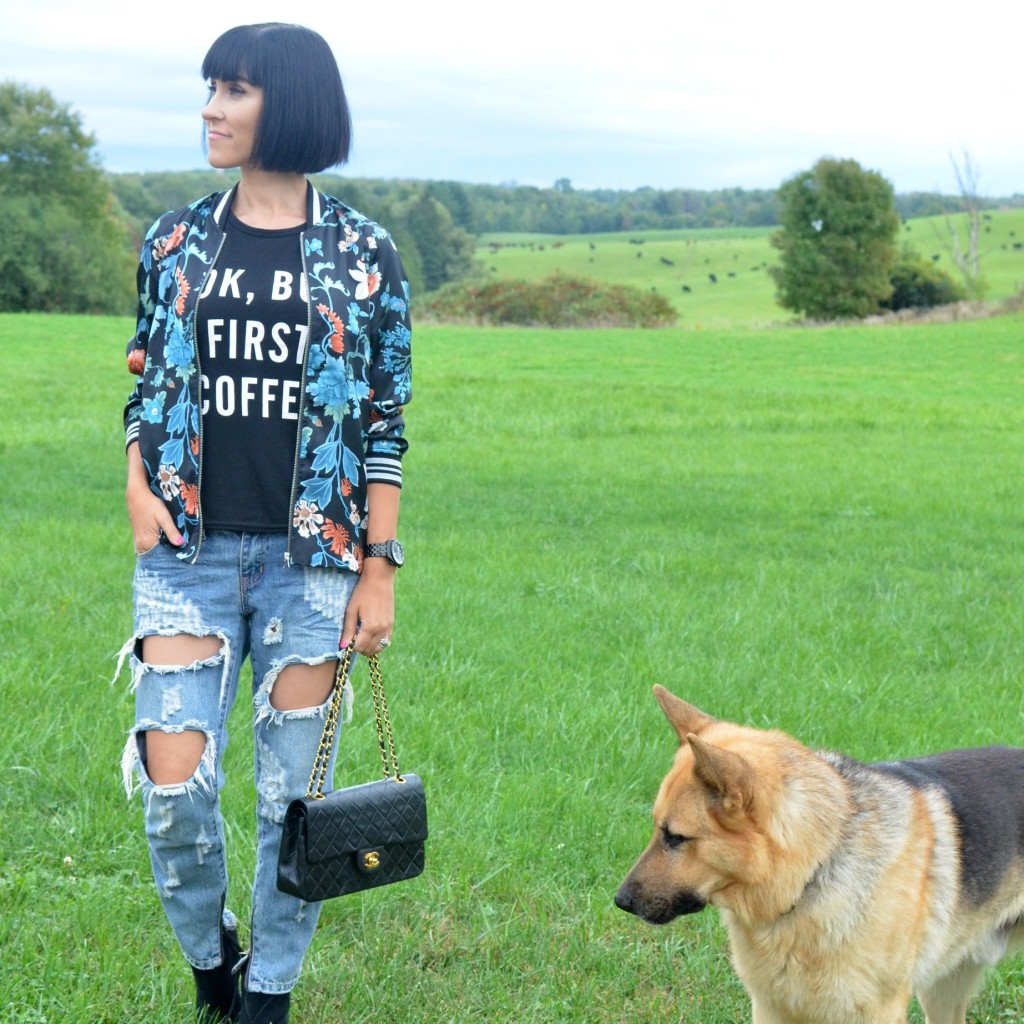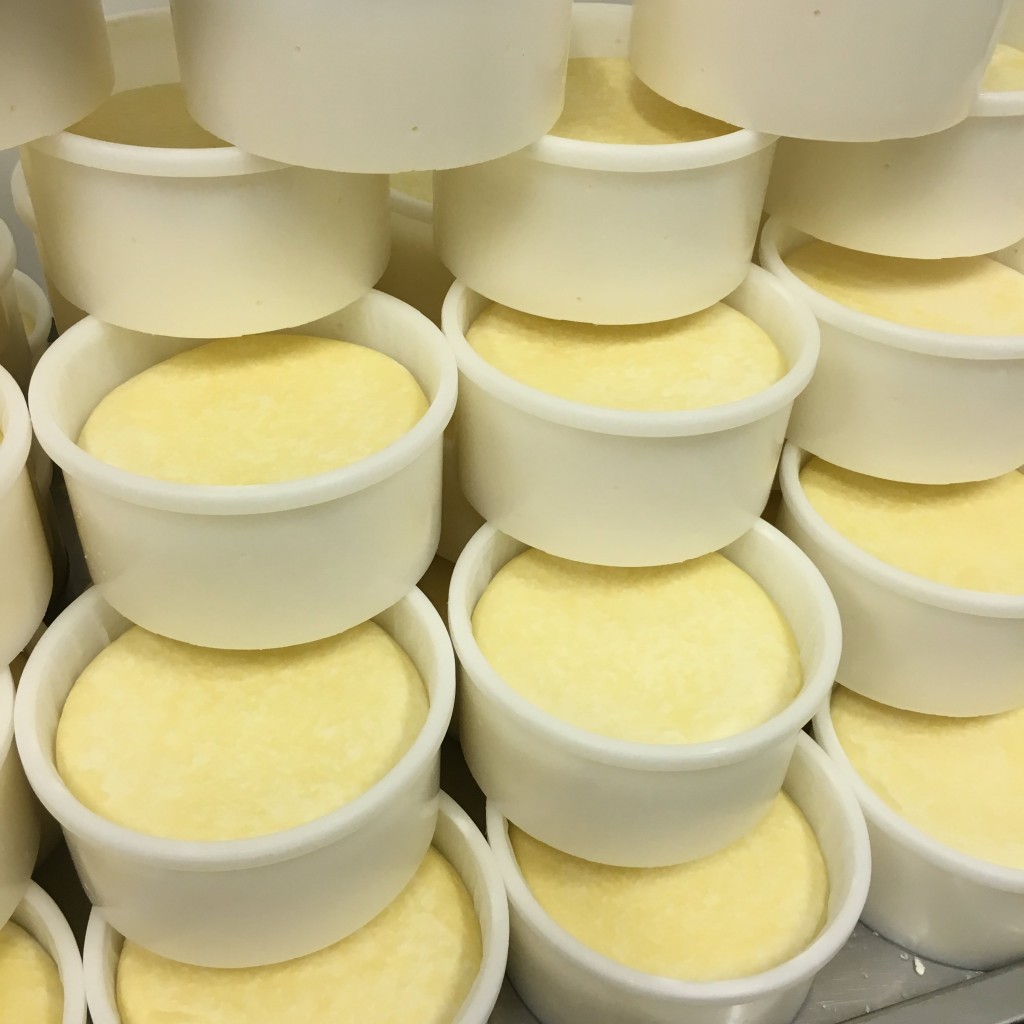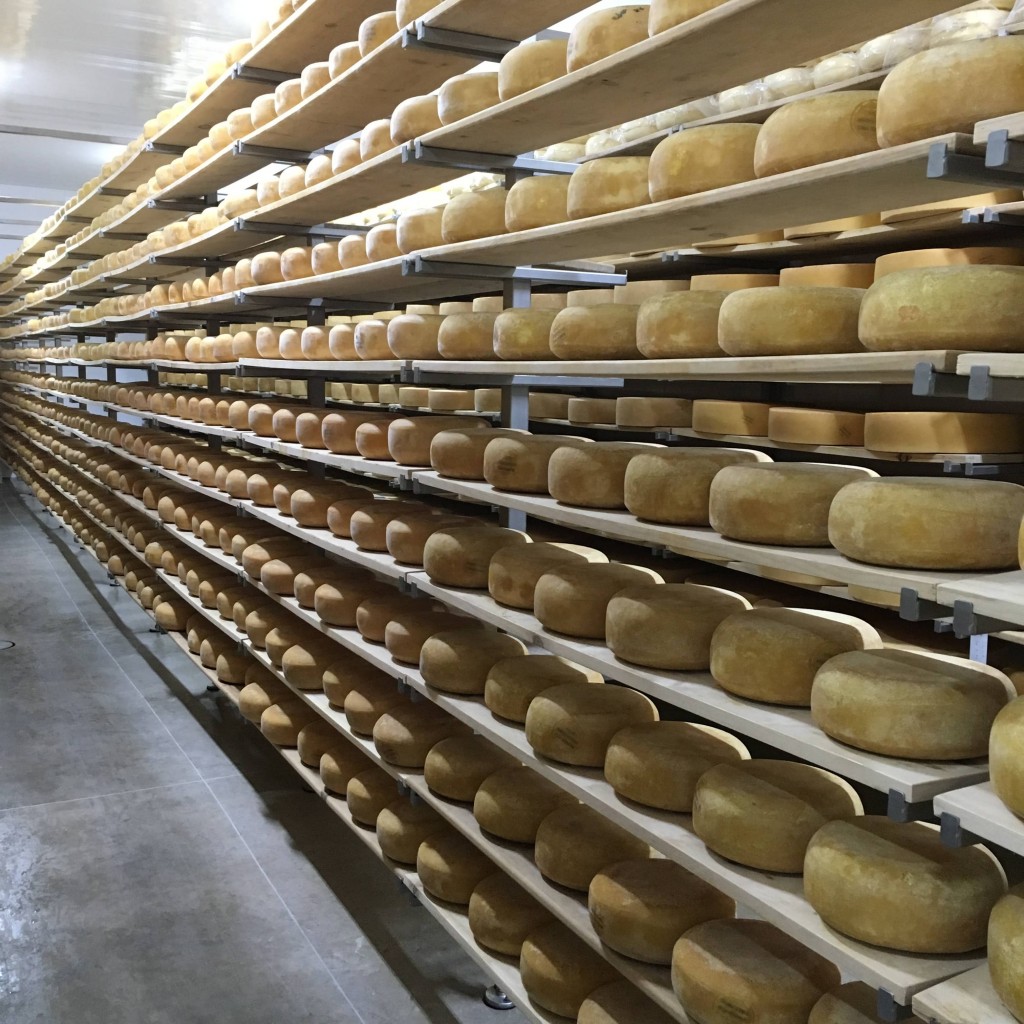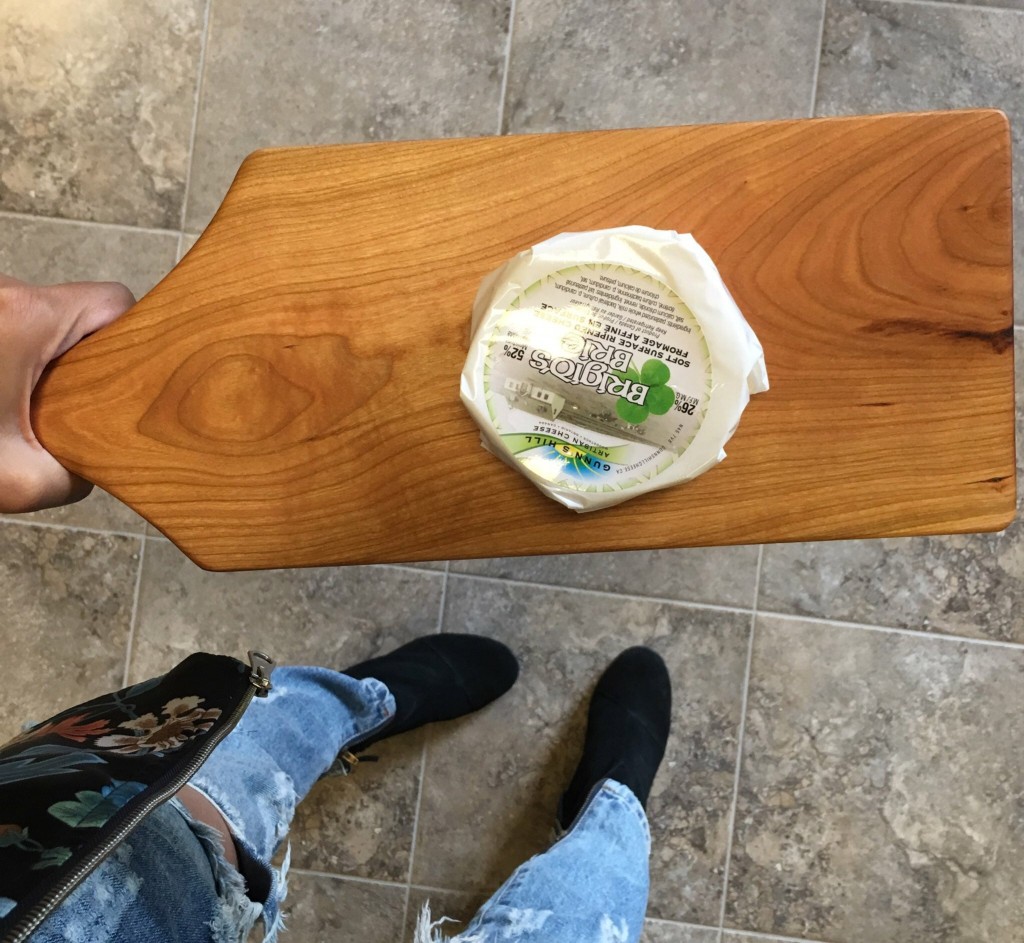 Just down the road in the beautiful town of Ingersoll, you'll find Louie's Pizza And Pasta, home of the Big Ass Panzerotti. Louie's isn't kidding when they say "big ass panzerotti", I ordered the baby size which was pretty much the size of my head. I wouldn't suggest coming here on a full stomach, cause the portions are anything but small. As you know, comfort food isn't offered in tiny portions, so Louie's servings are nothing but humungous helpings.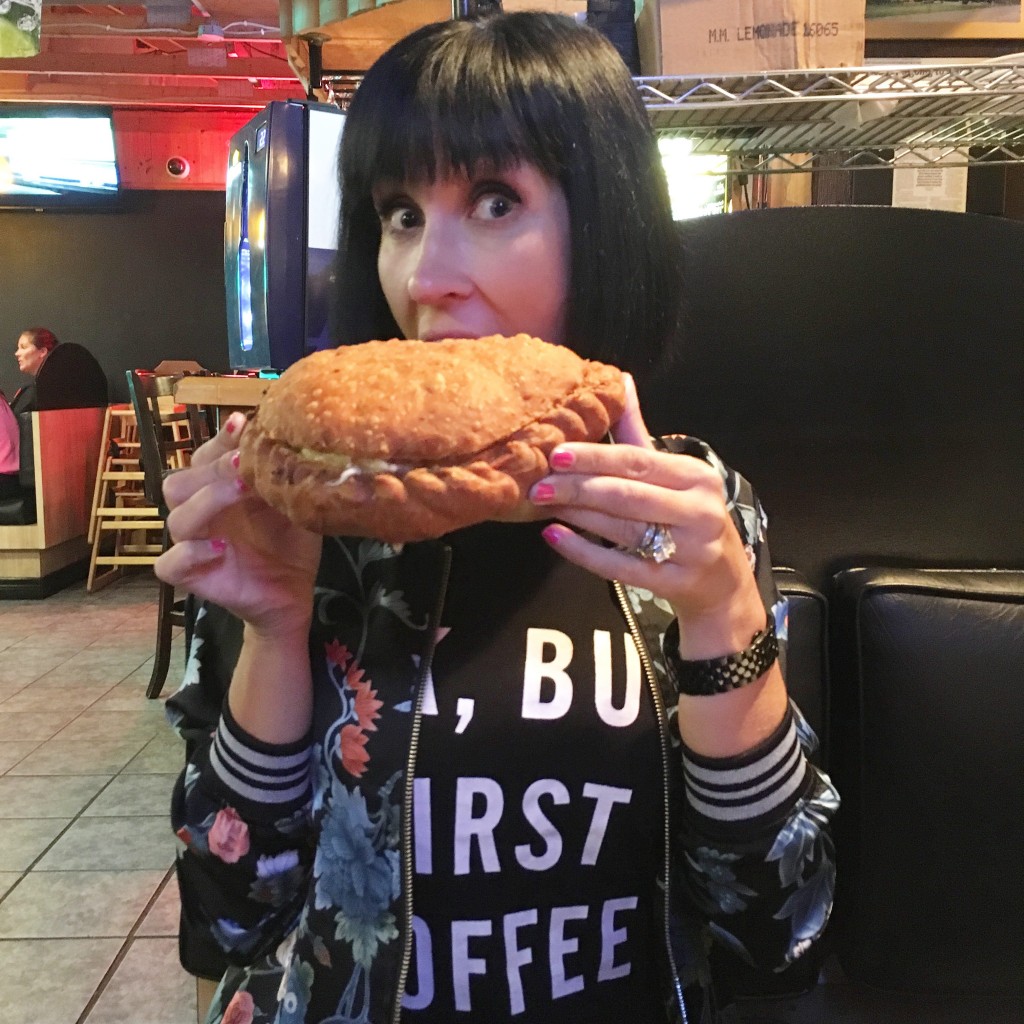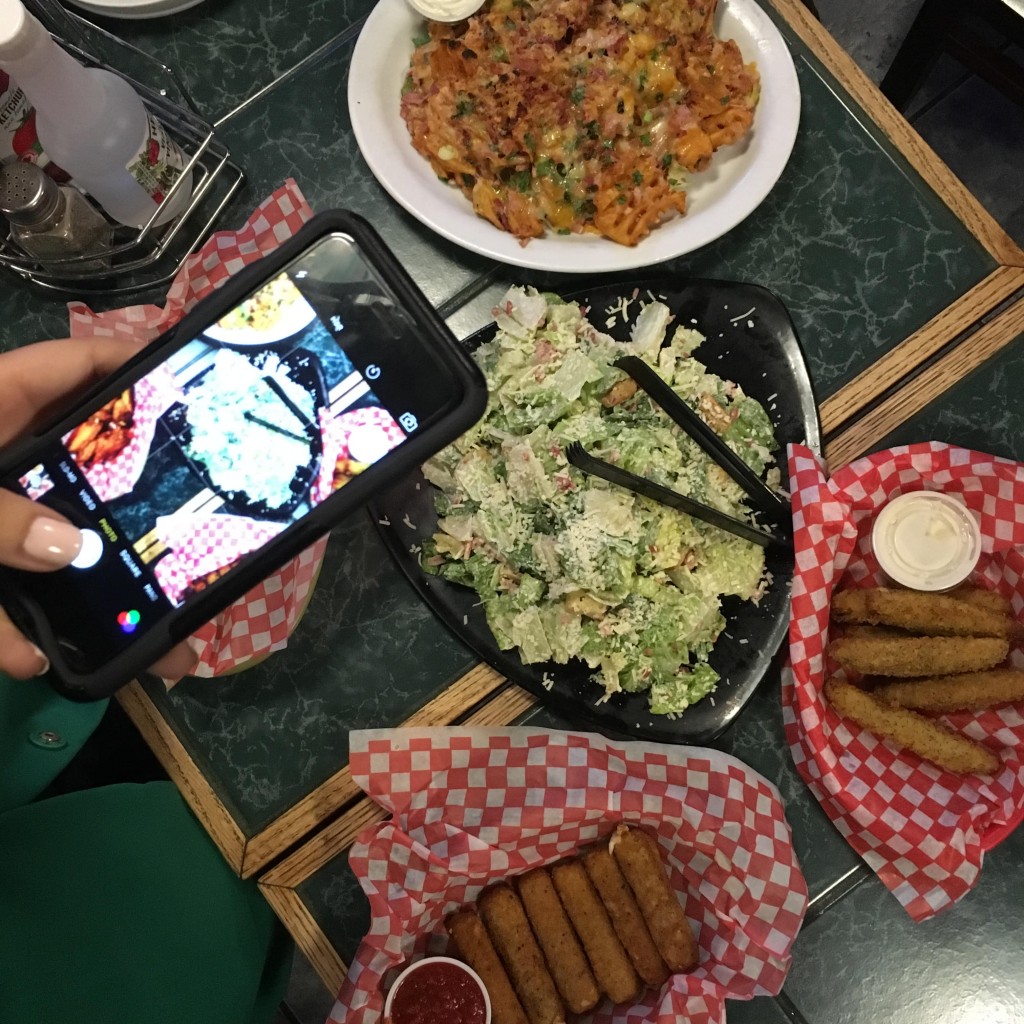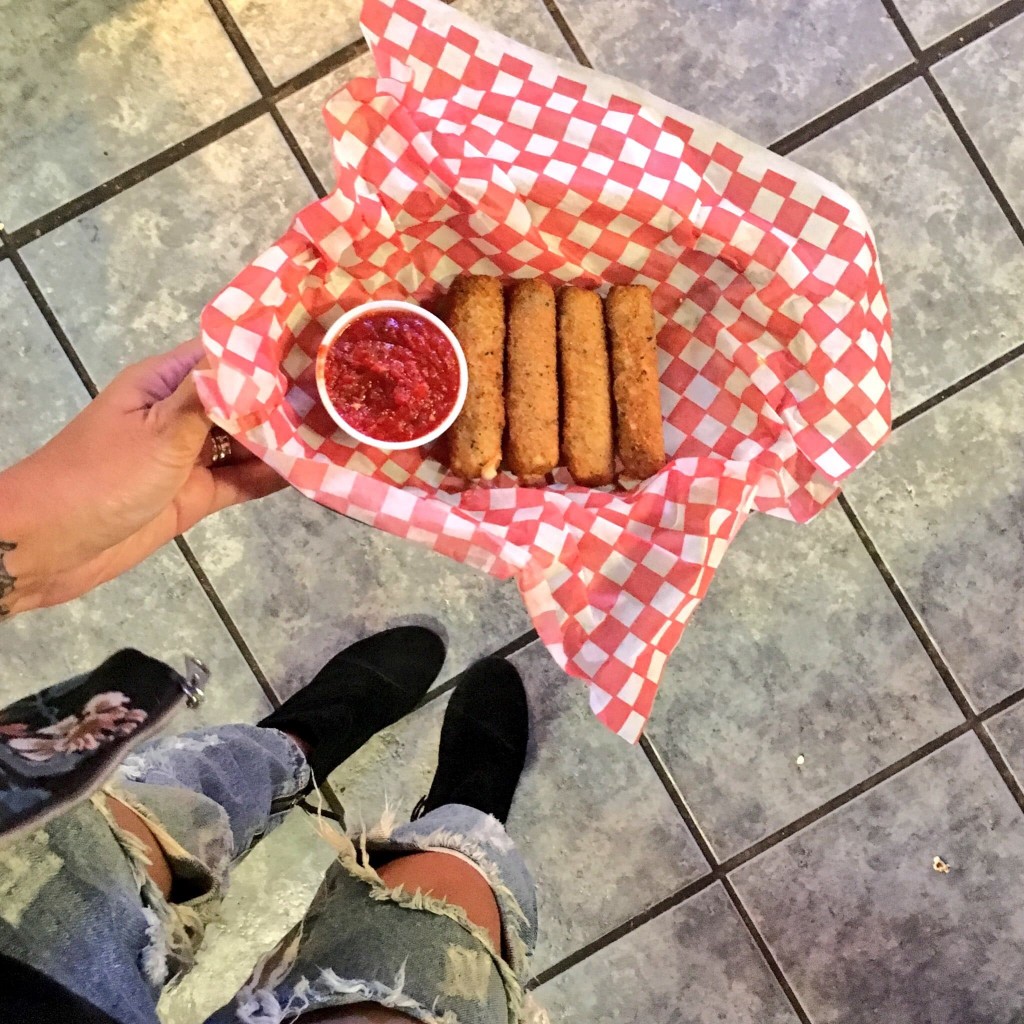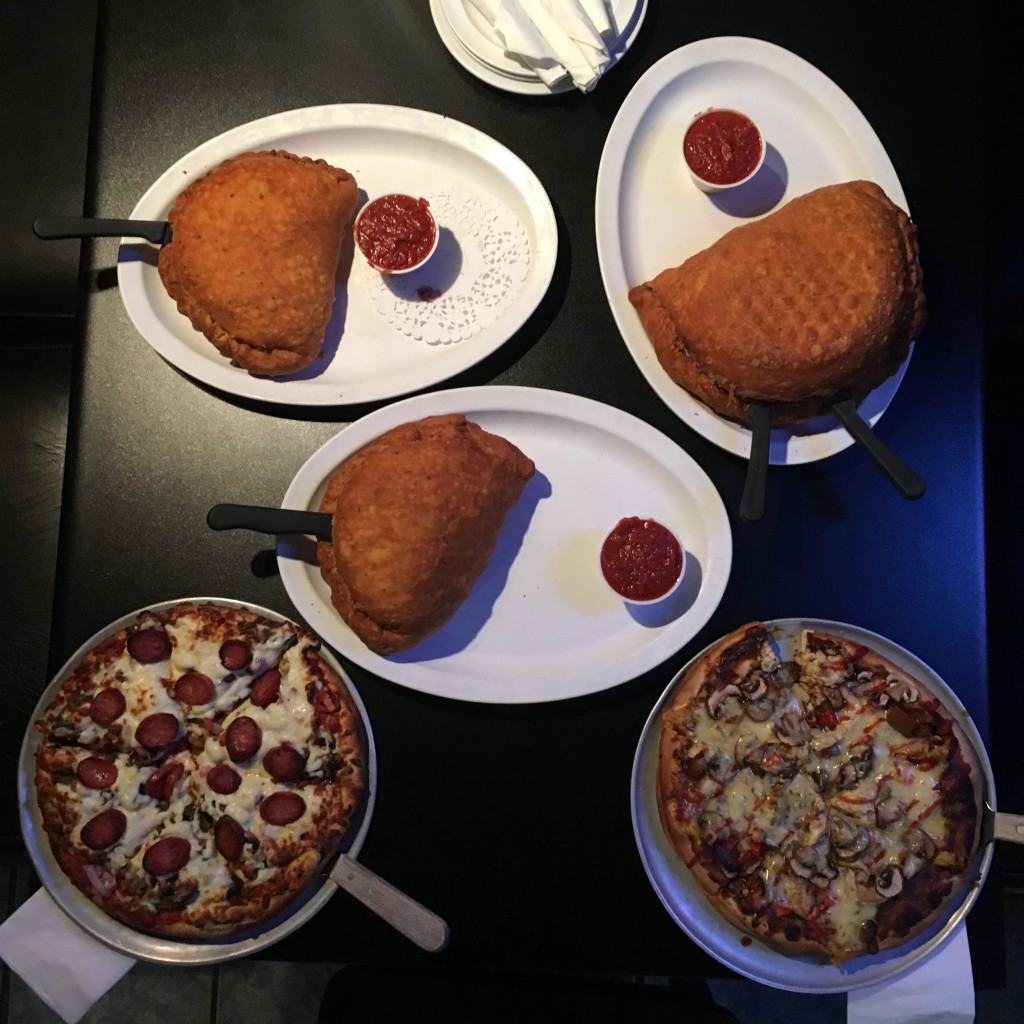 After a busy and eventful day, we laid our tired heads down at the stunning Elm Hurst Inn & Spa. I've stayed here several times, and every time I'm blown away on just how breathtaking it really is. The Victorian country Inn has been an Ontario landmark since 1872 and is located on 30 beautiful acres. It's rustic wooden beams and 46 elegant guest rooms offer a small boutique feel with the amenities of a large, upscale hotel. It's the best place to relax and unwind after a long day.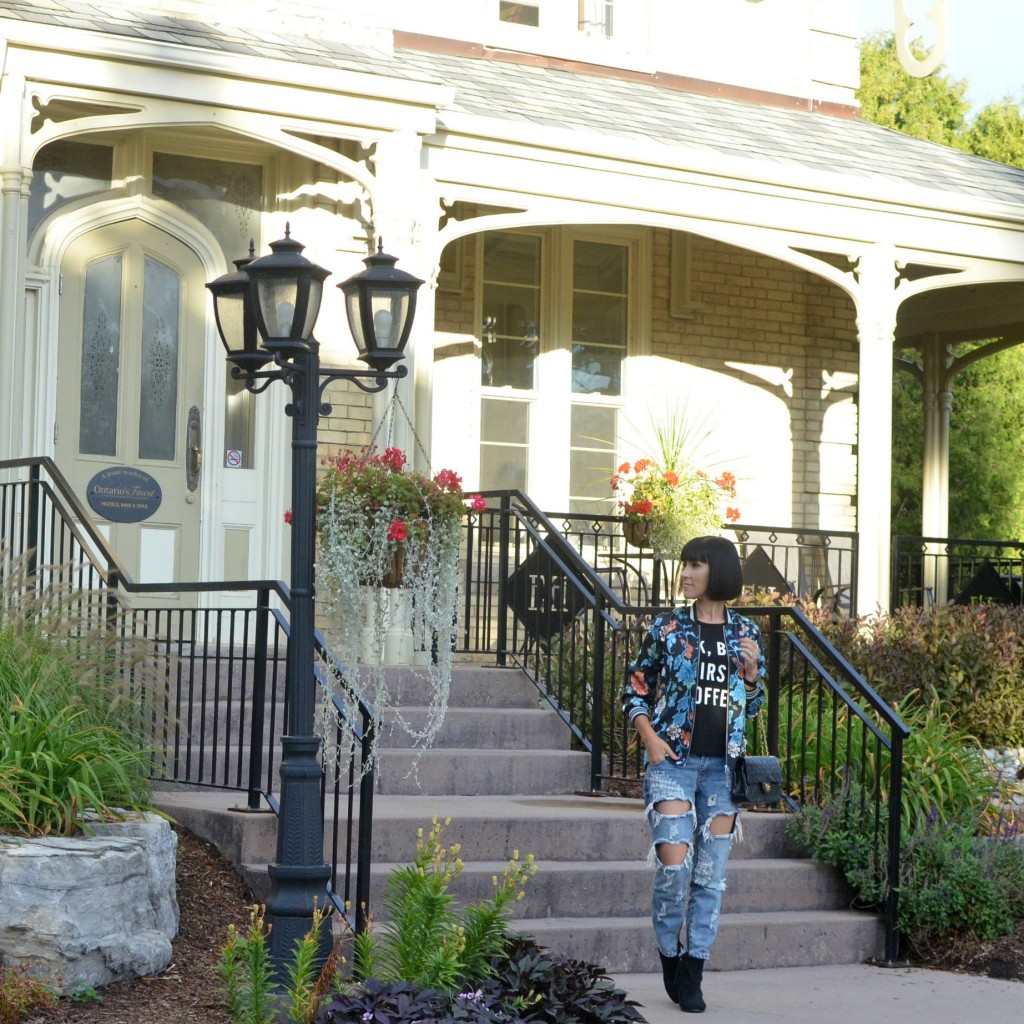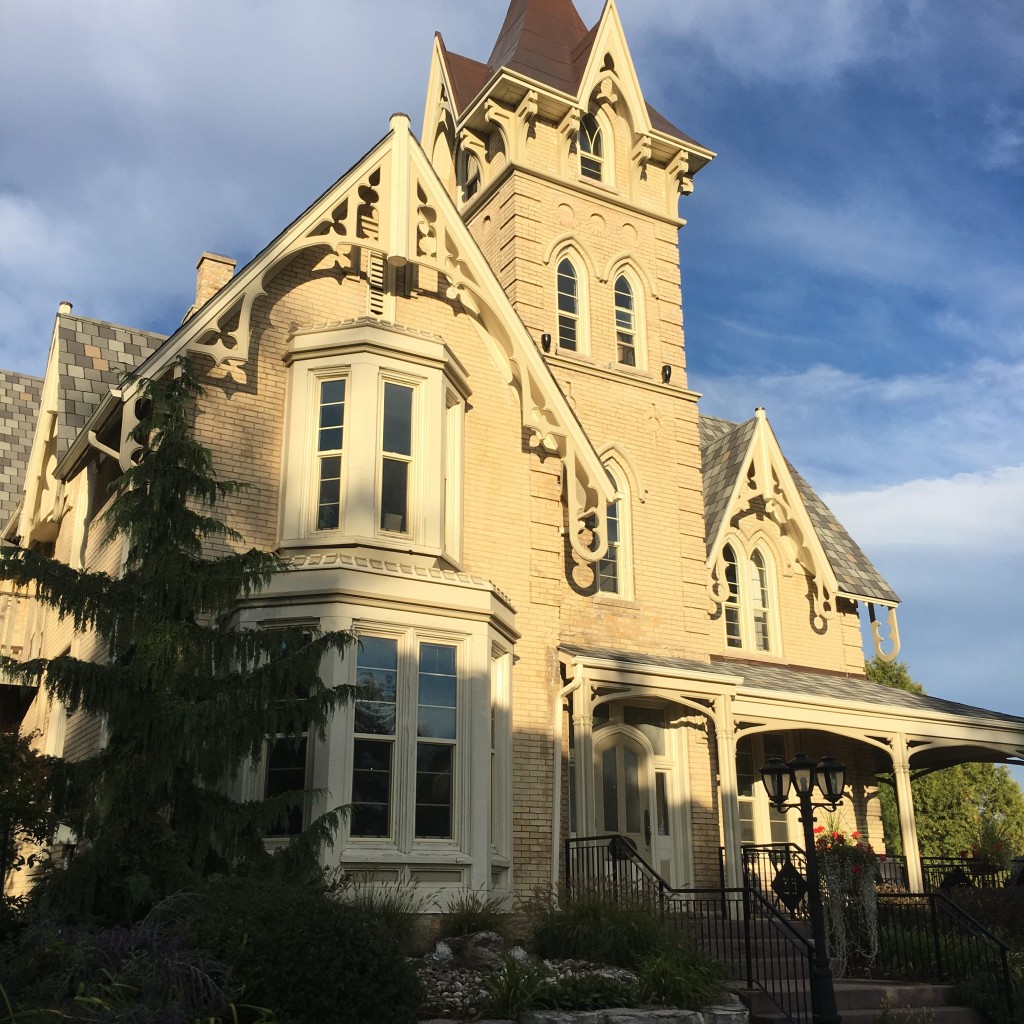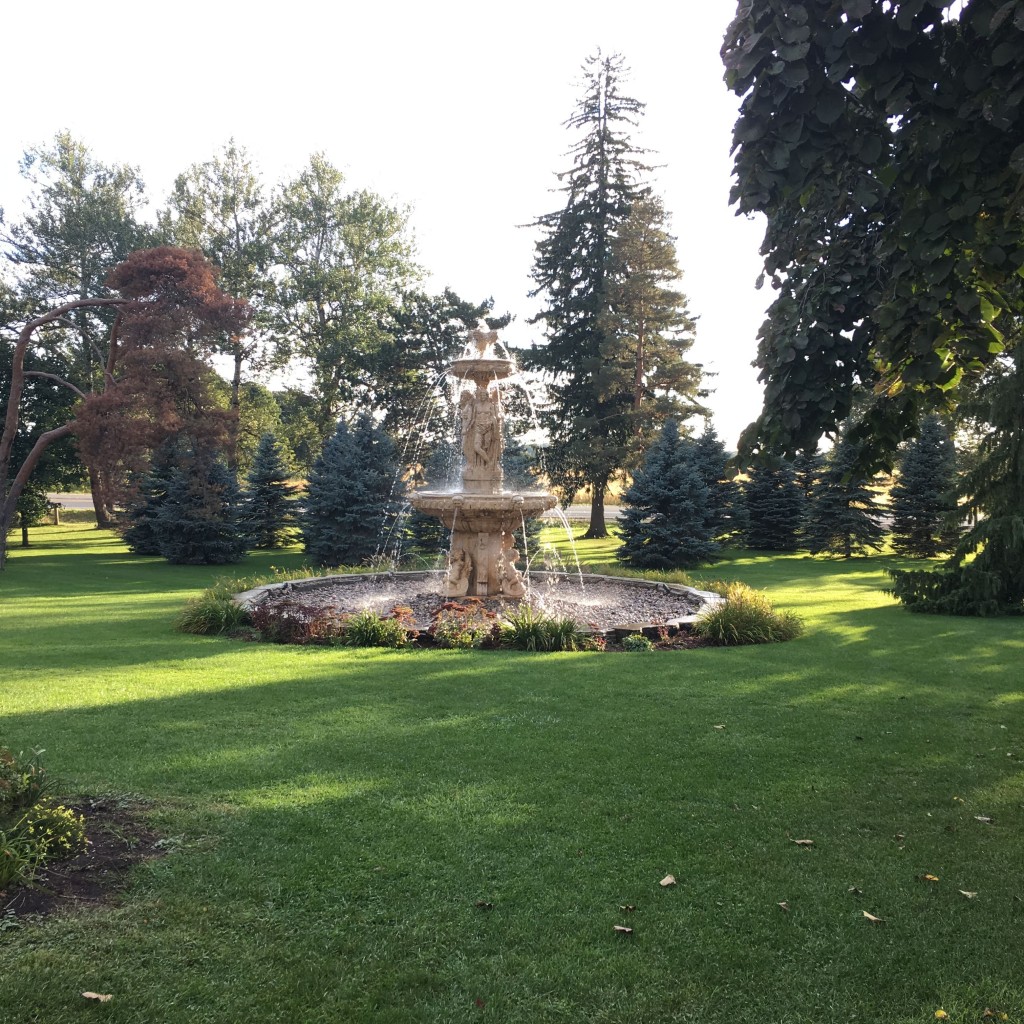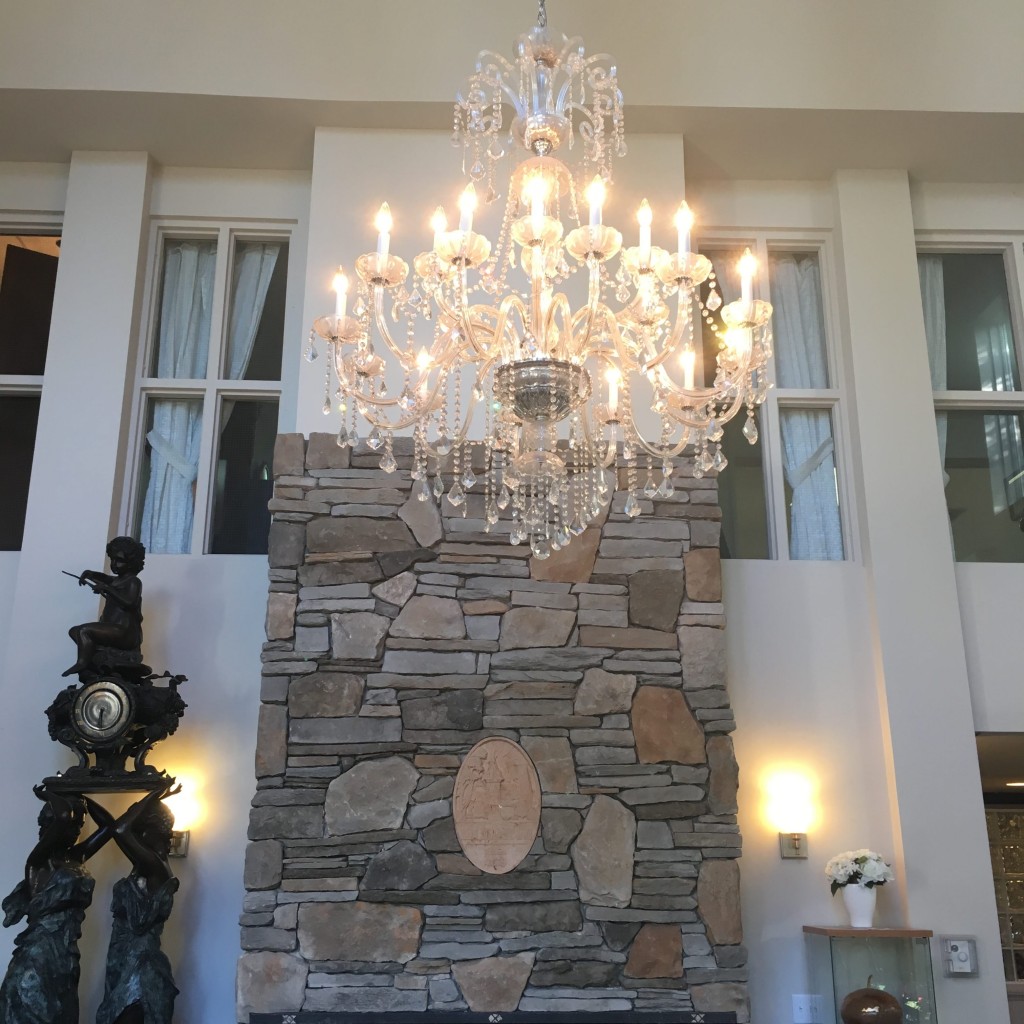 Day 2 started with a hearty breakfast at the Elm Hurst Inn & Spa before making our way to Jakeman's Maple Farm for some fresh maple syrup. Buddy the Elf said maple syrup is a part of the 4 main food groups, so although it was still quite early when we arrived, that didn't stop me from indulging in this sweet treat. This family run business has been creating the best maple syrup (voted #1 by National Post) since 1876. Maple candies, maple sugar, maple spreads, maple cookies, everything maple. They also offer a maple iced wine syrup that's totally unique and innovated. It doesn't get any more Canadian than this.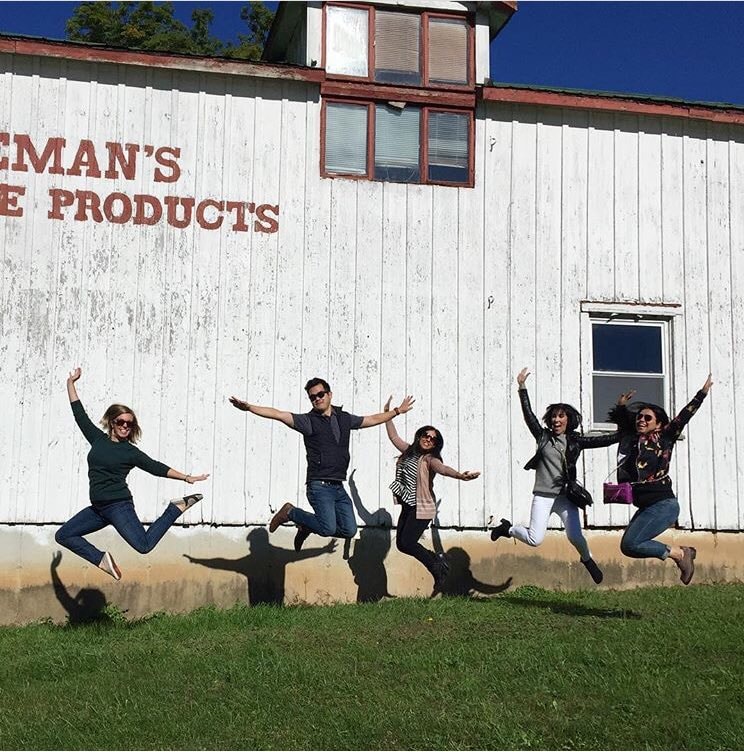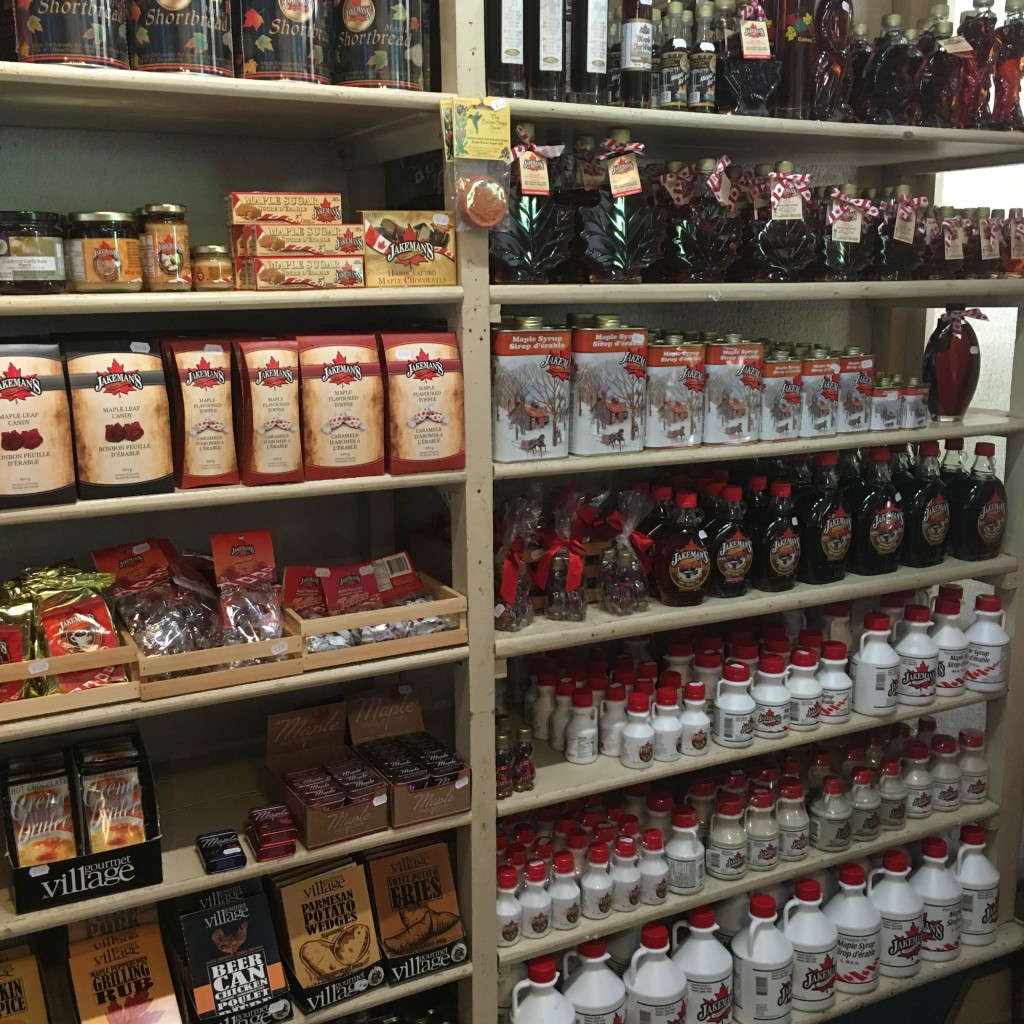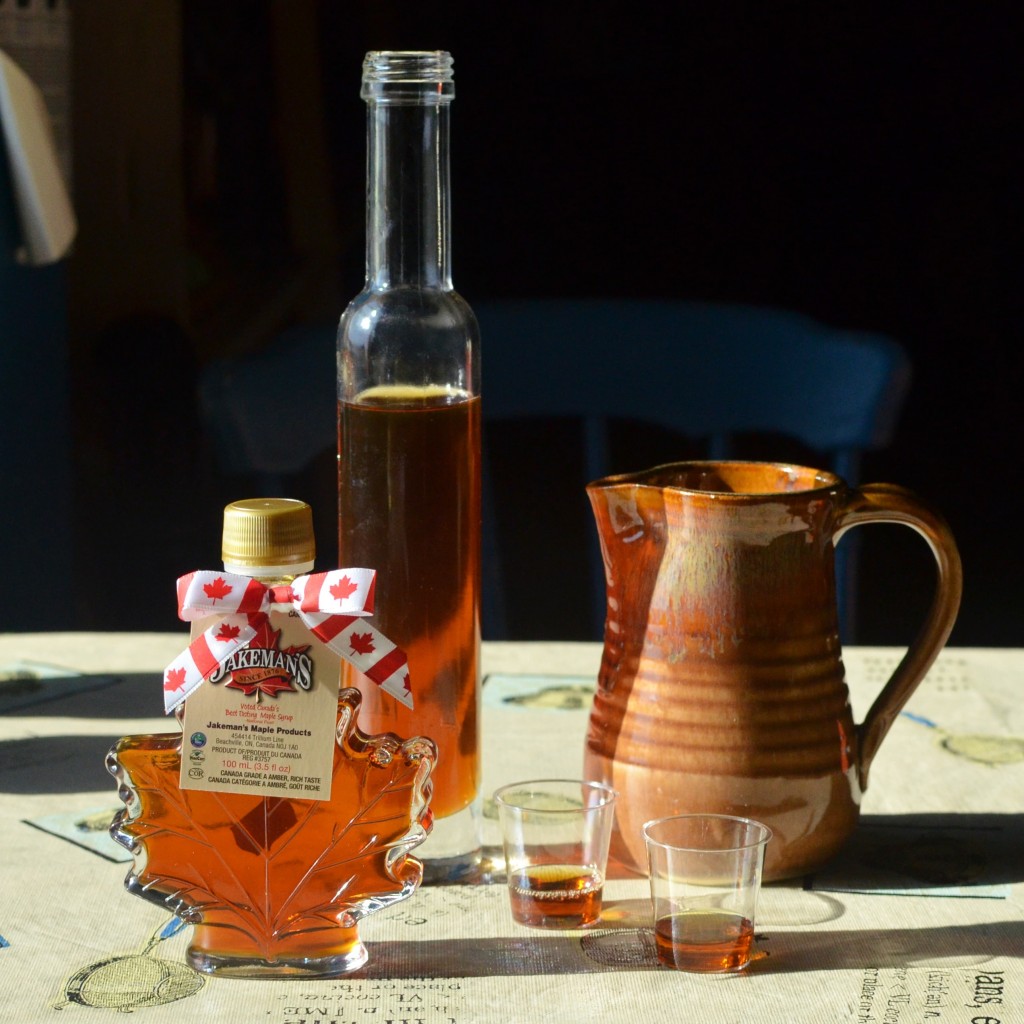 Women need chocolate. It's a scientific fact, but what do you get when you combine a tea sommelier and a chocolate connoisseurs, Chocolatea. This charming little handcrafted chocolate and world tea shop is also located in Ingersoll by husband and wife duo, Steve and Cindy. Each tea is sampled and approved by both owners before hitting the shelves and all chocolate is made in house. Chocolate is to women, what duct tape is to men… it fixes everything so I was feeling right at home in this adorable shop. Just remember you're not addicted to chocolate, chocolate is addicted to you so I say indulge.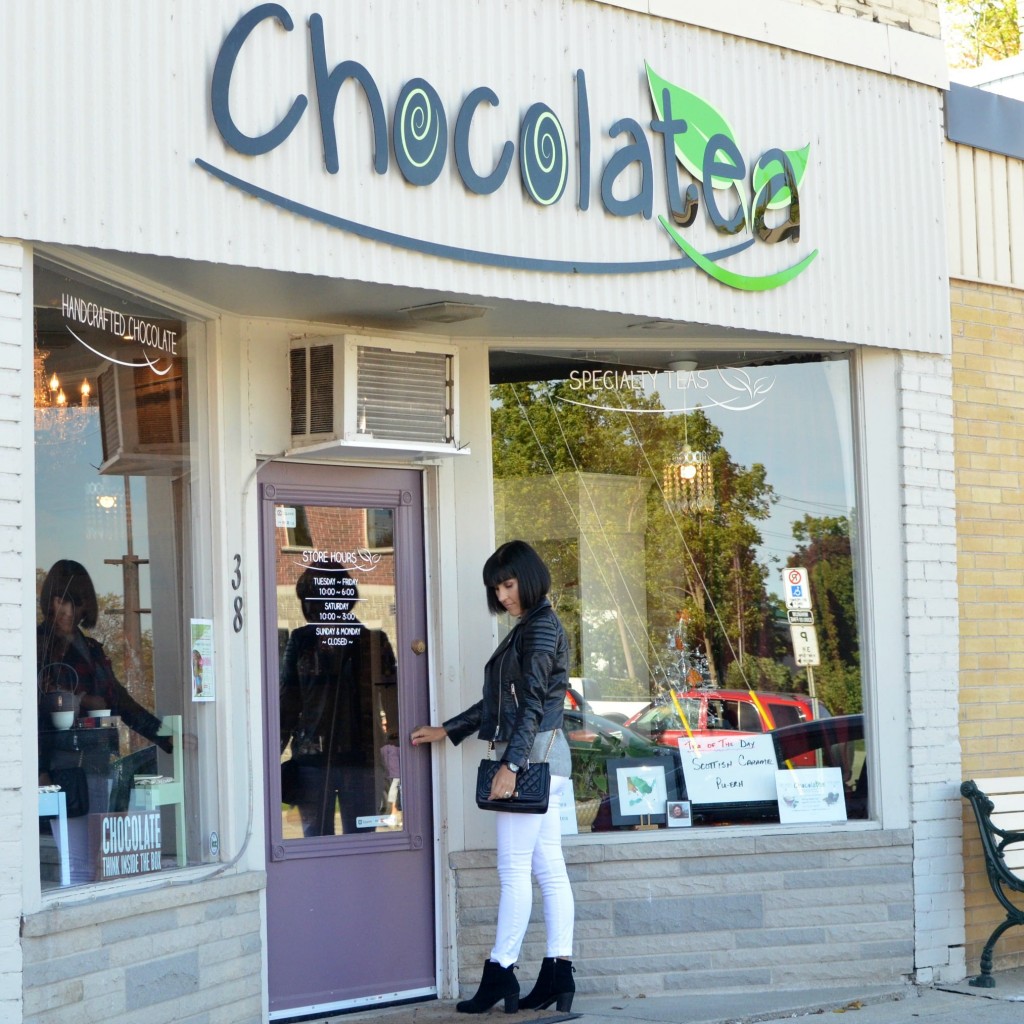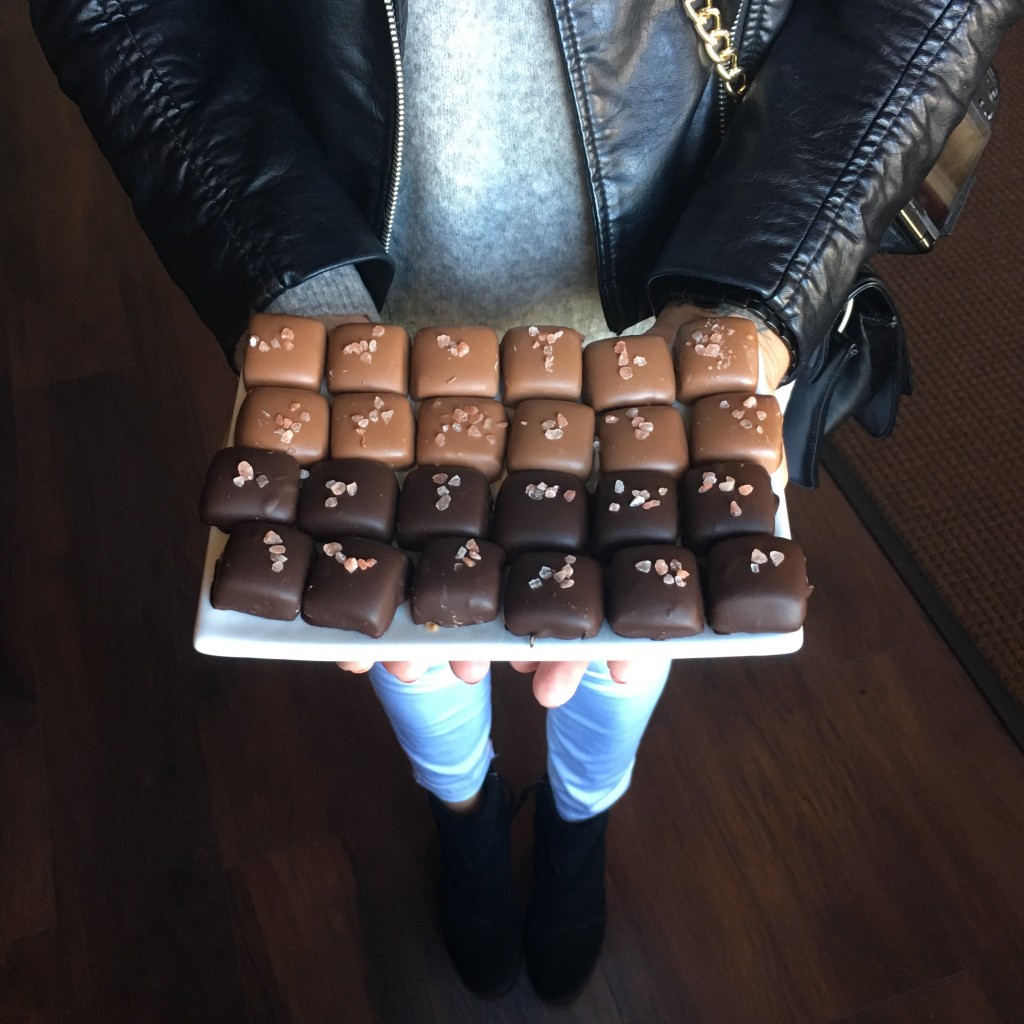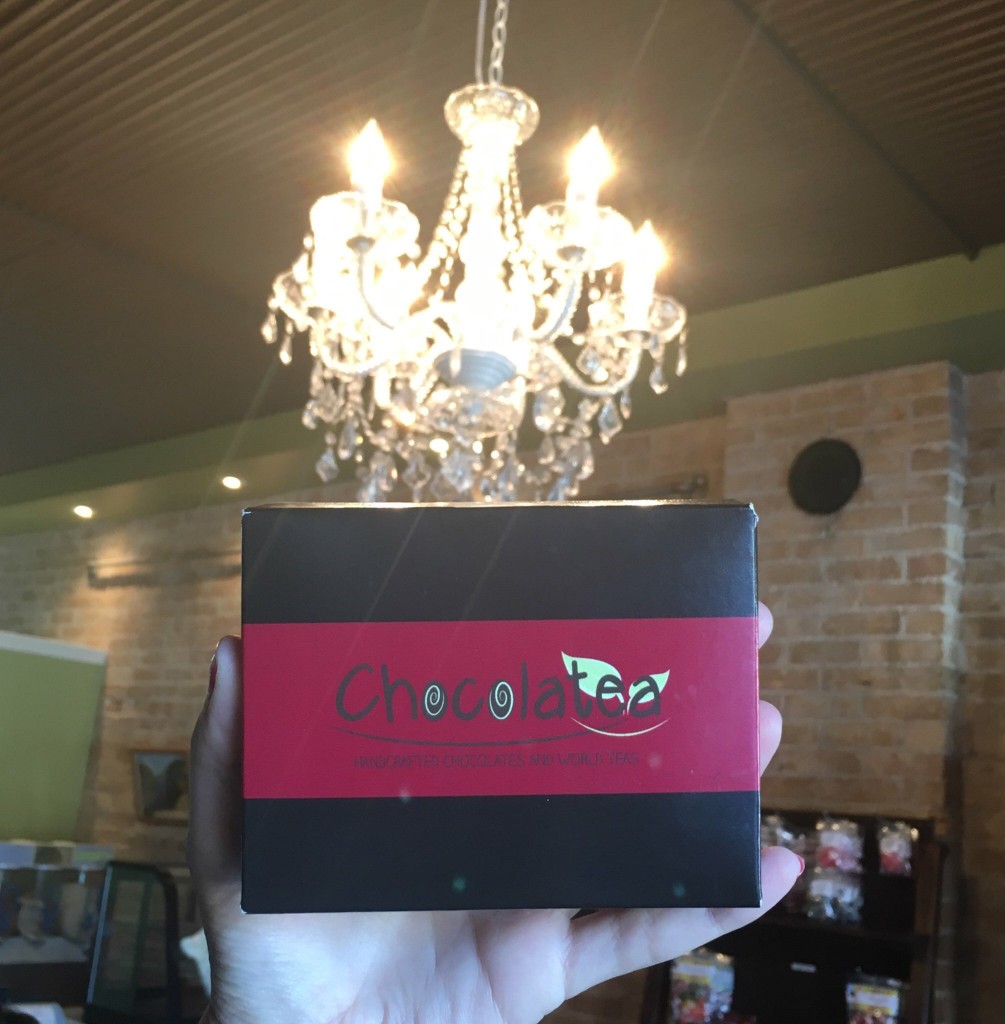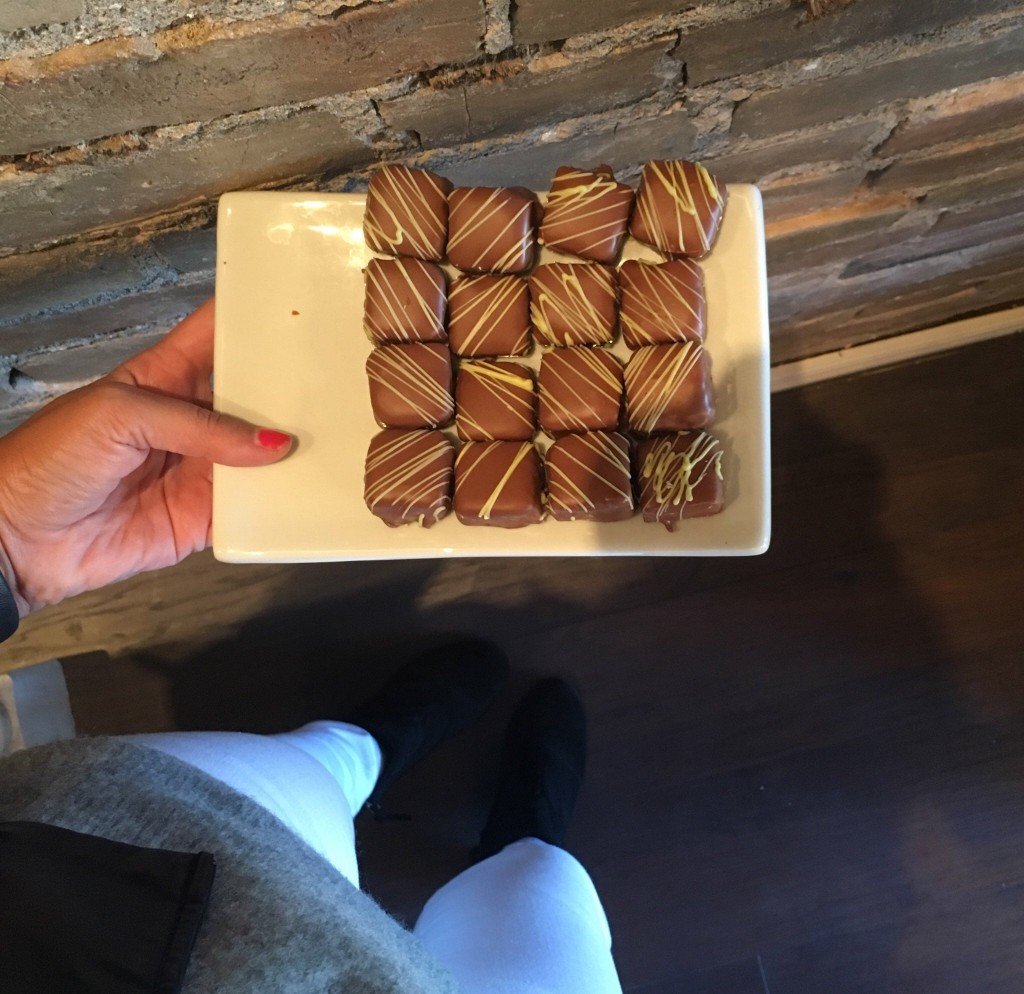 For lunch we stopped by Billy's Taphouse in Essex for some fresh, locally-sourced and made from scratch eats. The group decided on fish tacos, one of their specialities, but being vegetarian I didn't think I was going to be able to experience them, same goes with the beef nachos. The incredible chef went above and beyond to create my very own vegetarian tacos and personal size nacho plate. I have to admit, I'm still craving both of these. Be sure to stop by in the summer for delicious craft beer on the patio, in which there is 14 on tap for you to choose, before taking in a game of beach volleyball.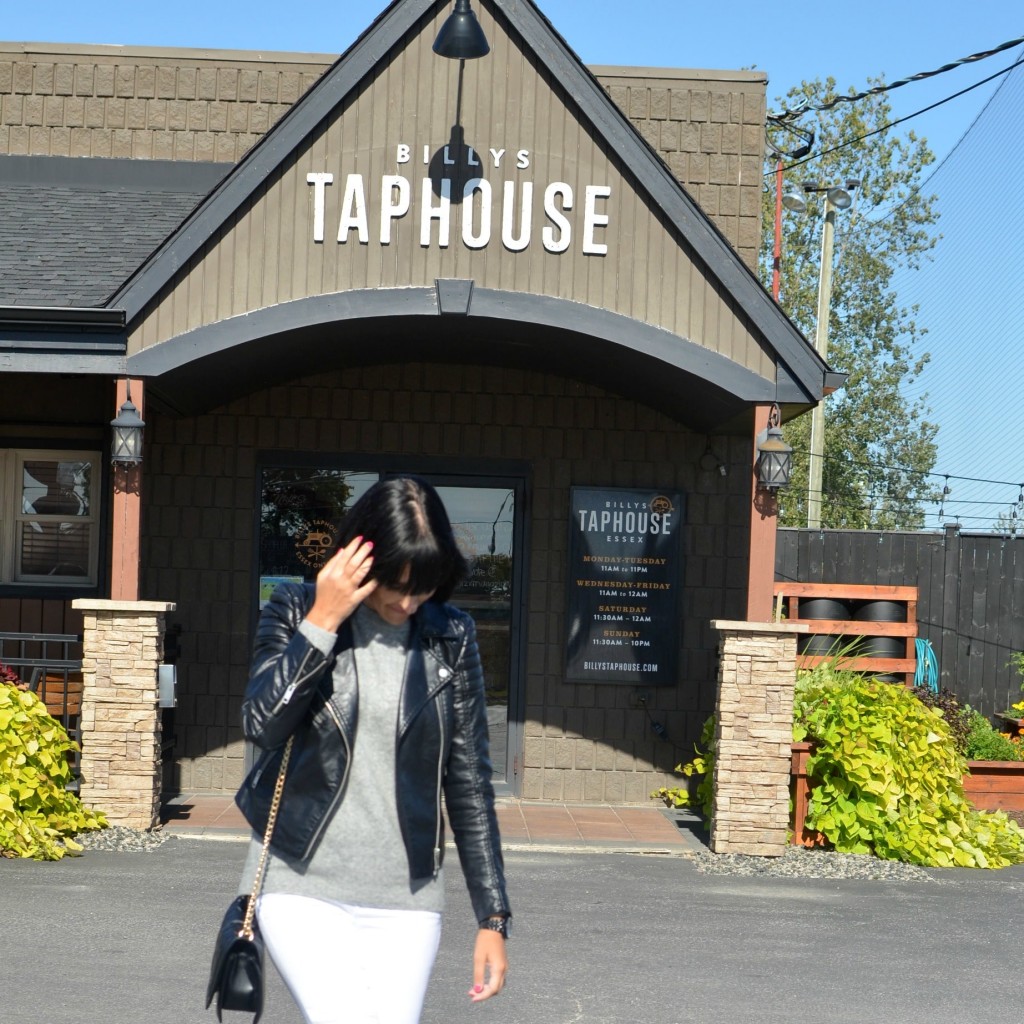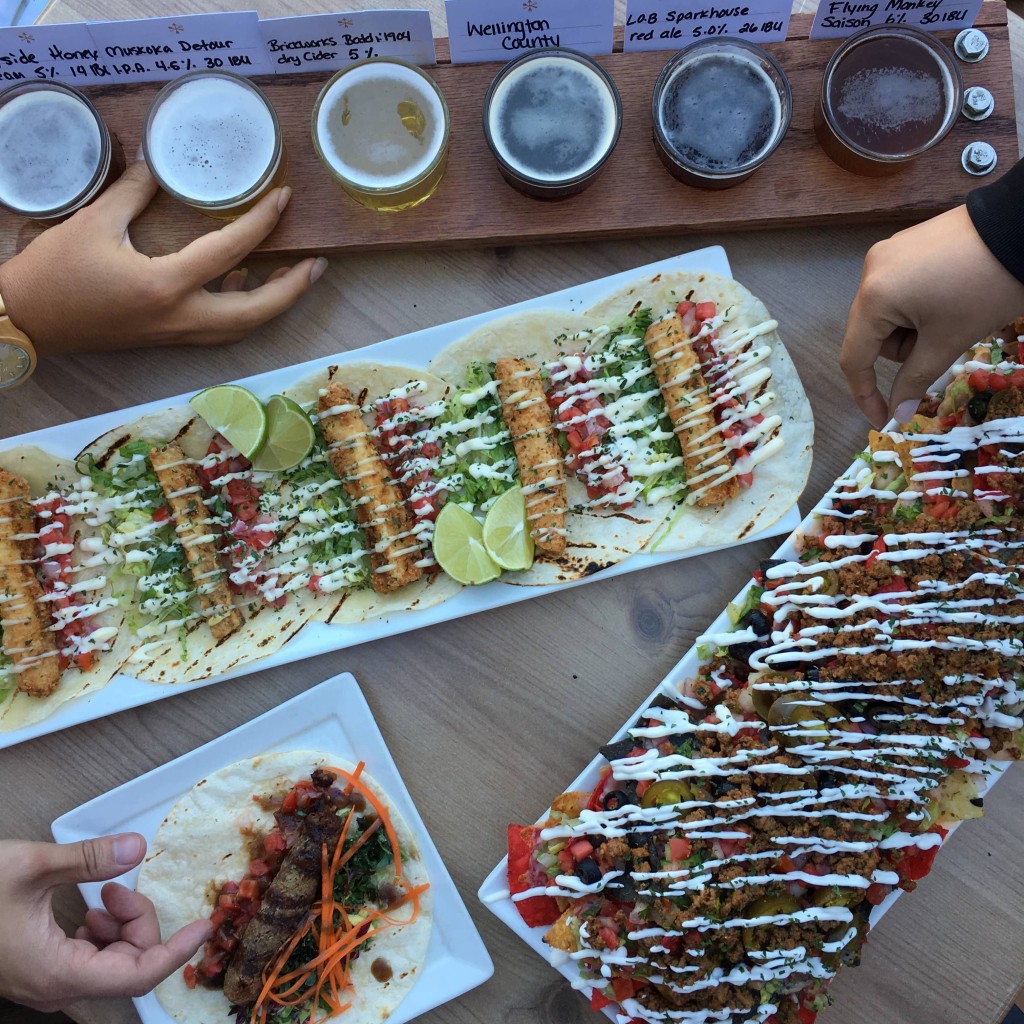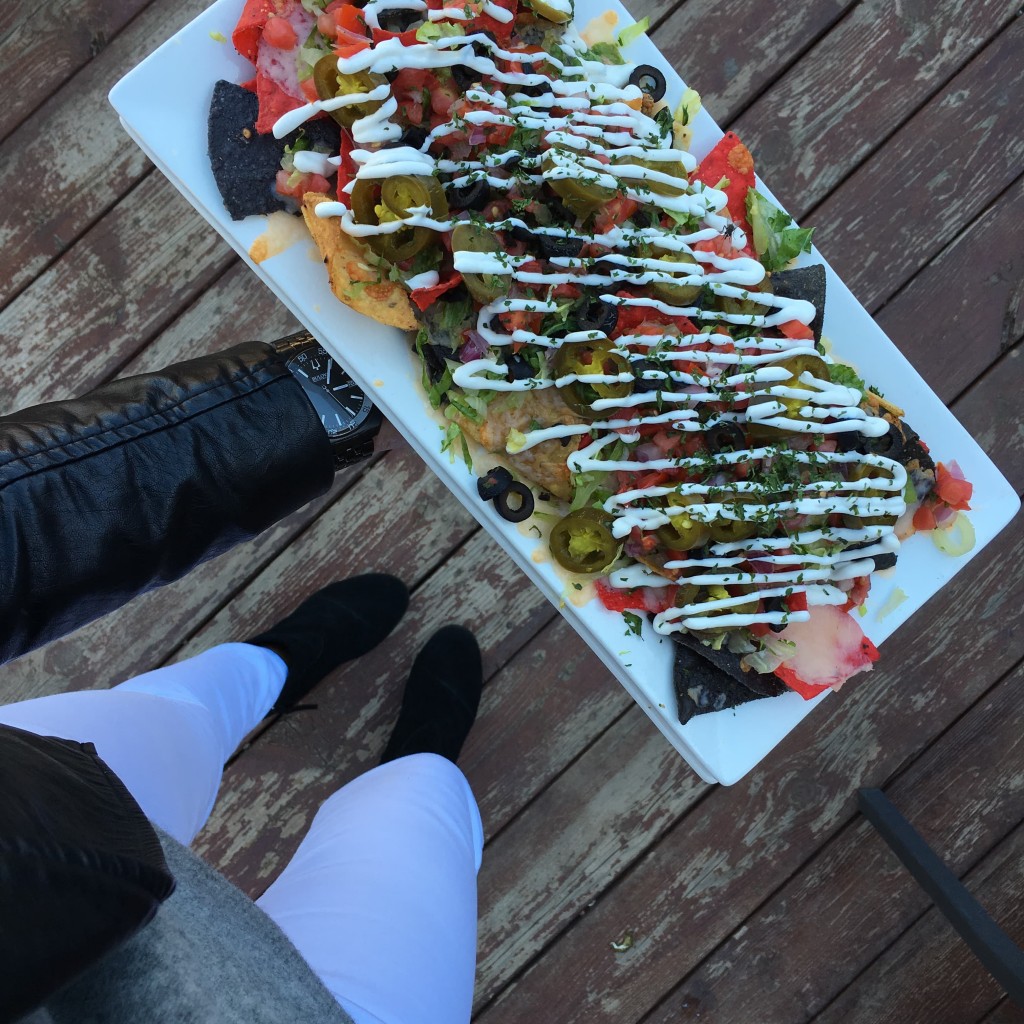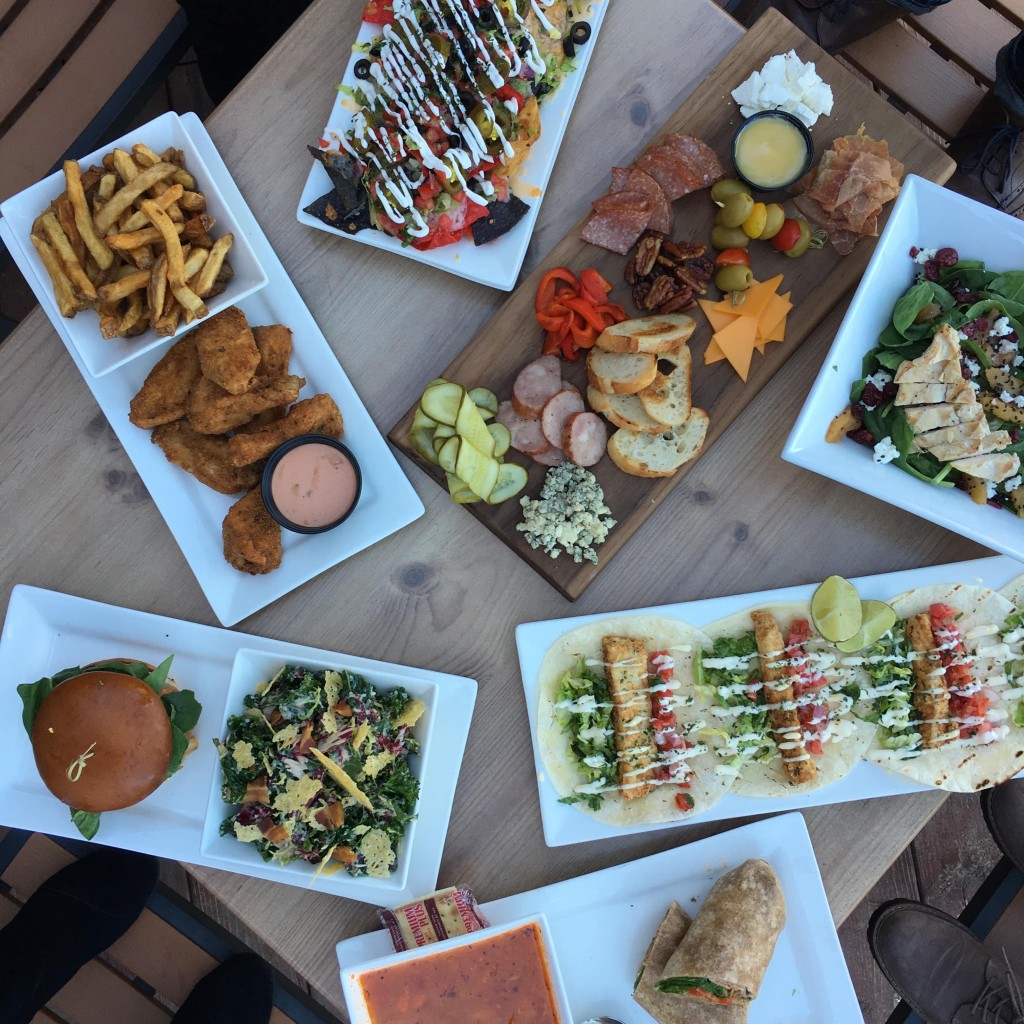 To help burn off some of their calories we just consumed at lunch, we headed to Thiessen Orchards in Leamington for a little afternoon of apple picking and hayrides. This third generation family farm is the perfect way to spend a Fall afternoon. While you're there make sure to treat yourself to an apple fritter, I promise you, you won't be disappointed. One bite and all my dreams came true. With rows and rows of applies, ranging from the classic McIntosh, Royal Gala, Ambrosia, Golden Delicious, Red Delicious to your more unique and cross-breads like Jonagold, Mutsu, Empire and Honeycrisp, you'll be sure to find at least one to fit your taste buds.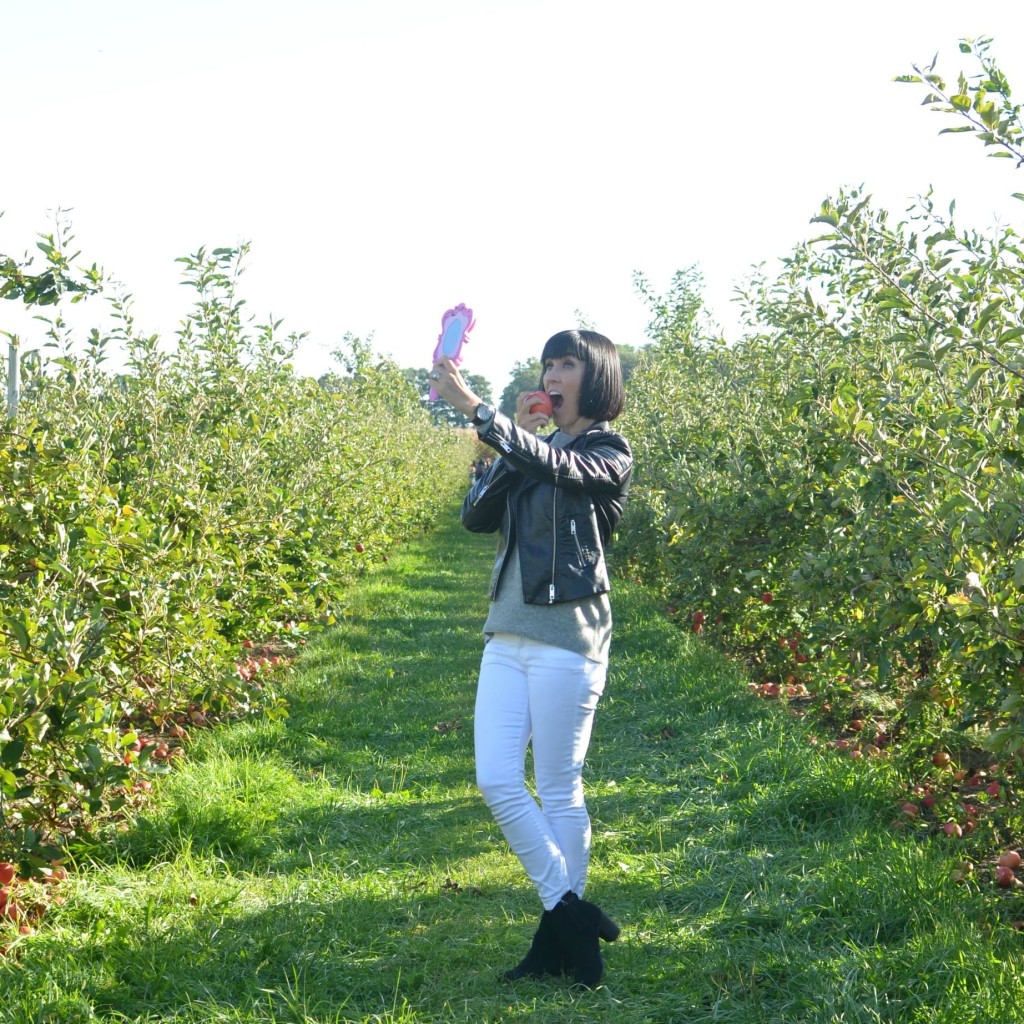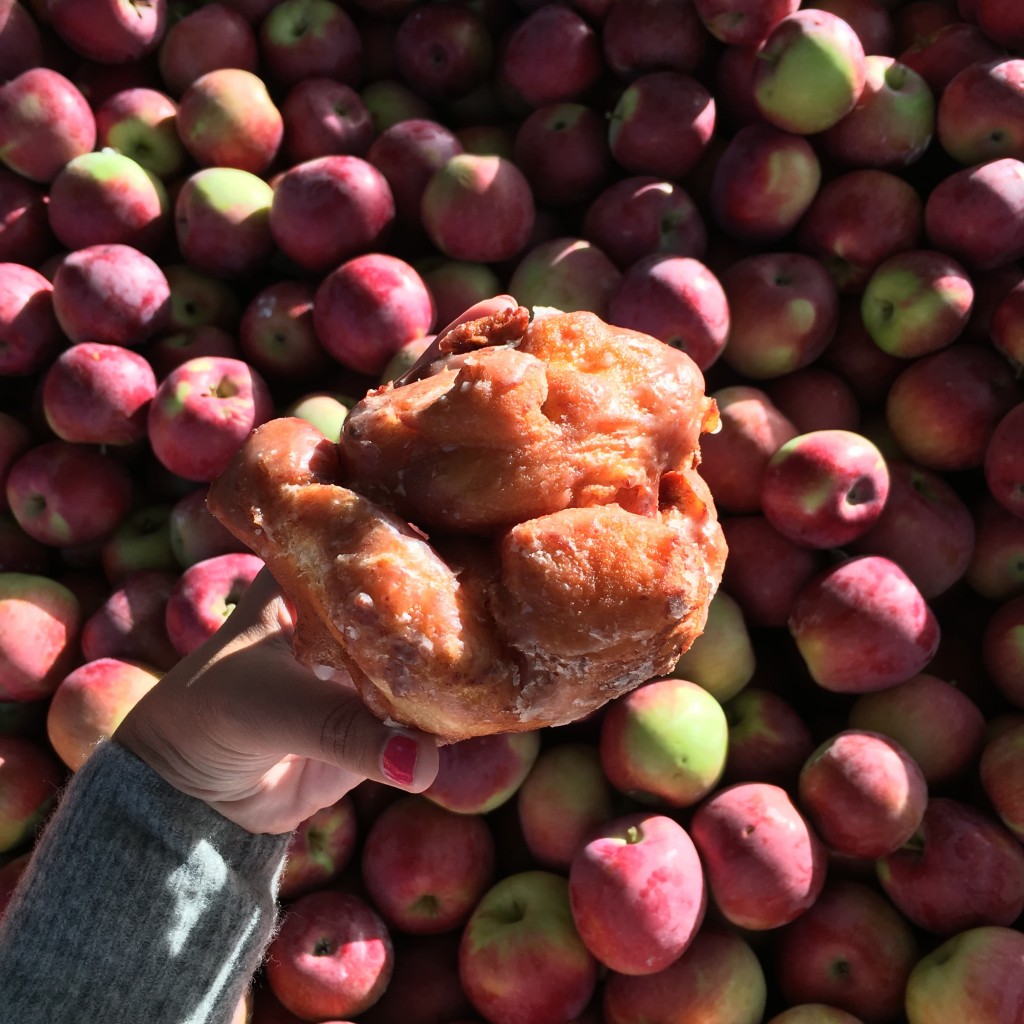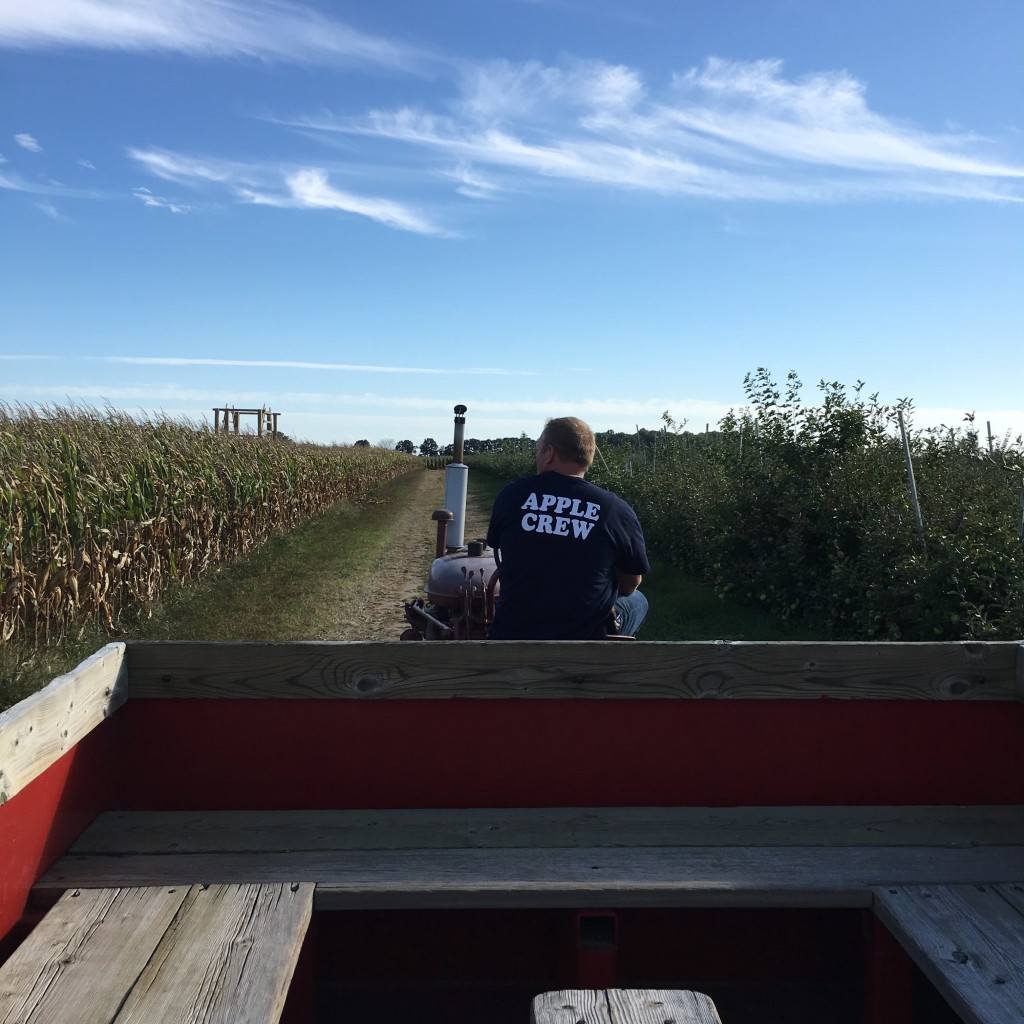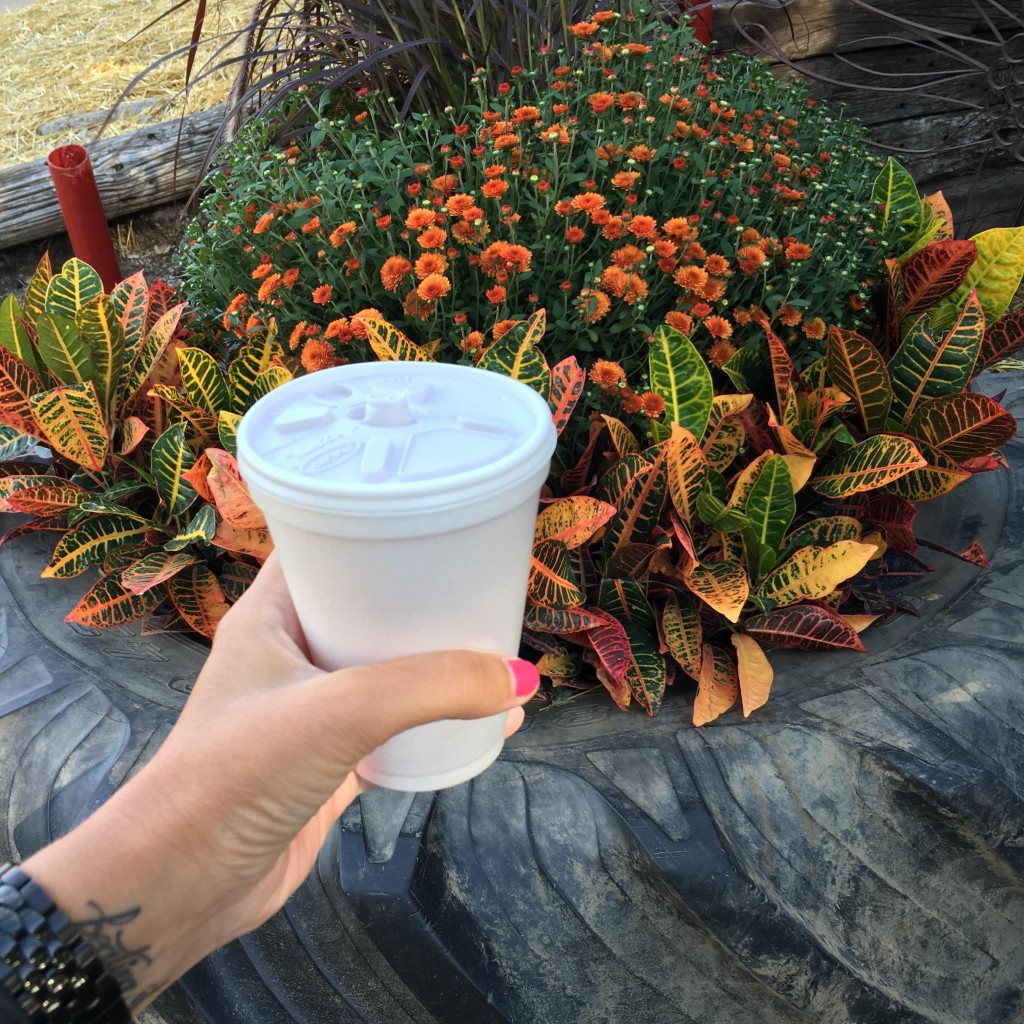 For dinner, we visited Jack's Gastropub located in the heart of Kingsville. Not only does it serve local produce, fish and meats, it's set in the most adorable, charming and cozy stately home that was built in the late 1880's. It has both charm, character and a real warmth about it. Anything from their own craft beer to pub style food, you'll feel right at home here.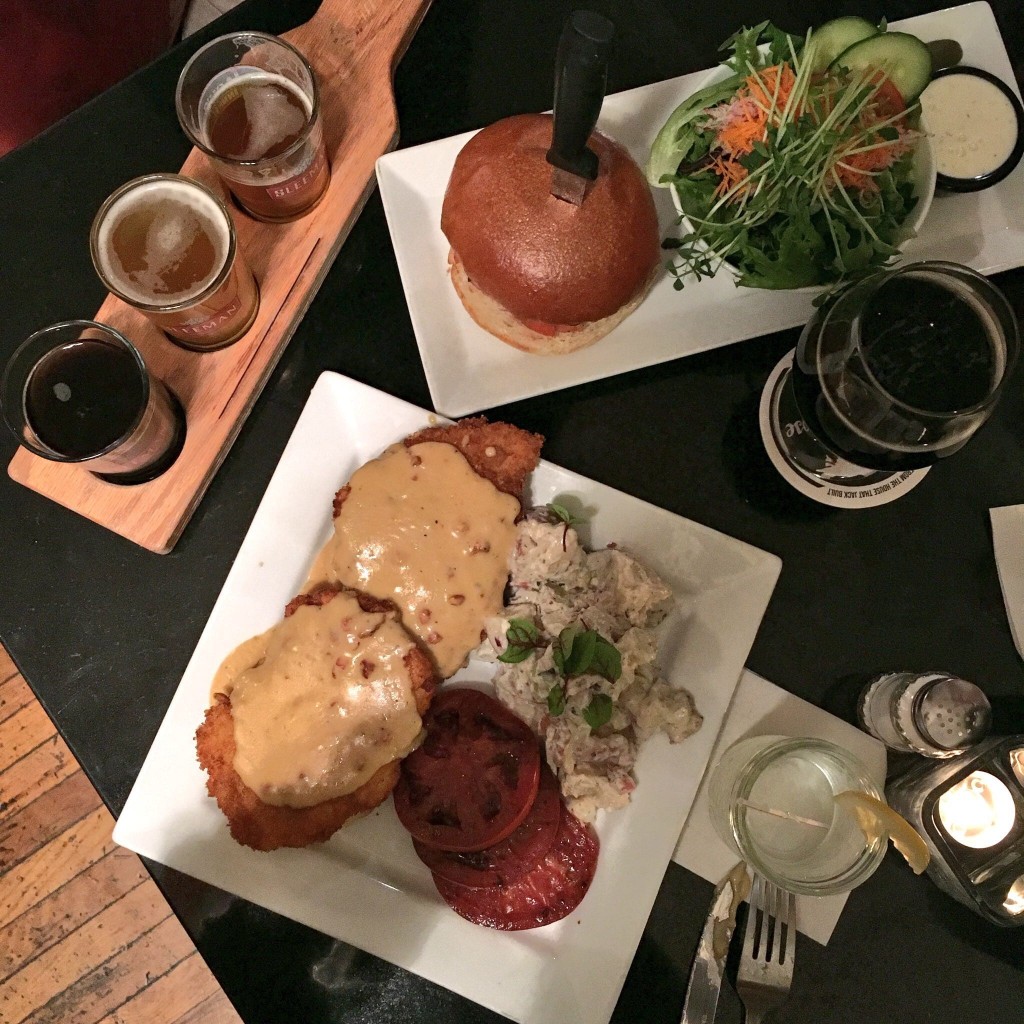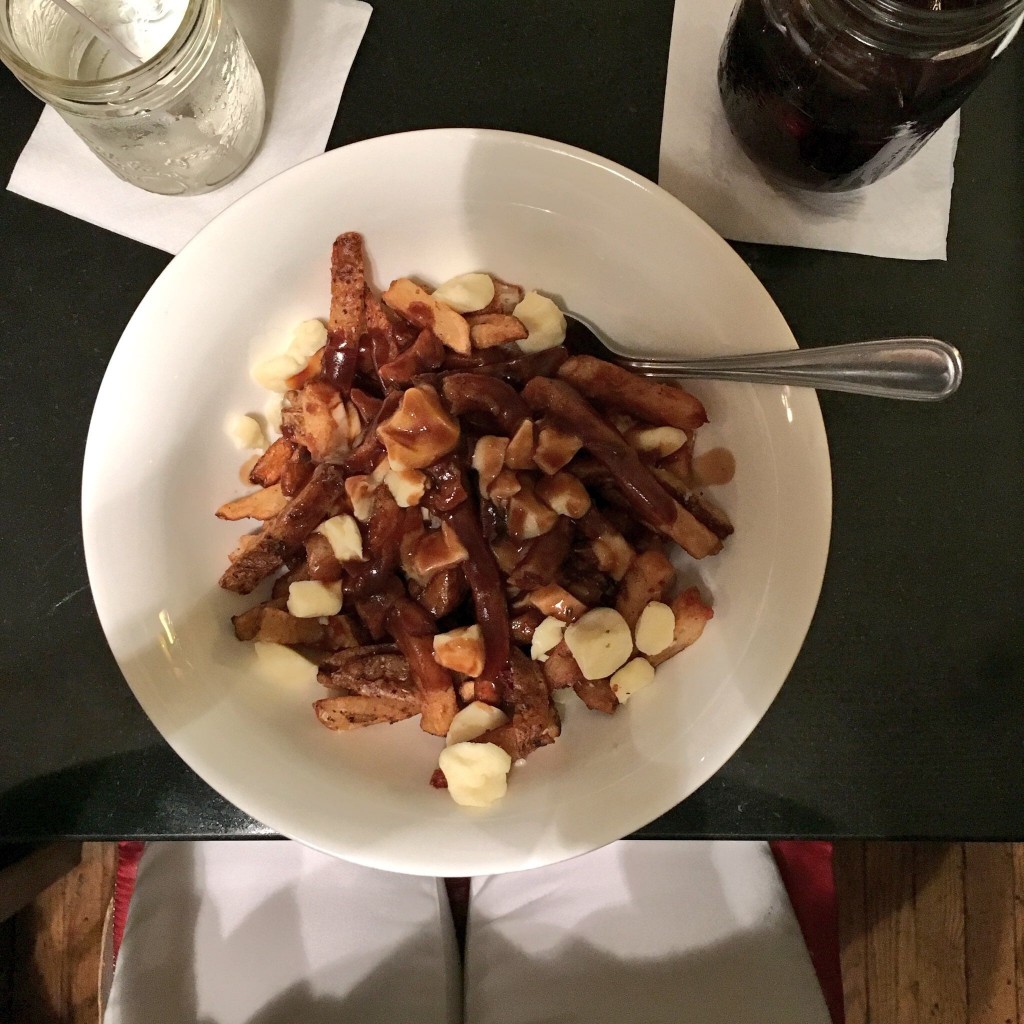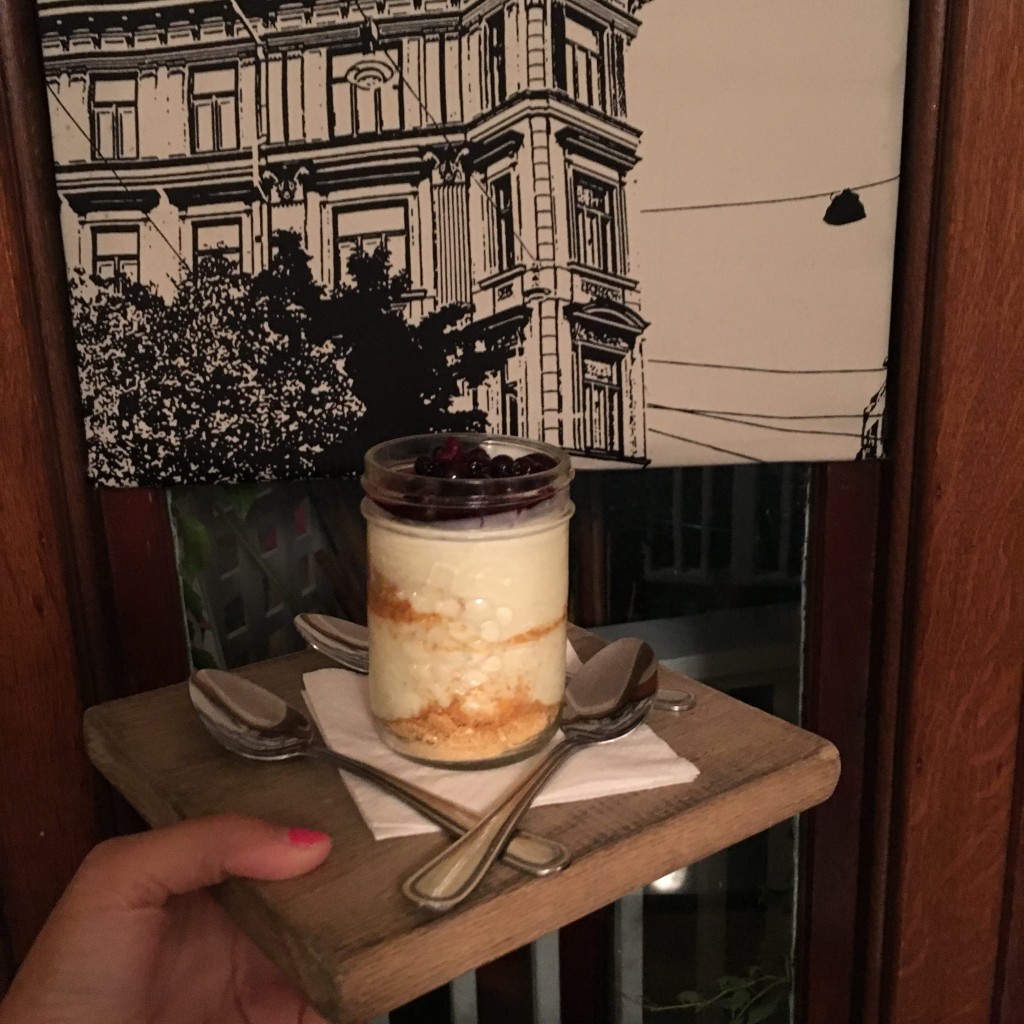 If you're looking for a place to stay in Kingsville, look no further than The Grove Hotel. This historical landmark has been turned into a unique boutique-style hotel and with its recent renovations it now has a chic, fresh and contemporary feel. Each room has its own unique theme, whether you're looking for a beach inspired room, a bedroom designed and fit for a princess, something for a beer connoisseur, a Canadian inspired room filled with wood, plaid, flannel and even a moose, this hotel has it all. Even the lobby was incredible.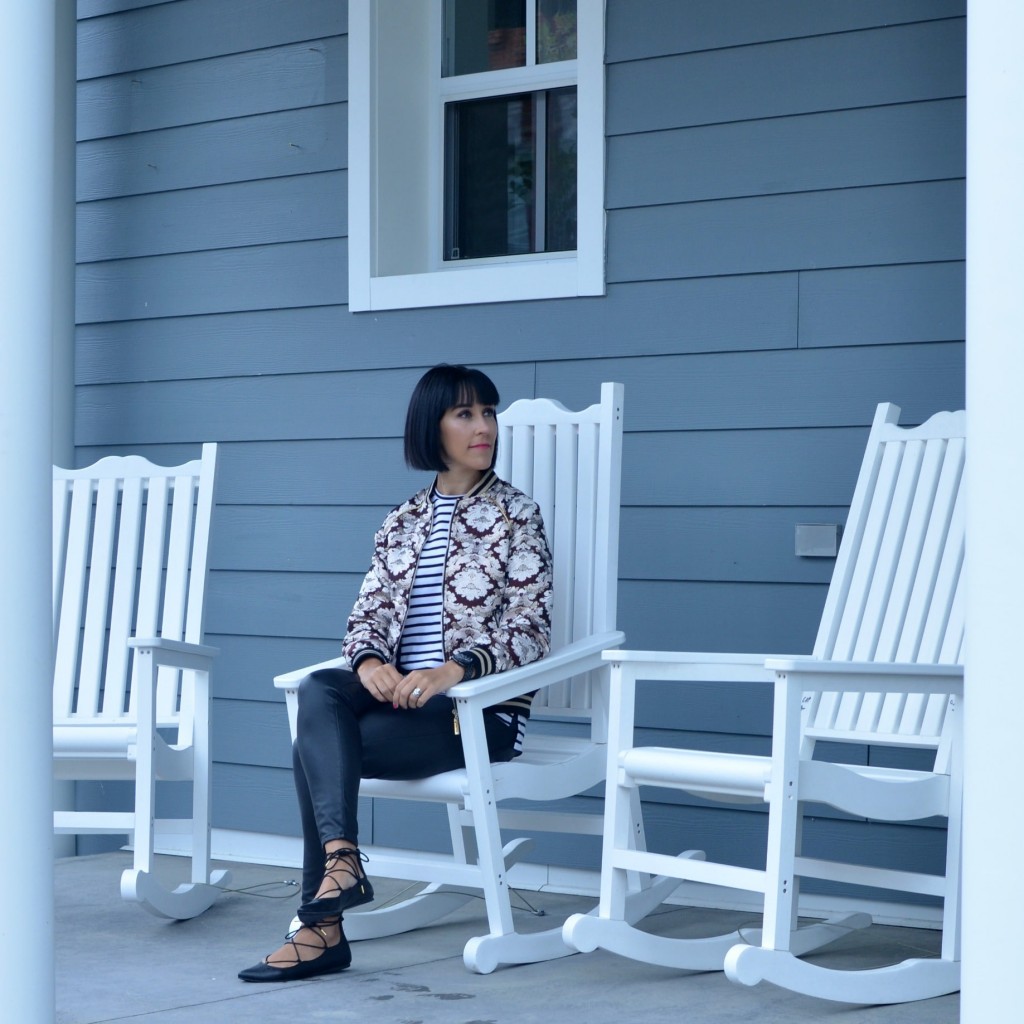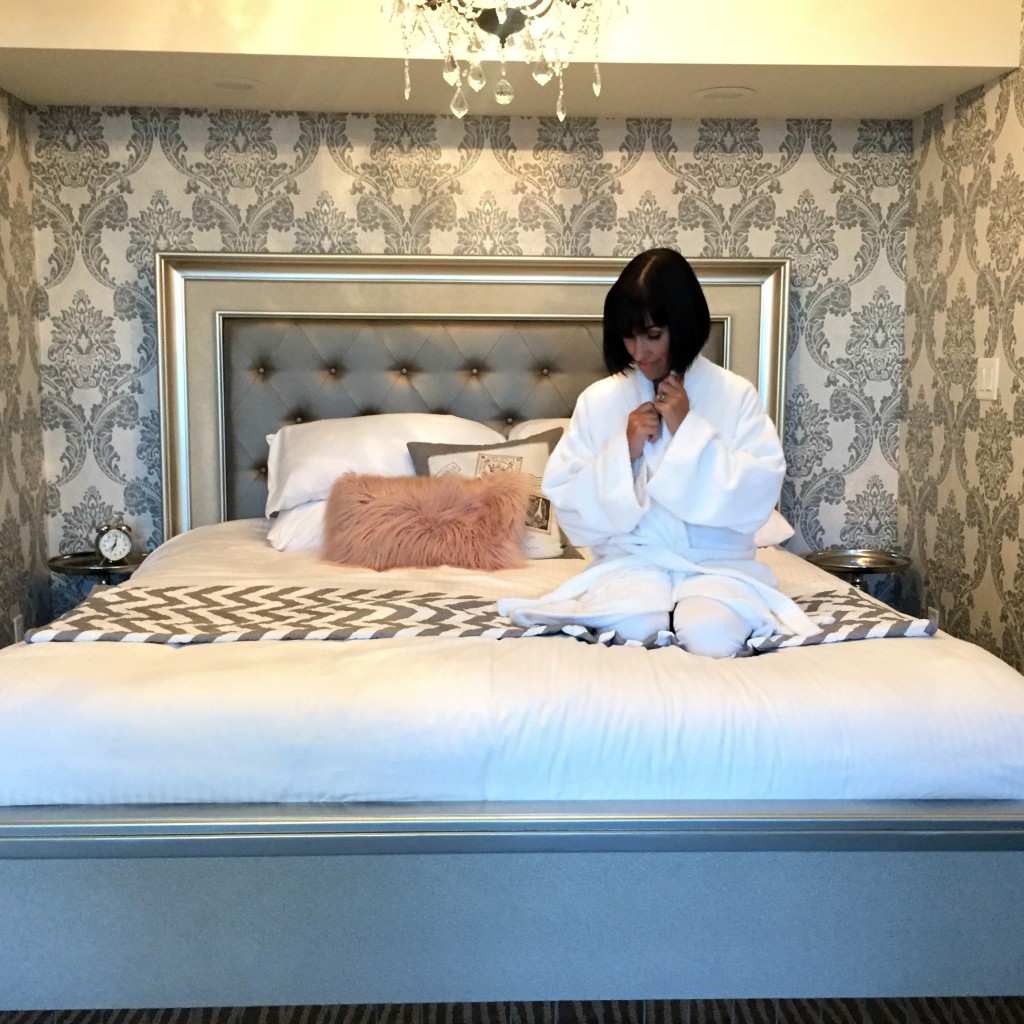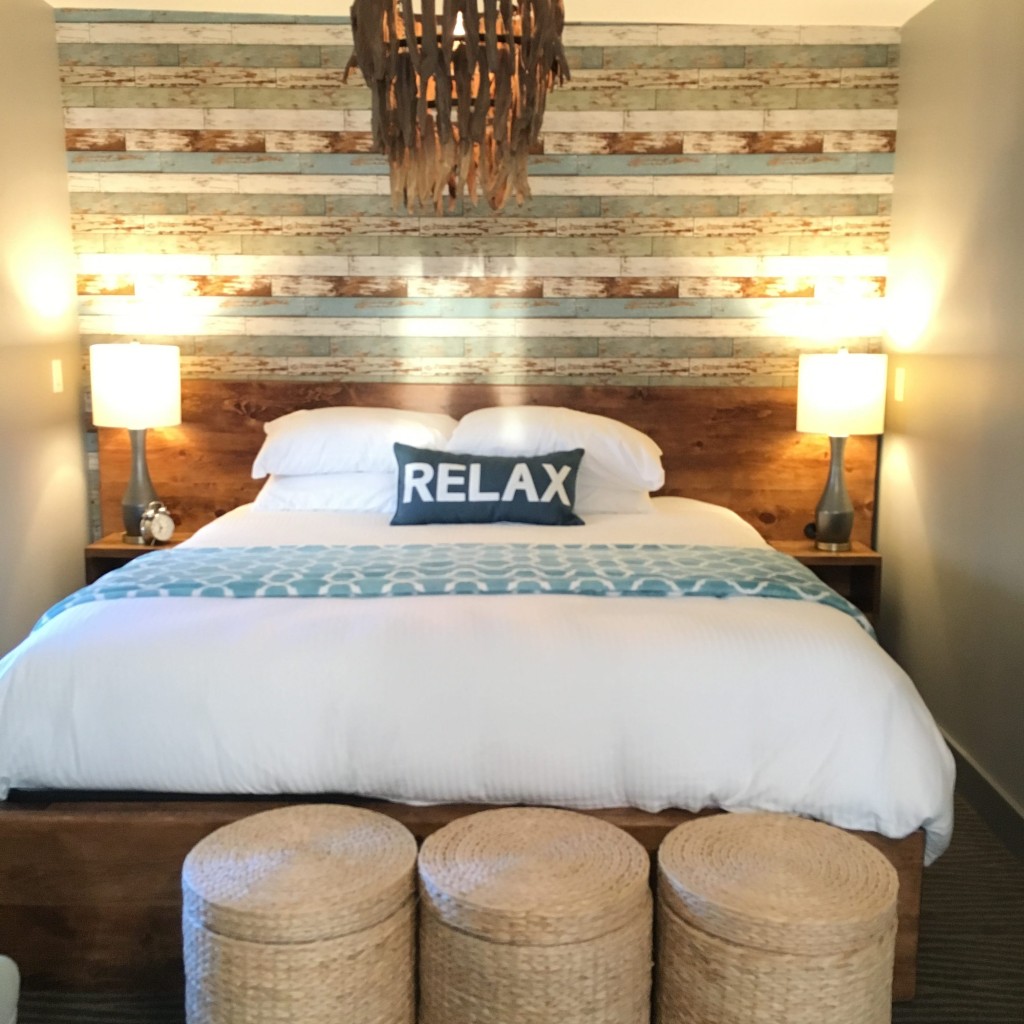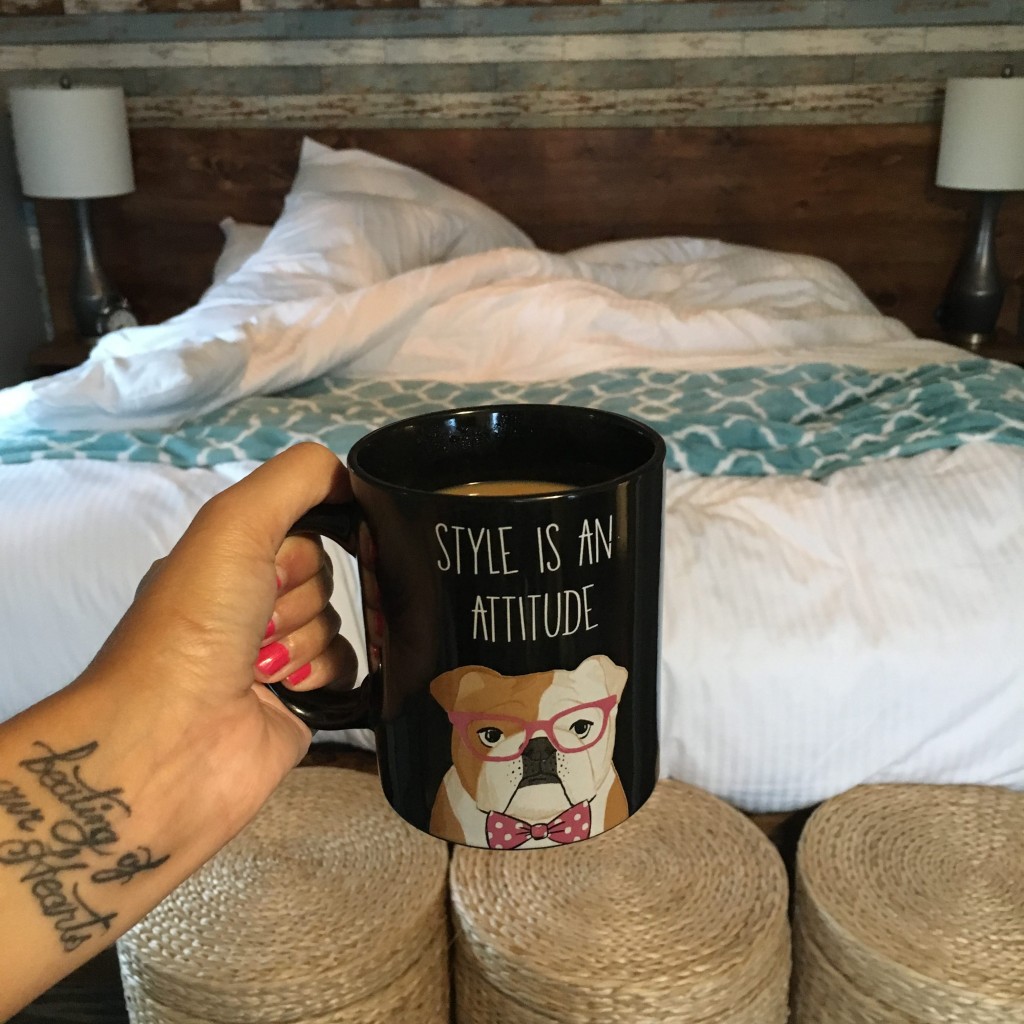 Merli's Coffeehouse went above and beyond just serving us breakfast the following day. We were warmly welcomed with our own personal blogger chalk welcome mat. On top of serving locally sourced ingredients, including vegetables and herbs that Frank, the owner, grows on site, he also supports artist in his community by hanging their incredible artwork on his walls and selling to his customers. Don't expect to be served any deep fried or unhealthy options here, Frank serves up nothing but fresh, tasty and nutritious dishes.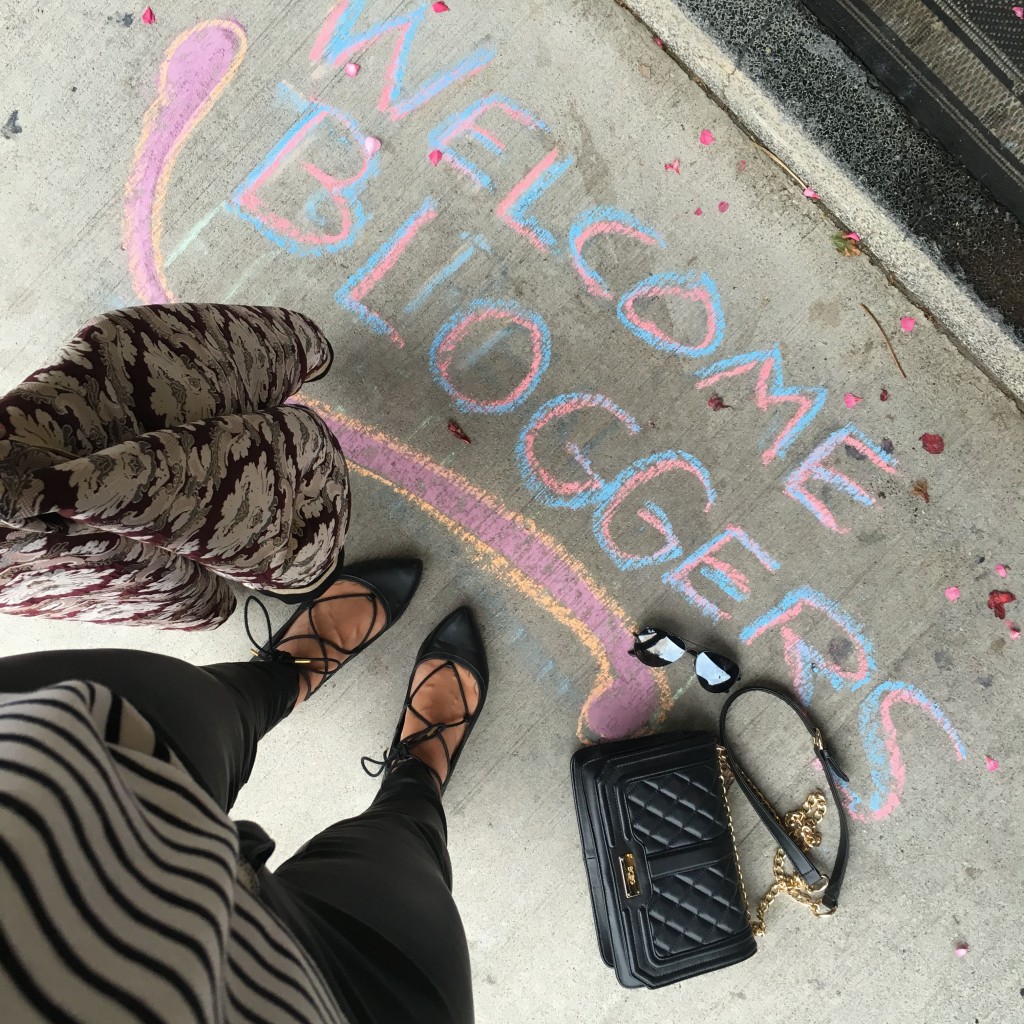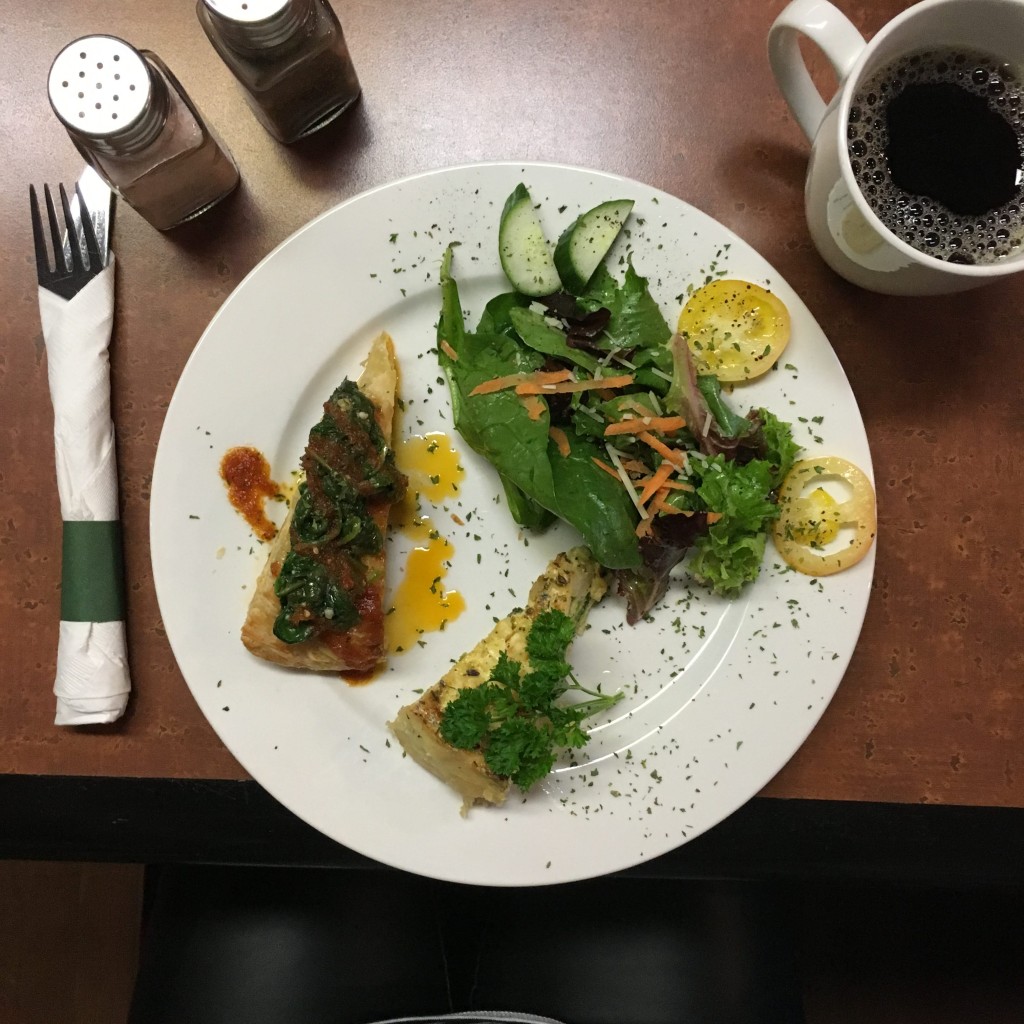 Riesling, Chardonnay, Auxerrois, Hibernal, Merlot, Syrah, oh my, Oxley Estate Winery serves up just about every type of wine imaginable. It's nestled on 38 acres, in the heart of the Lake Erie North Shore, in a charming 1920's barn, but with a chic and modern twist. They farm their vineyards using eco-friendly farming practices in efforts to encourage a healthy and sustainable environment. You can have your wine and help your surrounding too, how cool is that? All their wines are both unique and delicious.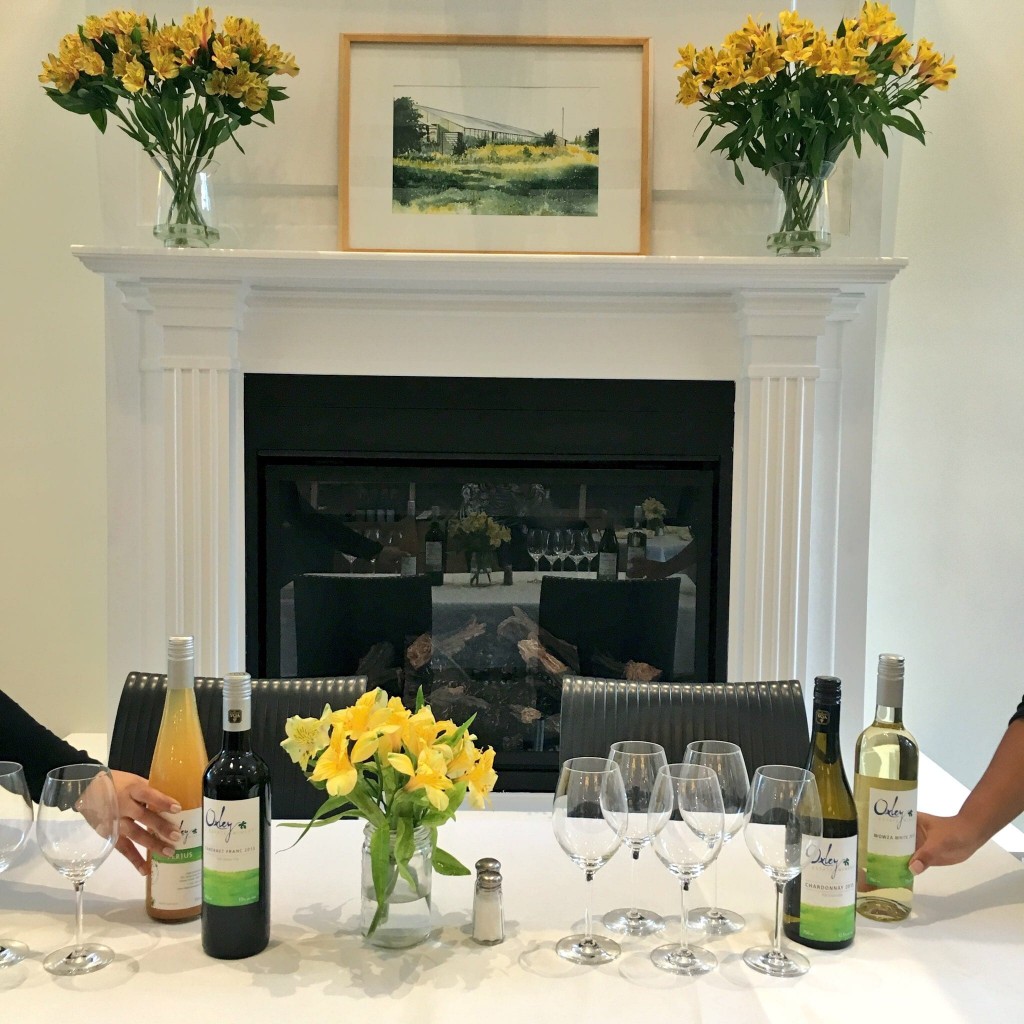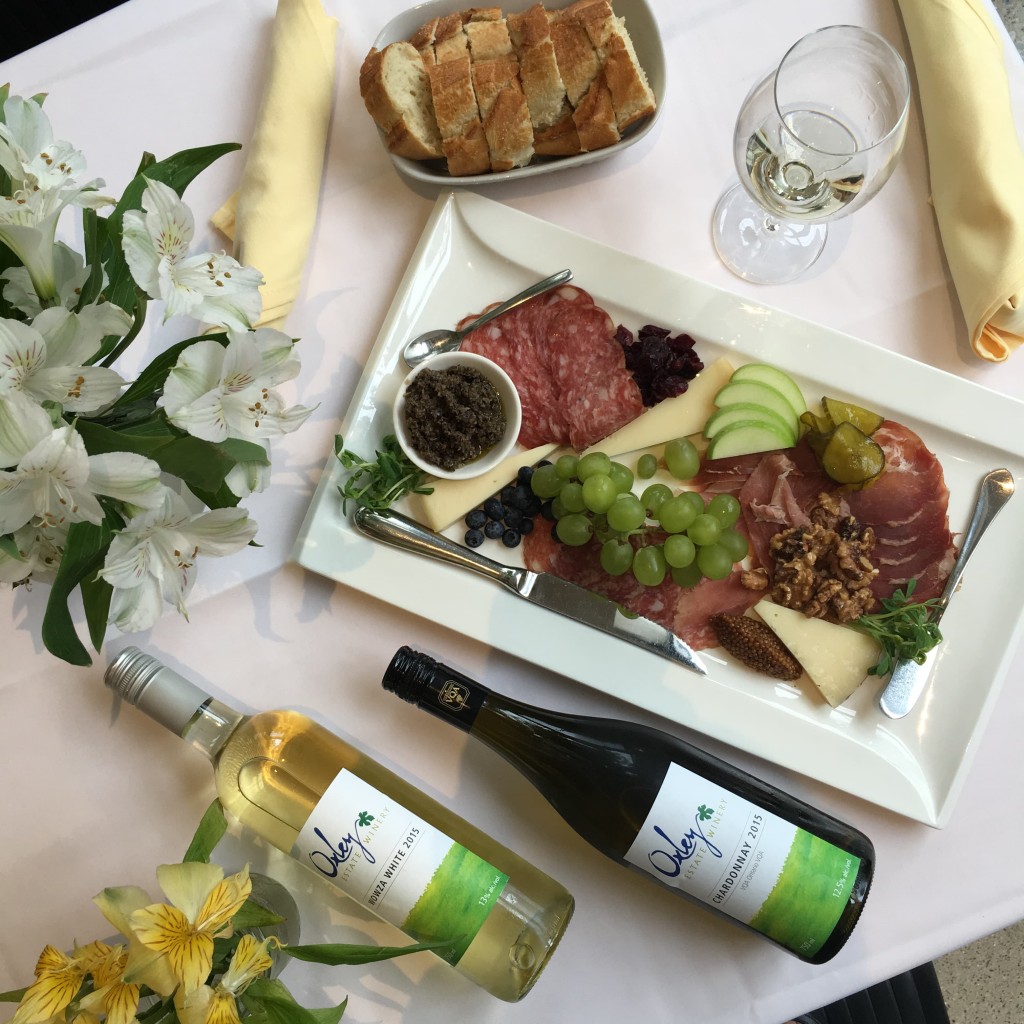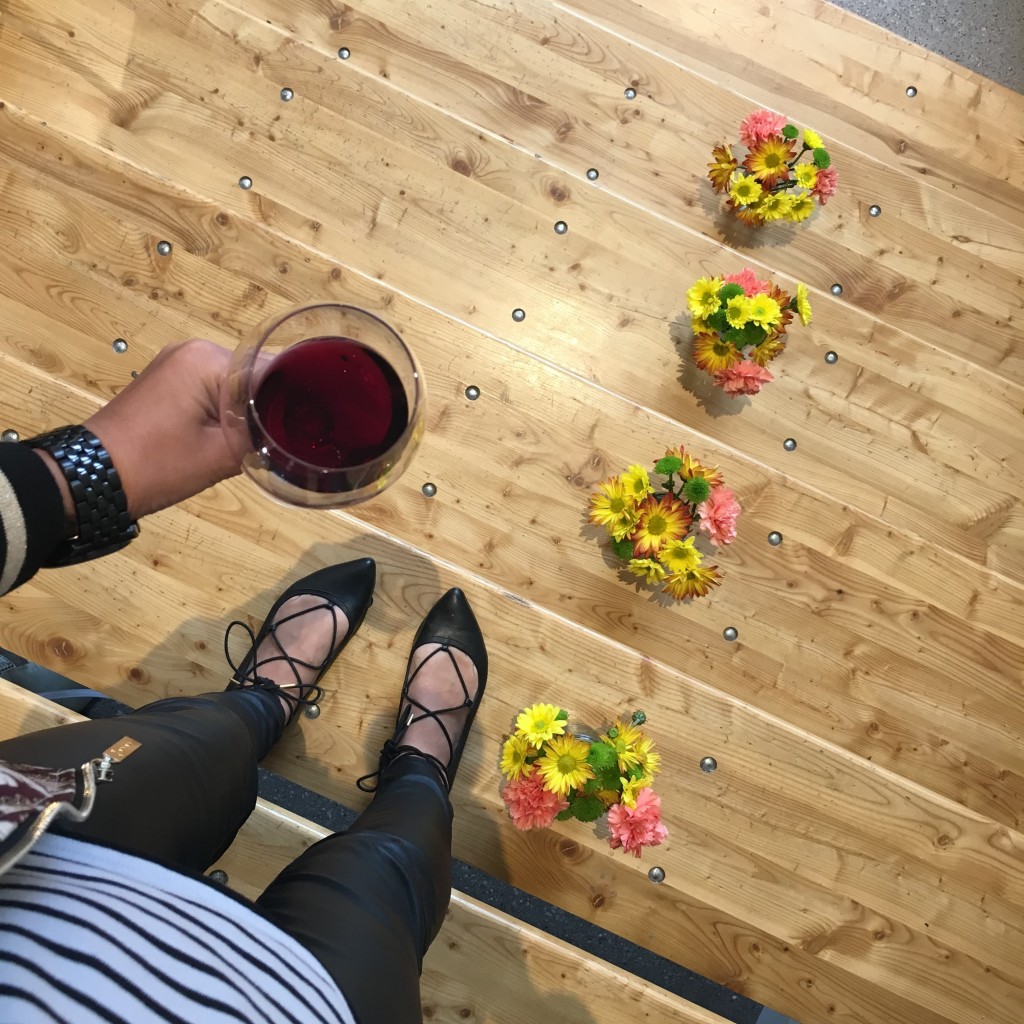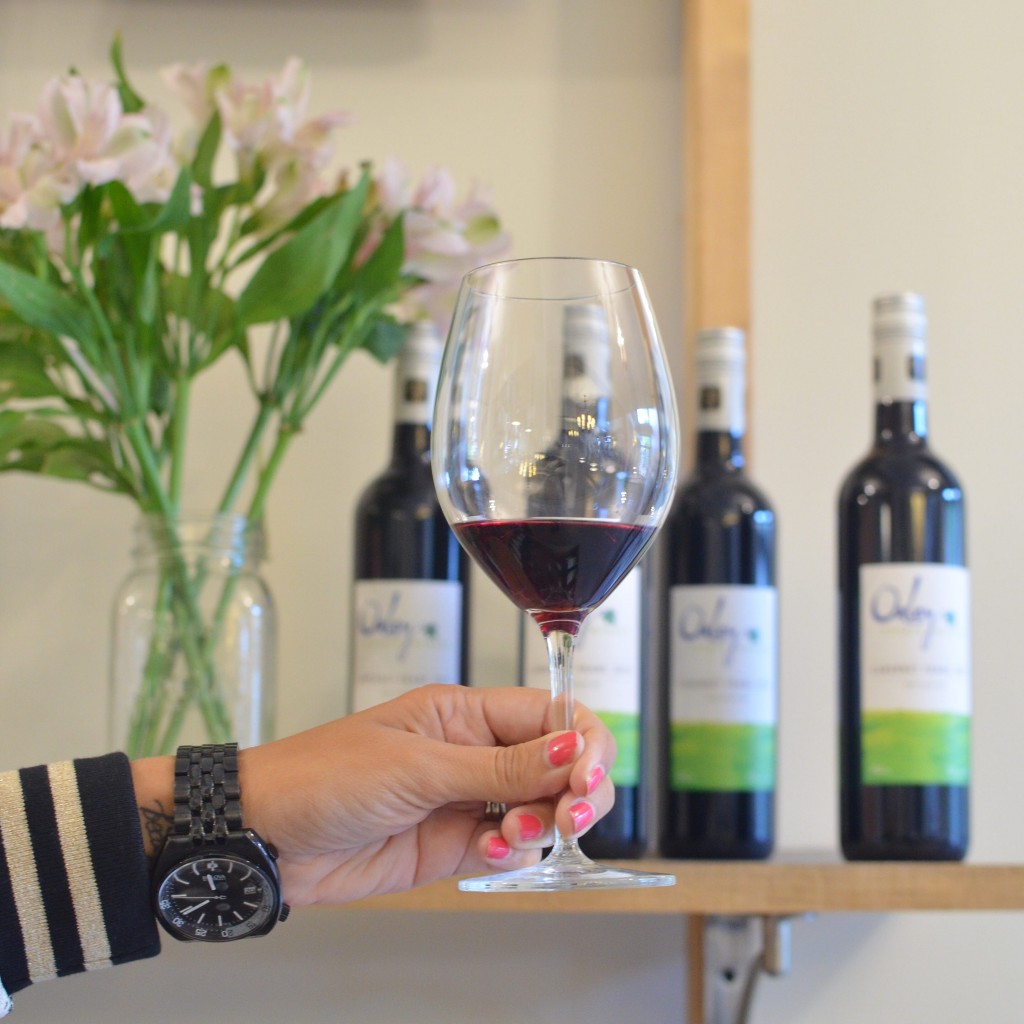 Viewpointe Estate Winery is designed to give a different point of view to the traditional wine. It's located in Essex County with a breathtaking view of Lake Erie. I could have spent the entire day here, it's so calm and peaceful. It creates boutique wines from its vineyards using state-of-the-art equipment in a semi-gravity flow facility. They offer a wide variety of wines each with their own distinctive characteristics.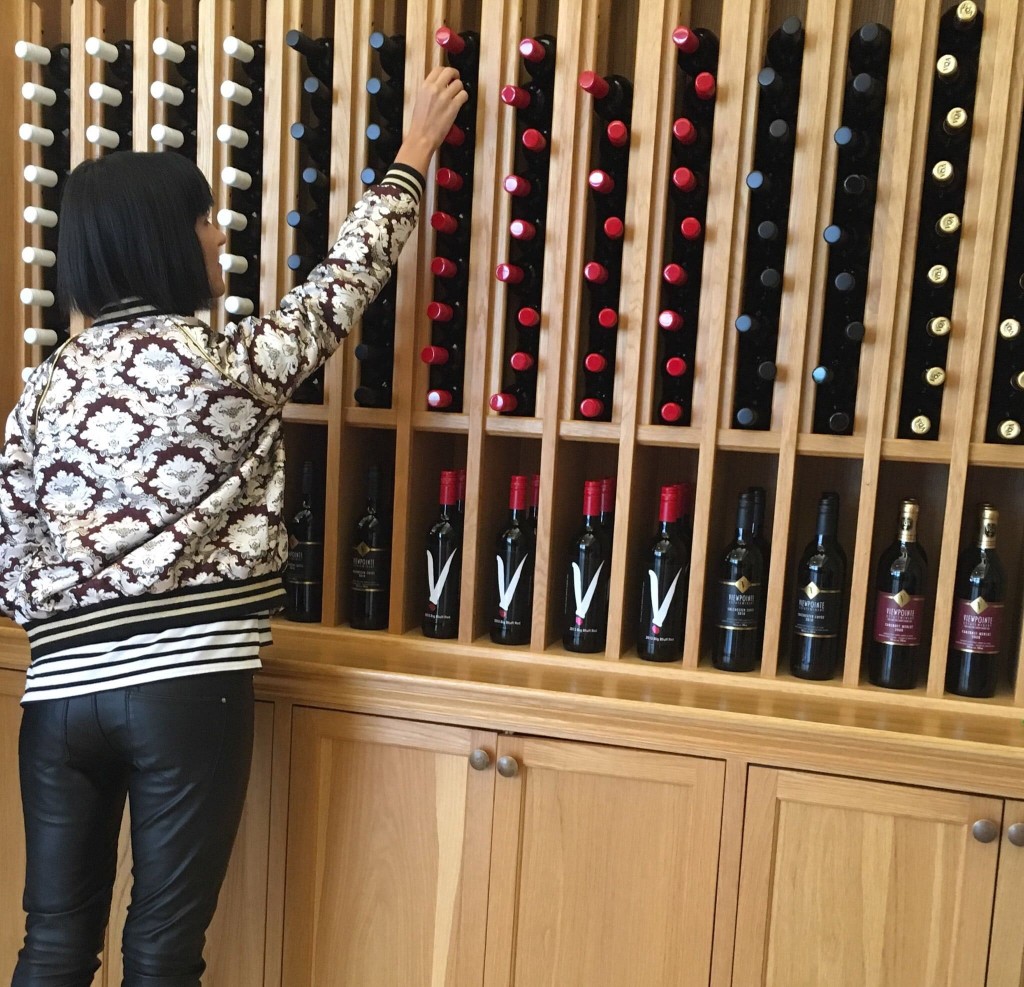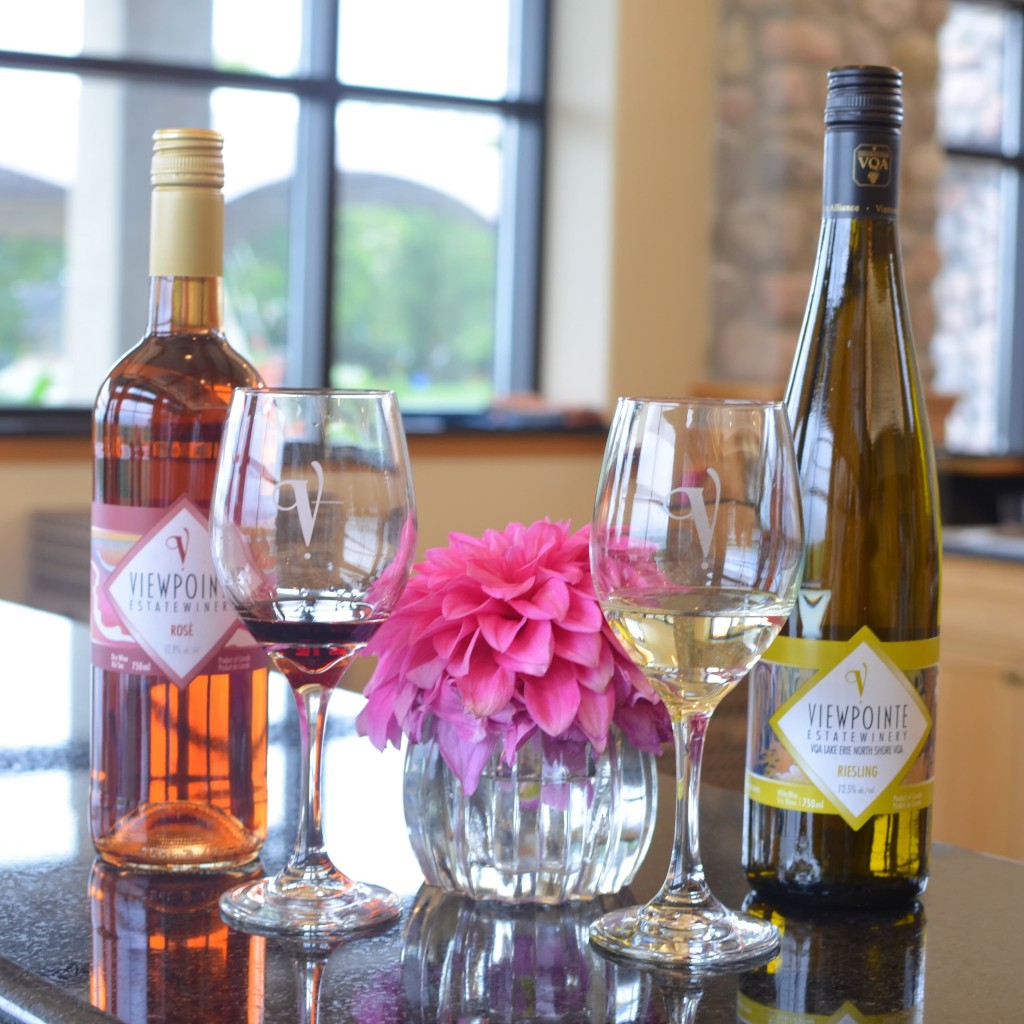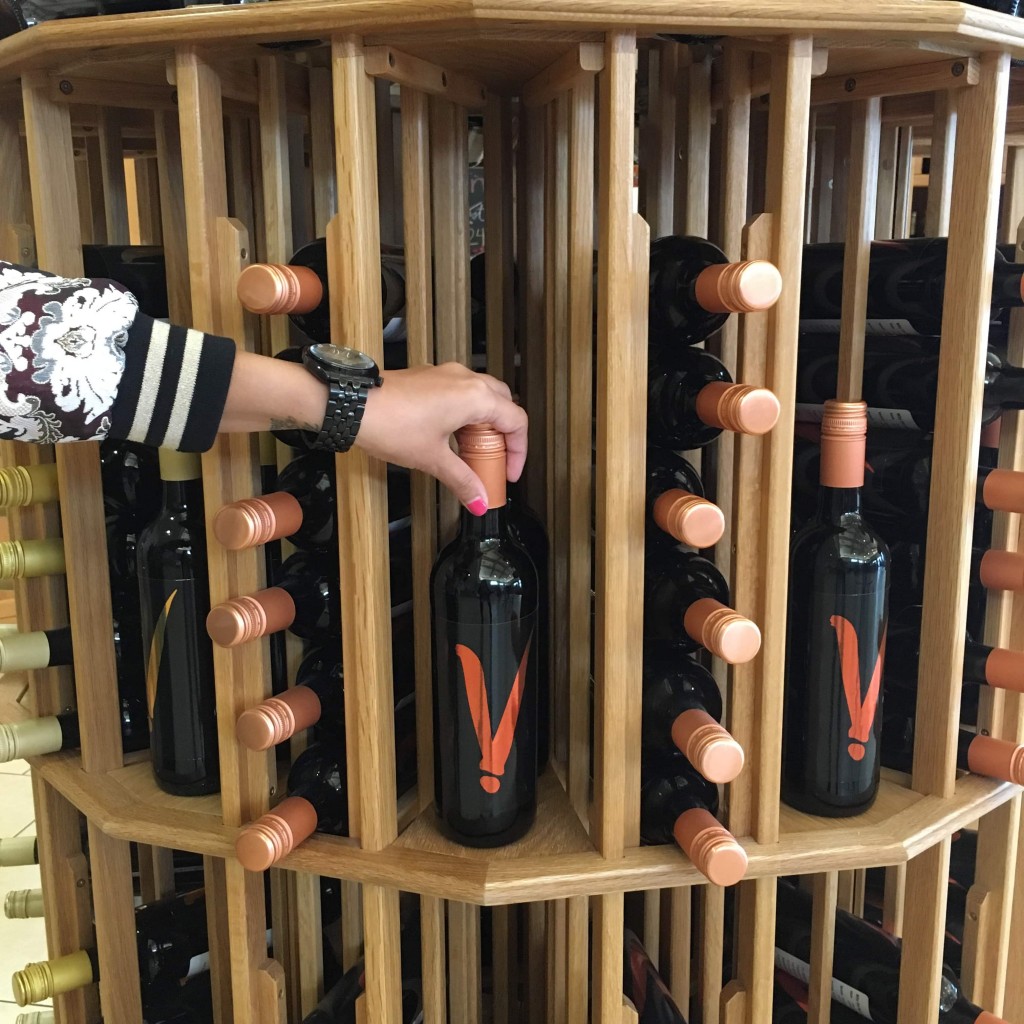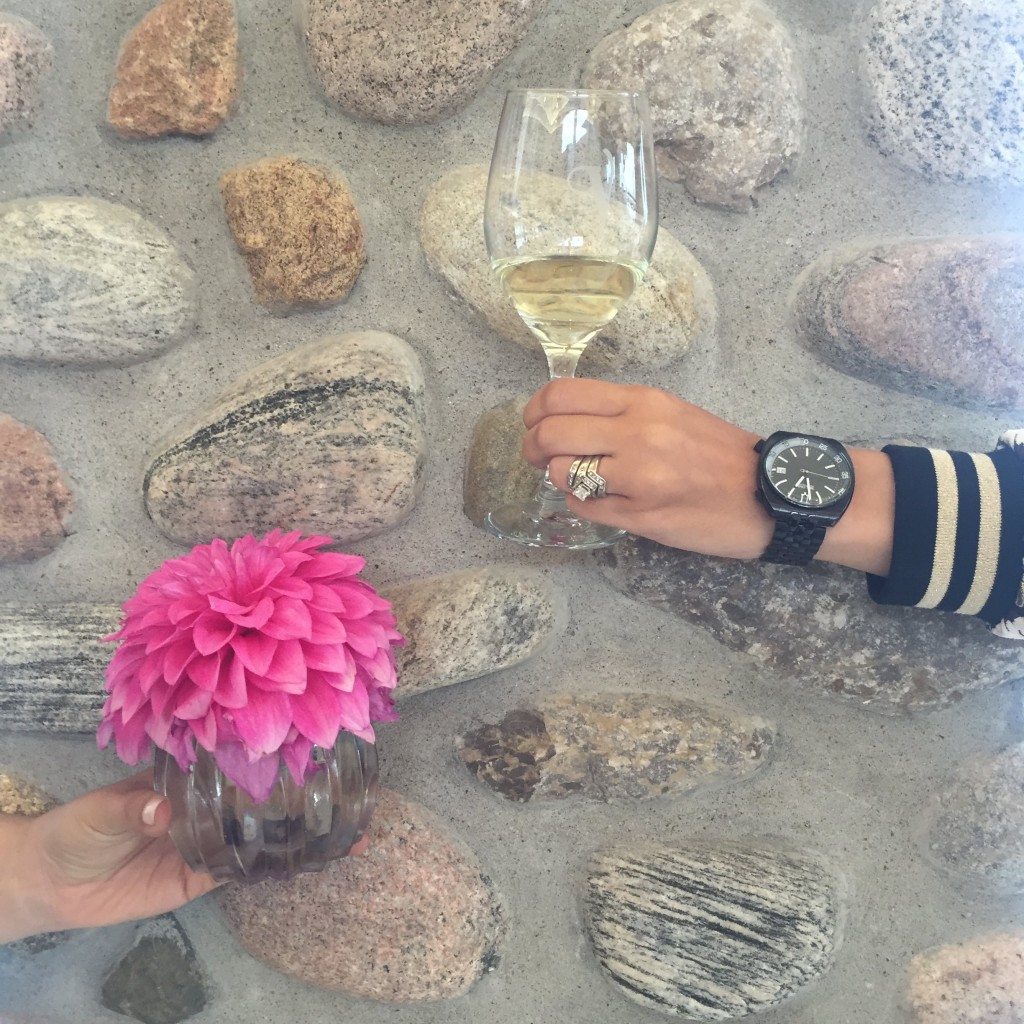 Our last stop, and I don't like to play favourites, but Wolfhead Distillery was at the top of my list of places we visited during our 3 day Southwestern Ontario road trip. What can I say, I'm a sucker for all things whiskey and vodka. It's the first premium distillery in Windsor Essex County and probably has one of the youngest distillers in Canada (Ryan is only 24 and amazing). They offer 6 unique premium products, a deep honeyed bronze whiskey, a deep toffee brown Coffee Whiskey Liqueur (which I totally picked up and brought home), a bright apple cider amber caramel whiskey, a crystal clear vodka, a banana caramel flavoured vodka (that although I'm totally allergic to bananas I had to try and was obsessed with) and last, but not least, a grapefruit flavoured vodka that was equally delicious. It's not currently sold at the LCBO, but if you're ever in the area, I highly suggest stopping into their retail store and picking up a bottle. You can even stop for a bite to eat at their restaurant that features innovative and trendsetting culinary cooking.