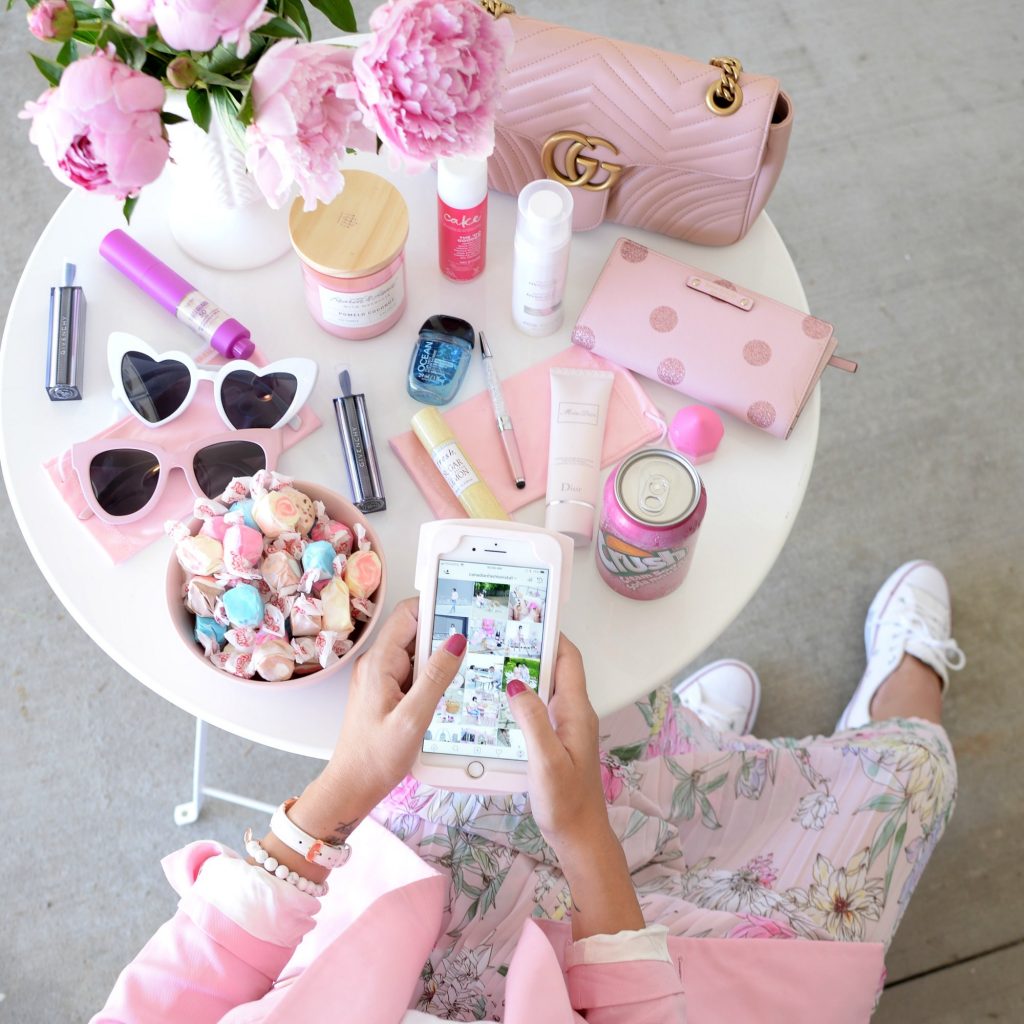 Summer Essentials That You Should Have In Your Purse
Summer is almost here, which means… nonstop dancing at music festivals, endless backyard barbecues, and frozen cocktails on the patio. You've probably become accustom to transitioning your wardrobe for the season, but have you stopped to think about your handbag? I'm pretty noisy when it comes to other women's handbags, I love seeing what's inside. It leaves me feeling inspired to give mine an overhaul for the summer. Obviously, the content of my bag depends on the size I'm carrying or the event or outing I'm heading to, but these are some of my summer essentials that I never leave home without.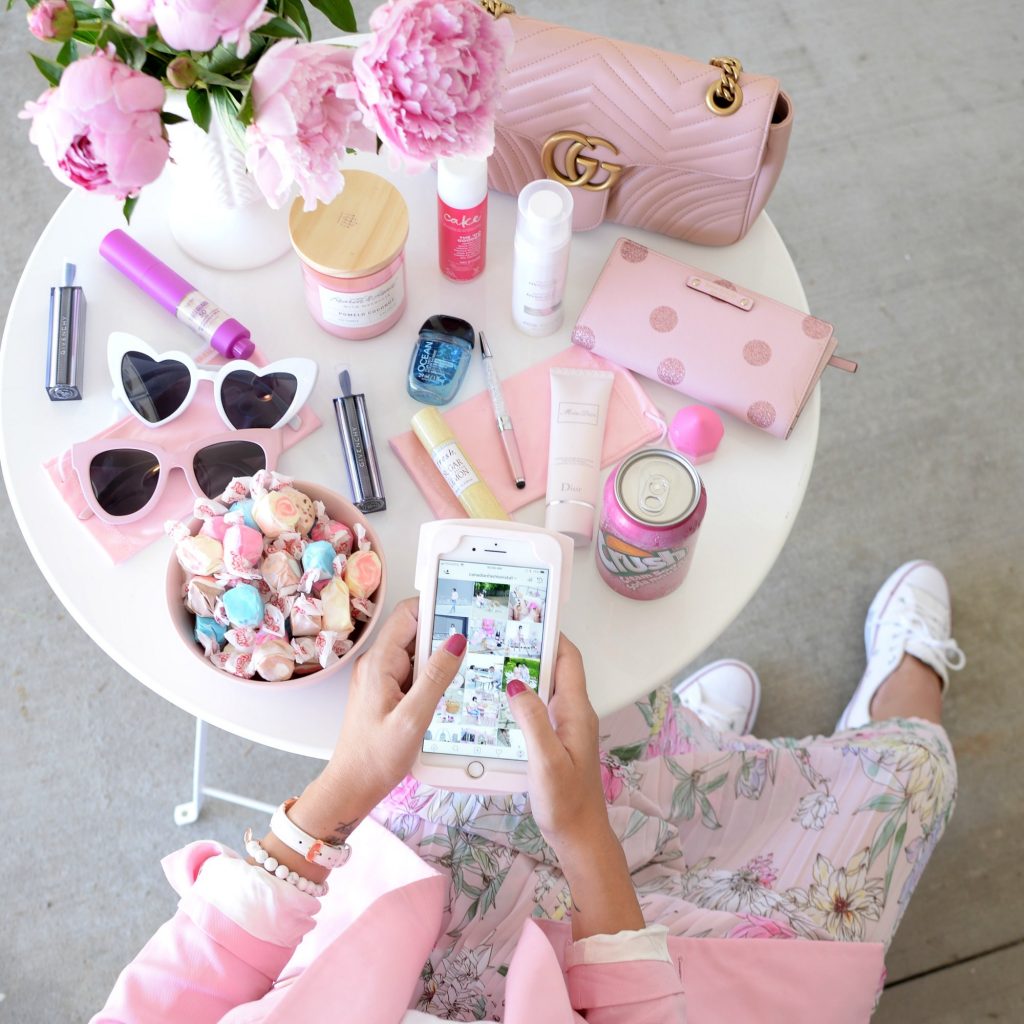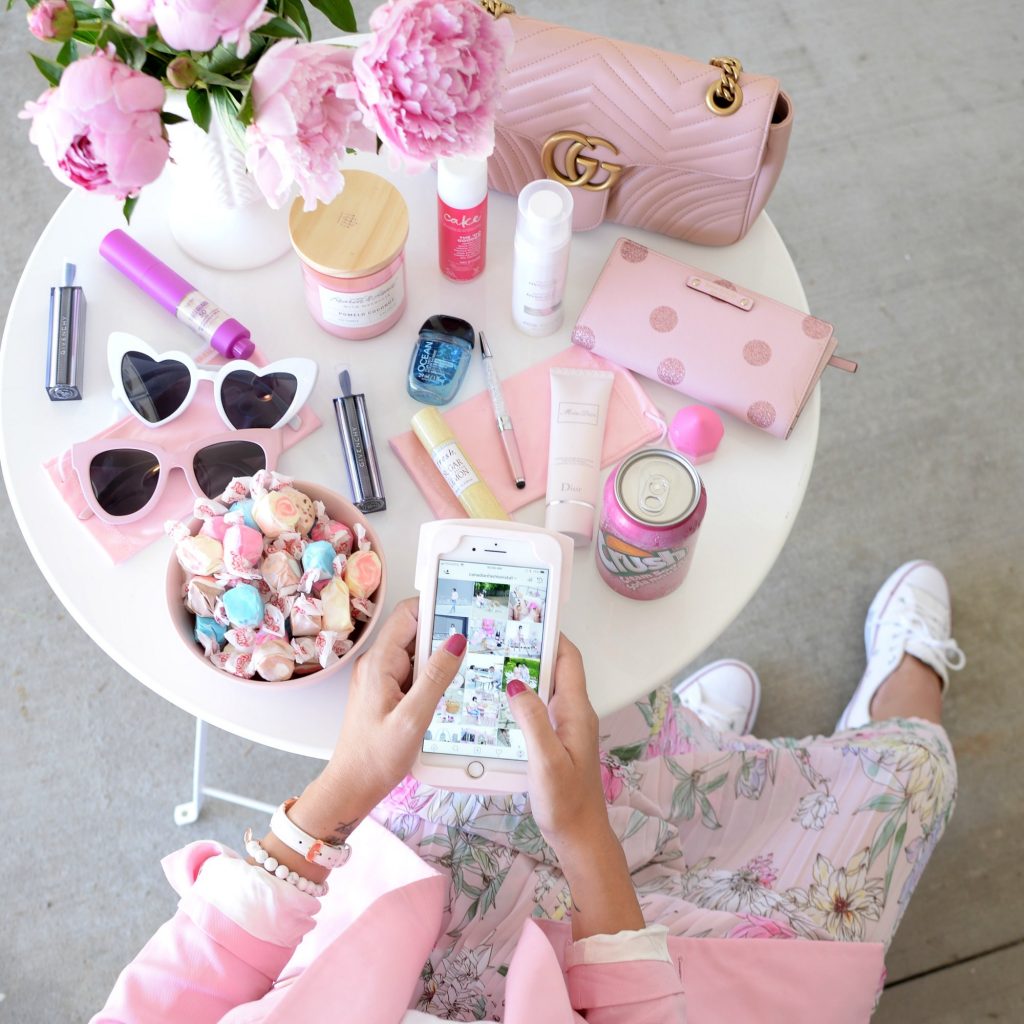 What's in your most prized accessory this season, aka your purse? Today I'll be sharing the ultimate guide to items you actually need in your purse this season. No, I'm not referring to your wallet, keys or iPhone, that's a given. I'll be talking about everything you need, from a portable charger to travel-size goodies, to makeup that will freshen up your look mid-day.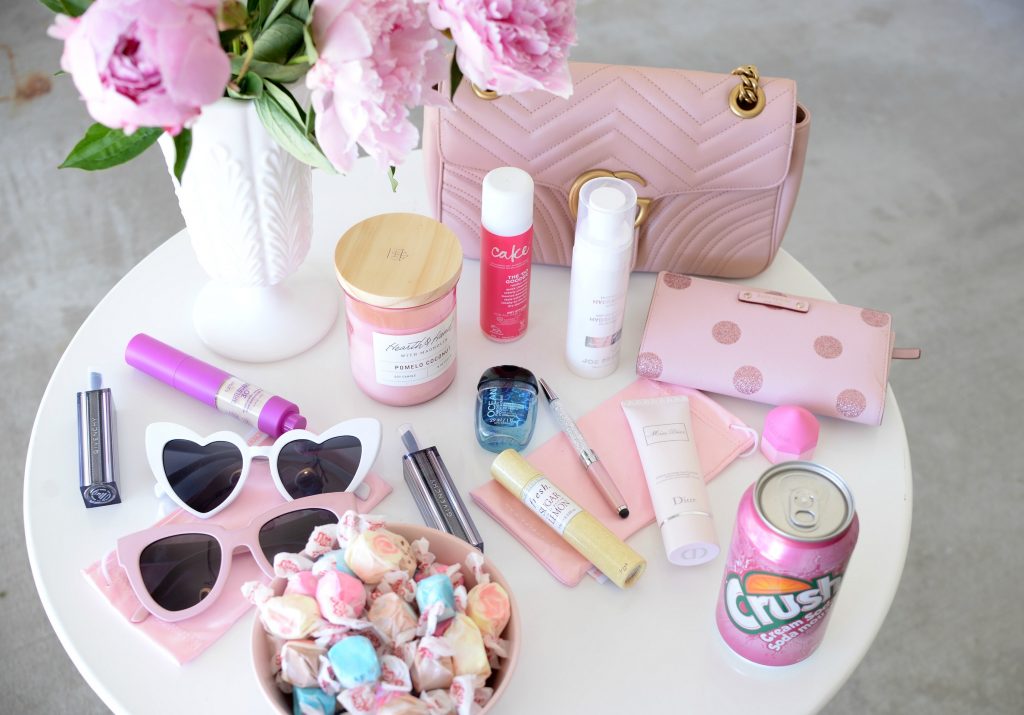 Let start with the non-beauty items, the ones I can't leave the house without. Of course, in the hot summer months, I can't leave without a killer pair of sunnies. I'm deeply in love with zeroUV right now. They have the largest assortment, of affordable, yet trendy glasses, around. Not only do they offer you the latest fashionable styles at a fraction of high retail prices, they also offer full eye protection against harmful UVA & UVB rays.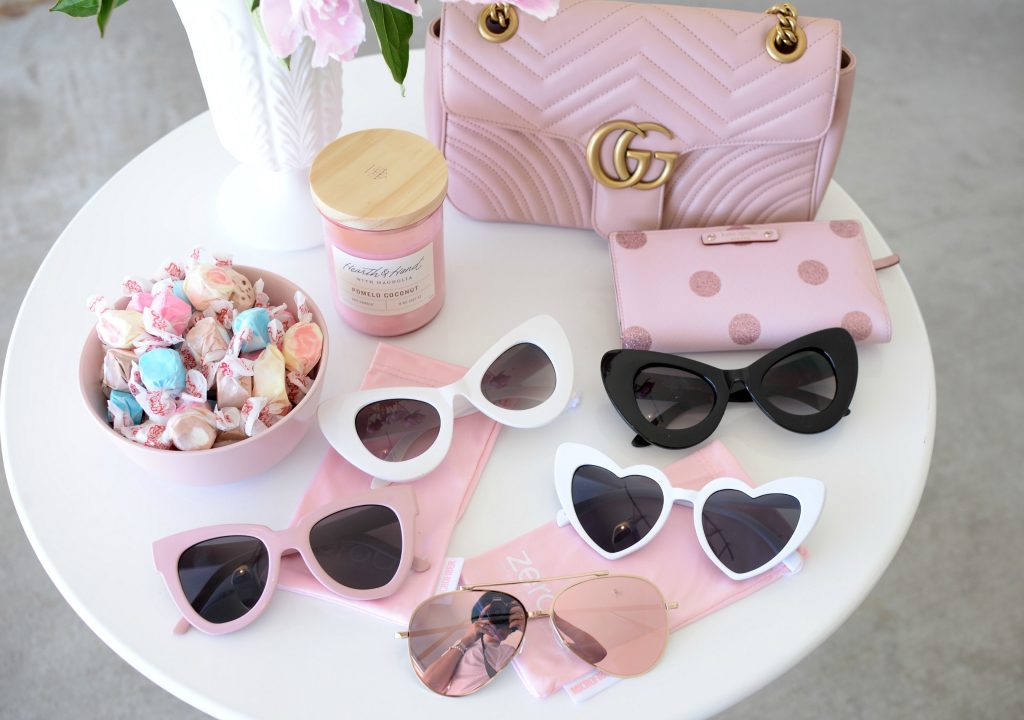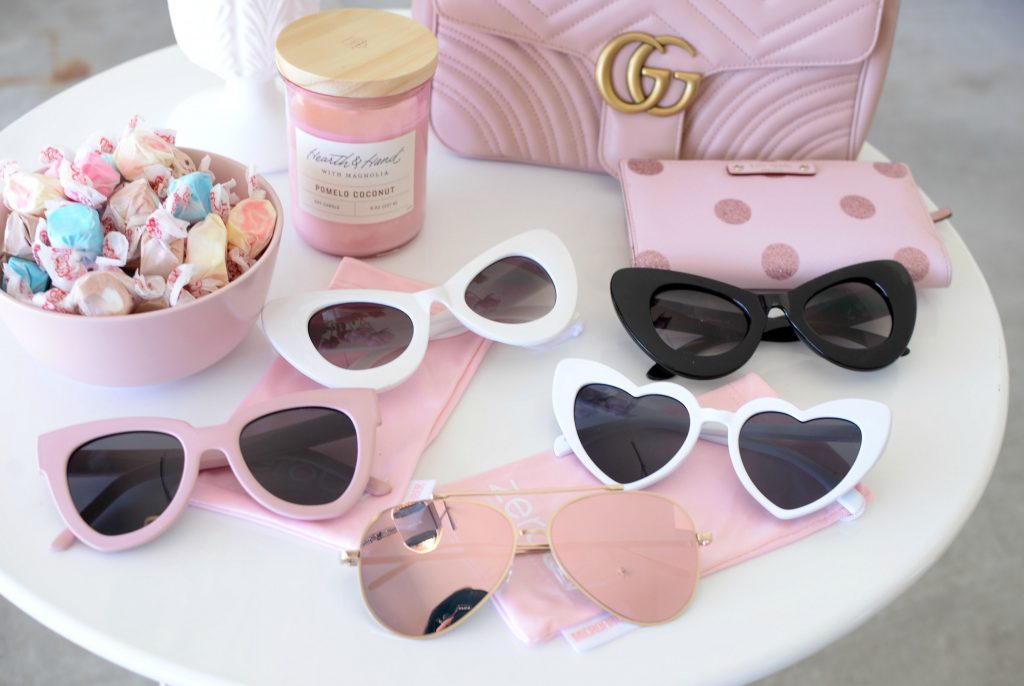 I also always have a pen, cause you never know when you're going to need one. Cause a girl likes to feel boujee when she's out and about, I carry around this super chic Swarovski pen. It retails for $39.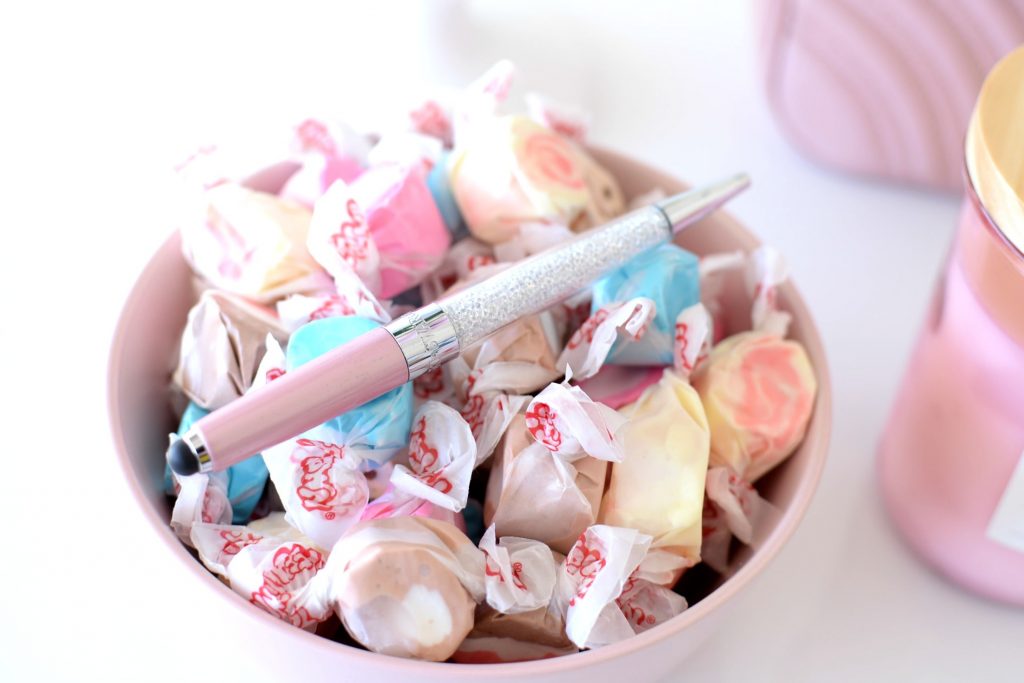 As for personal hygiene products, I hate feeling sticky, dirty or sweaty, so you'll usually find me carrying around wet wipes and hand sanitizer. When it comes to anti-bacterial hand gel, I think its save to say we're all obsessed with Bath and Body Works PocketBac's. Not only are they pocket-size and come in an array of scents, they're fast absorbing and non-drying. Perfect for applying after you pump gas, in a busy mall or before you eat. On sale right now for 6 for $10.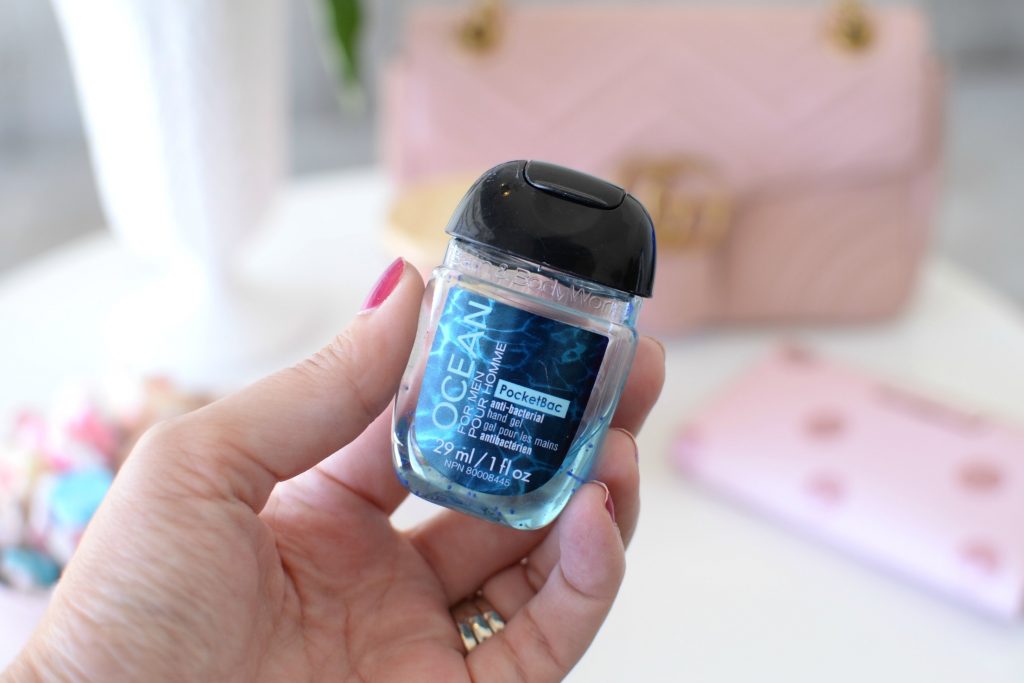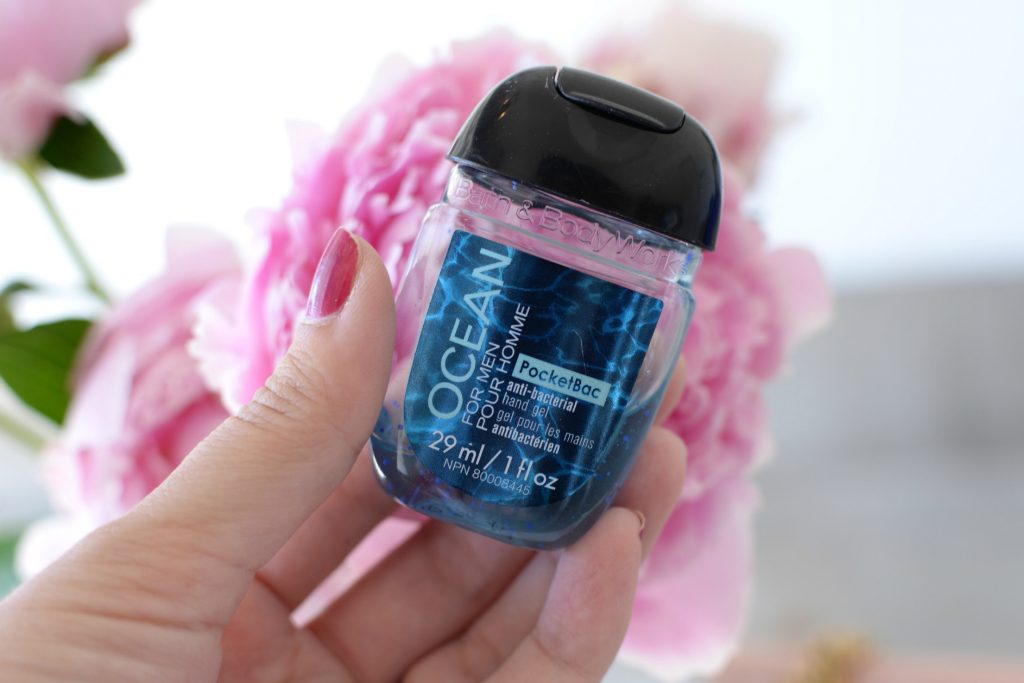 Hand cream is a must, and I'm loving the new Dior Miss Dior Nourishing Rose Hand Cream. This incredibly rich and creamy, nourishing hand cream is formulated with soothing rose water to deeply hydrated the skin. Its lightweight formula absorbs within seconds to moisturize the skin with all day hydration without feeling greasy or sticky. It leaves hands feeling silky-smooth and soft with a beautiful and delicate rose scent. It retails for $48.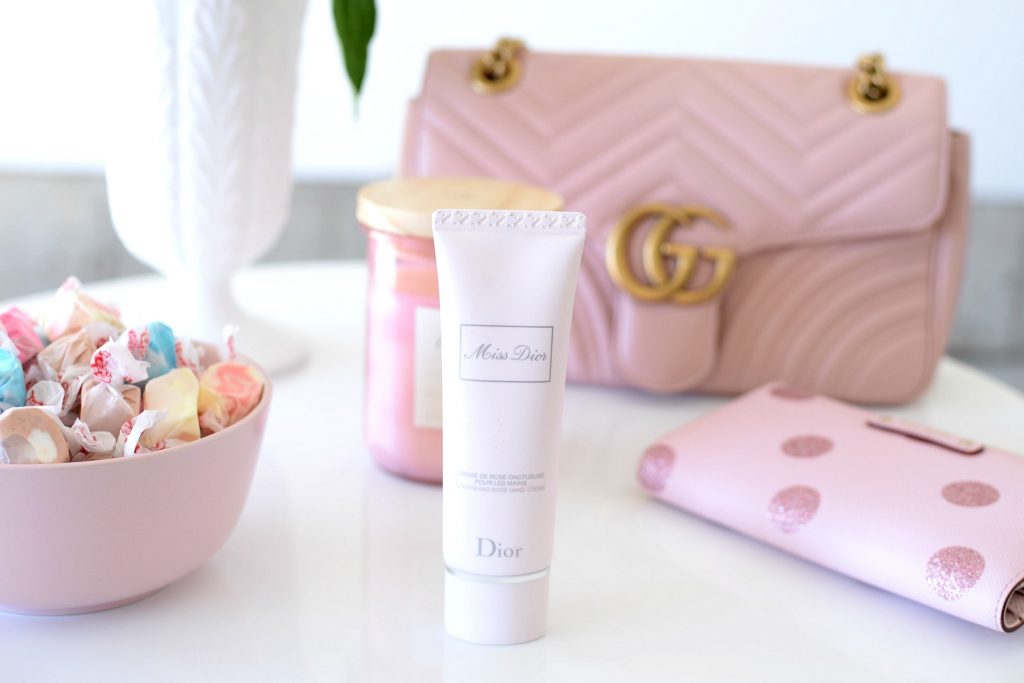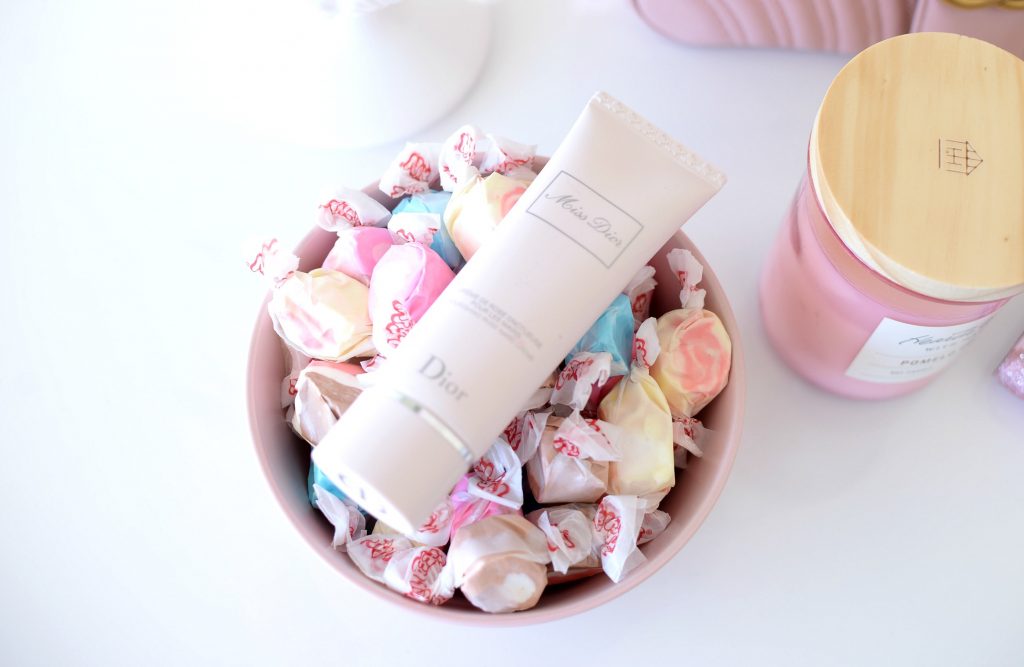 Keeping with the fresh theme, I also have a mini or travel-size perfume with me. Let's be honest, we spray our fragrance on in the morning, but by mid-afternoon, its completely gone. I like to have something fresh and clean, and as of lately, I've been enjoying the Fresh Sugar Lemon. Not only is it offered in a rollerball, perfect for your purse, its irresistible sugar scent is incredibly captivating. Its infused with fresh lemons, along with Italian bergamot, yuzu, mandarin, lychee flower, orange blossom, ginger flower, oak moss, caramel and white santal. This fresh and slightly citrusy scent is addicting and delectable. It retails for $34.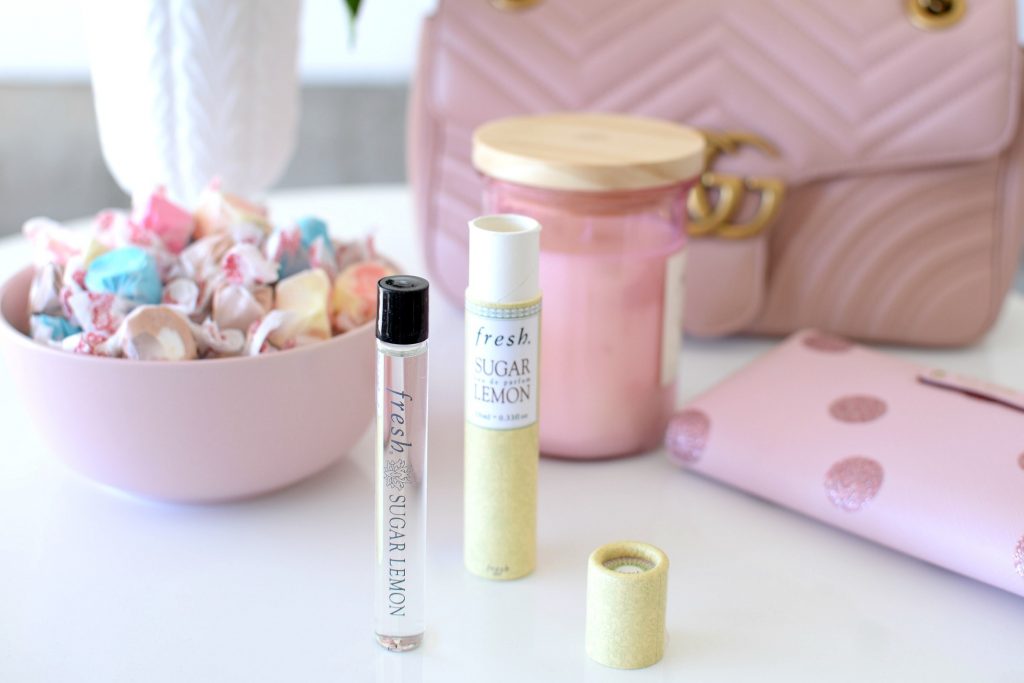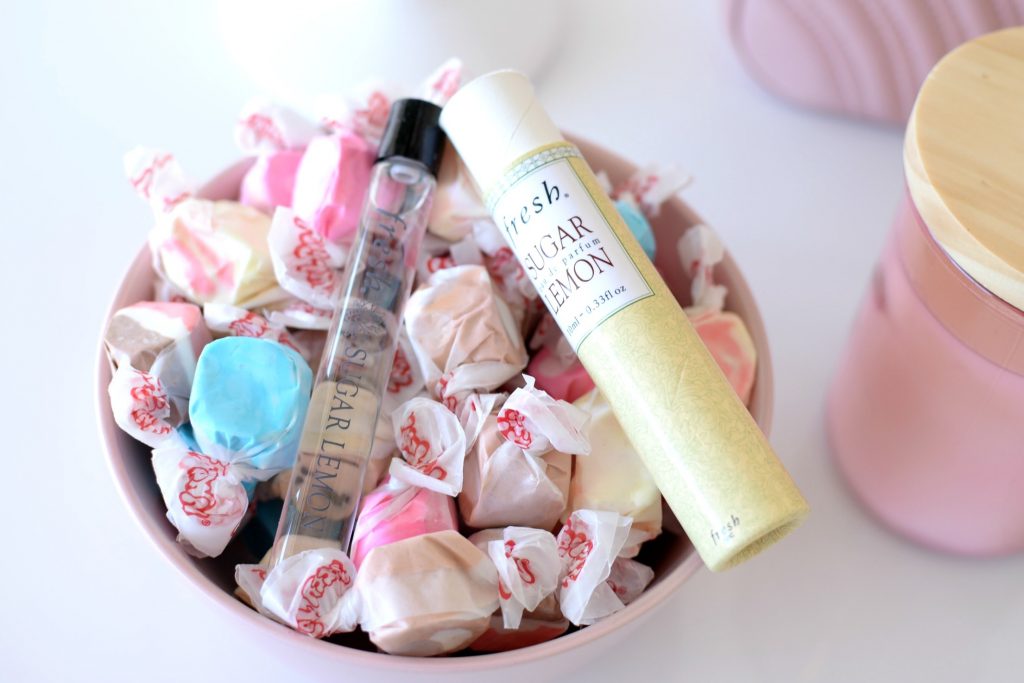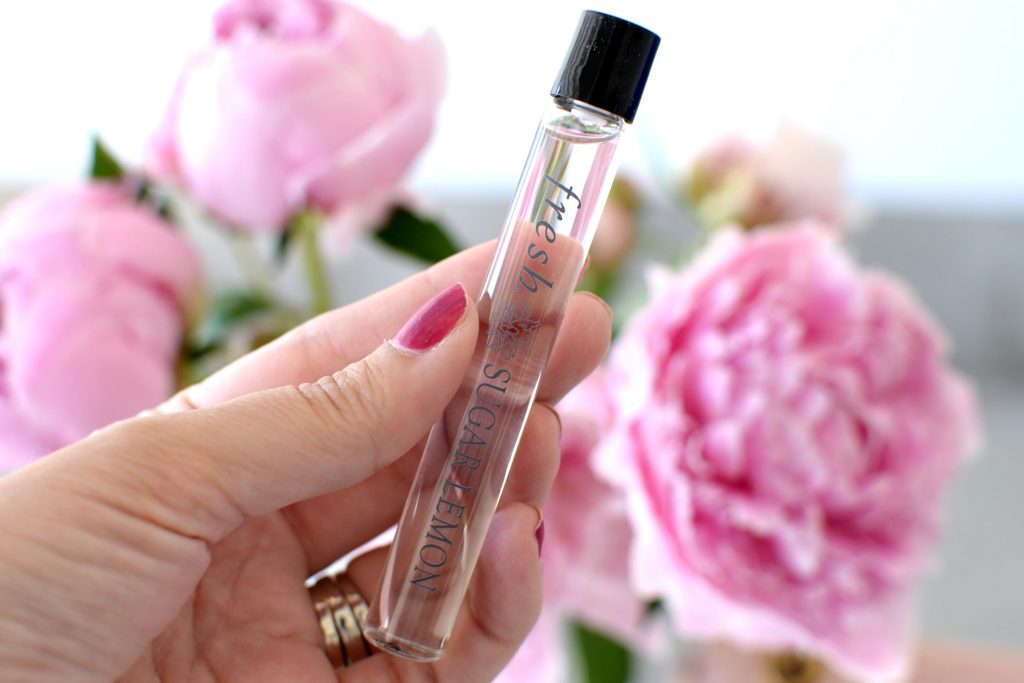 Unless you go makeup-free, its hard to re-apply your SPF every 2 hours while outside enjoying the sun. This season, I was introduced to powder sunscreen. Its basically dry sunscreen that can be applied overtop of your foundation. tarte Tarteguard Mineral Powder Sunscreen SPF 30 looks and feels like any loose translucent face powder but helps to protect and mattify the skin. Although this shouldn't be a replacement for your regular sunblock, it will however provide an extra layer of protection throughout the day. This vegan, brush-on style powder is easy to use, absorbs within seconds and leaves behind no chalky, greasy or white-castes. It keeps your hands clean and is lightly fragranced with a natural vanilla scent. It retails for $28.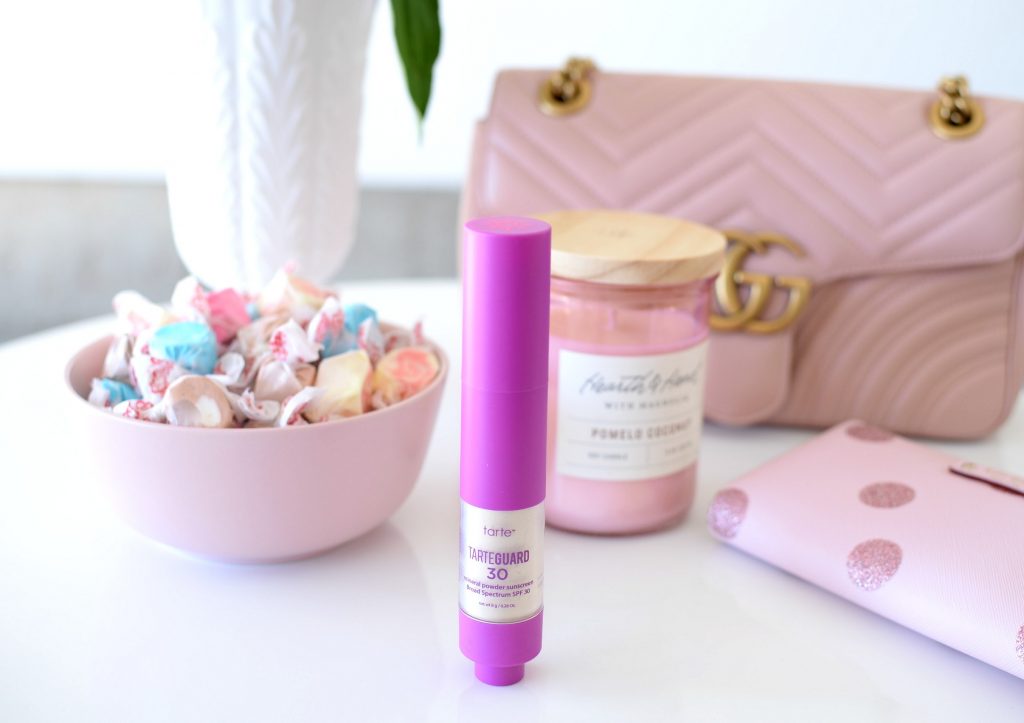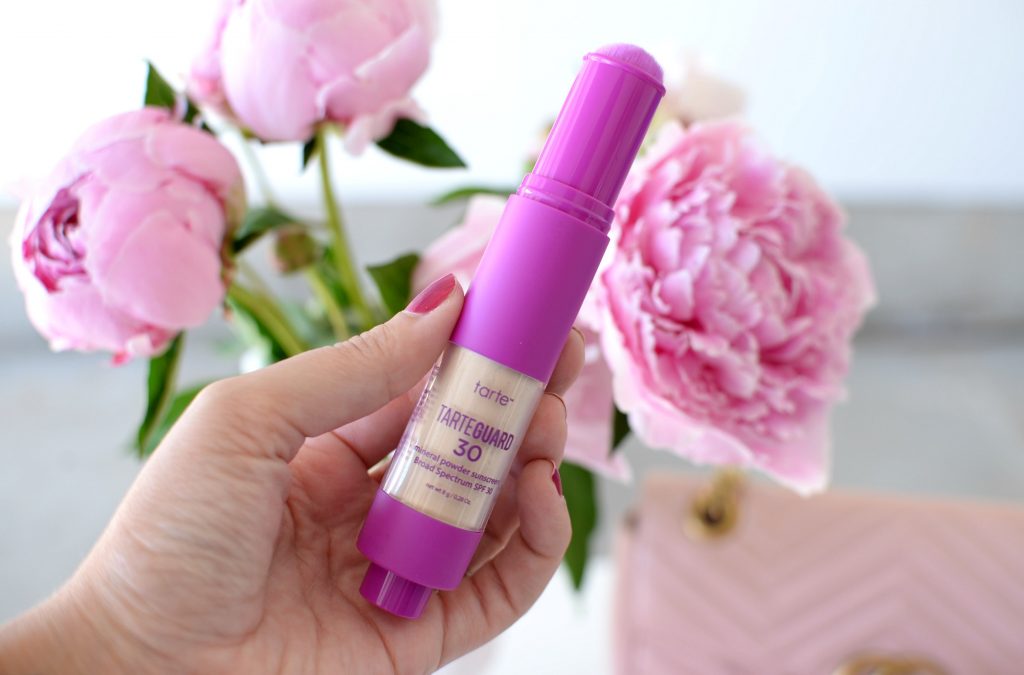 Dewy skin is always in. Whether I'm looking for that glow-from-within look or want to rock a highlighted glow, there is no doubt that hydrated skin is where it's at. Hydrating mist, like the new Joe Fresh Fresh & Go Hydrating Spray helps keep me flawless and dewy all-season long. It ultra-fine mist not only helps to create a gorgeous glowing look, it also helps to rehydrate the skin while I'm on the go. My glow can instantly be enhanced, or on days when I'm looking for a more natural look, it can help melt my makeup into my skin for a flawless finish. It doubles as a primer and setting spray, locking, setting and holding my makeup in place all day. For those with dry skin like myself, this mist will be even more valuable as it ensures your skin stays nourished and moisturized. It retails for $10.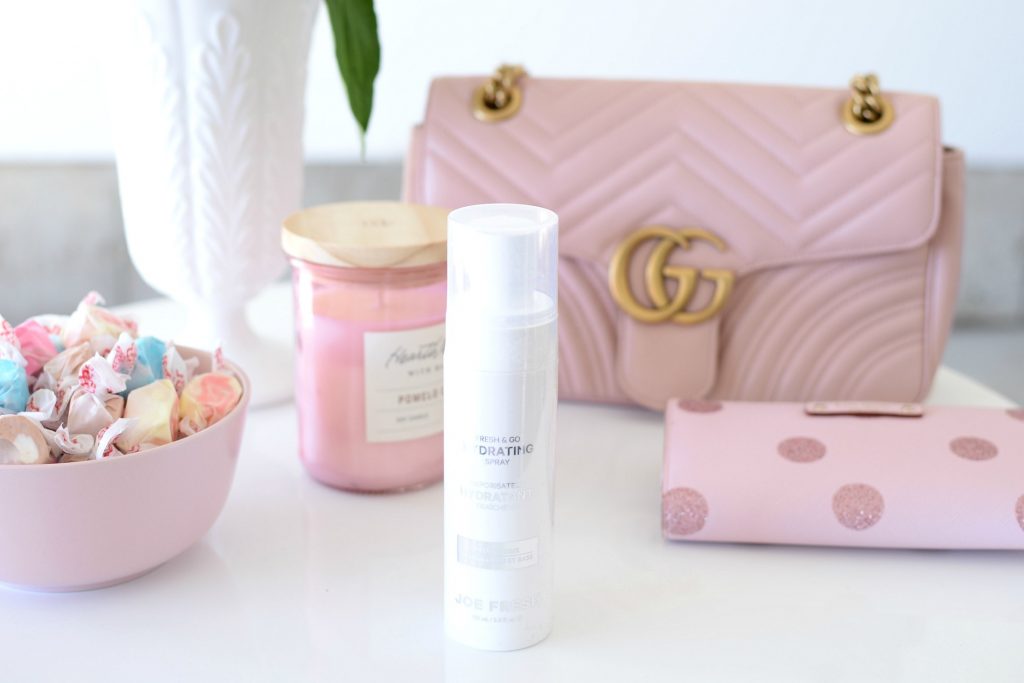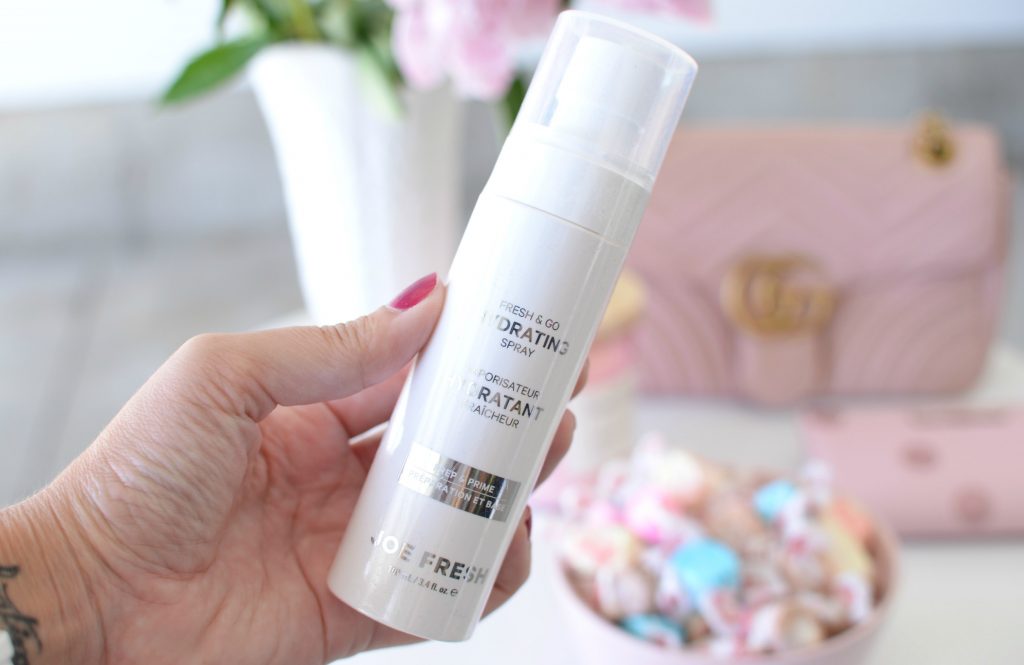 When it comes to cosmetics, I can't leave home without a lippie or two. Unless I'm wearing a matte liquid lipstick, I know my colour is probably going to wear and fade before the day is done. Truthfully, in the summer, I tend to reach for a high-shine lipstick instead of a long-wearing one. Givenchy Rouge Interdit Vinyl Color Enhancing Lipsticks are probably some of the most comfortable formulas around and this season they have released 2 limited-edition shades that just scream summer. African Copper and African Raspberry are both formulated with black rose oils to provide maximum shine, colour, hydration and slightly plumping effect with a second-skin like feel. Its thin, silky-smooth texture not only blurs away imperfections, but its light reflecting formula helps to give the illusion of fuller, smoother, denser lips. Its high-shine colour paired with its moisturizing benefits makes this the perfect lippie for warmer months. It retails for $41 each.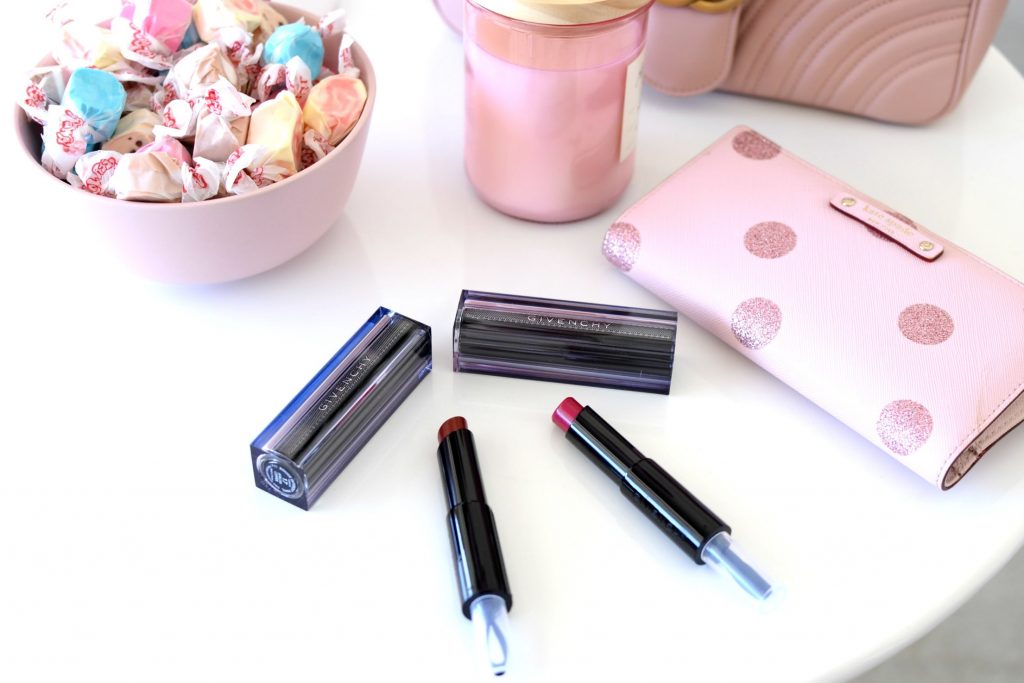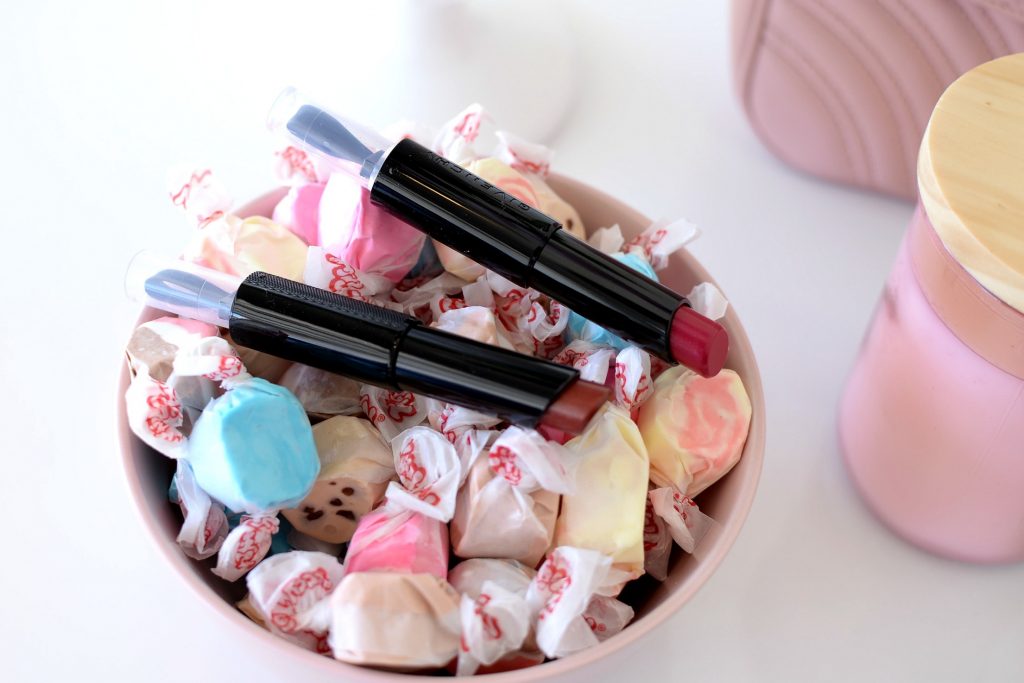 Another lippie product that's always in my handbag, a good lip balm. I couldn't pass up the new The Body Shop Lip Juicers. Come on, how cute is the packaging? Not only is it offered in 5 juicy flavors, they are 100% vegan, incredibly moisturizing and add a healthy pop of colour to your lips. It's enriched with shea butter, marula oil and organic olive oil to not only keep lips nourished but creates a silky-smooth texture that glides on little butter. You're left with soft, smooth and conditioned lips that stay hydrated all day. The Strawberry, Pomegranate & Aloe is like a burst of freshness on your lips. It retails for $10.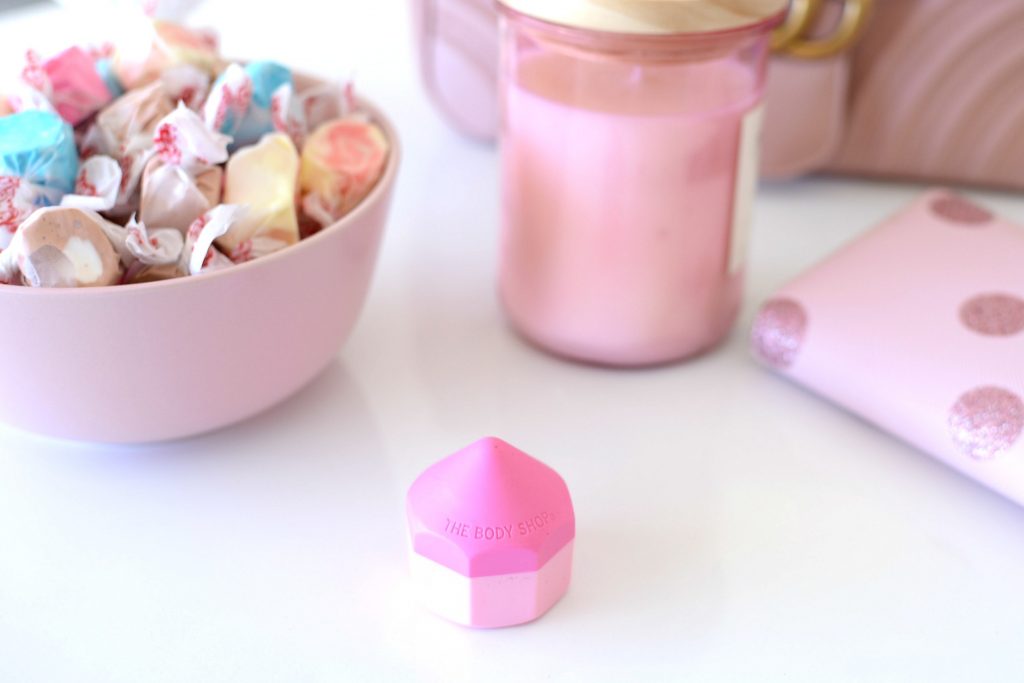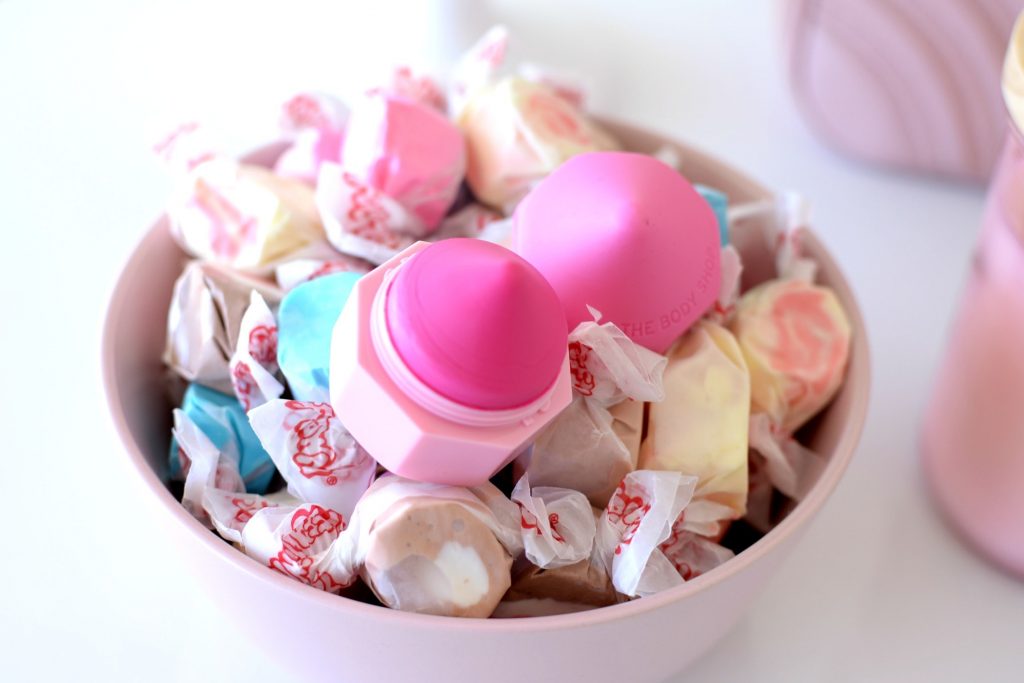 Let's face it, when it's hot and humid out, our hair tends to get sweaty and greasy. To help ensure my locks stay fresh and to add a little volume mid-day, I always have a bottle of Cake Beauty The Do Gooder Volumizing Dry Shampoo Spray To Go with me. I love that it instantly freshens up my strands, without the fear of it leaving a nasty white powdery residue on my black hair. It's the perfect product for controlling oily, leaving your hair silky smooth and incredibly fresh. It retails for $10.