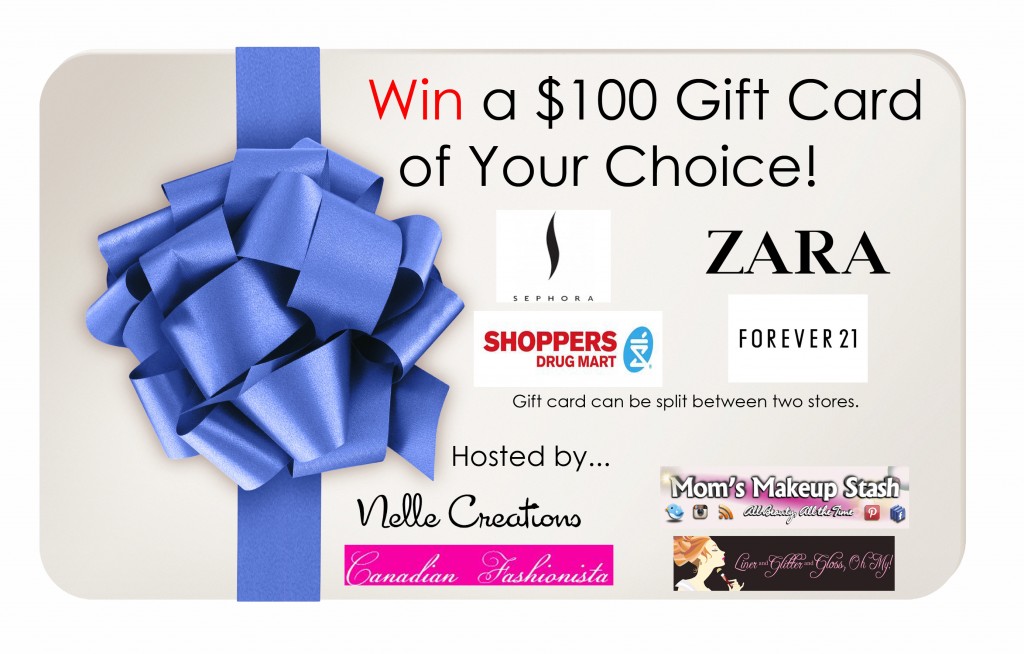 And the winner of the $100 Gift Card of her choice is………Melinda Liu
Highlight to blogging is meeting all the beautiful people I'm come to know and love over these past 3 years. So my amazing followers, owners of businesses, PR ladies and of course all my fellow bloggers; everyone is just amazing and so kind to me.
One of my favourite things to show the love to each and every one of you is to host giveaways where you can win amazing prizes; who doesn't love a free shopping spree? Thanks to 3 of my favourite bloggers, who you may have already come to love, thanks to my last Essence Giveaway with them, Jenelle from Nelle Creations, Sandra from Moms Makeup Stash & Dee from Glitter and Gloss Oh My and myself hosted another giveaway where one lucky follower had the chance to win a $100 Gift Card of her choice (or 2 x $50) to either Sephora, Forever 21, Zara or Shoppers Drug Mart.
Entering was easy, just used the Rafflecopter form below, follow our social media links so that you never miss an amazing giveaway again (I have a few more coming up this month) and a huge thanks for all your support over the years.