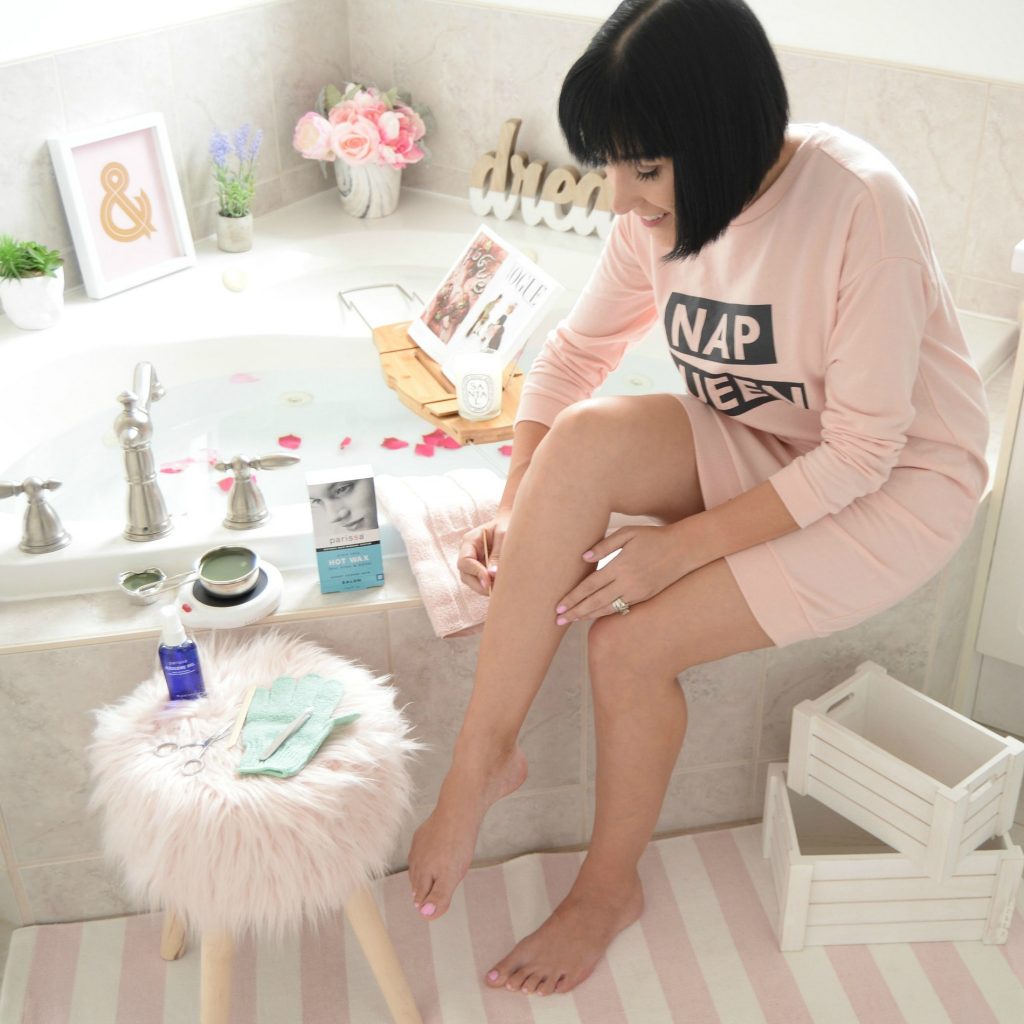 Parissa Wax
Snow is on the ground, there's a slight chill in the air, and although most of us just want to cuddle up by the fire with a hot cup of cocoa and a cozy blanket, winter is actually the time you should start thinking about your summer body. Just because we've put away our swimsuits for the season, and replaced them with sweaters, coats and winter accessories, doesn't mean we can forget about our grooming routines. In fact, winter is the time you should start focusing on how you want your summer body to look… and no I'm not talking about hitting the gym (although you should probably do that too), I'm talking about winter waxing. This is a must if you want smooth, soft, hair-free skin by summer.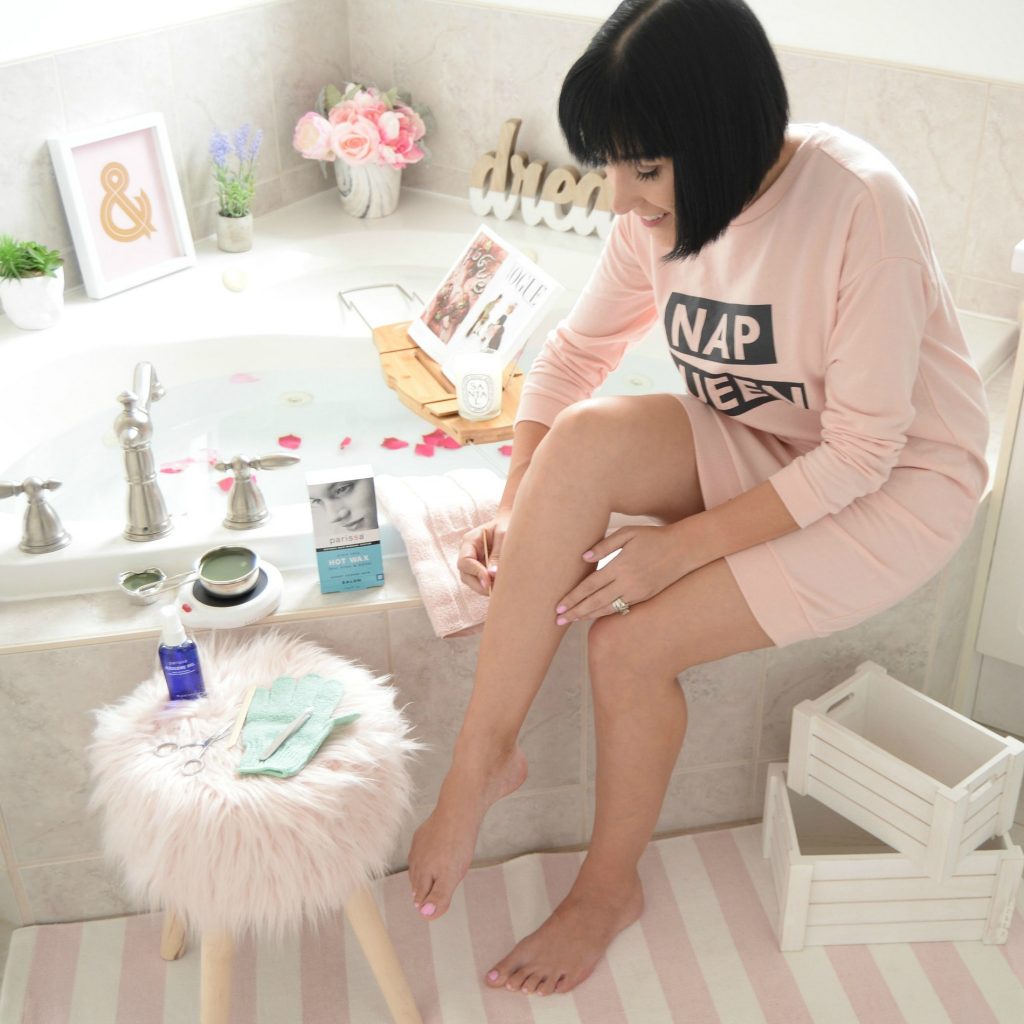 I know most of us think, what's the point in waxing certain parts of our bodies that are only going to be covered up for the next few months? There is so much more to waxing than just removing unwanted body hair. Hair removal can help your skin maintain its radiant, healthy and youthful appearance during those long cold, winter months. With the dry environment and lac of moisture in the air, our skin is often left cracked, red, sore, uncomfortable and irritated. As much water as we drink and as often as we moisturizer, sometimes our skin just needs extra TLC. Hair waxing is an excellent method that can contribute to the overall look and appearance of your skin. Think of waxing as not only removing hair from the root, but as an excellent exfoliant.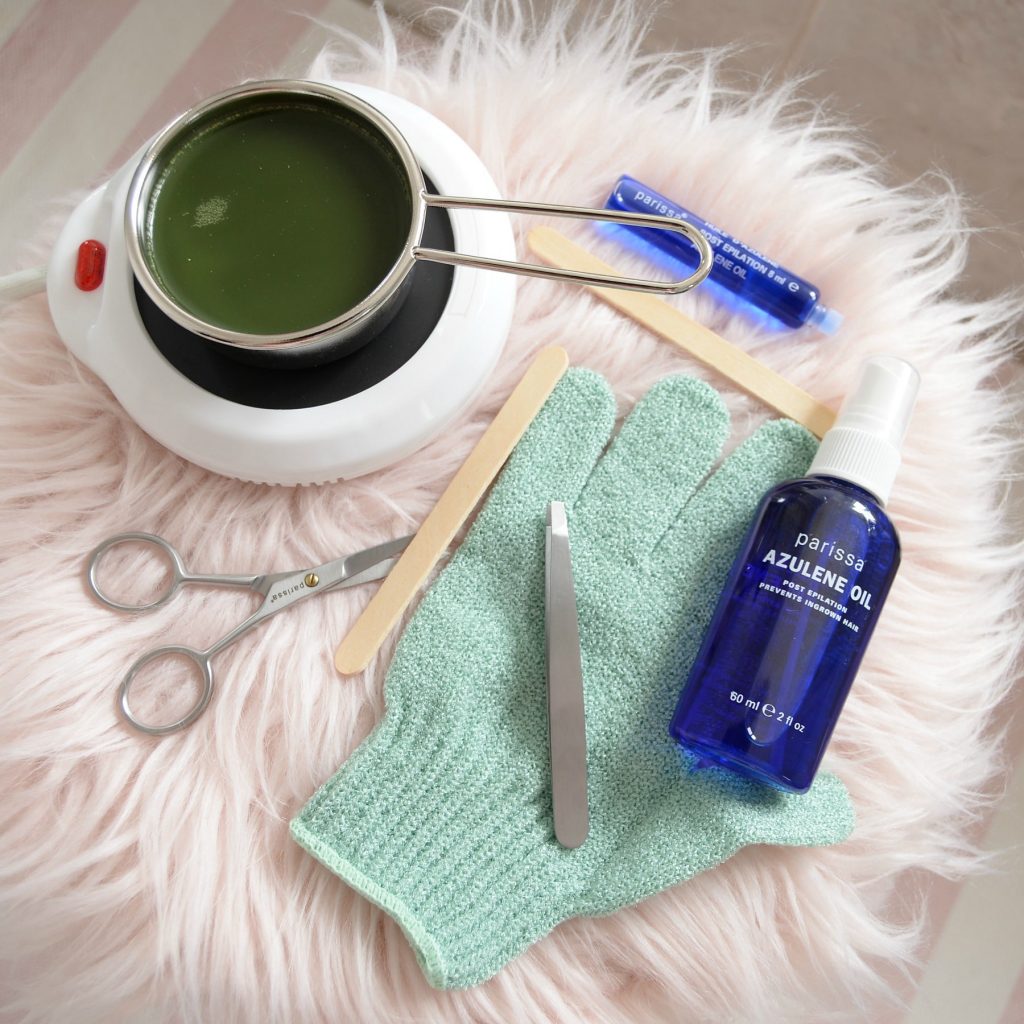 I know not everyone can afford salon waxing, and truthfully, I don't want strangers waxing certain areas of my body. Therefore, I rely on at-home waxing kits. Sure, the thought of hair being ripped from the follicles of the skin may sound extremely painful, it doesn't have to be. Since hair grows in cycles, you can actually reverse all the work you've done waxing in the summer if you don't keep it up in the winter. We all know shaving makes your hair grow back thicker and quicker, while waxing removes the entire hair follicle ensuring your hairs grow back less frequently. Waxing regularly throughout the entire winter months will ensure smooth legs all season long.
As much as I love a clean shave, I hate those painful wax strips that sometimes harden too quickly and is extremely painful to tare off. Parissa Brazilian Waxing Kit is unlike anything I've tried before, and I promise after you try it, there's no going back to traditional waxing. I'm not going to lie, it's a little more time consuming than your typical wax strips, but the results are so worth the extra time.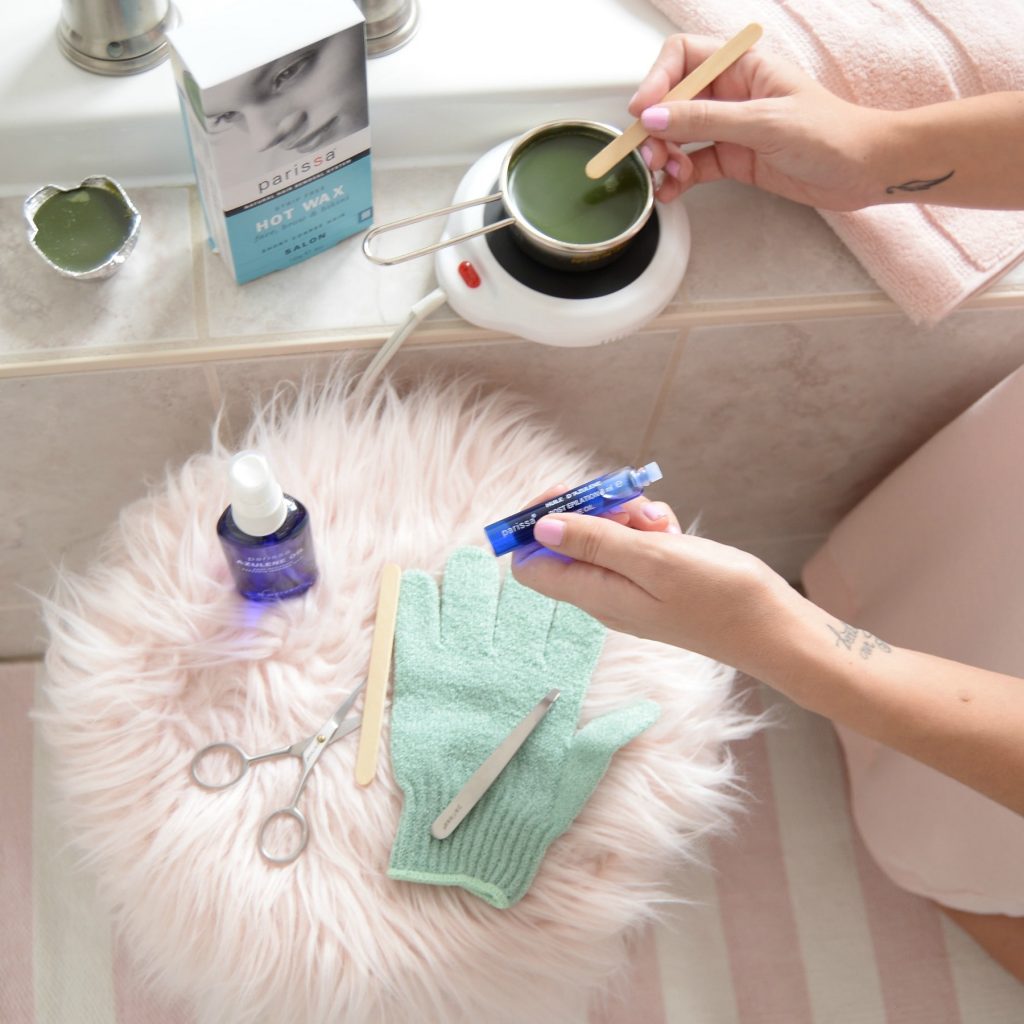 You start by ensuring your hairs are no longer than 1cm in length. This will guarantee an easier wax application. Trust me, take the time trim down your hairs with the scissors provided in the kit, as this will help ease the pain when waxing. You then begin to heat the wax on the stove (on low heat) and then place in on the wax warmer (which is included in the kit) to ensure it stays at the right temperature. This is amazing, as you don't have to keep running back to the stove to re-melt the wax during your session. Here comes the magic part, this kit doesn't require any strips. Now, I know what you're thinking…. "how is the wax going to remove my hair without those annoying fabric strips"? You simply apply to the skin, in small sections, and as the wax becomes cool and dry, it also becomes completely hard. The wax quickly becomes firms and acts as the strip.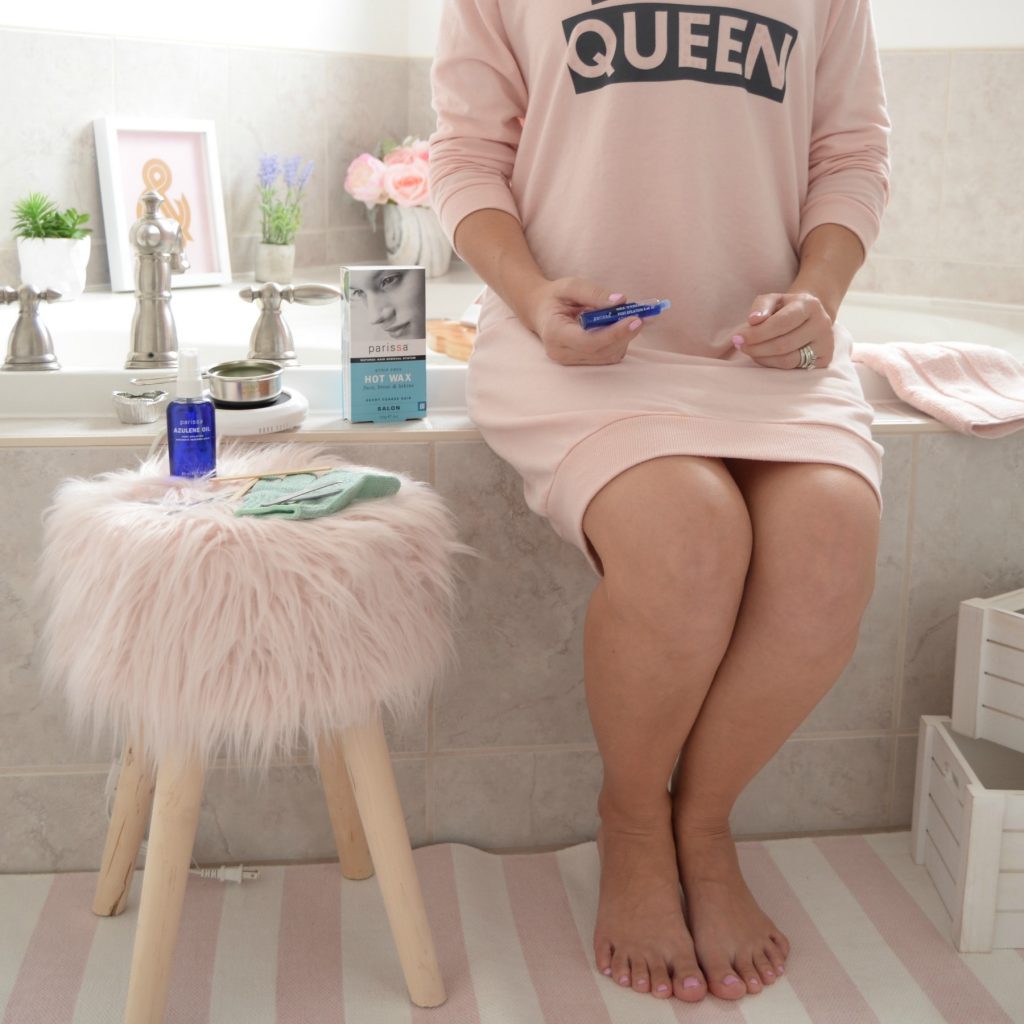 Ensure you are pulling the wax "strip" back quickly and pull parallel to the body part you are waxing. This will help to prevent bruising and redness. Also, be sure to hold your skin firmly as you remove the wax. Pulling and stretching your skin back in the opposite direction will ensure a clean waxing session. Inside tip from me to you, apply pressure immediately after waxing to help reduce pain and irritation. I suggest starting with a less sensitive body part, like the legs, before moving onto more sensitive and harder to reach areas like your underarms and bikini area.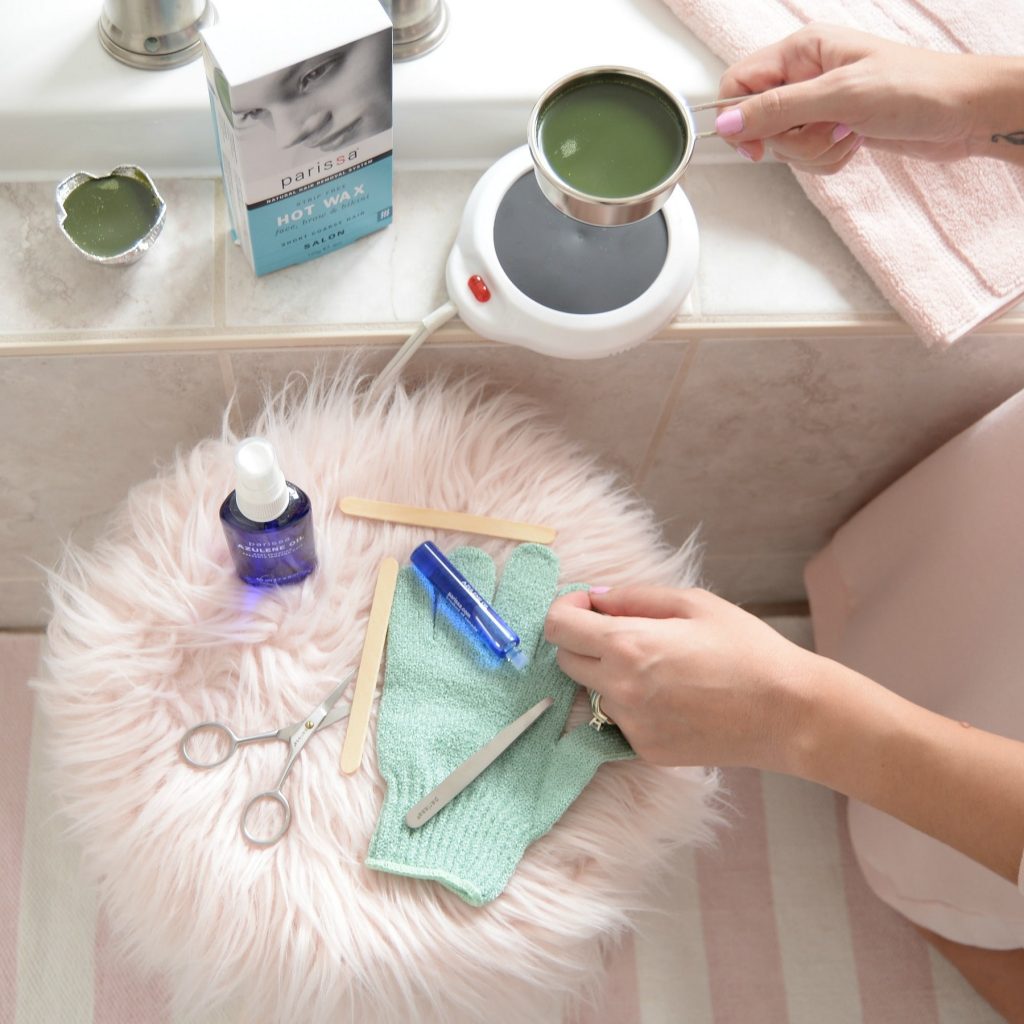 Although the Parissa Hard Wax is strong enough to lift away short, coarse hairs, it gentle enough to use on even the most sensitive skin areas. If you do miss a spot, or for some reason the wax doesn't fully remove your hair completely, never wax over the same area twice within the same session. If you did miss a couple strays, simply use the tweezers provided in the kit to remove them.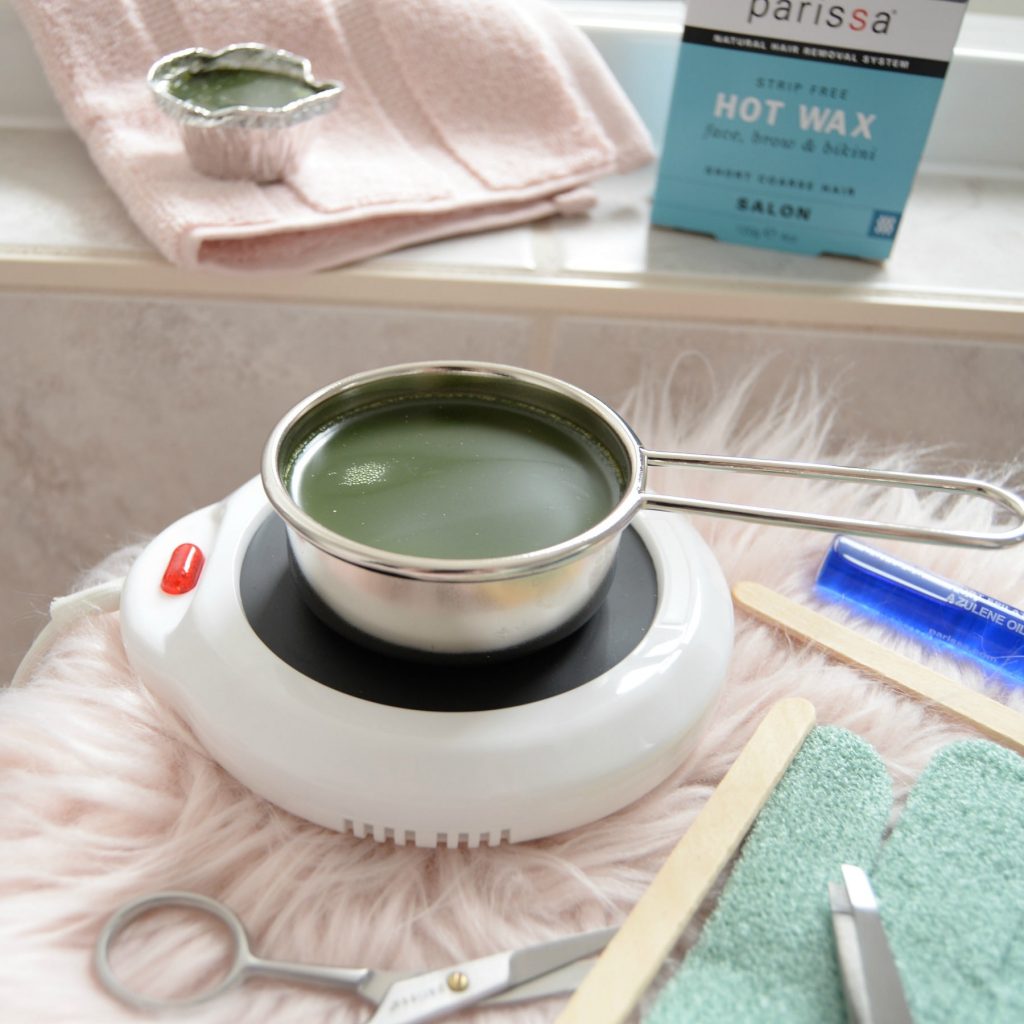 Don't forget to exfoliate a few days before. This will help prevent ingrown hairs and prep the skin for the wax. You can also use azulene oil (also included in the kit) to help create a barrier between your skin and the wax. Just remember to wipe away any excess as you want clean, dry skin before waxing. Since it contains a natural anti-inflammatory it can also help with redness and irritation. To help your skin stay baby soft and smooth for weeks, don't forget to exfoliate regularly. The exfoliation gloves included in the kit can be used 24 hours after waxing to remove the outer layer of dead skin cells for softer, smoother skin that lasts. The kit retails for $45USD.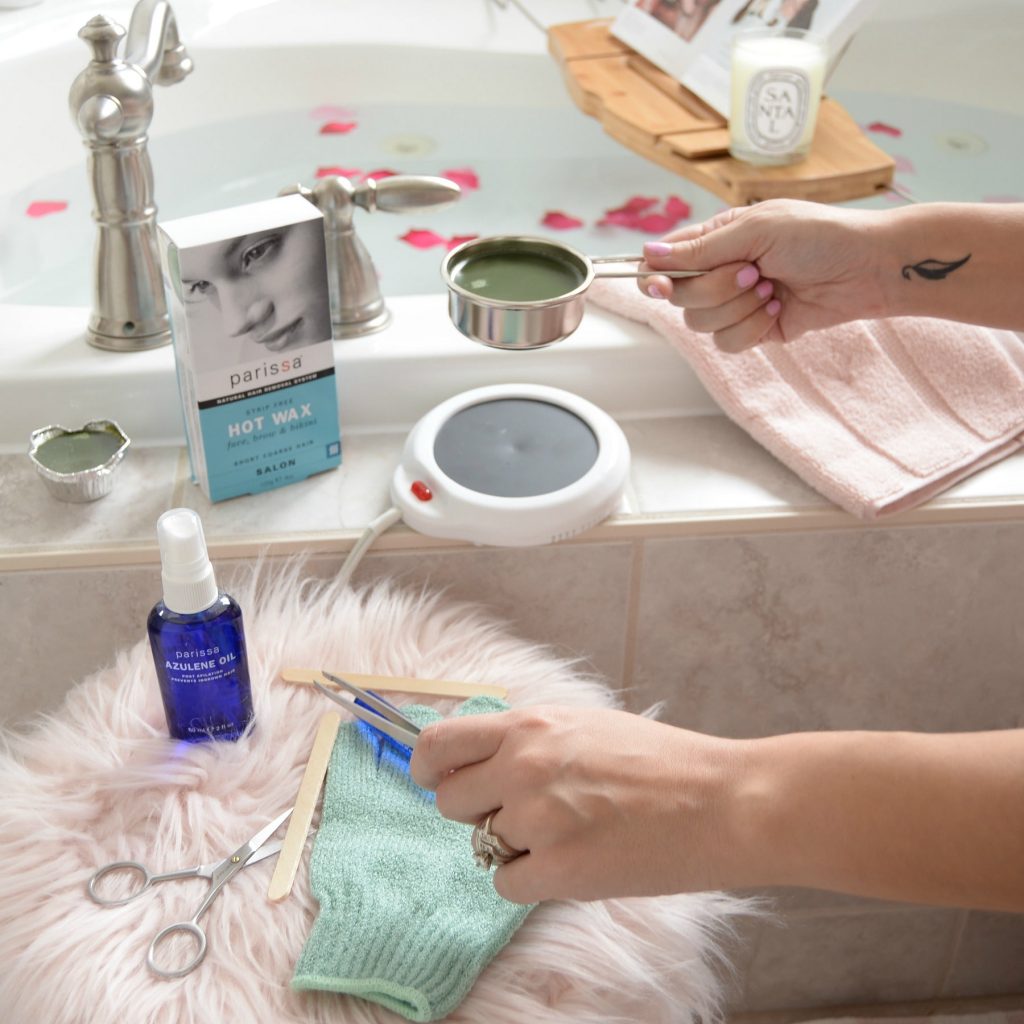 Parissa Ultimate Brazilian / Hot Waxing Super Pack is not only quick and easy to use, it helps to ensure I don't lose the progress I achieved in the summer. The more I wax, the longer it takes for my hair to grow back. I know that if I don't wax for a few months, because I'm lazy and think that no one is going to see my hair anyhow, it leads me back to square one in my goal of reducing hair growth in the long run.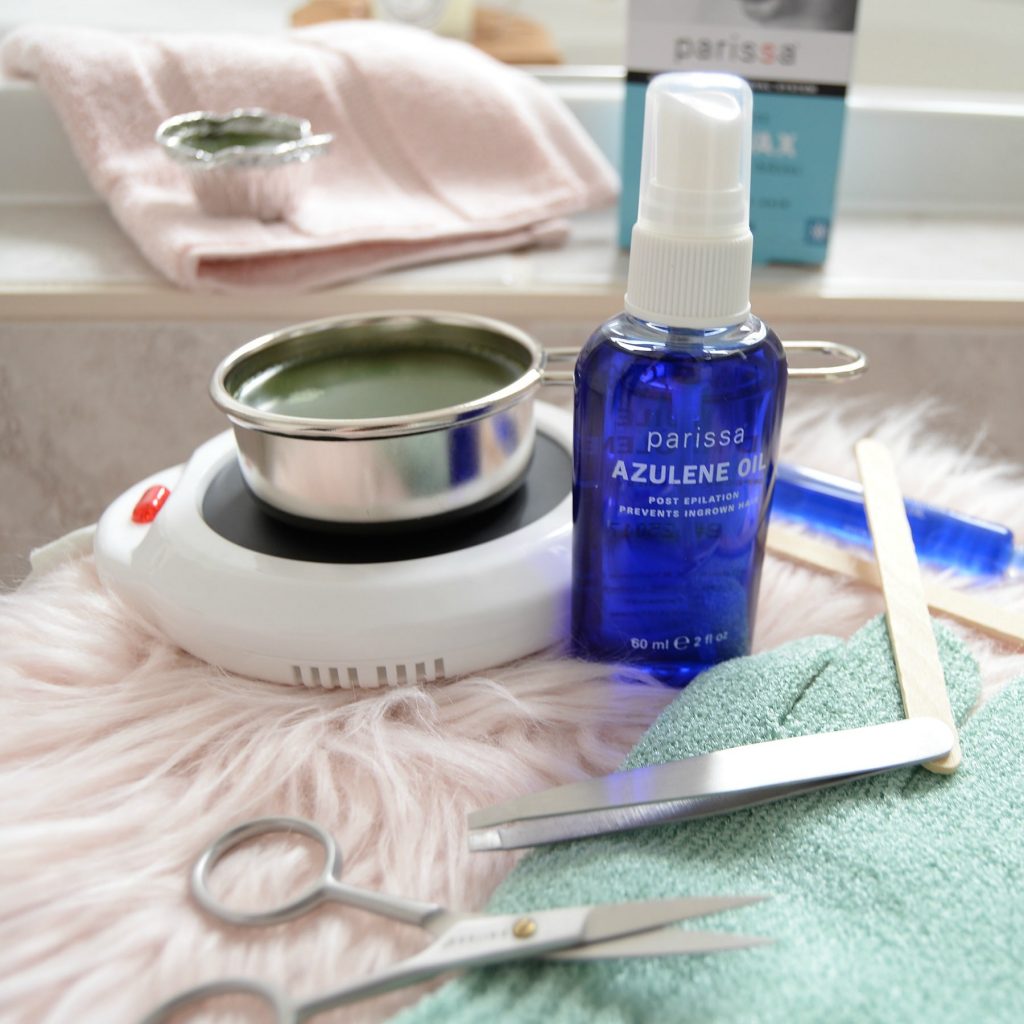 "Disclosure: This post was sponsored by Parissa, but all opinions on this blog are my own. I also want to thank you for supporting the brands that support my blog."