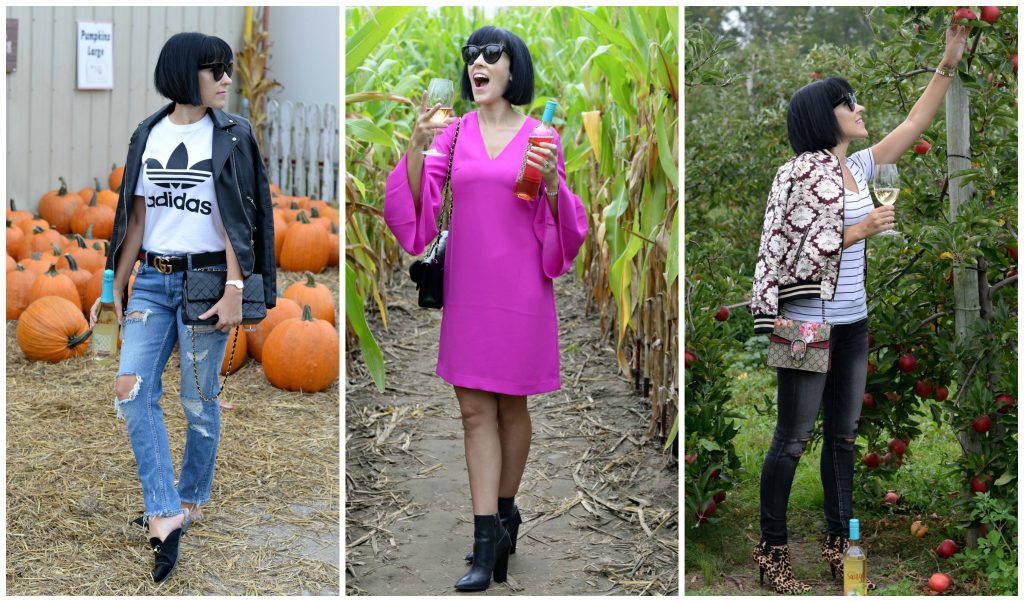 XOXO Wines
The weather is finally getting cooler in London, and by cooler… I mean 20 degrees. As much as I'm excited for layering, pumpkin spiced everything and rich fall colours, I'd be lying if I said I didn't enjoy the heat. That being said, I'm looking forward to cozy sweaters, booties and blanket scarves. I'm loving so many fall trends and I can't wait to experiment with them all. I know it can be intimidating knowing which trends you can pull off; which ones are the most comfortable and which ones to invest your money in. I say stick with a few and incorporate a few as the season goes on. My top three picks would have to be mules, embellishments and statement sleeves. All can easily transition beautifully with your current wardrobe and can be found at all price points.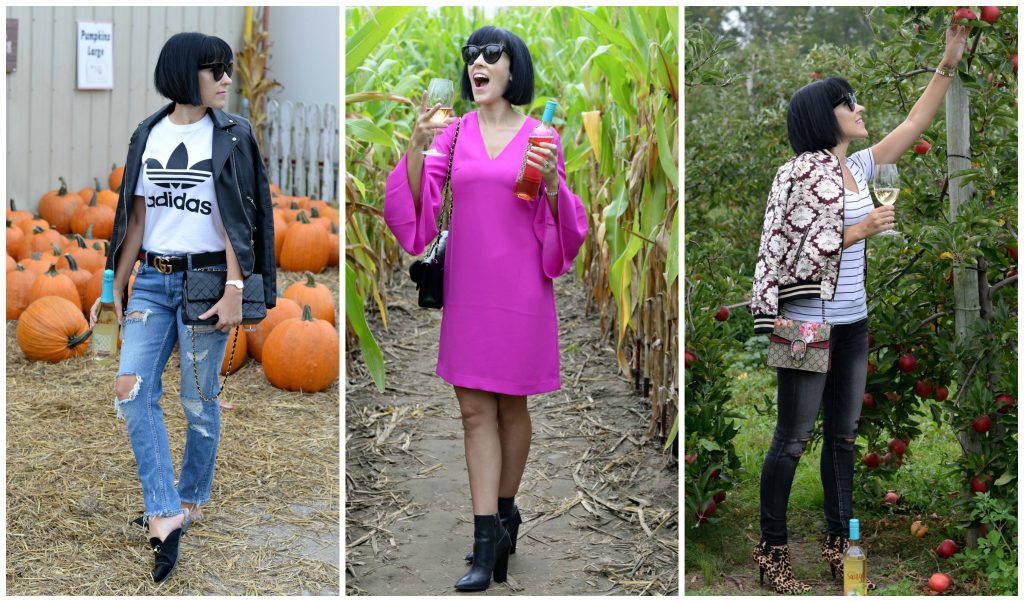 It may be time to say farewell to your beloved flip-flops, but fear not, comfy shoes are still a huge trend for fall. Mules are the hottest shoe this season and with good reasons. These open-backed, closed toe shoes are simple, sleek and stylish. Even with a pointy toe, which will help make your feet look slimmer, they're still extremely comfortable and easy to wear. From jeans, culottes, dress pants, skirts, dresses and everything in between, mules will go with everything in your current wardrobe.
Another thing I love about fall, date-nights in. Although I'm not a huge wine connoisseur, I still enjoy a glass or two of wine while celebrating life with Derek. I don't believe you need an expensive bottle of wine or one that's been aged for years to appreciate its wonderful aromas. They say a good wine is deep, complex and stays with you for long after you've tasted it, and that's exactly what you get with XOXO Wines.
XOXO Pinot Grigio Chardonnay is the perfect every day wine. Its dry, light body is balanced beautifully by rich notes of green plums and toffee. It's extremely clean and quite refreshing. The more you sip it, the more complex it becomes. I can appreciate light and crispness of this delicious chardonnay.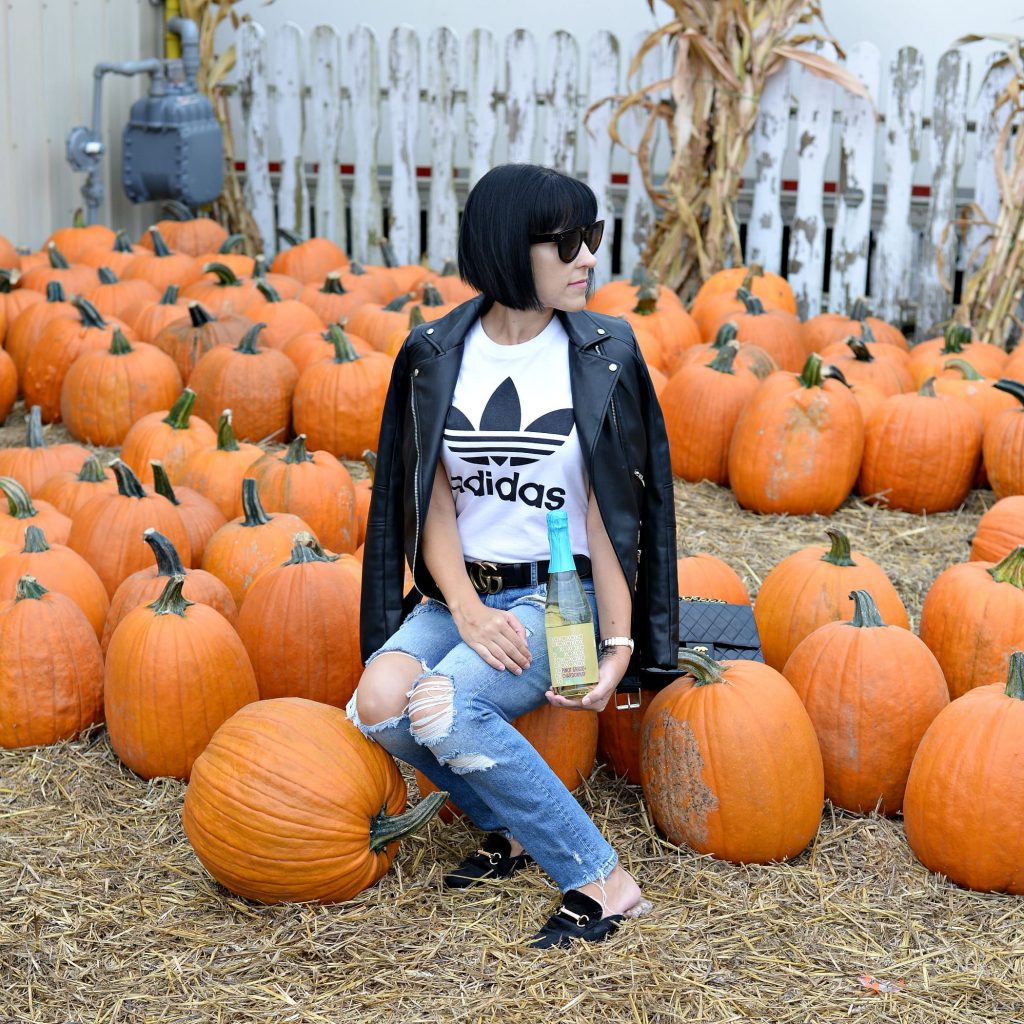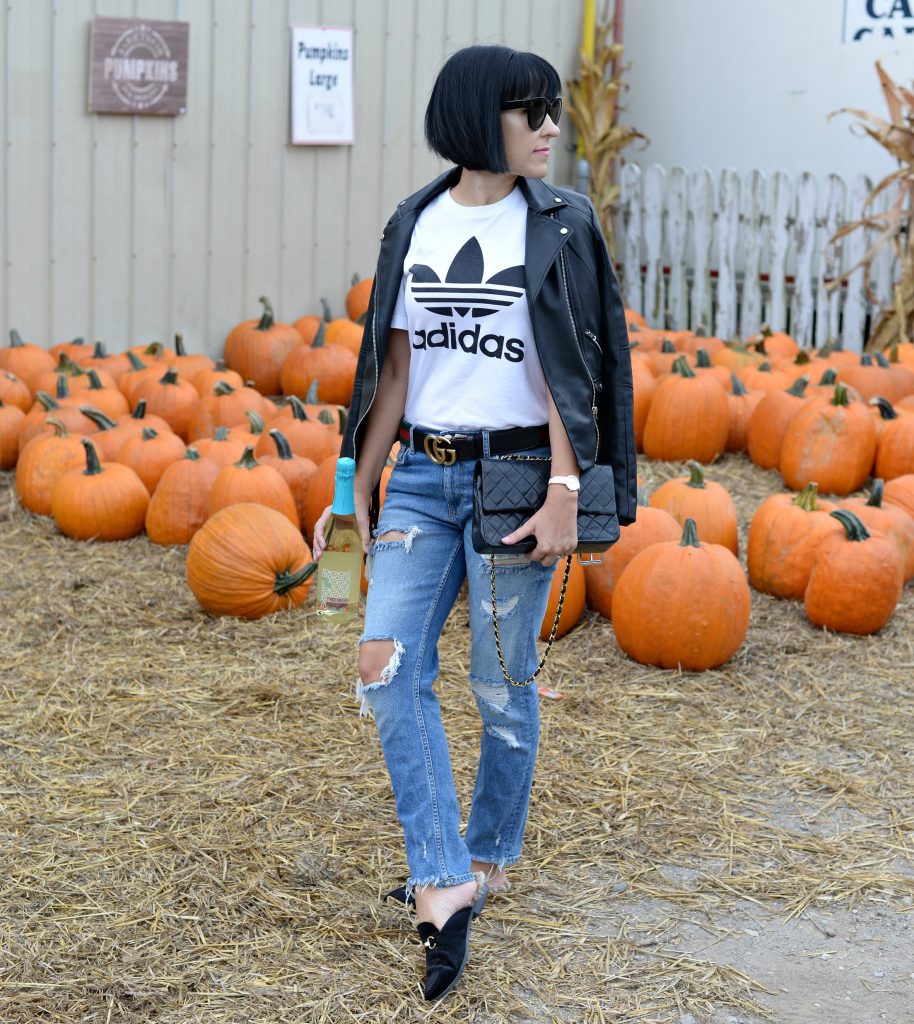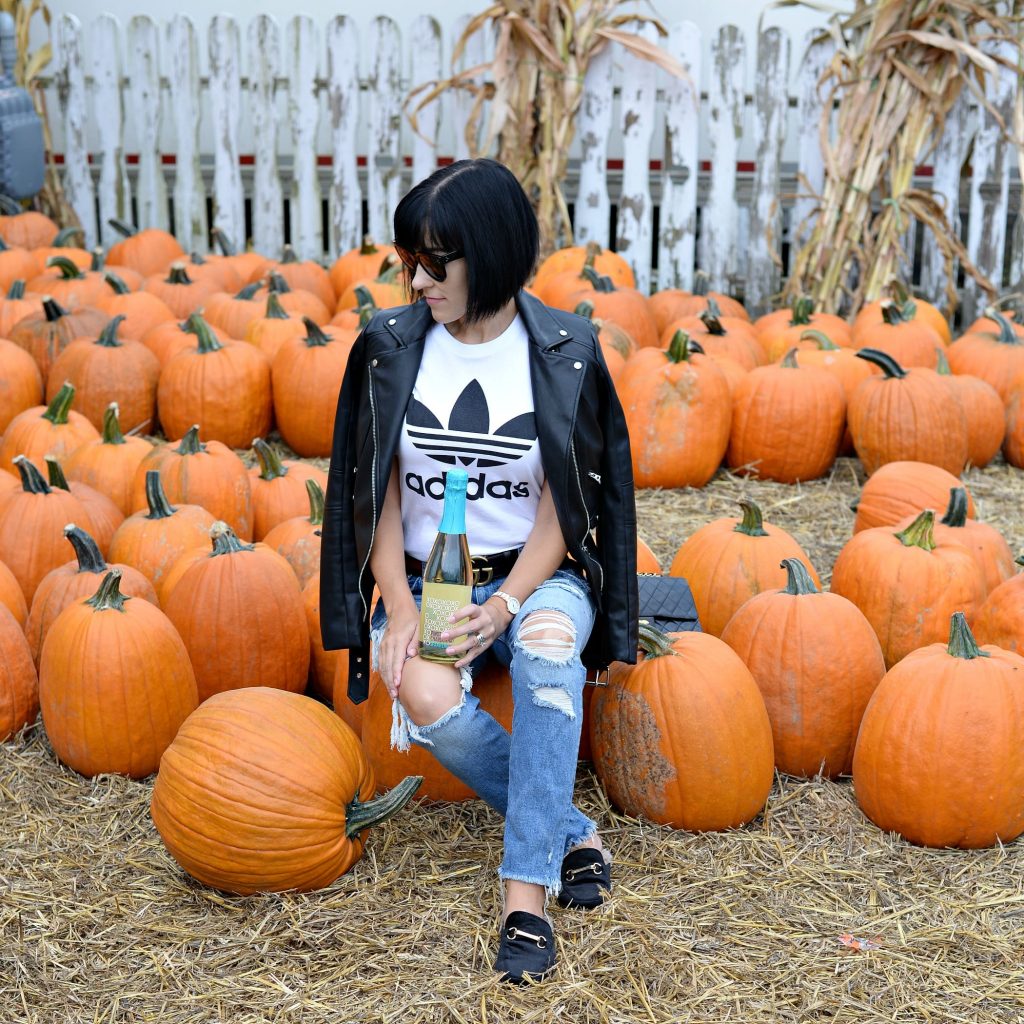 Statement sleeves have been around for a few seasons now, and this trend doesn't seem to be going away anytime soon. Exaggerated sleeves are an excellent way to have fun with fashion. From bell, flared, ruffle, balloon-shape, extra long to billowy, these playful sleeves are all the rage. You can easily take the simplest outfit and transform it into something truly special and unique with a statement sleeve. Don't be afraid to play with textures, patterns, fabrics and colours to really make a bold impact.
I don't like to play favourites, but XOXO Rosé is the one I reach for day after day. Its rich flavours of red berry tea, cherries, currant and a touch of spice is perfect on a brisk fall day. It's well balanced in the mouth with a broad texture.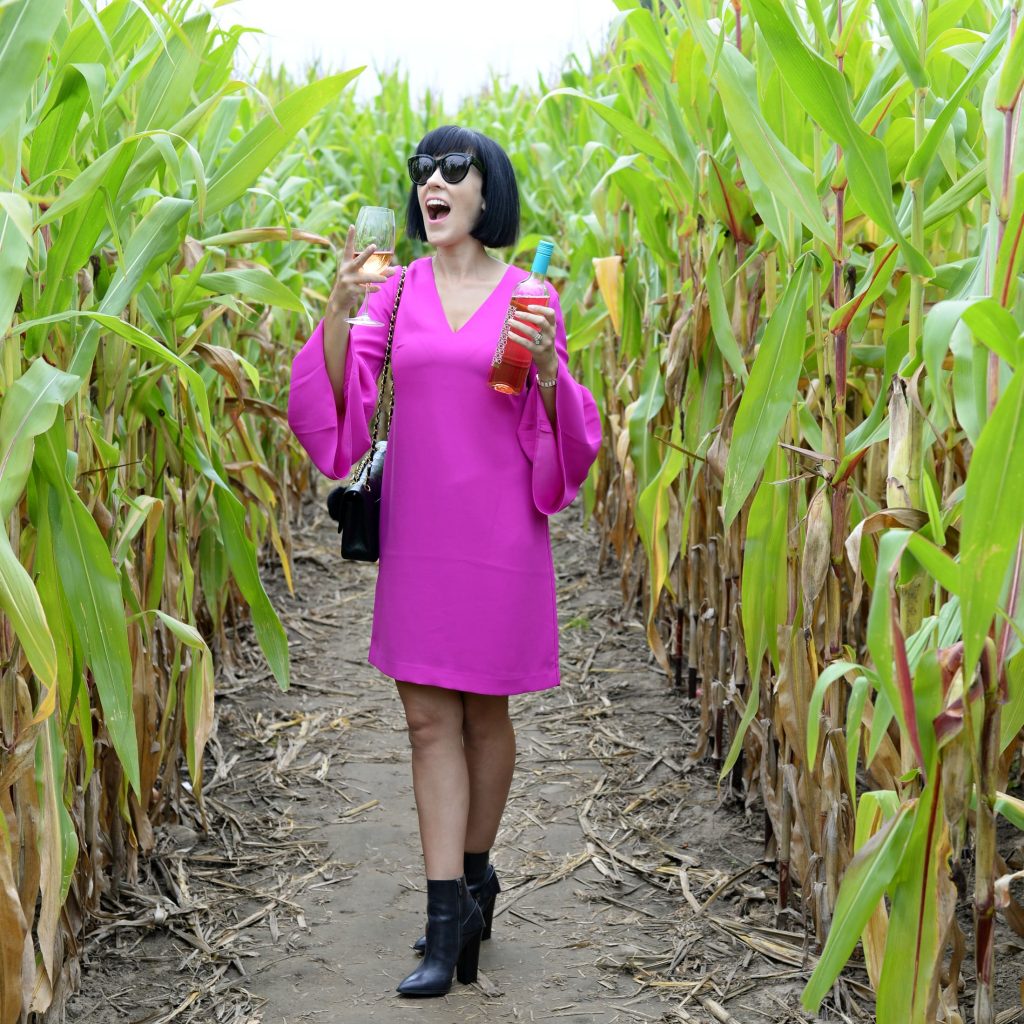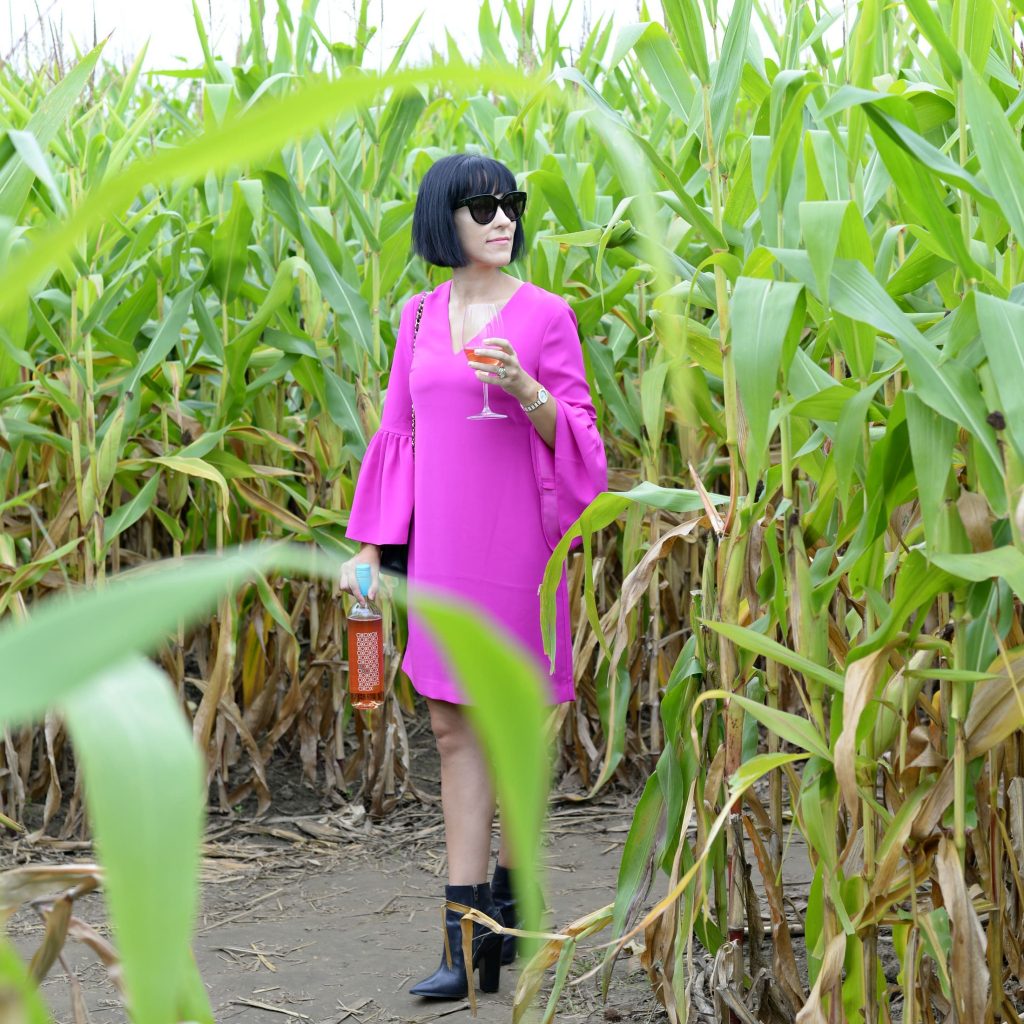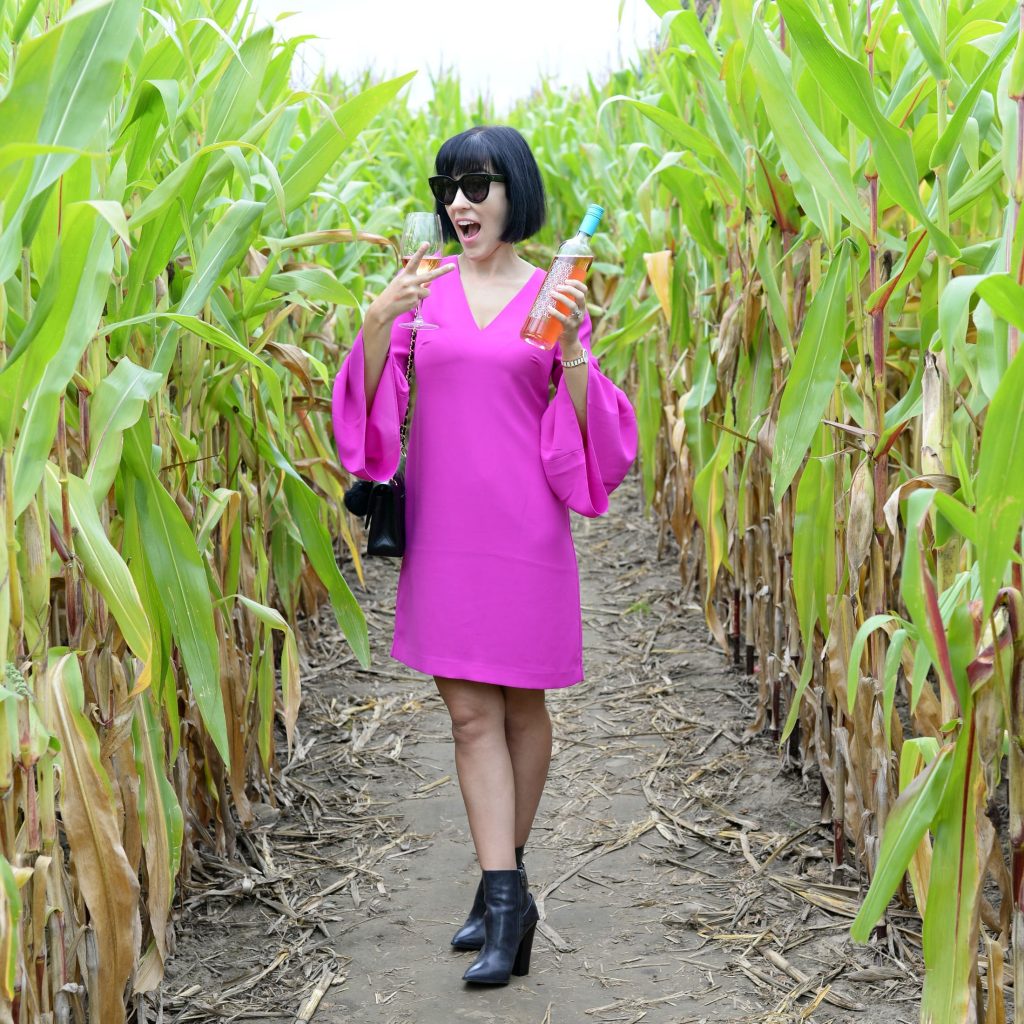 Playing with texture is a sure way to elevate any outfit, but this season it's all about embellishments. Whether it's embroidery, motifs, studs, lace-overlays or gems, the more creative you get with your clothing, the more visually interesting your look with become. Pair it with rich fabrics, such as wool, cotton, leather, satin, velvet or denim and you'll instantly create a more individualised style. This embellishment trend will be fresh and trendy for seasons to come.
XOXO Pinot Grigio Sangria would go amazing with all your fresh fall fruits thanks to its sweet and flavourful fruity notes. It features white peach, mango and passion-fruit, along with hints of pear and floral. This crisp and tropical sangria is refreshing and quite energising on the palate.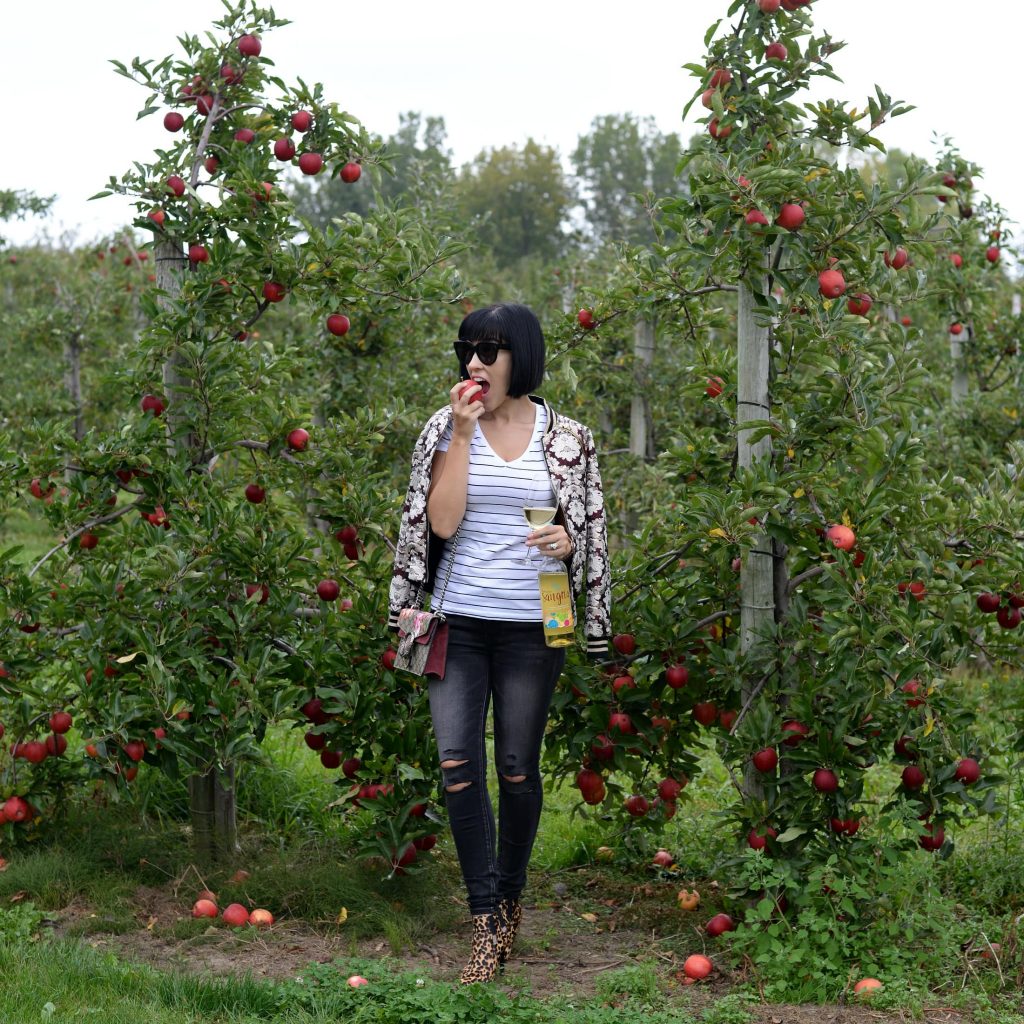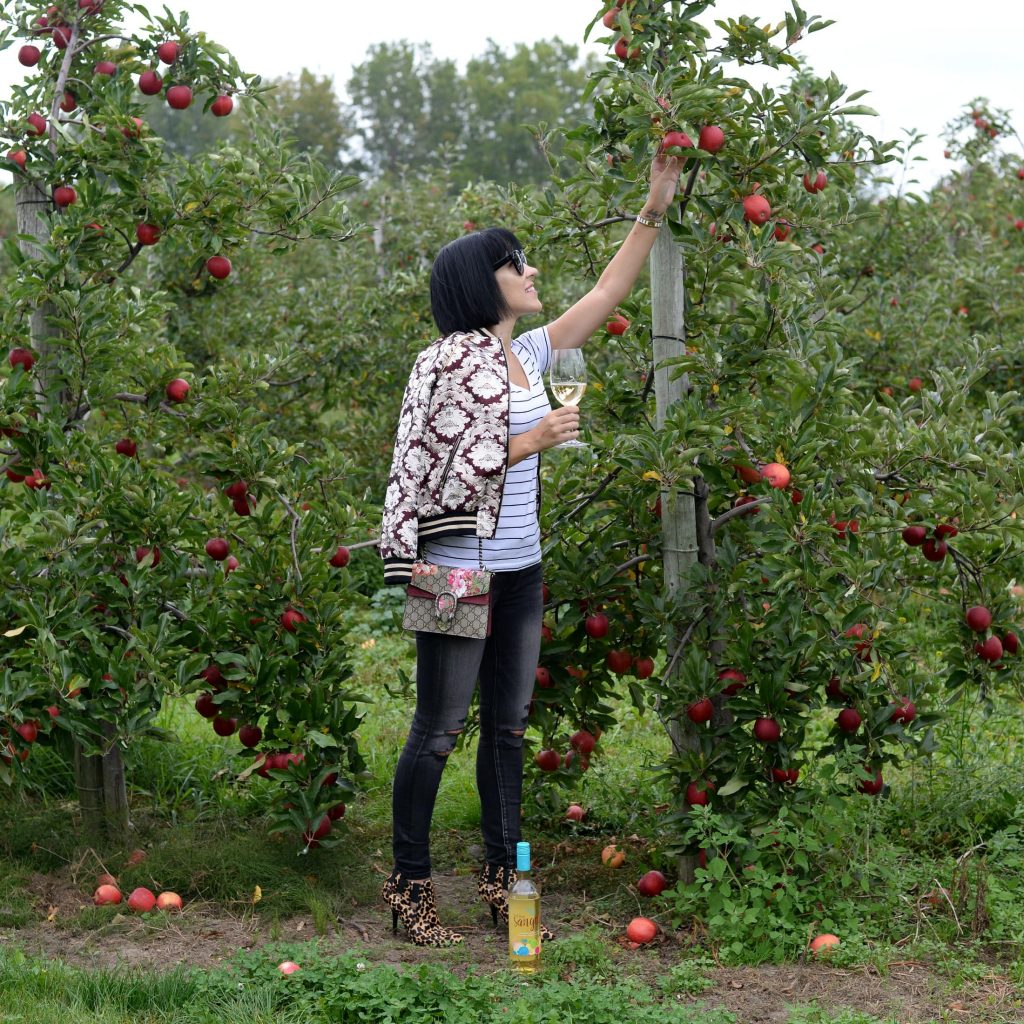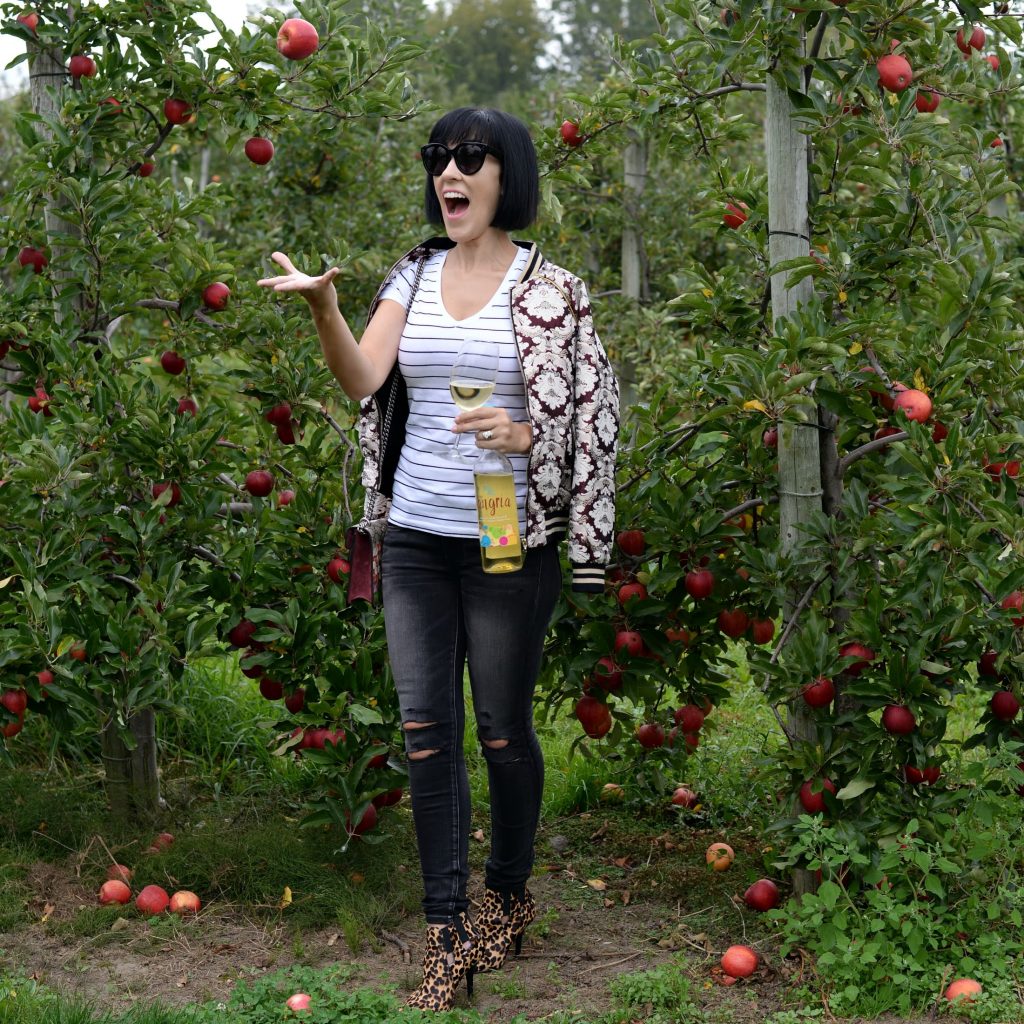 "Disclosure: This post was sponsored by XOXO Wines, but all opinions on this blog are my own. I also want to thank you for supporting the brands that support my blog."