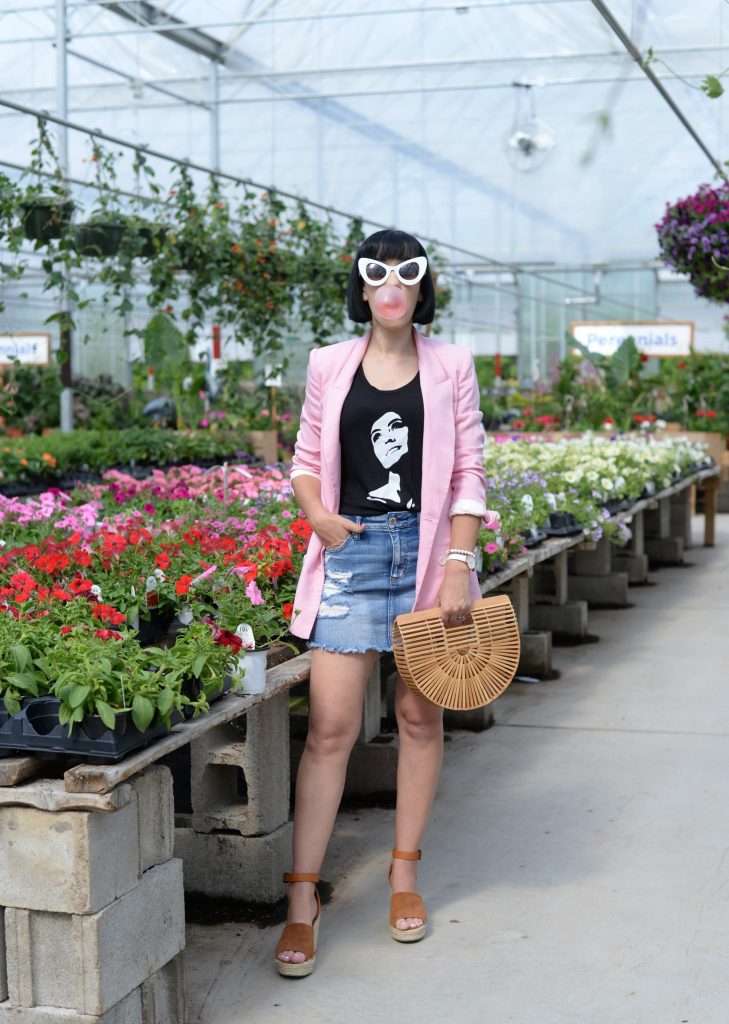 One of my favourite pieces to wear in the summer is a graphic tee. There's nothing more versatile in your wardrobe than a good statement t-shirt. Like finding that perfect pair of form-fitting jeans, a high-quality tee can transform your closet. With so many fits, fabrics, prints and colours to choose from, searching for that perfect tee can be a daunting task and a tad overwhelming. It's almost alarming at how fast something can go from simple and straightforward, to intimidating and overwhelming.
You know I love supporting Canadian businesses, so I was excited when I came to learn about Onyx and Peridot. Although a fairly new company, started the beginning of this year, it's quickly becoming super popular thanks to its amazing reward program (where customers can earn up to 25% off), not to mention each t-shirt is printed in Canada, yet ships internationally. Not only does the brand offer comfy, preshrunk tees, it also offers a wide variety of one-of-a-kind gifts.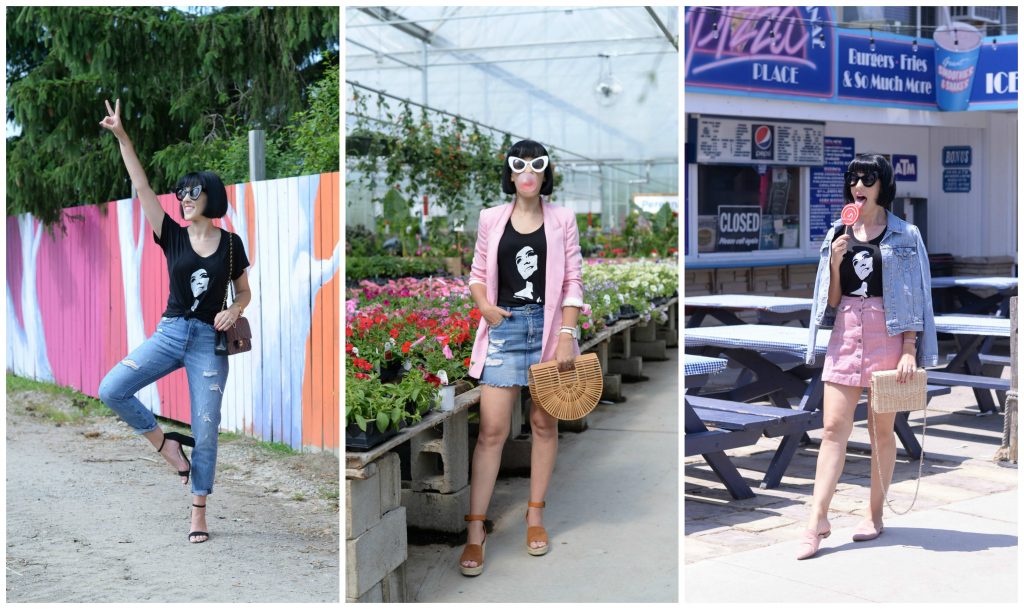 The neckline of a tee is crucial, it can literary make or break your look. I love the uniqueness of this Onyx and Peridot Black Graphic tee, as it's almost a mix between a crew-neck and v-neck. It helps to frame my neck, chest and shoulders, without showing too much cleavage. It's a timeless cut that helps elongate, while drawing your eyes upwards.
The fit is equally important, and if there's one thing I hate most about shopping for t-shirts is the fact it usually shrinks after a single wash. It's perfect the day I purchase it, but after one wash it's too small. I love that this tee comes preshrunk, so I know it will continue to sit nicely against my torso and never become too tight or short. It drapes beautifully over the natural curves of my body, creating a timeless and elegant look.
Material is another key factor I pay attention to when shopping for that perfect tee. This unique blend of viscose and cotton is not only incredibly soft and lightweight, it's breathable too (perfect for hot summer days). It wicks away moisture and retains its shape even after several washings. It's thick enough to not see-through and adds a nice weight to the tee (so it drapes well), yet light enough to still be comfortable.
Between the neckline, fit, material and design, this Onyx and Peridot has officially become my go-to.  It's honestly one of the softest tees I've felt in a long time and provides both structure and flexibility. It's not too loose, and not too tight. This is one tee I'll be reaching for day after day.
One of my favourite ways to style a graphic tee is to purchase it in a size up and tie a knot in the front. It's a super trendy, and street-style way to wear a basic tee. It's simple enough to wear on the weekends but adds visual interest to your look. Toss on your fave jeans and your sneakers for a day of running errands, or pair it with killer heels for drinks with friends.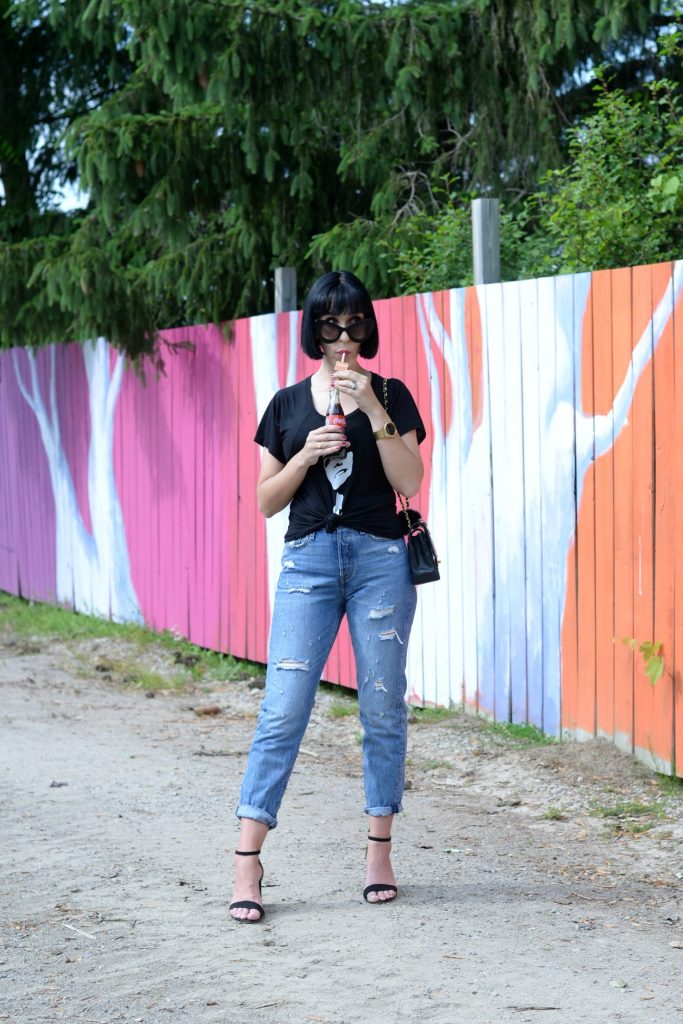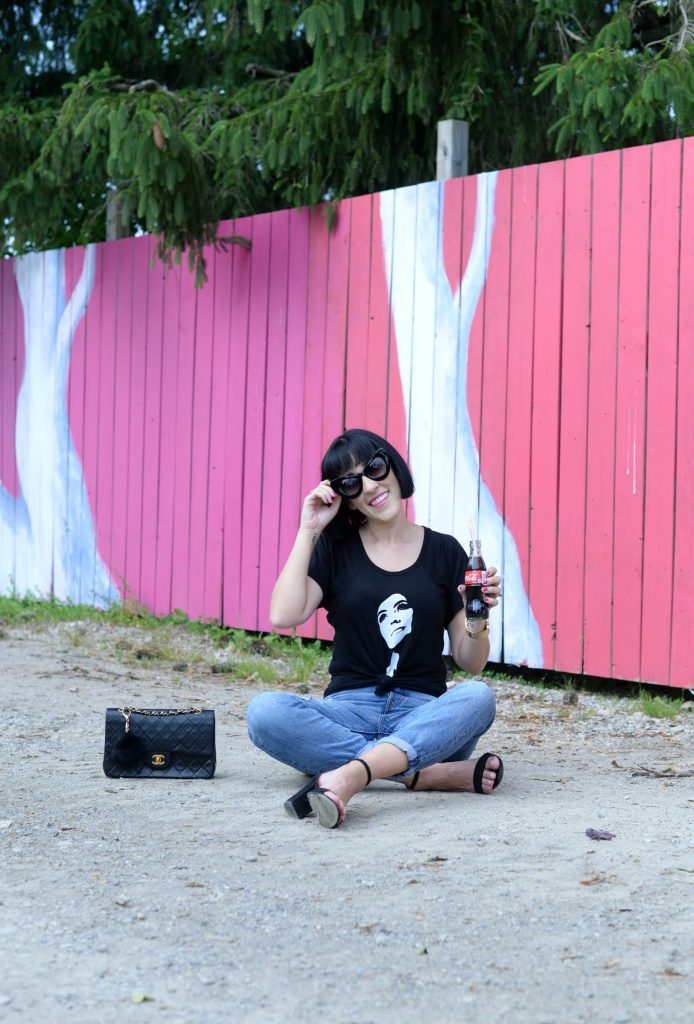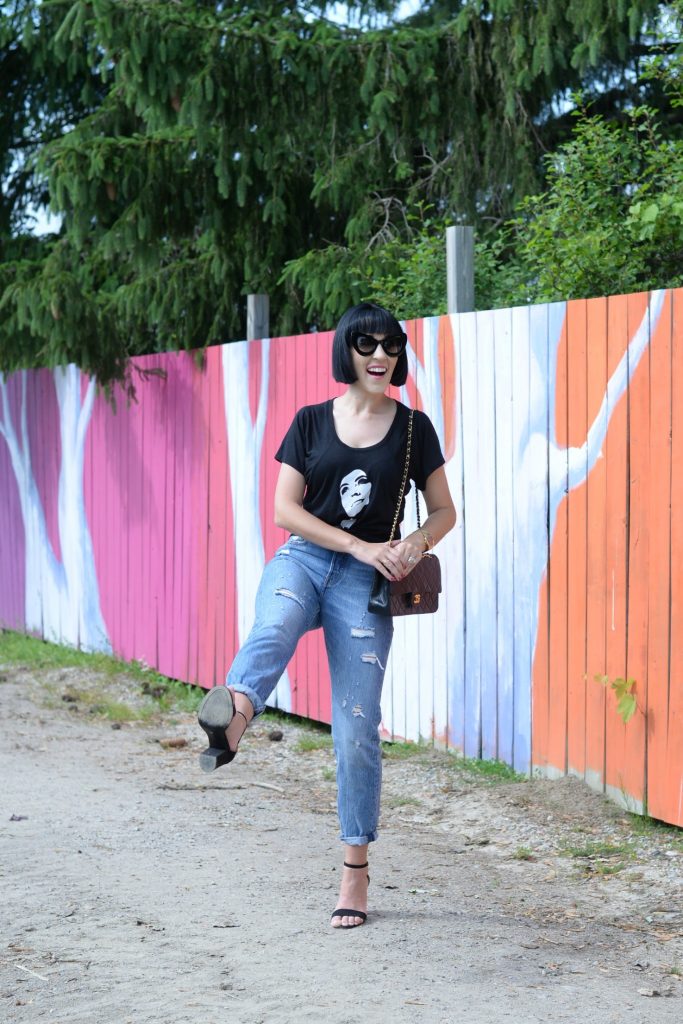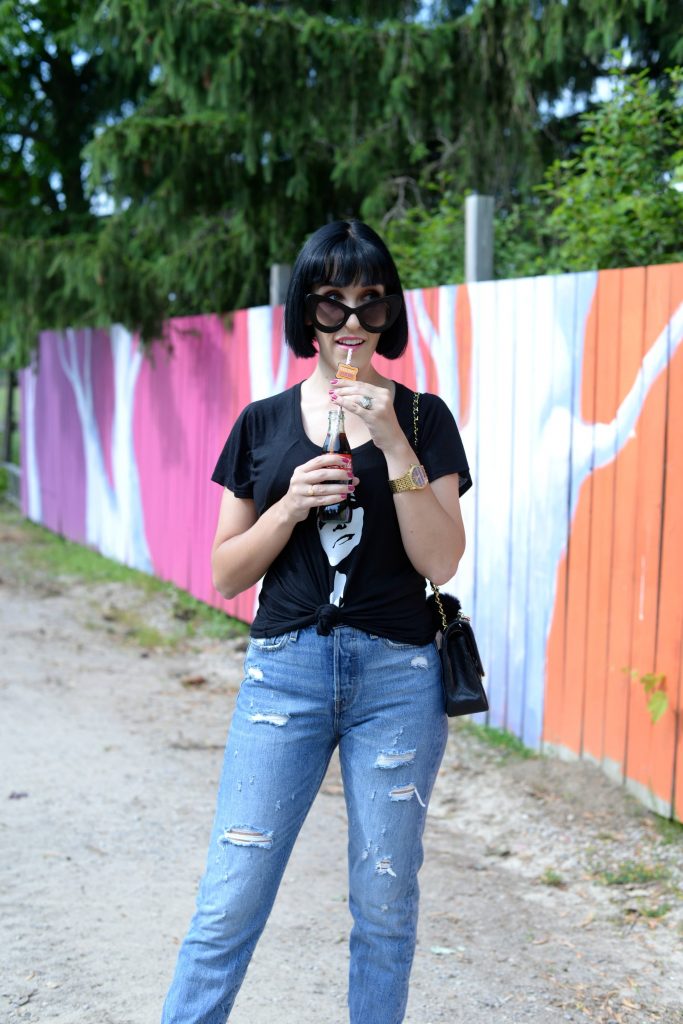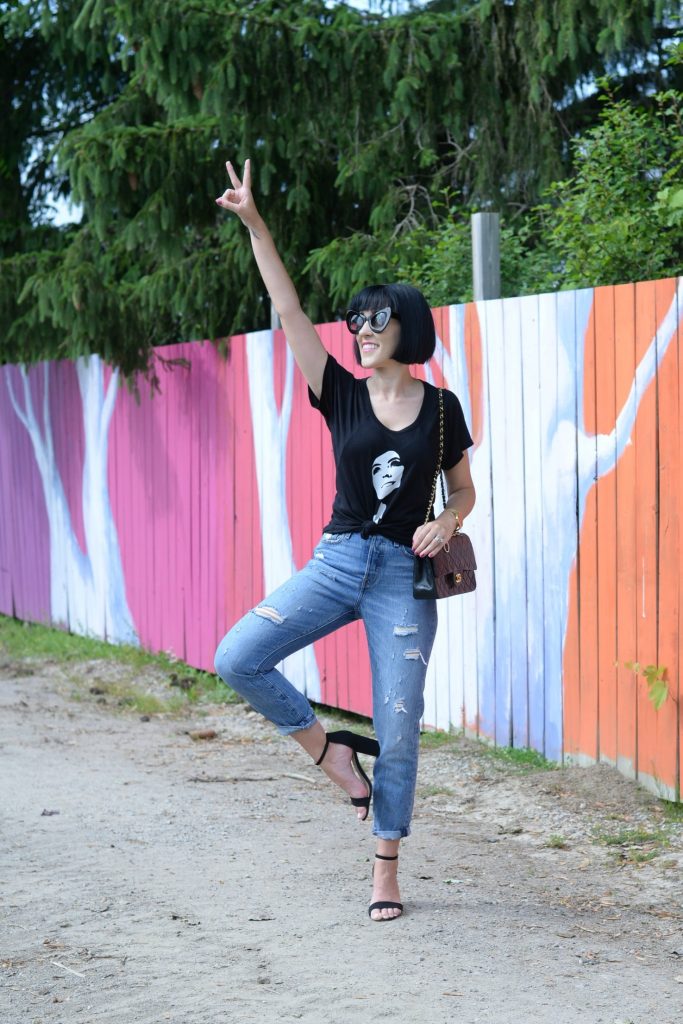 As important as a basic tee in your closet is, a blazer is another wardrobe staple. When paired with a graphic tee, it instantly creates an effortlessly chic look. Its timeless, elegant and elevates any look. Blazers and denim work incredibly well together and my go-to combination with creating a casual yet put together look. There's something wonderful about a versatile tee with a structured blazer.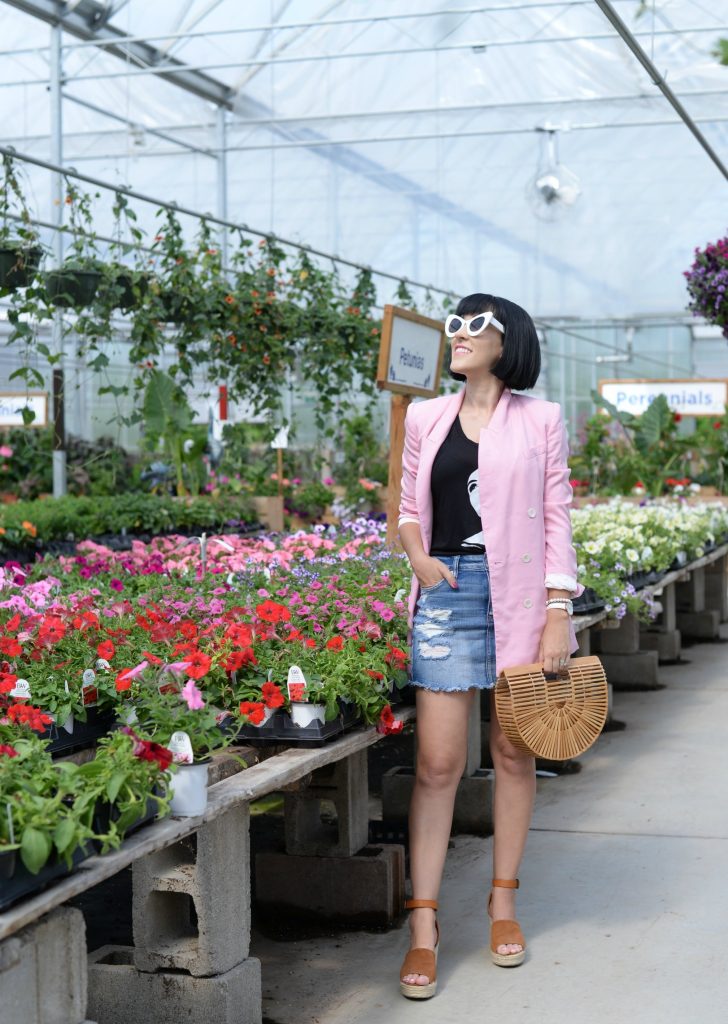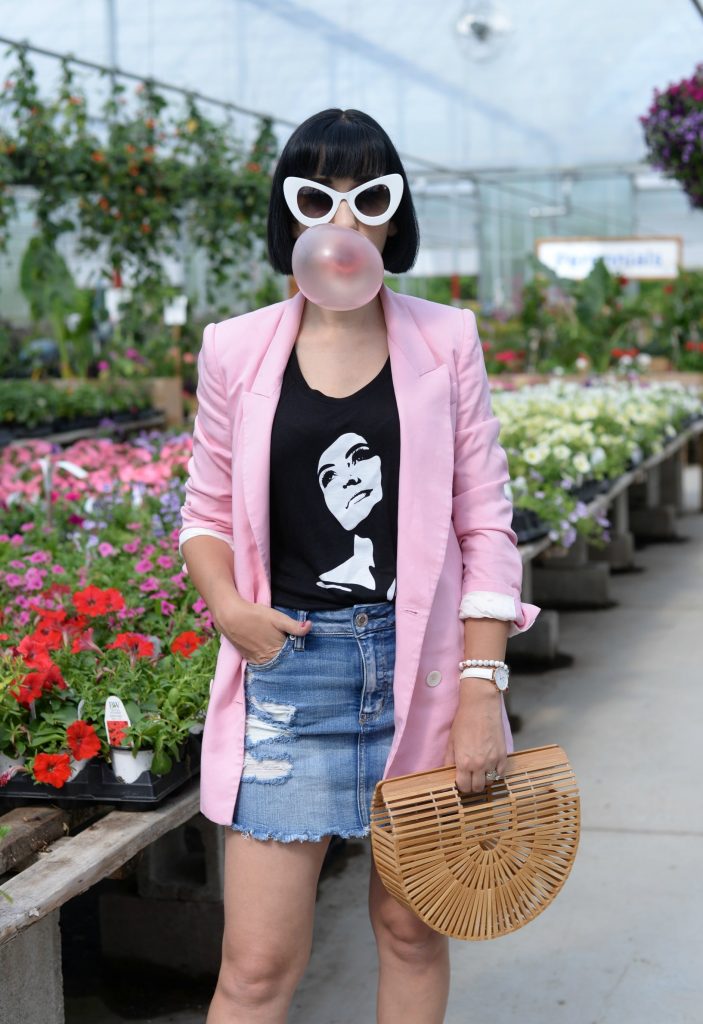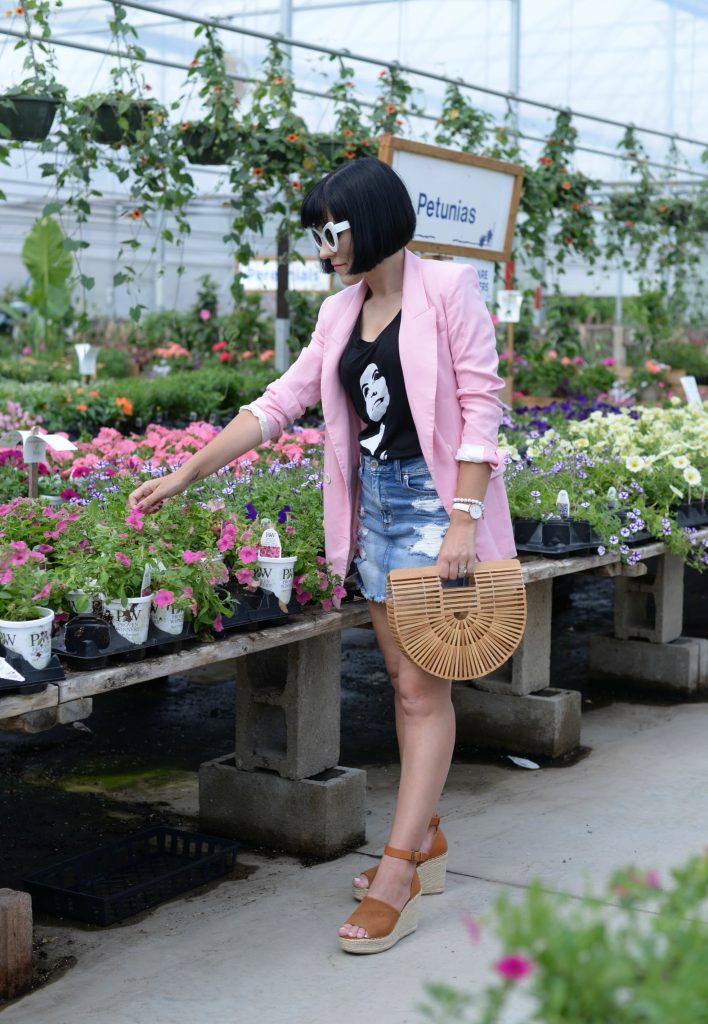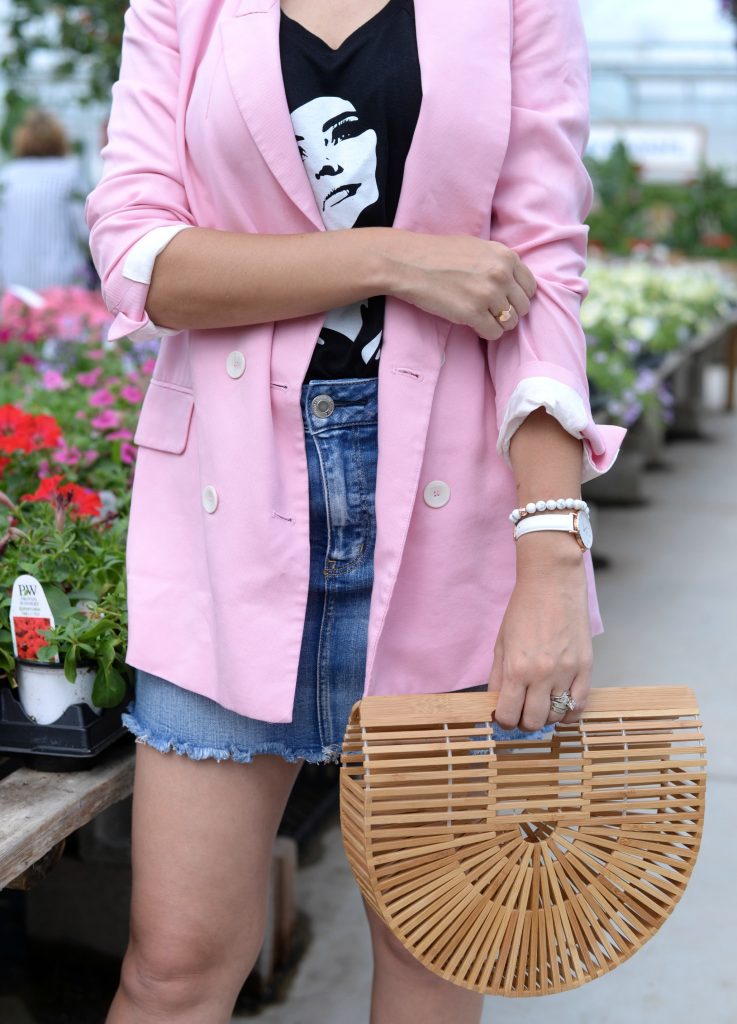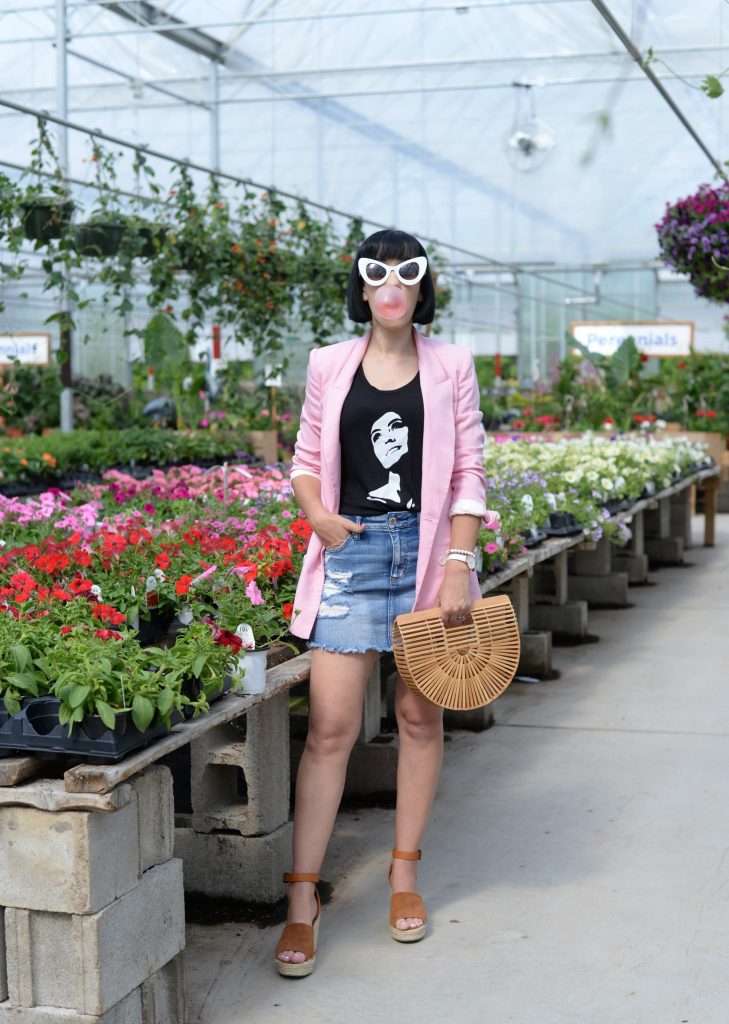 Don't be afraid to pair two casual pieces together. Although you may think a graphic tee and causal denim jacket may look too boring and laid-back, when paired with the correct bottoms, it can look ultra-chic. Try looking for a printed or textured bottom, like this corduroy skirt to add visual interest.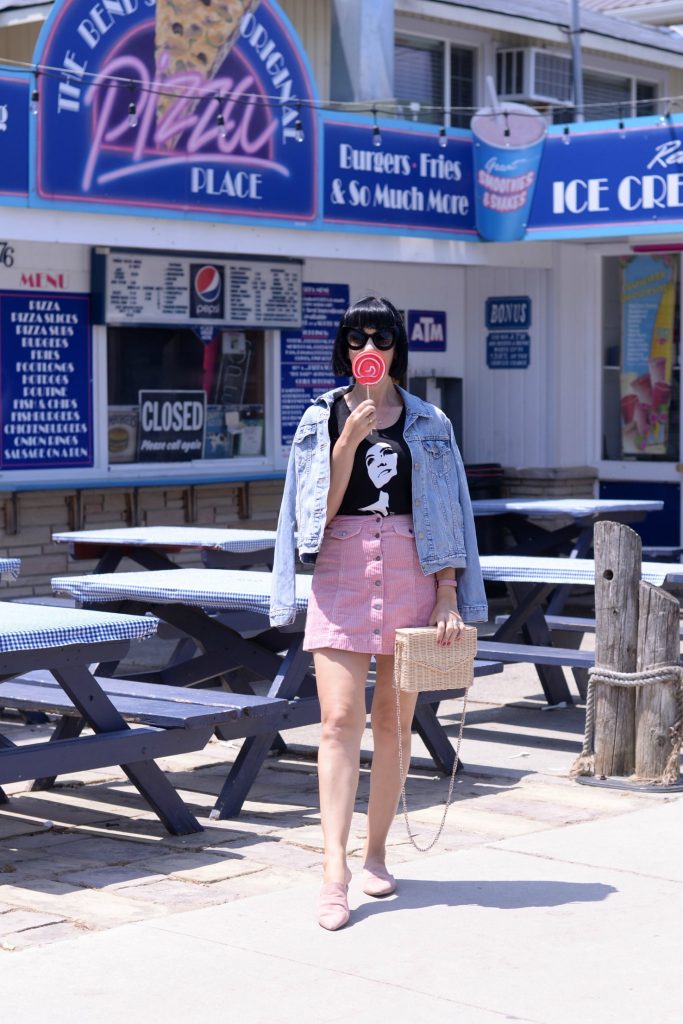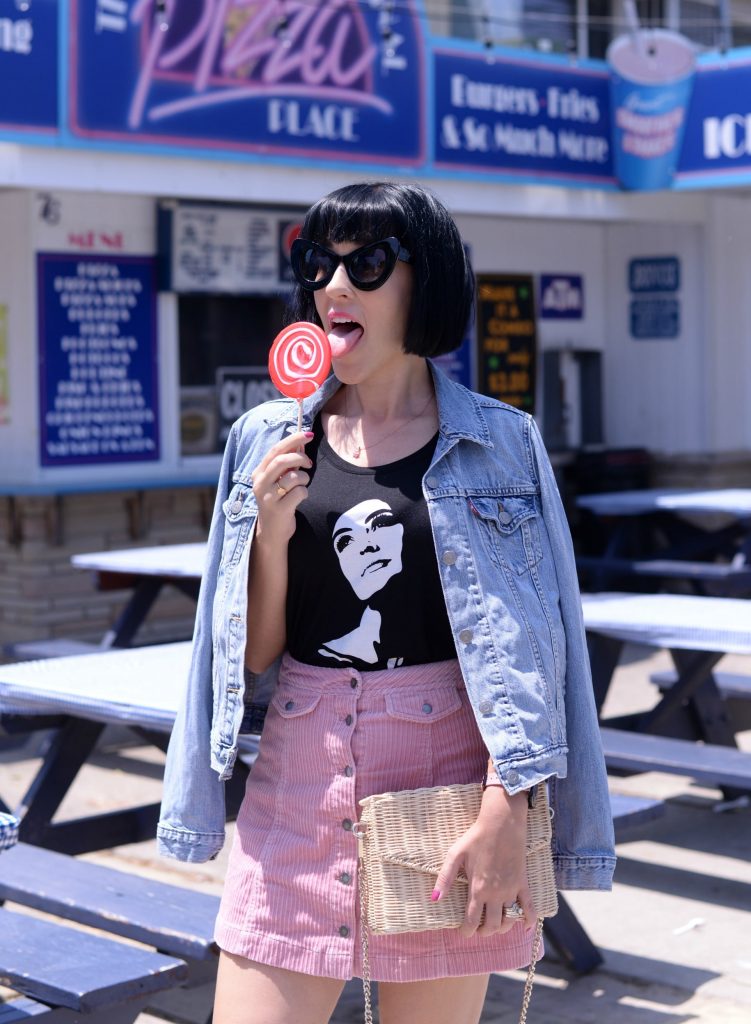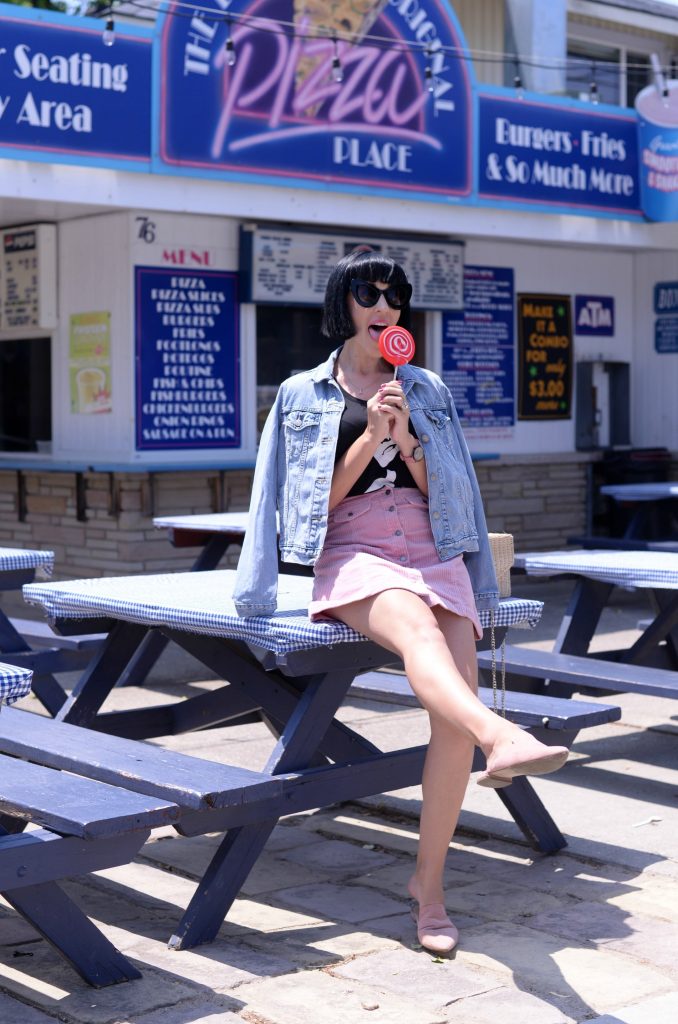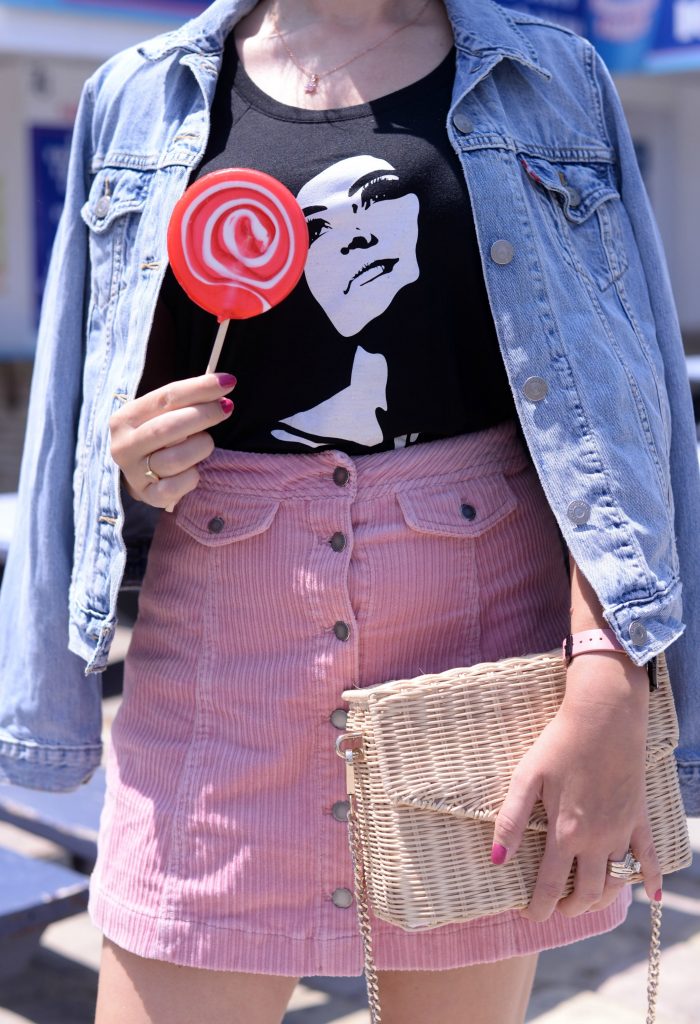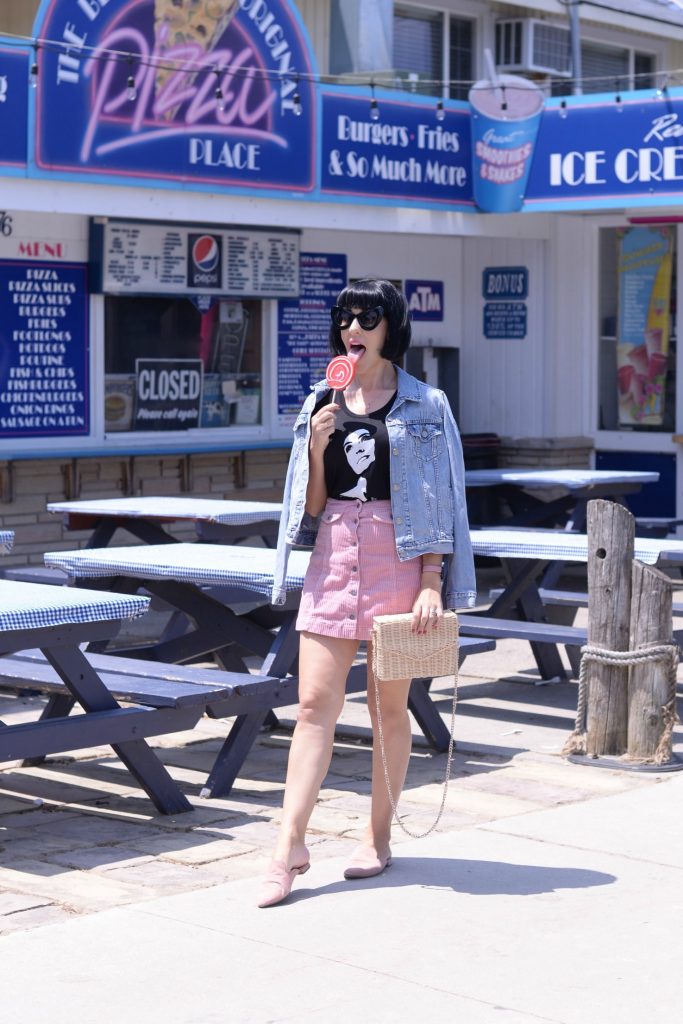 "Disclosure: This post was sponsored by Onyx and Peridot, but all opinions on this blog are my own. I also want to thank you for supporting the brands that support my blog."