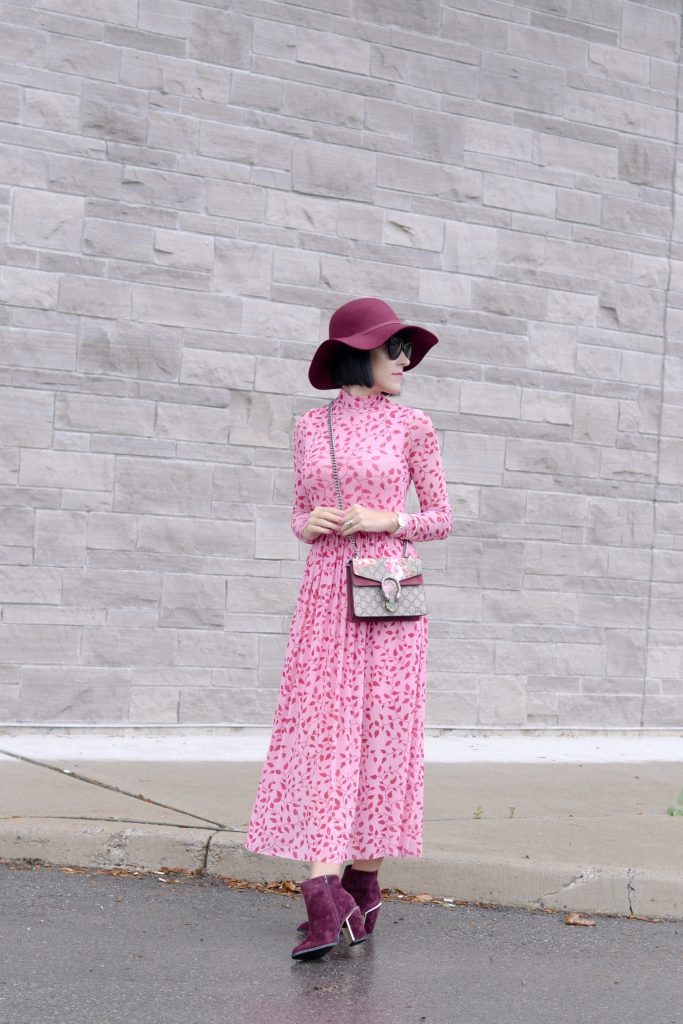 Shopping Tips
For a fashion lover like myself, it was odd that I didn't have my first retail job until my late 20's. It was a love-hate relationship, I hated working for a company, but I loved seeing all the new fashion arrivals and getting a jump on the latest trends. That being said, I did pick up a ton of shopping secrets that retailers don't want the general public to know about.
Did you know that 90% of people turn right when they first walk into a store? Retailers play off this and design their stores to draw shoppers to the right side of the entryway. Since shoppers prefer to move right and counter-clockwise, stores often place their sale section at the far back, left-side of the store. In the front of the store, everything is laid our nicely, well organized, and comes with a higher price point. This is intended to entice you and make you spend money before reaching the sale section. The front of the store is where you'll find new arrivals, the ones that are often full-price, and the ones that you'll instantly fall in love with. Time you get to the back of the store, you've already fallen head over heels for the new arrivals, leaving you two choices, purchase both the regular priced and discounted items or skip the sale section all together. Either way, chances are, you're coming home with the new arrivals. My tip, start at the back of the store and move forward. You may fall in love with so many sale items, that you don't need to check out the new arrivals.
I'm not saying all stores do this, but I bet at least 50% of them rely on the smoke and mirror effect. Yep, that's right, retailers invest in "trick" mirrors that give the illusion of a slimmer, thinner, even taller appearance than you really are. They also position the lighting just right, to ensure you look like you're on the cover of Vogue magazine. Having soft, dim lighting in the fitting rooms ensures your complexion looks flawless and the clothing colours really pop against your skin tone. 9 times out of 10, if you purchase the item, and aren't happy with it when you get home, you still won't take the time to return it. Although I don't really have a tip to avoid this, promise yourself if you're unhappy with it the moment you get home, that you return it.
As much as we try not to get fixated on our size, I think it's safe to say, we're all aware of it.  For the most part, we feel pretty good about ourselves if we go down a size. It's important to love your body no matter what size you are, but size is something that's always in the back of our minds. When we find something we love in a smaller size, we tend to feel better about ourselves. Brands play off this, and many of them lower their sizes, in hopes you feel better about yourself and purchase that item. Just be aware that there are brands out there tricking us into thinking we are a smaller size just to make a sale. Don't buy a piece of item based on the size alone.
While this next tip only applies for when you're online shopping, I've saved hundreds, maybe even thousands by taking advantage of this secret. Next time your cart is full at your favourite online retailor, make sure you sign in, and then walk away for a few hours. Chances are, if you're already on their mailing list and logged into your account, they will send you an email asking if "you forgot something in your cart", or "are you still interested in those items" or even "get them before they are gone". Attached with that friendly reminder is usually a discount code that can be applied to that order. There you have it, 10%, 15% maybe even 20% off.
What I Wore- Dress- c/o Na-Kd, Celine Sunglasses- Smart Buy Glasses, Hat, Old Navy, Purse- Gucci, Watch- c/o Bulova, Booties- Aldo