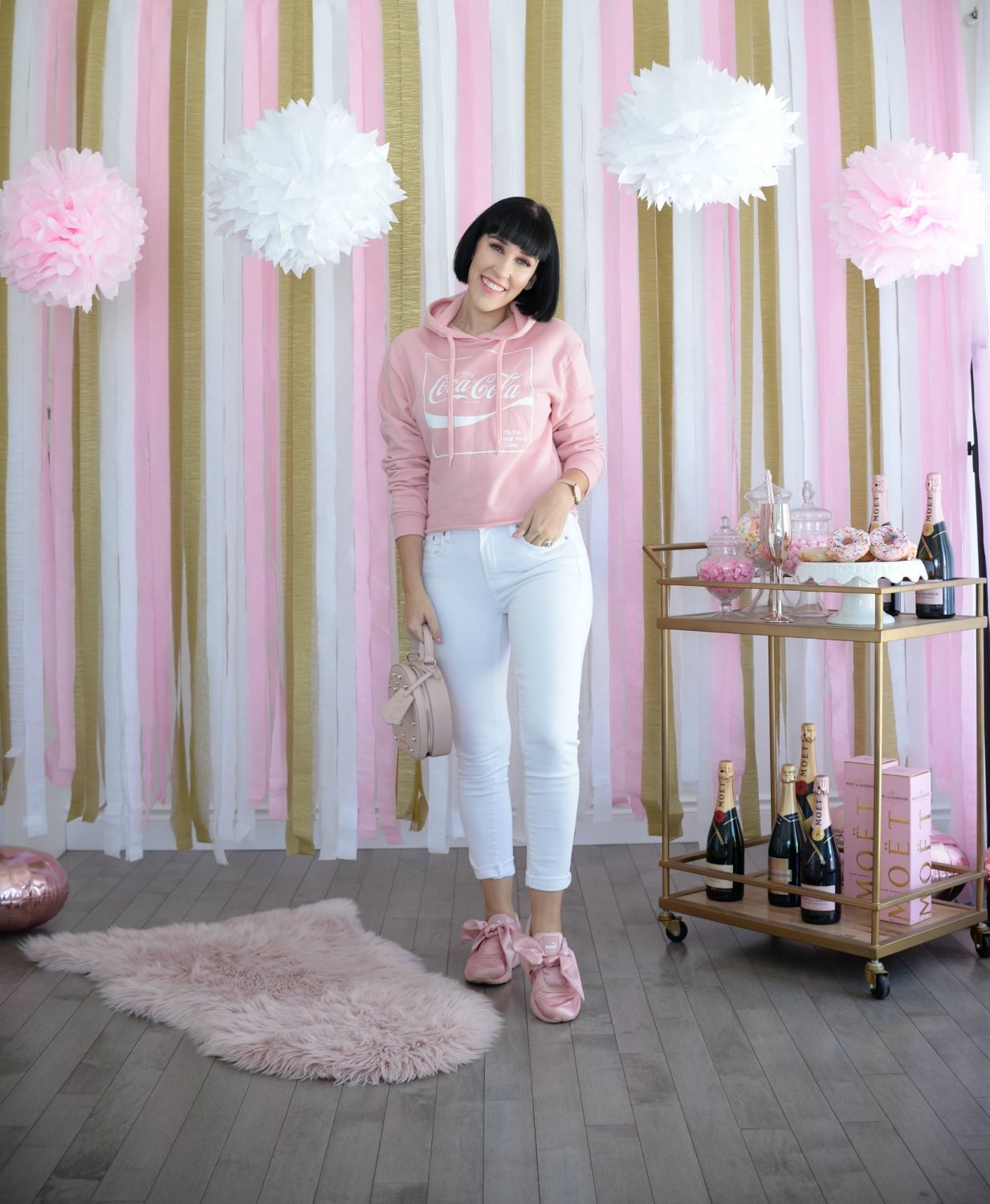 I'm Addicted to….
I have a secret to tell you, I'm addicted to pink. If you follow me on Instagram, this doesn't come as a shock to you. Ever since I can remember, pink has been a part of my life. When I was little, everything was pink. My clothes, my bedroom, my school supplies, anything I could get my pink hands on. Some people think you can over do it with the pink, I'd have to disagree. Everything from our wedding to home décor, to fashion and accessories has been pink and I'm okay with that. Surround yourself with things you love, am I right?
Another addiction, Coke. It's my drink of choice, and even when I drink alcoholic beverages, I still add a dash of Coke. Is this something I'm not proud of, or something I wish I could change, absolutely, but studies have shown that sugar foods are an addiction. I figure we all must have one vice in this world, and since I don't smoke, do drugs, or consume a ton of liquor, this can be mine.
Although some may have an addiction to TV, movies or video games, I have a slight obsession with music. No matter how bad my day may be going, music can always cheer me up. You know, those favourite songs that are guaranteed to put a smile on your face. It's been proven, that when we listen to music, we experience a natural "high". In the same way as when we eat food we love, it releases dopamine that not only brings enjoyment, but makes us want to repeat that same behaviour repeatedly. I don't think a day goes by that I don't listen to at least an hour of my fave songs.
I know this is a silly one, but I'm addicted to baths. Ever since I was little, I loved taking a hot bubble bath. My mom would have to constantly re-fill the tub with hot water, and almost bribe me to get out. I could spend hours in there, and still can. I can't remember the last time I took a shower (outside of traveling). I look forward to my evening baths. It's a little "me time" that still gets me excited.
For those people that hate their jobs, this might be hard to contemplate, but I'm addicted to my work. What can I say, I love what I do? I'm lucky enough to wake up every morning and share my fashion finds, beauty faves and overall general life with the world. I've always been a workaholic though and take great pride in succeeding.
What I Wore- Coke Sweater- Target, Watch- Cluse, Purse- c/o Poppy & Peonies, Jeans- The Gap, Sneakers- Puma