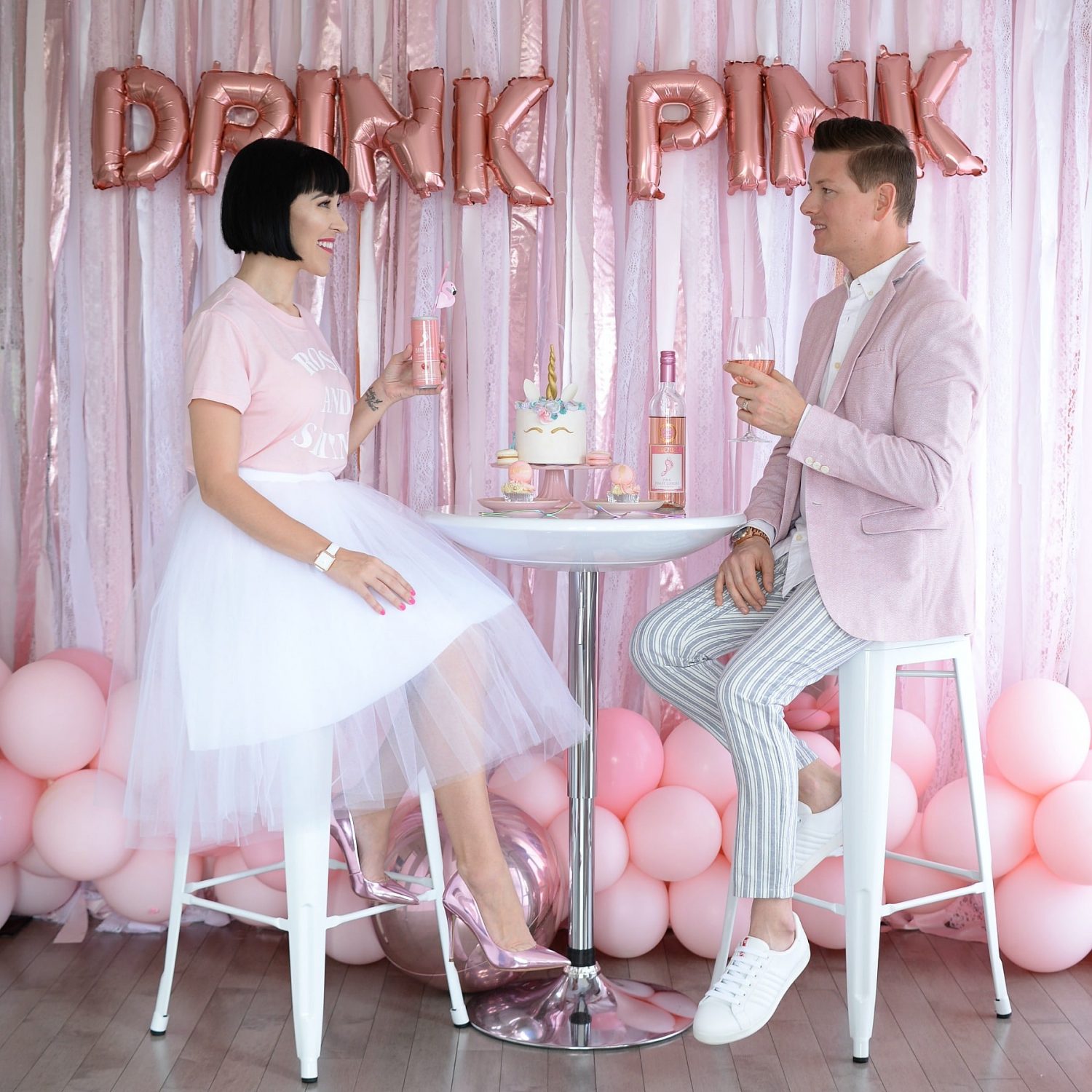 Barefoot Pink Pinot
Heading out on a Saturday night, of course is always a fun time, but so is staying at home. I honestly believe that everyone needs to set aside a night at least once a month to keep the romance alive. We all live extremely busy lives, but it's important to spend quality time with those we love. Going out to a fancy restaurant isn't the only option when it comes to spending a night with your partner. Spending an evening at home is an excellent alternative to going out. That being said, if you don't put a little effort into spicing things up, you'll probably end up doing what you always do…watching Netflix with takeout. Although that sounds totally amazing for a Tuesday evening, date night should be special and different.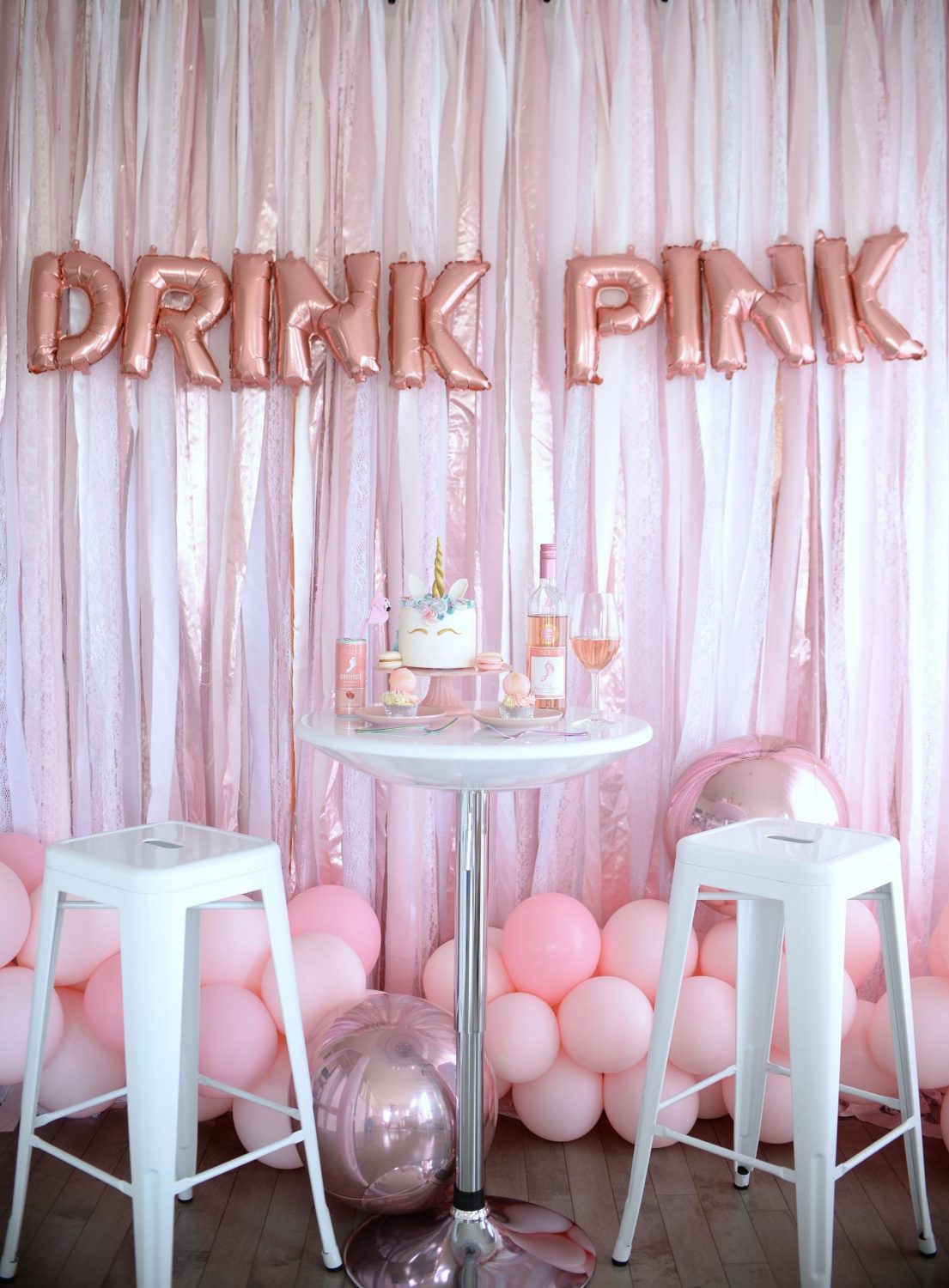 I know one of the perks of staying in, besides saving money, is not having to get out of your comfy pjs, but I say slip into something fancier. If you're looking to make date night something more special than your typical weeknight, than try getting out of those basic tee and sweatpants. You don't necessarily need to wear a dress and suit and tie but try wearing something that makes you feel beautiful or that your partner always compliments you on. Dressing for each other is a sure way to make the evening feel more magical.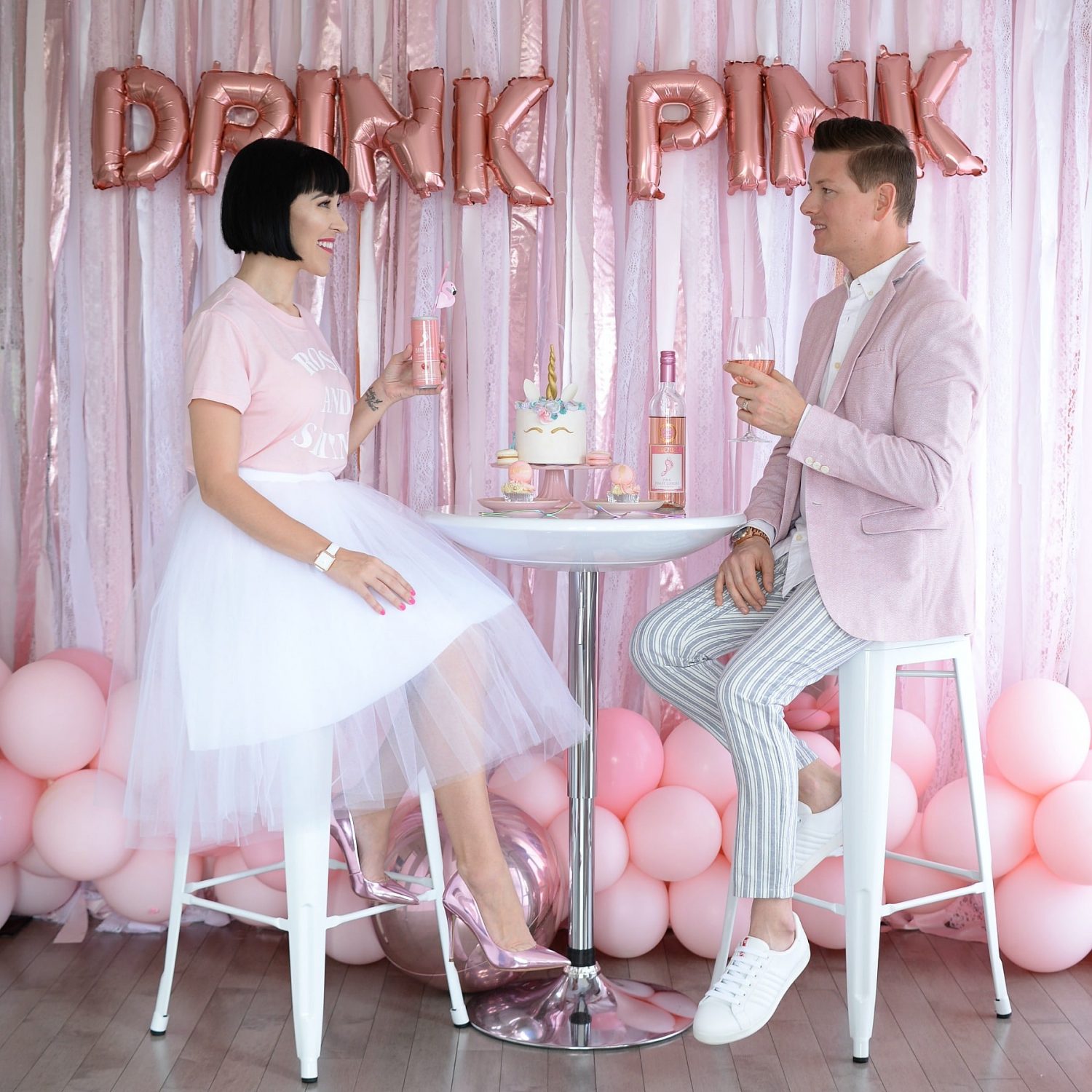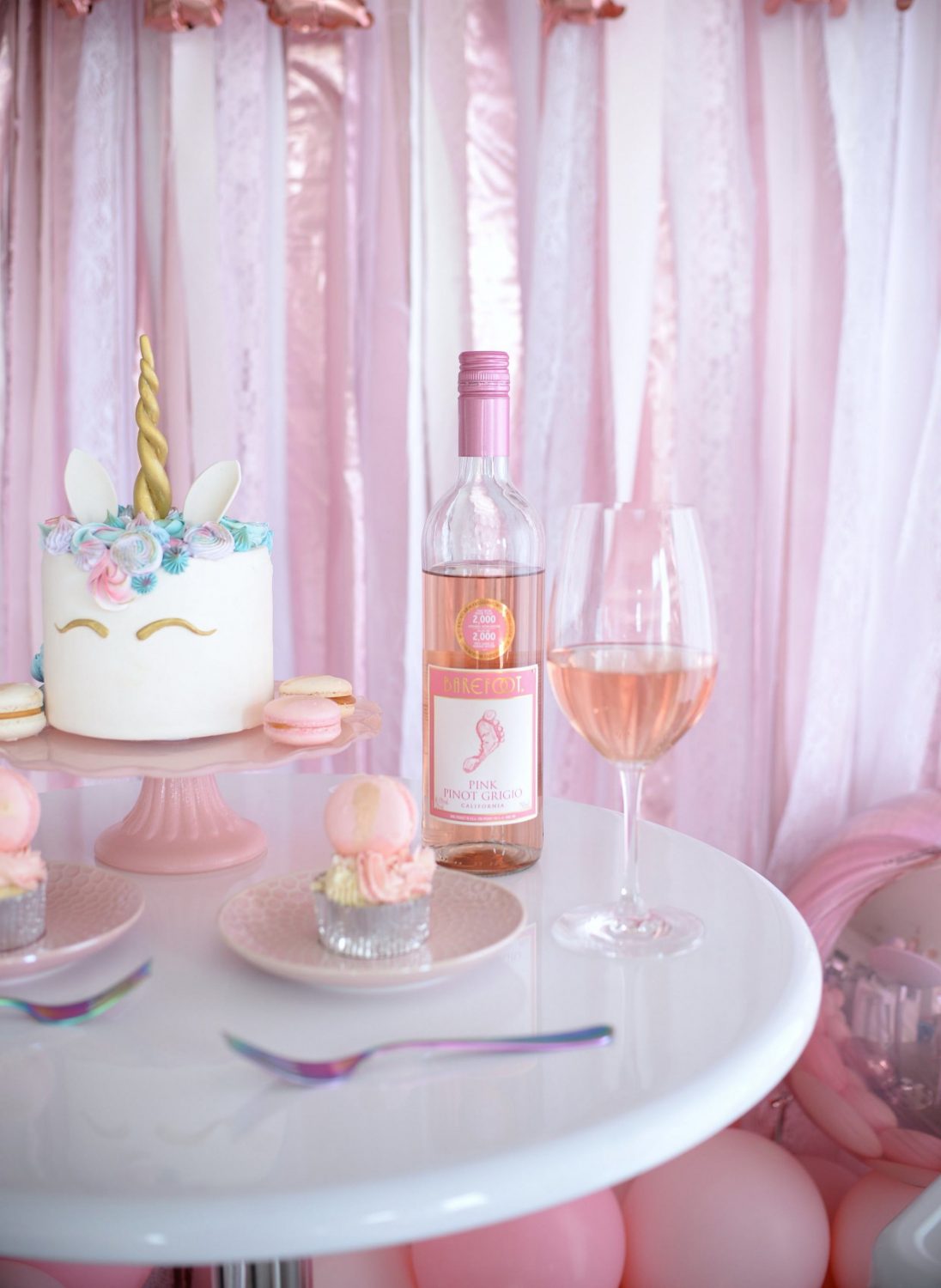 This is a hard one for me but get rid of distractions. Since the evening should be about spending quality time with your loved one, everything else is just getting in the way. Put away those cell phones, turn off the TV and skip looking at your Instagram feed for a few hours. Dedicate the evening to one another. Pay attention to one another. Hold hands, snuggle, get close, anything to make it feel like you're on a real date. Have meaningful conversation and just focus on each other. In a world where we want to capture everything or do several things at once, sometimes it's nice to step back and just be in the moment.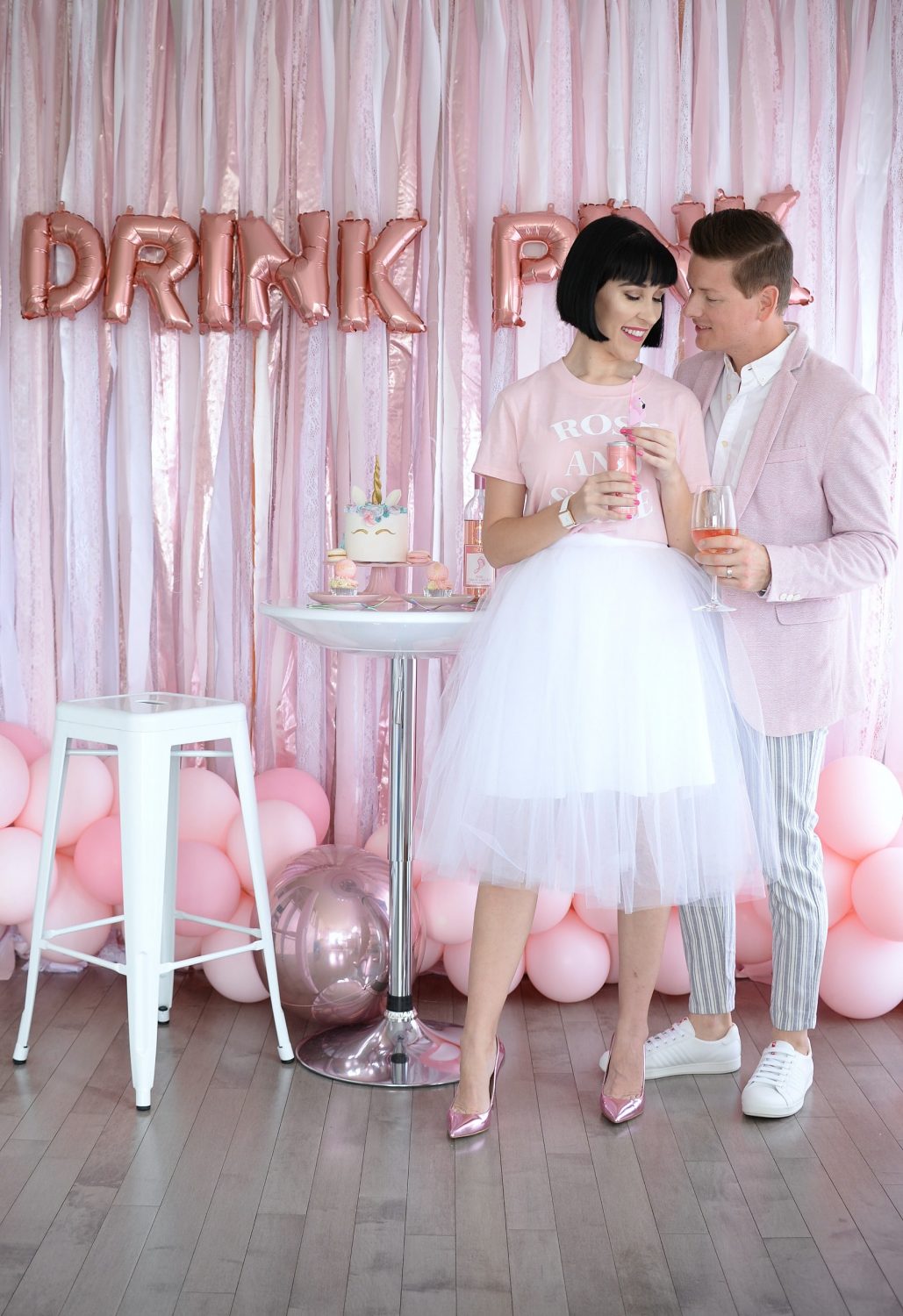 Although I just told you to turn off your phones and be present in the moment, you always want to capture the evening on film. We all remember the special events, occasions and trips, but we often forget about real-life events, like the ones at home. You want to be able to have the option of looking back on the evening and remember how much fun you had. I highly suggest setting up the camera or iPhone on a timer and snapping a few pics.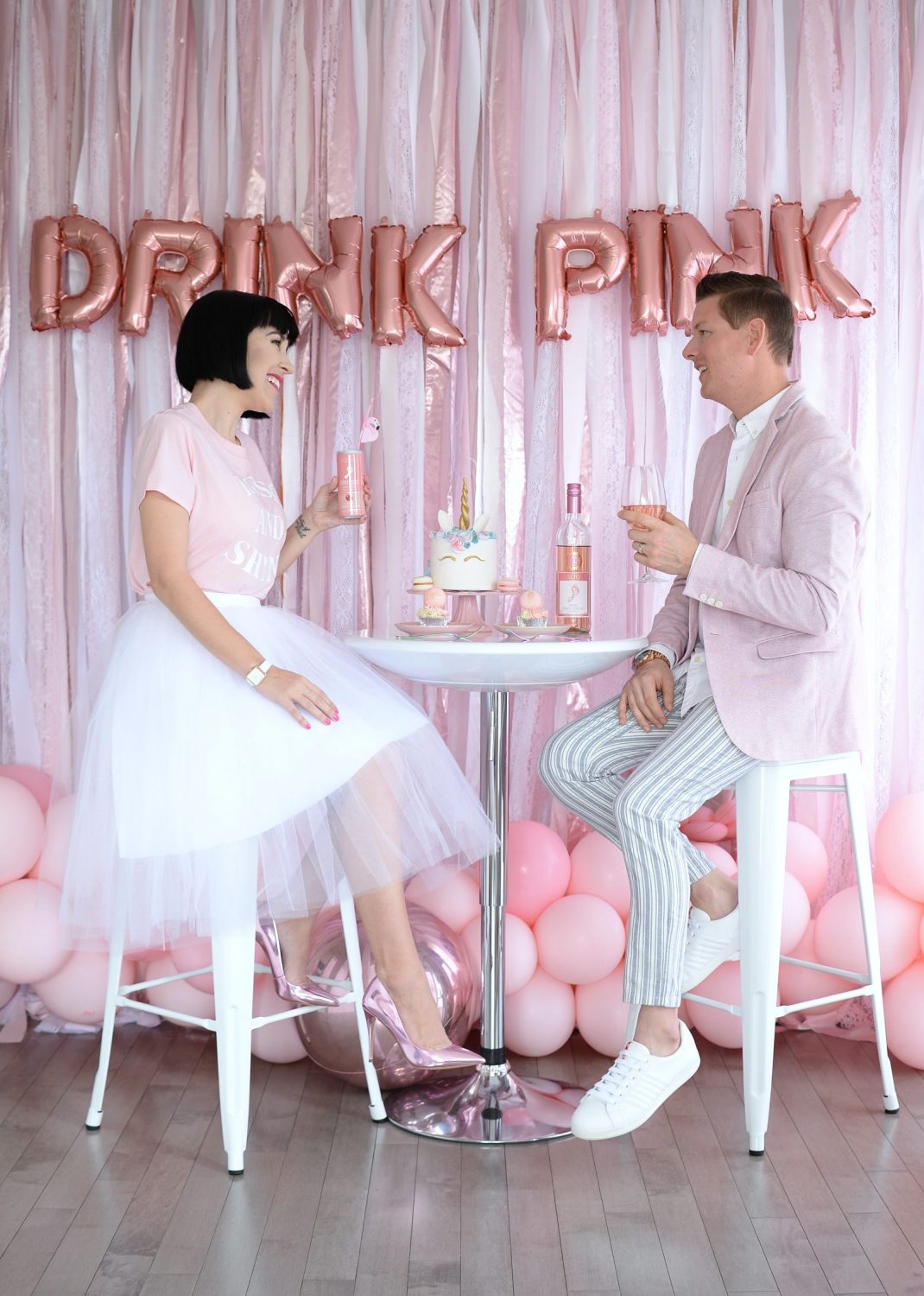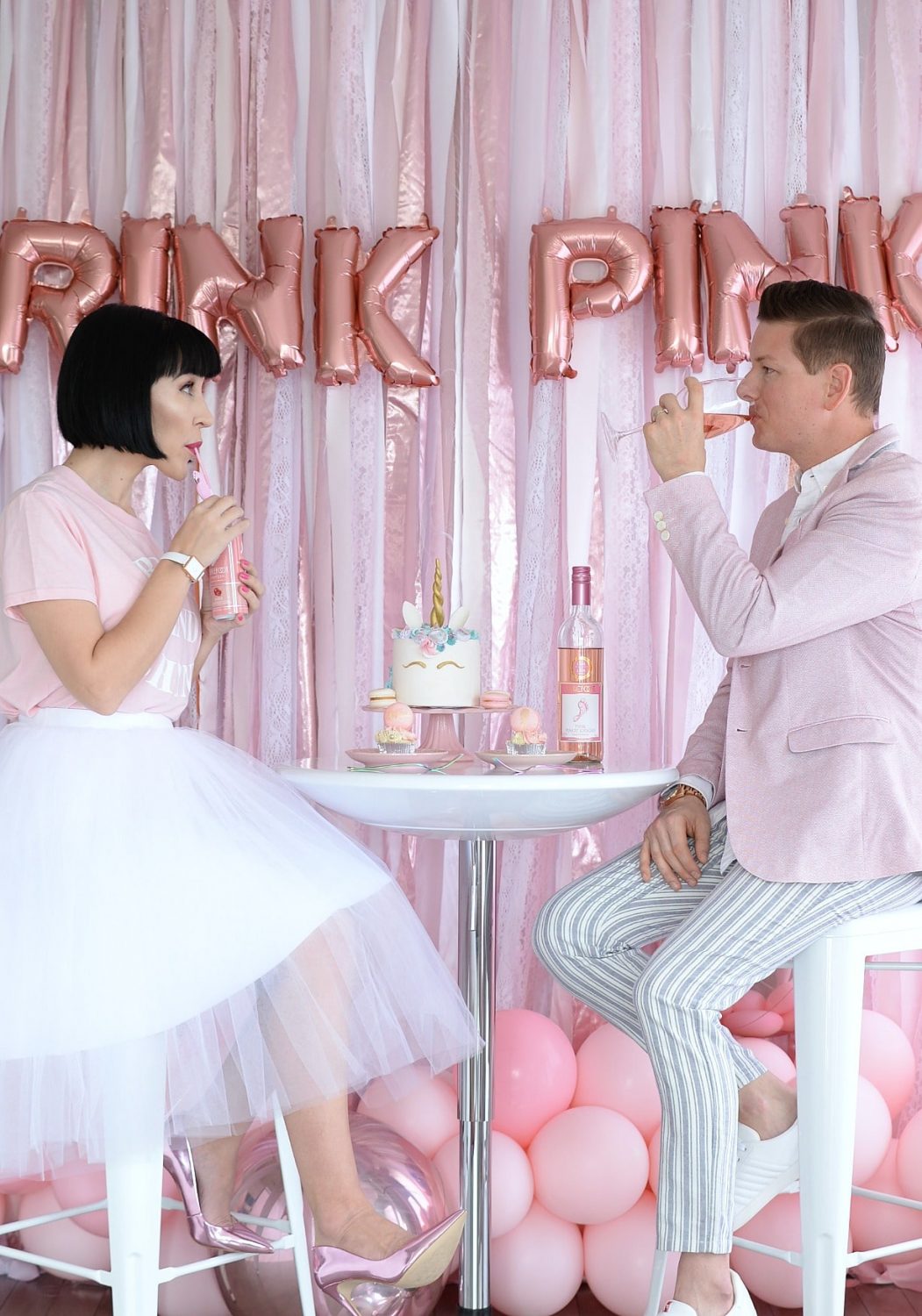 Don't forget to set the mood. This may sound like a cliché, but there's a reason why restaurants have dim lighting, soft music and candles burning. There's just something about that combo that's extremely romantic. Lowering the lights feels more intimate, love songs definitely change the atmosphere in any room, and dancing flames are incredibly calming. You can even bring in some fresh blooms for scent or wear your partner's favourite perfume. All help to make the evening more enjoyable.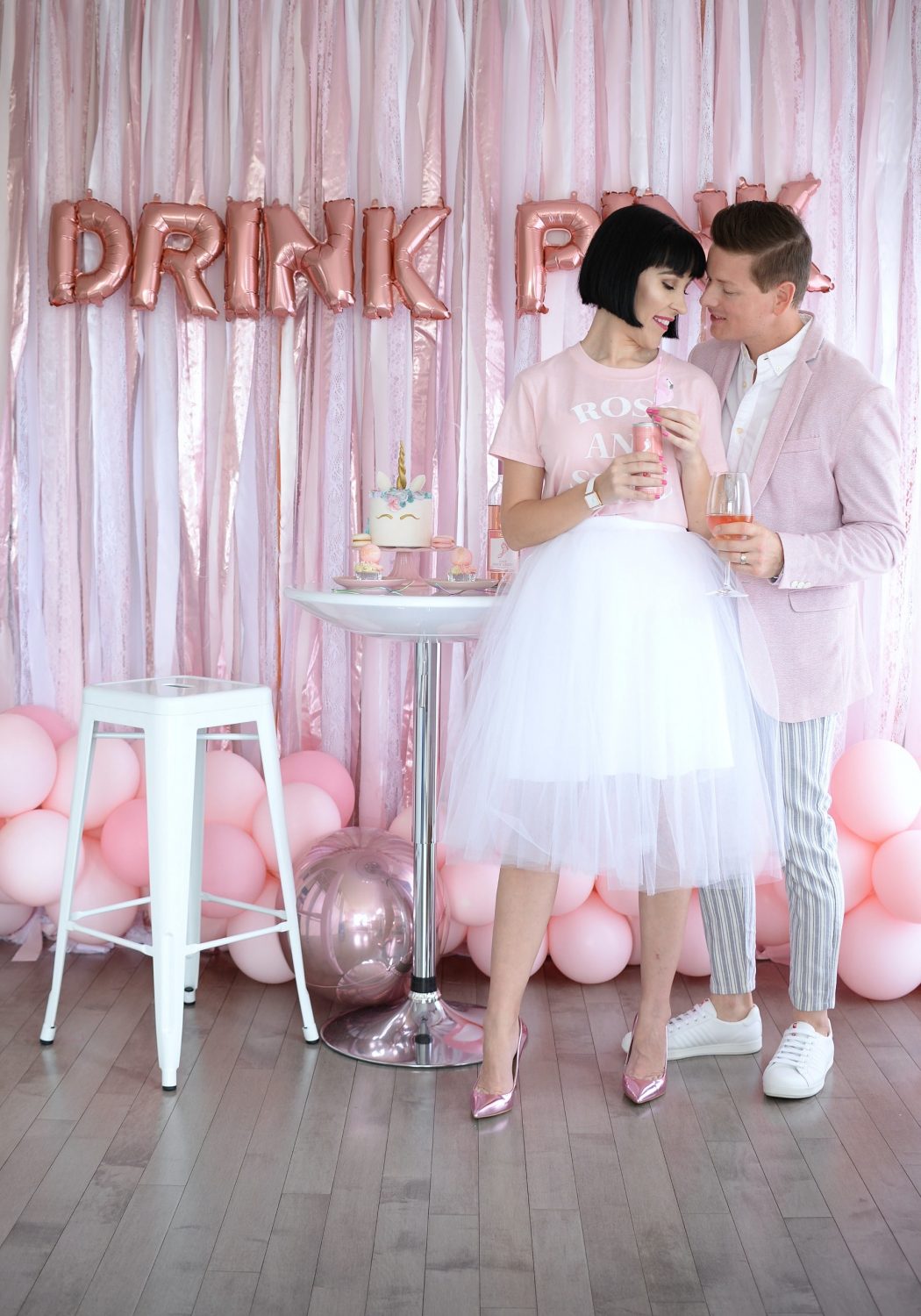 When we go out for dinner or drinks, we usually try something new. Try to bring the same adventures you bring when you're out and about, into the home. You can even set a theme for the evening and build your drinks and food pairings around that. Pick up a bottle of wine you haven't discovered yet, or make a new dish you've been dying to create. The theme for our date night, pink of course. We picked up a bottle of Barefoot Pink Pinot, and not only does the bottle fit in with our theme, the apple, peach and raspberry notes are perfect for this springtime triplet. Its crisp and fruity style is oh-so refreshing without being overly sweet. If you're looking for a fun twist, keeping with the pink, try adding a splash of cream soda. It instantly becomes an indulgent spritzer that's more like a dessert than you're typical rose.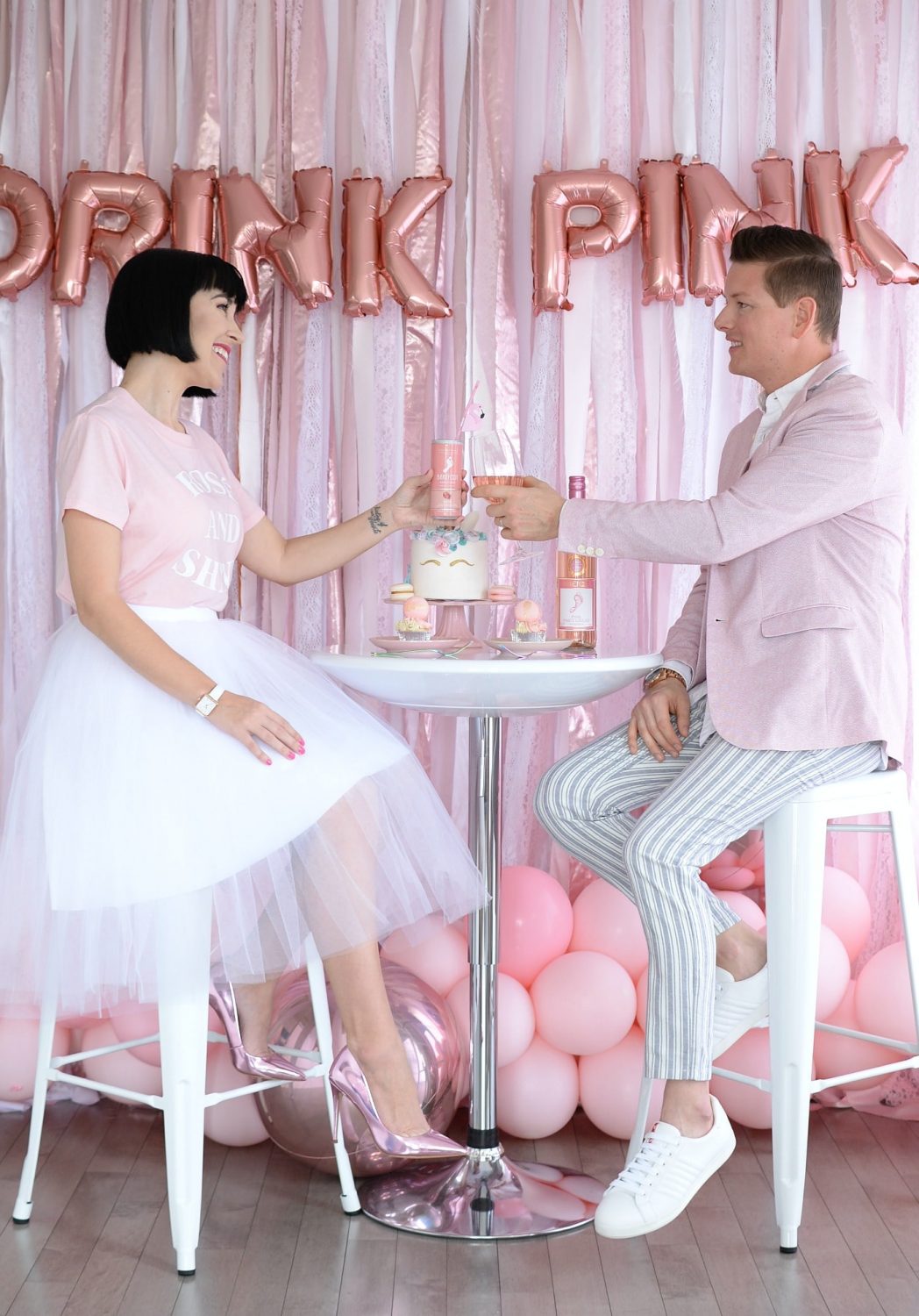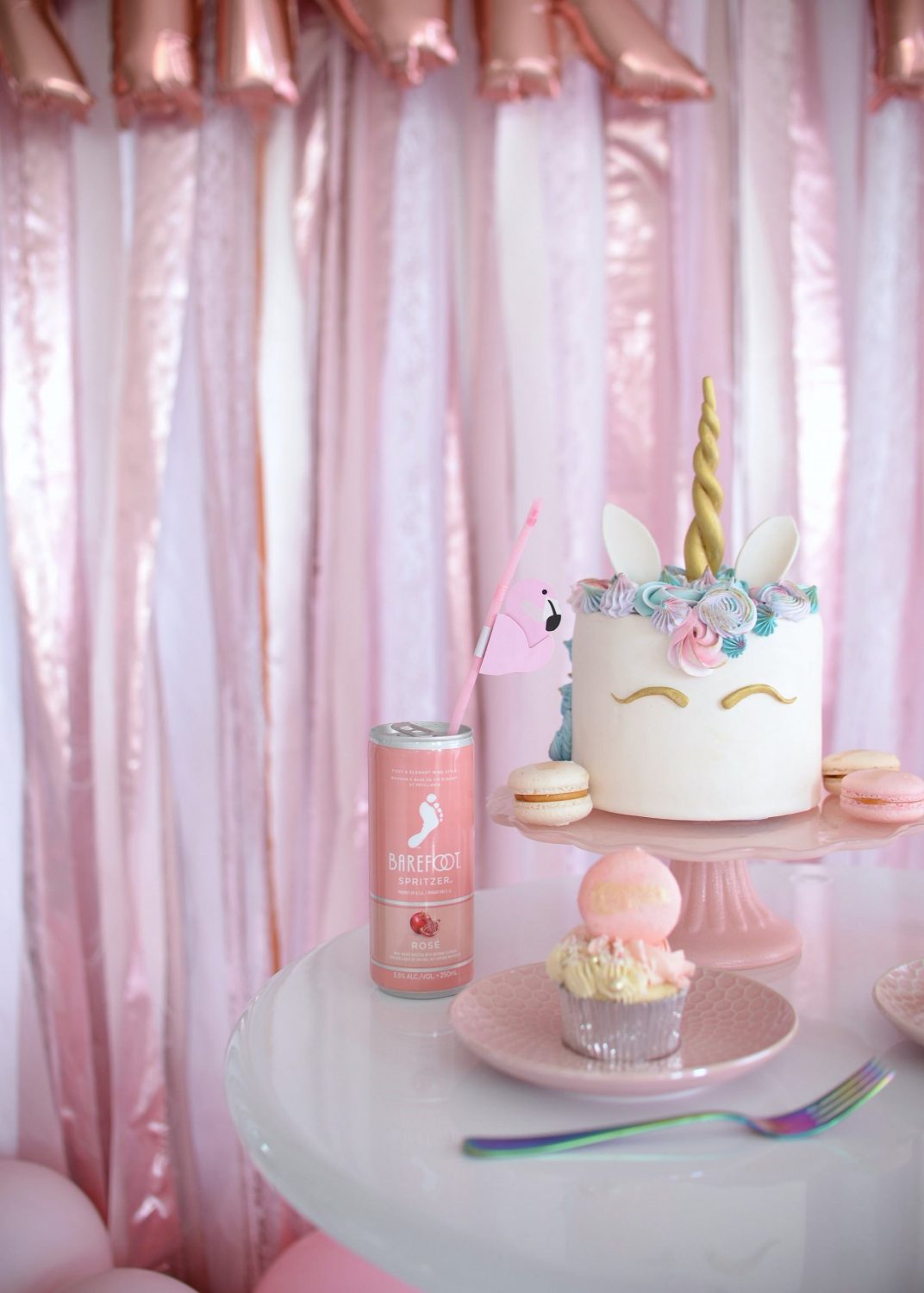 Disclosure: This post was sponsored by Barefoot, but all opinions on this blog are my own. I also want to thank you for supporting the brands that support my blog.