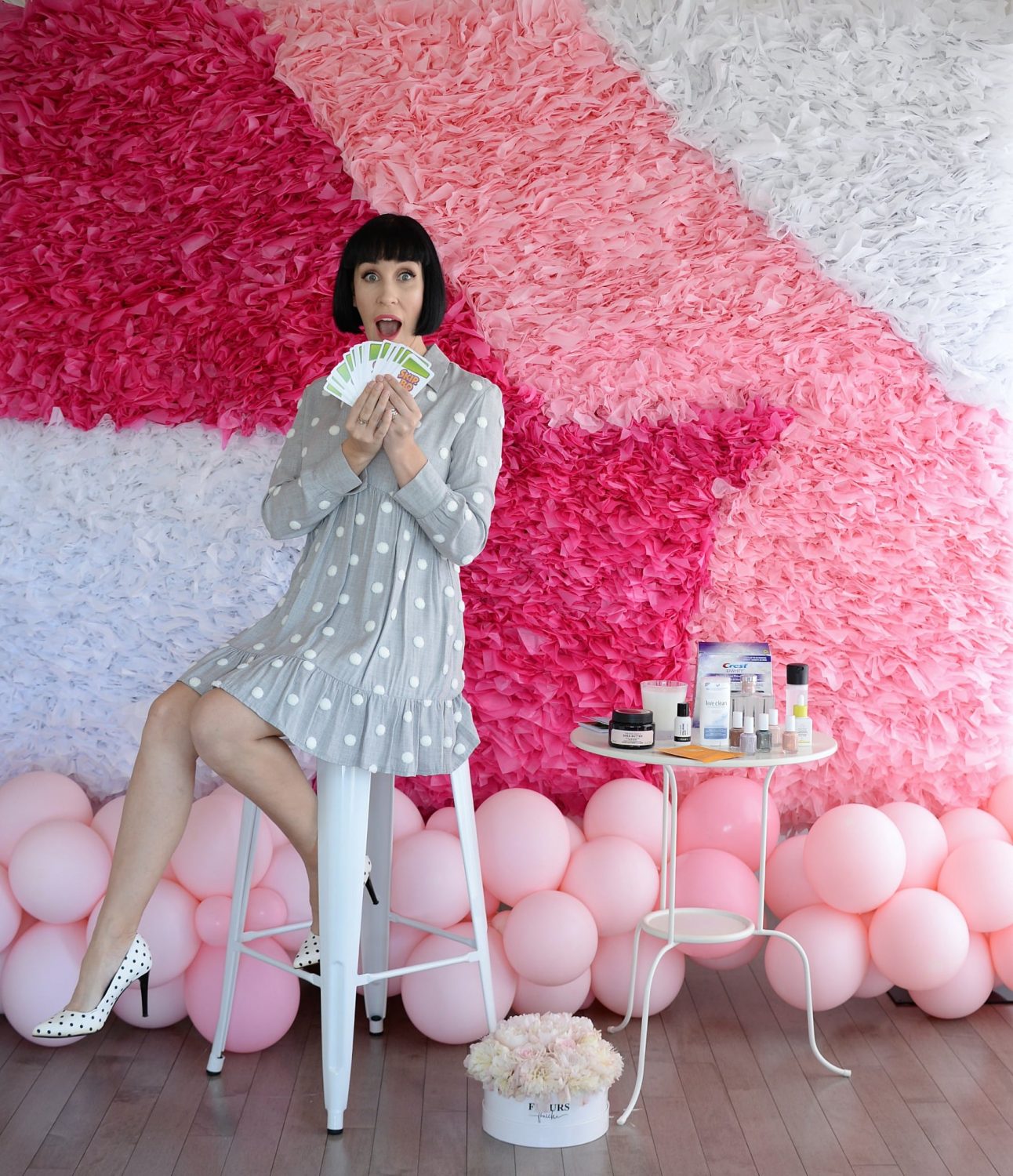 Wow, I can't believe we're into May already? Honestly, where did April go? As much as I love spring, this girly is totally ready for summer. Bring on the sun, heat and longer days. April was an extremely busy month, but that doesn't mean I didn't set aside time to test out some new products. I love when the seasons change, it's like a fresh new start. There's something about the month of April that gets me super excited to try new things.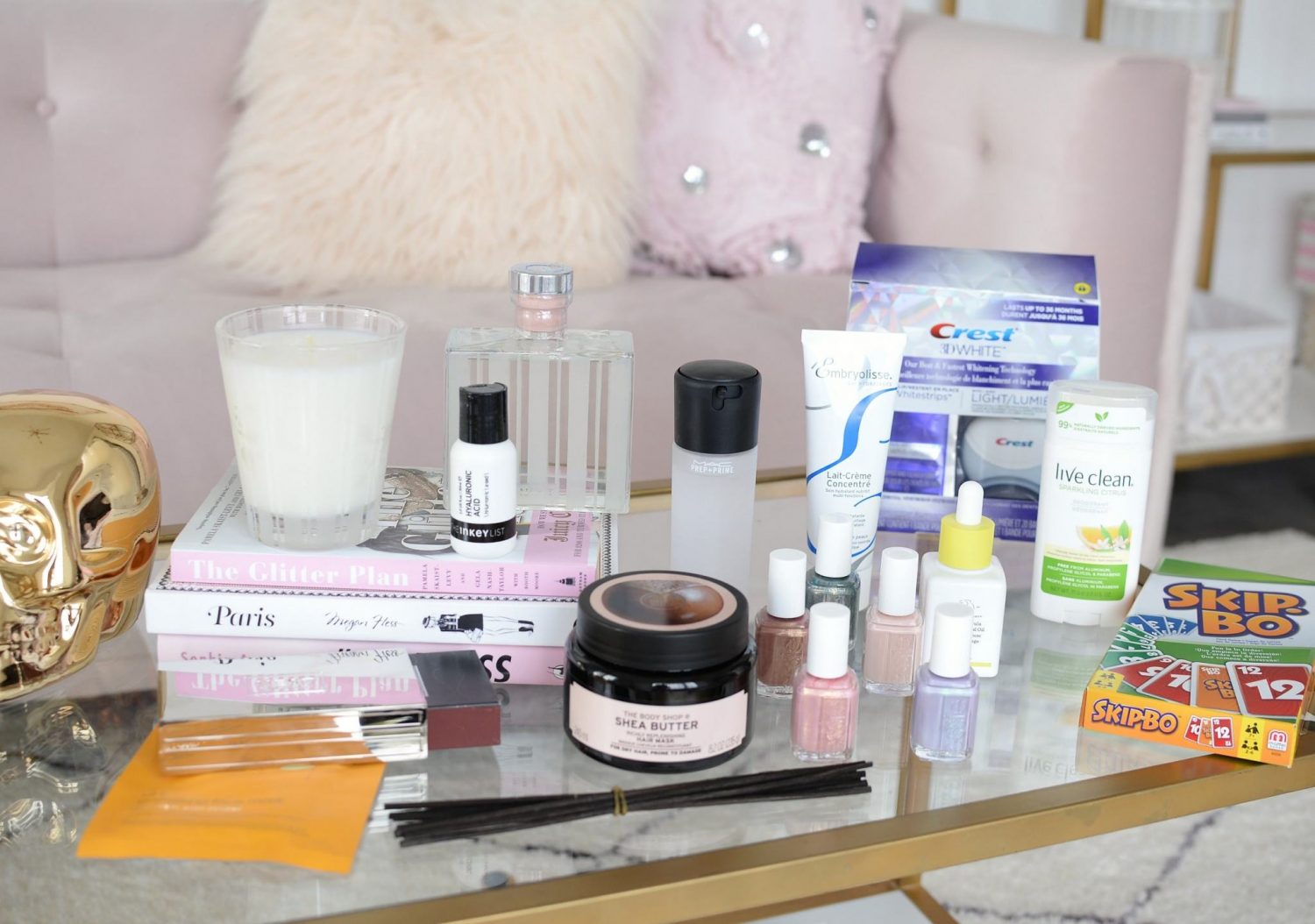 Just in time for spring, my favourite home fragrance brand released a new collection that might be my favourite yet. Nest Rose & Oud is a floral and woody collection featuring notes of incense, black leather and patchouli. Its sensual and sultry aroma is perfect for any room in the house, but it smells extra delicious in your bedroom or bathroom. It's the perfect aromatherapy scent that instantly uplifts both the mind, body and soul. Place the Reed Diffuser in your bathroom for a boost of floral freshness or burn the classic candle on days when you're looking for a little Zen moment. This unique and innovated aroma is sure to elevate any room in your home. The Diffuser retails for $64 and the Candle $56. Also consider picking up the Nest Silver Matchbox Holder, as it makes the perfect tabletop accessory and pairs beautifully with the rest of the collection. It retails for $40.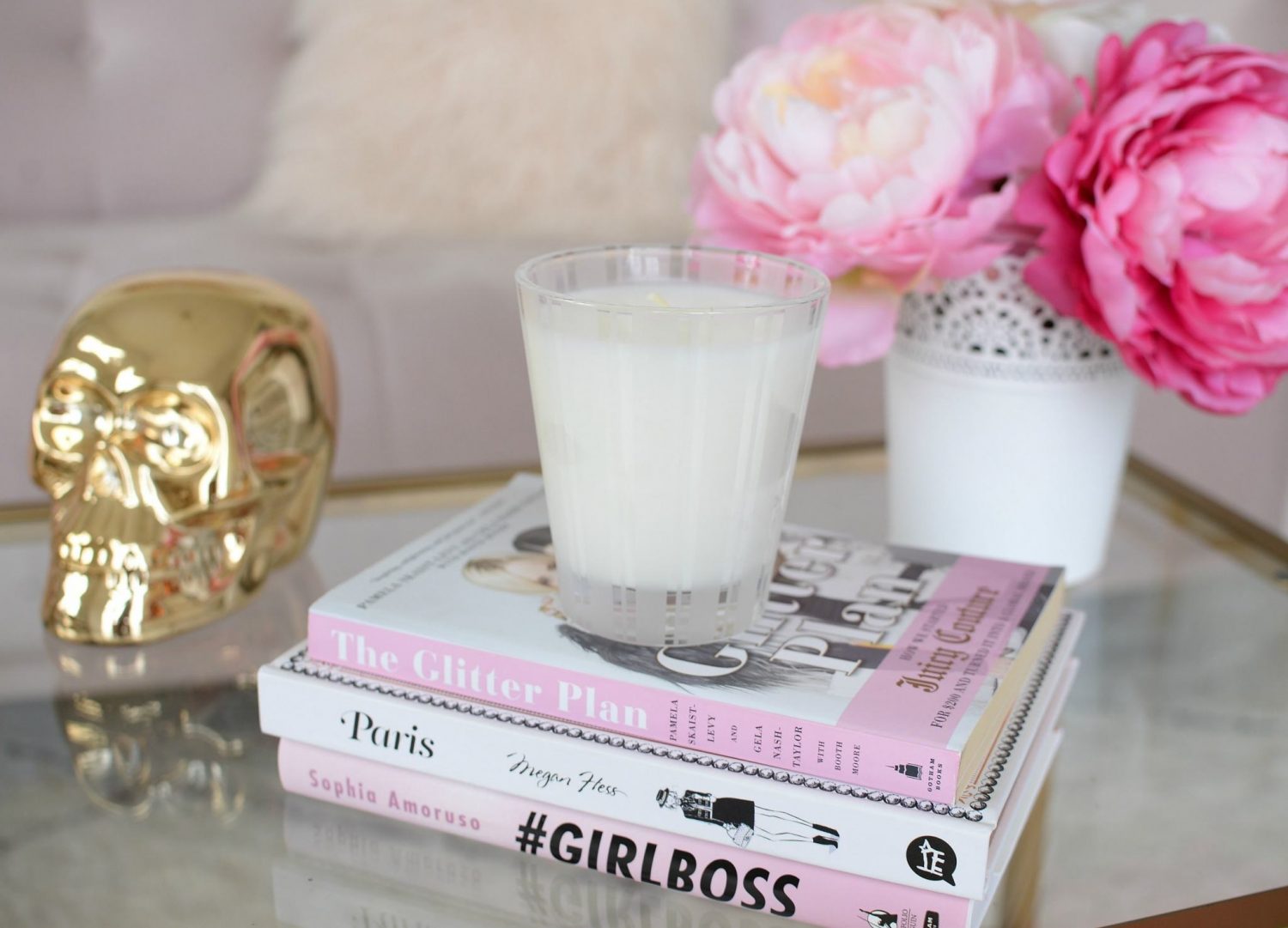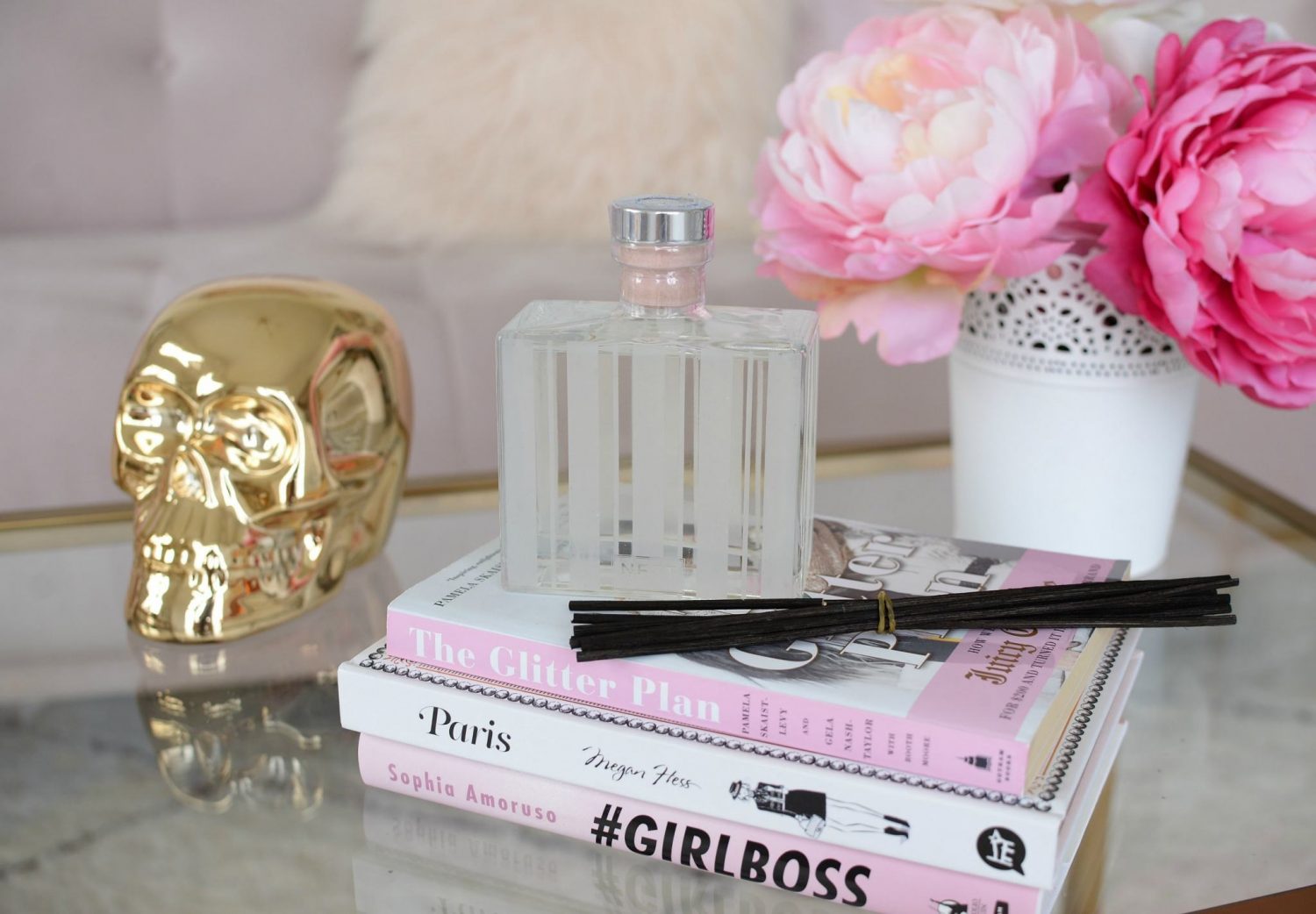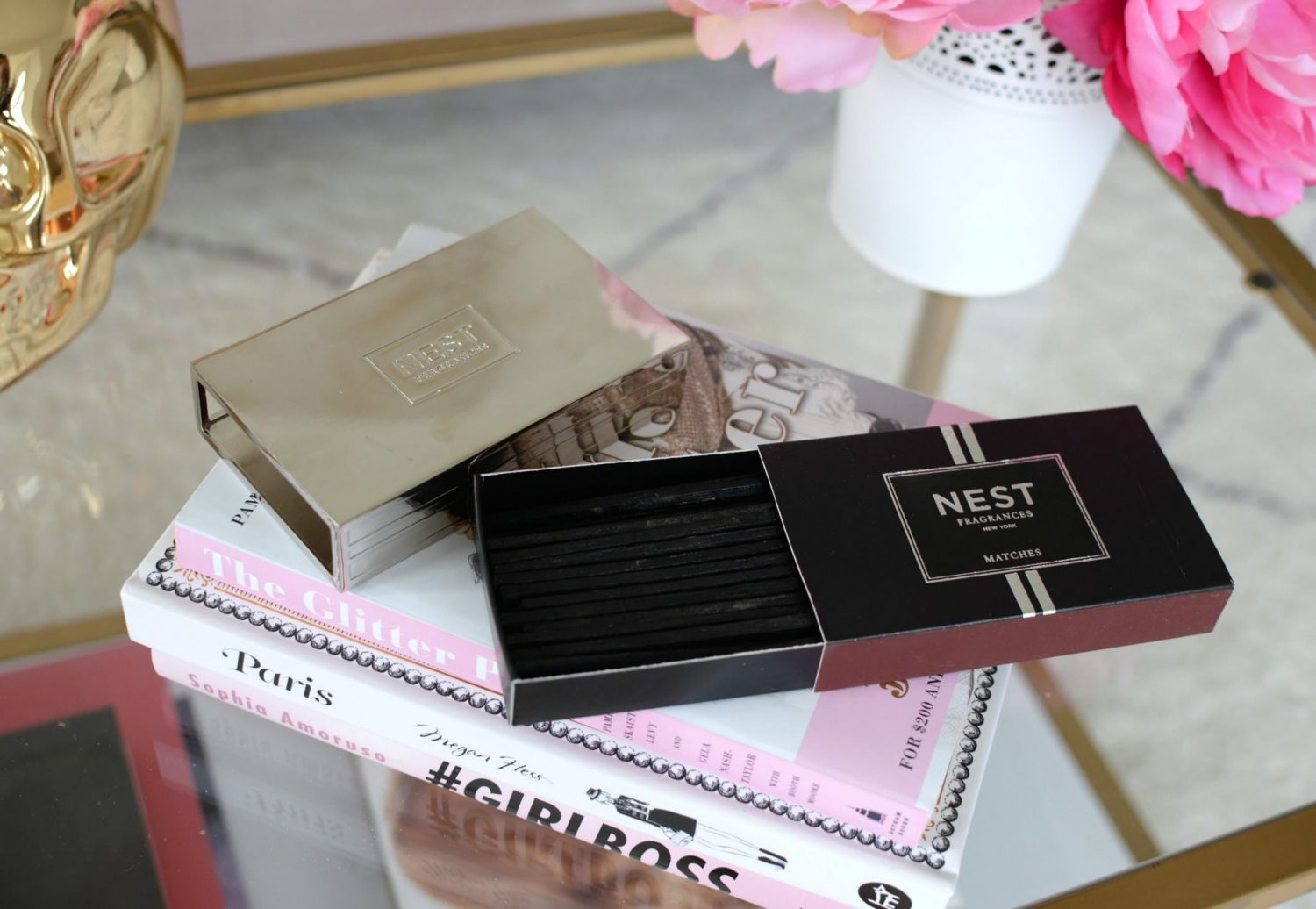 With summer just around the corner, and a few trips planned, I want my teeth pearly white. Although I've had my teeth professionally whitened a few times, I always find myself going back to Crest. What can I say, it's quick, easy, pain-free and affordable. The new Crest 3D White with Light features advanced whitening technology to help achieve a brighter, whiter smile, along with a blue light device that helps weaken stains to allow the strips to work more effectively. As much as I love that the strips stretch, cover and form perfectly around my teeth, it's the light that makes this treatment so much better than previous kits. Combine that with the fact that these strips are stronger in grip, compared to other treatments on the market, it's no wonder Crest is my fave brand when it comes to teeth whitening. In as little as 10 days my teeth are whiter and brighter with no tooth sensitivity. It retails for $99.99.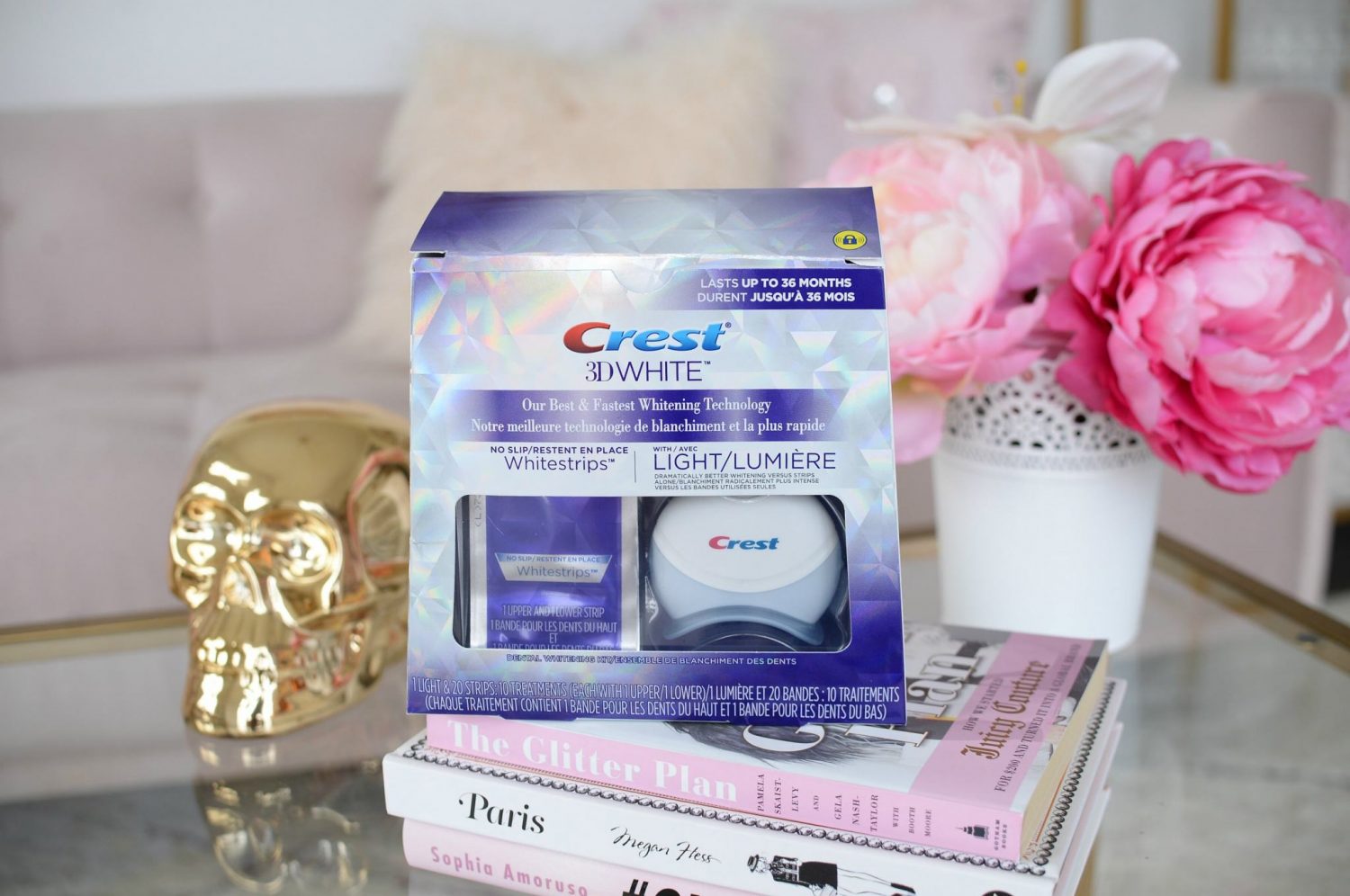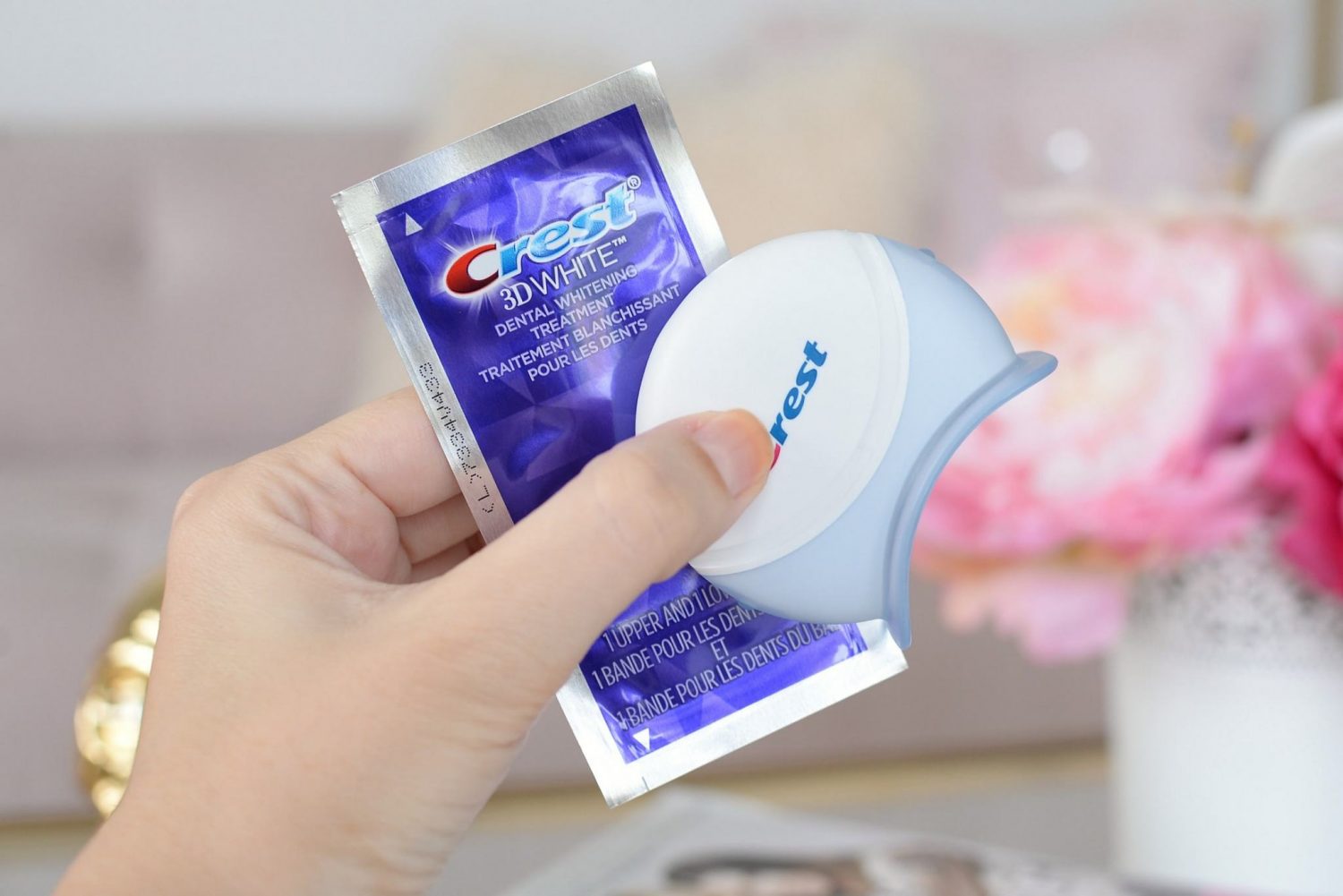 Derek and I have always prided ourselves on the fact that we set aside at least one night a week for date-night. That doesn't necessarily mean we always have to go out, to have a good time. In fact, the nights that are usually the most fun, are the ones spent at home. We've been collecting board games for as long as I can remember, but it wasn't until this month that we pulled out Skip-Bo. It's a fun and easy game to play and best of all, you only need two players. I find a lot of boardgames are only fun with 4 or more people, but it's not the case with this. The deck features a total of 162 cards, numbered from 1 to 12, with 16 being wild. Each players pile of cards is called a stockpile and the point of the game is to play every card in your pile in numerical order. If you haven't played already, I highly suggest picking up a deck. It retails for $12.99.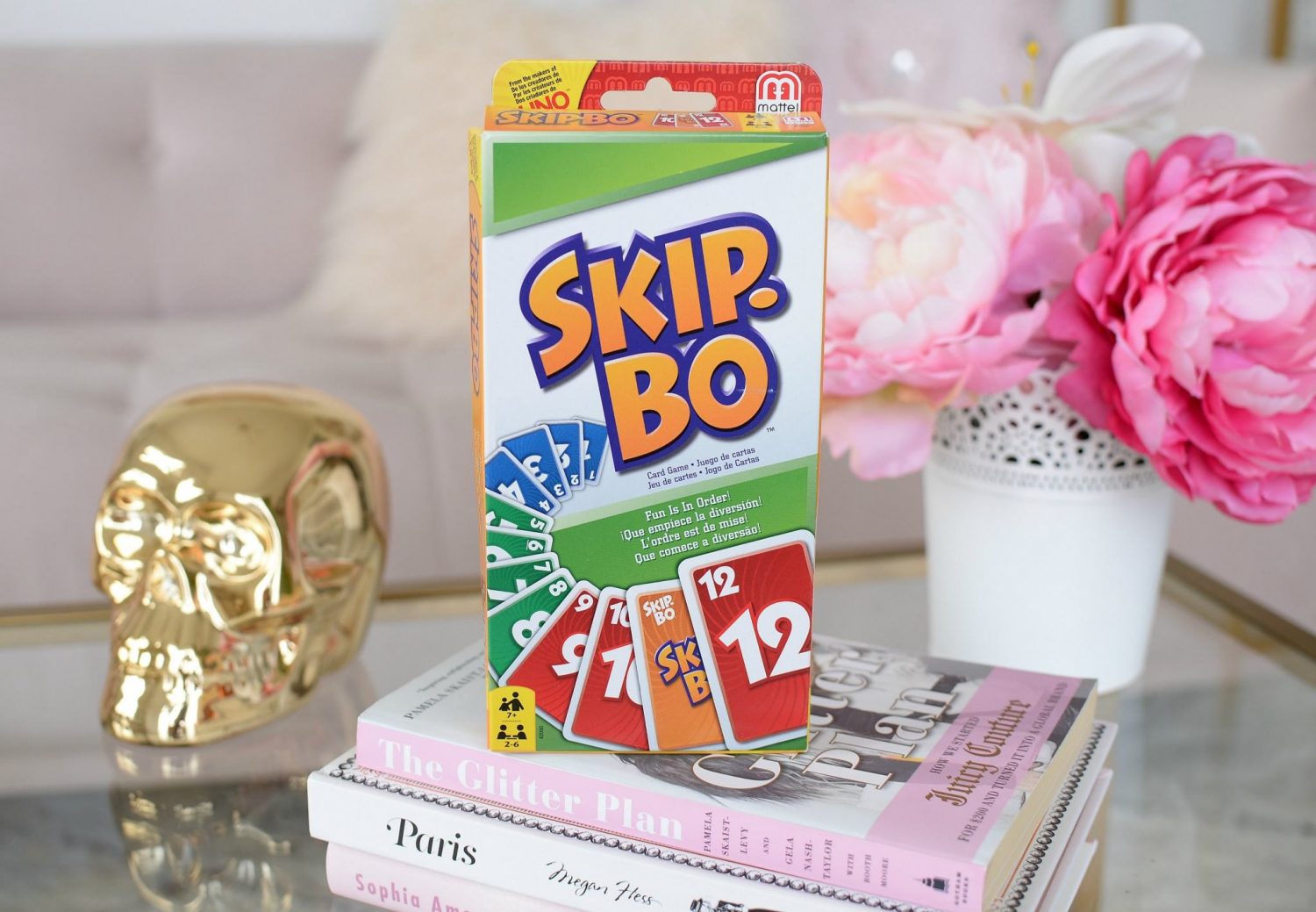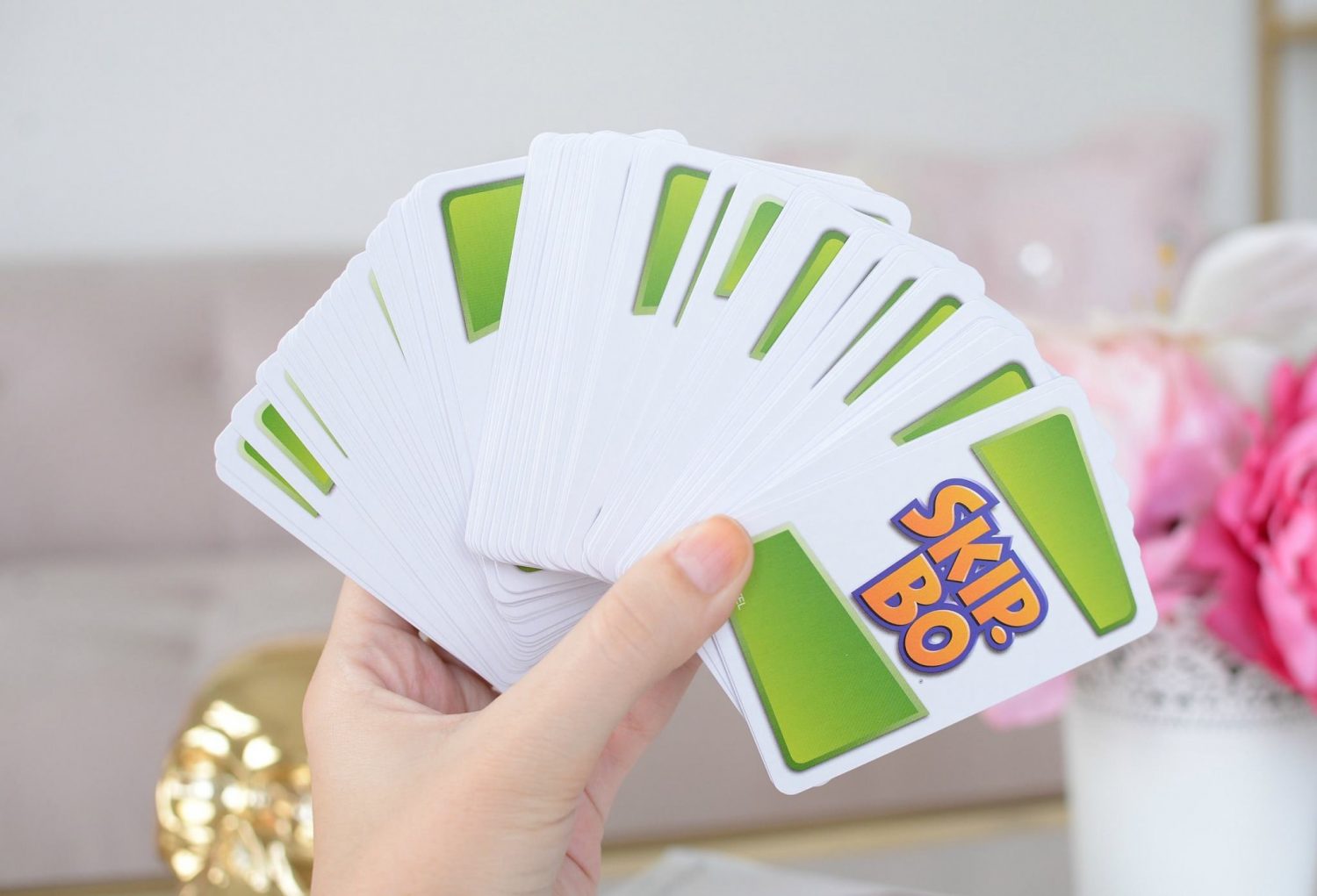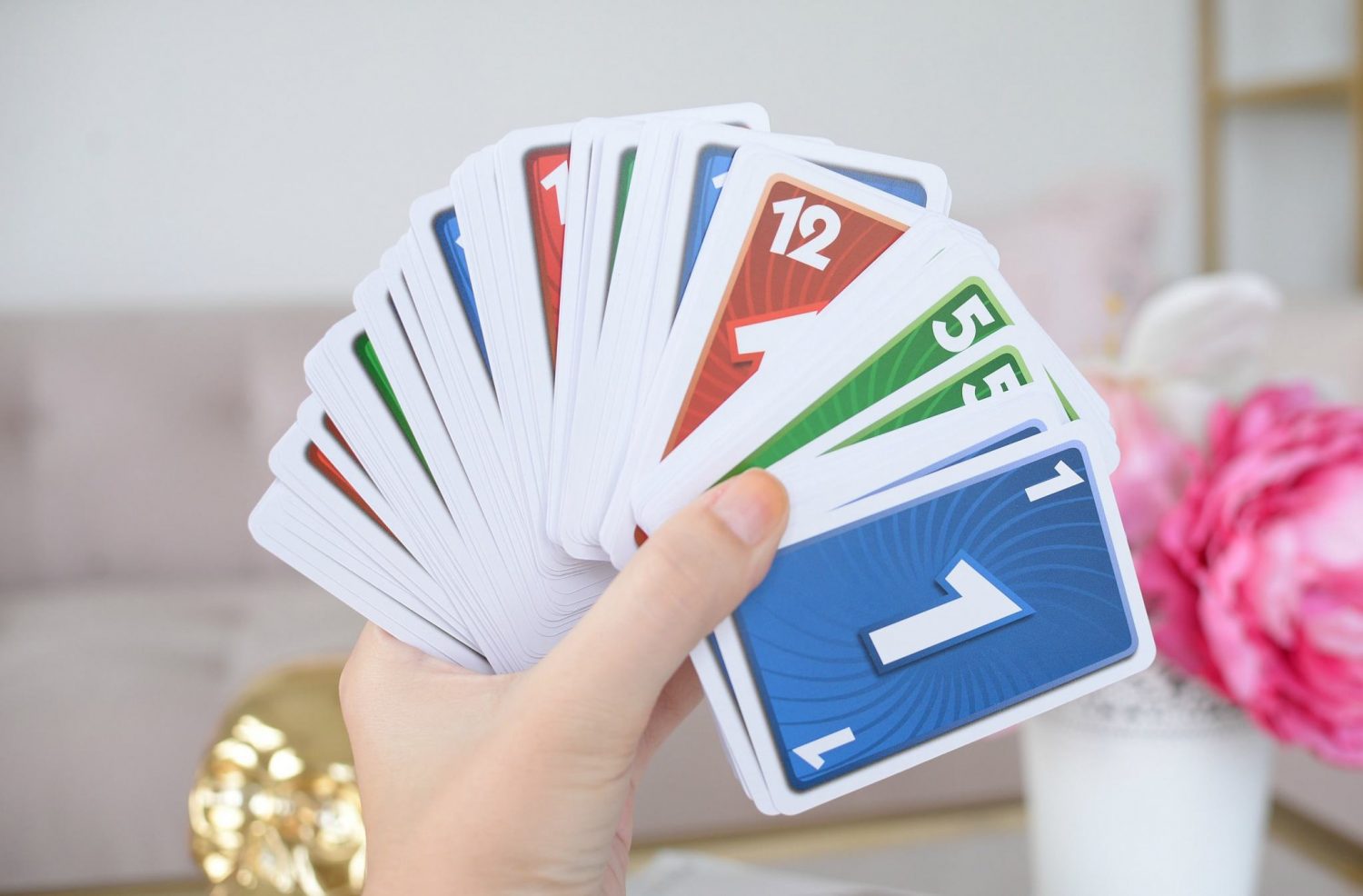 I'm not going to lie, I've tried a lot of "natural" deodorants, and none of them seem to really work. You know my obsession with Live Clean, it seems like every single product that brand releases I'm obsessed with. When I heard about their new natural deodorant that claims to deliver freshness, comfort and odour control using nothing but natural ingredients, I was sceptical. Not only does it go on completely dry, it also doesn't leave behind that nasty white caste or chalky residue. Its unique formulation of baking soda, corn starch, aloe, vitamin E, organic parsley, rosemary and sage all help to neutralize odour, while leaving underarms conditioned and fresh. I was blown away on how well it kept my armpits dry and fresh all day long. It comes in Sparkling Citrus, Powder Clean, Cool & Fresh and Fragrance Free for $7.99 each.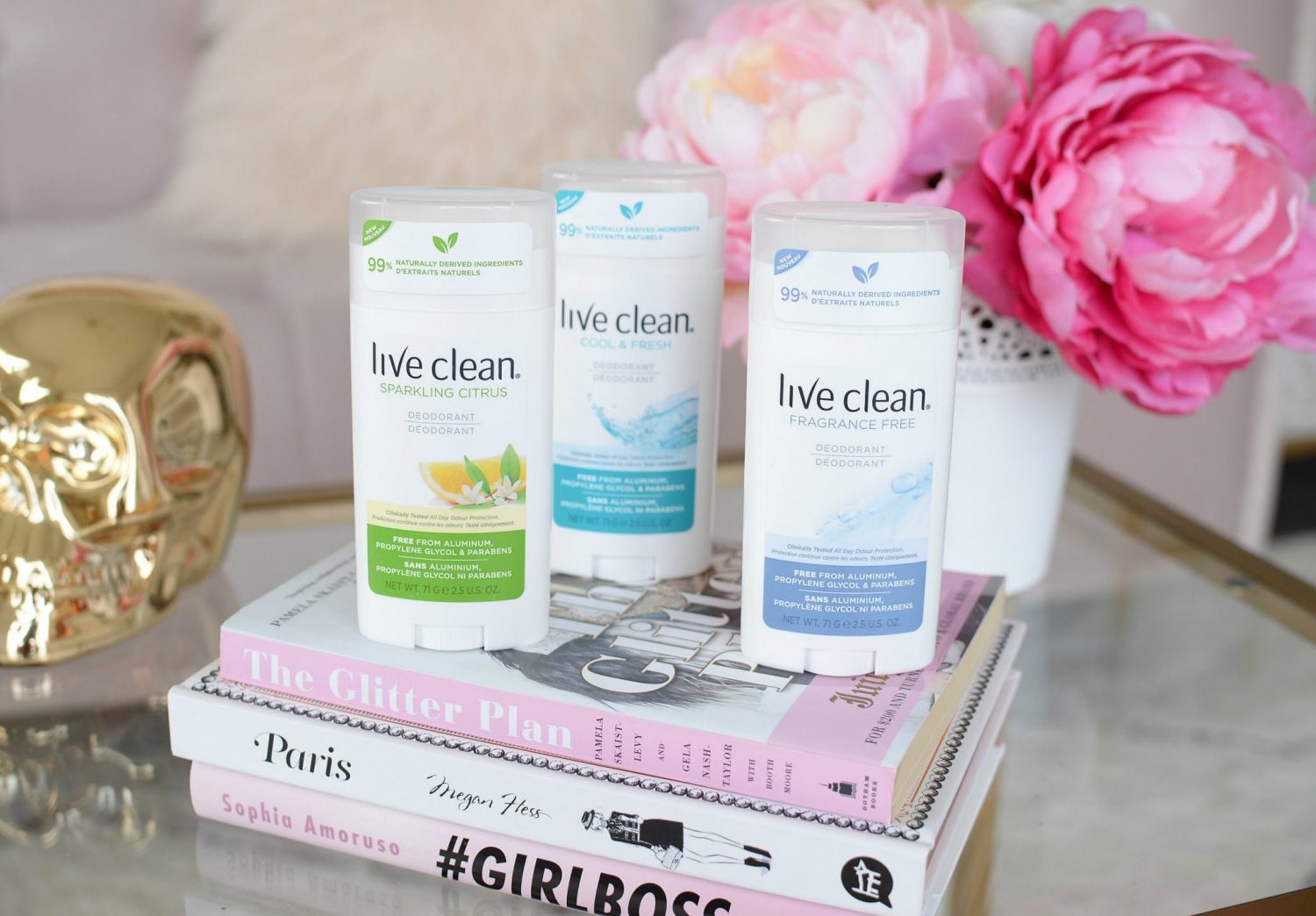 For the past few months, I've really been focusing on my skincare routine. Partly because I just passed my half way point of my Clear & Brilliance Laser Treatment, and partly because I want my skin to look the way it did when I was in my 20's. Hydration is the key to healthy and glowing skin, and there's no better way to get hydration than with hyaluronic acid. INKEY LIST has been a huge hit in the UK for awhile and is now officially available in Canada…finally. INKEY LIST Hyaluronic Acid is a powerful face serum that holds upwards of 1000x its weight in moisture, ensurng your skin stays super-soft, plump and pillowy-like all day long. After only a few short days, my skin was already looking more radiant and youthful. With only a small drop it instantly penetrates deep down into the skin to help provide all-day hydration. It retails for $10.99.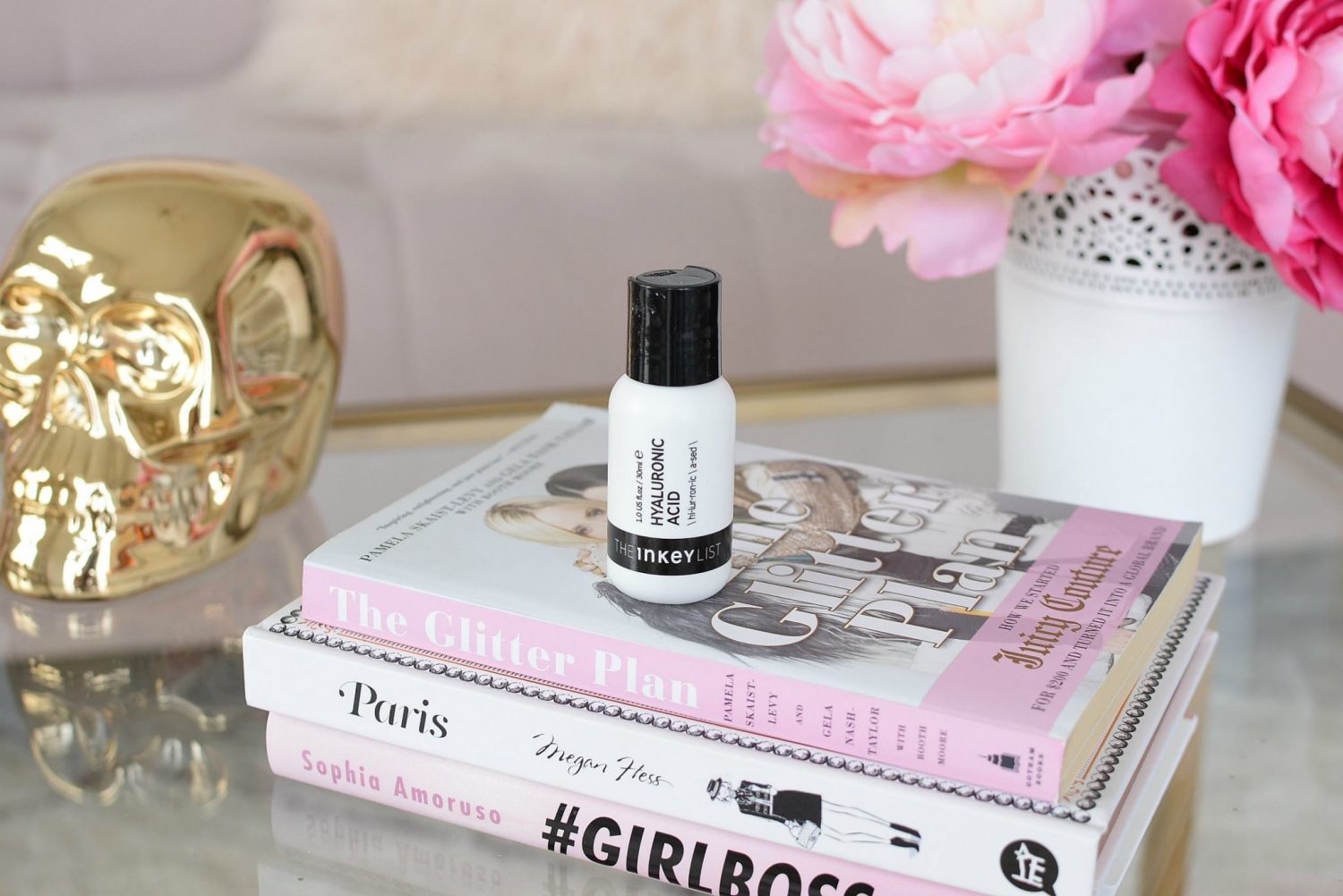 Drunk Elephant is probably one of the hottest skincare brands on the market right now, and with good reasons. Their Virgin Marula Antioxidant Face Oil is one of their most iconic and best-selling products thanks to its highly concentrate of 100% unrefined sclerocraya marula oil. It instantly moisturizes, nourishes, soothes, and rejuvenates the skin for a healthy and youthful glow. It penetrates deep into the skin, even the areas where it's the thickest, promoting elasticity and firming the skin. It's also seeming to help with hyperpigmentation, while brightening and illuminating the skin. After only a few short weeks, my skin was rejuvenated and more youthful than its been in a long time. My skin is softer and with a radiant glow that lasts throughout the entire day. My dry patches are gone, my skin is smoother and even, and all with a gleaming luminosity. It retails for $90.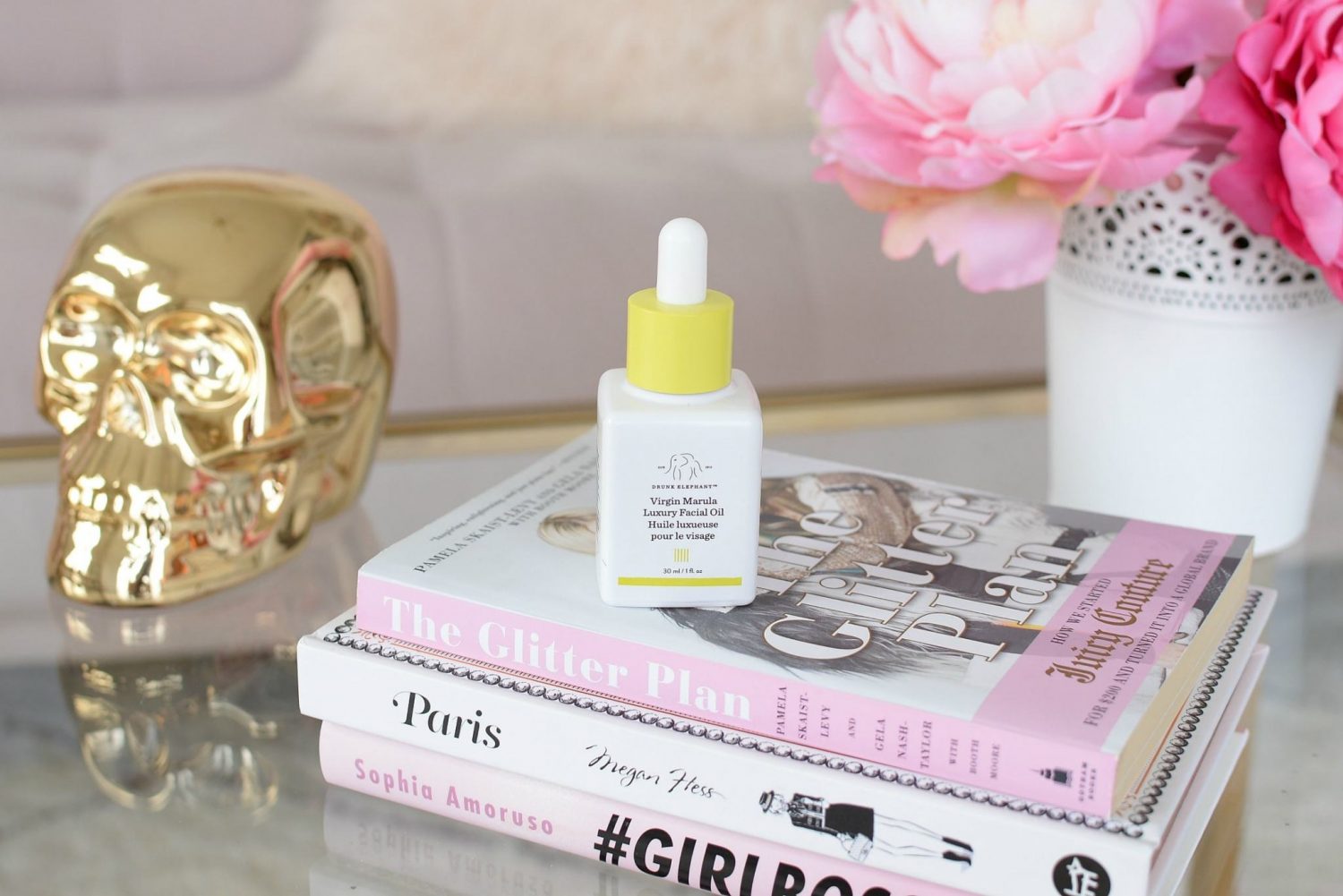 Although this isn't new for me, it has worked its way back into my skincare routine. Embryolisse Lait-Crème Concentré has been a cult favourite since the 50s and with good reasons. This multifunction moisturizer can be used both day and night, as a makeup primer, beauty mask, makeup remover or even as after-sun care. I use it more as a traditional hydrating cream in the morning, as it helps to keep my skin nourished through the entire day. It helps to instantly repair my skin, retain moisture and promote healthy skin rejuvenation. This lotion features an array of active ingredients to help maintain skin's elasticity and firmness. It also helps to stimulatd collagen and bring a little life back into my skin. For such a hydrating lotion it's still incredibly lightweight, absorbs into the skin quickly and doesn't feel tacky or sticky. It keeps my skin supple, radiant and with a healthy glow all day long. Instantly locks in moisture to keep it hydrated for upwards of 24 hours. It retails for $39.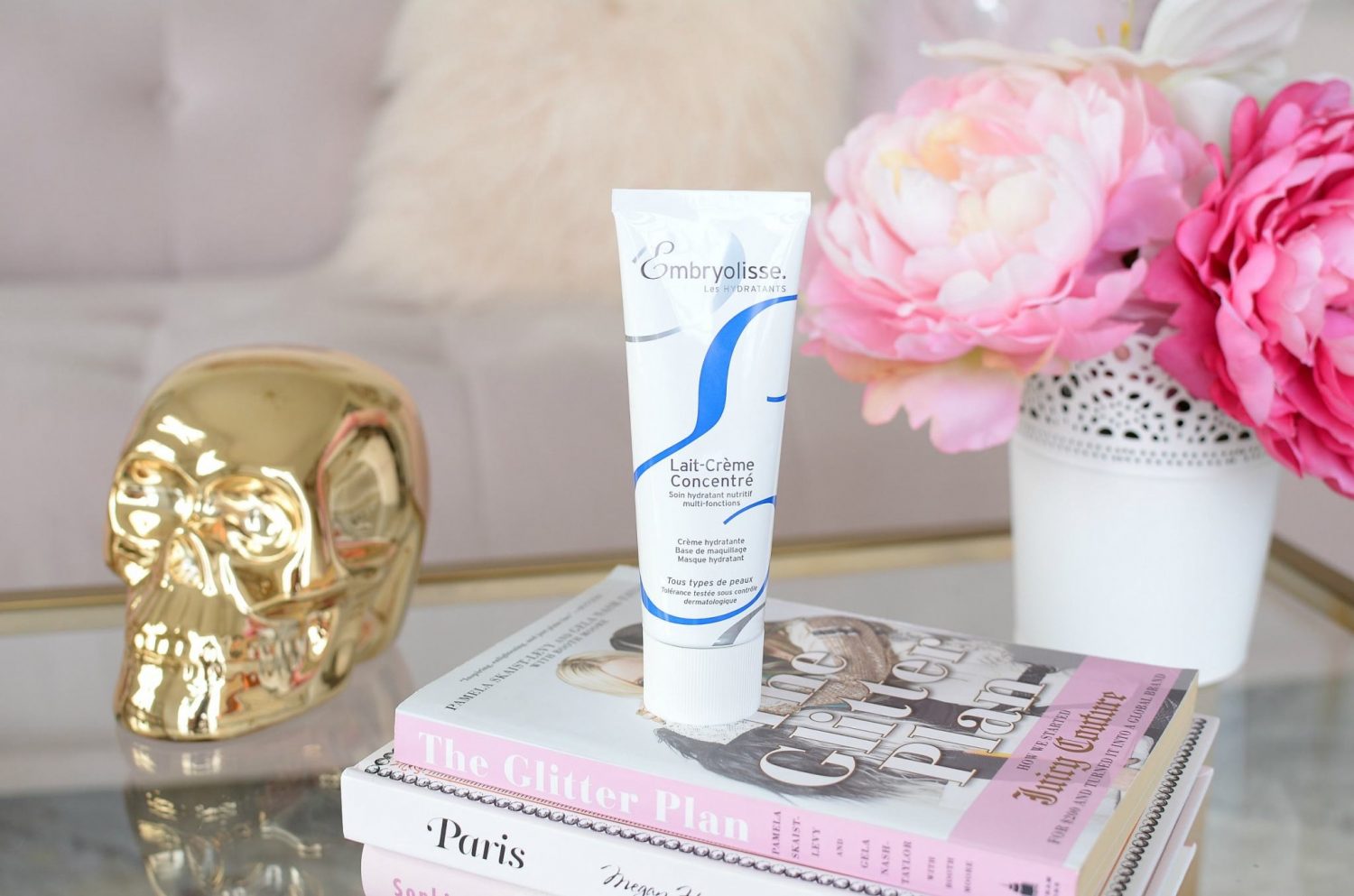 Vitamin C is one of the hottest ingredients in skincare right now, and the new Rodial Vit C Energising Sheet Mask is a new personal fave. It features an array of active ingredients, including vitamin C and B3, amino acids, hyaluronic acid and green tea all designed to boost luminosity and even skin tone. It instantly helps to brighten the skin, while providing major hydration. Although I've only used it a few times, it helps to energizes and soothe the skin for a youthful complexion. It adds moisturize to areas of the skin that's dull and calms the area that's red and inflamed. I can see this helping to reduce visible appearance of freckles and age spots overtime. I now want to pick up a few more so I can use it weekly. It retails or $60 for a pack of 4.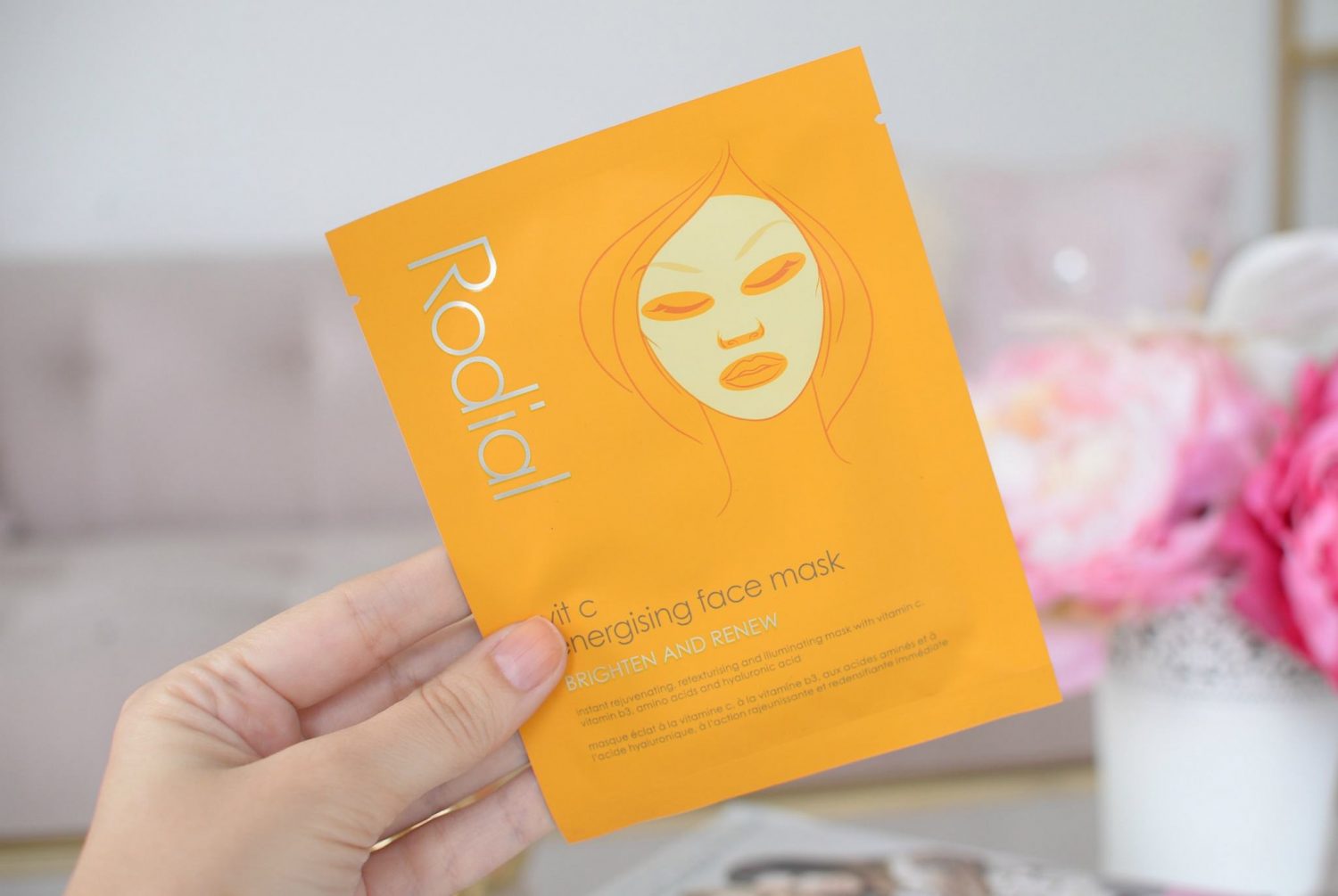 I'm a little late to the game, but I now know why every makeup artist is obsessed with Mac Prep + Prime Fix +. This incredibly lightweight mist not only helps improve the wear of makeup, but it also helps to soothe and hydrate the skin. Although I've only been using it for a few short moments, it's the only setting spray I've been using since I got it. I love that it's packed with vitamins and minerals to not only lock my makeup in place all day, but to help soothe and refresh the skin. I can't explain why I love it so much; I just do. It takes away that powder-y finish from my foundation and powders, along with creating a radiant and healthy glow without looking oily or greasy. For someone like myself, who has dry skin, this adds a little bit of moisture back into my skin that my foundation seems to soak up. It helps to keep my makeup colours as vibrant as when I first applied them. It also prevents my colours from fading throughout the day. It does an excellent job at keeping my makeup looking fresh and beautiful as if I just applied it. It retails for $31.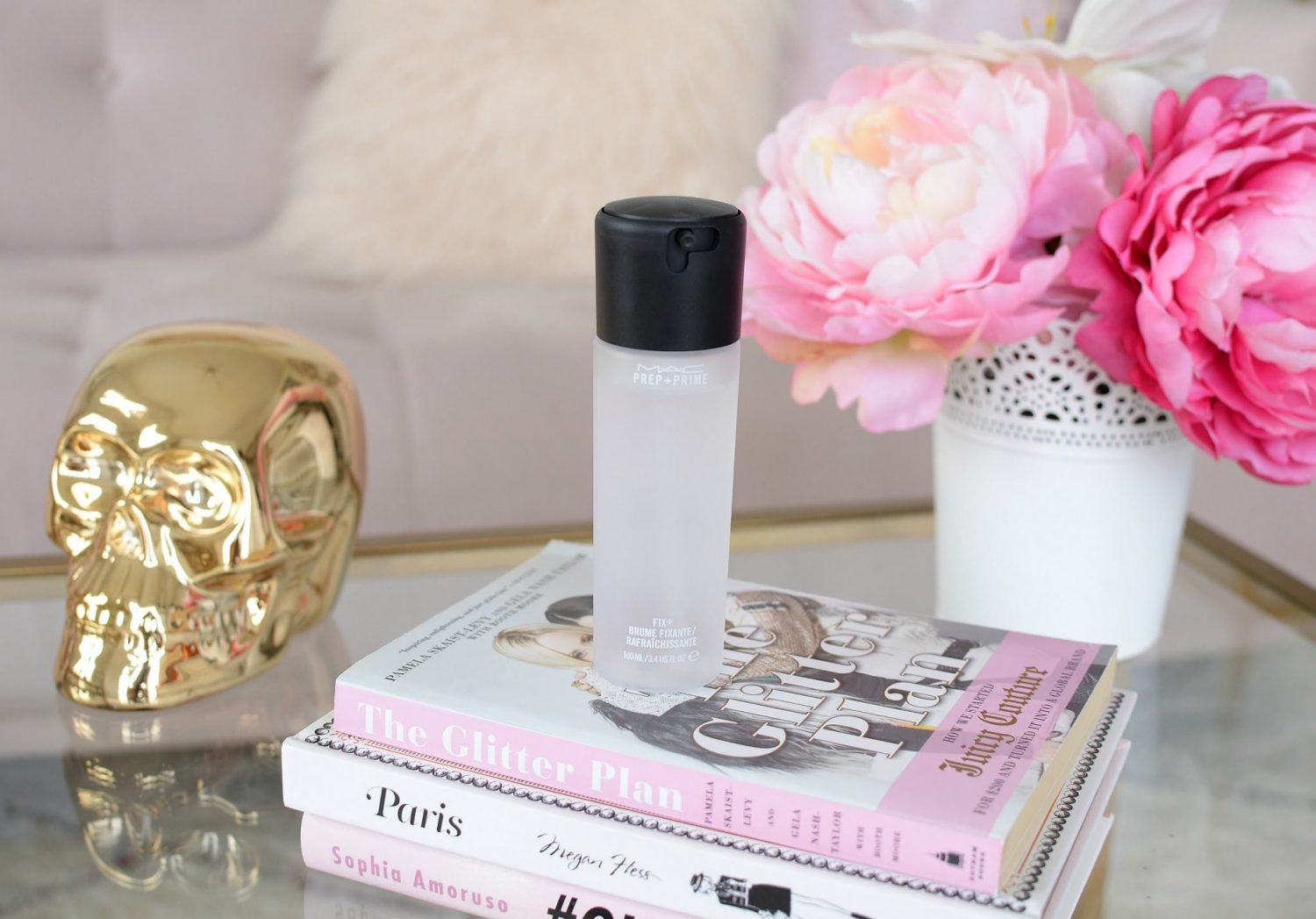 Into pastels, you're gonna love the new Essie Spring 2019 collection. All these floraly shades are inspired by high-tea in the gardens. Message from the brand, "afternoon tea in the garden is all about a teacup half full, so slip on your favorite flowy dress and get ready to enjoy tiers of joy with a touch of sugar. Never take a rain check on this tea party, there are too many stirring secrets you won't want to miss!"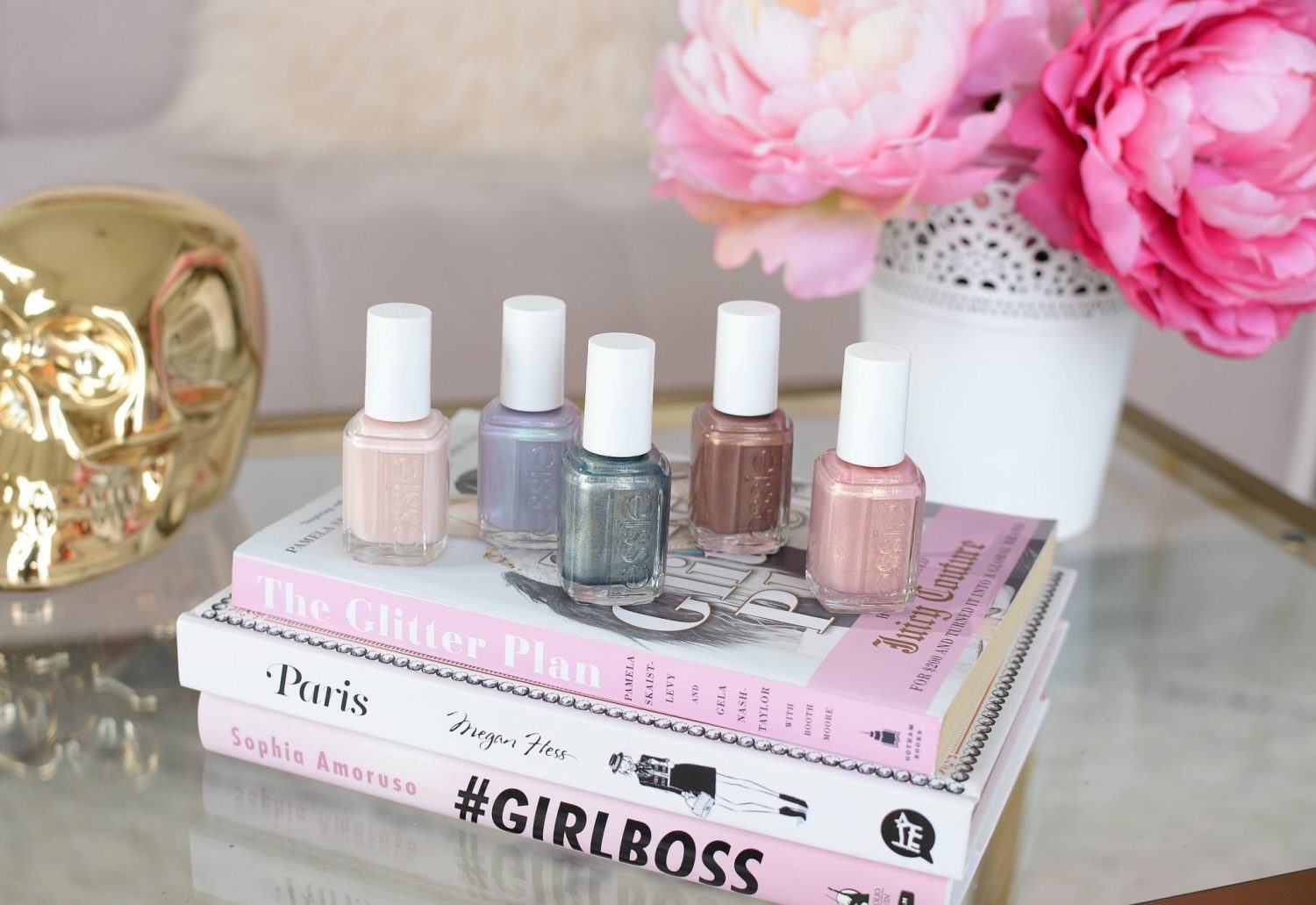 For someone who has extremely fine hair, I find most hair masks to be too thick and heavy. The Body Shop Shea Butter Richly Replenishing Hair Mask is surprisingly lightweight for such a nourishing treatment. Its rich and creamy formula is enriched with Community Trade shea butter from Ghana and provides extreme moisture with an incredibly shiny finish. When my hair is feeling dehydrated, I apply a small amount, concentrating on the ends, and let it sit for as long as I can. It helps my split ends, smooths and controls frizz, along with keeping healthy all day. Bonus, it helps to enhance colour radiance and prolong the wear time of my colour. Totally in love with the fresh, woody scent. It retails or $16.