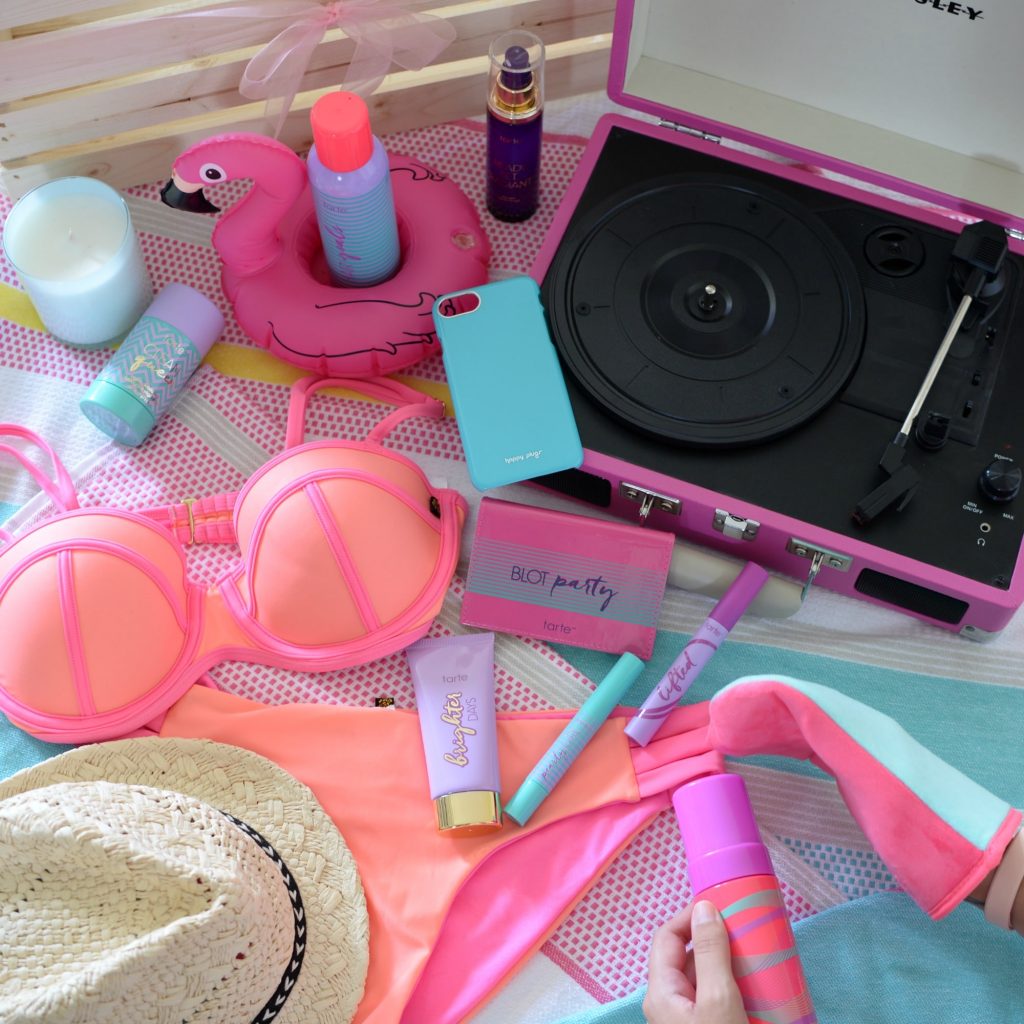 tarte Summer Collection
Our beach body plan has little to do with getthing that perfect 6 pack, and more to do with treating yourself to a little summer pampering. We all love hitting the beach, but its important to have the proper summer essentials to make the most of your sunny day. I've compiled a list of 8 products that will get you feeling your best this summer.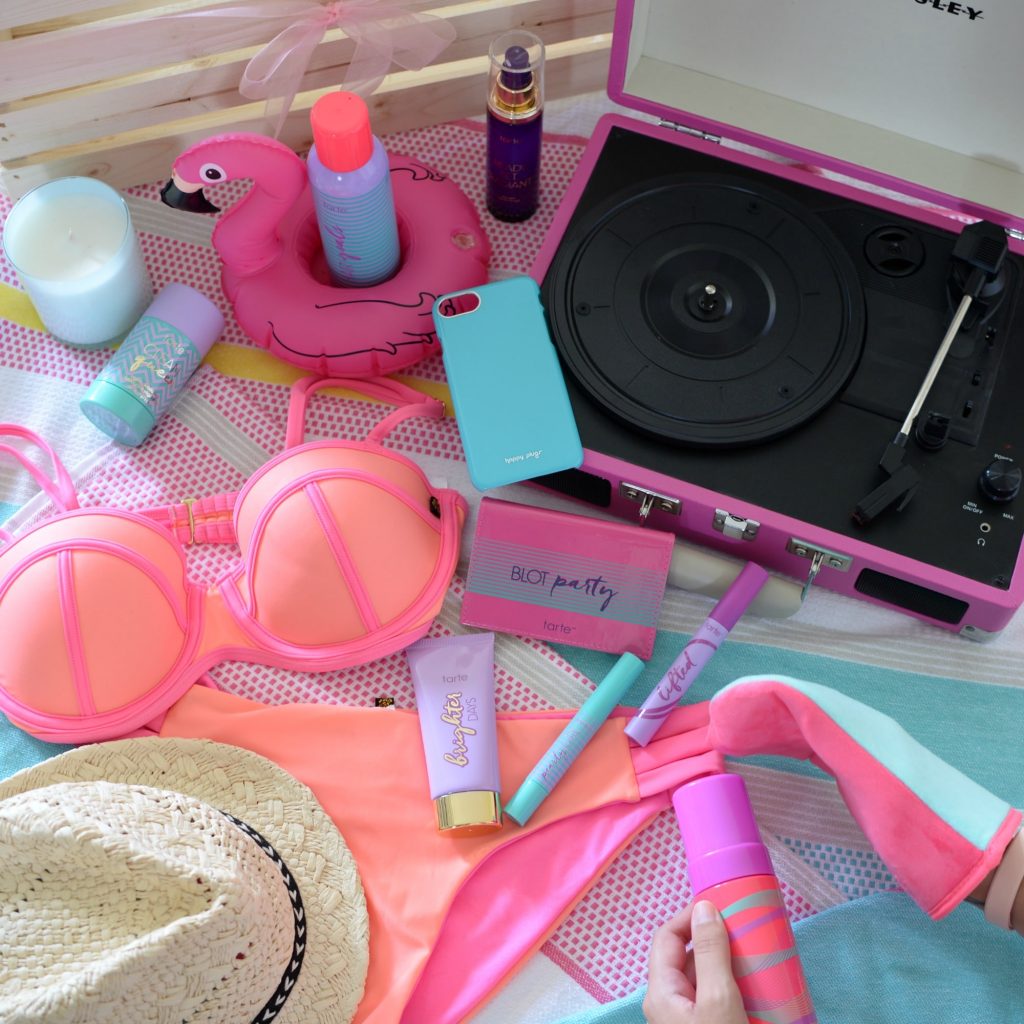 A fake tan can instantly bring out muscle definition you don't actually have. No need to run to a fancy, over-prized salon though in order to achieve that perfect spray-tan. The new tarte Glow with the Faux Foaming Self-Tanner with Mitt is a foaming tanning mousse that immediately creates a dark bronze glow that develops into an ultra-deep tan in 2 hours. This self-tanner was inspired by the brand's iconic self-tanners and body bronzers to help deliver an even, no muss, no fuss natural glow. If placed in the correct spots, you can even fake the appearance of a more toned body. Think of it as body contouring. Apply an extra coat to areas you want to disguise, and watch as the shade deepens overtime. Then place a little highlight on the areas you want to show-off and you're beach ready without the harmful effects of the UV rays. It retails for $51.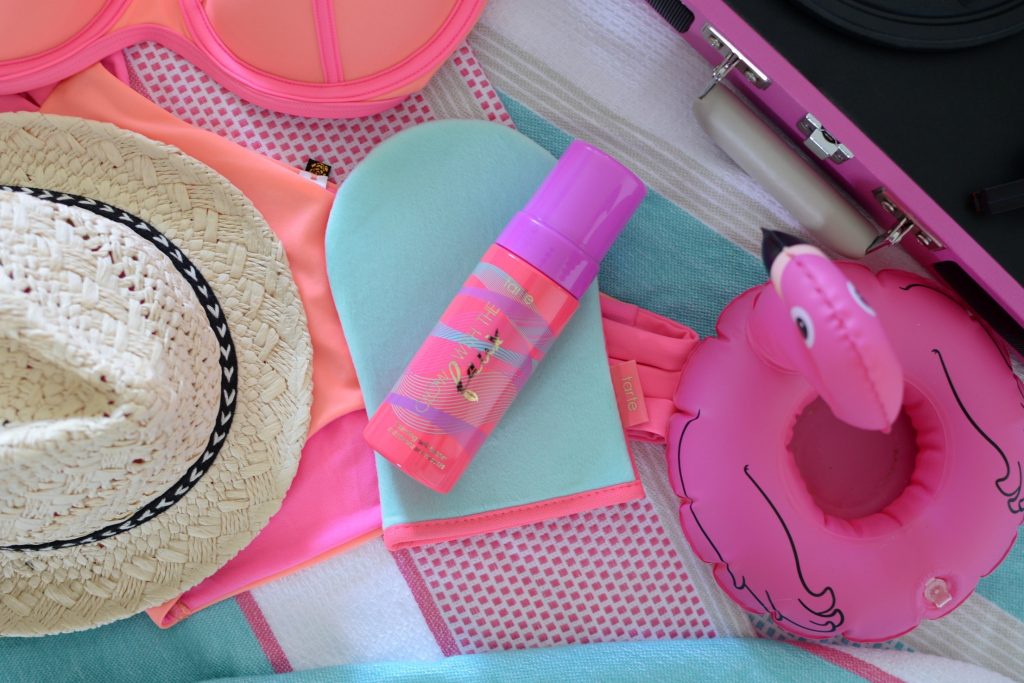 tarte Brighter Days Highlighting Moisturizer is a daily highlighting moisturizer that helps to instantly illuminate and hydrate the skin. It features light-reflecting mineral pigments to help create a sheer veil of illumination and radiance to the skin. It can be worn alone or under your makeup for a soft, subtle sheen. It can also be used as a body illuminator along your collarbone and shoulders to help bring light to those areas.  It's the perfect highlighter to help fake an afterglow from a day at the beach, but also works beautifully to keep the skin soft, supple and nourished all day. It retails for $42.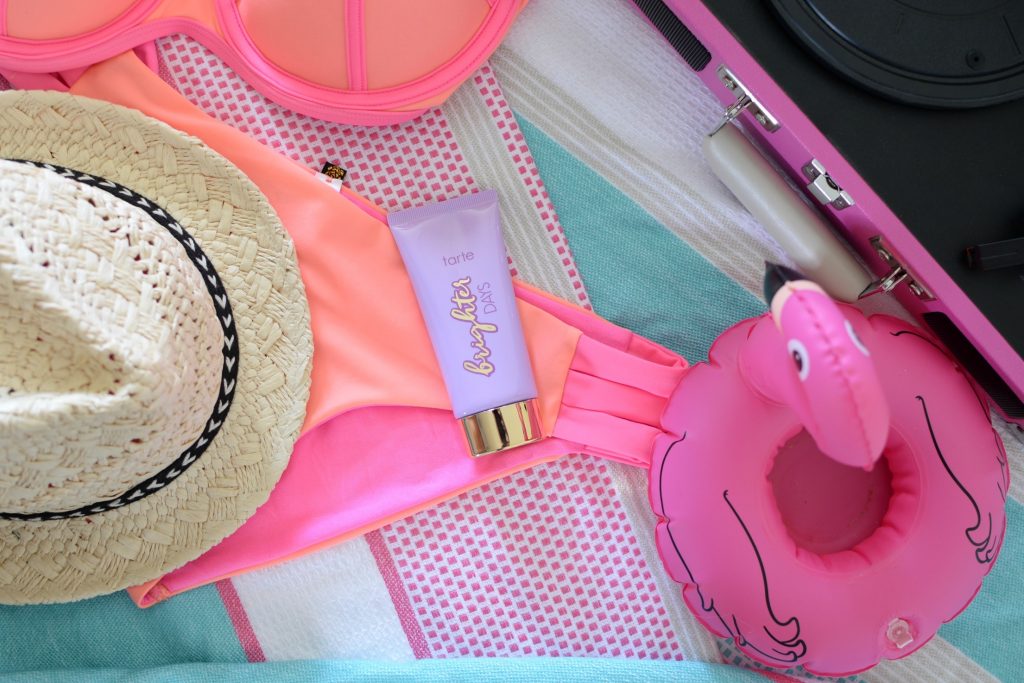 Now that you're perfectly bronzed and highlighted, it's important to keep your skin hydrated all day. The new tarte Ready, Set, Radiant Skin Mist is a 2-in-1 skin mist that helps to moisturize and refresh the skin in one simple step. Not only does it help to brighten, soothe and calm the skin, its antioxidant formula helps to create a radiant, dewy and glowing finish to the skin. Its formulated with cucumber, fruit and plant extracts to cool, refresh and invigorate the skin. It can be worn alone to illuminate a no-makeup look, after your skincare routine to help lock in moisture and boost your complexion, or overtop of your foundation to keep your makeup looking flawless all day. It's the perfect beach bag essential, as it can be used throughout the day to instantly wakeup dull, tired and sluggish skin. It retails for $32.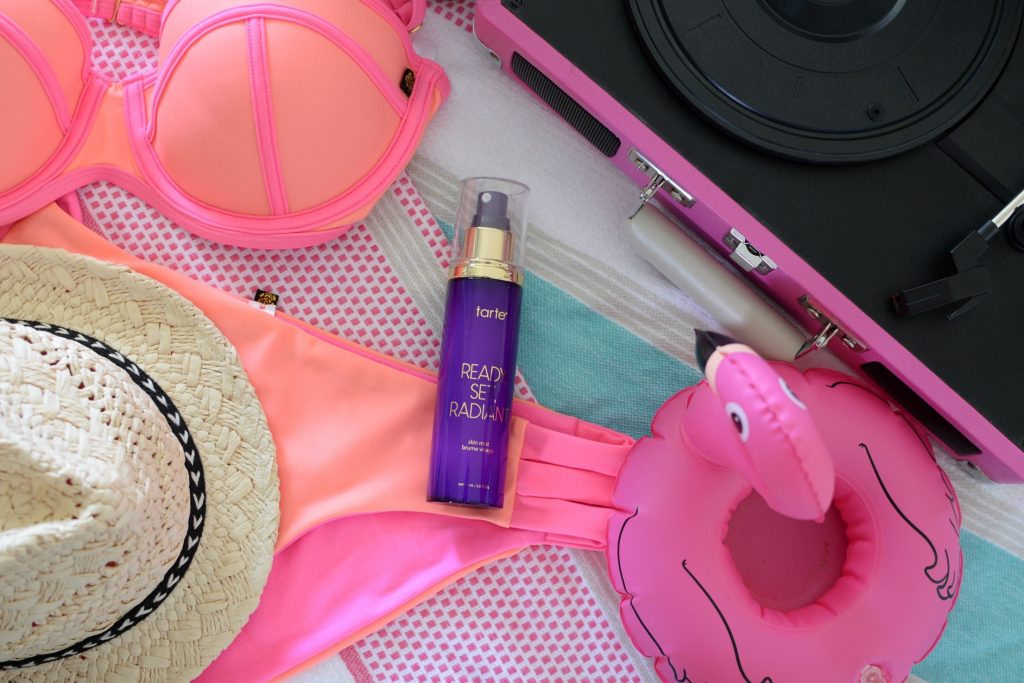 With all the selfies you're going to be taking at the beach, it's important to keep your teeth incredibly white. tarte Pearly Girl Teeth Whitening Pen is a quick and easy, bleach-free, vegan whitening pen to help reveal beautiful, white, sparkly white teeth in as little as one application. It instantly brightens the teeth, while protecting sensitive tooth enamel. Its soft bristles effortlessly paint on the whitening gel and its unique formula works to break up dark spots and stains. It helps to provide a squeaky-clean feeling and goes beyond surface stains, for a deep down clean. It's perfect for traveling, a day at the beach when you're looking for a brighter smile, or for quick touch-ups on the go. It will help to keep your teeth pearly white all summer long. It retails for $31.50.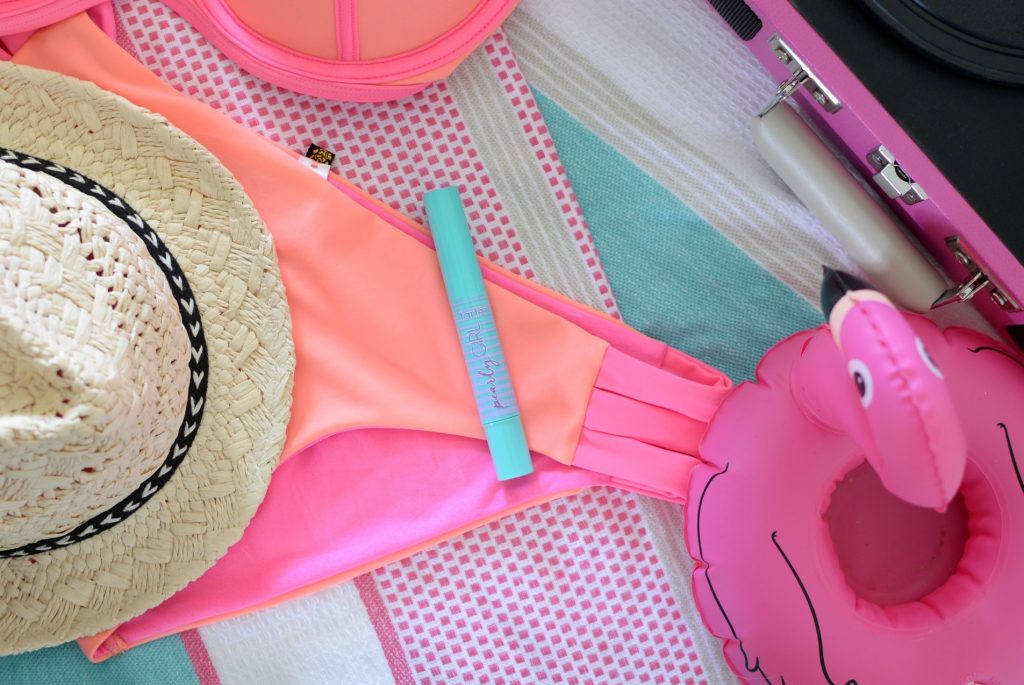 Staying fresh is key during the hot summer months. When perfumes and fragrances just won't do, reach for tarte Clean Queen Vegan Deodorant. This natural deodorant is formulated without any harsh chemicals to ensure it won't irritate the skin. It contains natural odor neutralizers and conditioners to absorb sweat and oil, while keeping skin soft, happy and healthy. Its unique cream to powder formula absorbs into the skin quickly to keep your skin fresh all day, while leaving no white marks behind. It keeps you completely dry, no matter how hot the temperature, no matter how active you are, or no matter how much your sweating. It fights odor without interfering with your normal perspiration and its sweet vanilla scent is quite refreshing. Since it features soothing aloe, it helps to keep you cool as a cucumber all day long. It retails for $17.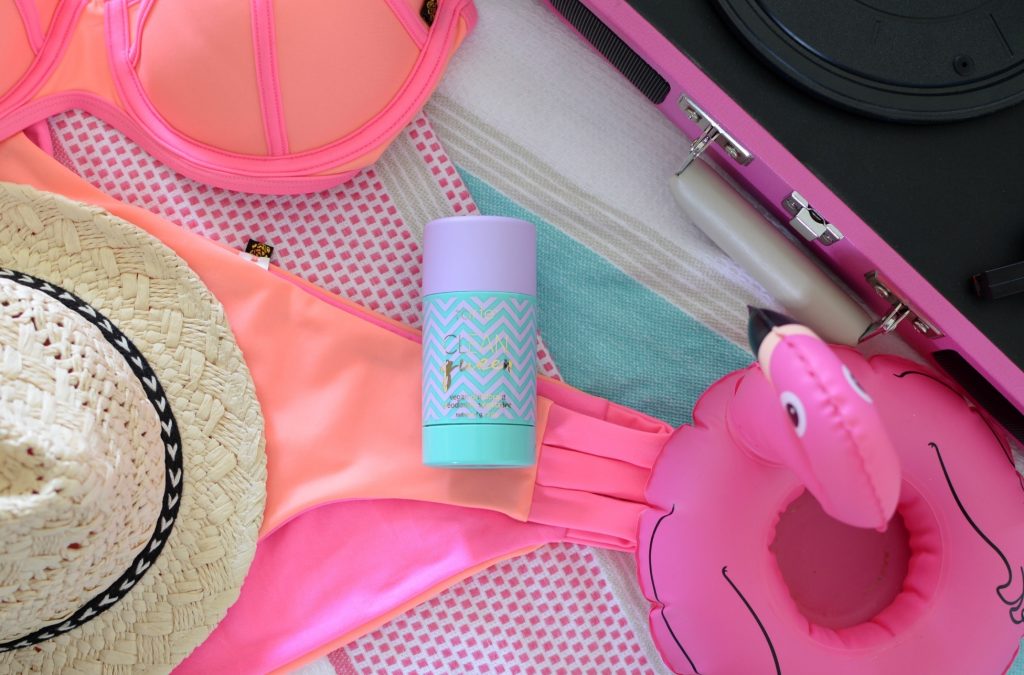 Speaking of absorbing oils, a dry shampoo is a must during the summer. Not only is it perfect for days when you're feeling a little lazy and don't want to wash your hair, it's also great for hot and humid days when you need a little pick-me-up. Traveling to the beach, pool or lake, tarte Hair Goals Dry Shampoo is a must. If your hair gets a little wet, greasy or oily, just spritz a little into the roots and run your fingers through your hair. Its unique vegan formula instantly lifts away grease and oil and leaves hair fresh and clean. Its natural thickening ingredients help to lift at the root and boost volume without washing. Its sulfate-free formula helps to lock in moisture without creating a white caste residue. The brand's signature scent leaves hair smelling fresh and clean the entire day. It retails for $25.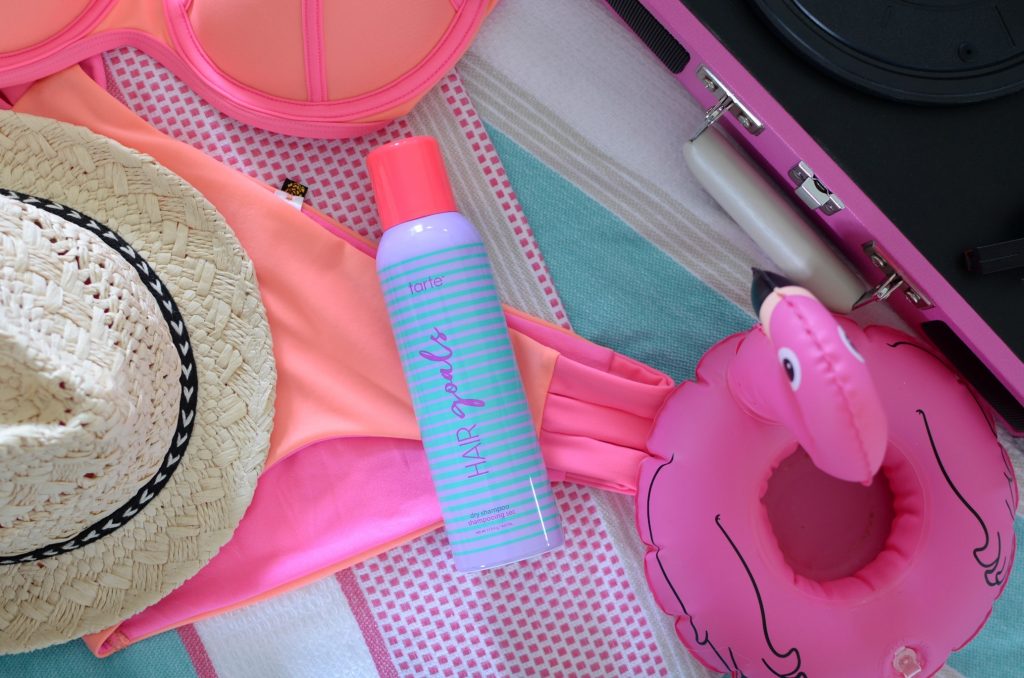 tarte Blot Party On-the-Go Mattifiers is another great option for absorbing that summer glow. We all get a little sweaty from time to time, which can cause our makeup to separate, breakdown and fade quicker. The natural oil-control blotting papers will help absorb oil and shine, while the Amazonian clay finishing powder with help mattify your entire look. This 2-in-1 compact is purse and beach bag friendly and will help to keep your complexion flawless. Skin-balancing ingredients fight against excess oil, while keeping makeup in place and blurring imperfections and pores. Both the natural hemp and wood fiber blotting sheets and talc-free, micro-fine, pressed finishing powder will refresh your look without disturbing your makeup underneath. It retails for $44.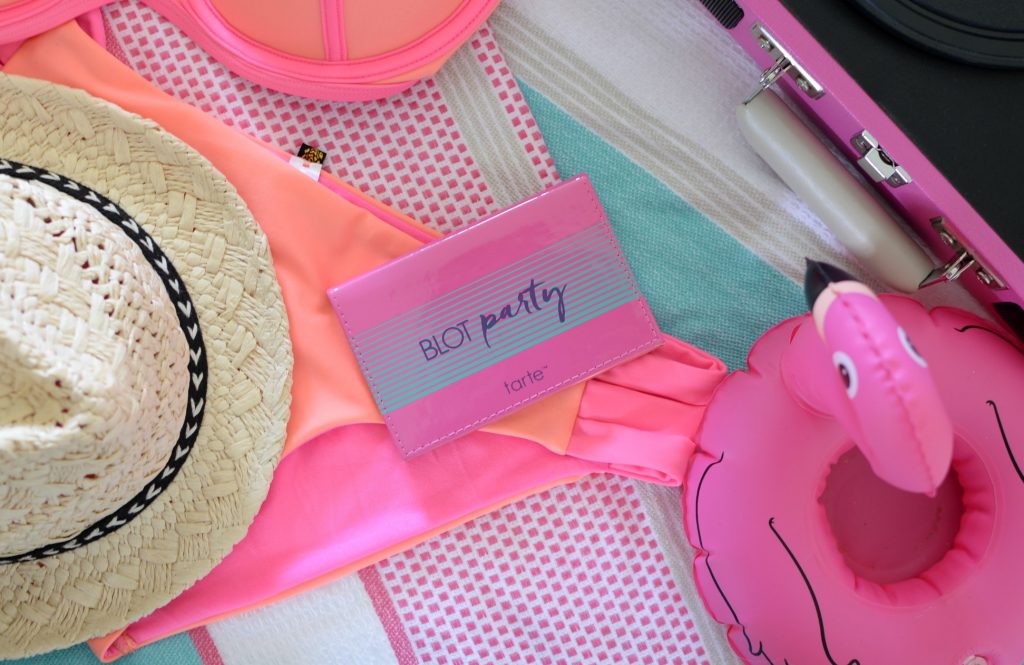 Even on days when you don't want to fuss with makeup, a mascara is a must. It opens the eyes, gives the appearance of a more wide-awake look and just leaves you looking put together. tarte Lifted Sweatproof Mascara is the first mascara I've tried that's actually waterproof while swimming. It's the only mascara you'll need this summer as it provides mega lift and volume, yet is completely sweat, swim, budge, smudge and fake proof. It's infused with Amazonian clay, antioxidant vitamin C, and smoothing emollient waxes to help soften and protect, while conditioning and hydrating the lashes. It adds both length and definition, yet keeps lashes flirty and wispy. It retails for $27.