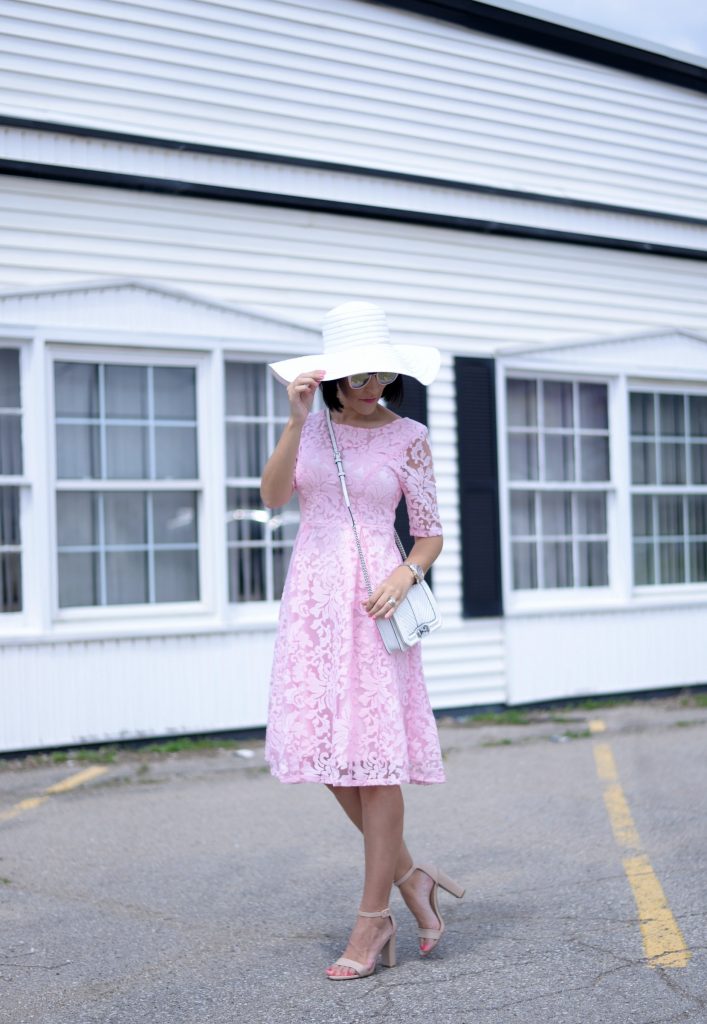 Zaful Pink Lace Dress
You've already seen this stunning Zaful pink lace dress on the blog before, but be prepared to see it several more times throughout the summer. There's so much to love about this dress, that it's going to be hard not to wear it once a week. From the gorgeous, intricate lace detail, to the pretty pink hue, this dress just screams summer. The flattering A-line silhouette and slightly longer hemline, creates the perfect hourglass figure. This dress is incredibly dreamy from every single angle. I feel like a real-live princess in this pink number and it would be perfect for special occasions or events this summer.
Another plus for this dress, is the quality of the material. For such an inexpensive dress, the quality is excellent. You'd expect to see this type of detail from high-end brand or designer, not something you'd see from a dress that costs under $30. The lace overlay is intricately sewn in, with a slip underneath. Its soft, breathable and slightly stretchy material is comfortable and movable. A lot of summer dresses are sleeveless, so it's nice when a dress features a cap or half sleeve. Sometimes I don't want to bare it all.
What I Wore- Dress- Zaful , Quay Sunglasses- c/o Too Faced, Floppy Hat-c/o Wal-Mart, Watch- c/o Bulova, Purse- Rebecca Minkoff, Heels- Le Chateau