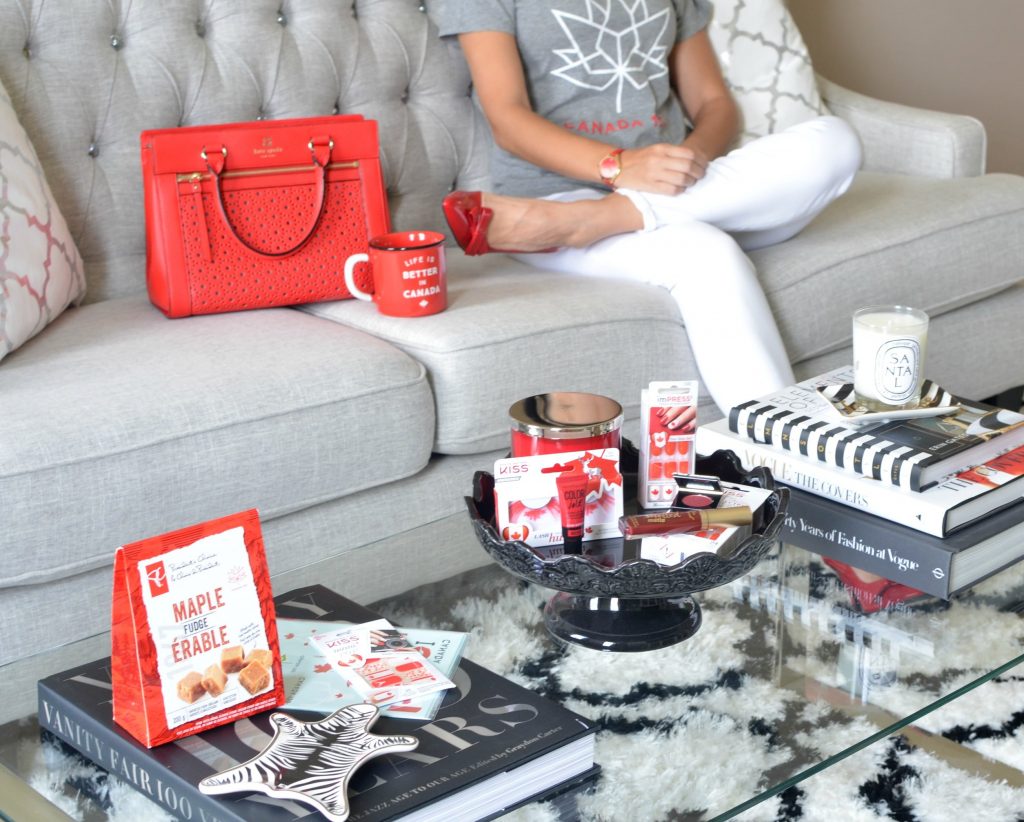 #Canada150
It's a big year for Canada, we're celebrating 150 years of fabulousness. I honestly can't imagine living anywhere else, and I am truly happy to be Canadian. With so many festivities, celebrations, events and parties happening in pretty much every city this long weekend, you're bound to be partying. It's not often you see me outside of my iconic pink, but tomorrow I'll be rocking the red and white.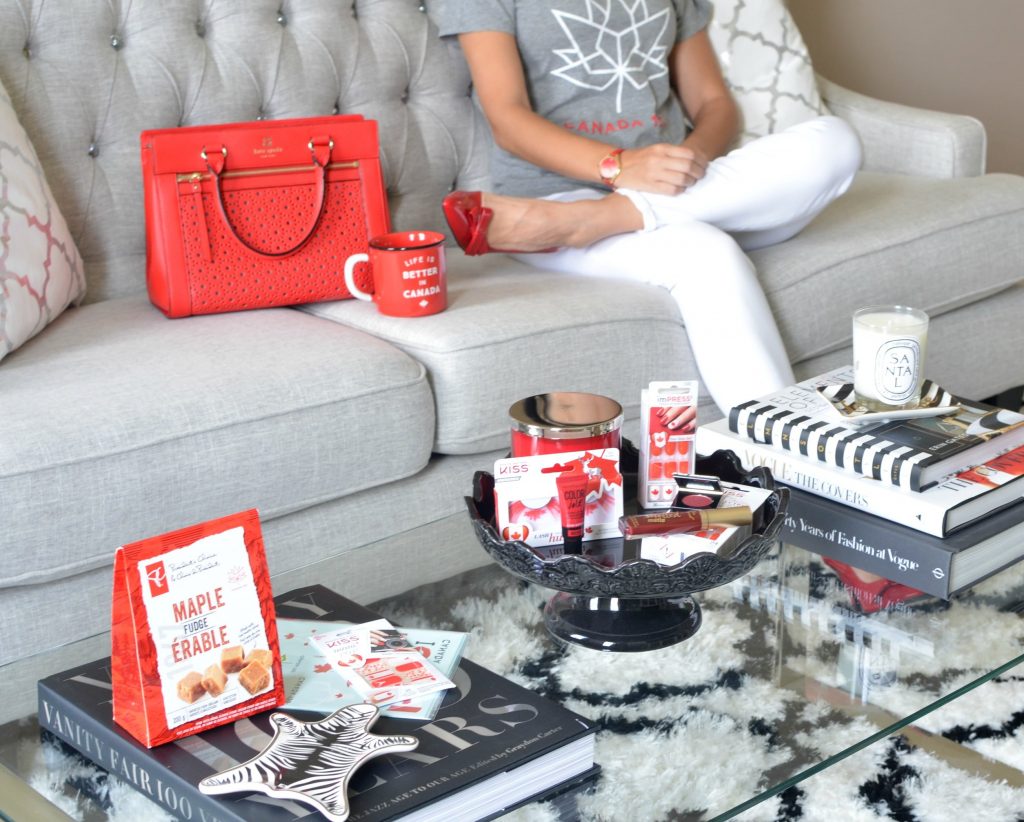 For clothing, Joe Fresh has an entire collection dedicated to Canada's Birthday, but my favourite would have to be this lightweight, grey tee. It retails for $12. Avon's Swept Away Ombre Watch in Red is the perfect accessory to ensure you're not late to the party. It retails for $24.99. Then toss on your beloved red purse and killer red shoes and you're ready to celebrate.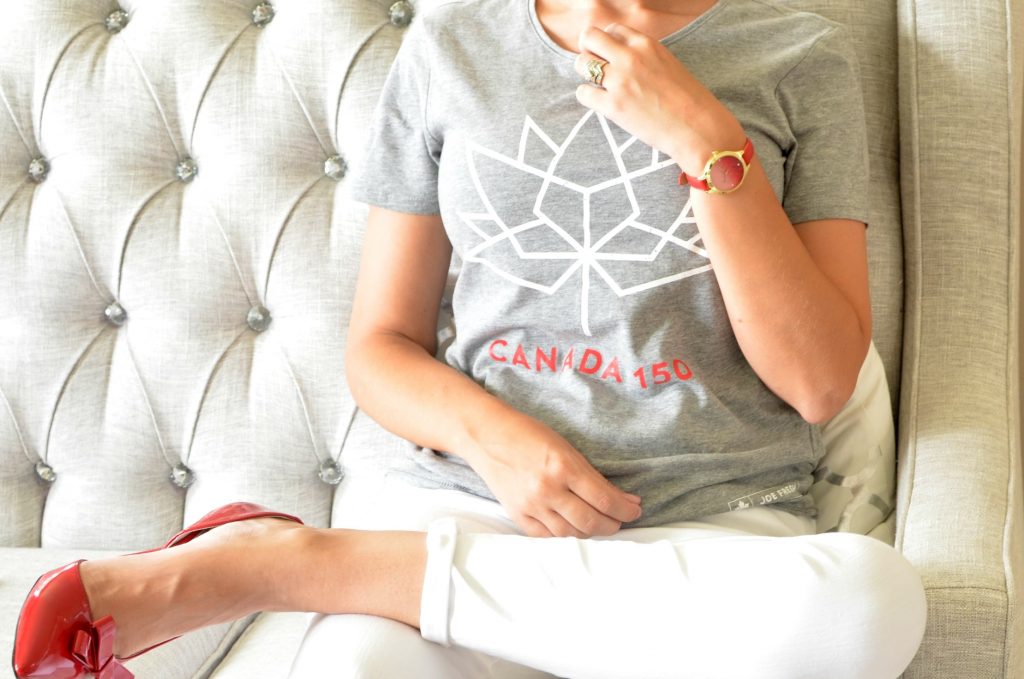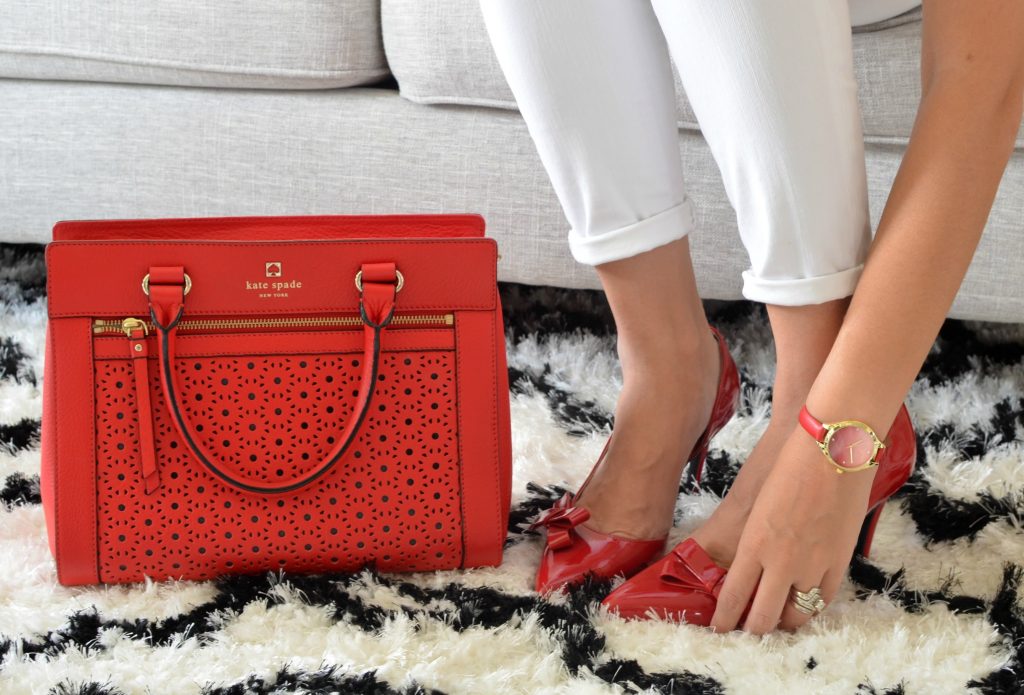 As for your makeup, I'd go with either a bold red lip, or a smoky red eye. Too Faced Melted Matte Liquified Matte Lipstick in Drop Dead Red is a rich and vibrant deep bordeaux that glides over the lips like a gloss, but sets and dries to an ultra-matte opaque finish. This is the perfect lippie that will last throughout all the daily activities, eating, drinking, talking and beyond. It retails for $25.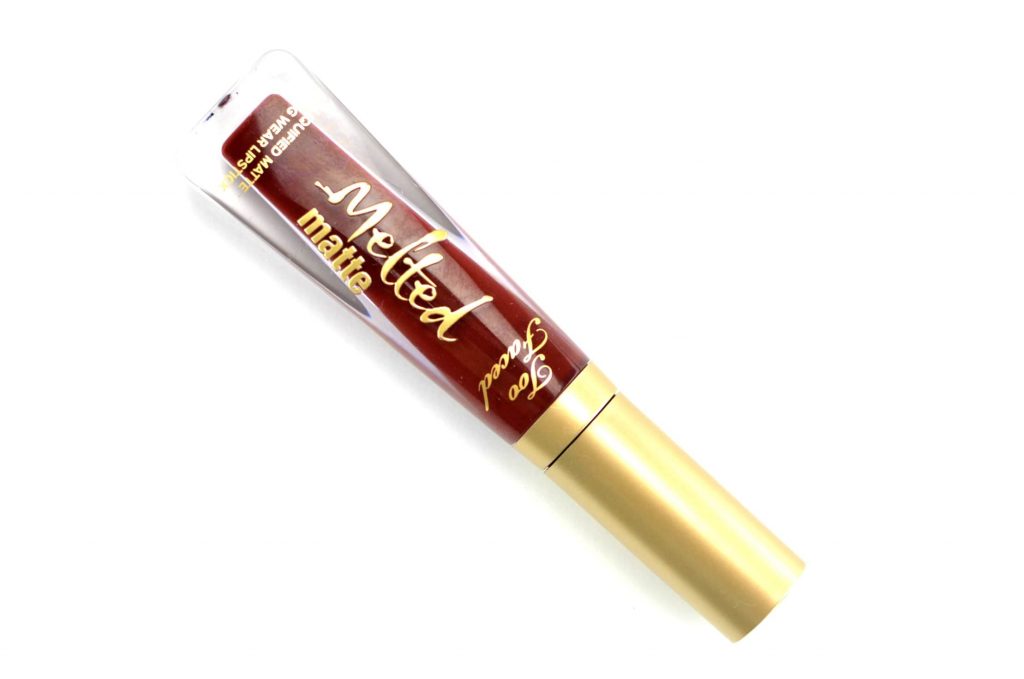 For a more budget-friendly alternative, try Maybelline Color Jolt in Intense Lip Paint in Red-dy Or Not. It's an explosion of intense lip colour with a glossy finish. Its richly opaque, truly comfortable, stays put for hours on end and leaves your lips totally kissable. It's the perfect compromise of a lipstick and a gloss, the pigmentation of a lipstick combined with glossiness of a lip gloss. It retails for $9.99.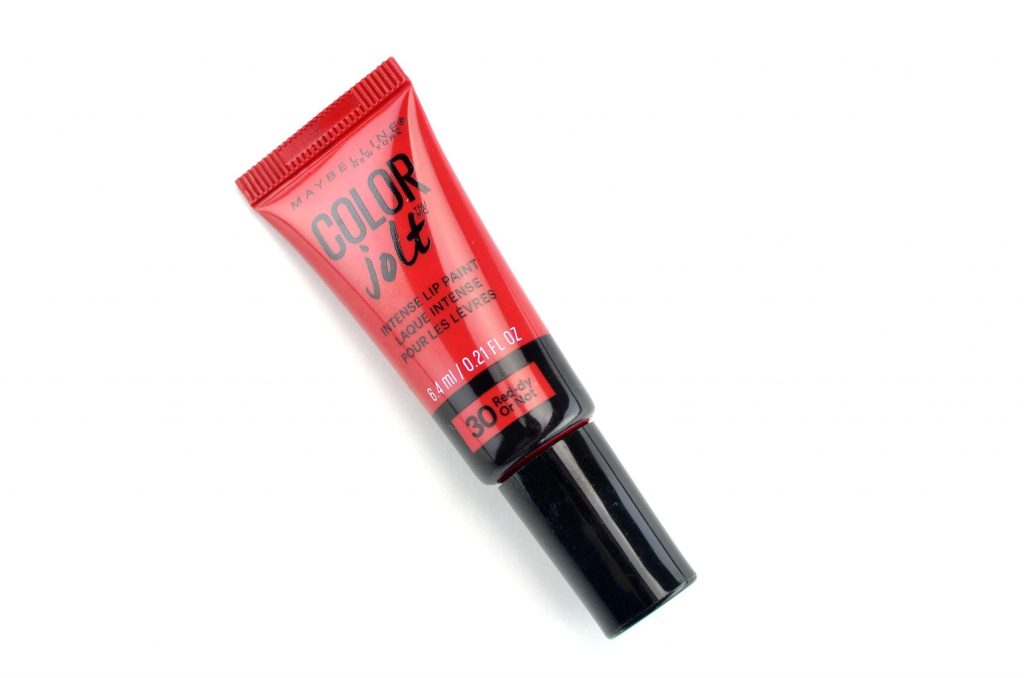 For a bold metallic fix, try tarte Metallic Shadow in Revel, a deep and vibrant red. Its multi-dimensional, mineral pigment formula provides a smooth, intense colour payoff with long-last vibrancy. Its rich and creamy texture blends into the skin with ease, with little to no fallout. Make your eyes pop this holiday weekend in a stunning metallic red. It retails for $18.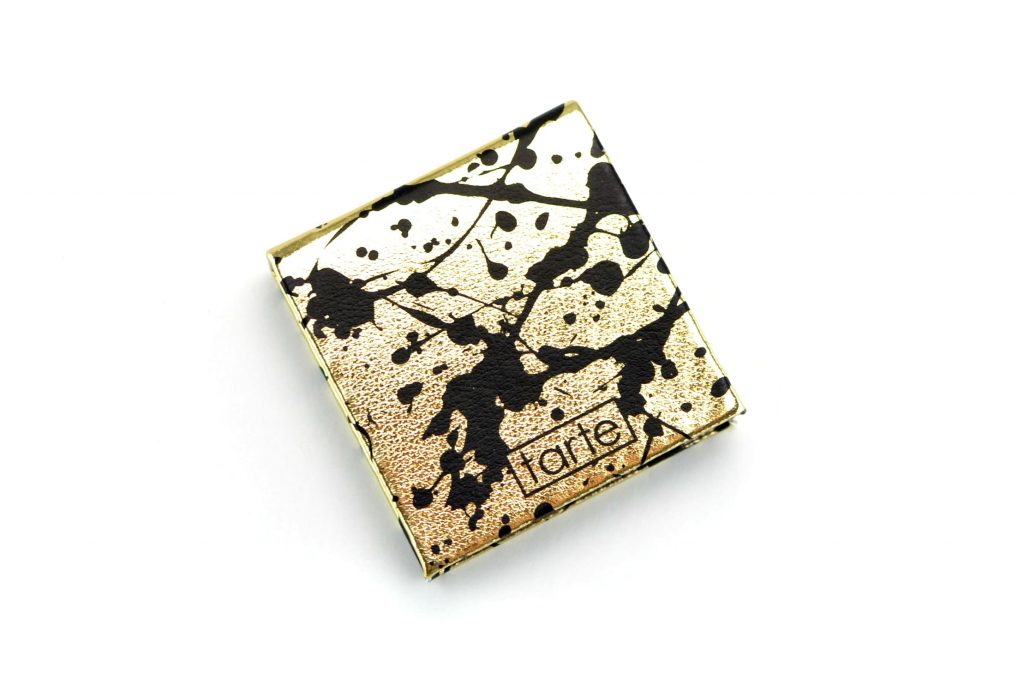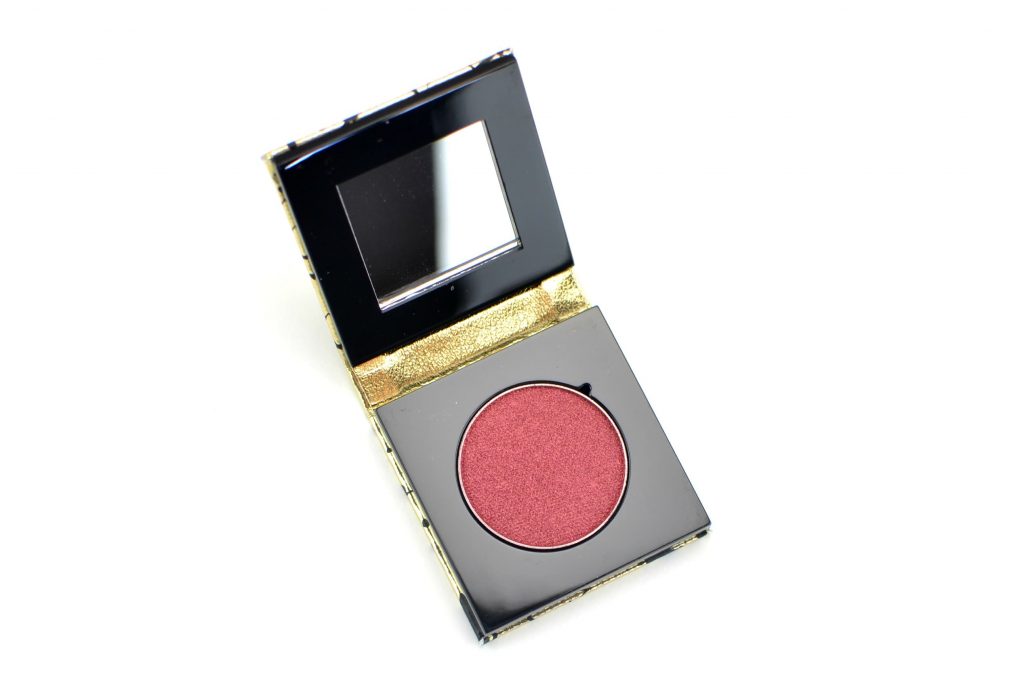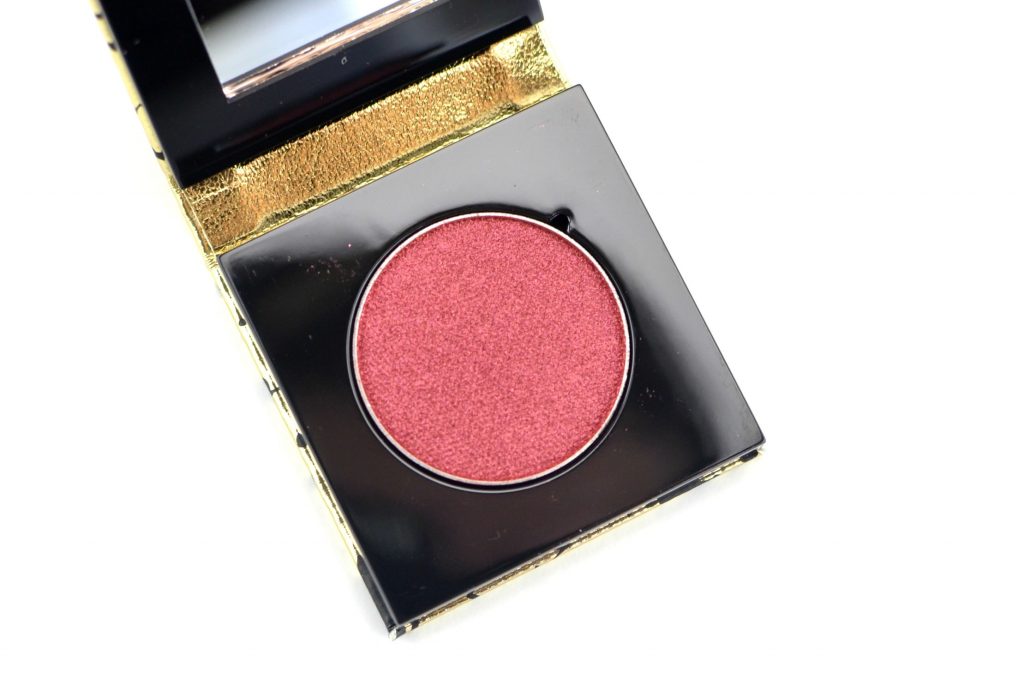 If you're looking to go full-on patriotic this weekend, what better way than with some temporary tattoos, press-on nails and fake lashes. The KISS Canada's Day Collection is filled with everything you need to celebrate this wonderful milestone. You know I'm obsessed with imPRESS Press-On Manicure, it's a quick and easy way to create a salon-style manicure at home in seconds. This one-step, limited edition, gel mani is done in a classic Canadian red with accent nails in white with a red maple leaf. It requires no glue and no dry time, just peel back the adhesive, press and go. It retails for $8.97.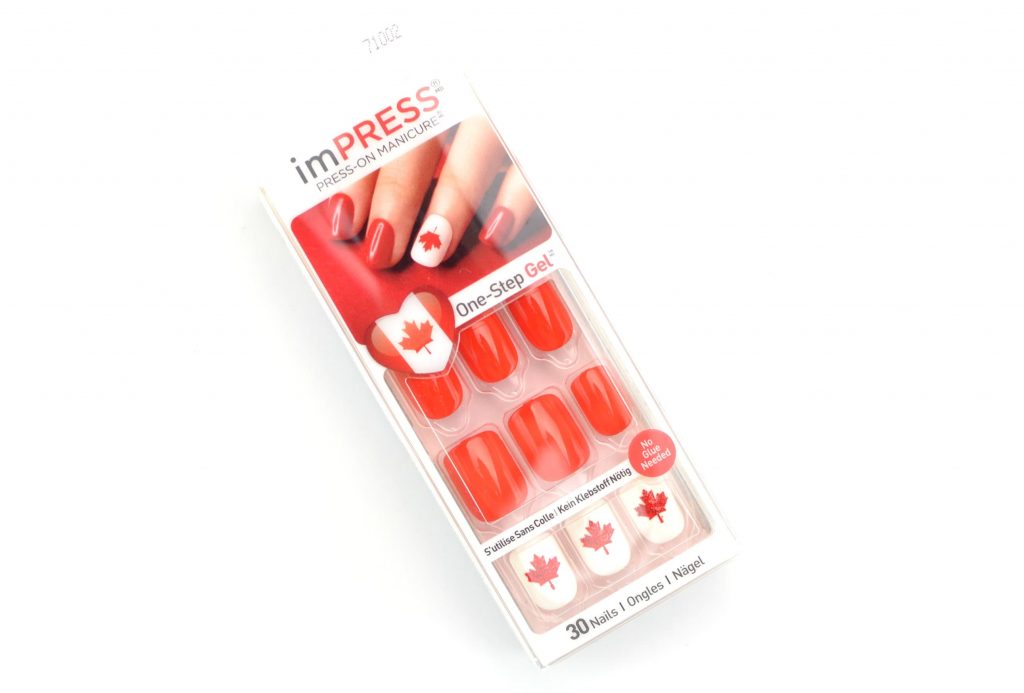 Much like the imPRESS Press-On Manicure, the KISS The Collection Nails are another way to show your Canadian spirit. Also super quick and easy to apply, lasts for several days and features both the maple leaf and the word Canada on accent fingers done in both red and white. It retails for $8.97.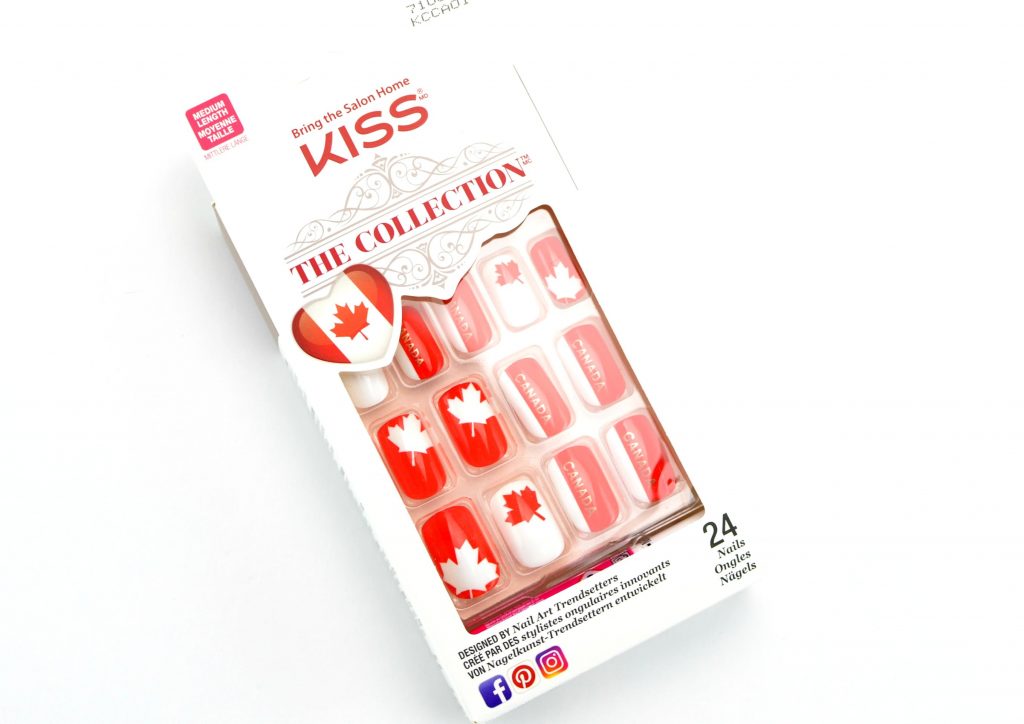 Already have that perfect mani but want to take it to the next level, toss on a KISS Mani Pop. These decorative nail accents provide a bold statement in seconds. Just peel back and stick on the nail of your choice. It retails for $4.97.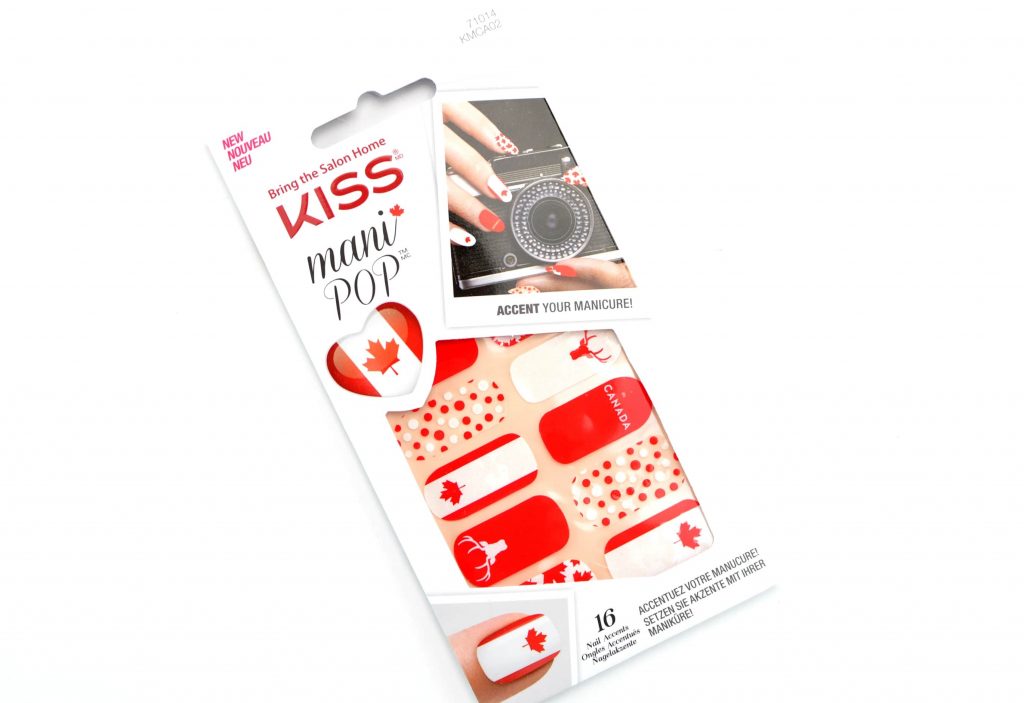 Body tattoos are all the rage at any festival, so why not get creative this weekend with KISS Temporary Body Tattoos. It's the perfect way to show your pride for your native land in an assortment of iconic Canadian logo and trademarks. It retails for $4.97.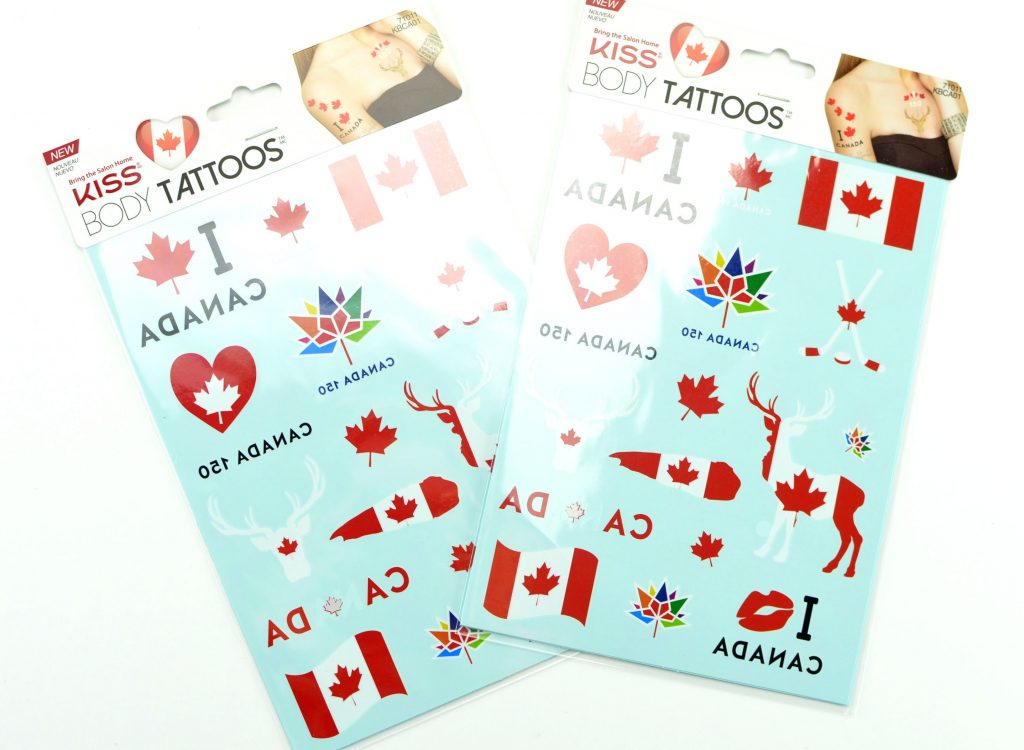 Last, but not least… fake lashes. So, the KISS Faux Lashes are probably the most dramatic KISS product out of the collection, but it's sure to make an huge impact. These bold and patriotic maple leaf lashes are over the top, whimsical and incredibly fun. It retails for $4.97.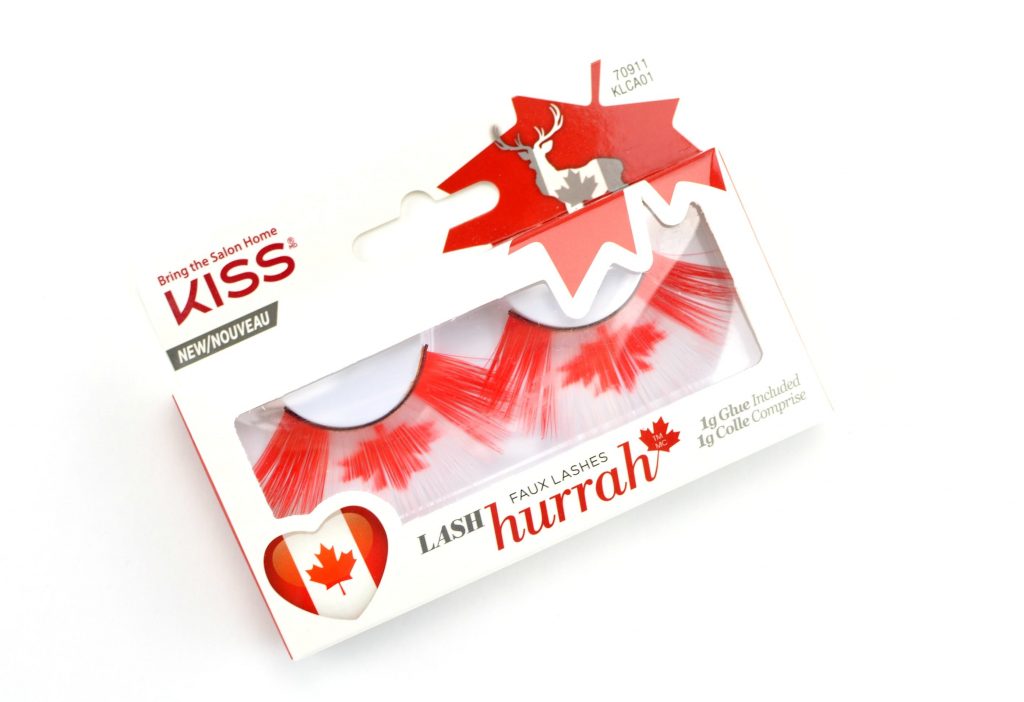 When it comes to food, there are plenty of options. Poutines, smoked meat, Nanaimo bars, ketchup or dill picked chips, bacon, butter tarts, beaver tails, but nothing's quite as iconic as maple syrup. In fact, Quebec is the largest producer of maple syrup in the world, accounting for more than 75% of it. Indulge in a sweet fudge this weekend with the new PC maple-flavoured fudge. It's made with real maple syrup and handcrafted into a creamy, mouth-watering, bite-size square. Honestly, you'll be hooked. It retails for $5.99.