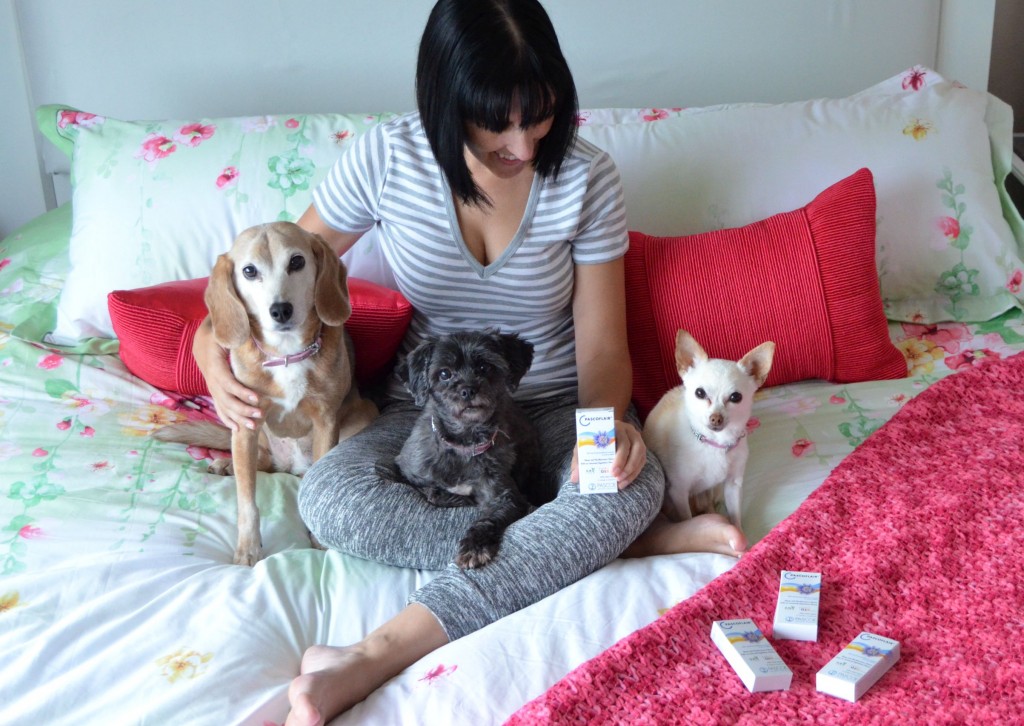 Get Back to Natural Sleep
I'm lucky enough to work from home, which means I don't have to set an alarm, nor do I have to be awake by a certain time. That being said, I know the importance of a good night's sleep and keeping to a sleep schedule. I "try" to be in bed by 11PM and up by 7AM, but there still comes a time when I toss and turn and take forever to fall asleep. I sometimes stress over how many hours of shut-eye I get, I know sleeping any less than 5 hours a night, doubles my risk of having a heart attack, stroke and chest pains and can impair my performance as much as blood alcohol level of 0.10% the next day. As much as I try to prevent sleepless nights, by keeping my bedroom full of comfy duvets and soft lighting, taking a hot and relaxing bath right before I want to fall asleep, limiting the amount of caffeine I consume late at night, along with no snacking after 8PM, I still have some bad habits that I just can't shake. I still watch TV in bed and you know I'm on social media right up until the moment I fall asleep. The light from these screens actually stimulate my mind and prevent my body from producing melatonin, which in return, keeps me up at night.
On these restless nights, I always thought, wouldn't it be nice to have something that could help me fall asleep, and keep me asleep, naturally, without having to consume harmful and addictive medicine. My dreams have been answered, over the next few months, I'm going to be testing out Pascoflair, a safe and herbal alternative to traditional sleep aids, falling under the Natural Medicine category. It contains a high dose of Passionflower, traditionally used in herbal medicine, and is a non-invasive, making it the perfect sleep aid for busy, working adults. Additionally, Pascoflair is GMO and gluten-free, works within 30 minutes and is fully registered with Health Canada.  
I'm excited to see if Pascoflair will help promote calmness and relaxation in my life and end my restless nights. I love that I don't need to take it daily for it to work. I only take a pill on those extremely stressful days, or when I know I need to be up early for an event or have a busy day ahead of me and want/need a good night's sleep. Stay tuned over the next few months as I share my journey to a better sleep without prescribed sleep medications that often have awful side effects.
"Disclosure: This post was sponsored by Pascoflair, but all opinions on this blog are my own. I also want to thank you for supporting the brands that support my blog."