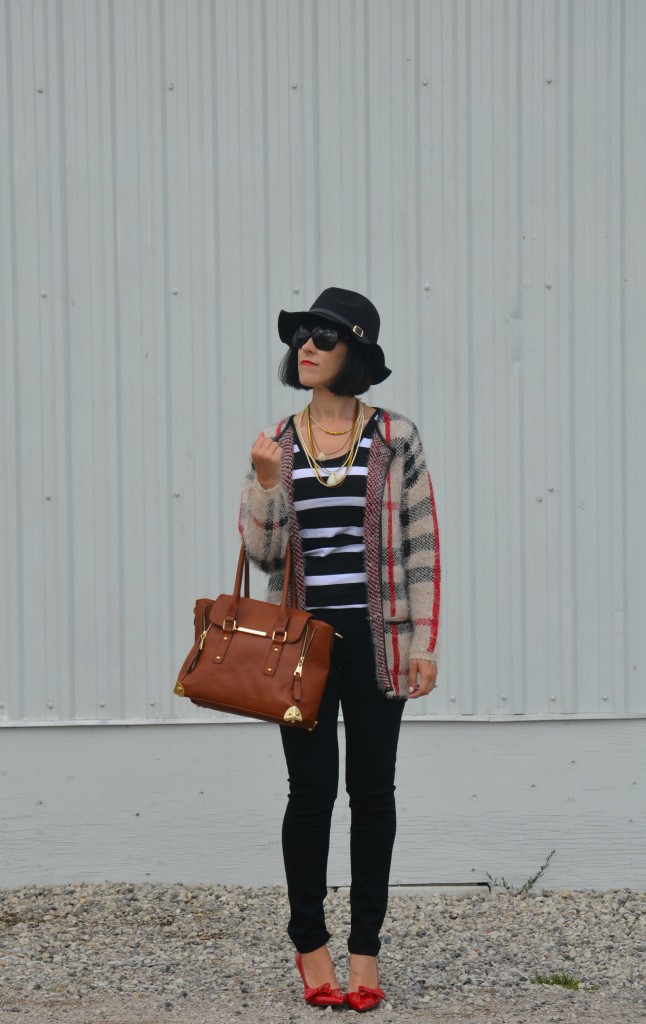 Blogger Challenge
As much as I love shopping in a new mall, I hate trying to find my way around and tracking down all my favourite stores. When Dixie Outlet Mall asked me to take part in their She Who Hunts Finds Blogger Challenge and encouraged me to create a Fall look for under $200 by shopping at least 4 different stores, I thought I'd need the entire day to find my way around. Turns out, I only needed an hour and a half. Although I found it incredibly easy to navigate my way around the mall, I found it incredibly difficult to only shop for one outfit. Since I was short on time, I was on a mission to find that perfect outfit that would not only transition beautifully into the cooler months, but would also work beautifully with my current wardrobe. I didn't want to find "cheap" pieces that I'd only wear once, instead I was looking for high quality staples that I could re-wear with different items in my closet.
Since Dixie Outlet Mall is one of Canada's largest indoor outlet malls, located just an hour and a half away from London in Mississauga and features over 130 stores, not only is it the ultimate shopping destination for deal hunters like myself, it allows you to easily find everything you're looking for (like an entire new look for Fall) all in one spot.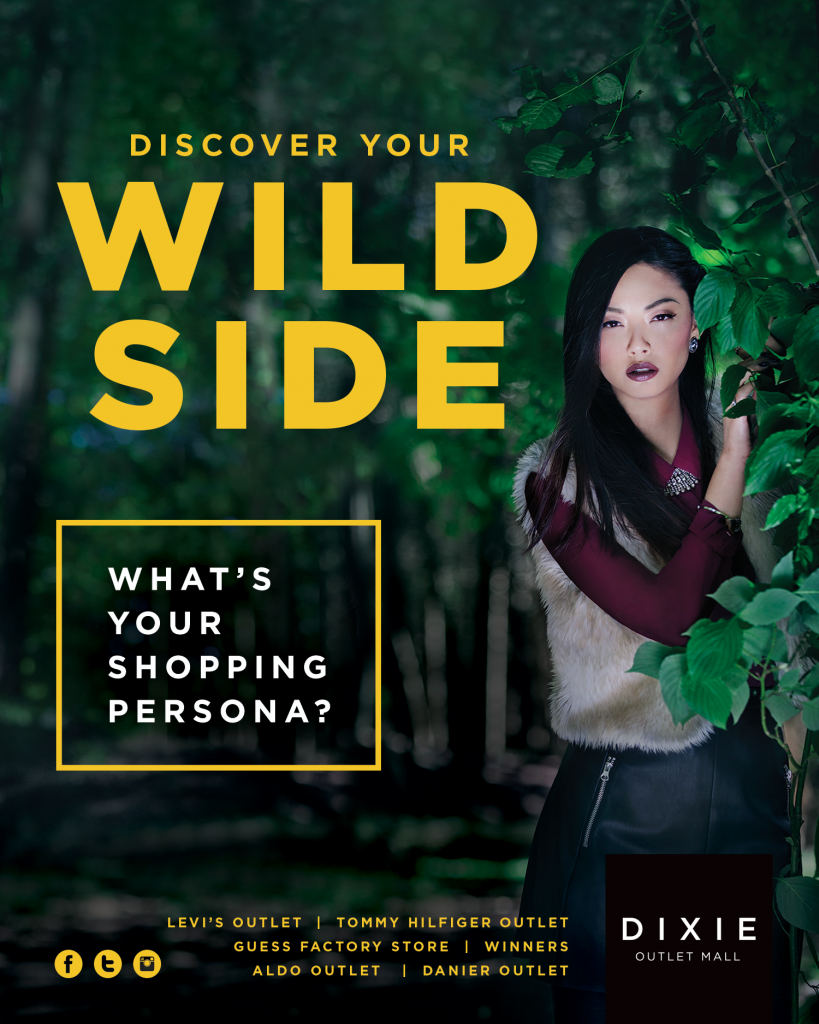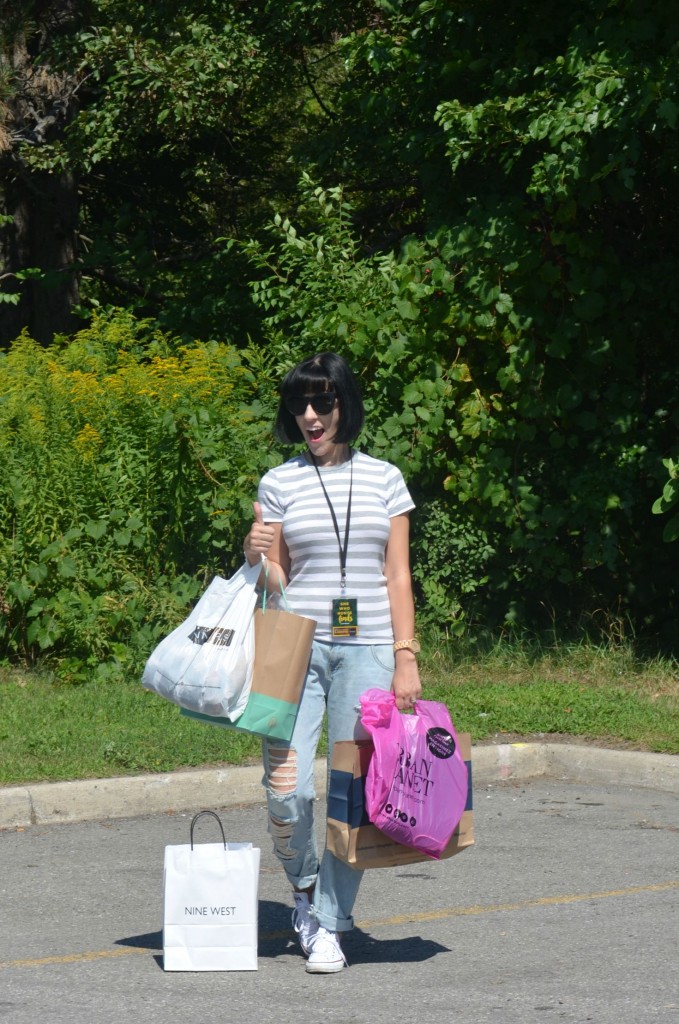 My first stop, Winners, of course. I could have blown my entire budget in Winners, but I limited myself to only two pieces. I instantly fell in love with this blanket-style cardigan. The print, the colours, the material, everything about it just screams Fall. It retails for over $70, but I scored it for only $30 (savings of $40).
Also picked up this adorable black and white striped tee for only $10 (original price $30) from Winners, that, although may look like just your typical tank top, it actually has the cutest bow detail at the back. It will be the perfect shirt to layer with other cardigans this Fall.
Second stop, Levis. I haven't owned a pair of Levis jeans in years, so I was pretty excited to see the large selection of skinny jeans in both light and dark wash, along with the classic black. Since black jeans tend to fade quicker than your typical blue jeans, it's always nice to add a fresh new pair come the winter months. Just so happens these beauties were on sale for $45, marked down from $90.
Next stop, Nine West. Since my current pair of red pumps need to be retired and I wanted an added pop of colour in my shoes, these red bow pumps had to come home with me. The red matches perfectly to the touch of red found in the cardigan. An excellent find at only $45, regular price $110.
Now the fun starts, accessories. No outfit would be complete without a killer handbag. Although I fell in love with a few at Danier, it would put me over my budget, so I headed to one of my favourite stores for inexpensive, yet excellent quality and trendy purses, Call It Spring. Although this brown purse wasn't on sale, the colour, the material and the structure of the bag made spending the $45 on it worth every penny. This is easily going to go with everything I already own and will look equally as chic with white skinnies for the last few weeks of summer.

Since I still had $25 left, I headed to Urban Planet to see if I could find a few extra accessories to finish off my look. Hats are always popular for Fall, but depending on where you're shopping, can get quite expensive. This one just happened to be on sale for $13 (marked down from $25), an excellent find. The store also had a large selection of recently marked down jewellery, where I found this fringed necklace for only $3, marked down from $10.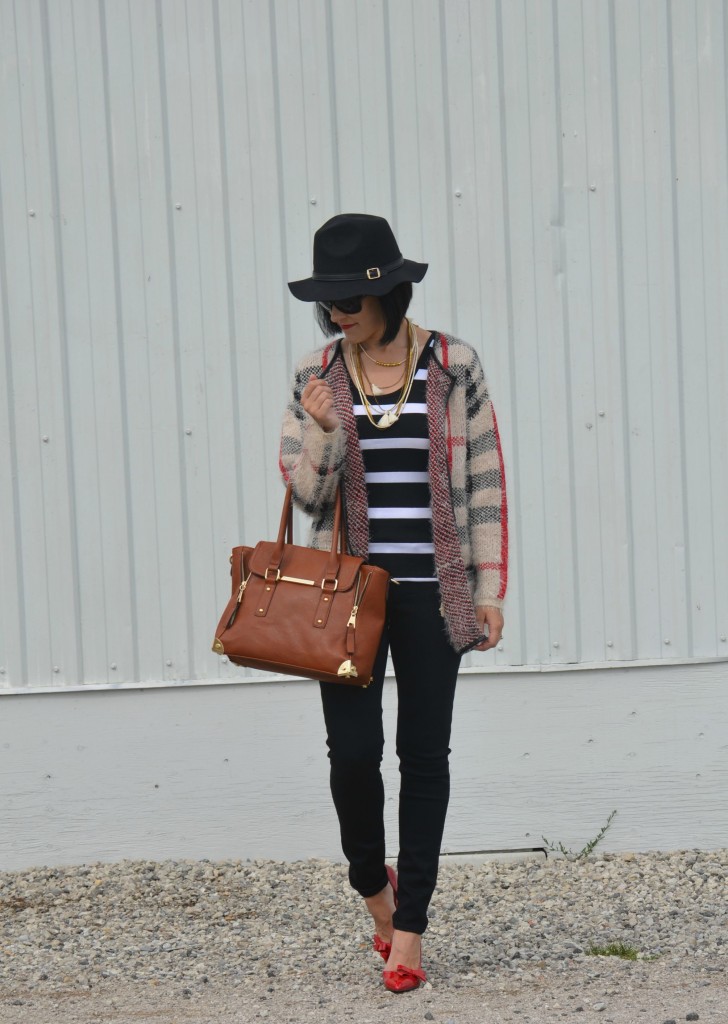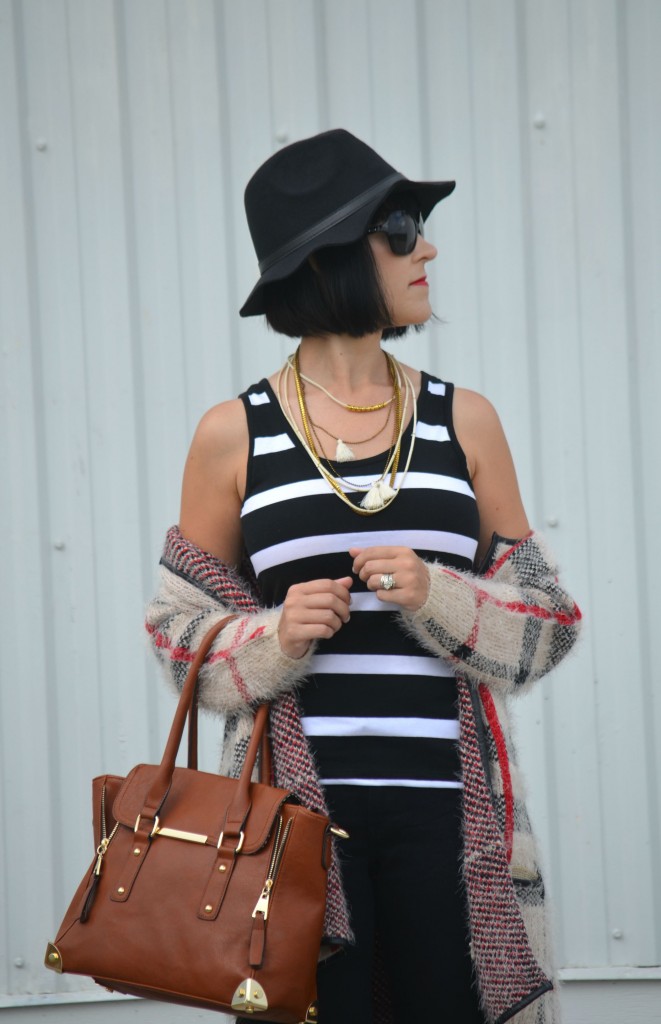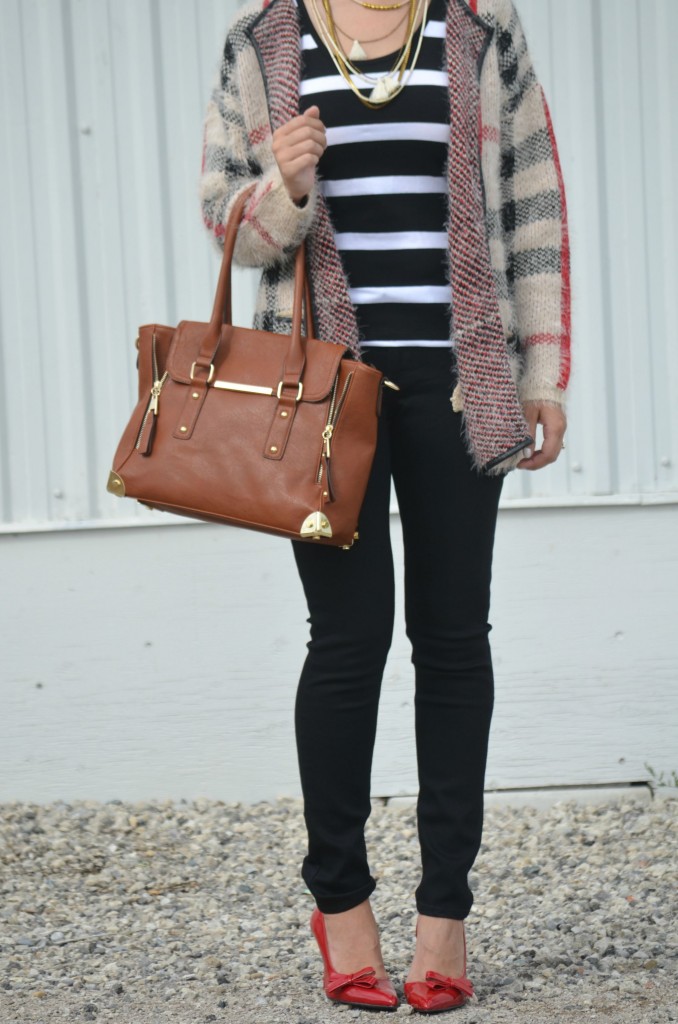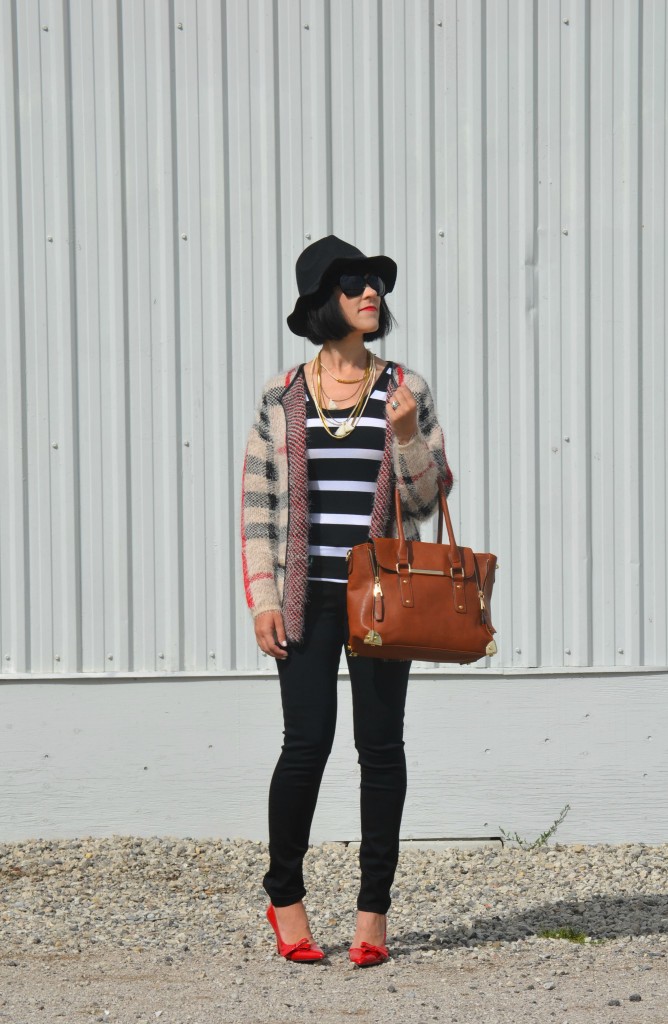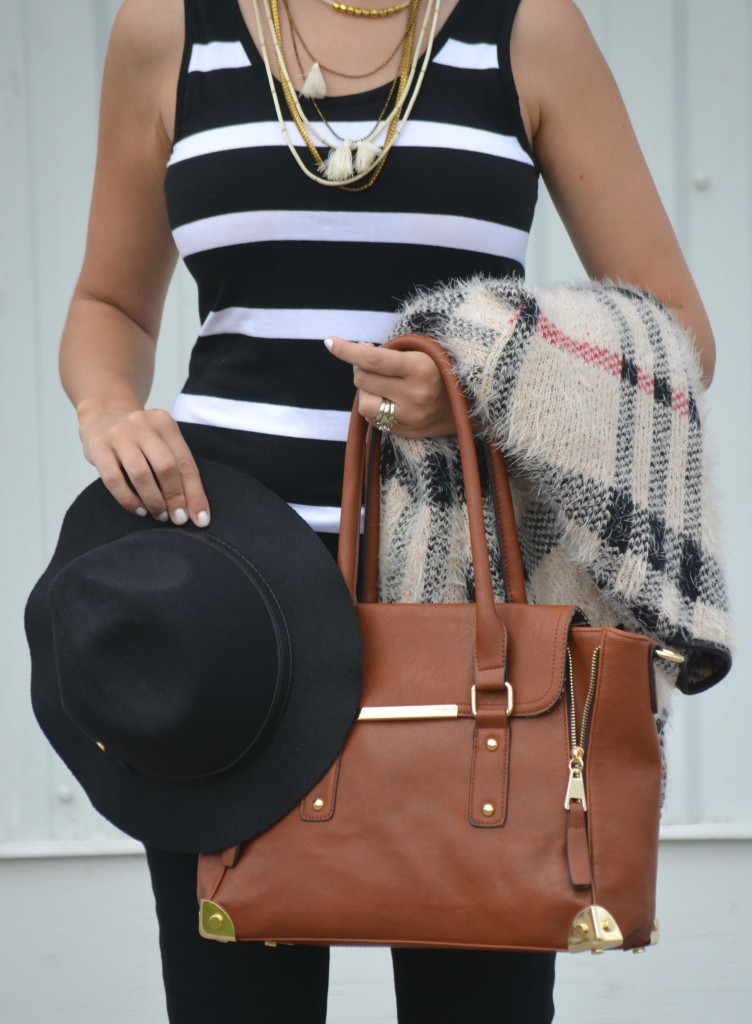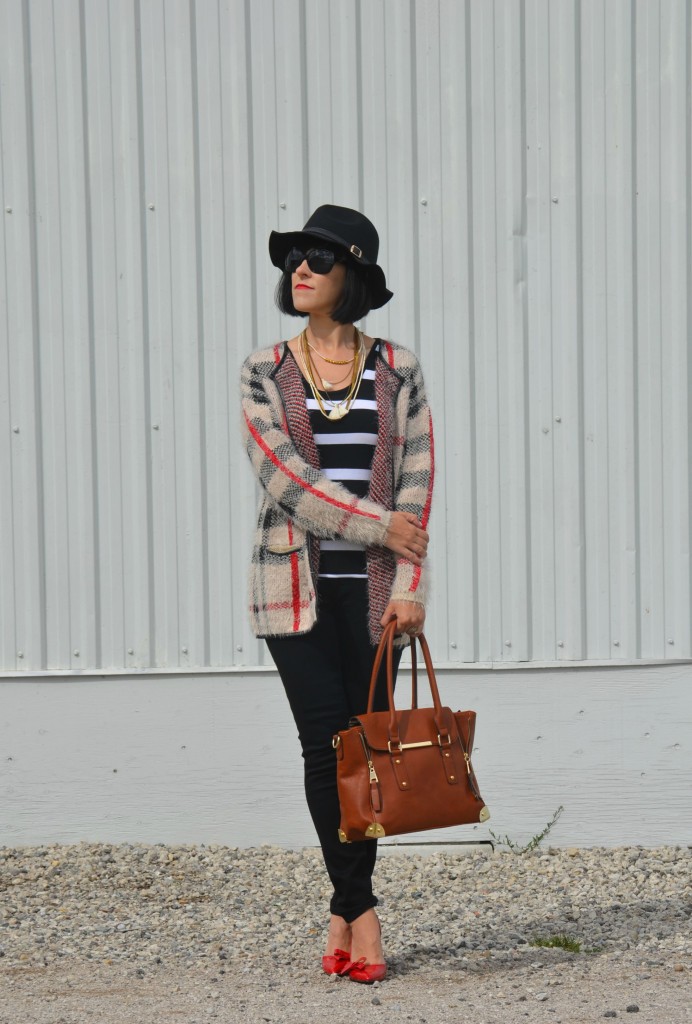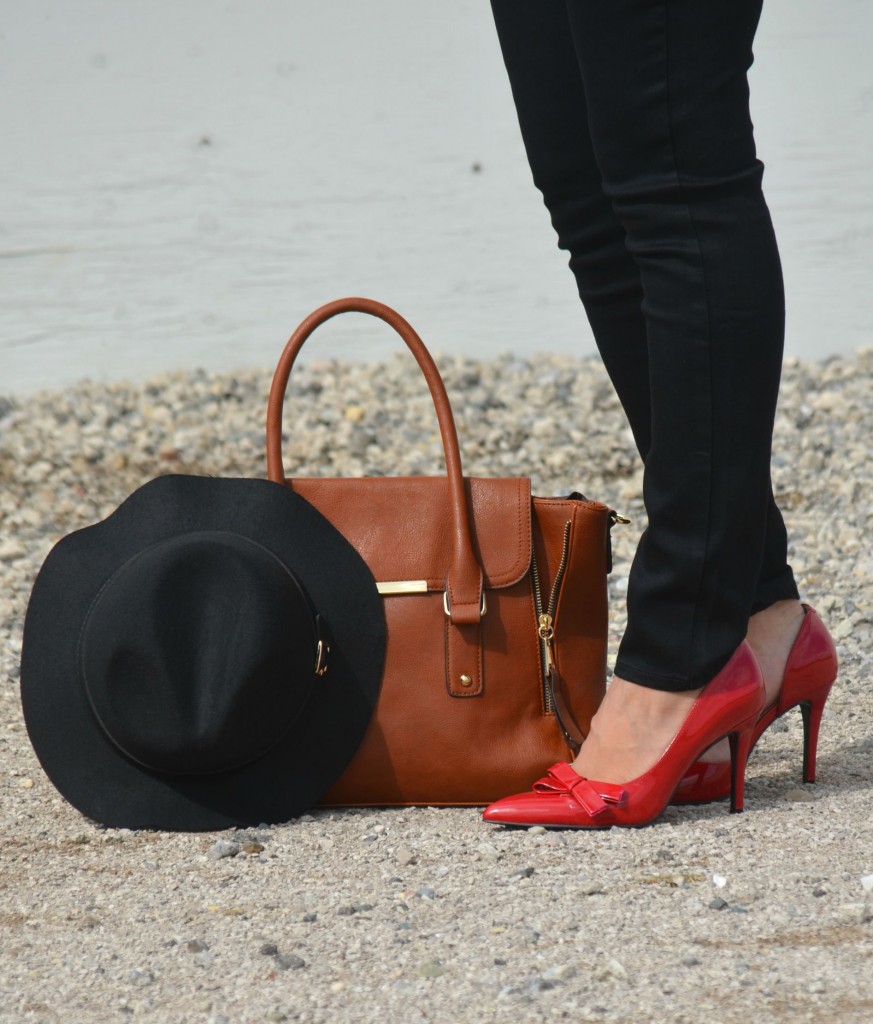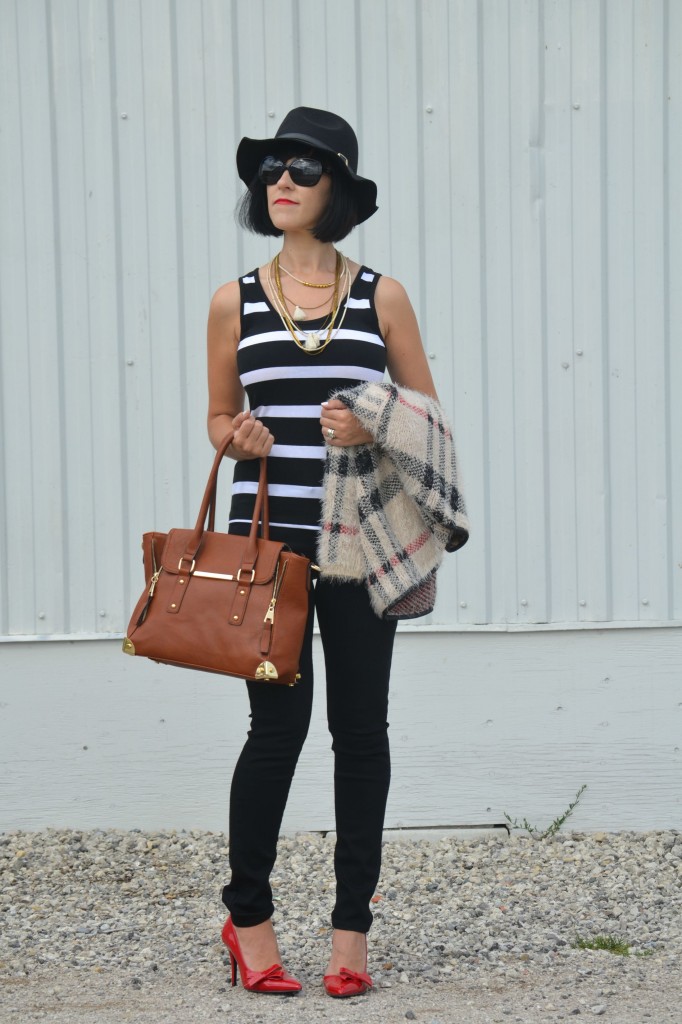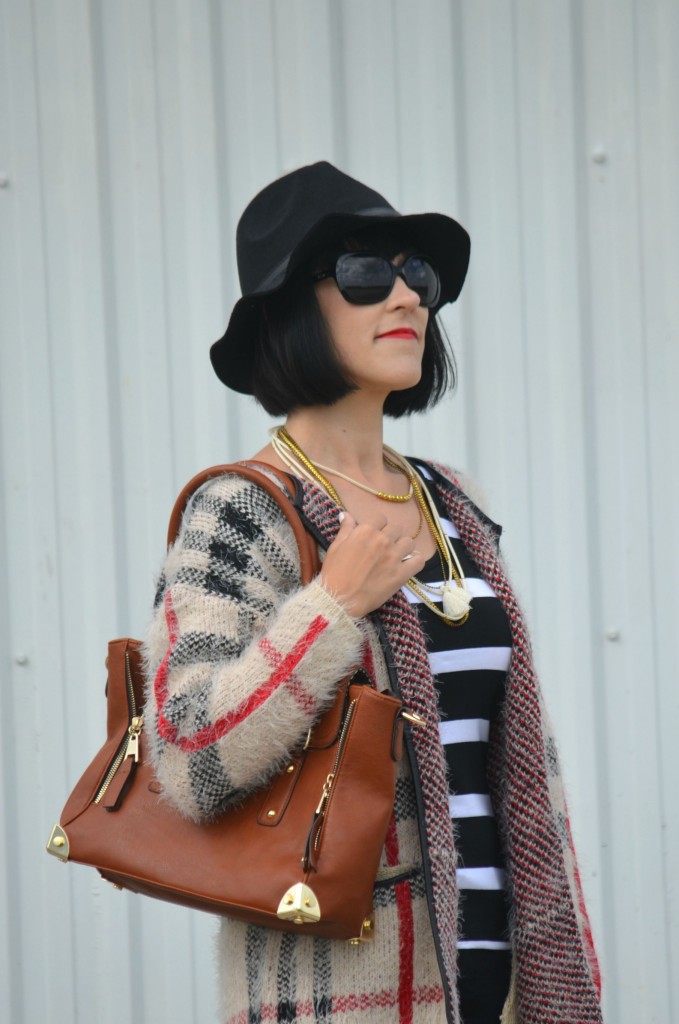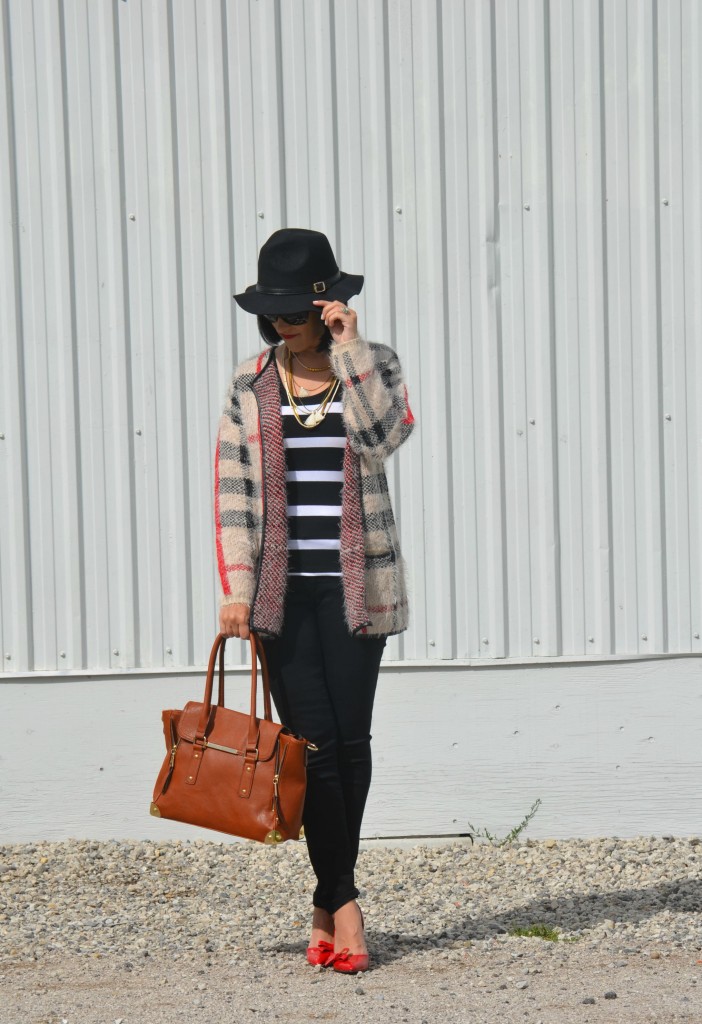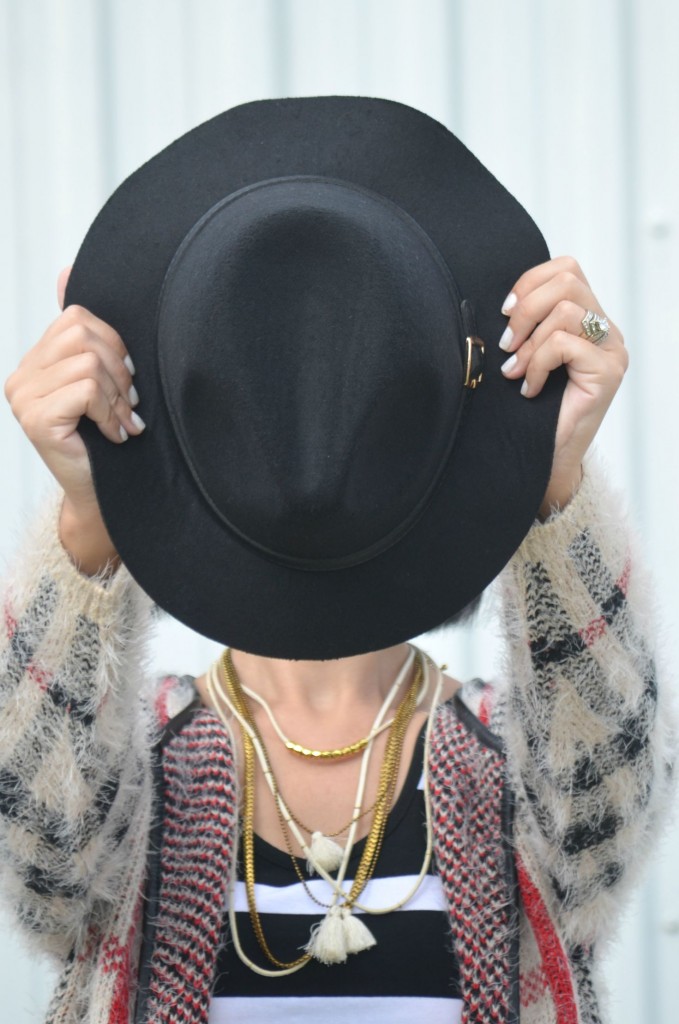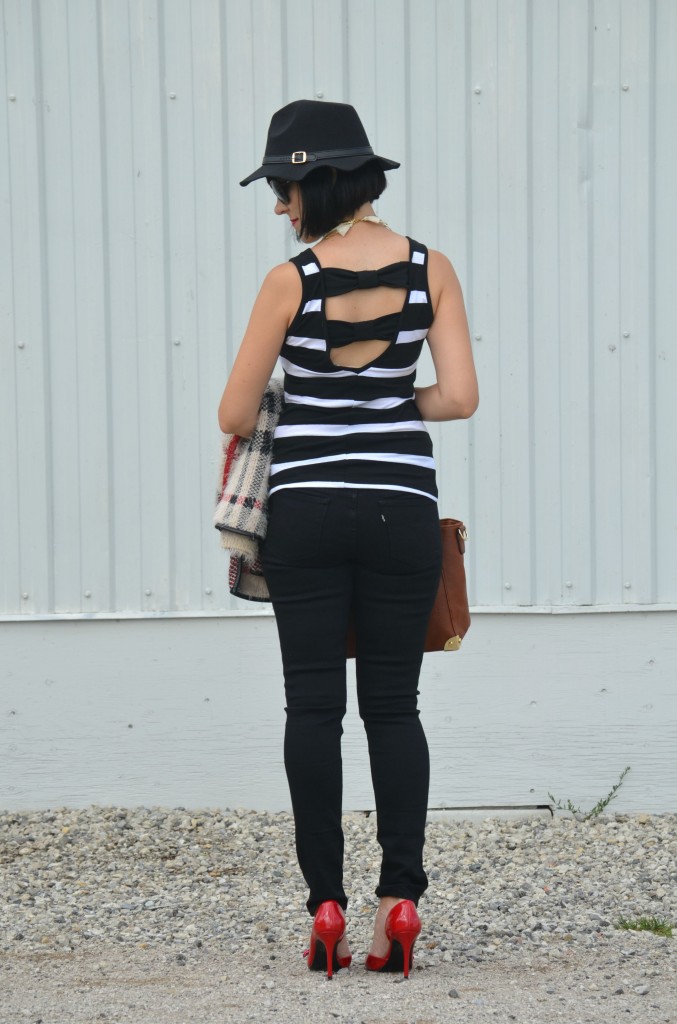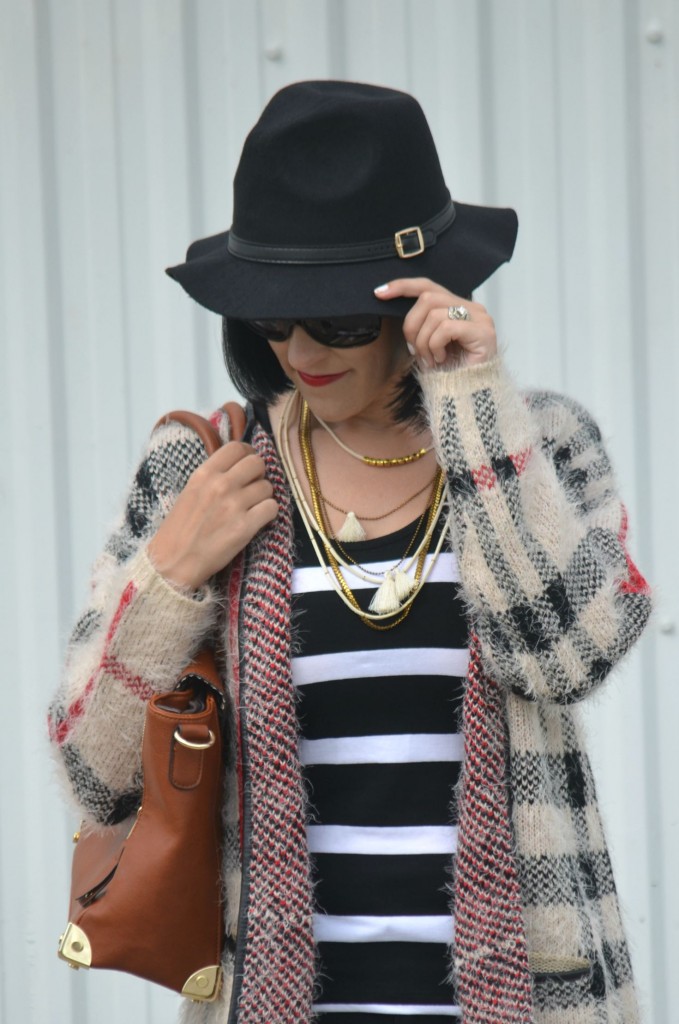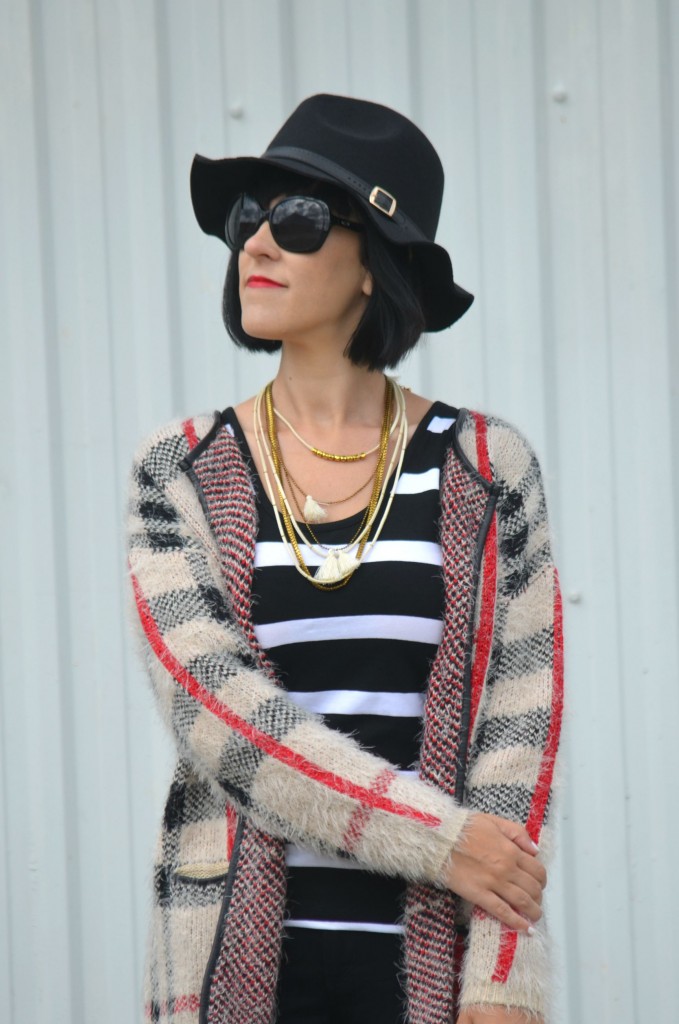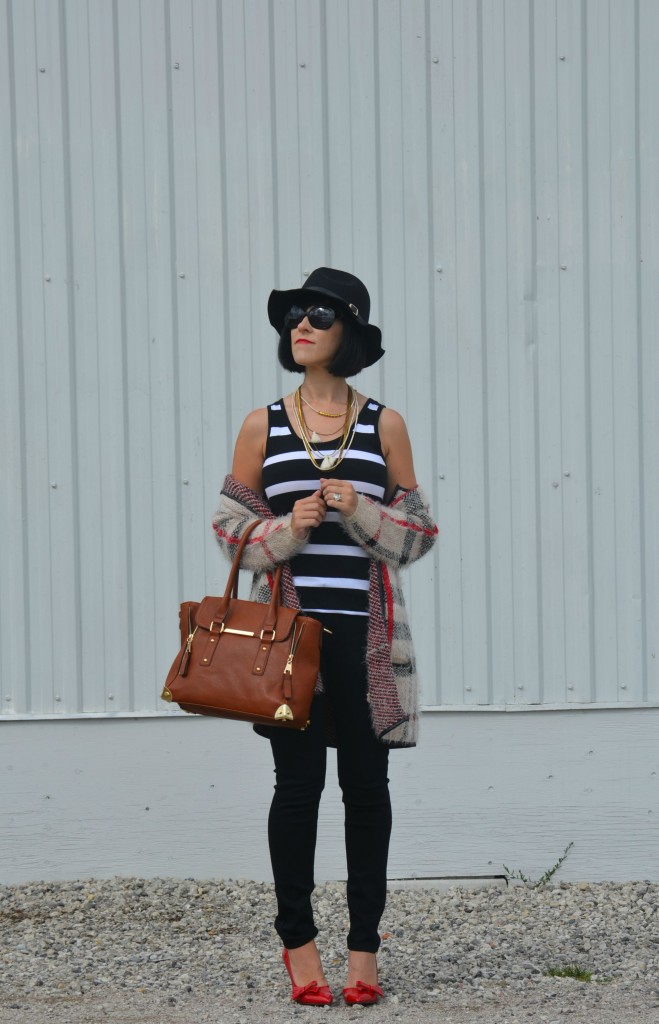 There you have it, an entire outfit for under $200, with a savings of almost a $190. Also be sure to Discover Your Wild Side if you're in the mall from now till September 6, by visiting the in-mall activation between Urban Planet and Laura to take a photo as your animal to win.  I took the quiz and got named the Lioness. I'm fiercely fashion forward with an untamed sense of style. I'm proud to take care of shopping for the whole family, or in my case, the hubby. It's not hard to see why everyone knows I'm the Queen of the jungle. If you're looking to save money this season, stay tuned next week for a giveaway for your chance to win a $200 Gift Card.