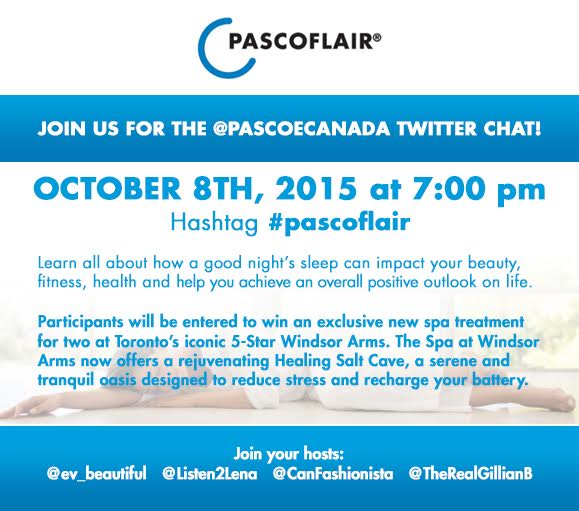 With Pascoflair
I have a new crush, Pascoflair. It features a high dose of Passionflower, traditionally used in herbal medicine as the perfect sleep aid, and therefore, helps promote relaxation and calmness, naturally, which results in a better night's sleep. It not only helps you to fall asleep more quickly, it actually helps you to stay asleep for the entire night.
When I first started my journey to a better night's sleep, read all about it here, I was, of course, worried about becoming addicted to it or having to rely on taking a pill each night to fall asleep, but this isn't the case with Pascoflair. Not only does it help me fall asleep fairly quickly, I don't feel foggy or drowsy in the morning. I sometimes find it difficult to fall asleep (and stay asleep) as my mind is constantly thinking of the busy day ahead of me, but with a few small changes and Pascoflair, I'm getting back to natural sleep.
After doing a little research on a better night's sleep, I discovered a few stressors that might actually be keeping us awake at night. I've made some changes, like turning off all electronics an hour before I'm ready to hit the pillow, not consuming caffeine after 6PM, finishing the work day at the same time each day and of course, on those super stressful days, taking Pascoflair about 30 minutes prior to going to sleep.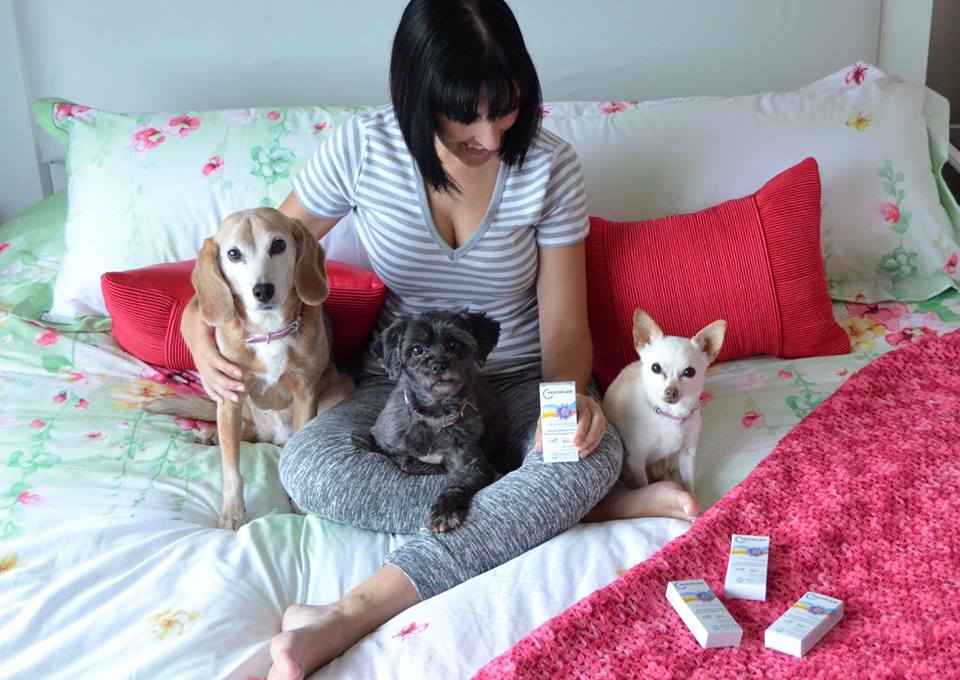 Wanna learn more info on how you too can have a better night's sleep? Join myself, @CanFashionista and a few other of my fave bloggers on Thursday October 8, 2015 at 7PM for a special #pascoflair Twitter Chat. Learn how a better night's sleep can impact your beauty, fitness, health and lifestyle and be entered into a draw to win a spa treatment from Windsor Arms. Make sure to follow my girls, @Ev_Beautiful @Listen2Lena and @TheRealGillianB as they too will be participating in this live chat and answering all your sleep-related questions. See you tomorrow on Twitter.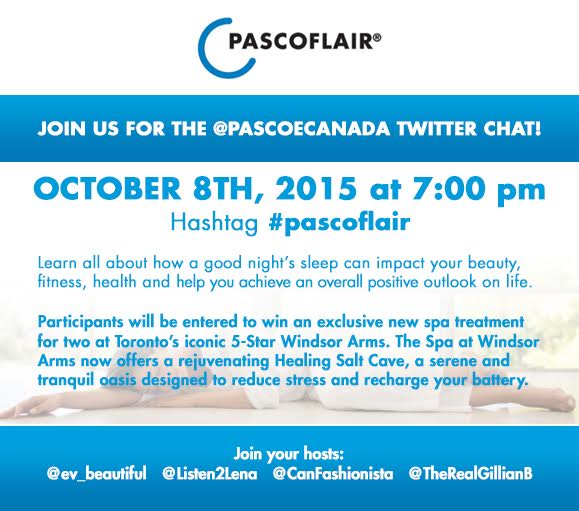 "Disclosure: This post was sponsored by Pascoflair, but all opinions on this blog are my own. I also want to thank you for supporting the brands that support my blog."