YSL Shimmer Rush Collection
If the new YSL Shimmer Rush Collection doesn't scream Amber, I don't know what does. Its pink, its shimmery and its YSL. It doesn't get any better than this. It was inspired by the frosted pastels and the luxuriousness of natural shimmer. The entire lineup will instantly help to enhance radiance, allowing your makeup to look dazzling all day and night.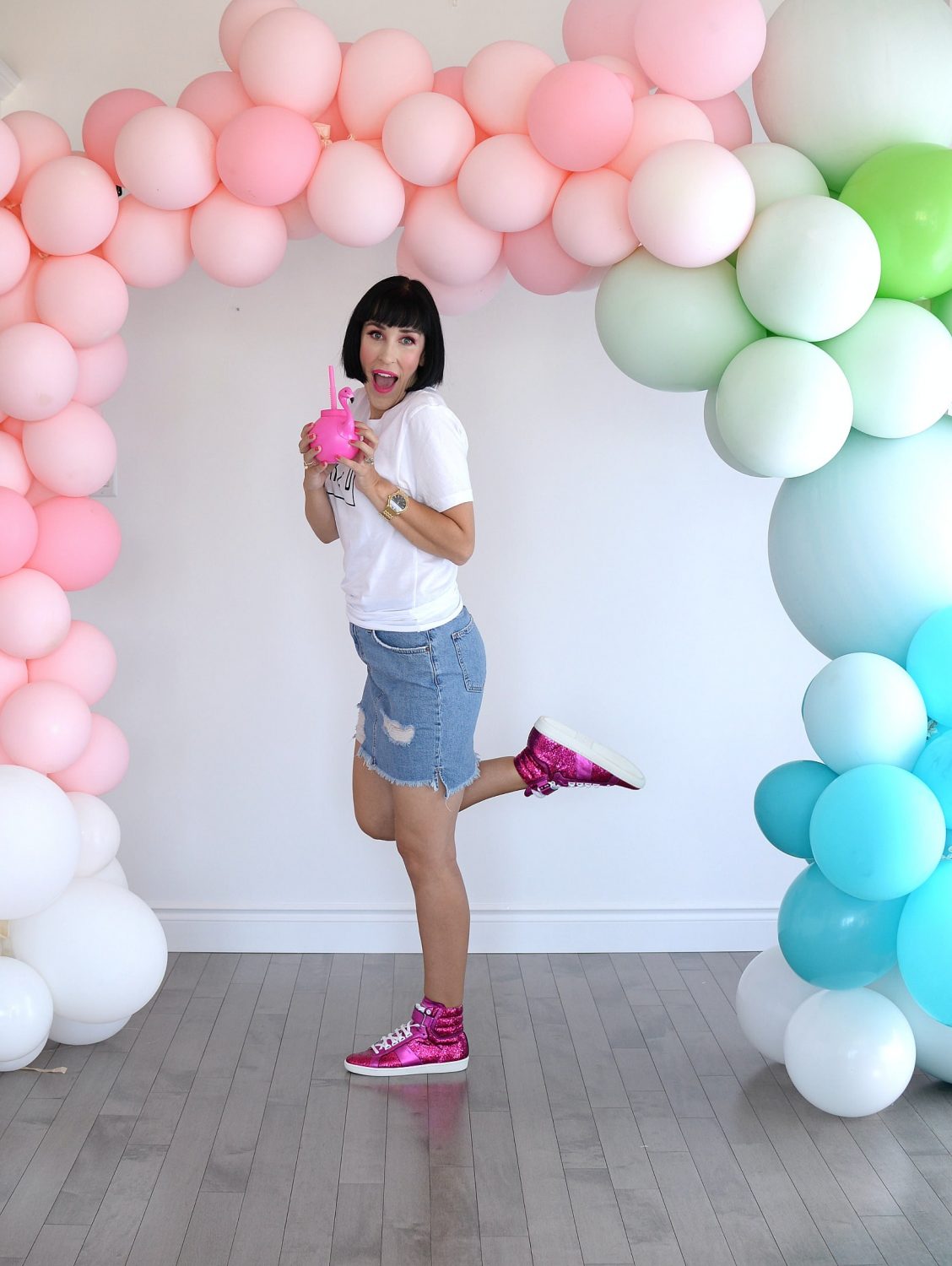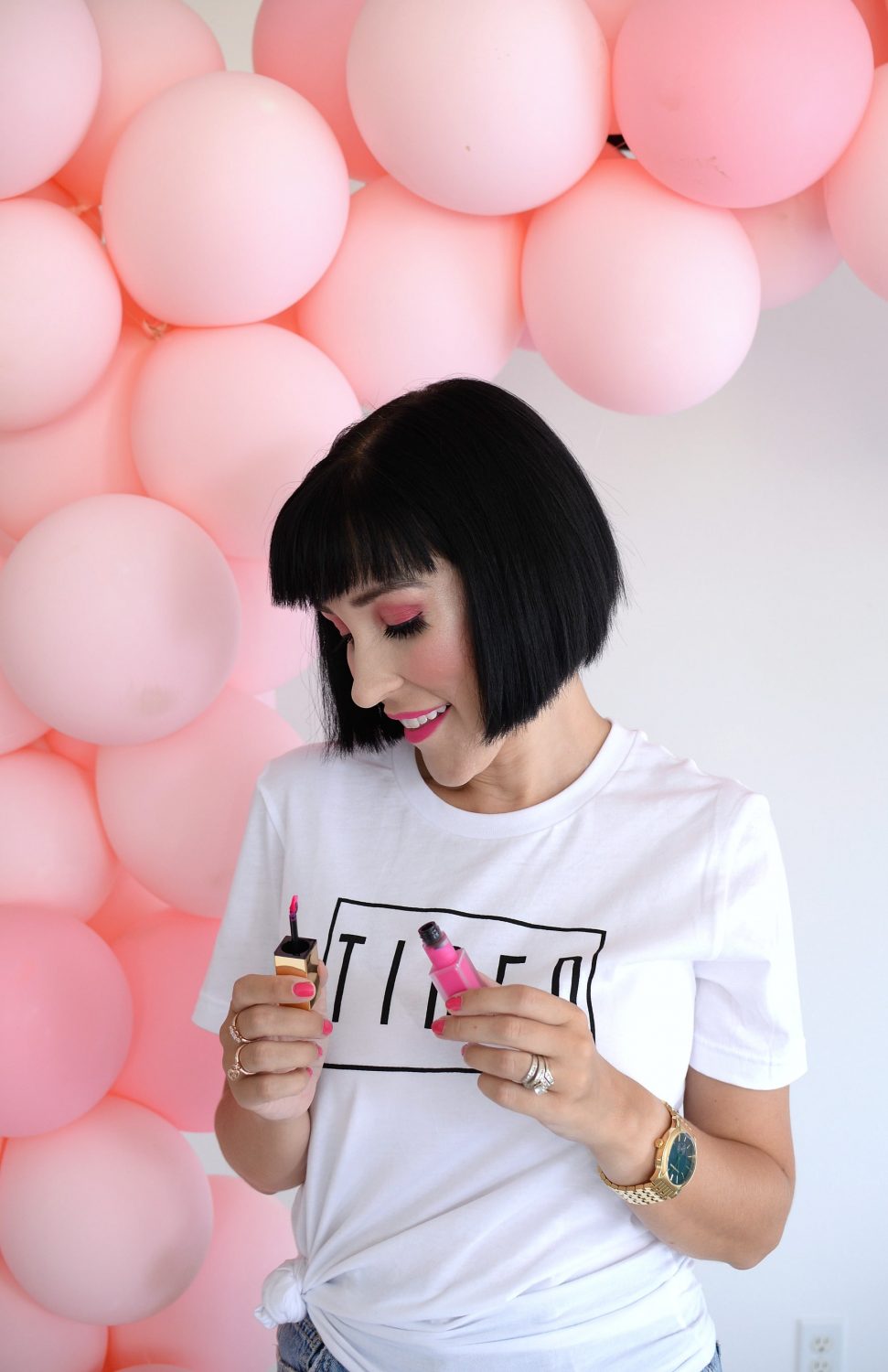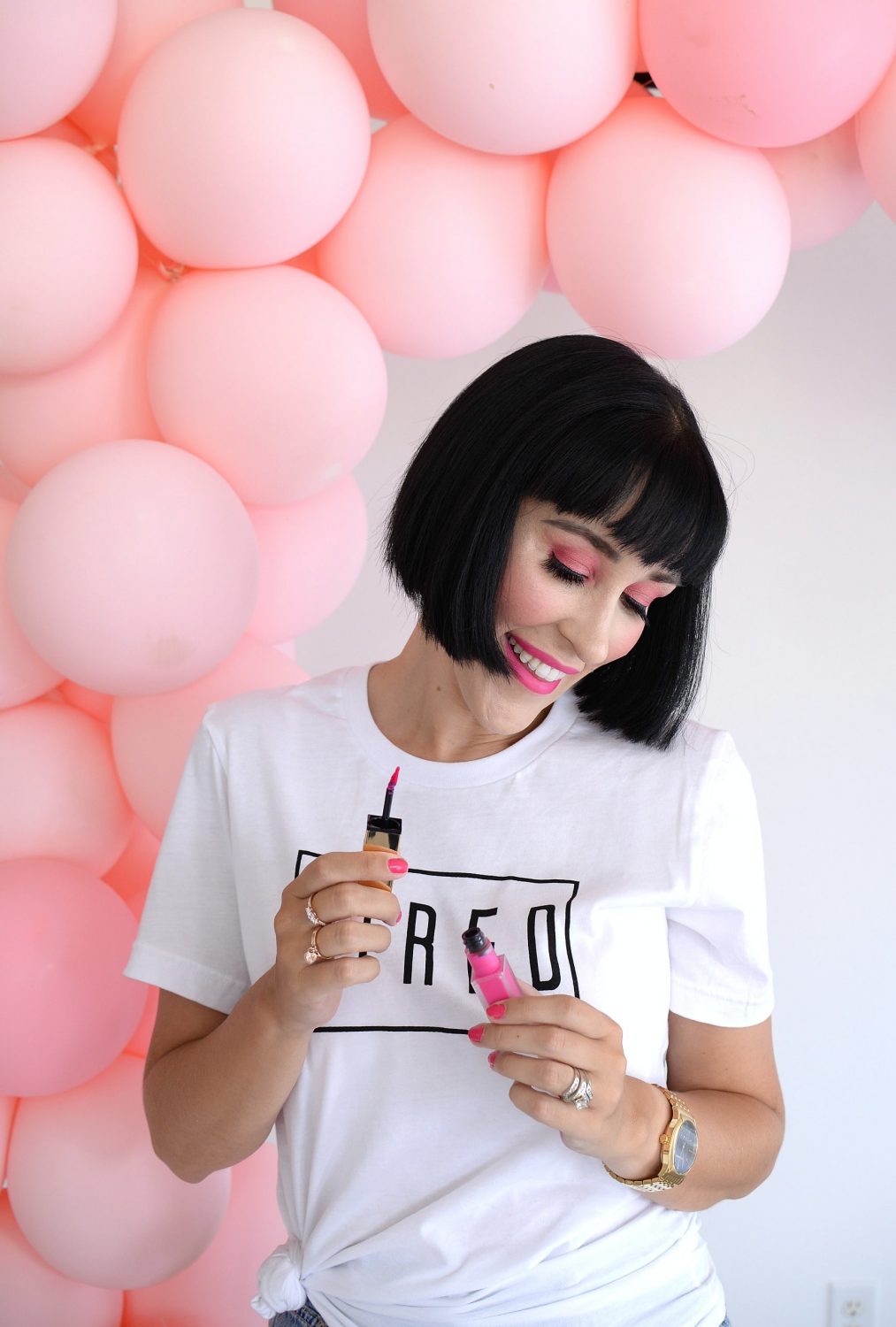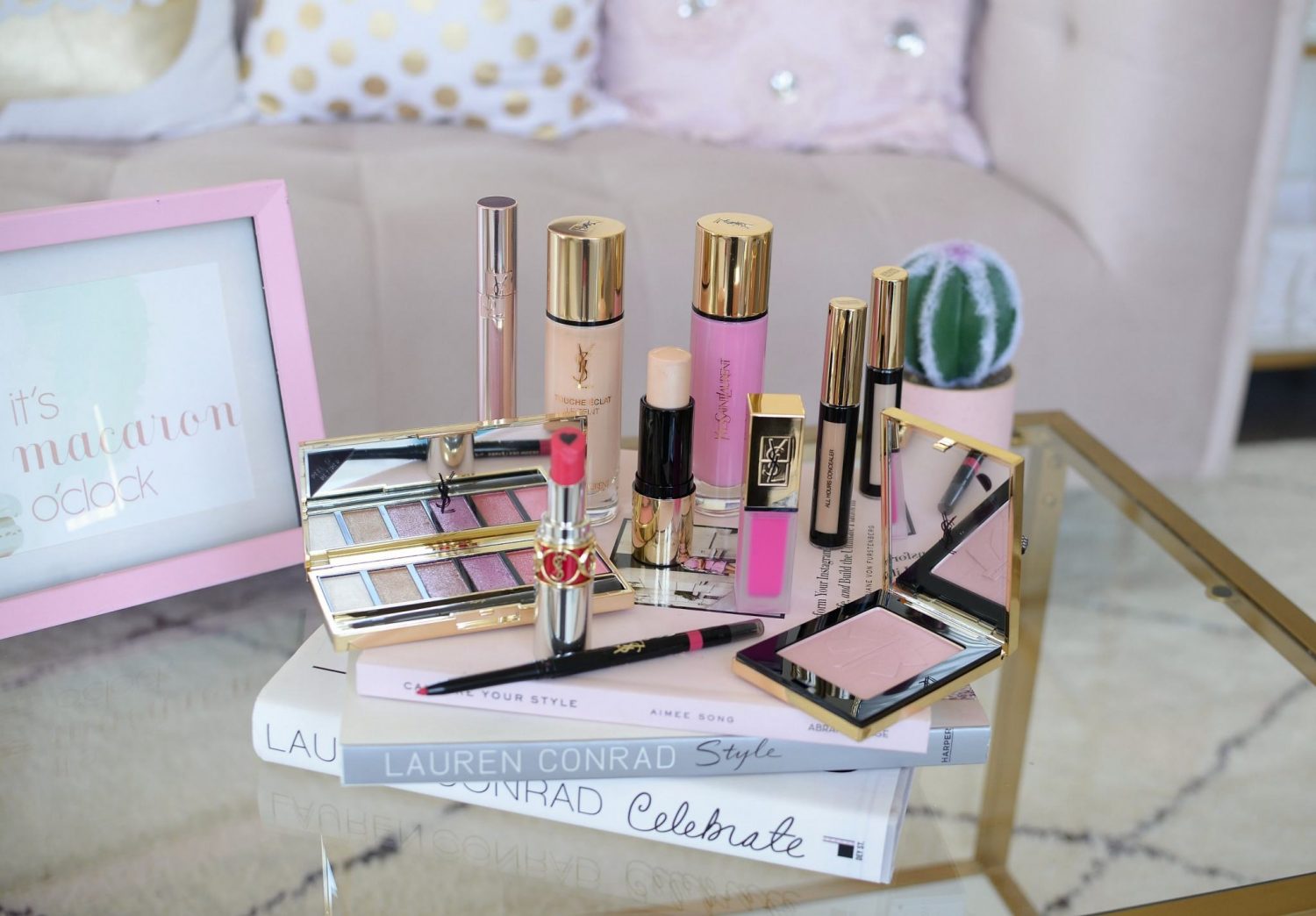 I'm one of those girls who can't start her makeup application without a good primer. I know so many people think it's a waste of time and money, but for me, it really helps to prolong the wear time of my makeup and create a flawless canvas for my foundation to adhere to. The limited edition YSL Touche Éclat Blur Primer comes in three shades to help address any skin concerns you may be experiencing. The Orange will help blur dark patches on tanned skin, the Pink will help with dullness and the Blue will combat sallow undertones on fair skin. Of course, I want a brighter complexion, so I went with the Pink. Not only does it instantly blur any imperfections, it instantly helps to illuminate my otherwise lacklustours skin. It adds a touch of radiance to my complexion without looking shimmery or glittery. It retails for $60.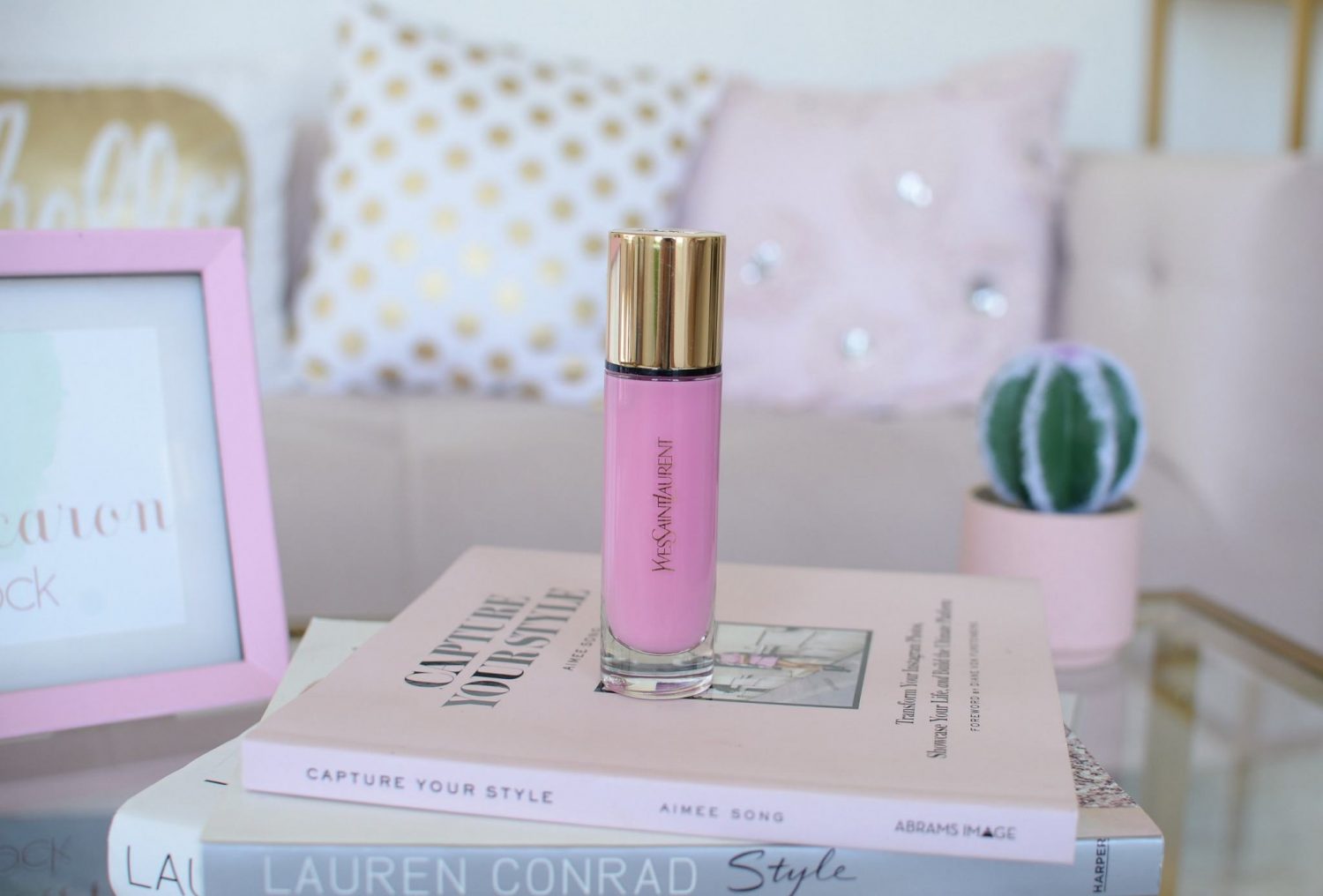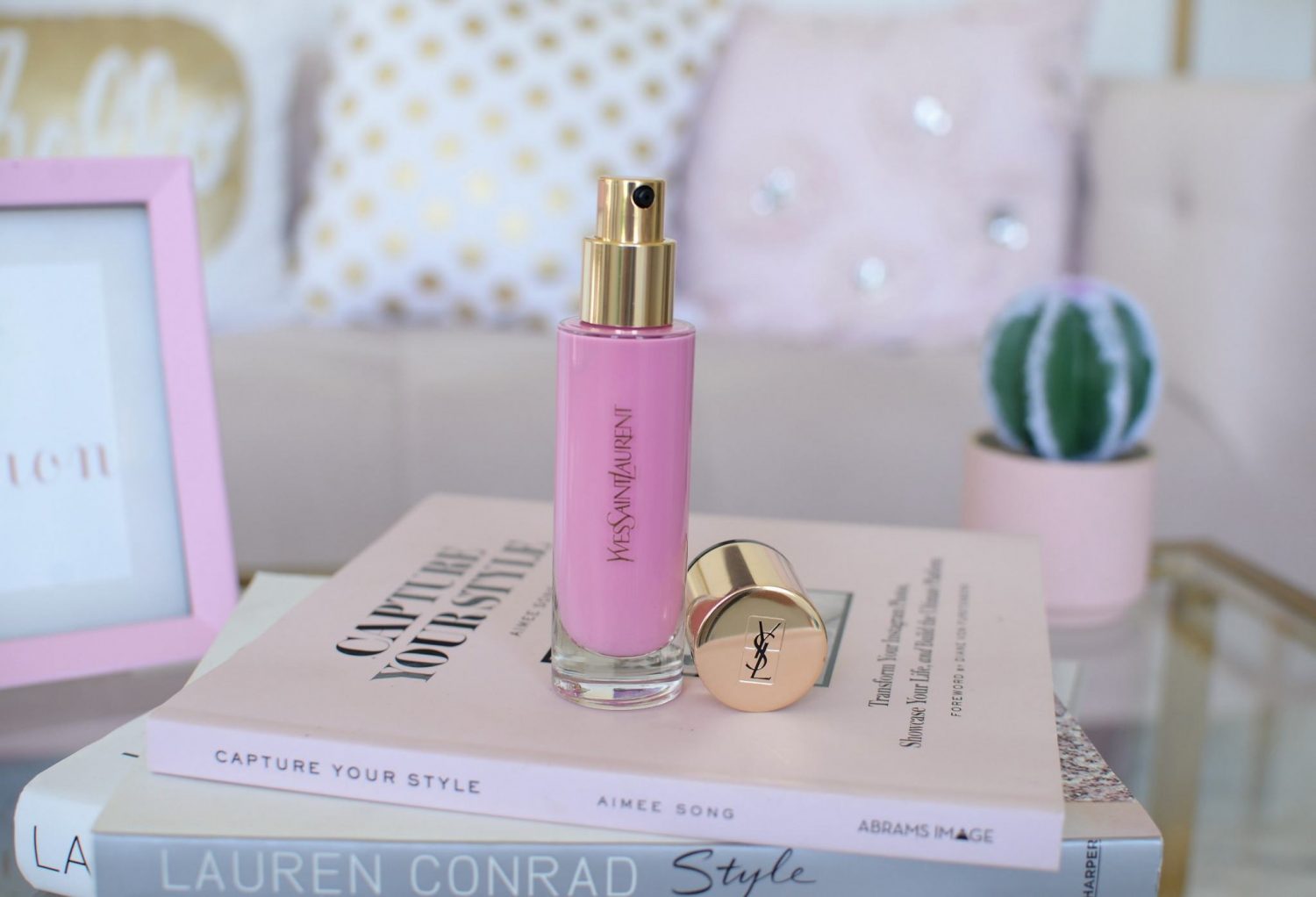 The brand's best-selling foundation now offers even more coverage, and longer wearing staying power than ever before. YSL Touche Éclat Le Teint still features a lightweight, almost weightless formula with light-reflecting particles to create the ultimate radiance your complexion will ever experience. With its full coverage, yet weightless radiant finish, it's the perfect summer foundation. It manages to conceal and hide all skin imperfections, hyperpigmentation and unevenness without feeling heavy or caky. Its long-wearing formula ensures it doesn't slip and slide around, even with the humidity, nor does it breakdown or separate throughout the entire day. It's the perfect foundation when you want your skin to look flawless, yet have a natural, but better effect. It retails for $68.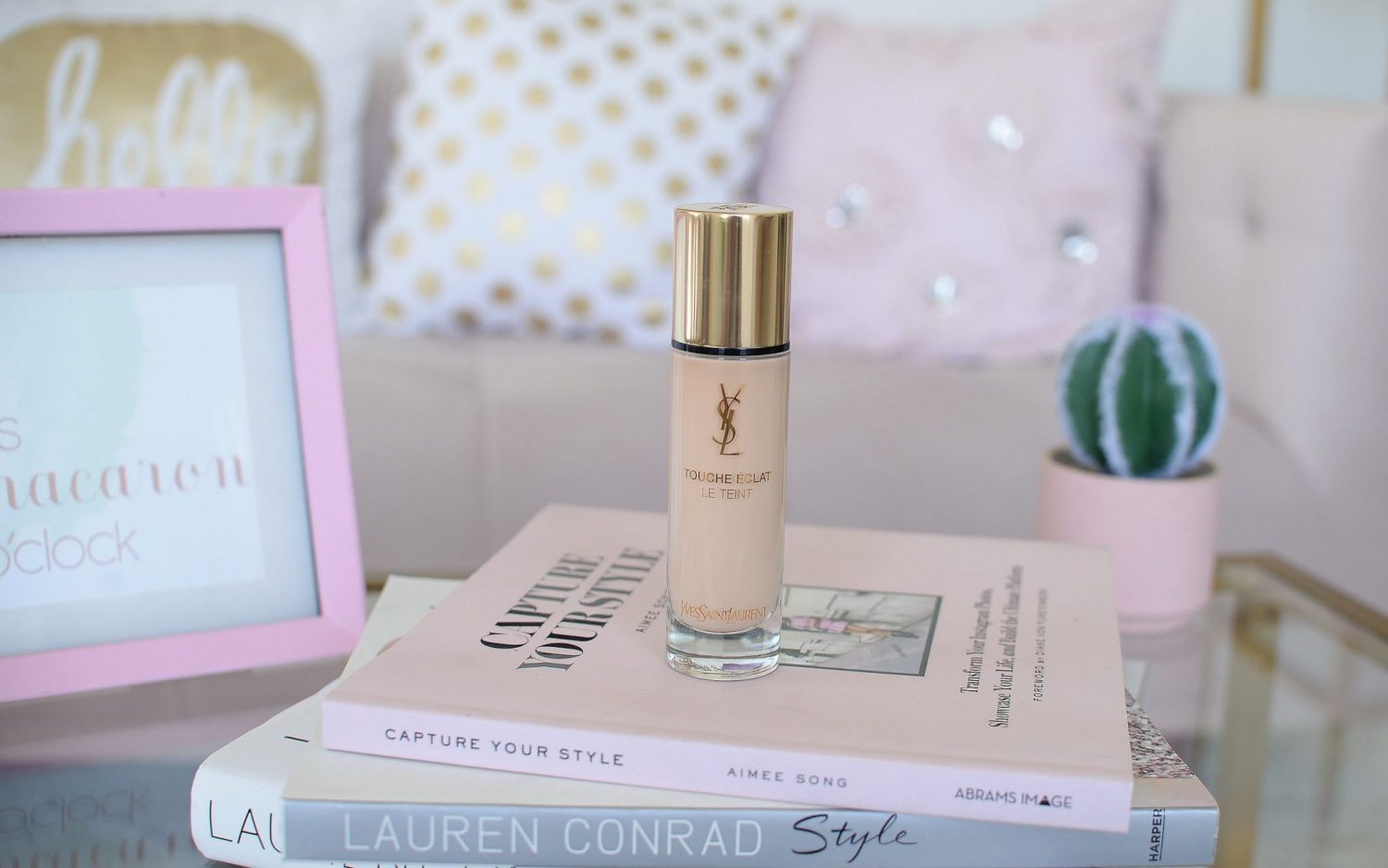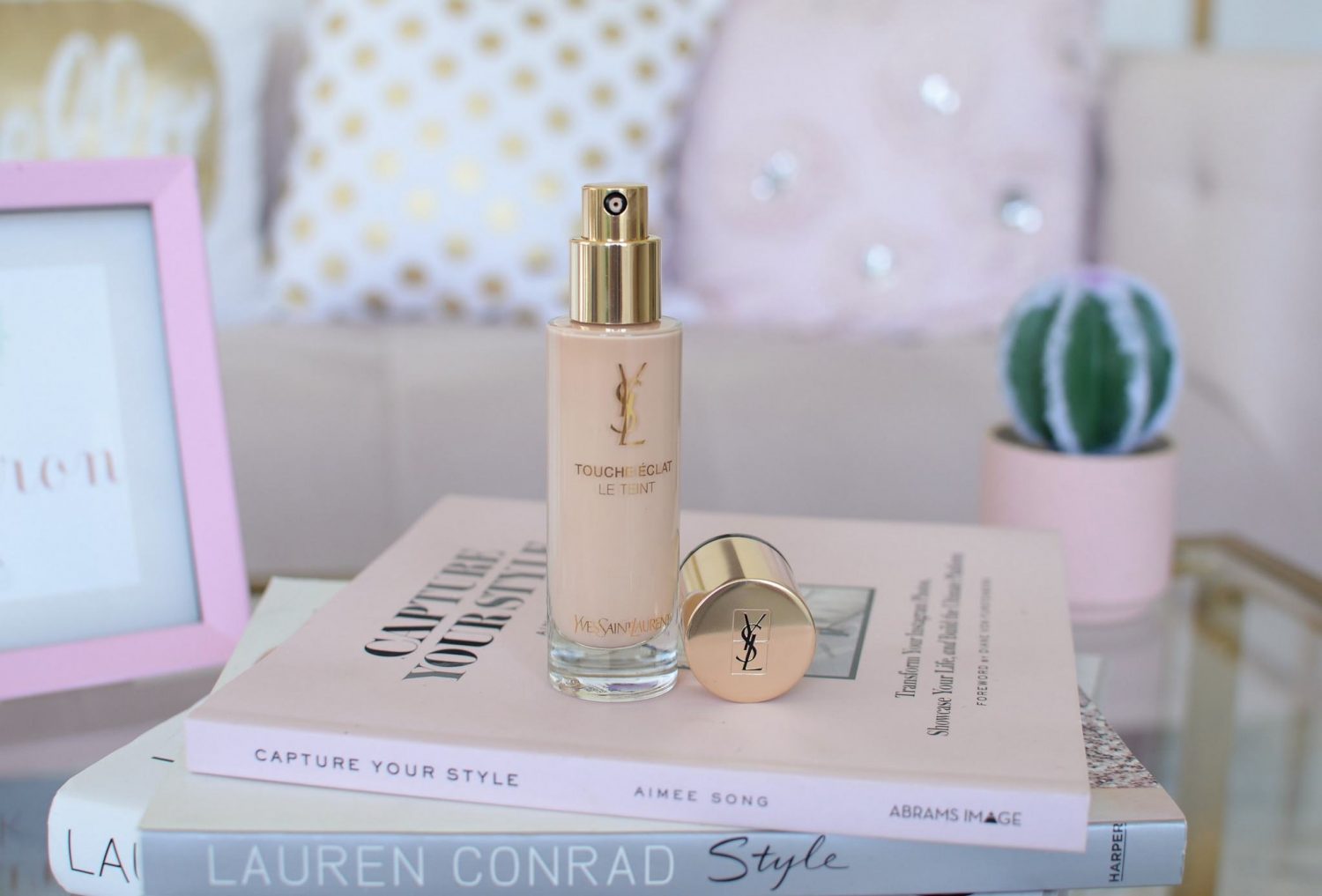 I feel like everyone is always on the hunt for the next best concealer. One that's lightweight, conceals breakouts, dark circles and hyperpigmentation, but most of all, doesn't crease under the eyes. The new YSL All Hours Concealer hits all three of those key factors. Its ultra-pigmented formula provides full coverage to instantly camouflages any imperfections while being completely weightless on the skin. Not only is it transfer and sweat resistant, it stays in place all day. I don't have to worry about it breaking down, creasing under the eye, becoming too caky or oxidizing throughout the entre day. Its lightweight formula is breathable and doesn't clog pores yet melts into the skin for a completely seamless and flawless finish. It retails for 46.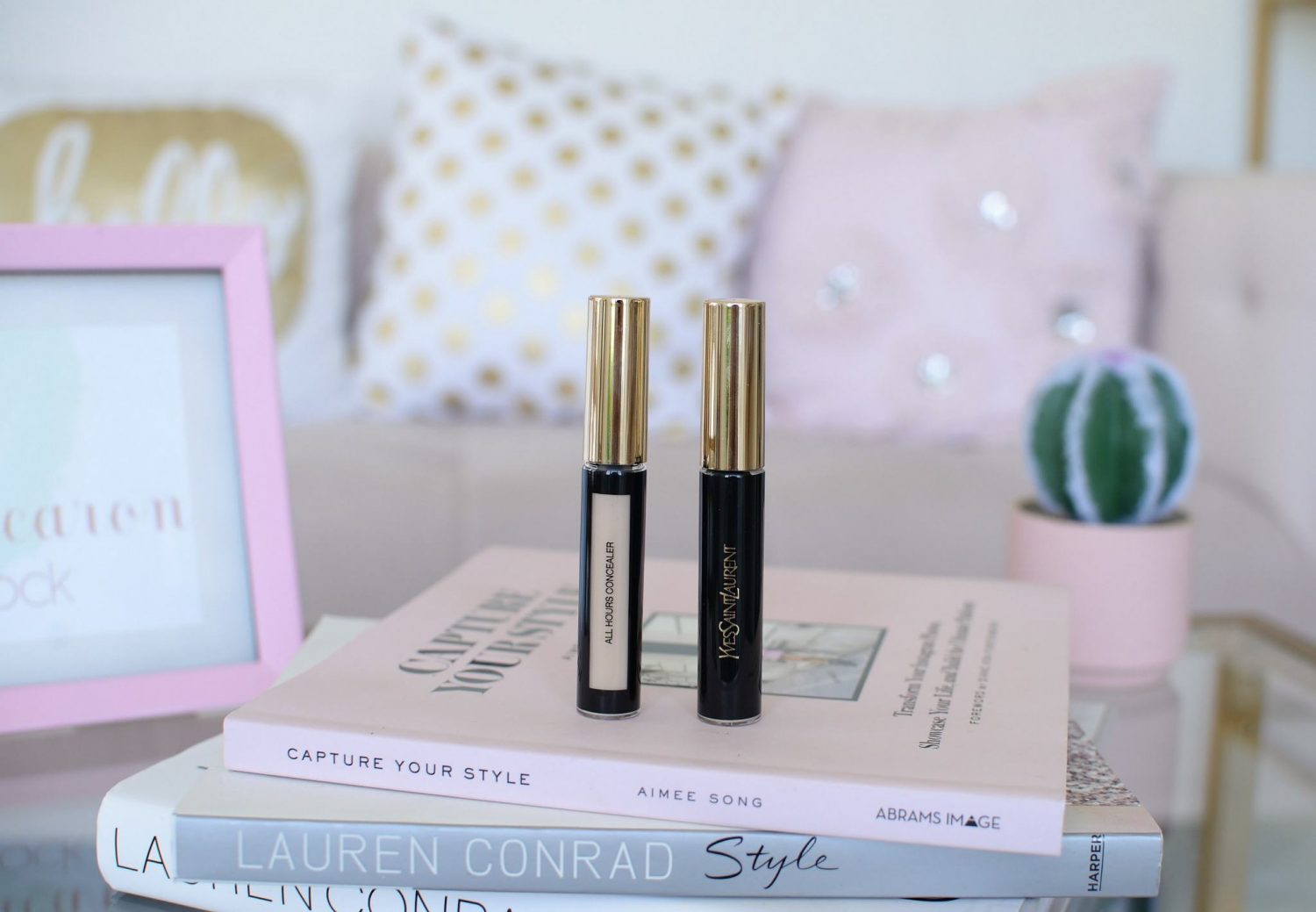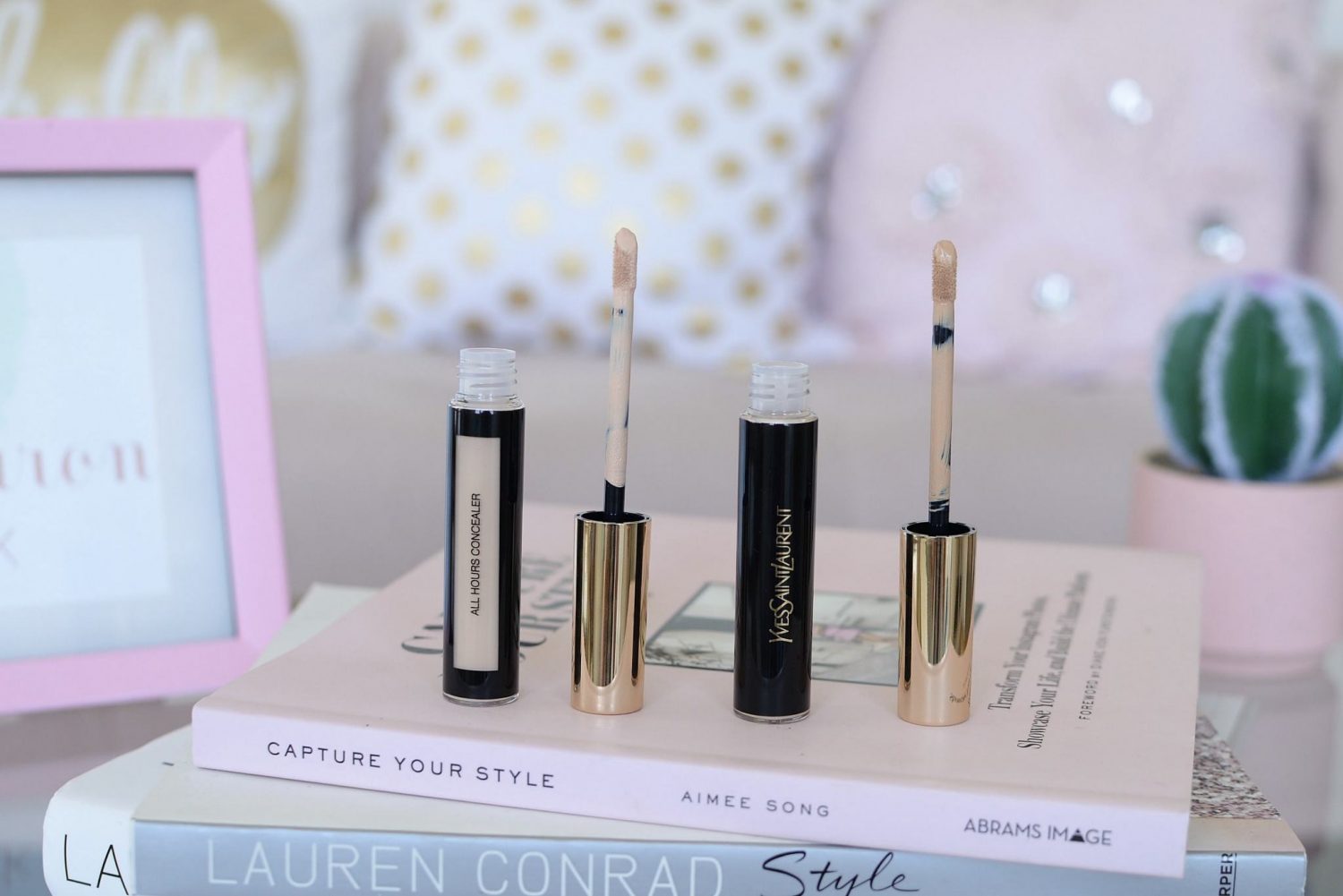 The new exclusive YSL Face Palette Mon Paris Couture Blush Illuminateur is a classic, yet chic and feminine blush highlighter that instantly reveals a luminous pink translucent hue to the skin. It's the perfect highlight for those with pale skin, like myself, as is provides a skin-like luminous glow. It instantly adds new dimension and brings a little life back to your complexion. Use it on the high points of your face for an added touch of radiance or even on the eyelid or the centre part of your lip for that extra pop of shine. It's truly a multipurpose product that the more I play around with it, the more obsessed I get with it. It retails for $68.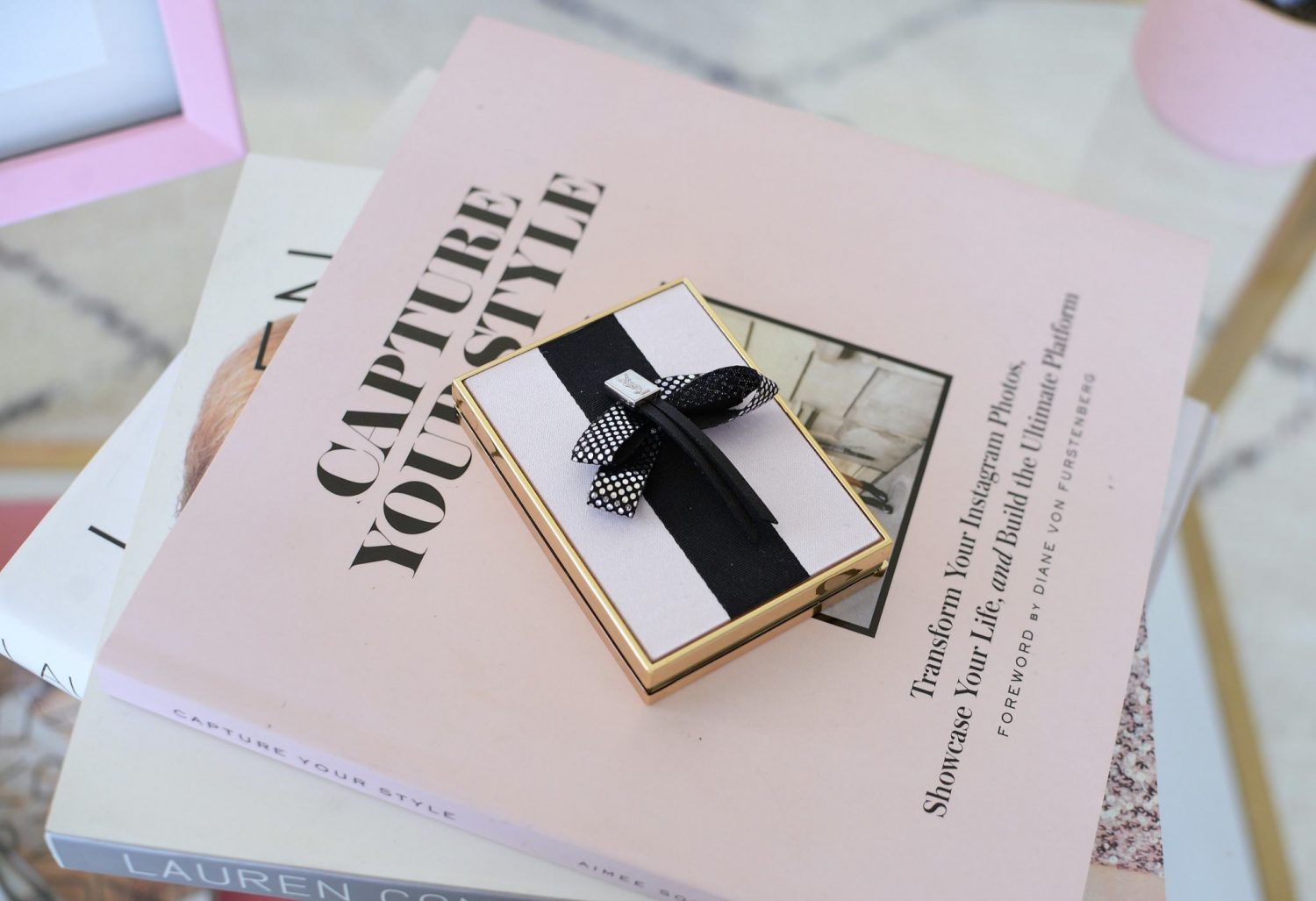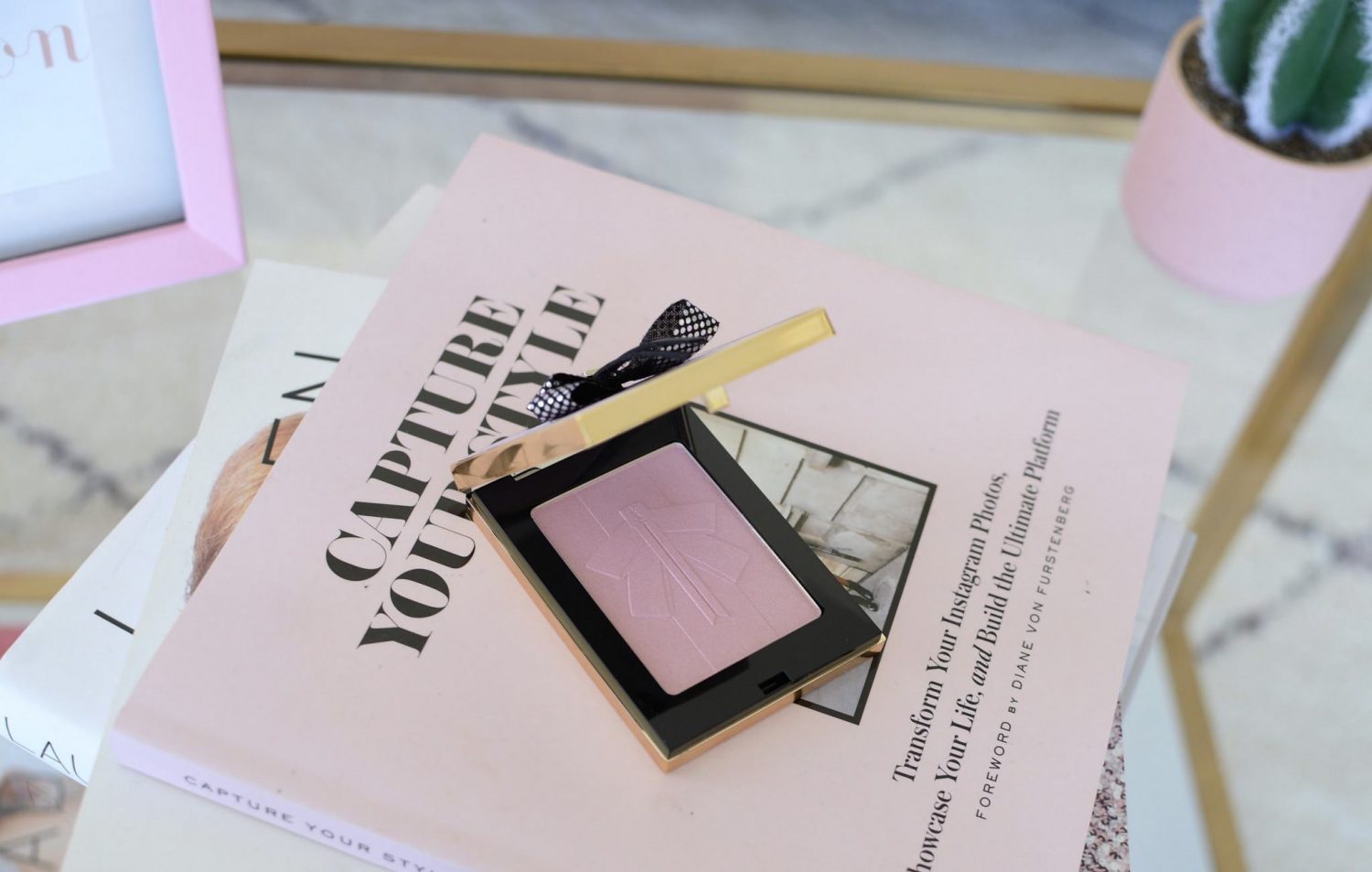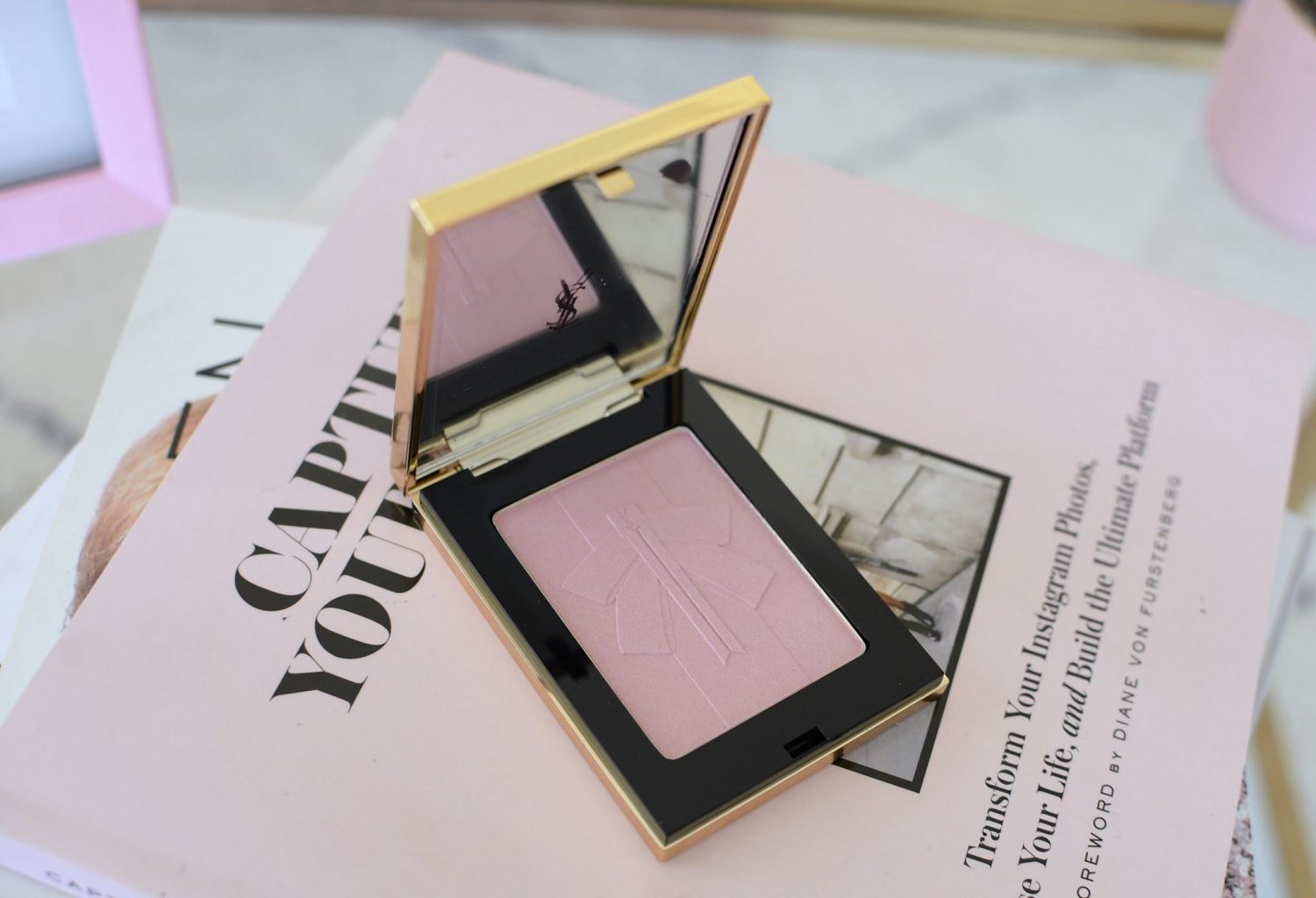 If you're looking for a new spring palette that can do it all this season, pick up the limited edition YSL Shimmer Rush Multi-Palette. I'm not even kidding when I say this palette can do it all. Eyes, lips, cheeks, apply it to all the areas of your face. It features an array of intense colours in both shimmery and contrasting shades. With 4 eyeshadows, that can also double as blush and highlights, and 2 lip and cheek hues, it's the only palette you'll need in your collection. It has both neutral shades when you're looking for a more natural look, but also offers fun pops of high-glitter colours to allow you to have fun with your looks. It retails for $70.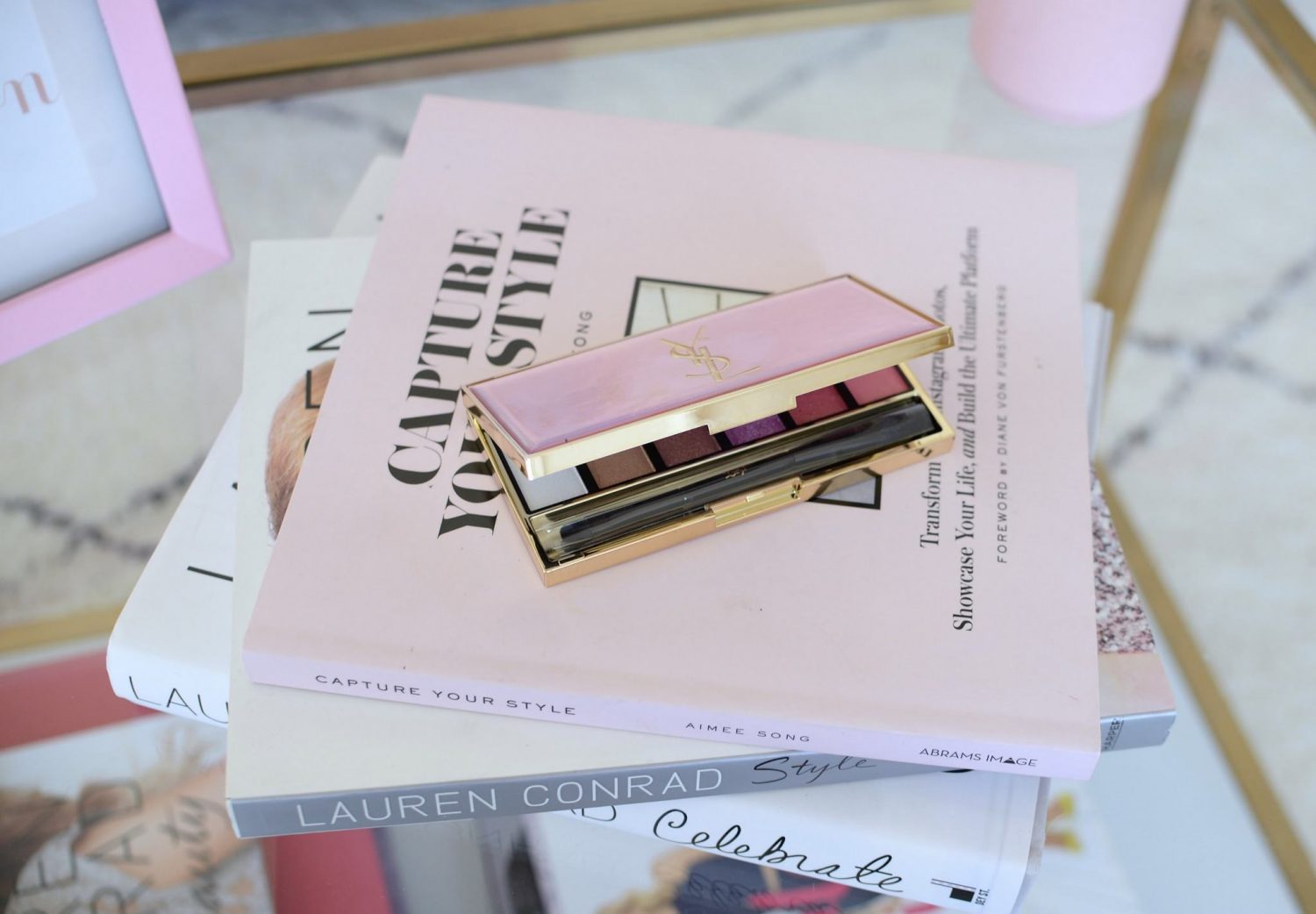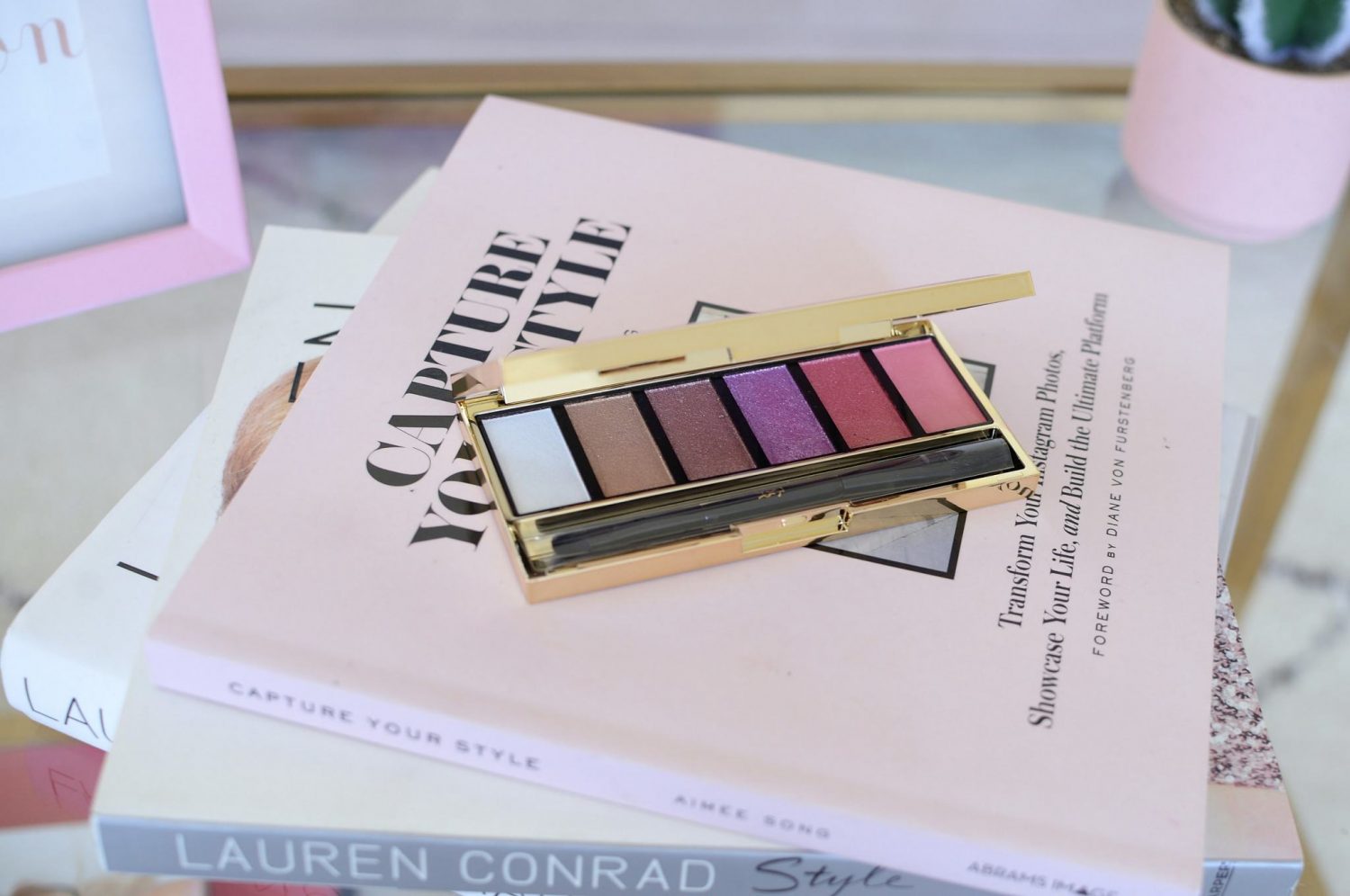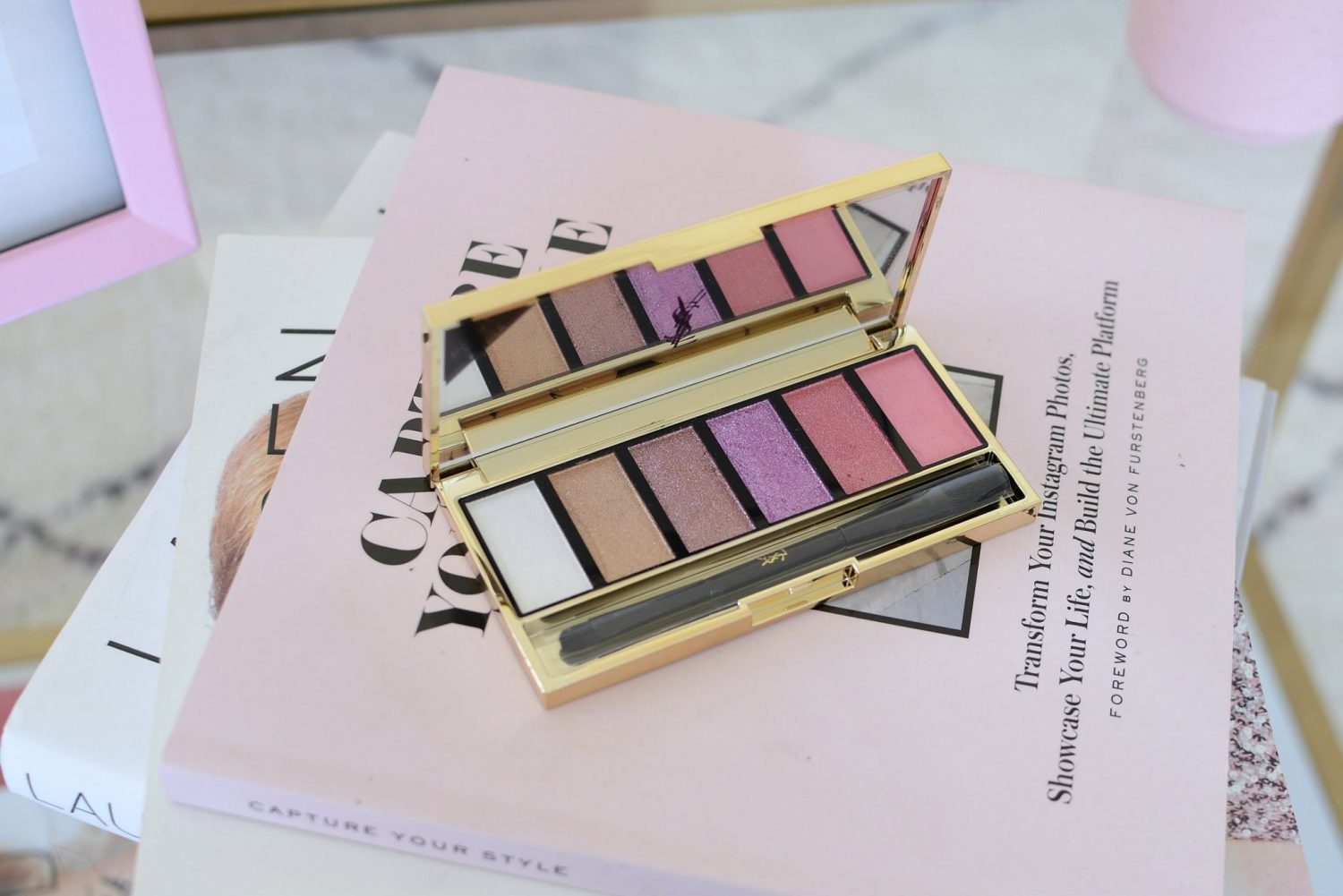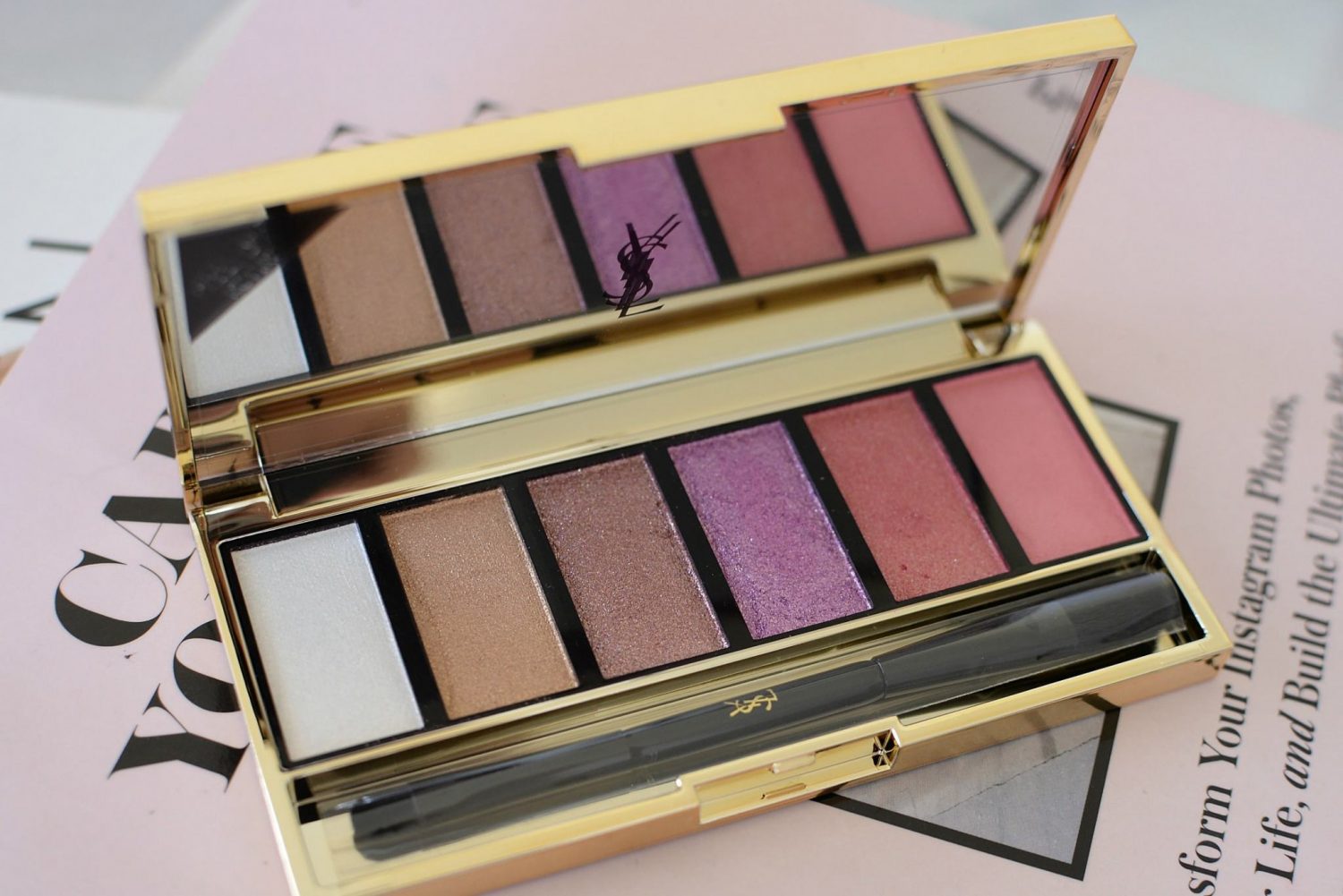 The YSL Touche Éclat Shimmer Stick is a high shine highlighter stick that features a lightweight, creamy texture to help highlight the high points of your face. It's dome shape, swivel-up design provides easy application and its extremely soft and creamy texture blends into the skin like a dream. In a single swipe, you can effortlessly achieve a perfectly sun-kissed glow that looks oh-so natural. Although it feels like a cream formula when applying, it quickly sets and dries into an almost powder-like finish.  It blends into the skin for a smooth and opaque coverage and lasts throughout the entire day. It doesn't emphasise fine lines or pores, just flawless, radiant finish. Its highly concentrated, metallic shimmery glow is absolutely gorgeous when the sun hits the face. 01 Light Gold is perfect for us pale gals and retails for $40.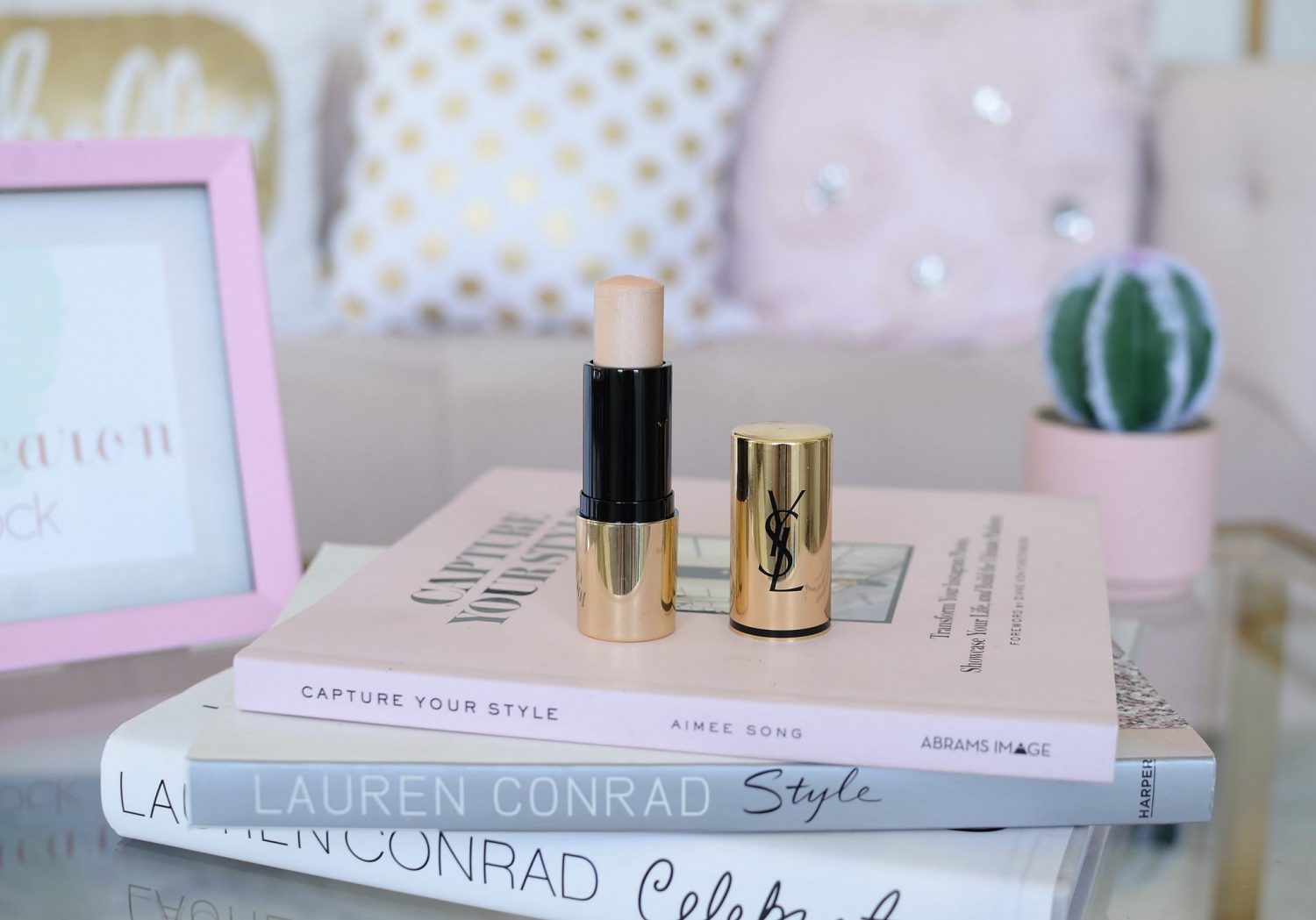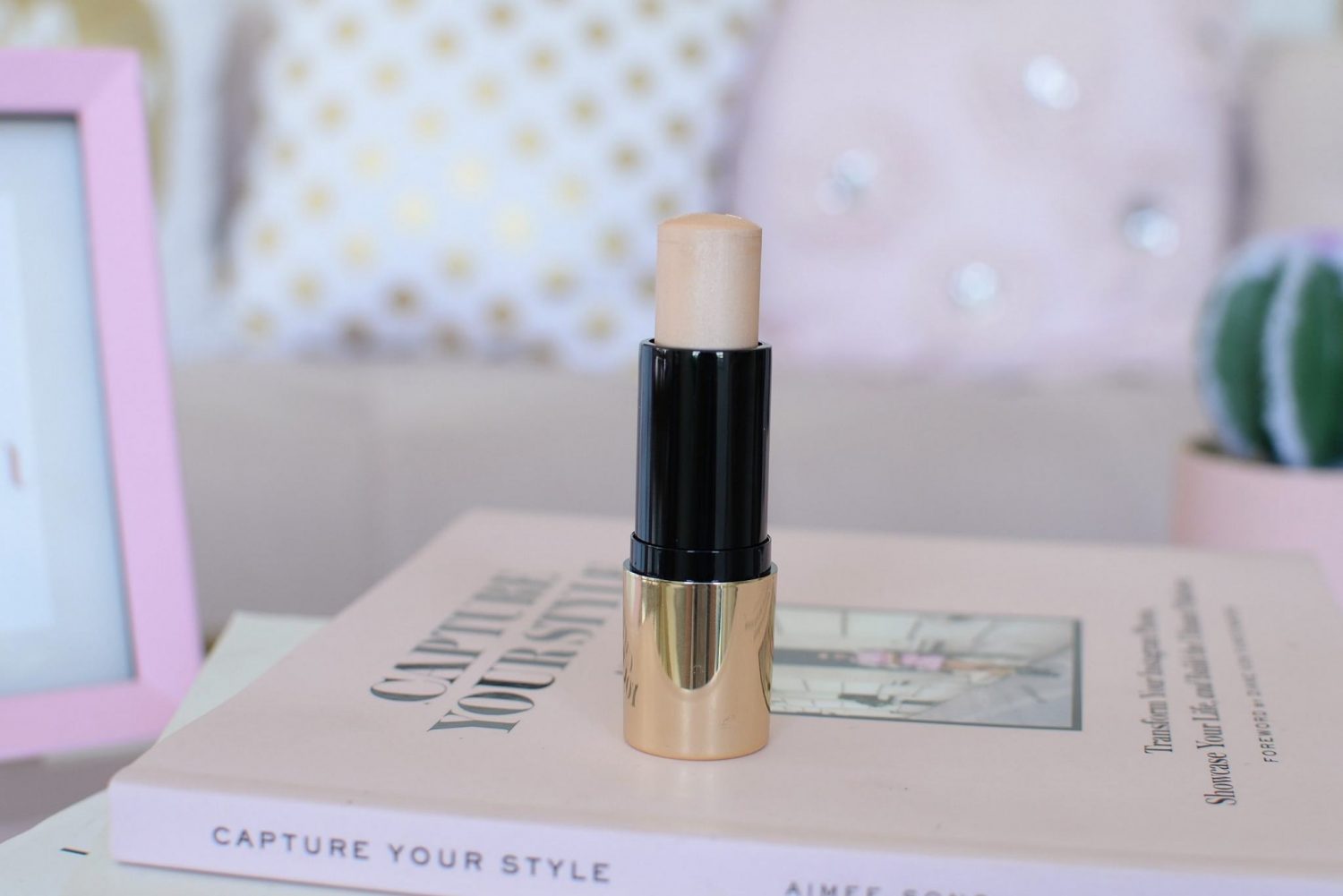 If you have thin, sparse lashes, you might need a lash primer before you go in with your favourite mascara. The new YSL Mascara Volume Effect Faux Cils Flash Primer will help you achieve fuller, thicker eyelashes even before mascara. Its enriched with ceramide R and panthenol to help nourish and lift lashes at the root. Don't fear the pink wand and formula, although it starts off pink, it quickly transforms into a transparent base, amplifying your lashes to help curl and boost volume and length. Not only does it help provide mega volume, it helps to extend the wear time of the mascara you place overtop. It acts as a base, allowing your mascara to adhere better, therefore creating hold and curl all day long. It retails for $41.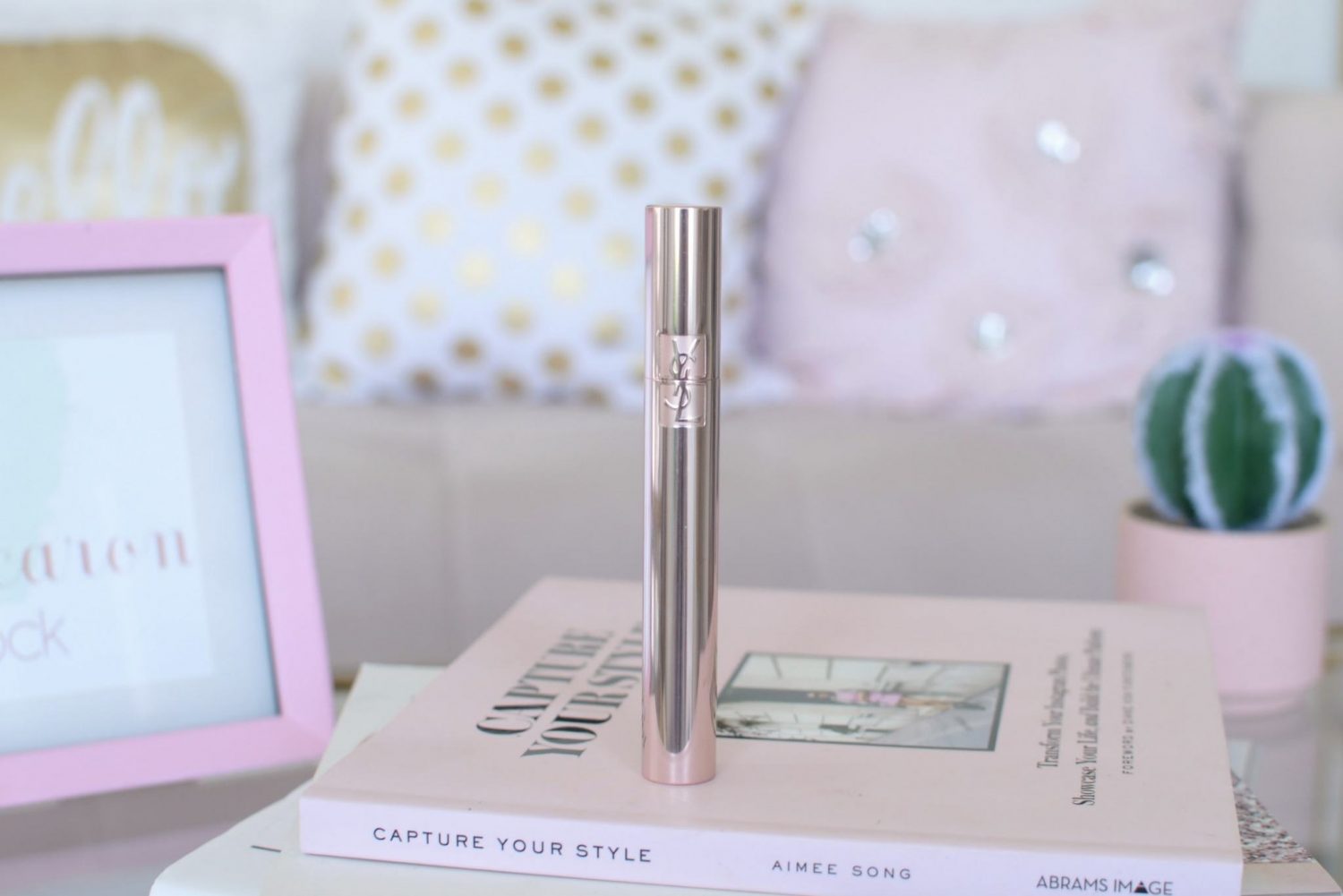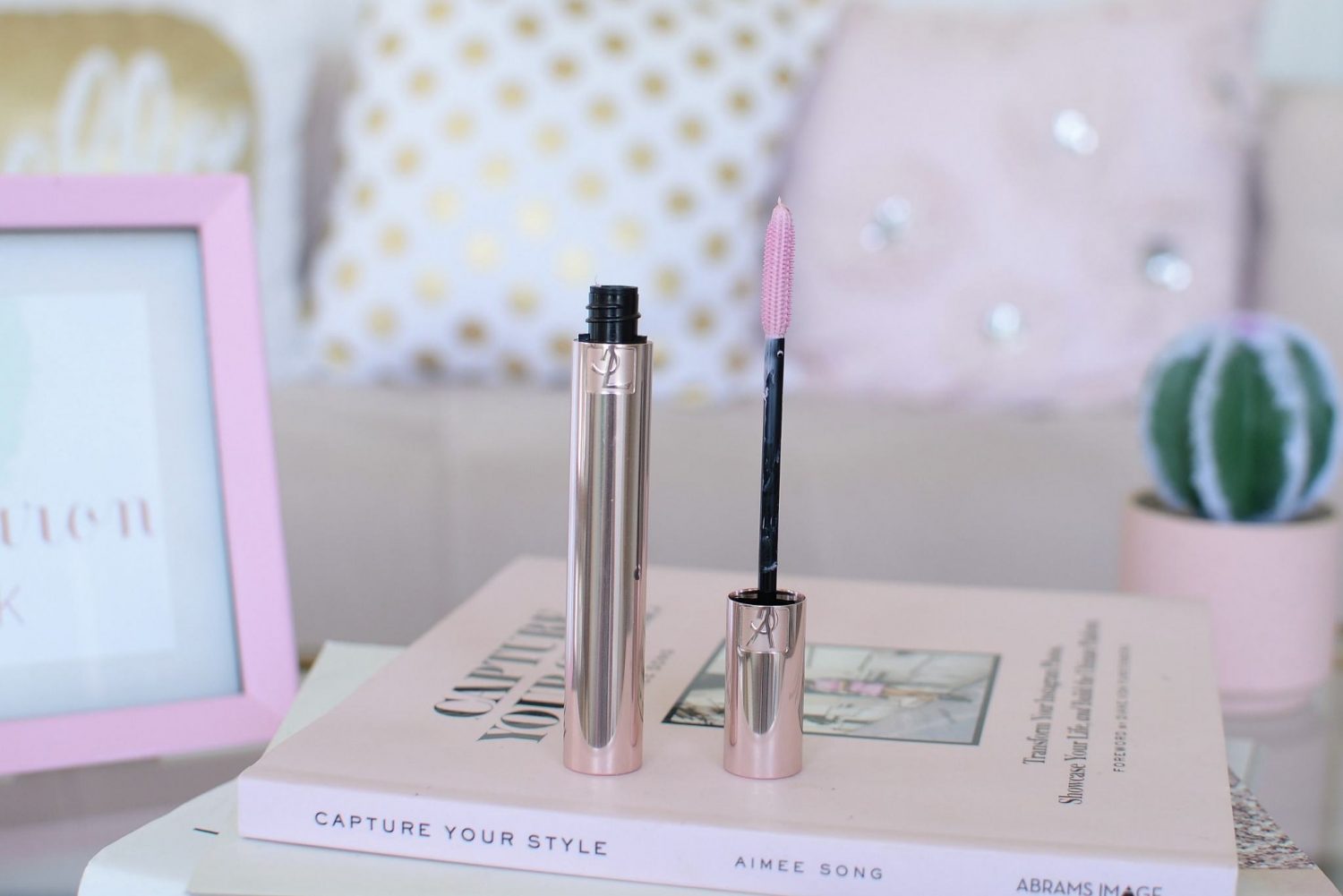 Lining the lips is just as important as the lipstick itself. You don't want your bold colour bleeding or feathering outside the line. The new YSL Dessin Des Levres The All-Around Multi-Use Styling Liner features a rich and creamy pencil on one end and a flexible lip blender brush on the other. Not only can you line and define your lips thanks to its ultra-fine tip, you can blur out and smooth the colour with its flat rubbery end. You can also colour in your entire lip to help prime it for your lipstick application. This not only helps amply and intensify your lip colour; it can also help increase the longevity of the wear-time. Finally, you can also contour to help replump or shape your lipstick to create a slight ombre effect. Its twist-up design ensures its ready when you are, but there's also a built-in sharpener just in case. It retails for $41 in Fuchsia Rouge.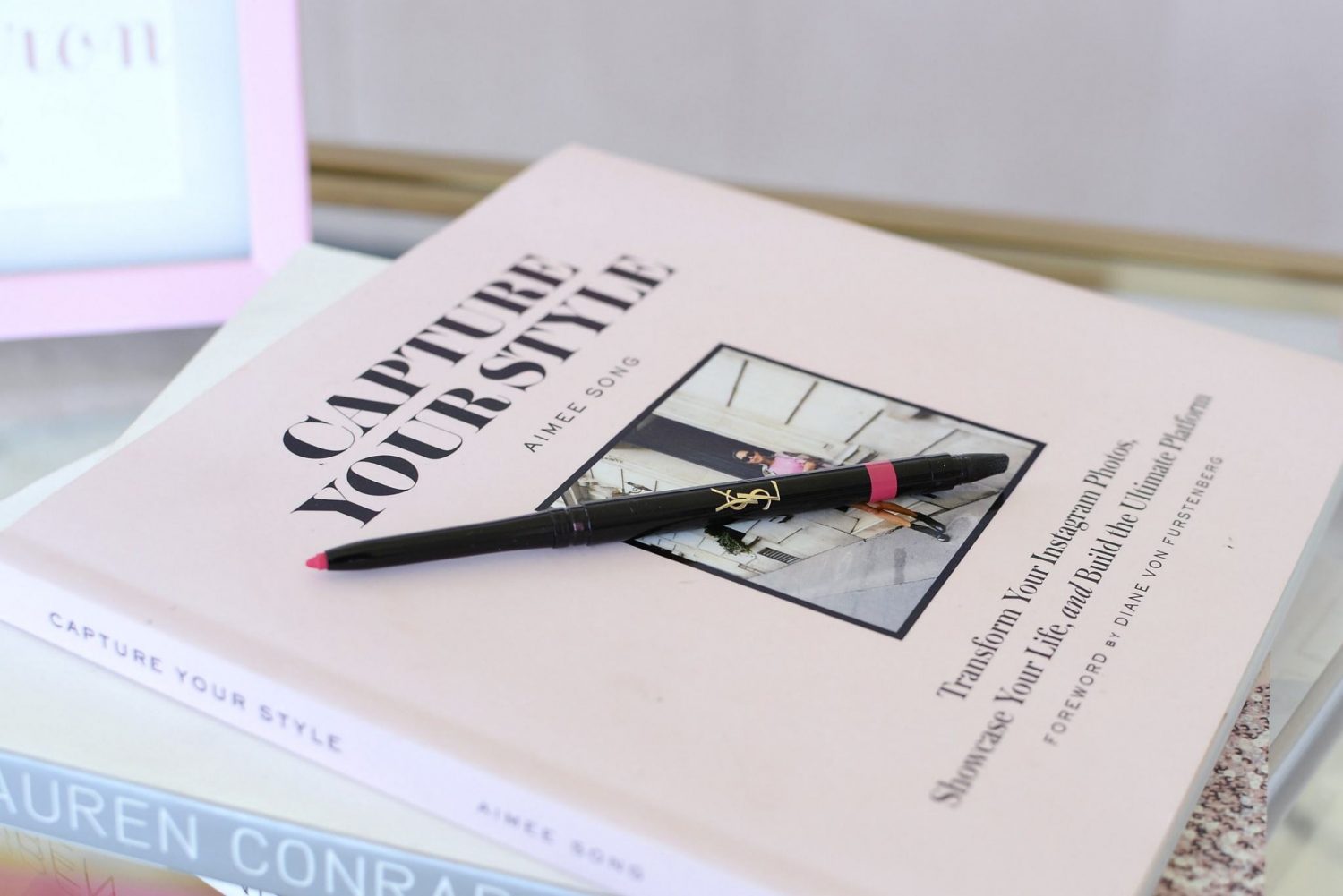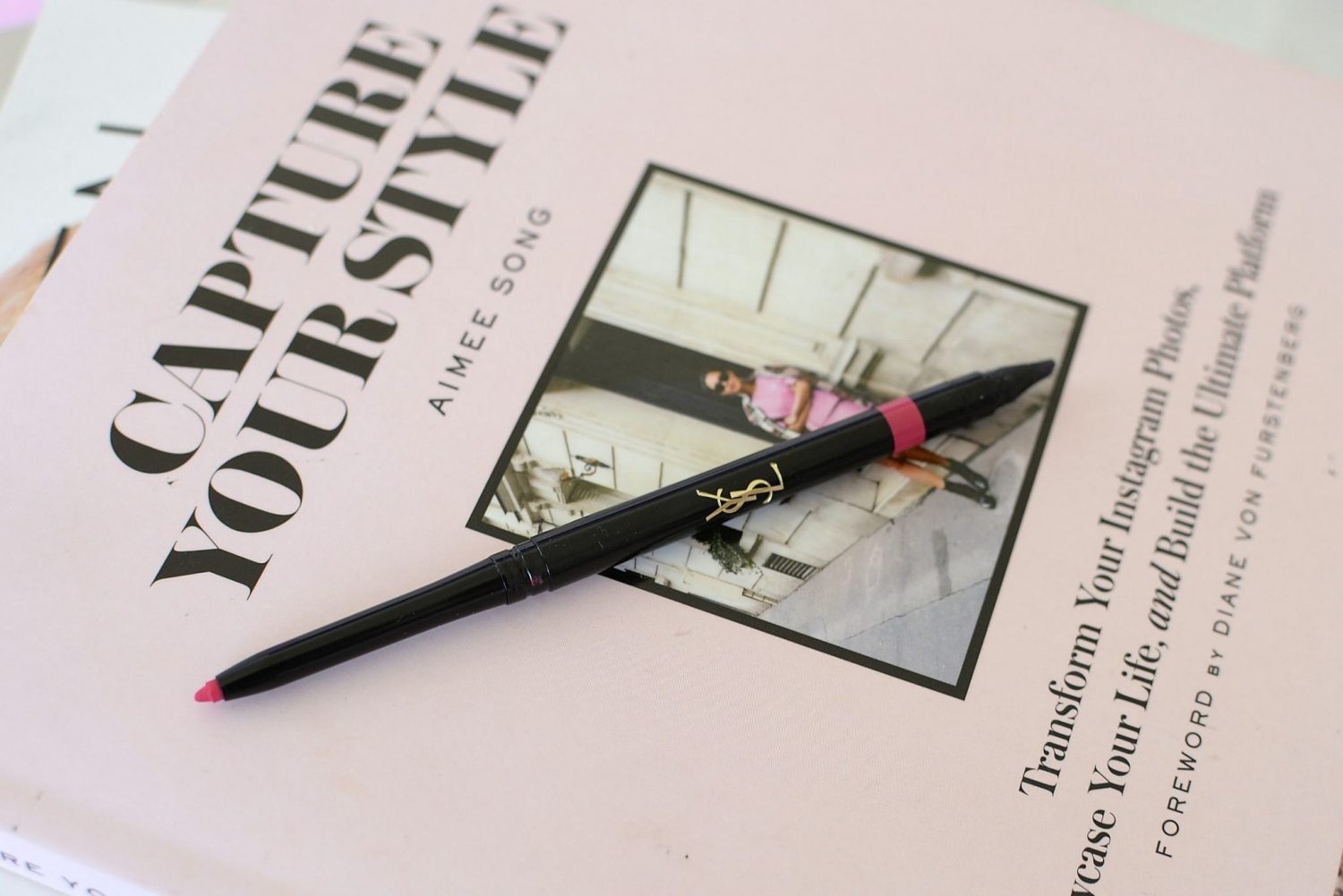 Enhance your lips with the YSL Volupte Plump-In-Colour Lipstick in 03 Insane Pink. This innovated lippie is infused with coconut and pomegranate oil to help hydrate your lips, while glycols and peppermint extract act as a plumping agent. Its lightweight formula is comfortable to wear all day, but its slight volume enhancing properties is what this makes this lipstick truly special. You can now add a touch of colour while creating the illusion of fuller, juicier more youthful lips. Its balm like texture is easy to apply and almost melts into your lips. It adds a ton of moisture and shine for irresistible kissable lips. If you're looking for a sheer wash of colour with a healthy and glowing finish, you're going to love these (offered in 8 bold colours). It retails for $45.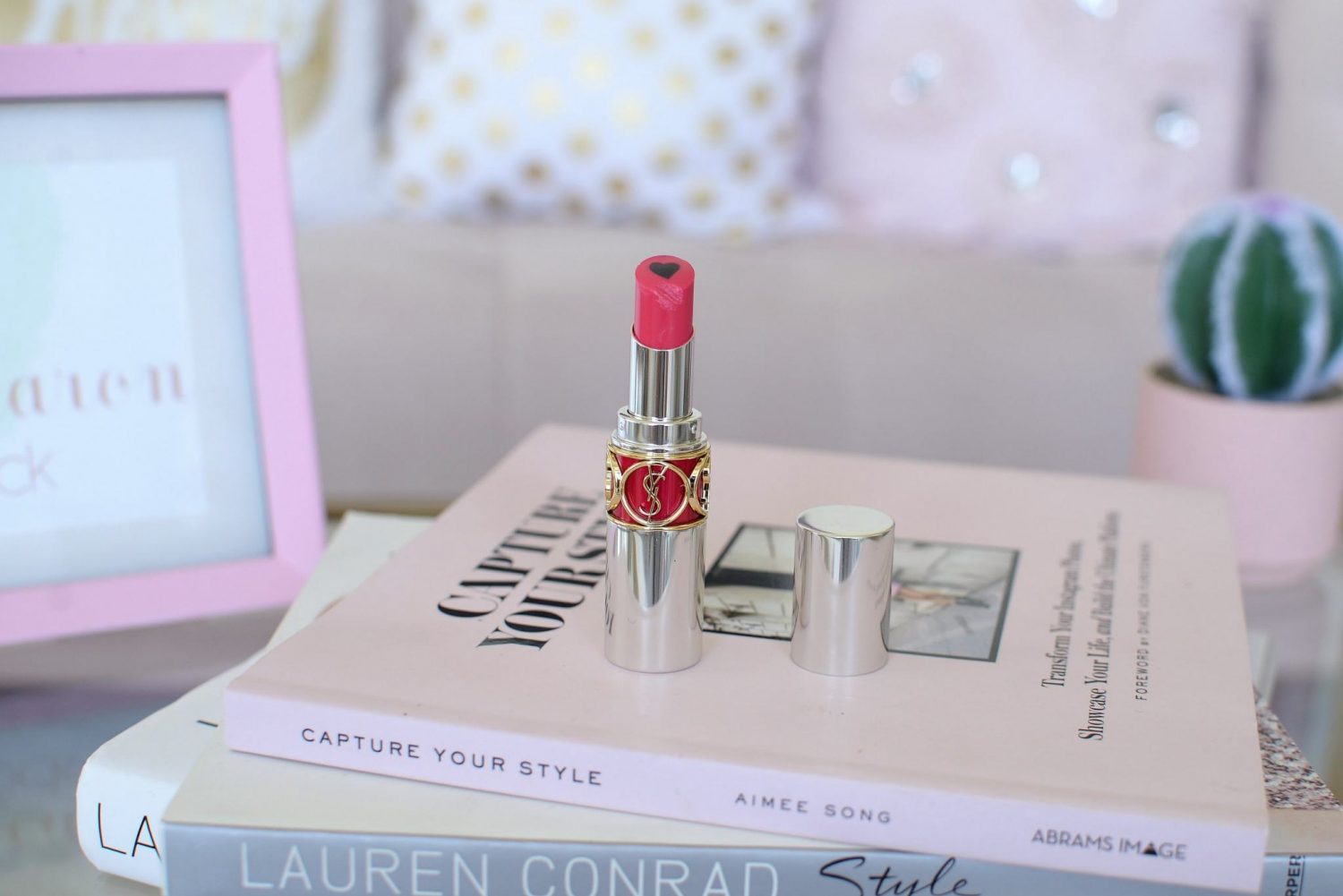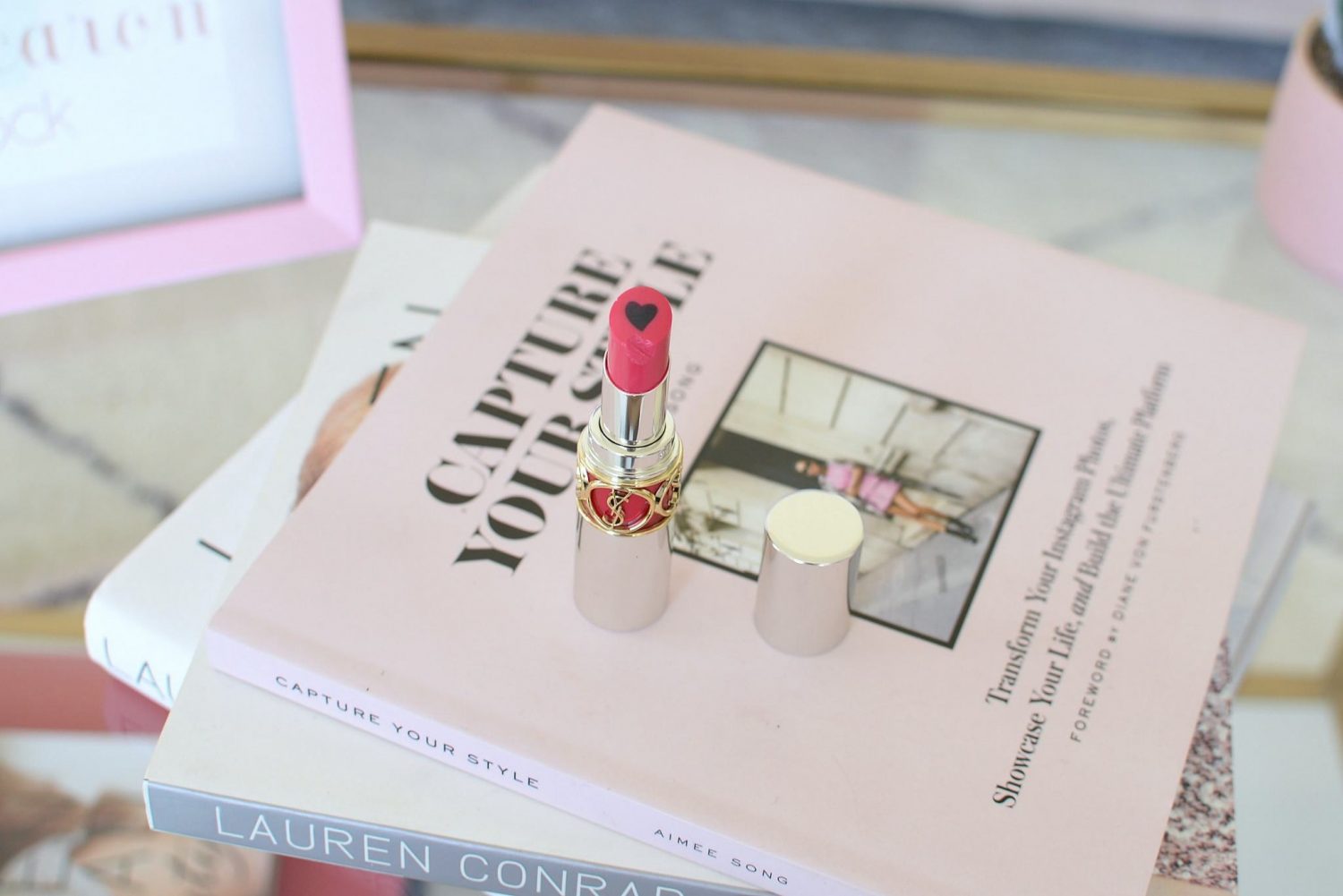 Looking for a bolder, more pigmented pop of colour, try the YSL Tatouage Couture Matte Stain. It features an unique doe-foot applicator with a tiny reservoir in the centre that helps to lay down the perfect amount of product. Its innovated shape follows the natural curve of your lips for a seamless and flawless application, covering both the top and bottom lip in a single swipe. It allows for total control and ease while applying. Its ultra-fine, lightweight texture starts off almost as a mousse, but as it quickly melts into the skin, it turns into a silky, smooth matte formula. It glides on smoothly and evenly and sets and dries within seconds to a complete matte finish. its ultra-rich and intensely pigmented formula is truly opaque in a single coat, yet is comfortable to wear the entire day. Its weightless texture feels almost invisible once applied, yet manages to stay put for upwards of 16+ hours. Shade 3 Rose Ink retails for $45.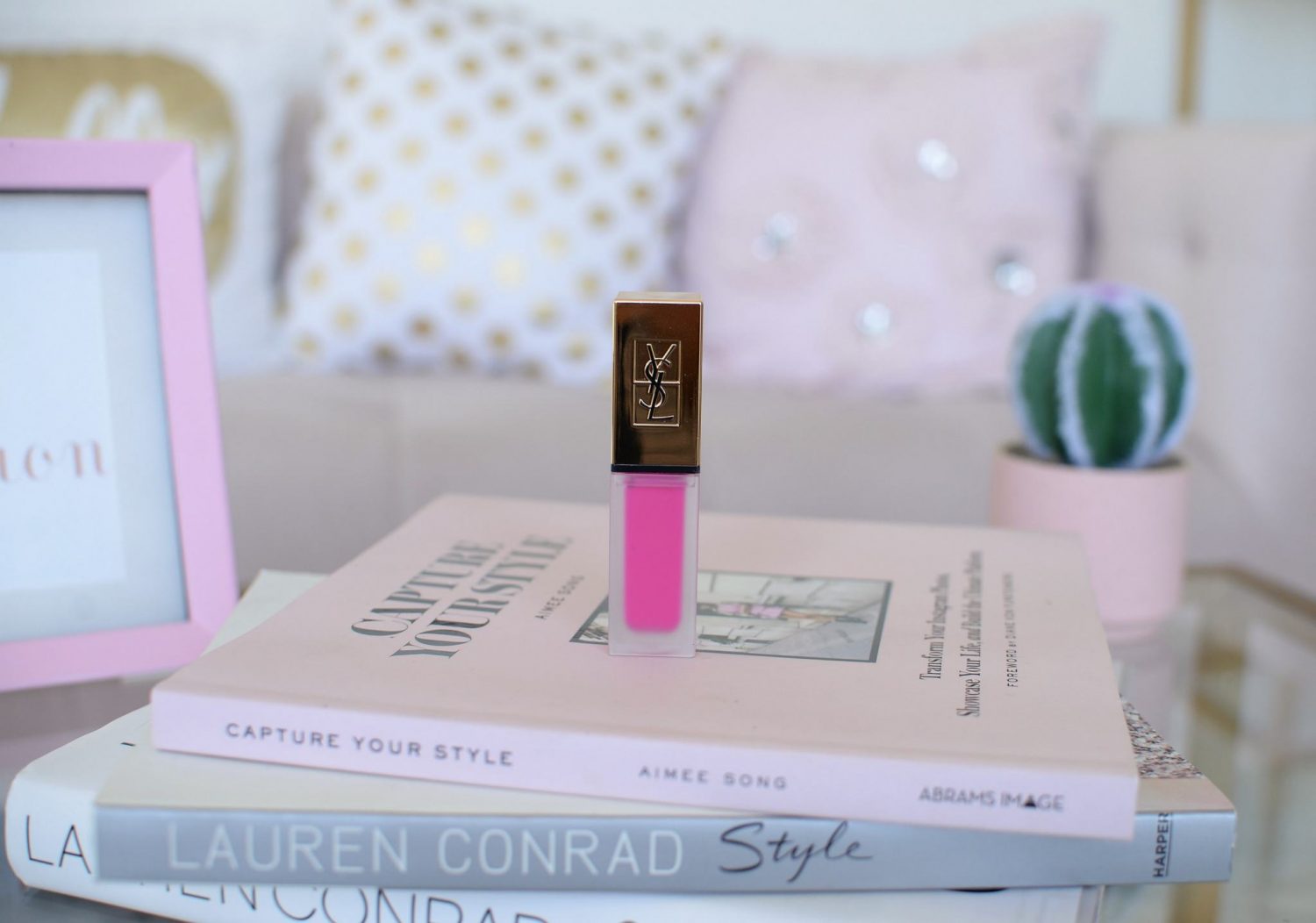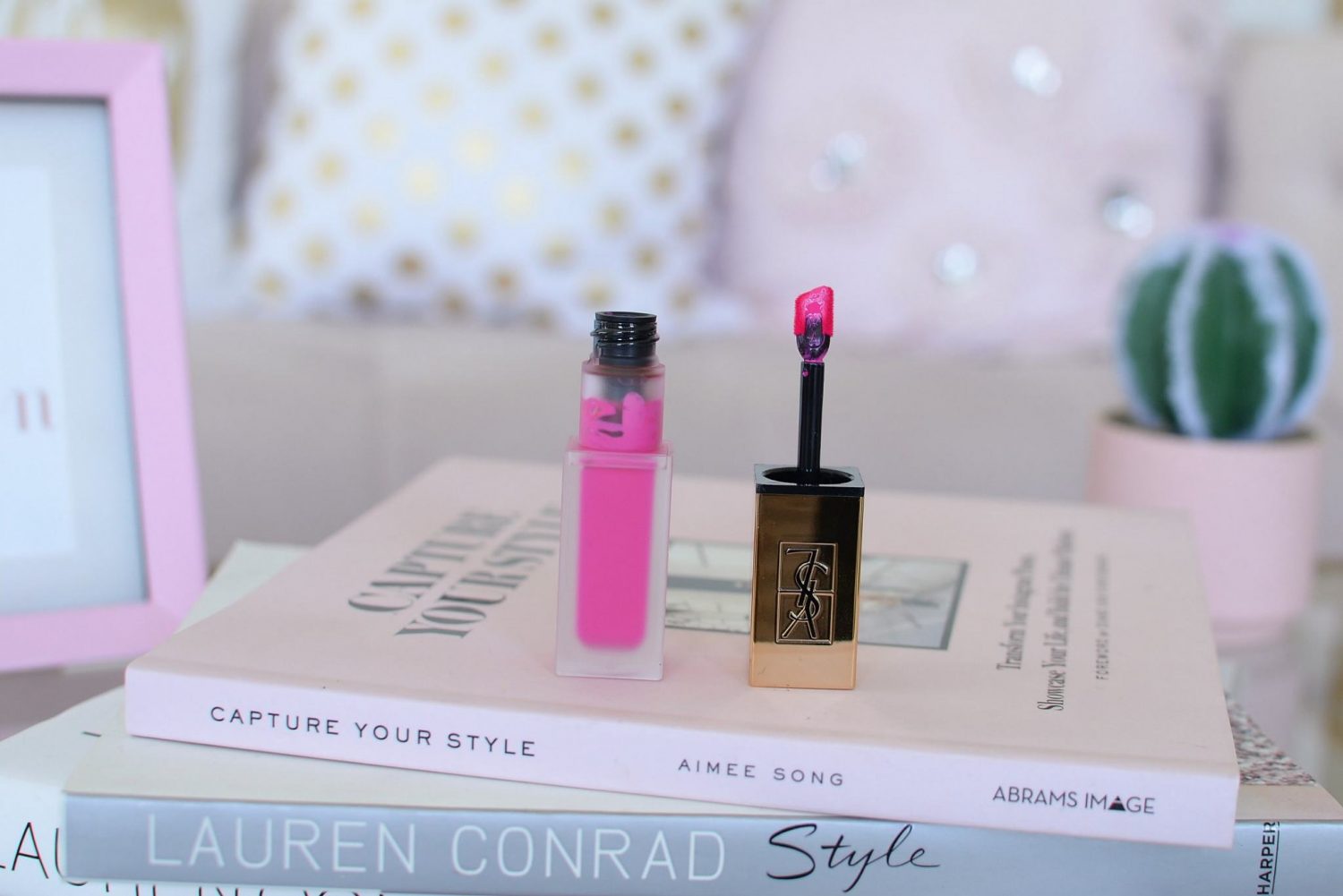 Makeup done by Samantha Blatnicky Makeup & Lash Artist using nothing but YSL.