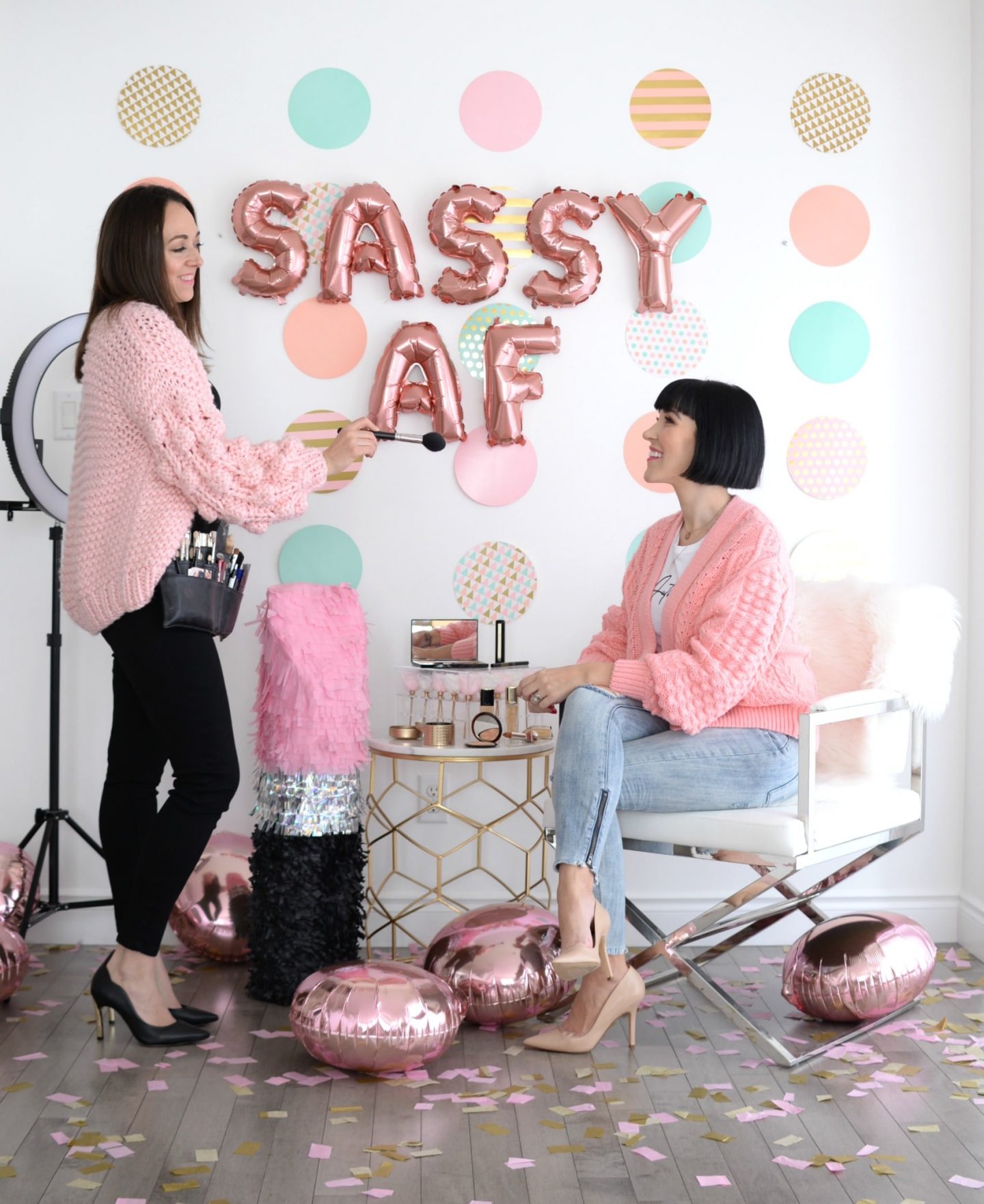 Guerlain Makeup Look
In the dead of winter, you want a makeup look with high-contrast. A metallic gold is a sure way to grab attention. Sure, it also works in the summer when your skin is slightly tan, and your hair is lighter but faking a sun-kissed glow in the colder months is an excellent way to feel ultra-glam in your everyday life. Try incorporating gold into your eye looks, on your cheeks or even a pop of shimmer on your lips. Not only can gold be dressed up or down, depending on your wants and needs, there's a multitude of shades to choose from.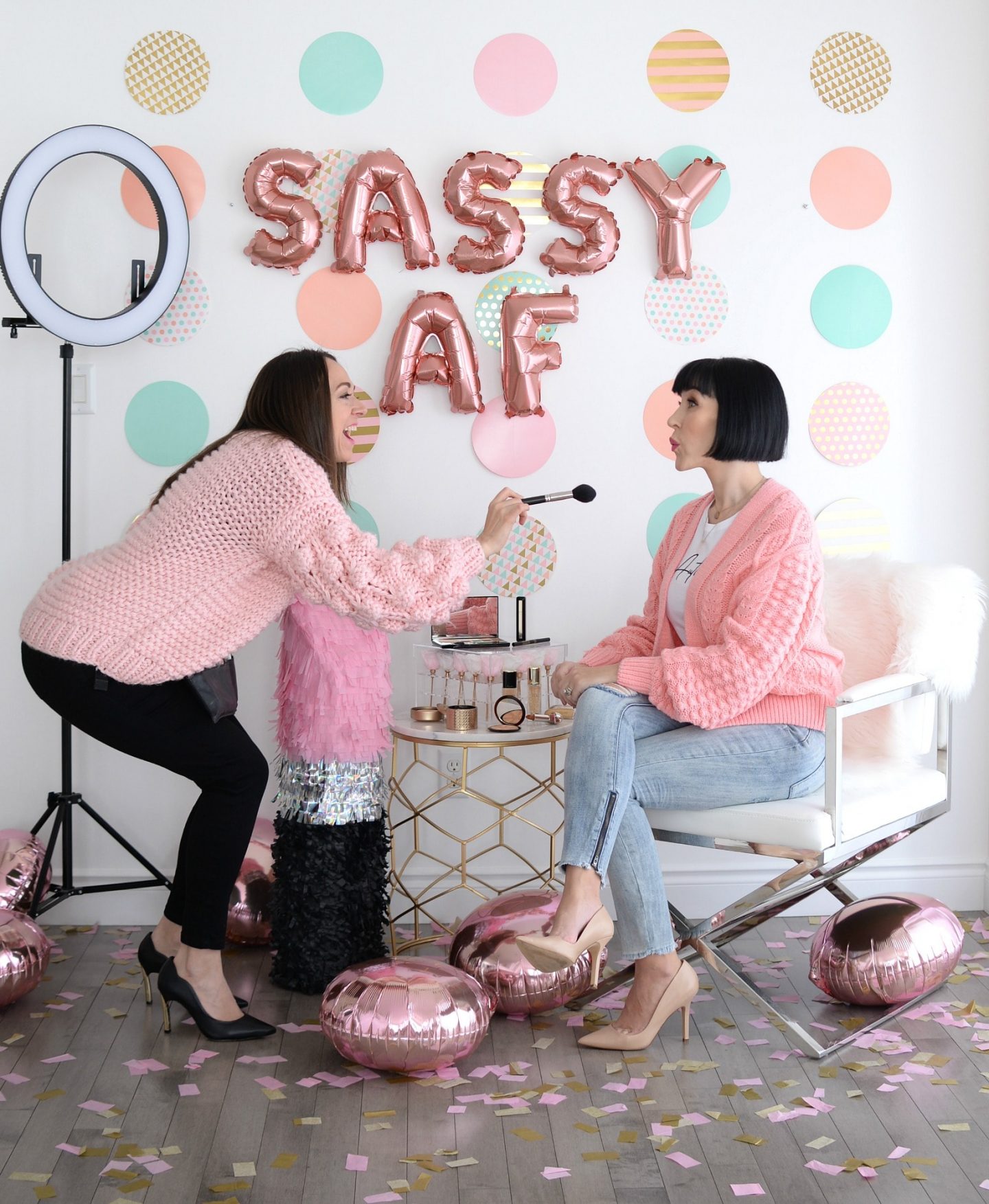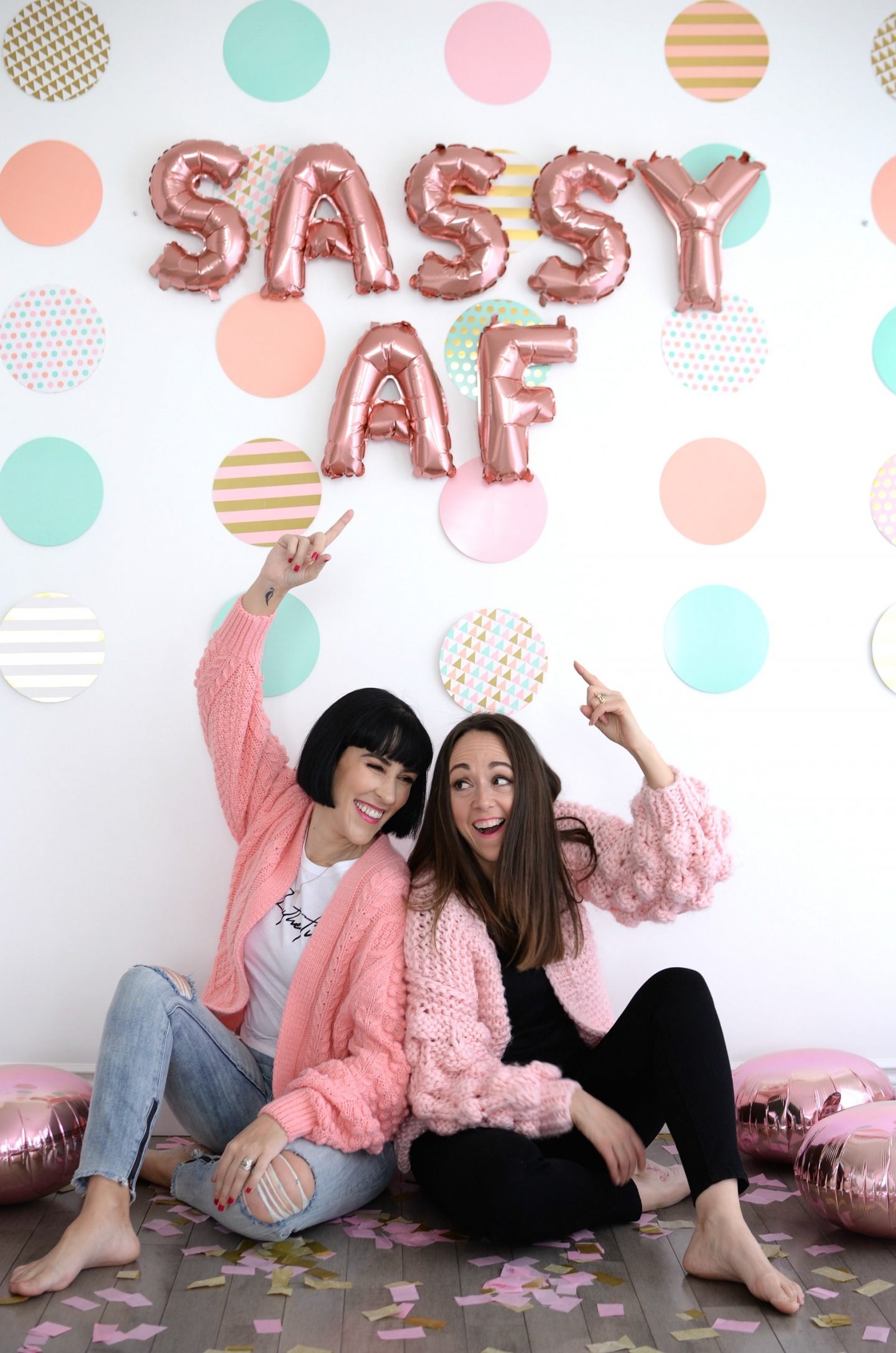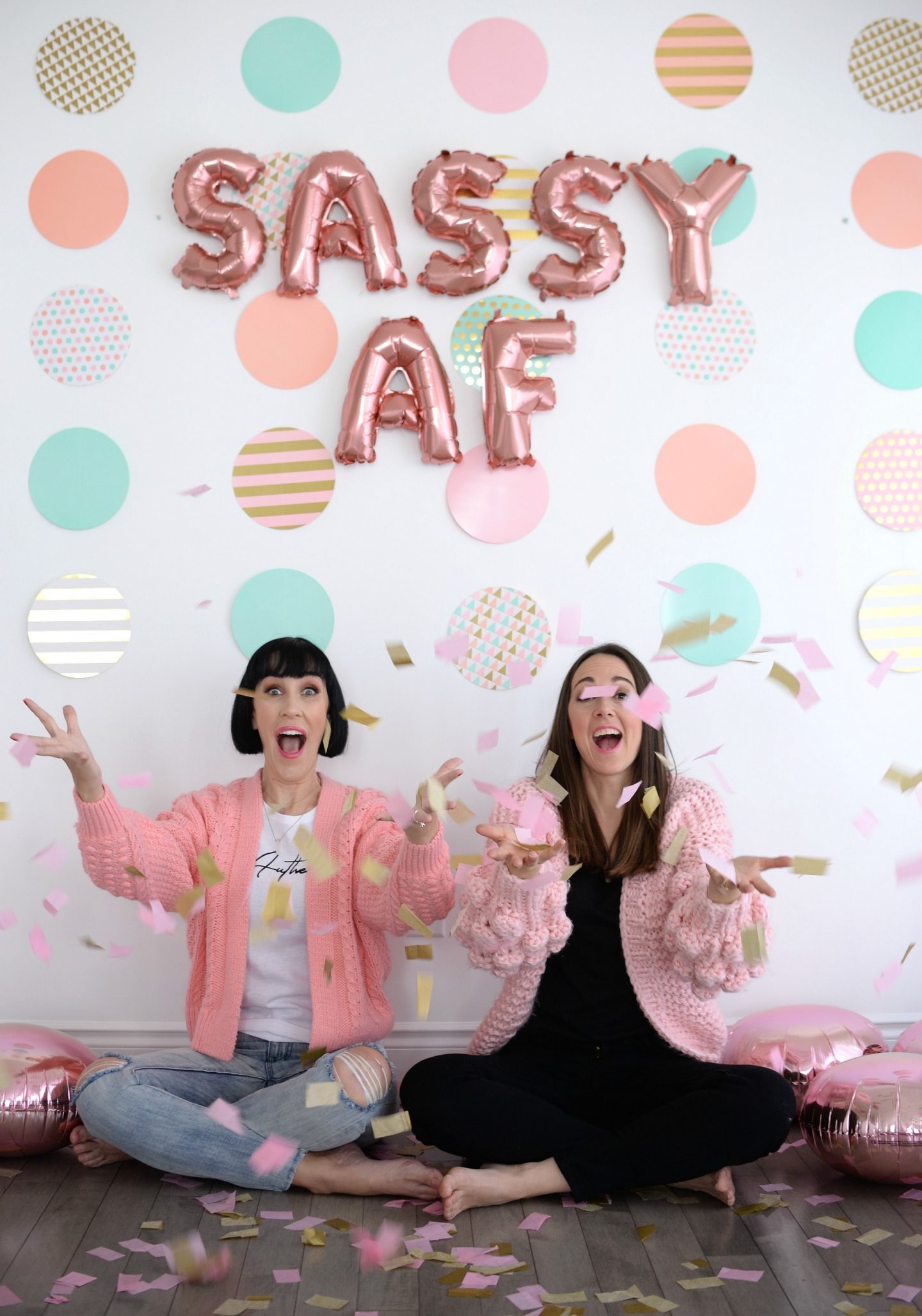 The first step to any makeup application is primer, but who says it only has to hydrate and create a smooth canvas for your foundation to adhere to? Guerlain L'Or Radiance Primer not only creates an even base for your makeup to glide on better, but it helps keep your skin nourished and baby soft all day. This magical primer is infused with 24-carat gold flakes, providing a touch of radiancy and luminosity to your skin. It's the perfect first step in becoming a golden goddess and thanks to its slightly cooling gel formula, it retains moisture loss for healthy and glowing skin. It helps ensure your foundation doesn't breakdown mid-day, melt off your face or become too oily. Its innovated texture immediately melts into the skin, smoothing out fine lines, diminishing the size of enlarged pores and creating an even finish for your foundation to hold onto. This exquisite primer prolongs the wear-time of your makeup, while keeping your skin nourished, soft and smooth all day. It retails for $82.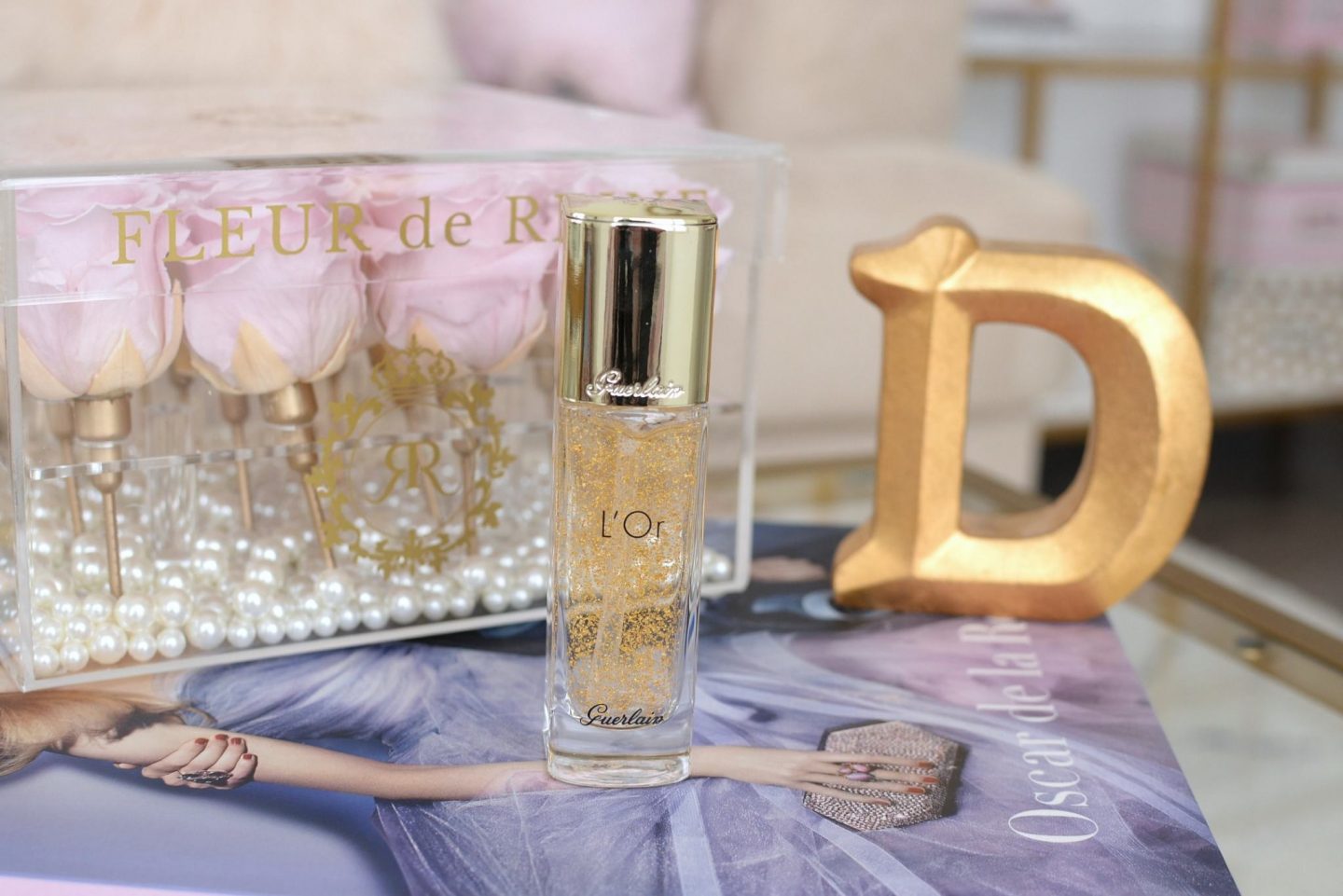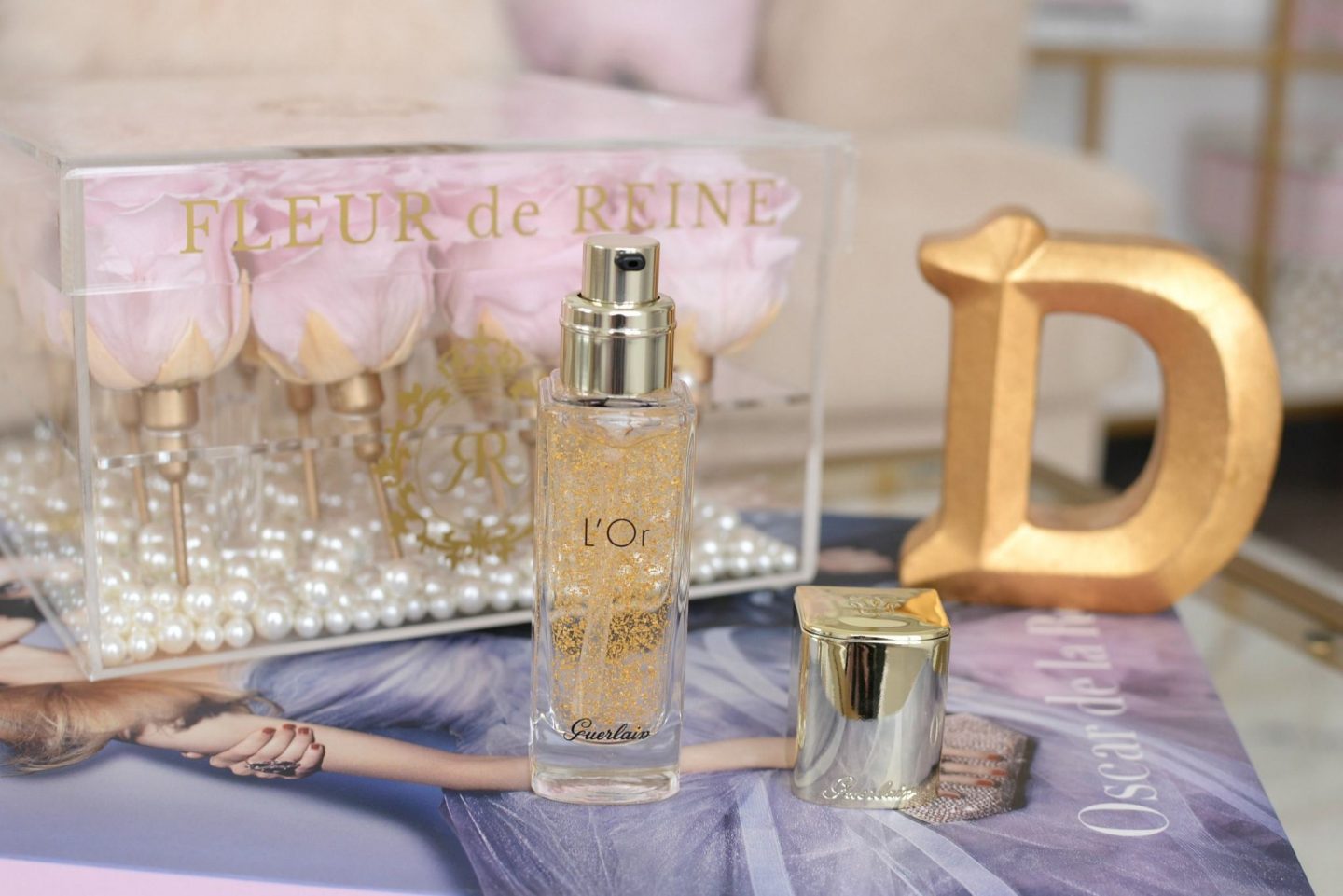 The second step in a golden goddess look is foundation. Look for one in a buildable formula, like the Guerlain Lingerie de Peau Fluide. This not only allows you to create a sheer wash of coverage on days when you're looking for a natural appearance but allows you to build up the intensity on evenings when you're going for that high-glam effect. It's the easiest way to achieve a flawless complexion without looking too heavy. It instantly helps to conceal imperfections such as redness, dark circles, breakouts and uneven skin tone, while still looking skin-like. Unlike traditional full-coverage and long wearing formulas, this somehow manages to create a silky soft, radiant finish without looking too greasy or oily. Its silk fibers adhere to the skin beautifully, while blending into the skin for a seamless and comfortable finish. Its innovated formula is perfect for those with normal, dry, combo or oily skin in both warm, cool and neutral undertones. It retails for $70.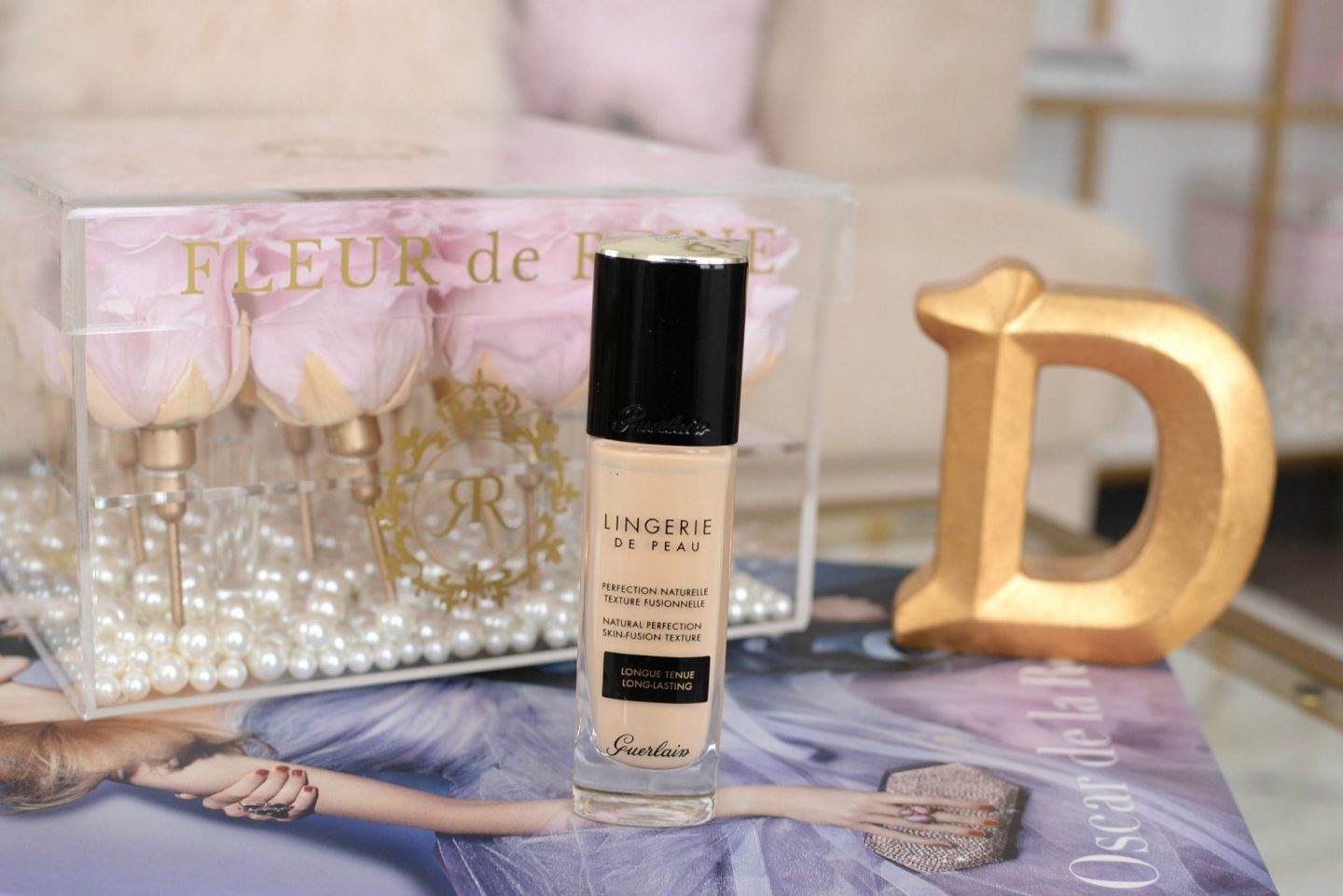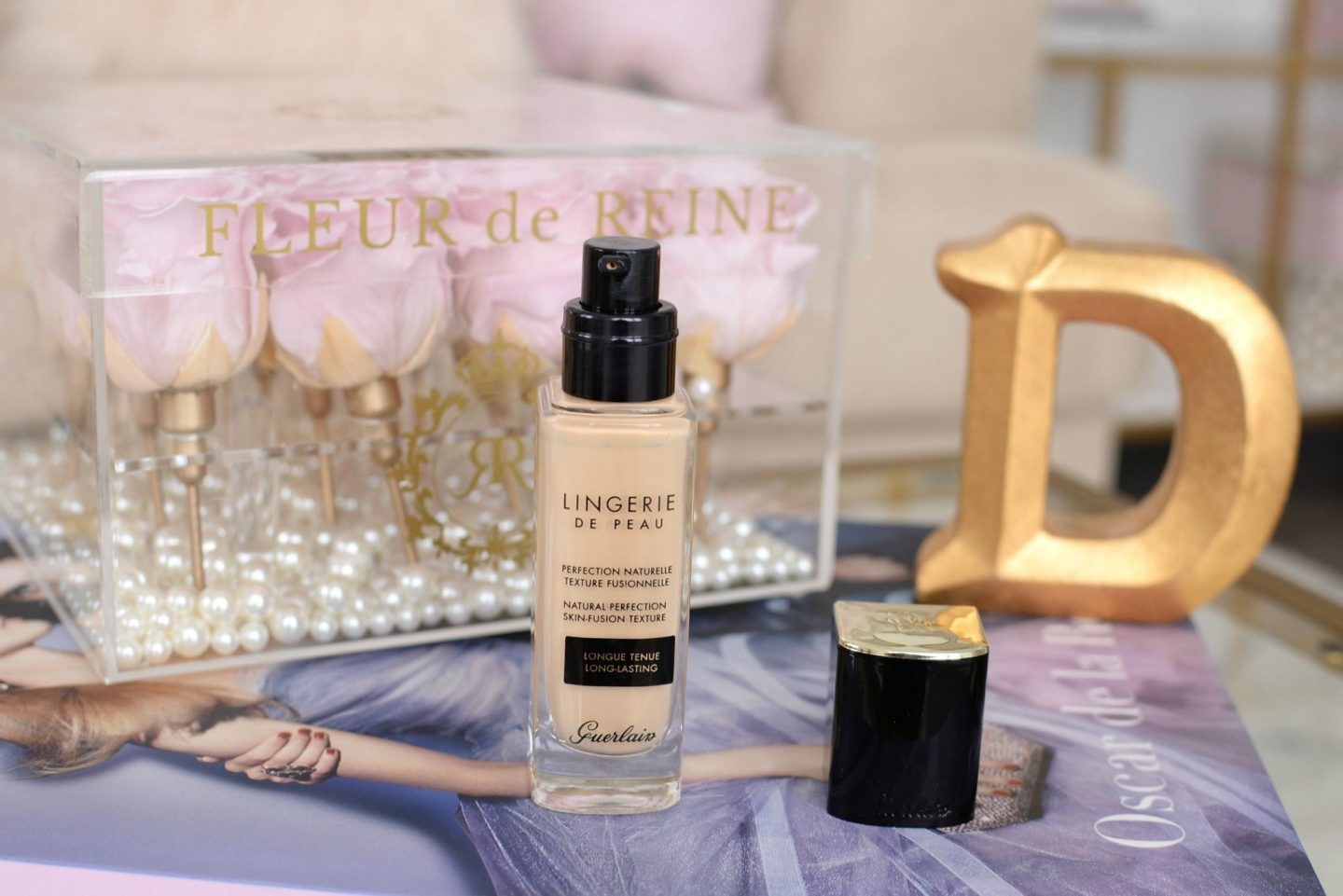 It wouldn't be a golden goddess without a little bronzer, and the Guerlain Terracotta Electric Light is the perfect coppery bronzer powder for all complexions. Its ultra refine texture is formulated with coppery and pearlescent flecks that catch the light beautifully for a warm and radiant glow. It's enriched with skin-loving, moisturizing active ingredients to not only help protect the skin from drying environmental aggressors, but it helps to ensure all-day comfort. Apply to the apples of the cheeks or around the perimeter of your face to instantly achieve that sun-kissed glow we so desperately want in the winter. Its silky, micro-fine powder feels completely weightless on the skin, yet provides a healthy and youthful glow with ease. It blends seamlessly into the skin, buffs in flawlessly with no harsh lines, and creates the ultimate bronze effect. Although it has an incredibly matte finish, it never looks flat or dull. It helps add definition, while transforming lacklustre skin into a luminous goddess. It retails for $64.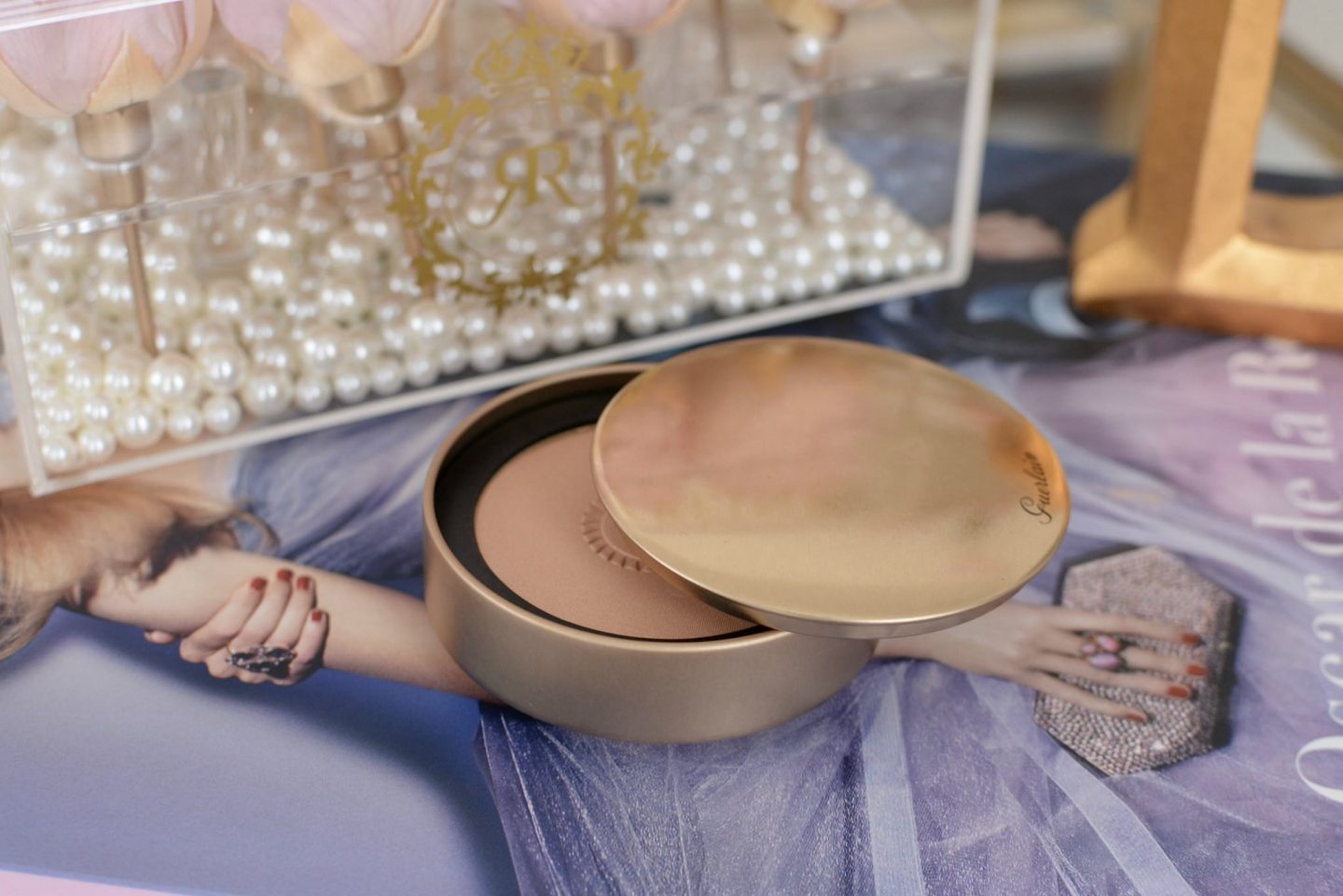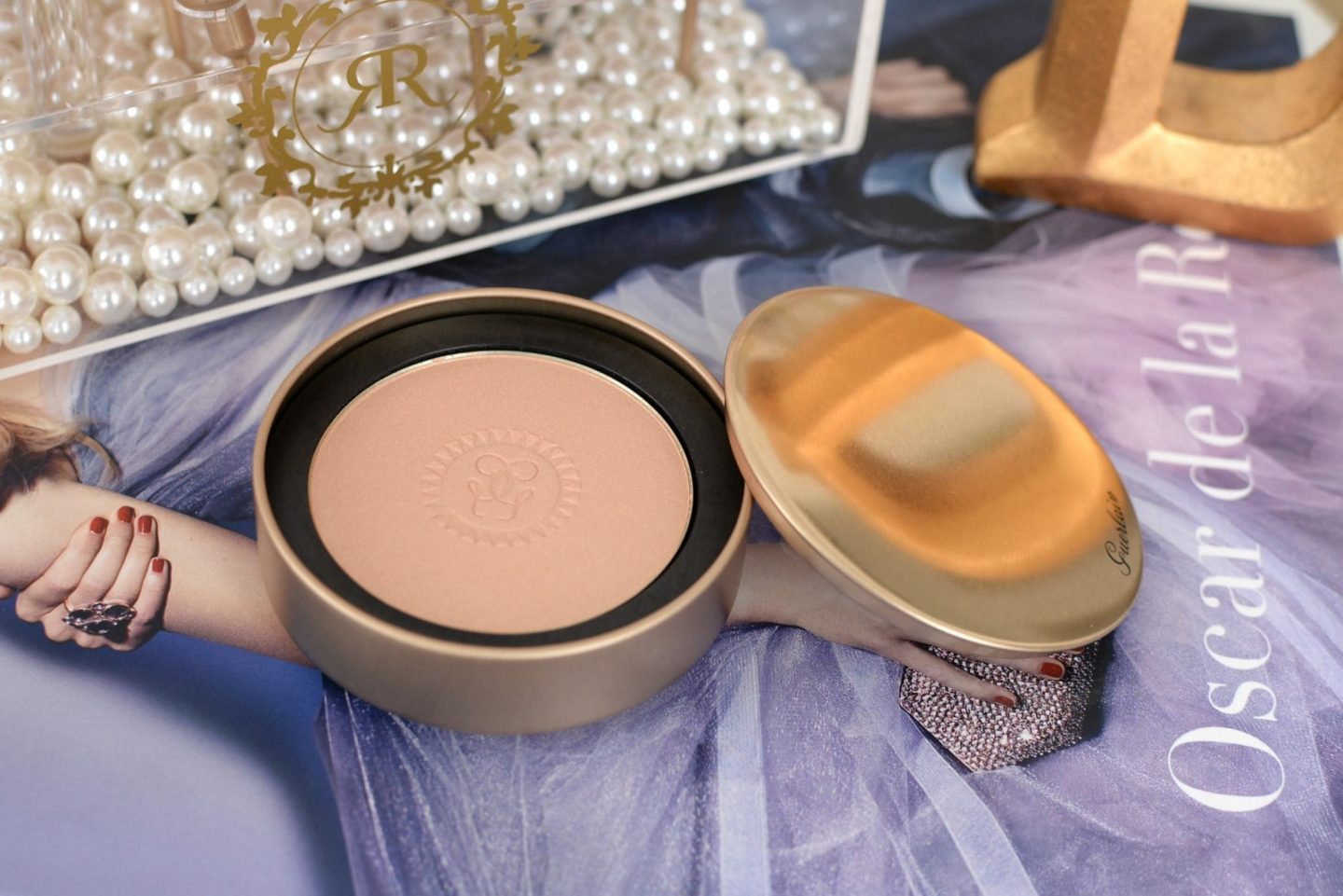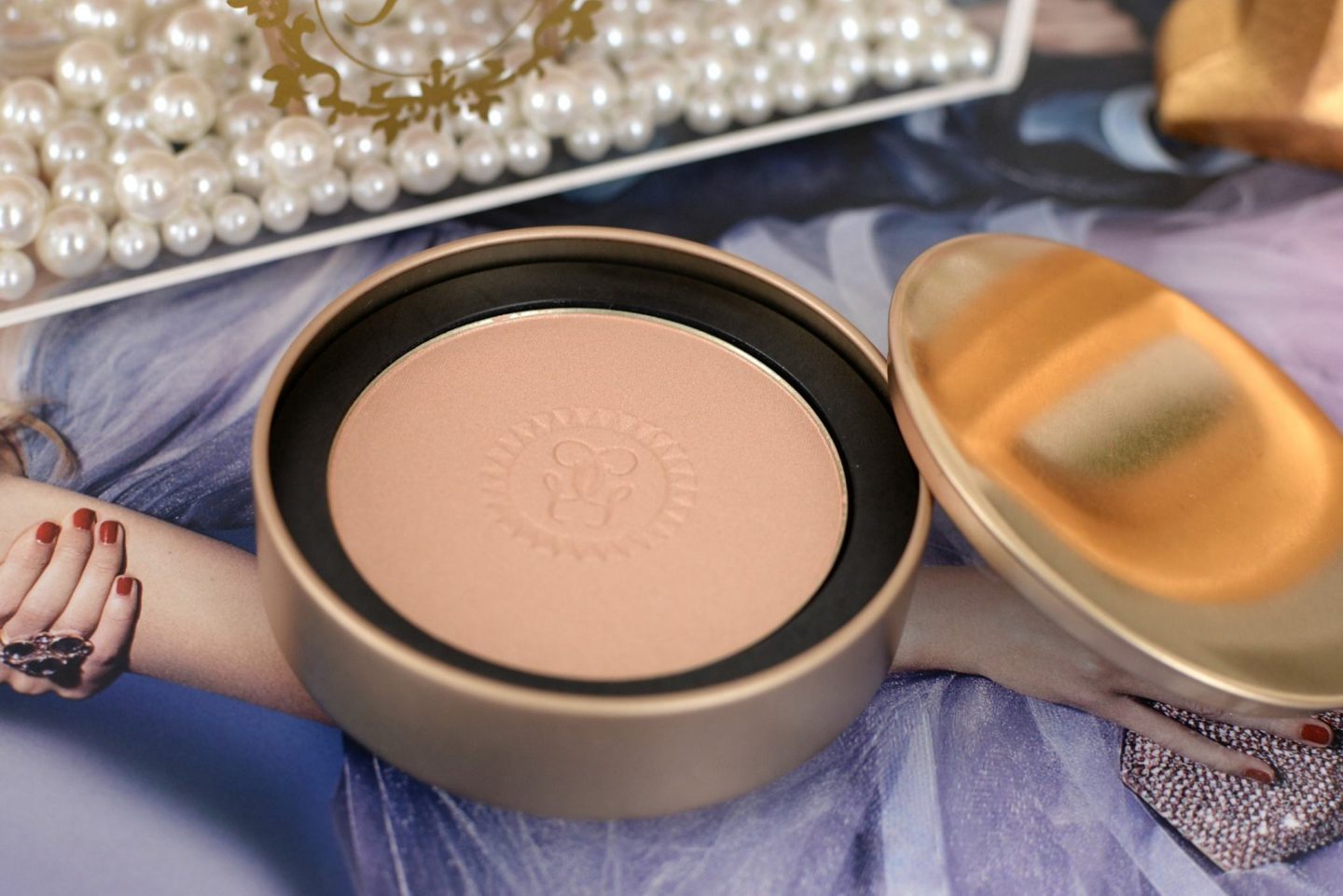 Guerlain's iconic handcrafted pearls have been a cult favourite for years, and with good intentions. It instantly adds a boost of luminosity to the skin, without looking too powdery. This season the brand has added in a bronzy shade to help create a rosy glowy finish. Guerlain Météorites Meteorites Electric Pearls Powder not only instantly helps correct and illuminate the complexion, it helps to create a radiant bronzy sparkle. The pearls come in varying sizes with a touch of silver and gold micro shimmer throughout. The gold and copper pearls help to brighten the skin, while the champagne and white pearls reflect the light to help illuminate. This unique product can be used both individually to highlight and bronze, or as an all-over face powder to help counteract a dull complexion. These extra-soft powders immediately smooth the skin, while creating an incomparably soft feeling. It retails for $81.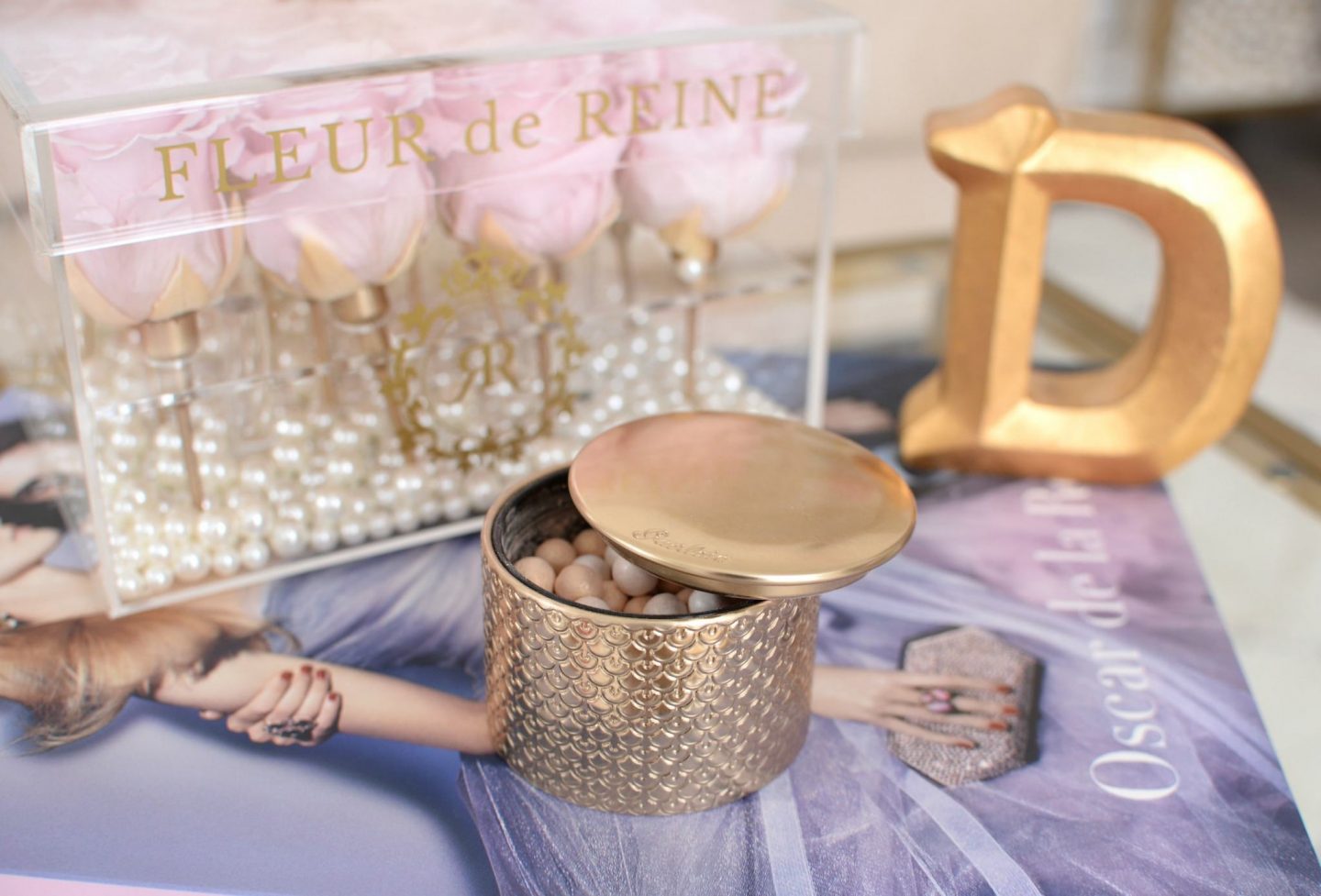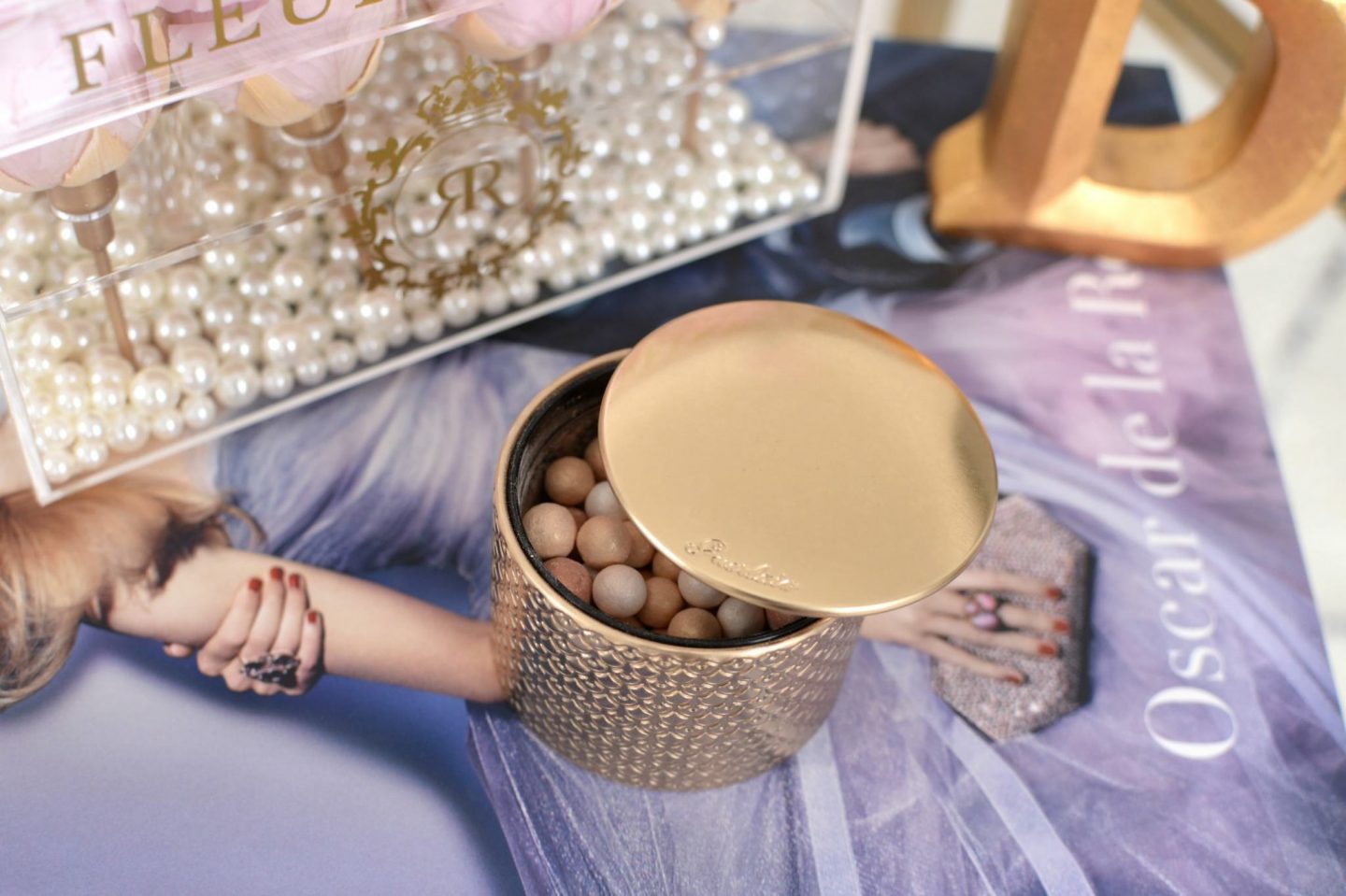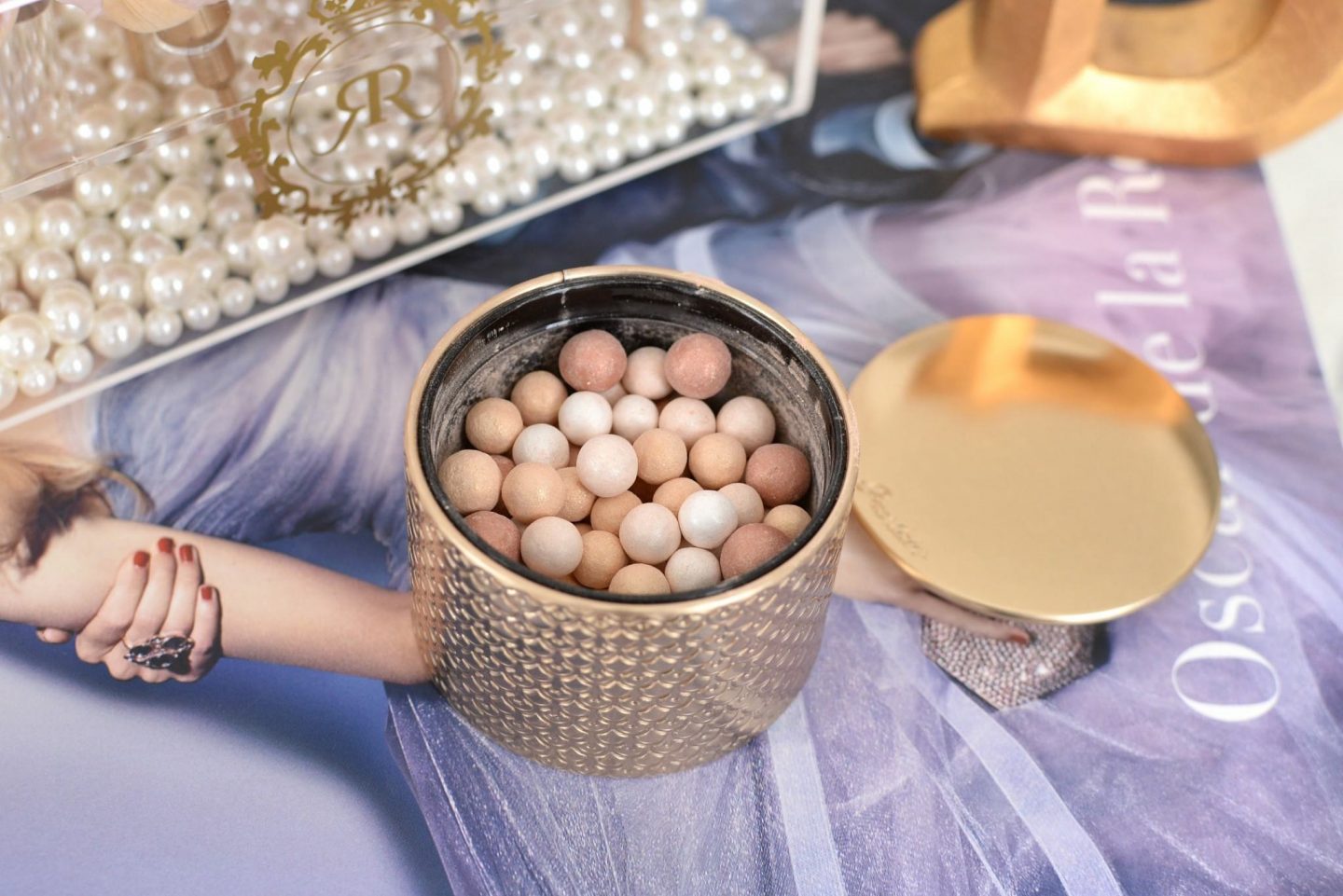 Looking for one simple and easy to use product, a slight mixture between the Terracotta Electric Light and Météorites Meteorites Electric Pearls Powder, try Guerlain Terracotta Light Healthy Glow Vitamin-Radiance Powder. This all-in-one highlighting and bronzer powder instantly creates a healthy and radiant glow. Its unique blend of sun-kissed tones immediately enhances the complexion with a vibrant colour that reveals a youthful luminous. Its active ingredients help to protect the skin against free radicals and pollution, while supporting natural hydration and all-day comfort. This is the perfect bronzing powder for the cool, winter months as it delivers a natural glowing complexion for that golden goddess glow all year round. 01 Light Warm creates a lovely bronze, peachy radiant finish. It retails for $64.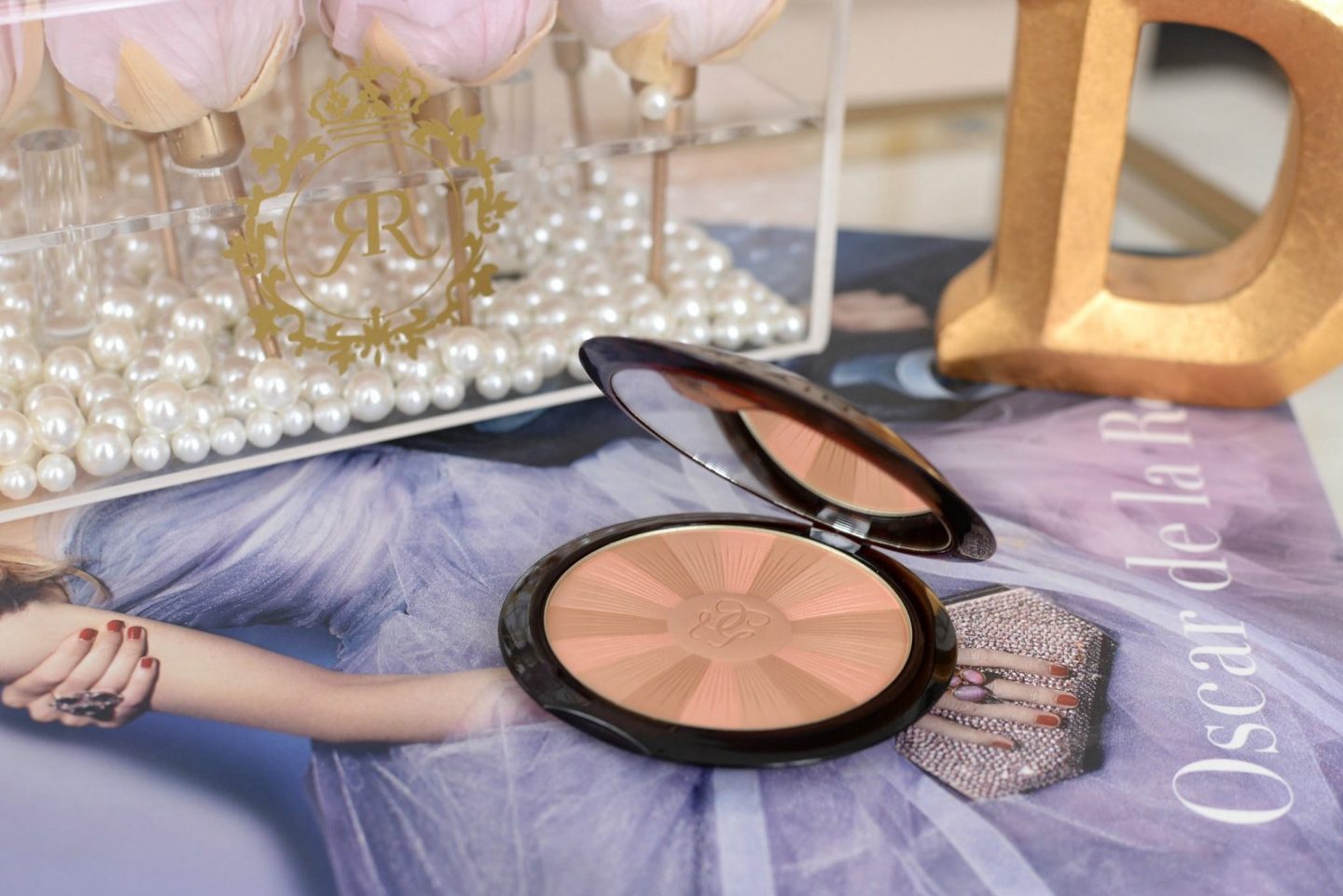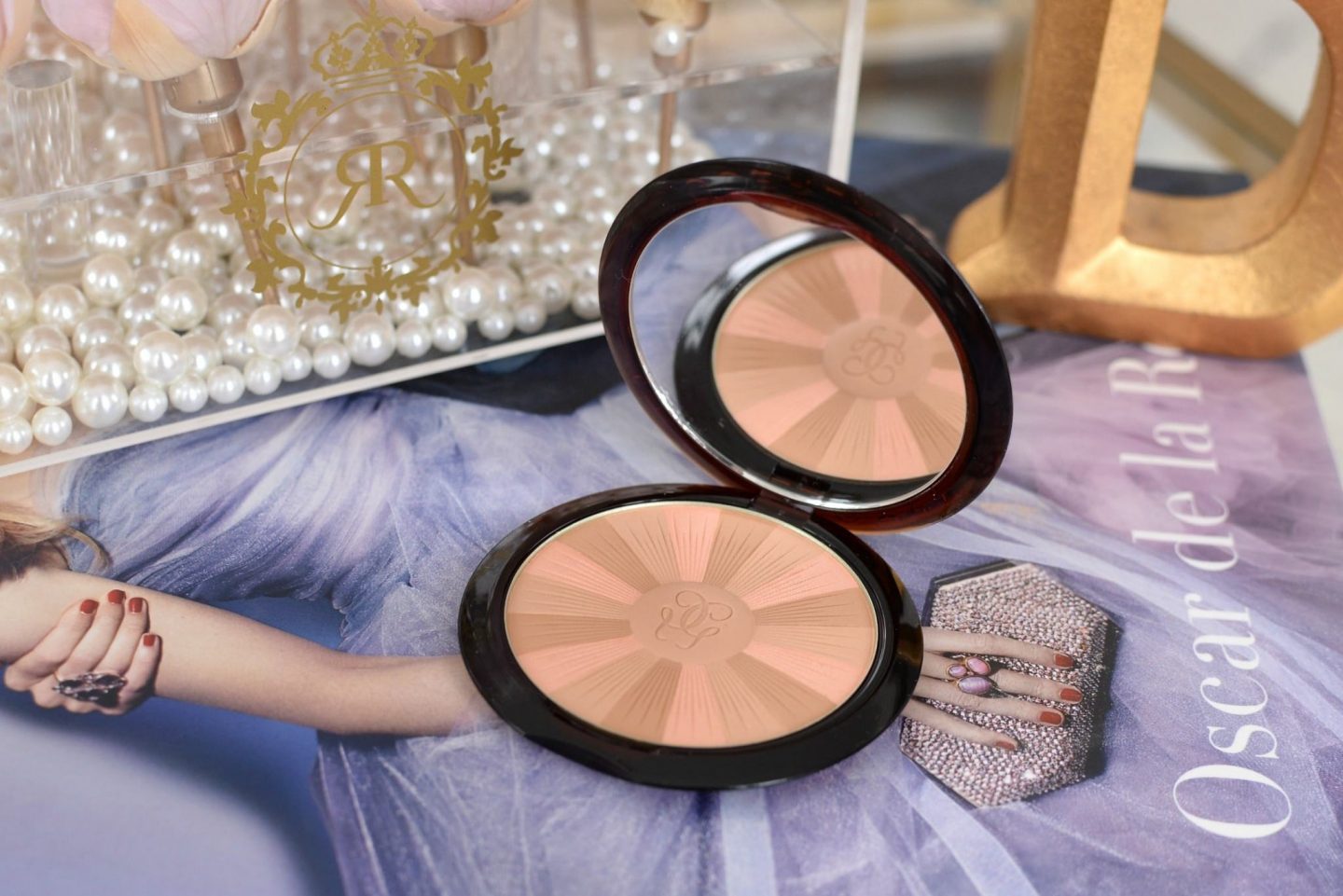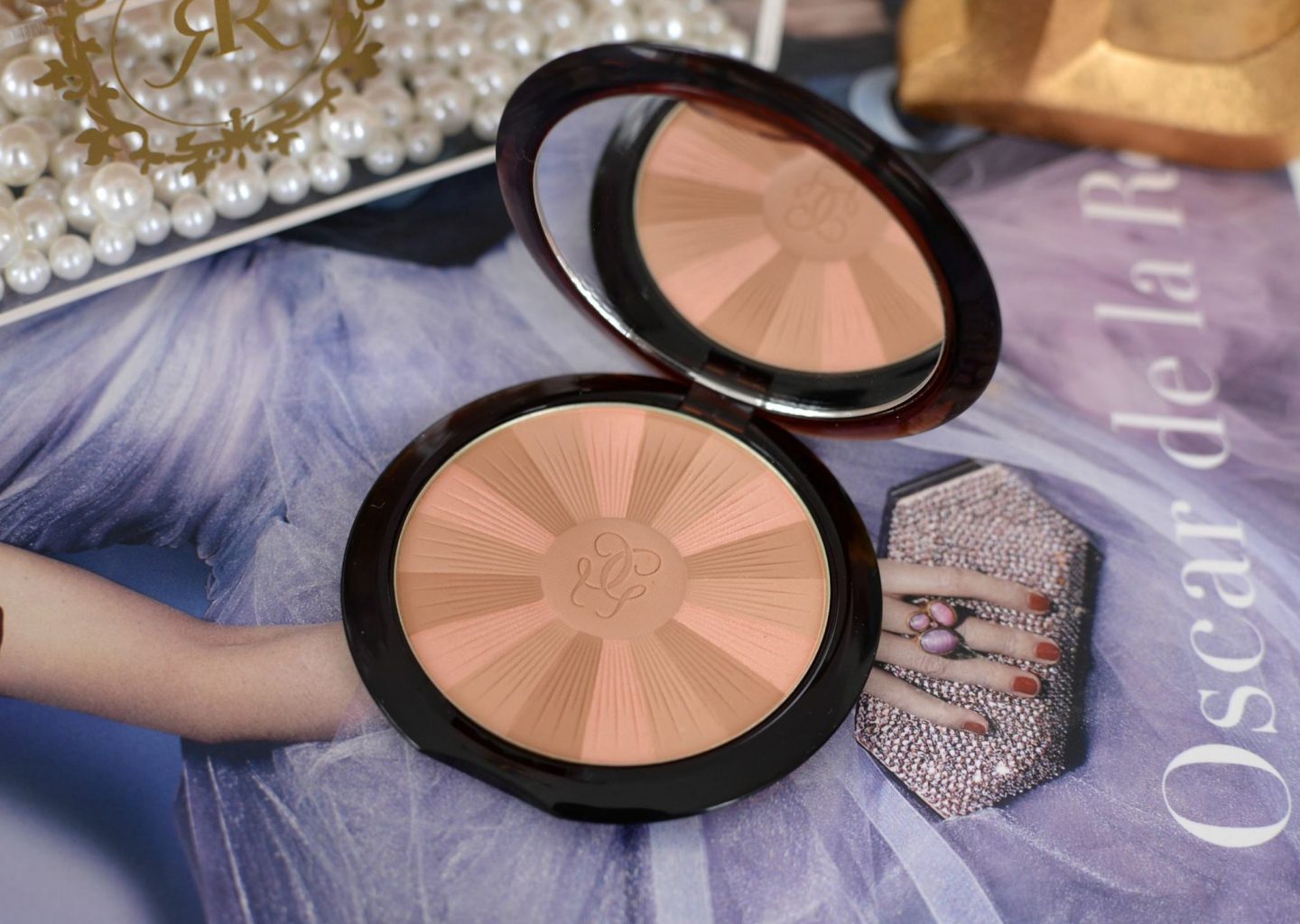 The star of this makeup look would have to be the Guerlain Electric Look Palette. The wide range of 10 shades, in both matte and metallics, can be mixed and matched to create an array of stunning looks. Each shade can be used both wet and dry, enabling you to create subtle and intense effects. The 8 eyeshadow shades will instantly electrify your golden goddess look, while the 2 highlighter shades will help tie your entire look together. There's literary a shade for every occasion, every skin tone and every style. Not only does it offer a wide range of nudes and neutrals, but if you're a fan of colour, there's enough variety to add a pop of fun to your look. The formula is what you'd expect from the brand, extremely pigmented, opaque and with little to no fall out. Dampen your brush to intensify the effect, but even when used dry, the colour payoff is mind-blowing. It stays put for upwards of 15+ hours without fading, creasing or smudging. It retails for $95.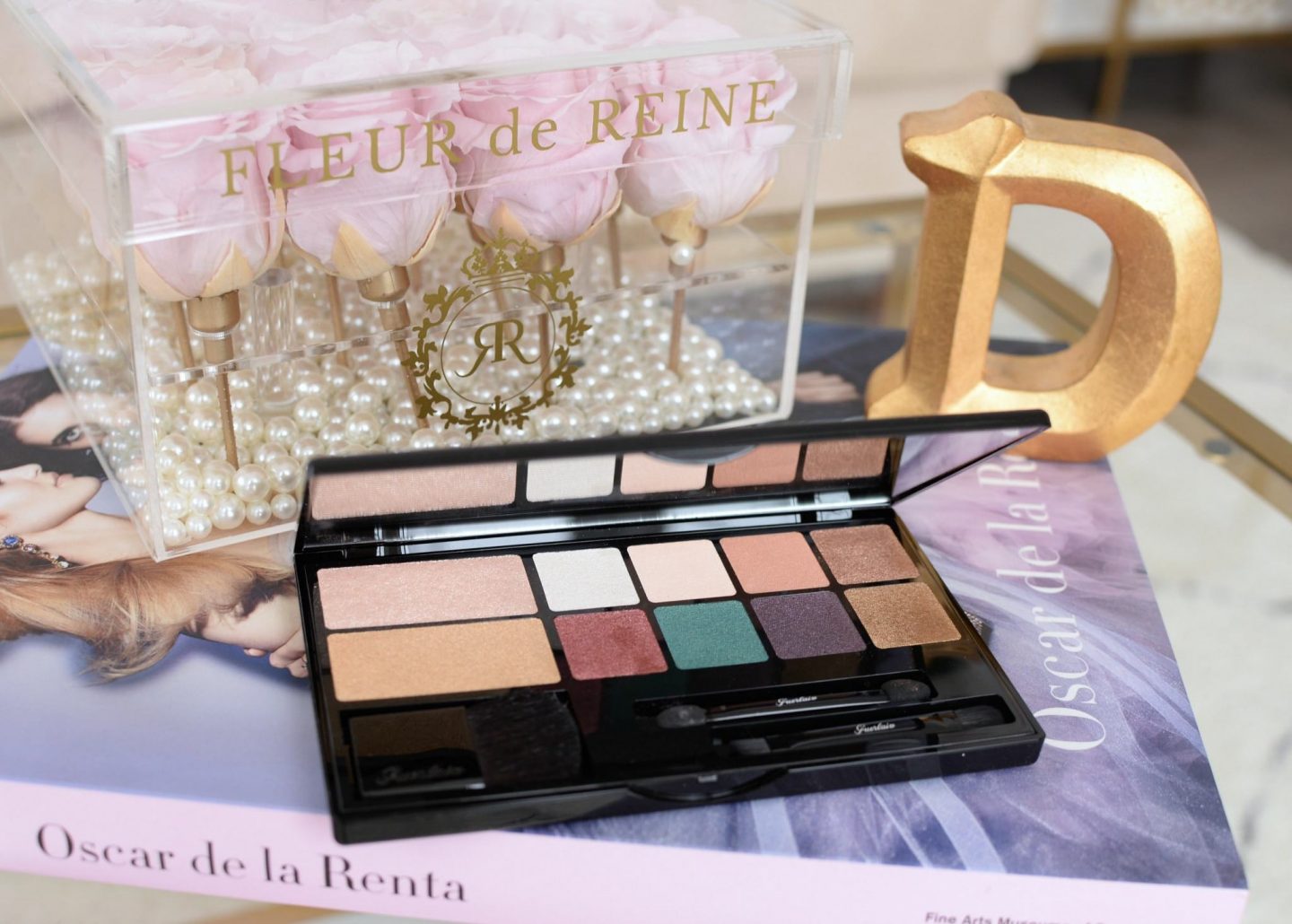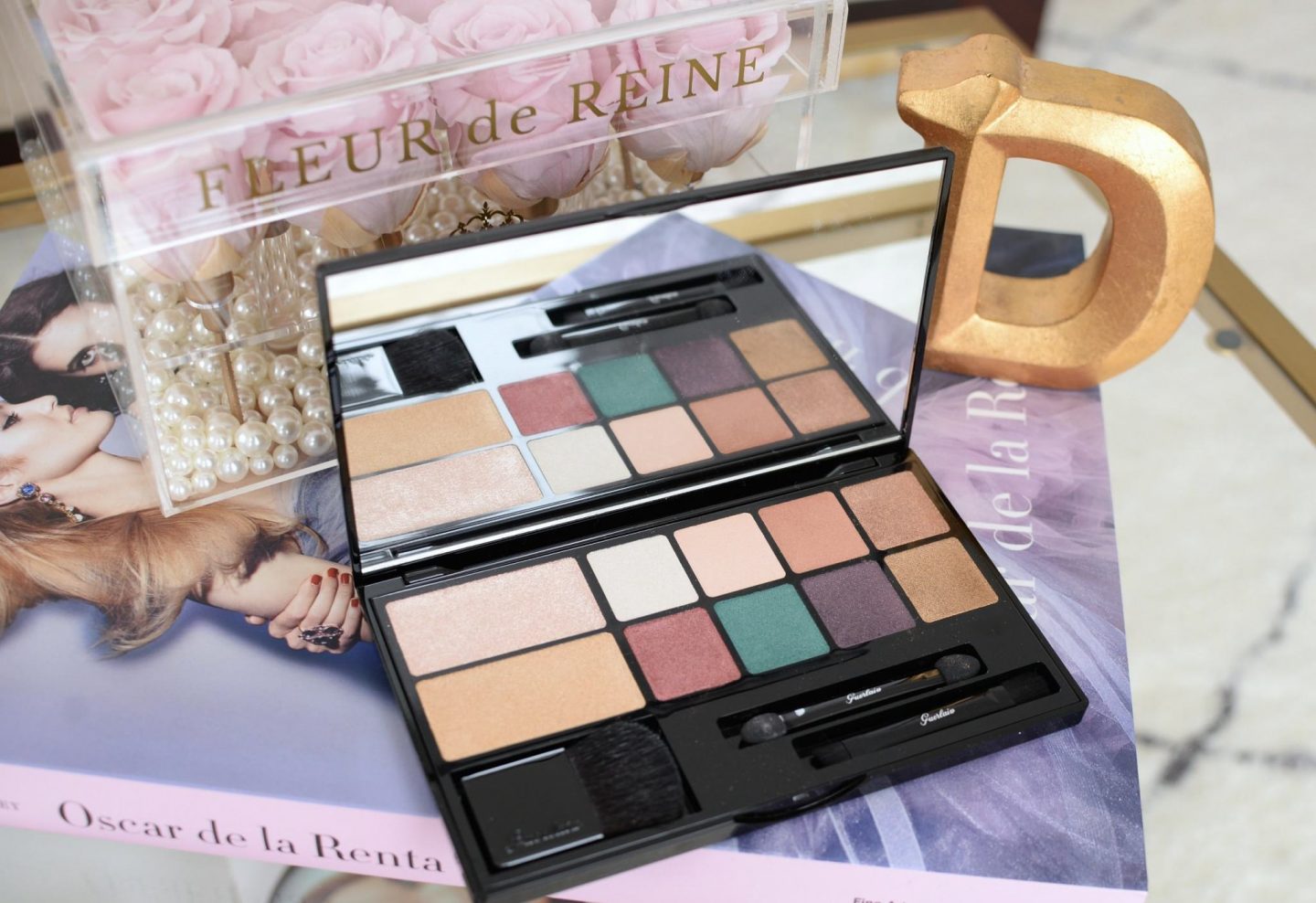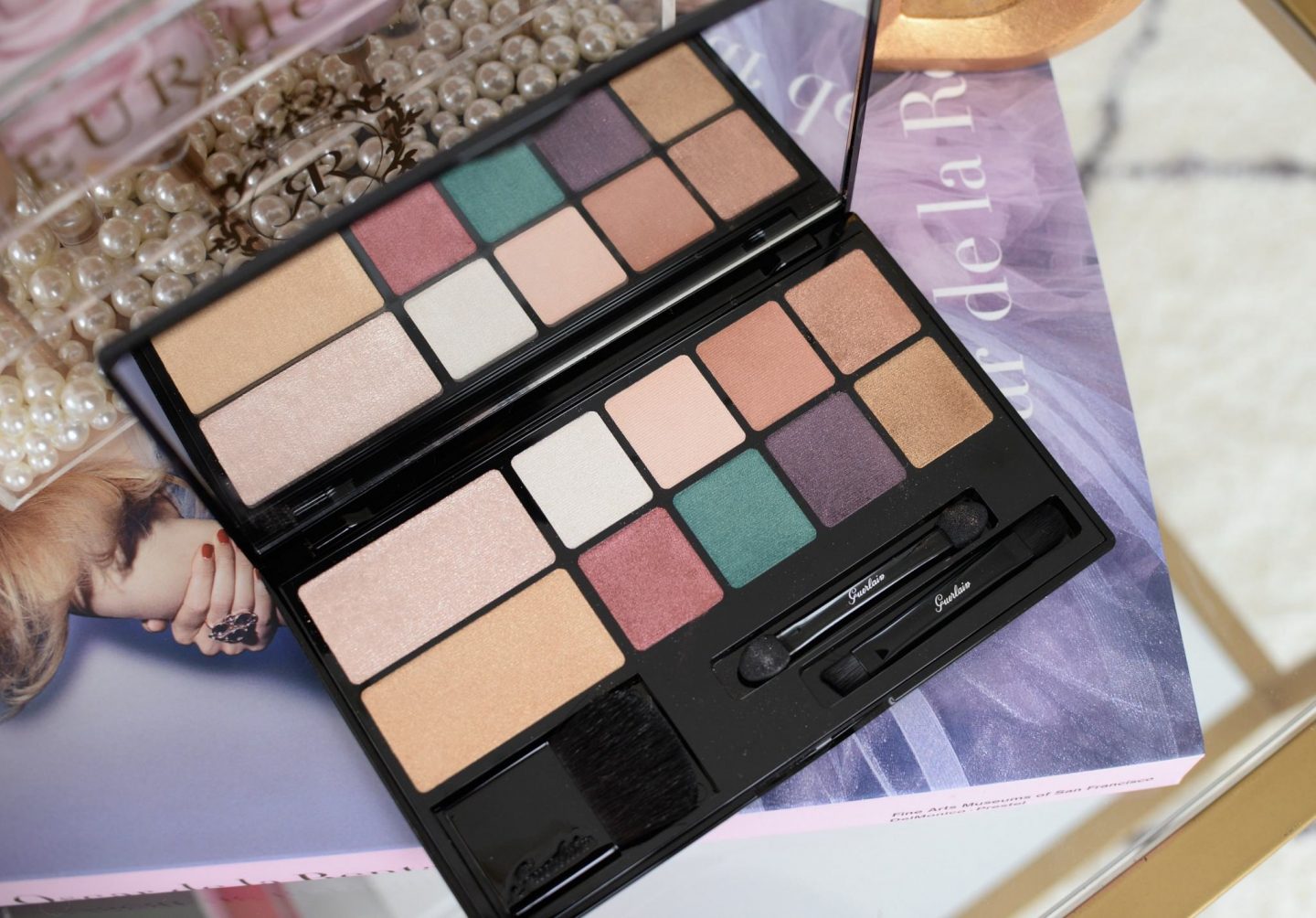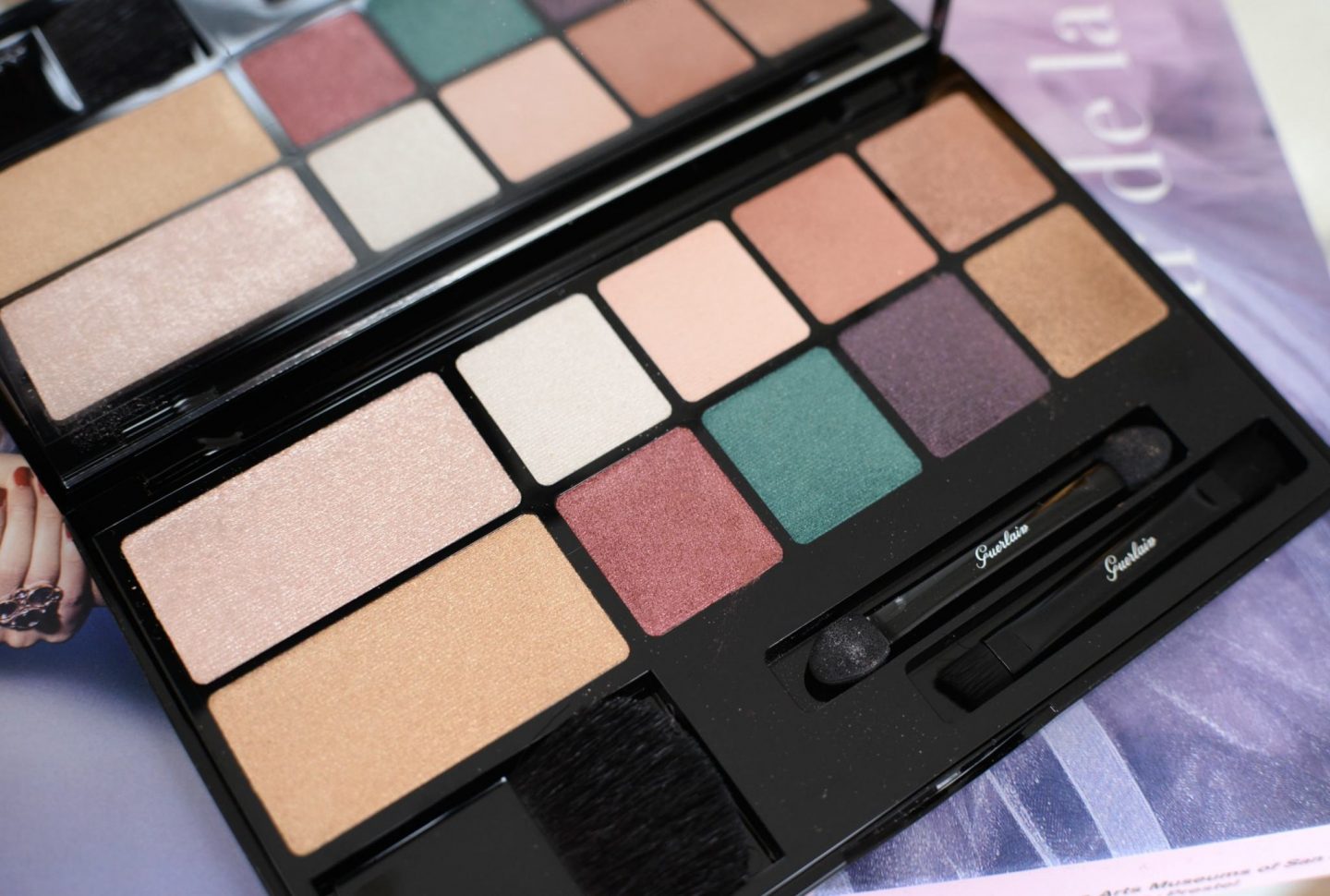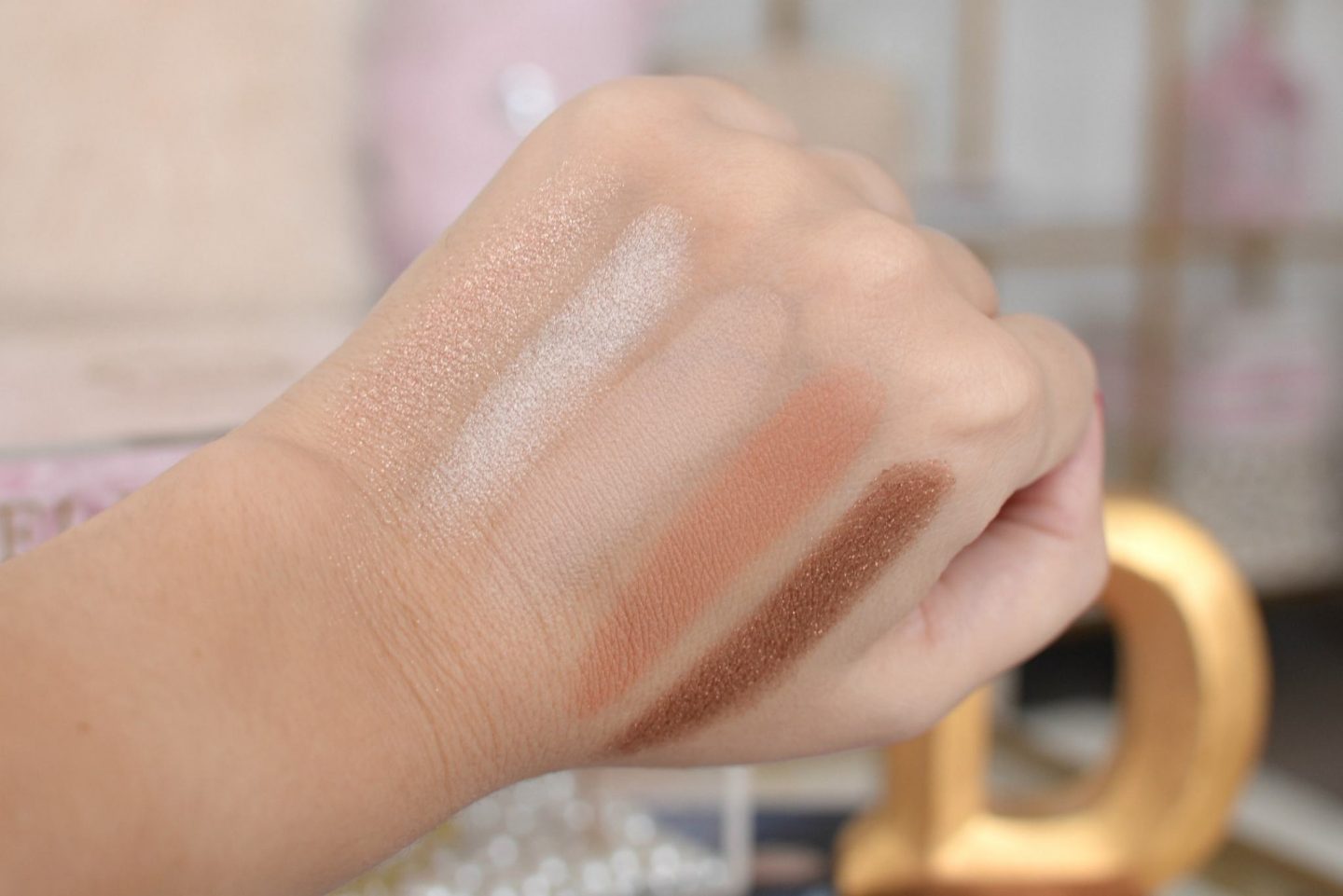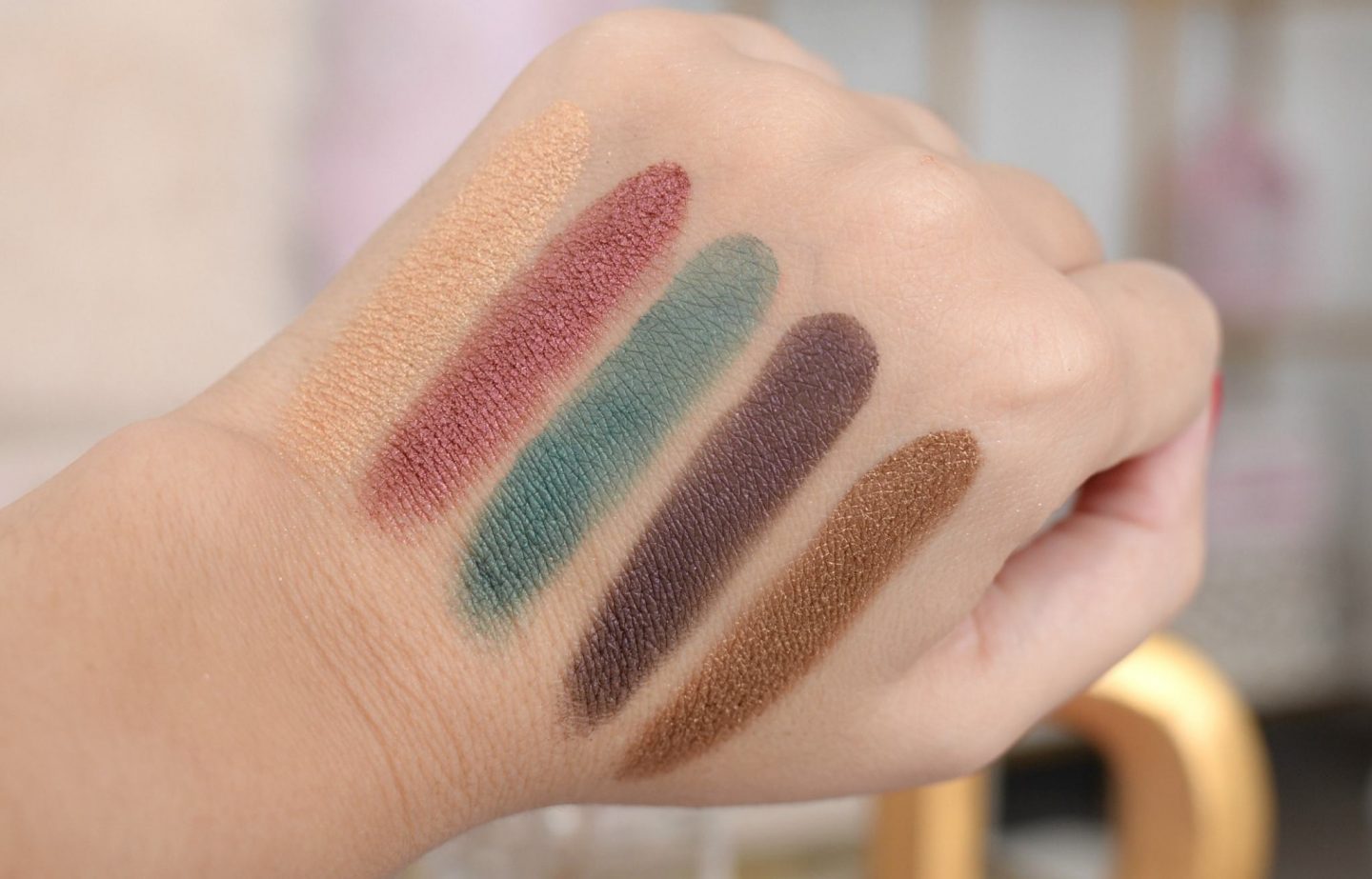 No eye look would be complete without a bold liner. The Guerlain Precision Felt Eyeliner L'Art du Trait offers both precise, clear and define lines for the ultimate natural or graphic look. Its precise, super fine felt-tip applicator allows for total control, while its intensely black pigmented formula creates bold, dramatic lines. From thin, ultra-fine lines, to bold, thick strokes, this multi-task liner allows you the freedom to change your look as often as you like. Classic cat-eyes, smoky and smudgy eye looks, even thin, natural looks can be achieved in the matter of seconds. Effortlessly define, intensify and create the appearance of a thicker lash line in a single stroke. Once dried, it doesn't smudge, bleed or crack the entire day. Whether you're looking to create a simple, whisper-thin everyday line, or full-on feline flicks, this liner can do it all. It retails for $49.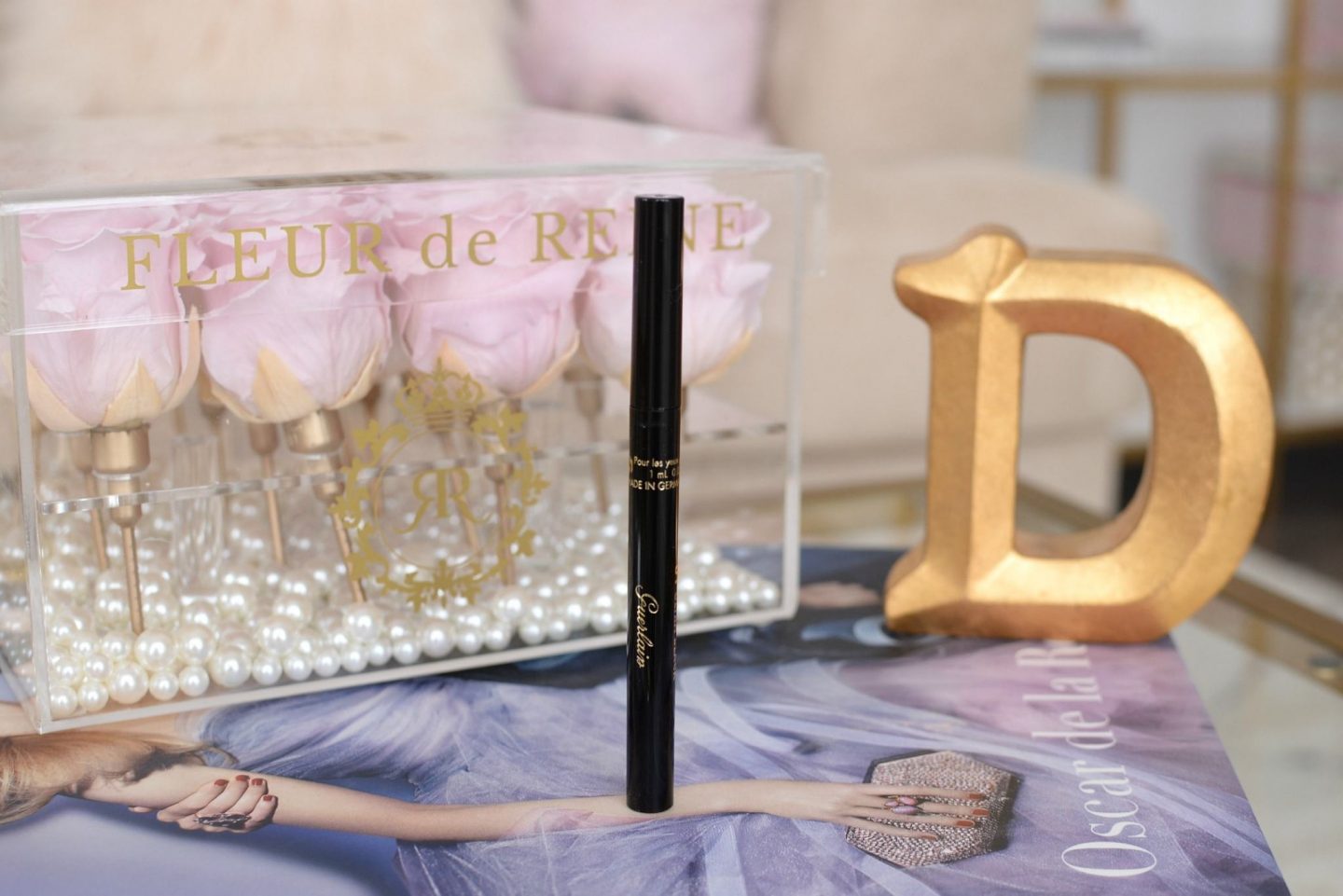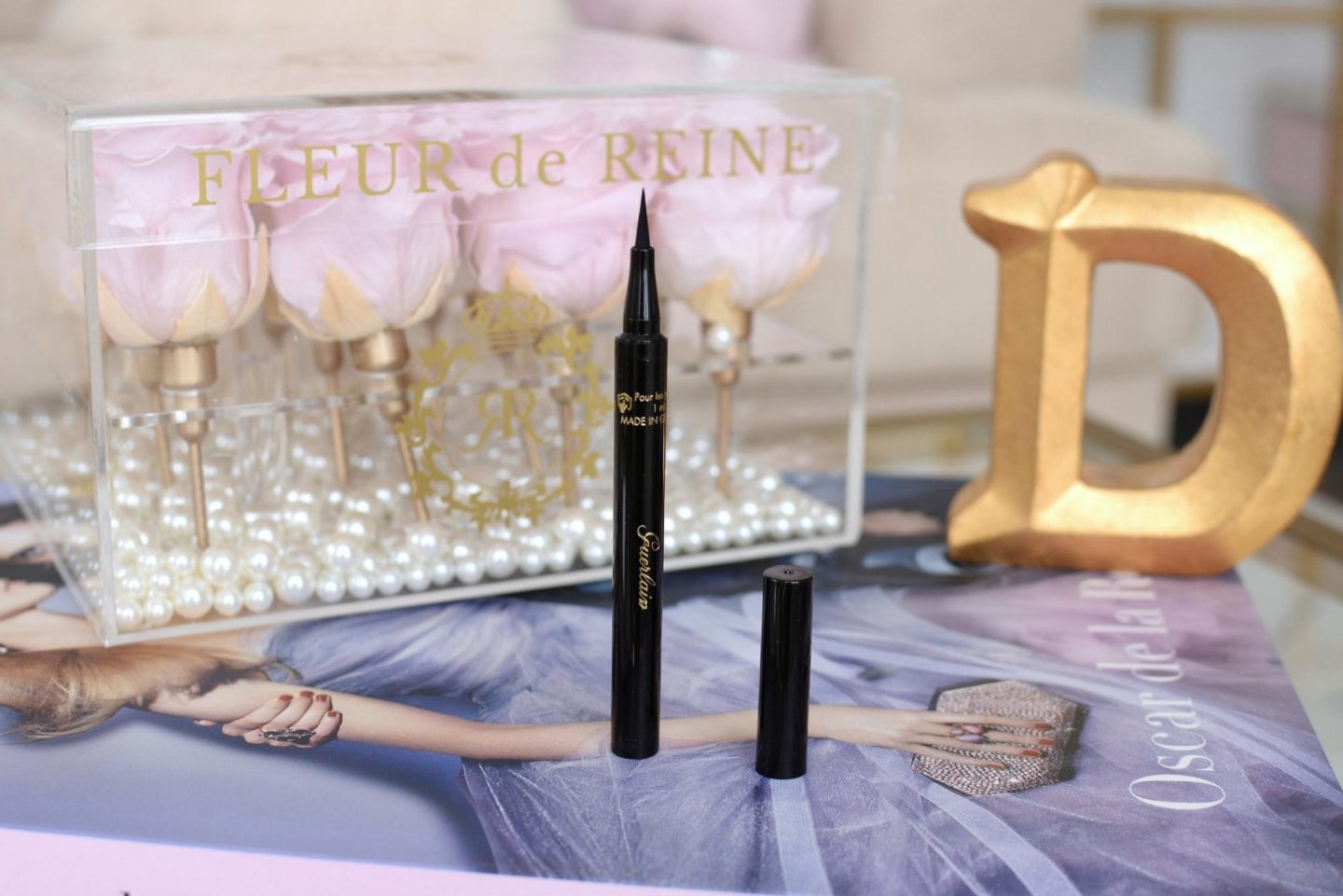 No matter your end eye goal, a mascara will always help keep your look bright-eyed and wide-awake. Guerlain Maxi Lash So Volume is perfect on days when you're looking for bolder, thicker, fuller lashes. Its volumizing formula helps to create flirty, seductive, yet natural-looking lashes with mega drama. Its creamy and elastic formula is infused with conditioning action to help protect the lashes, while its adhesive oils help to prevent smudging. Its ultra-fine elastomer brush weaves in to easily catch and precisely coat each and every single lash with intensely ultra-black pigments. It defines the lashes and adds mega volume in the blink of an eye. Its somewhat thicker consistency delivers dark, dramatic lashes that don't flake the entire day. No matter how many coats you apply, it never looks clumpy or spider-like. Lashes continue to stay soft, supple and incredibly healthy looking. It retails for $38.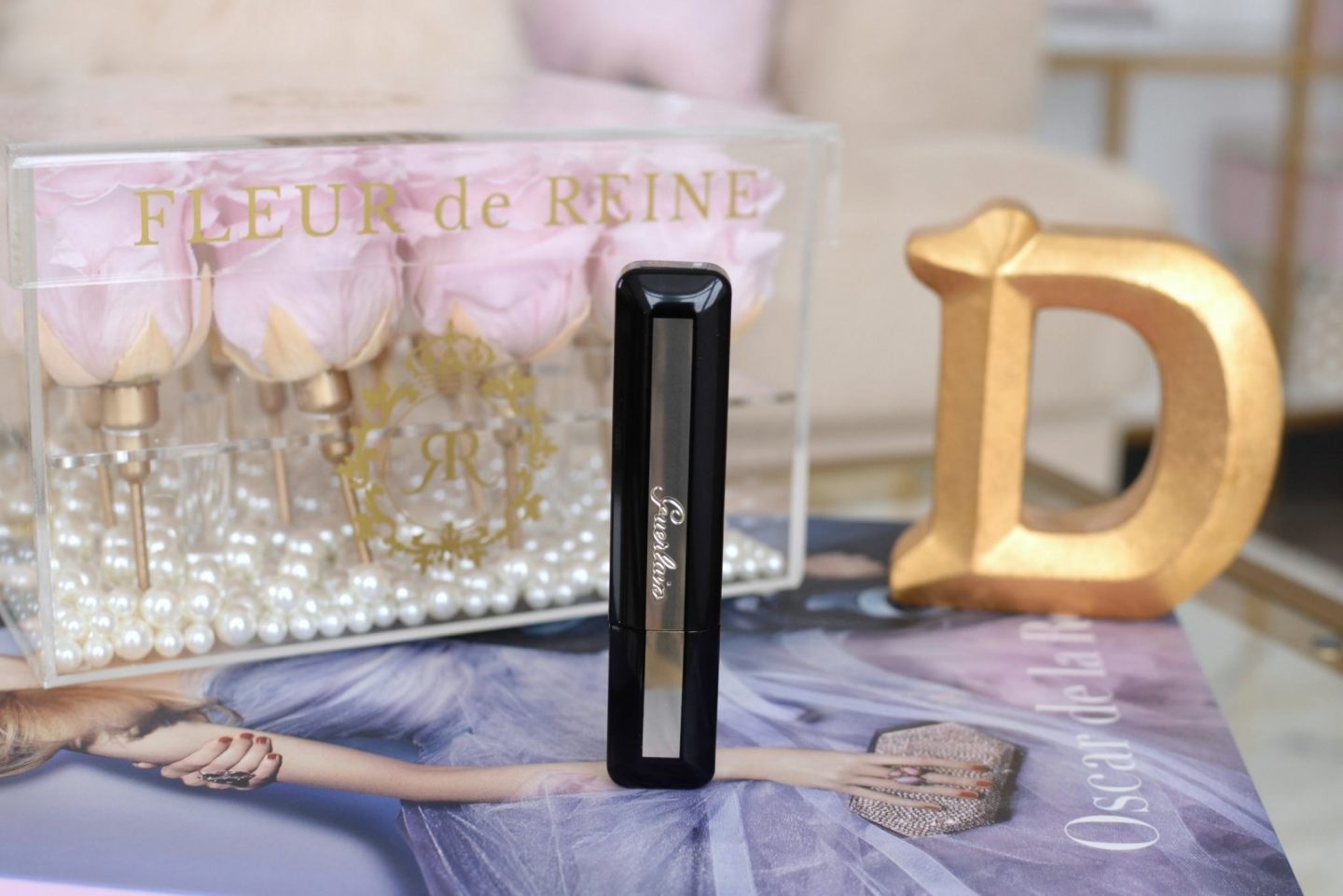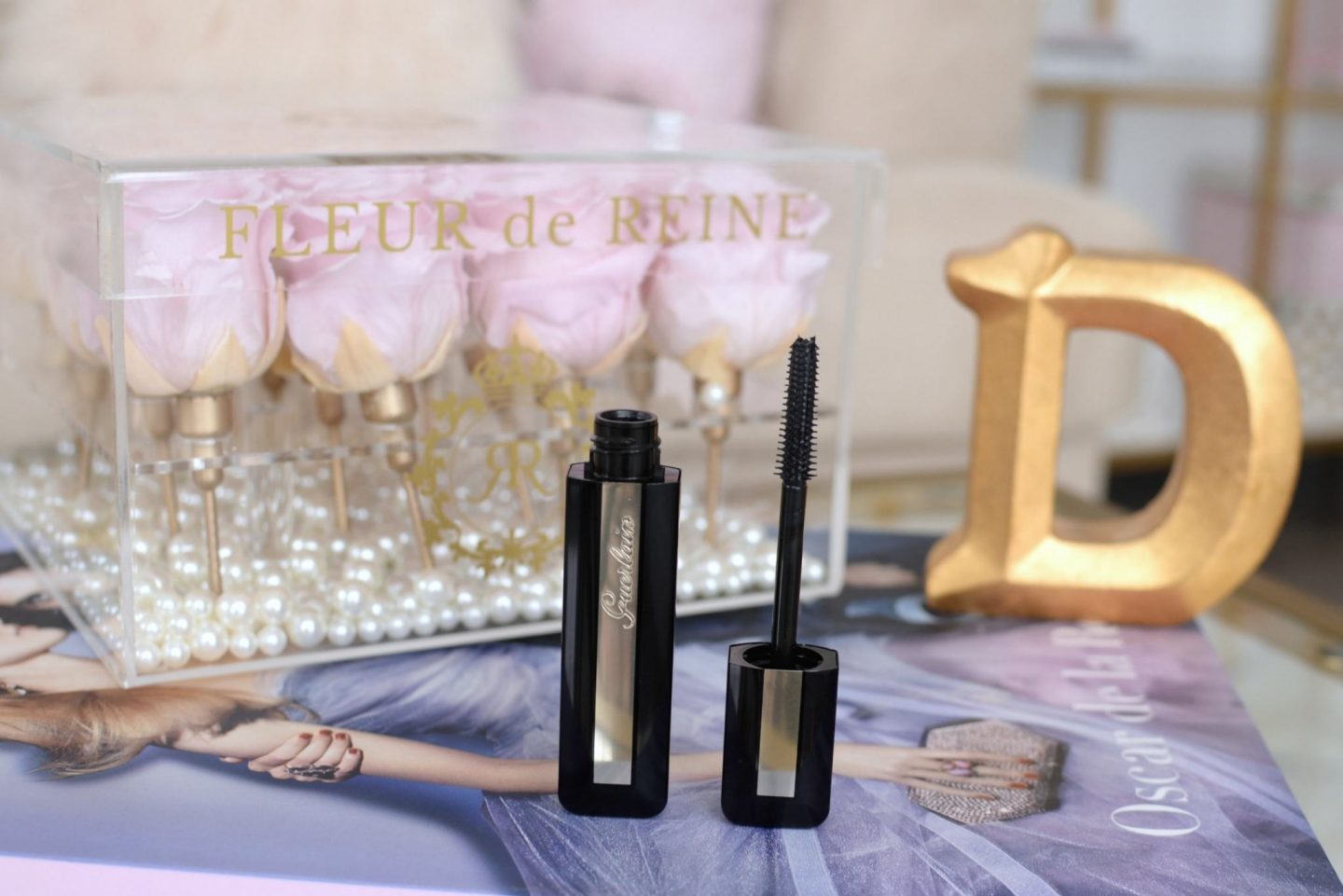 The Rouge G de Guerlain in #93 was a limited-edition shade for the holidays, but its warm coppery, metallic finish can be worn all winter long. If you're unfamiliar with this customizable lipstick, you first pick your shade and then your own case to create your very own, unique lipstick. The brand does offer up a wide colour selection, from your every day nudes, to sultry reds, to fun pops of pink in an array of finishes. You're not just getting a fancy lipstick case with an average lipstick within, the brand's innovated plant-based polymer and silver microcrystals with a reflective powder make it a truly special lipstick formula. It provides bold, intense colour, a luscious and hydrating feel with long-lasting staying power. The jojoba and mango butters help to nourish the lips for all day comfort, while hyaluronic acid helps to smooth and plump for kissable soft lips. The lipstick retails for $20 and the case retails for $20.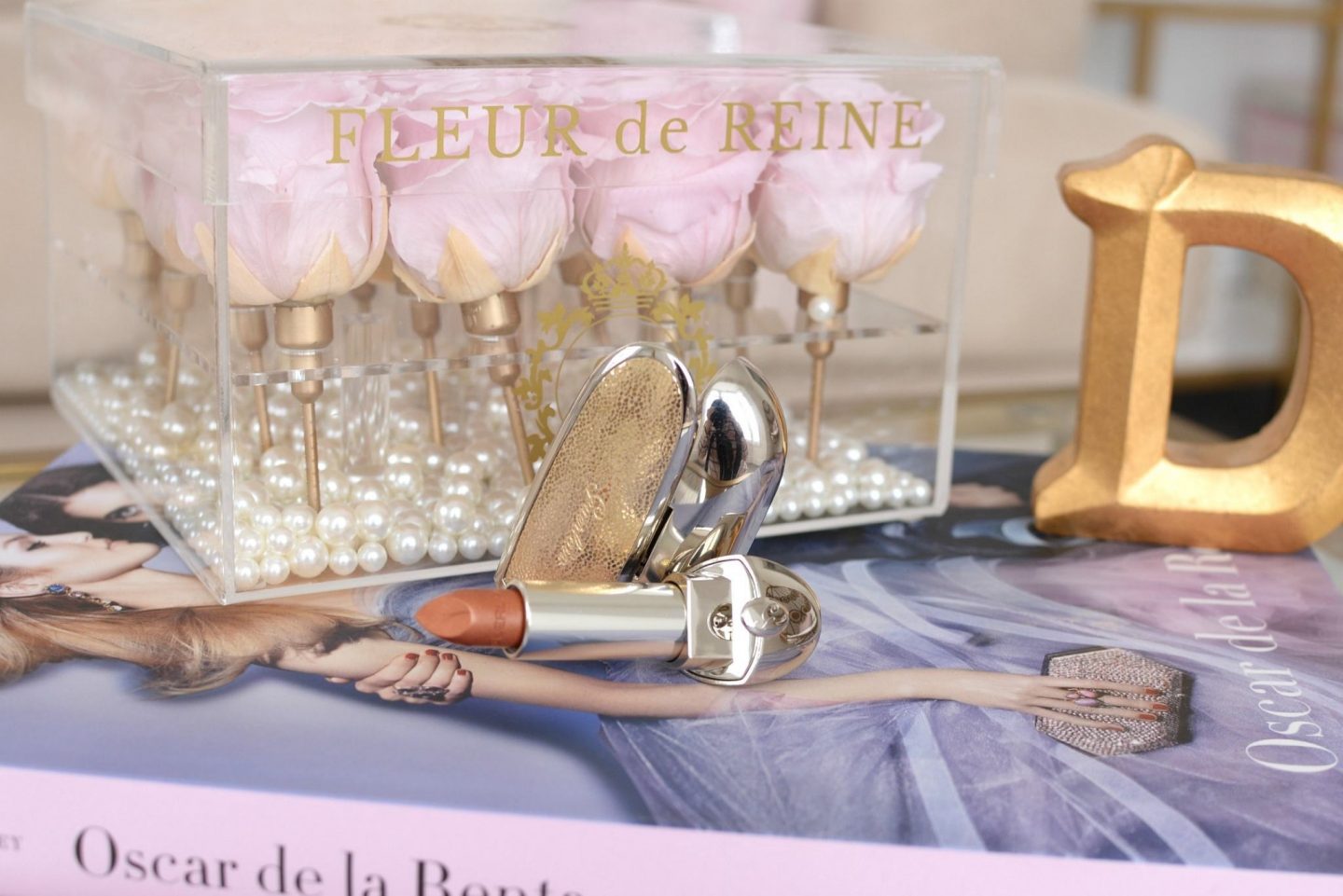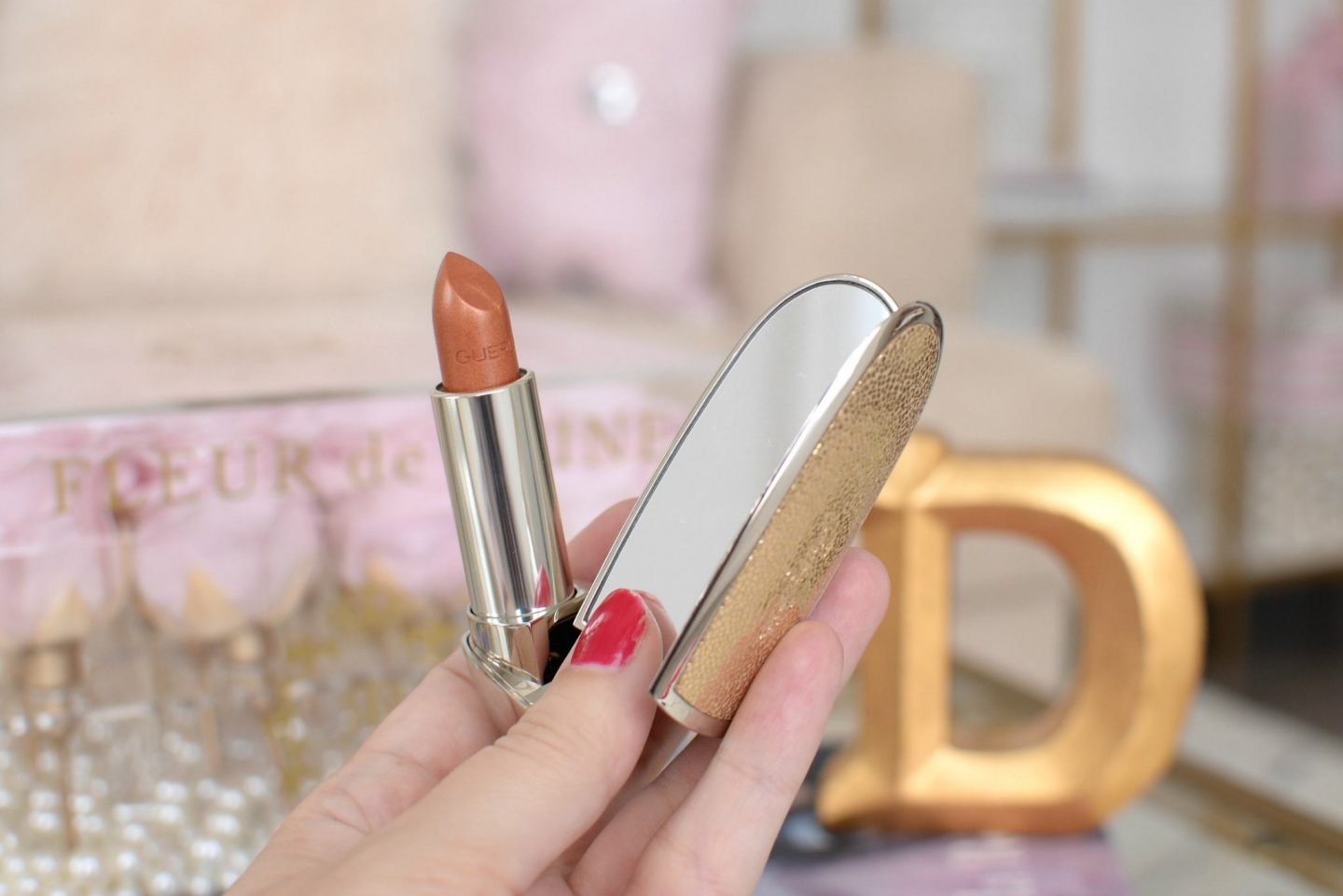 How Samantha Blatnicky Makeup & Lash Artist created this look:
Primer: Guerlain L'Or Radiance Primer
Foundation: Guerlain Lingerie de Peau Fluide
Bronzer: Guerlain Terracotta Electric Light
Blush: Guerlain Terracotta Light Healthy Glow Vitamin-Radiance Powder
Highlight: Guerlain Météorites Meteorites Electric Pearls Powder
Eyeshadow: Guerlain Electric Look Palette in the bottom two gold shades
Liner: Guerlain Precision Felt Eyeliner L'Art du Trait
Mascara: Guerlain Maxi Lash So Volume
Lipstick: Guerlain La Petite Robe Noire Deliciously Shiny Lipstick in shade 073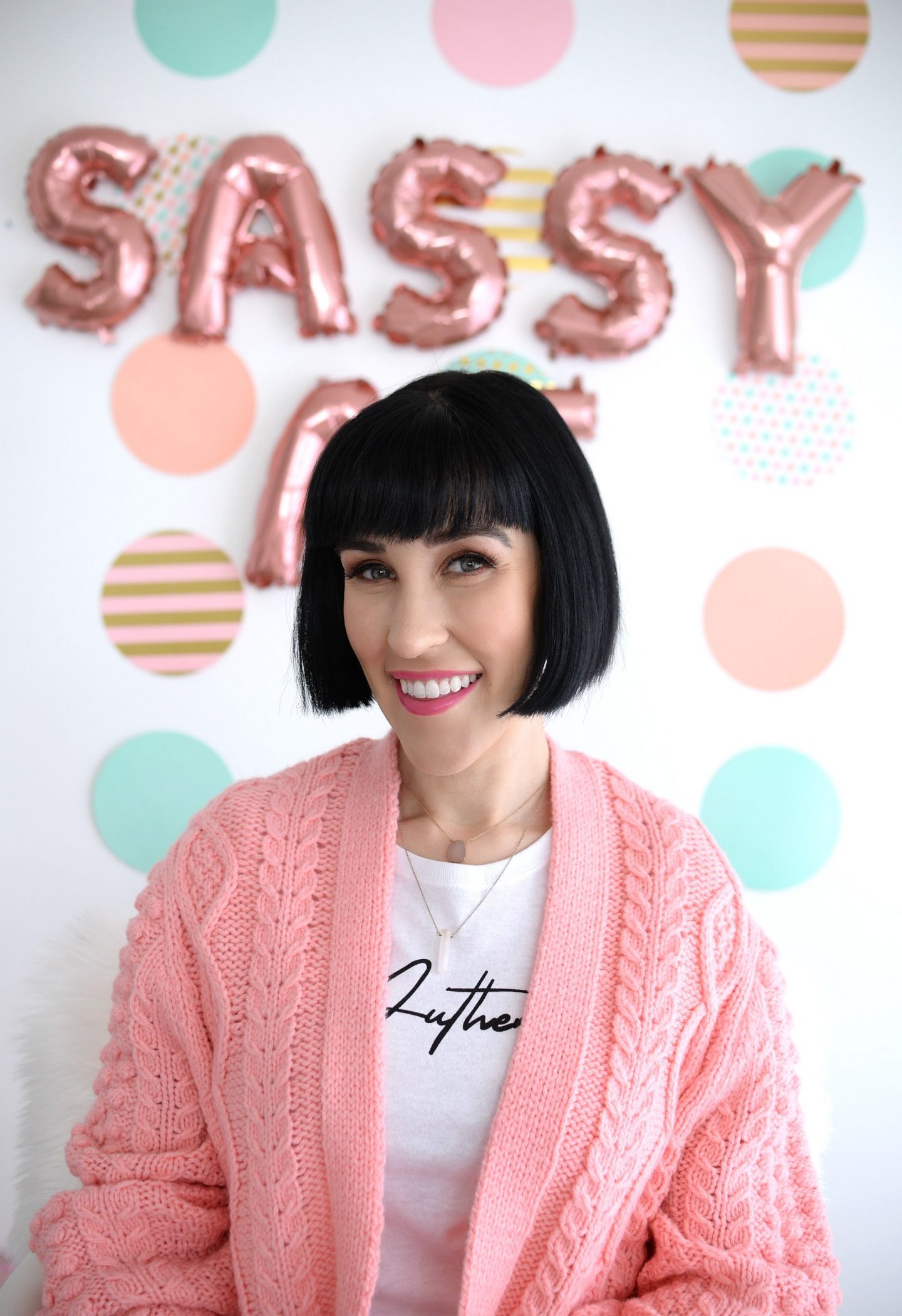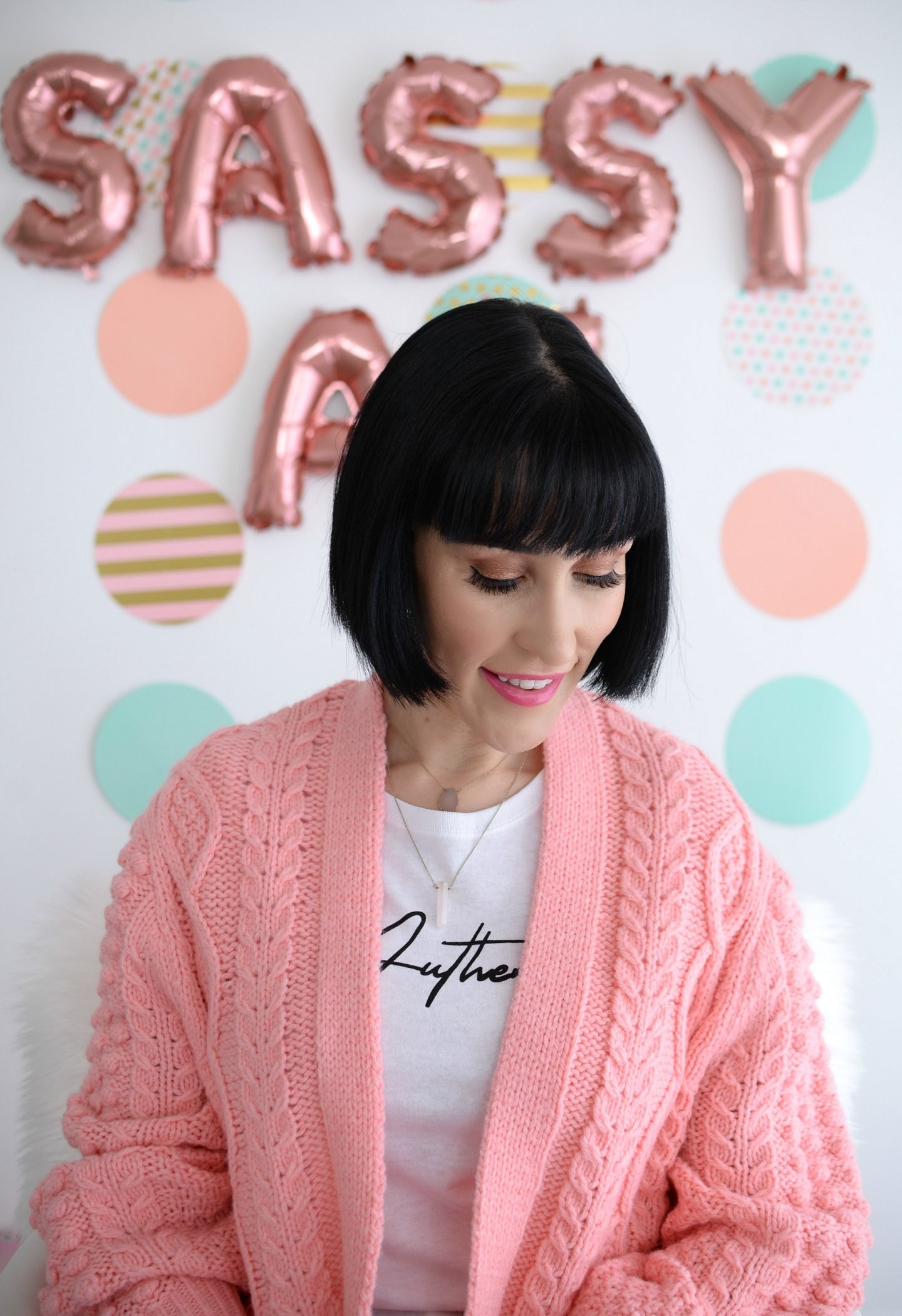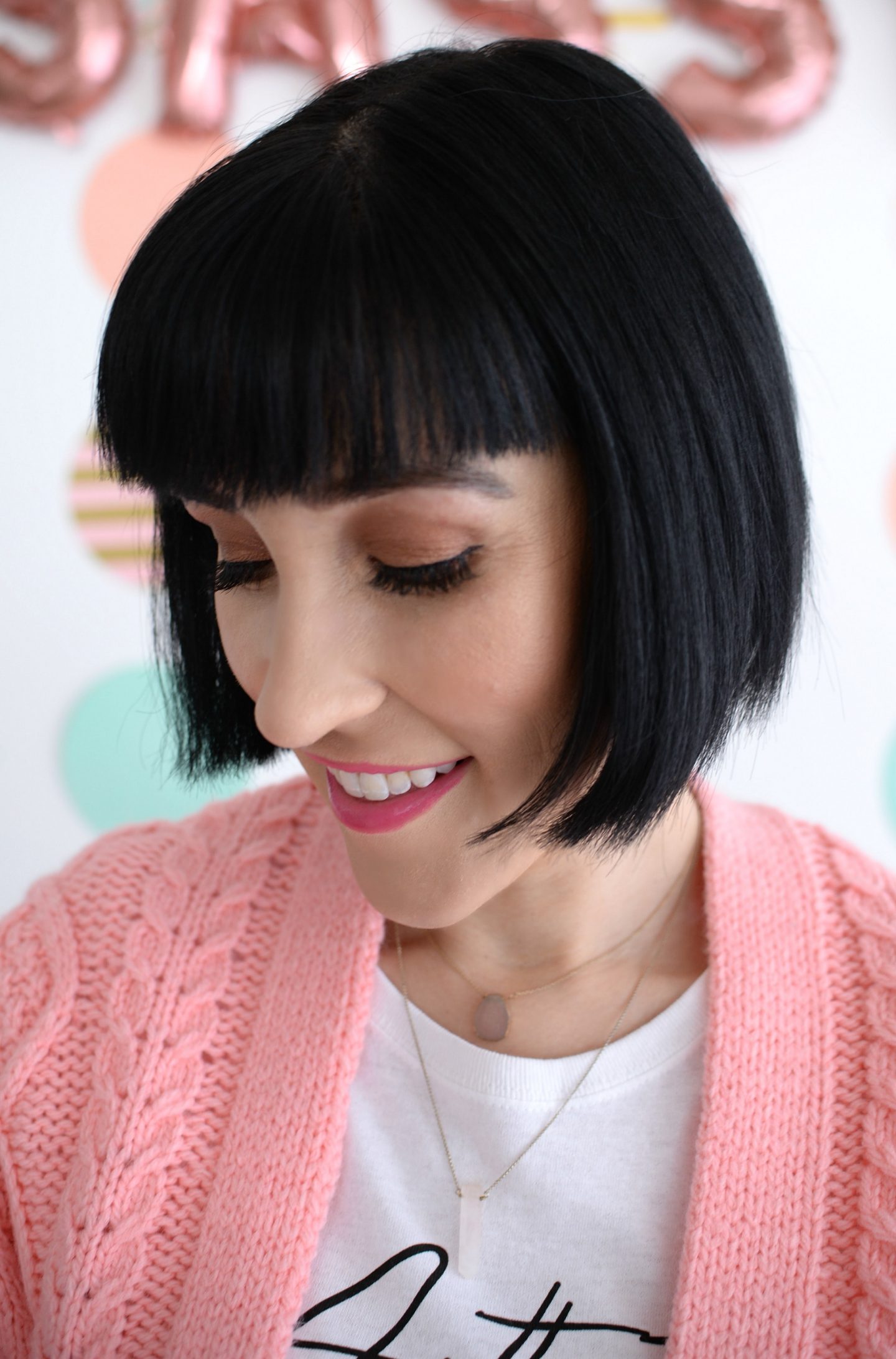 How Samantha Blatnicky Makeup & Lash Artist created this look:
Primer: Guerlain L'Or Radiance Primer
Foundation: Guerlain Lingerie de Peau Fluide
Bronzer: Guerlain Terracotta Electric Light
Blush: Guerlain Terracotta Light Healthy Glow Vitamin-Radiance Powder
Highlight: Guerlain Météorites Meteorites Electric Pearls Powder
Eyeshadow: Guerlain Electric Look Palette in the top gold shade all over lid
Liner: Guerlain Precision Felt Eyeliner L'Art du Trait
Mascara: Guerlain Maxi Lash So Volume
Lipstick: Guerlain La Petite Robe Noire Deliciously Shiny Lipstick in shade 002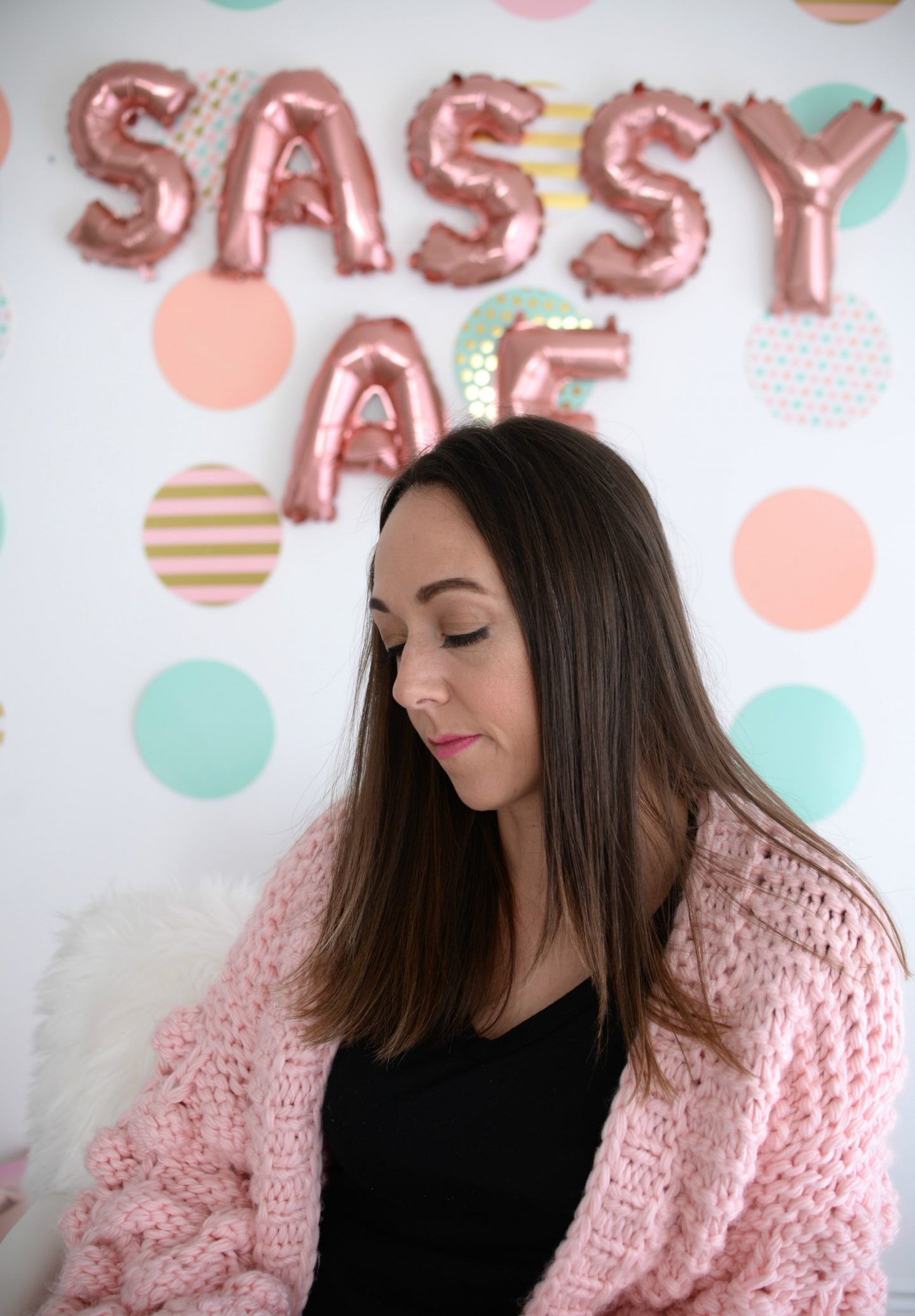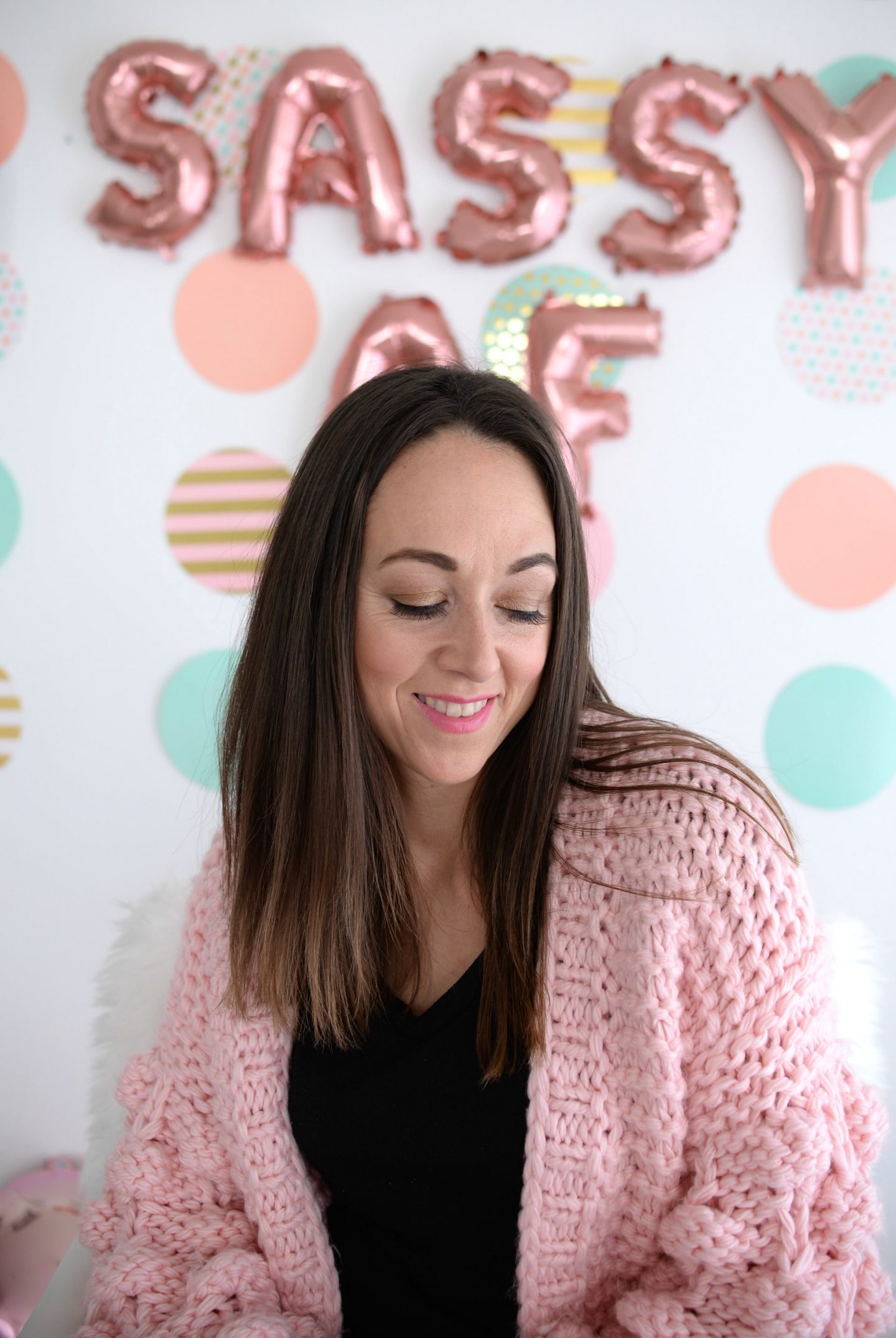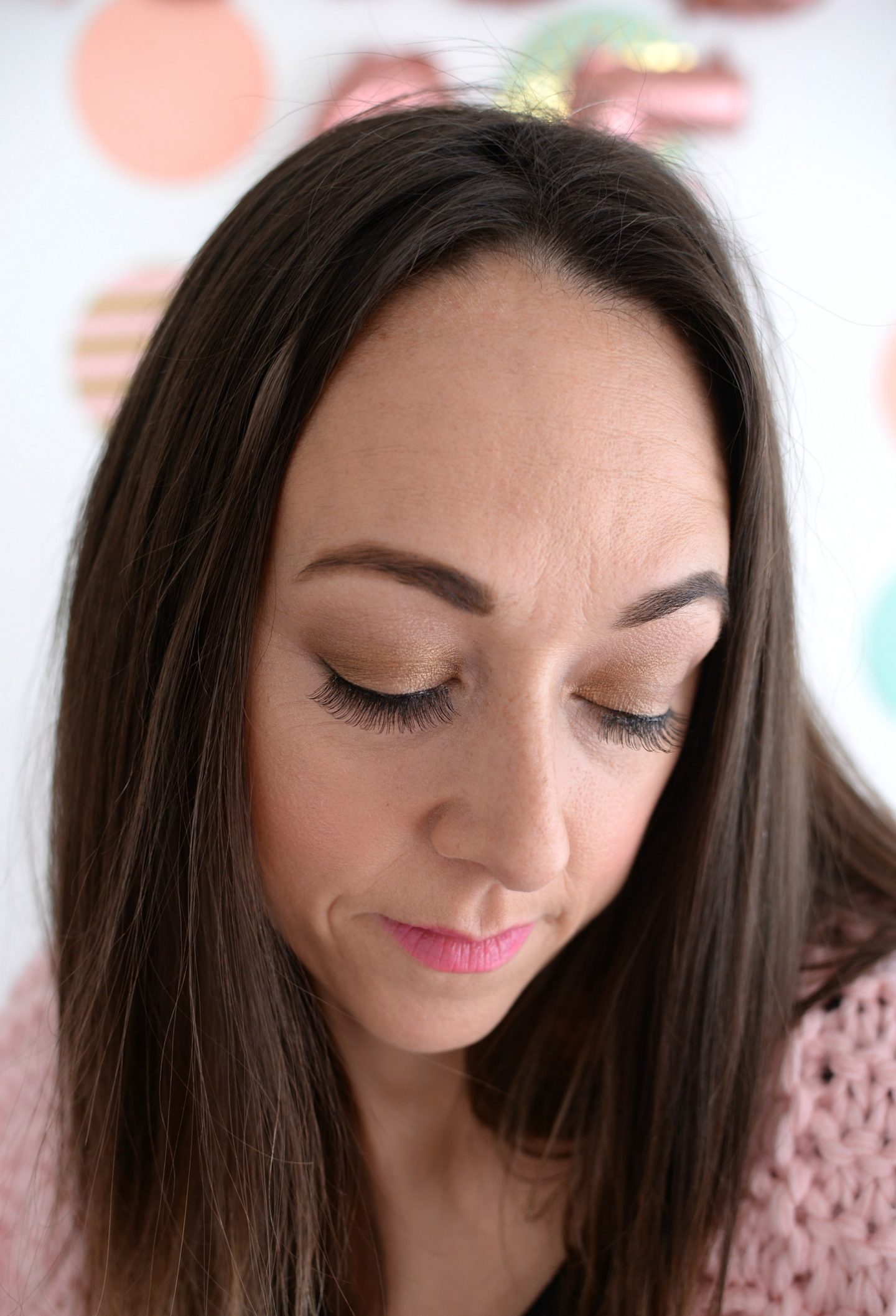 How Samantha Blatnicky Makeup & Lash Artist created this look:
Primer: Guerlain L'Or Radiance Primer
Foundation: Guerlain Lingerie de Peau Fluide
Bronzer: Guerlain Terracotta Electric Light
Blush: Guerlain Terracotta Light Healthy Glow Vitamin-Radiance Powder
Highlight: Guerlain Météorites Meteorites Electric Pearls Powder
Eyeshadow: Guerlain Electric Look Palette in the bottom two golds and pink shades
Liner: Guerlain Precision Felt Eyeliner L'Art du Trait
Mascara: Guerlain Maxi Lash So Volume
Lipstick: Guerlain La Petite Robe Noire Deliciously Shiny Lipstick in shade 002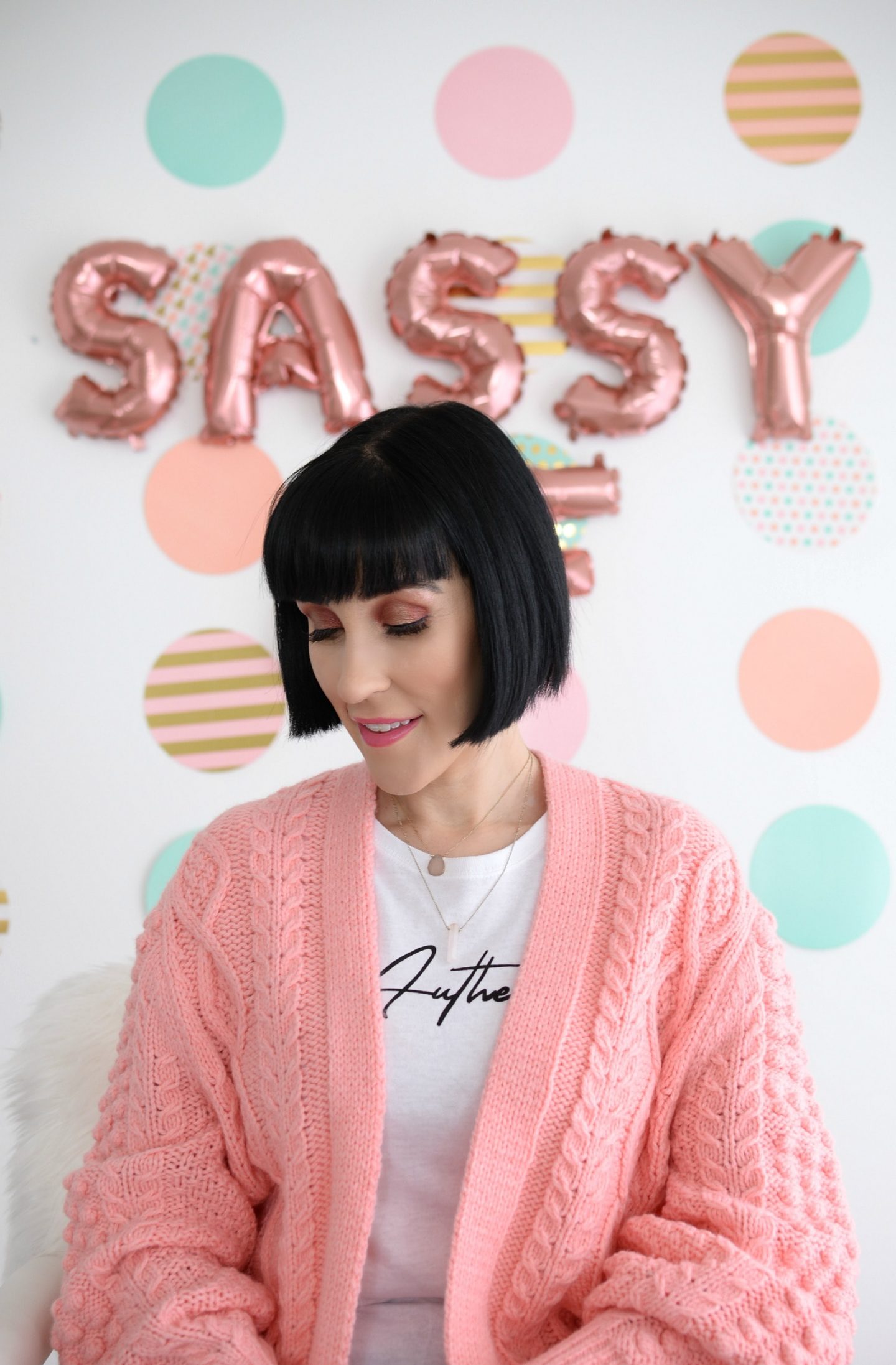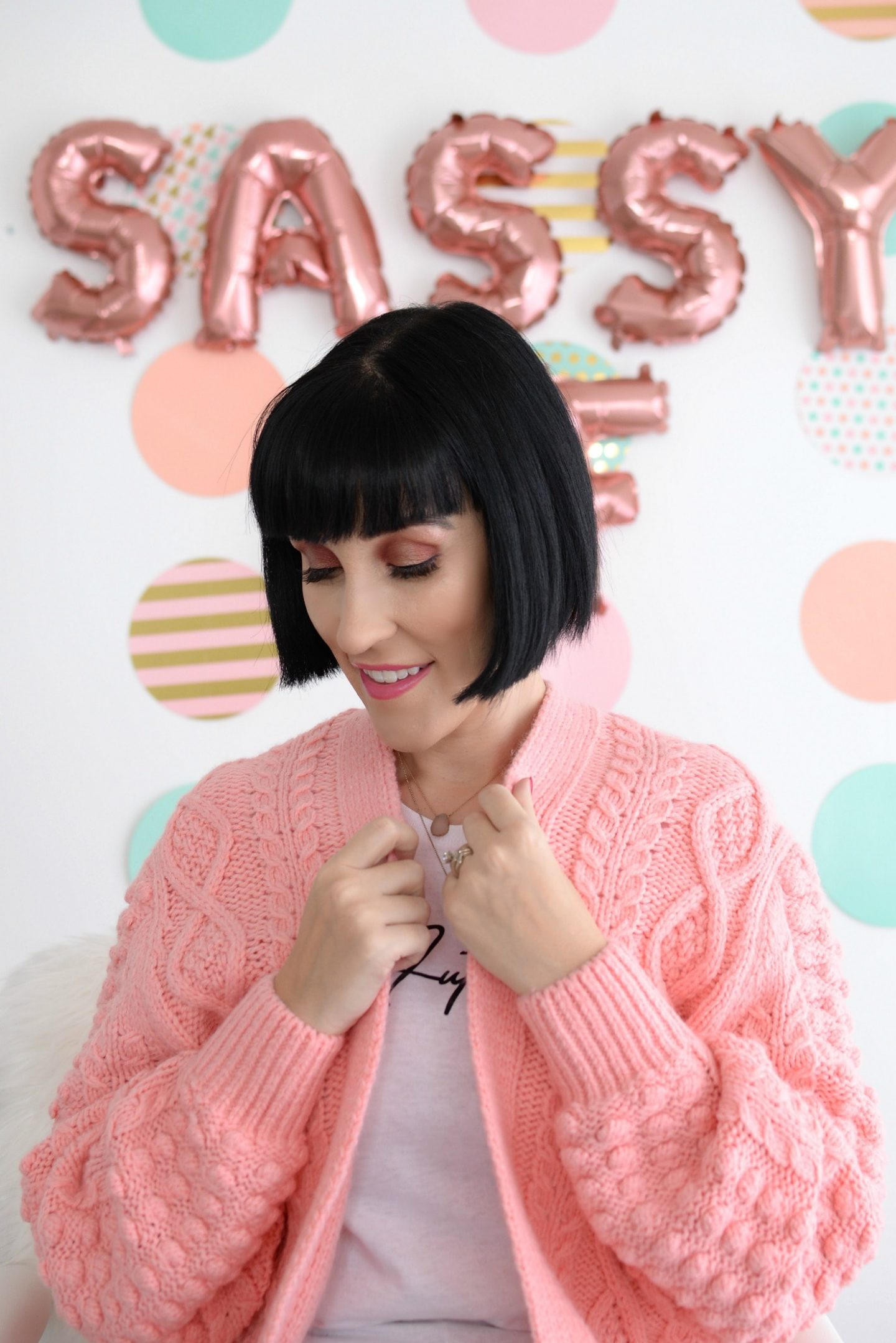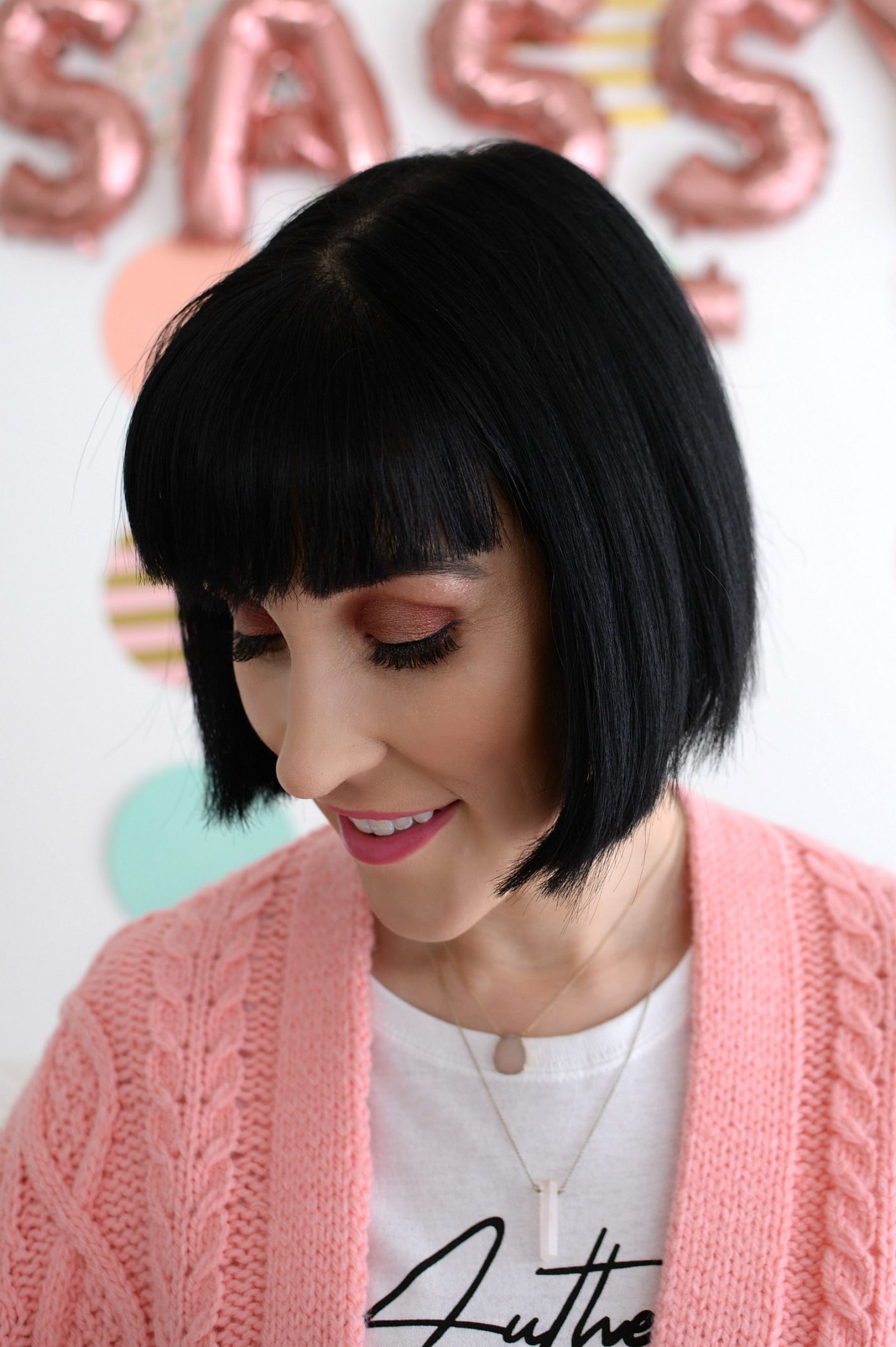 How Samantha Blatnicky Makeup & Lash Artist created this look:
Primer: Guerlain L'Or Radiance Primer
Foundation: Guerlain Lingerie de Peau Fluide
Bronzer: Guerlain Terracotta Electric Light
Blush: Guerlain Terracotta Light Healthy Glow Vitamin-Radiance Powder
Highlight: Guerlain Météorites Meteorites Electric Pearls Powder
Eyeshadow: Guerlain Electric Look Palette in the top two gold and the bottom teal shades 
Liner: Guerlain Precision Felt Eyeliner L'Art du Trait
Mascara: Guerlain Maxi Lash So Volume
Lipstick: Guerlain La Petite Robe Noire Deliciously Shiny Lipstick in shade 073