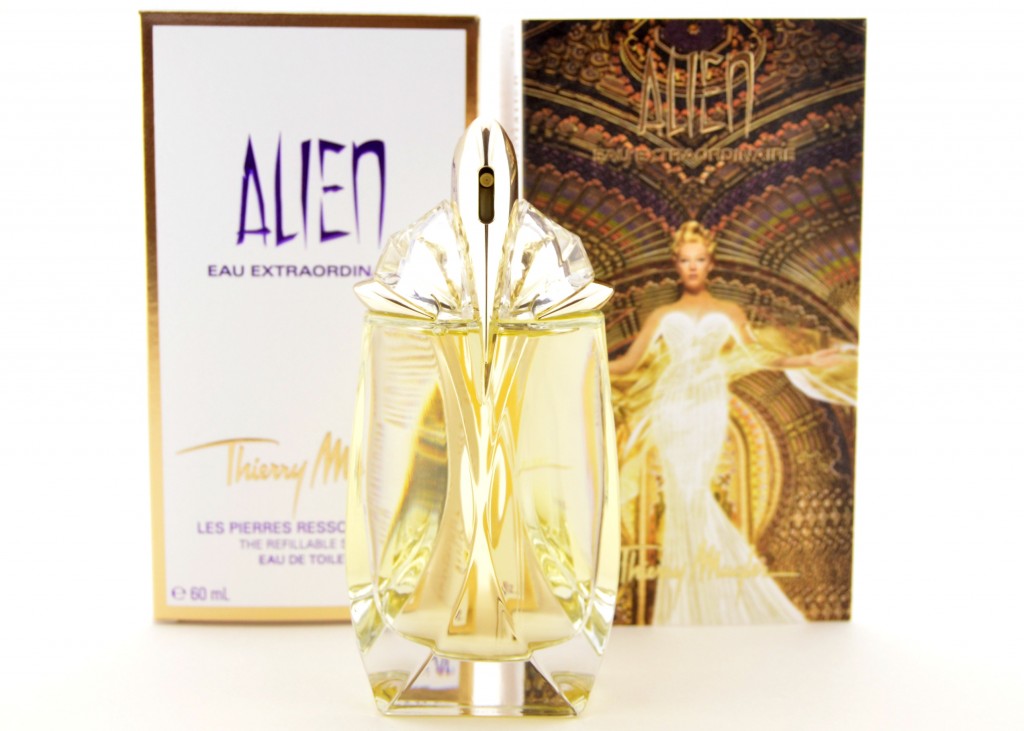 A sexy and captivating scent

When Thierry Mugler puts out a new perfume, you run, not walk, to your nearest fragrance counter to take a sniff. The Alien collection is truly fantastic, I've owned both the Alien Essence Absolue and Alien Liquer De Parfum and now there's a new scent in town. The Alien Eau Extraordinaire has delicate floral notes that enhance the sensuality of a woman with an incandescent freshness. In keeping with Alien's signature scents of white Amber and cashmeran wood, Alien Eau Extraordinaire features a floral, woody, Amber creation in three revelations. The new perfume by Thierry Mugler was created to transfer the feeling of tranquility and happiness to all women and is crafted with only the finest ingredients.
Alien Eau Extraordinaire comes in a beautiful crystalline bottle that's inspired by the precious, marquise-cut gemstone. The body is curved, has a massive, transparent bottom with gold detail throughout. The liquid is pale beige with icy beige details on the flacon. It has the freshness of a radiant bouquet with tops notes of an irresistible blend of Tunisian Neroli, with hints of orange blossom, bergamot and tea accord. The heart of the perfume adds warmth and a sensual accord with honey-tone scent of the Tiara flower and mysterious woody scent of cashmeran. The base note adds a comforting and sensual aroma of Alien's signature scent of white Amber.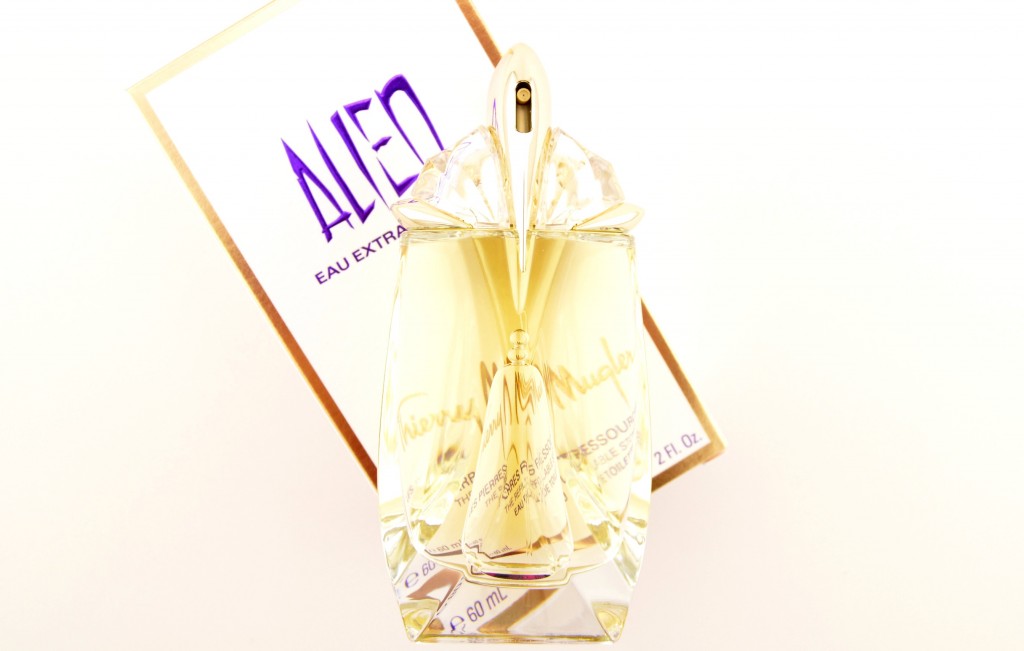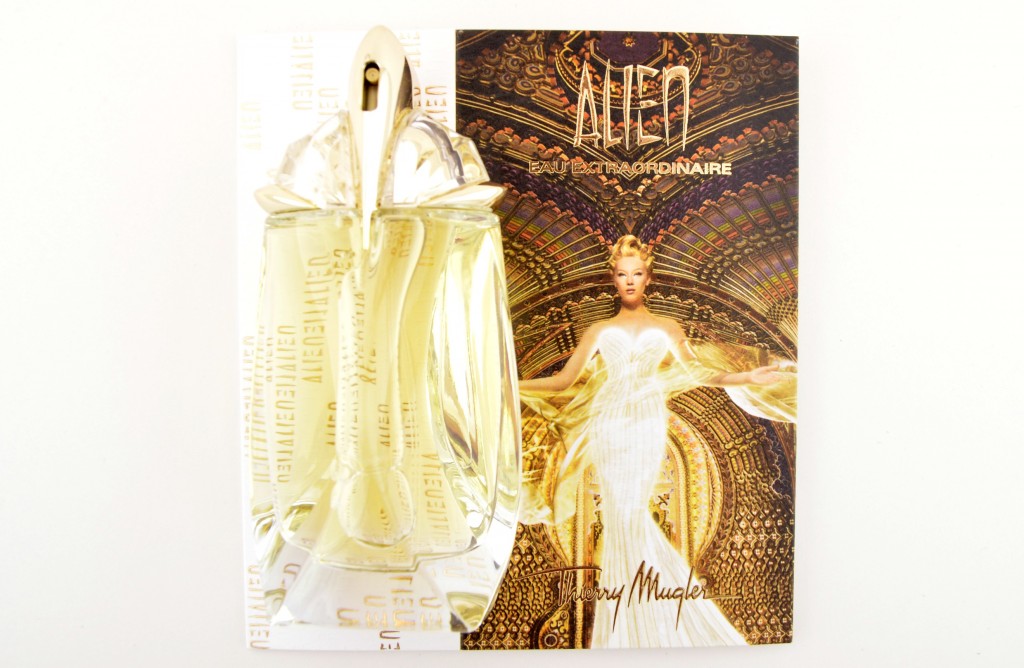 Alien Eau Extraordinaire truly is extraordinary. Although you can tell it's a part of the Alien family, it has a lighter, fresher, sweeter twist to it. It gives a fresh citrusy scent softened by tea leaves, along with a sweet, subtle warmth of Amber that lingers for a few hours. This is a much lighter scent than the other two in the collection, perfect for the summertime, but still gives you that decadent, alluring, sensual scent that's extremely erotic. In the summer I enjoy the refreshing and energizing citrusy aromas, but it has to be paired with warmer notes, so it isn't overly sweet. This perfume has the best of both worlds, citrus with the sexy and captivating scent of Amber. It retails for $70 for 60ml and $90 for 90ml at your local Hudson's Bay, Sephora and Shoppers Drug Mart and a 90ml refillable program for only $70 exclusively at Hudson's Bay.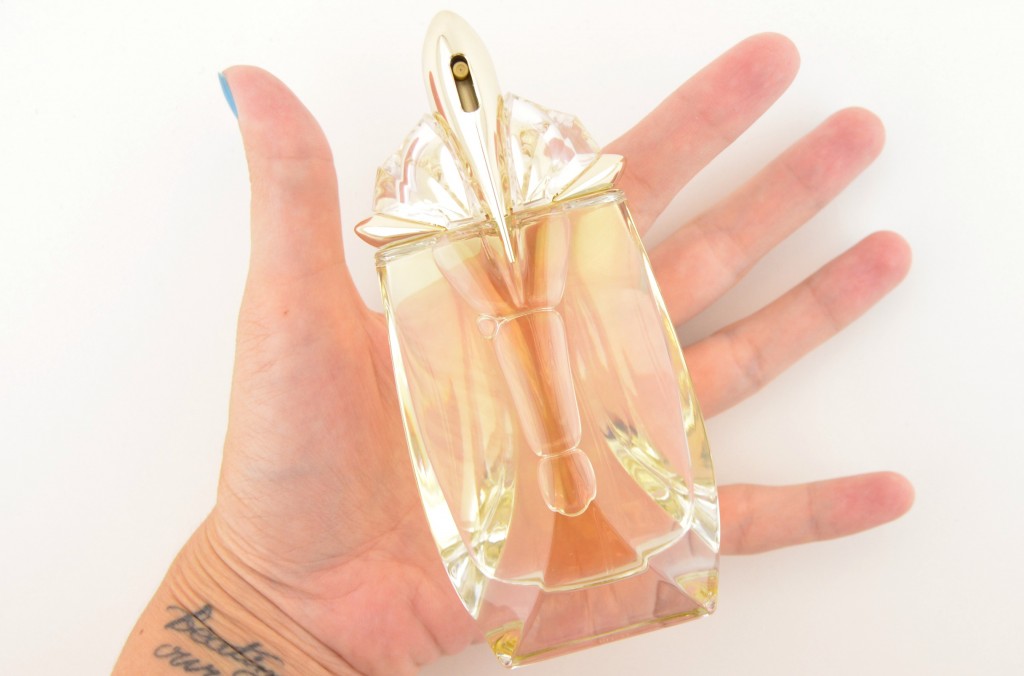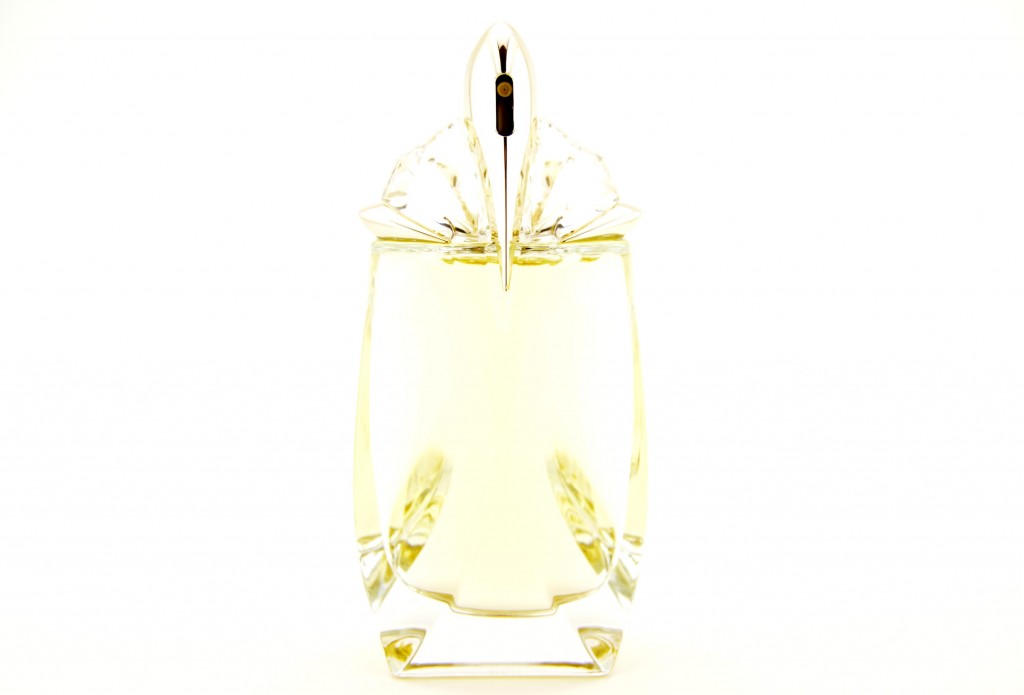 If you like this Alien Eau Extraordinaire Review, you might also like Burberry Brit Rhythm and Calvin Klein ETERNITY Summer 2014