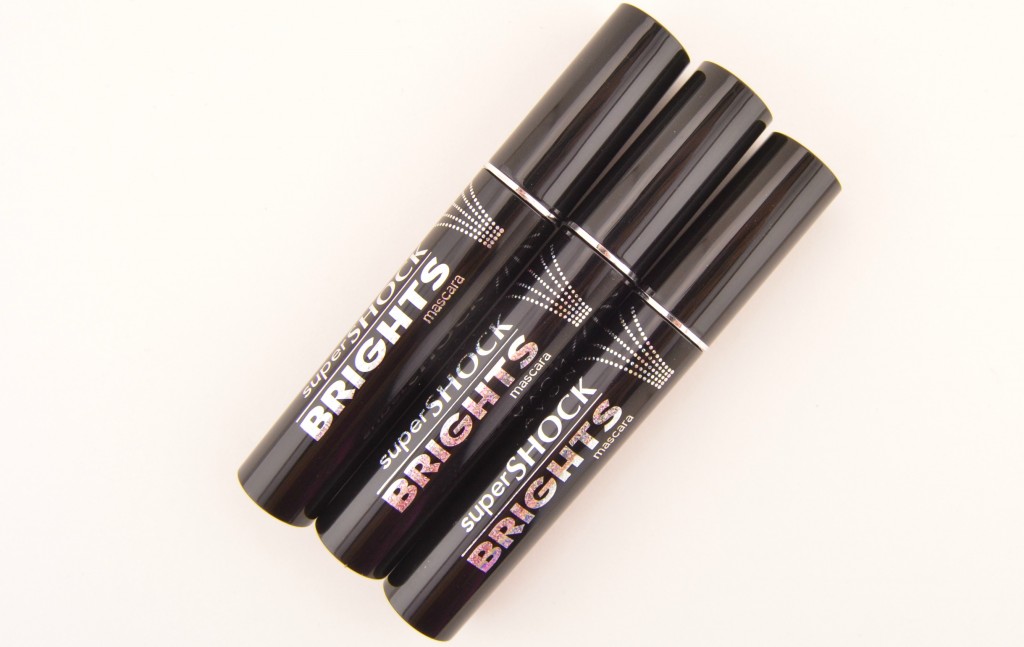 Hello 80's

It seems like every company is coming out with bold, bright and colourful mascaras this season. Hello 80's! Avon has new shocking shades of mascara to create hot summer looks this season for less. Avon SuperShock Brights Mascara is done in 3 limited edition shades of emerald, violet and royal blue for only $9.99 each. This is perfect for those that don't want to spend $20+ on a coloured mascara they may only use a few times, on those fun nights out.

Avon SuperShock Brights Mascara comes in a large black tube with sparkly, silvery, fireworks detail on the front. It features a relatively big wand with lots of soft, thin bristles that really help to pack on the mascara for easy application. It has a light and creamy formula that is easily buildable without clumping. It does take a few coats for true intensity, like most coloured mascara, but layering is a breeze without looking spidery. It keeps lashes feeling soft and supple without feeling stiff or crunchy. It helps give length and thickness, although it doesn't hold a curl that long. Although it isn't waterproof, it doesn't flake or smudge throughout the day.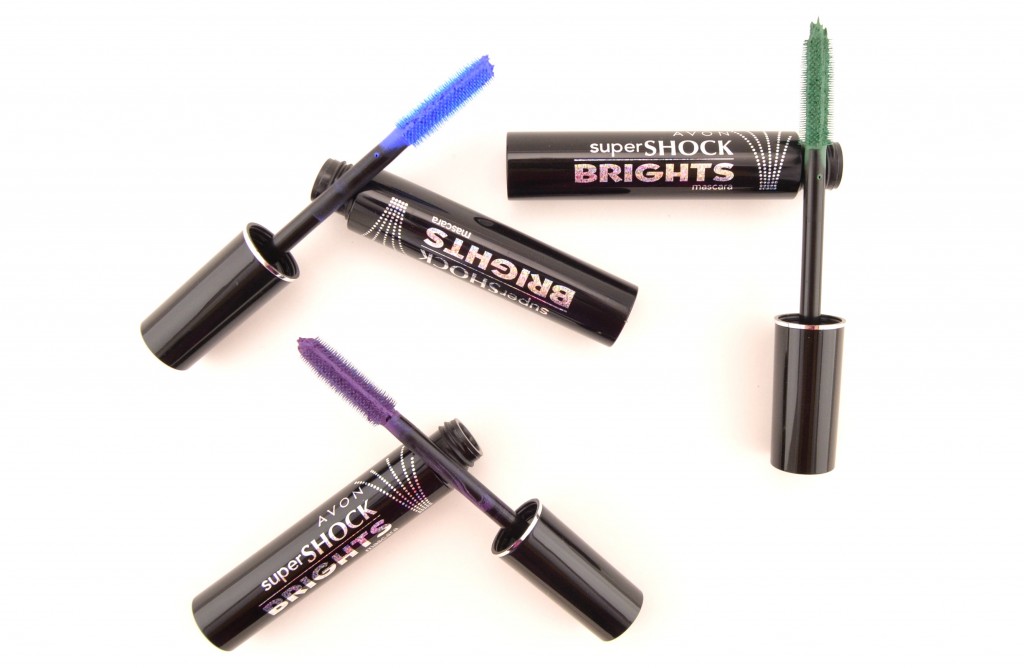 Avon SuperShock Brights Mascara is perfect to layer on both your top and bottom lashes to really make your eyes pop. These would be perfect for those days when you don't want to wear a lot of makeup, as it is bold enough to wear on its own. If you are planning on wearing it with other cosmetics, keep the rest of your makeup simple and let the mascara make the statement. Keep the eye shadows neutral and the eyeliner to a minimal. For a more subtle way of wearing coloured mascara, try pairing it over your favourite black mascara, just on the tips of the lashes for a toned down effect.

Avon SuperShock Brights Mascara in Emerald Shock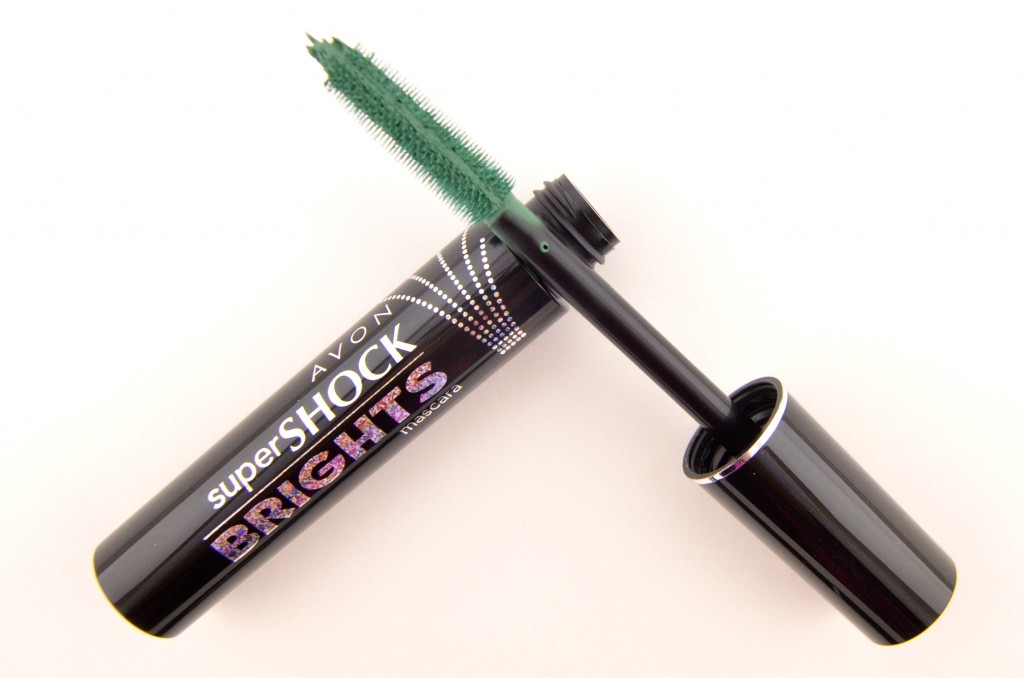 Avon SuperShock Brights Mascara in Violet Shock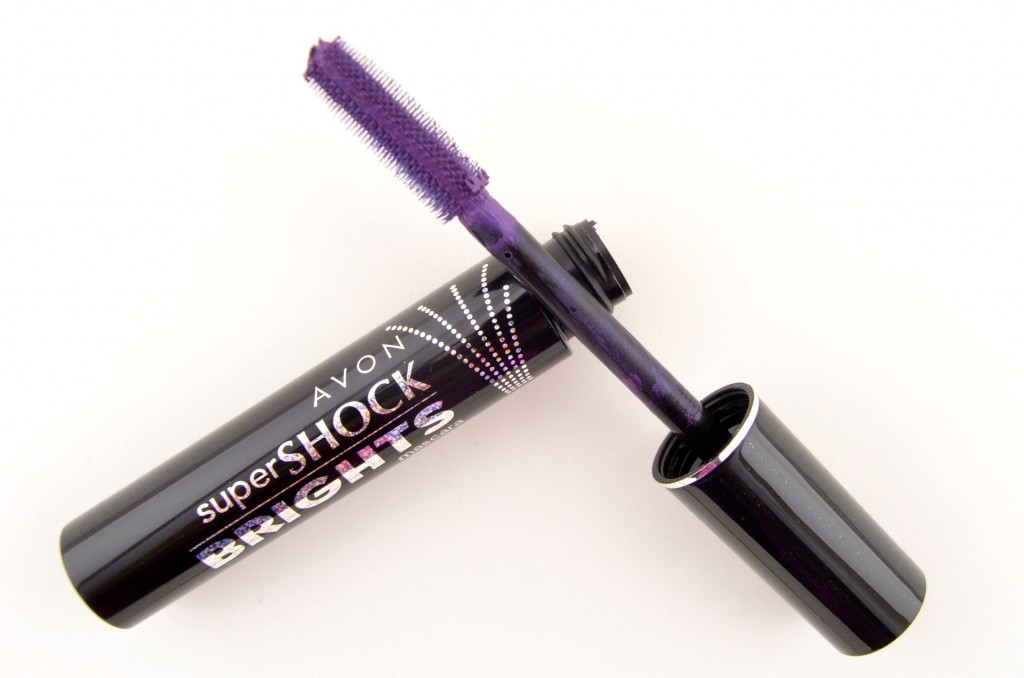 Avon SuperShock Brights Mascara in Royal Shock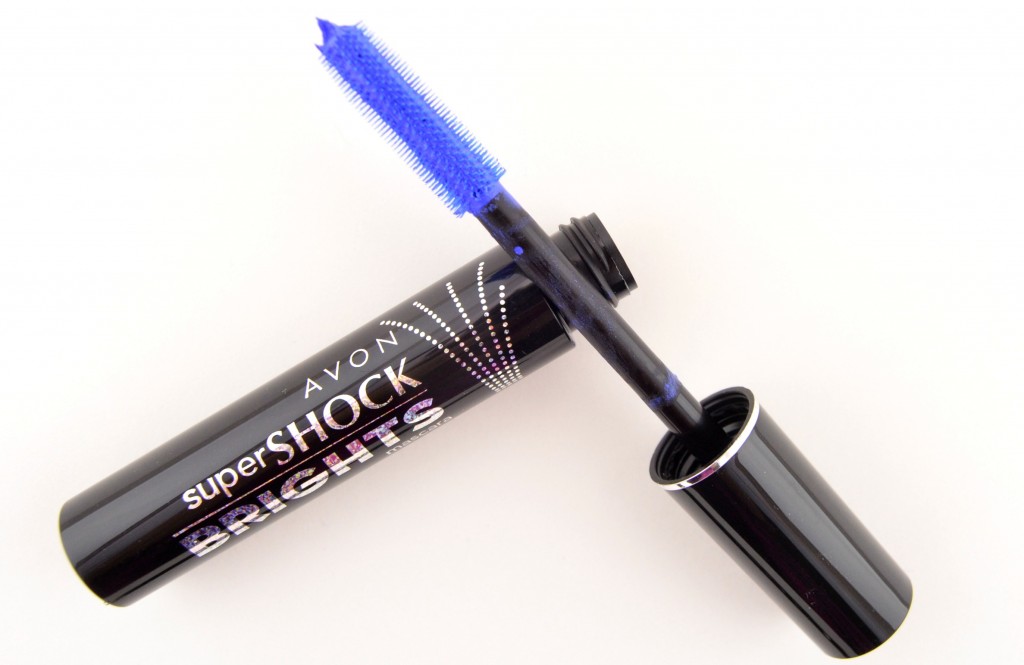 If you like this Avon SuperShock Brights Mascara Review, you might also enjoy L'Oreal Miss Manga Mascara and Dior Addict It-Lash Mascara