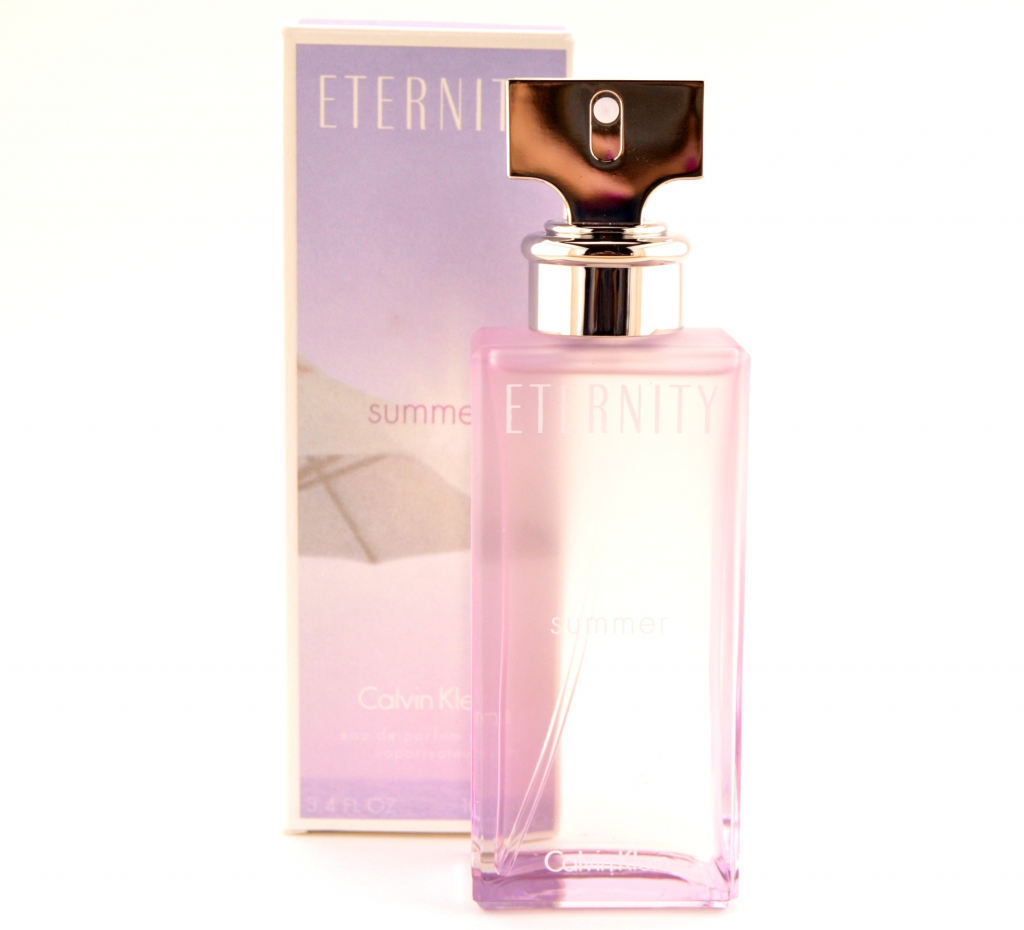 Calvin Klein ETERNITY Summer is another fragrance that comes out with a limited edition scent each summer and this year's version evokes a peaceful, blissful and relaxing day at the beach. Much like CK One Summer (found here), it gives off a citrusy and floraly scent that will have you dreaming of warmer weather to come.
Calvin Klein ETERNITY Summer 2014 opens with sparkling notes of mandarin and the crispness of bamboo leaves, and includes notes of pear and watermelon. Its sunny heart features floral notes of peony, water lily, gardenia and neroli. It has base notes of gentle musk and blonde woods, giving it a sensuality to the scent.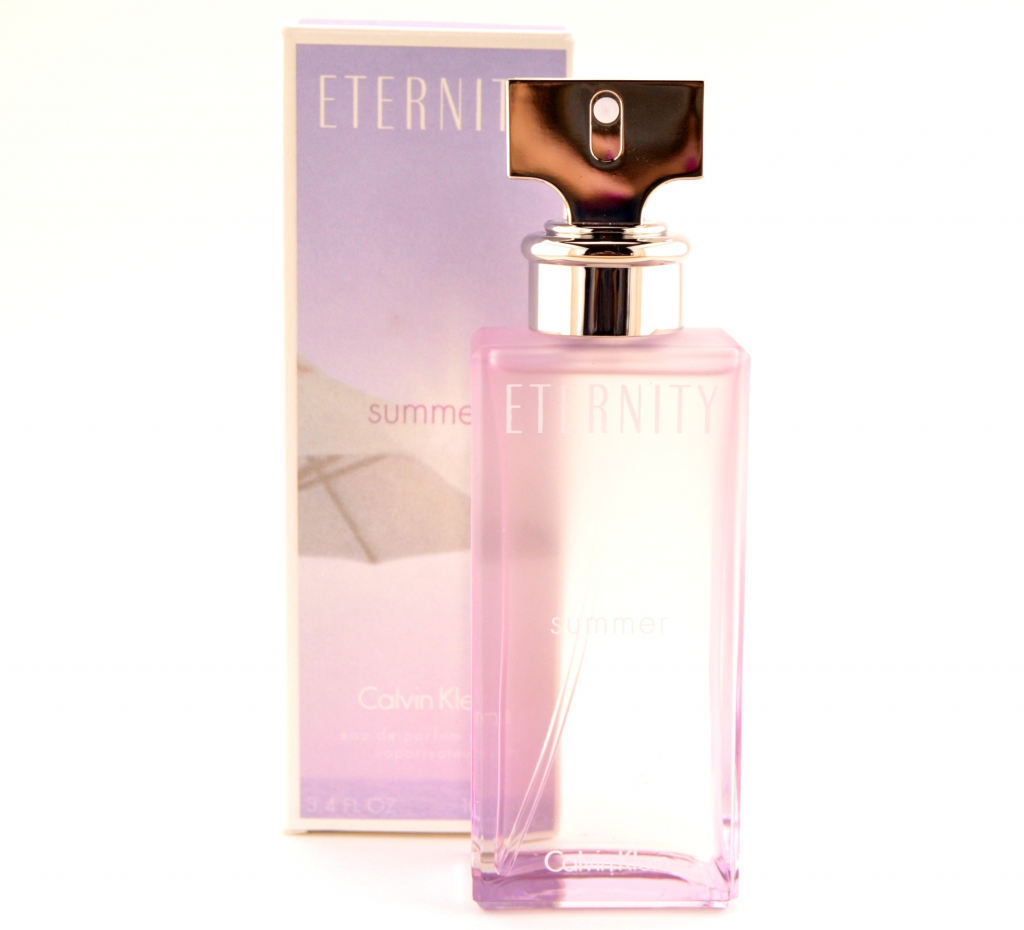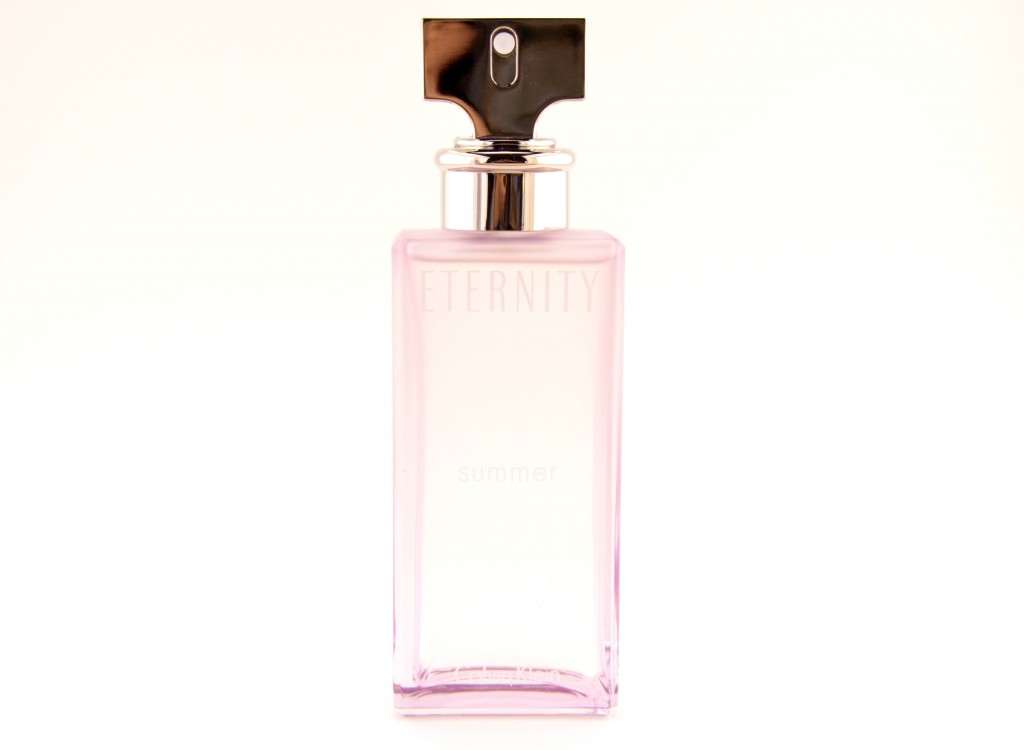 Calvin Klein ETERNITY Summer comes in the classic slender, pinky purple, square shaped glass bottle, with an unusual silver, mirrored spray and a small white nozzle to dispense the perfume from that doesn't require a lid to stay fresh. The tops notes were perfectly combined giving it a fresh and citrusy feel, followed by the floral scents of lily and gardenias, as if you just walked into a botanical garden. The dry down notes pulled the entire scent together and gave it a sweeter, yet musky scent to the fragrance.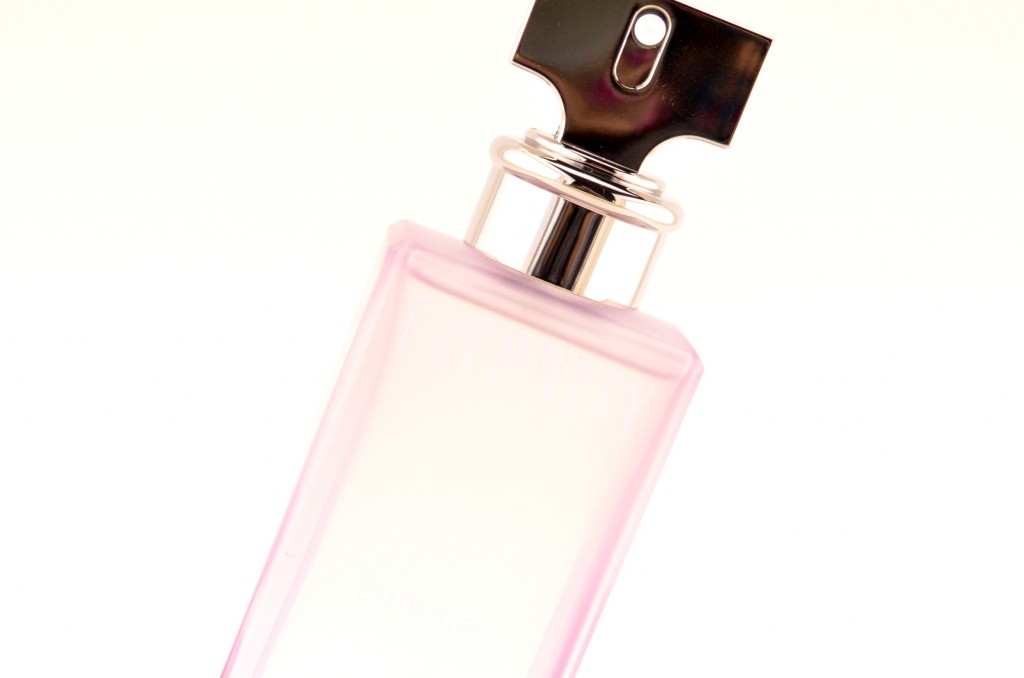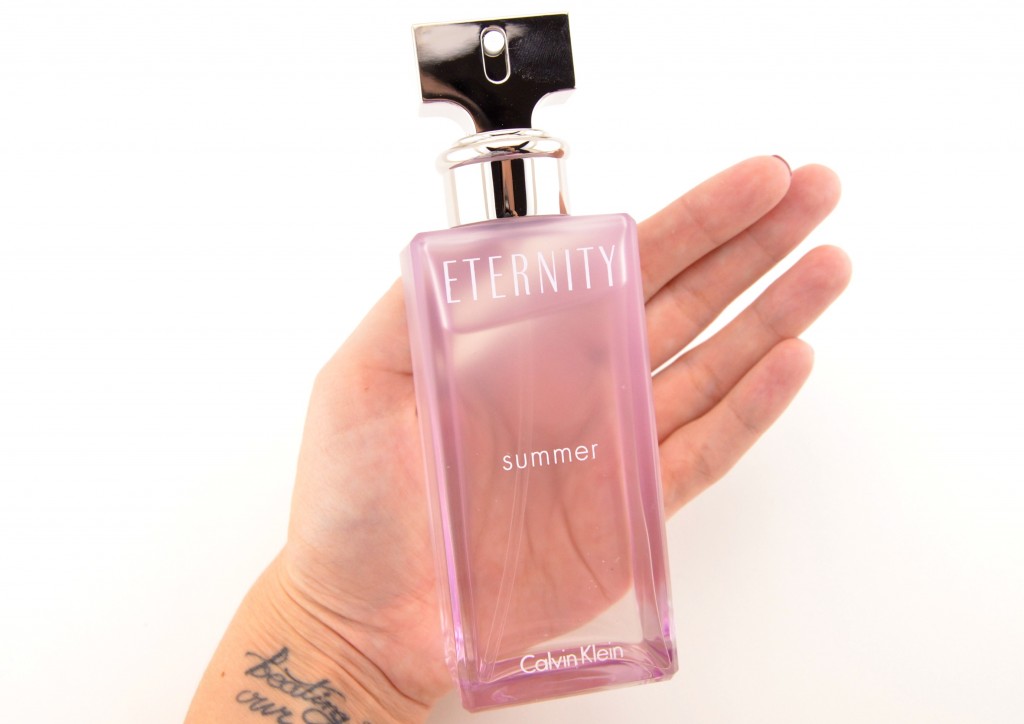 Calvin Klein ETERNITY Summer embodies the tranquillity of lying on the beach beside the gentle waves, as frosted sea glass shimmers in the sand. It can easily take you from day to night and lasts about 6 hours before fading. It retails for $94 for 100ml.