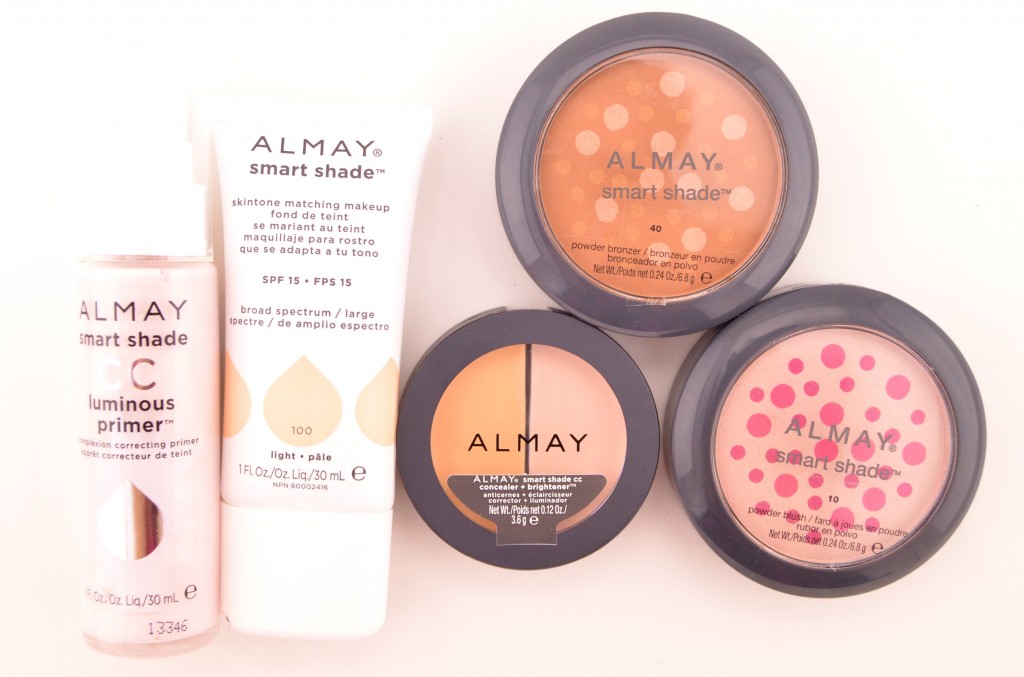 Instantly transforms into your perfect shade

How many times have you been to the makeup counter and felt overwhelmed by all the foundation, concealer and blush options? Almay Smart Shade features an entire collection of self-adjusting formulas, with tiny micro beads, that instantly transforms into the perfect shade for your own personal complexion. Almay Smart Shade line consists of 10 different products, contains only 3 shades per category, taking the guesswork out of finding the right shade, each and every time.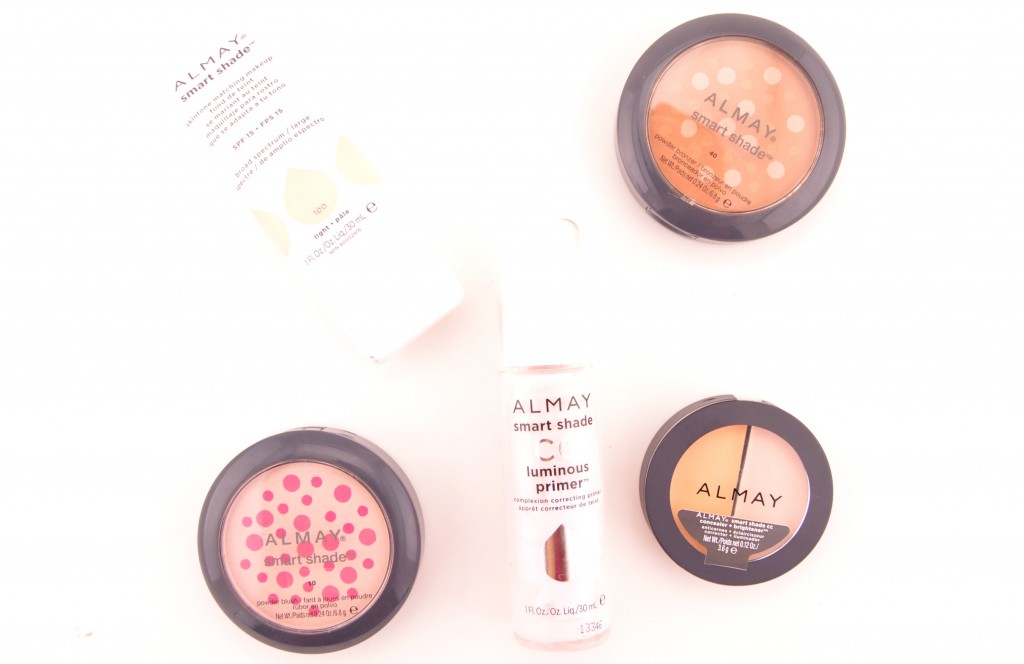 The first step in my current makeup routine is applying Almay Smart Shade CC Luminous Primer. It comes in a large glass bottle with attached pump that dispenses the perfect amount of primer. It not only preps the skin for foundation, it gives added skincare benefits, along with SPF 15. It has a lightweight, extremely hydrating, incredibly creamy, pale pearly pink formula that has a slight shimmer to it. It helps to smooth and soften the skin that will help improve the foundation application process, without that heavy silicone feeling. It blends into the skin wonderfully, it absorbs fairly quickly, and leaves behind a slight pinkish hue on the skin that helps combat the appearance of dull skin. Skin instantly looks brighter with a luminous finish that gives the appearance of a fresher, more wide-awake look. It does an excellent job at keeping skin hydrated and moisturized throughout the day. If you're looking to fill in pores, or blur fine lines, you'll want to apply another pore primer overtop. It retails for $15.99.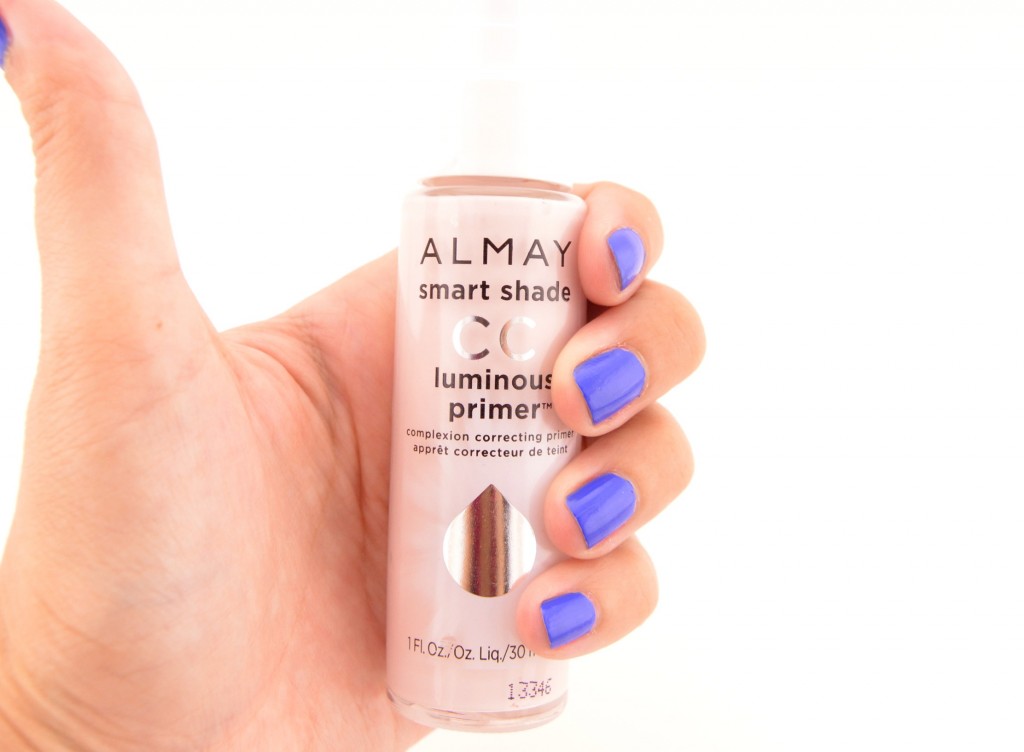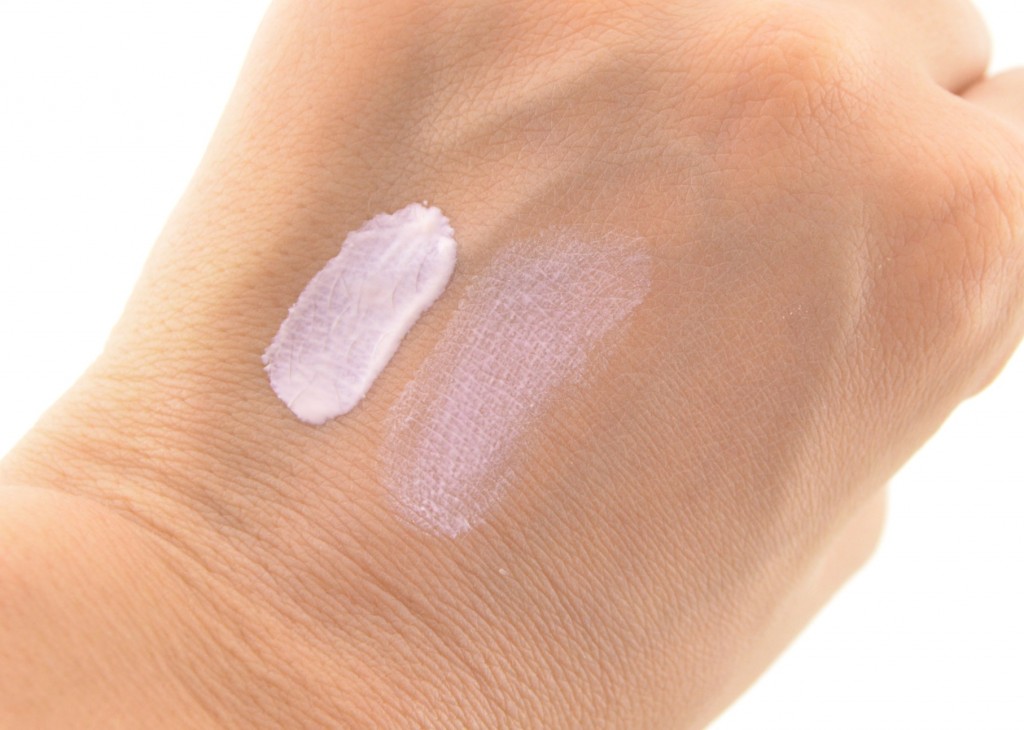 Almay Smart Shade Skintone Matching Makeup comes in a brand new, sleek, white squeeze tube package, with a lightweight, silky, creamy texture. It also contains SPF, is hypoallergenic and dermatologist tested, perfect for those with sensitive skin. It has a thin white formula with tiny black dots of pigments throughout it that bursts once you start to blend it into the skin. It instantly adjusts to the natural tone of your skin for an extremely natural looking finish. It provides a light coverage that's buildable, up to a medium coverage, without feeling heavy or looking cakey or dry. It applies evenly and easily with just the use of your fingertips, it blends into the skin beautifully and lasts throughout the day without oxidizing, fading or clinging to dry areas of the face. It comes in shades of light, light/medium and medium for $15.99.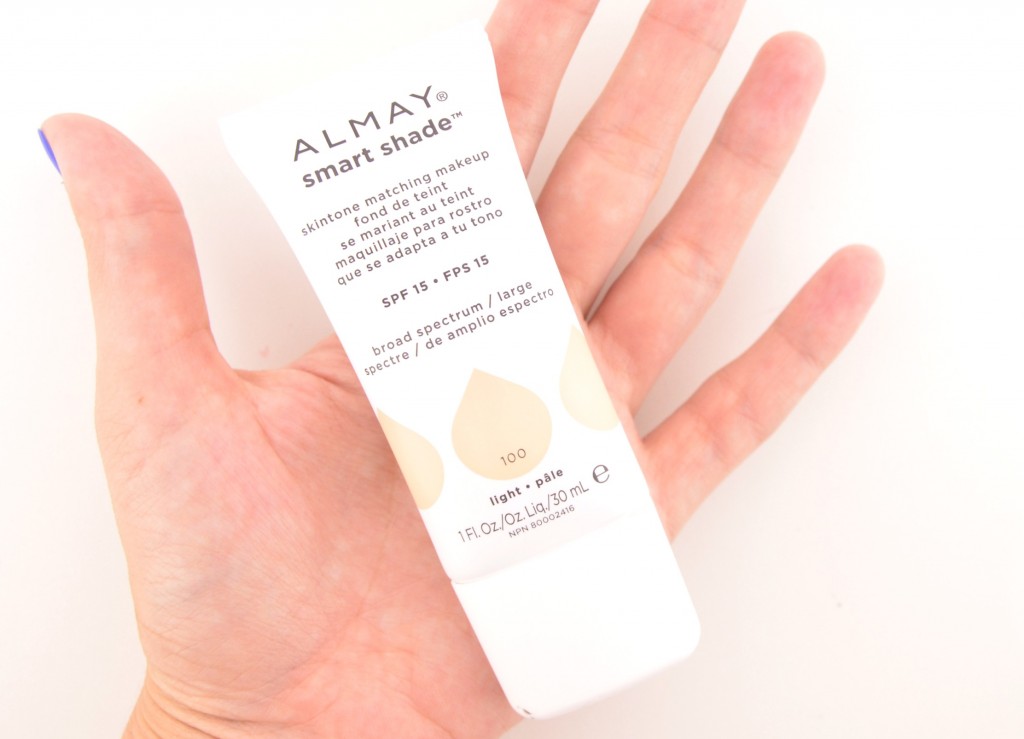 Almay Smart Shade CC Concealer and Brightener comes in a dual side round container that features a light beige concealer on one side, that helps to conceal blemishes, even out skintone, correct discolouration and minimize redness, for a flawless look. The other side contains an even lighter beige, with cool pink undertone brightener that can be used under the eyes to give you a well-rested, natural glow to the skin. It has a dense texture, with a somewhat silicone feel that applies easily and doesn't settle into fine lines and wrinkles. It blends out quite nicely and gives a sheer coverage that conceals minor blemishes and redness. The brightener could use a little more shimmer for a more radiant and luminous glow, but in a pinch, it works. If you have really dark circles, you might need a thicker, more pigmented formula? It doesn't feel heavy, doesn't cling to dry areas and doesn't crease. It doesn't last throughout the day, however, it will start to wear/ fade within 4 to 5 hours. It comes in shades light, light/medium and medium for $9.99.
Almay Smart Shade Powder Blush comes in a sleek, convenient, dual compact that features the powder blush on top and when flipped over, contains a blush brush and full sized mirror on the bottom. This is the perfect blush to travel with. It has a lightweight, creamy smooth formula that is made up of three different shades of bricked colours, that when swirled together, create the perfect shade for each skin tone. It has one solid dominate shade and 2 different, tiny polka dot shades that help to brighten up any complexion for a naturally, radiant looking finish. It does have a somewhat drier texture that can be a little difficult to work with. I find the brush, that is provided with the blush, doesn't work that well, you have to continue to swirl and swipe to transfer the powder onto your cheeks. A kabuki brush does a much better job at applying the blush, as it glides onto the skin easier and picks up more product. It does blend out beautifully and doesn't cling to any dry patches and lasts throughout the day without fading. It comes in shades of coral, nude and pink for $11.99.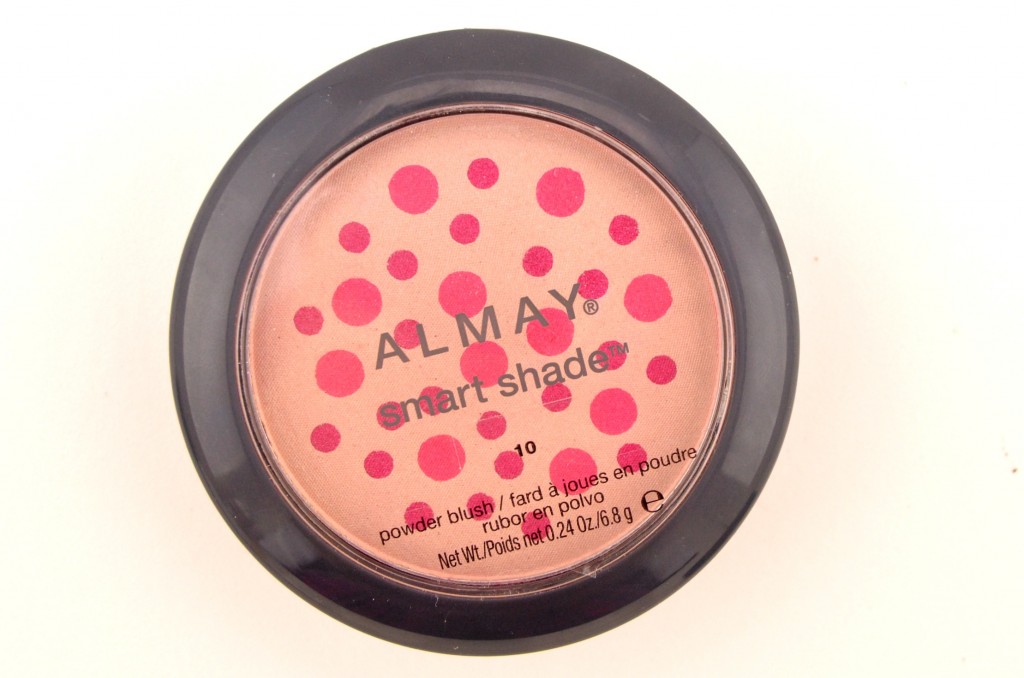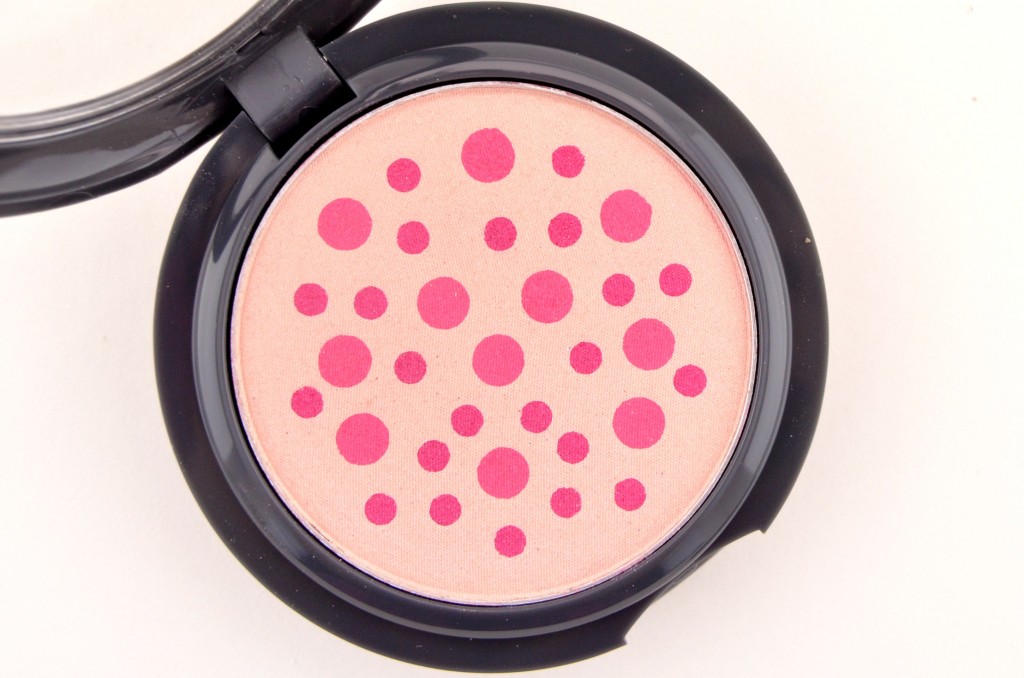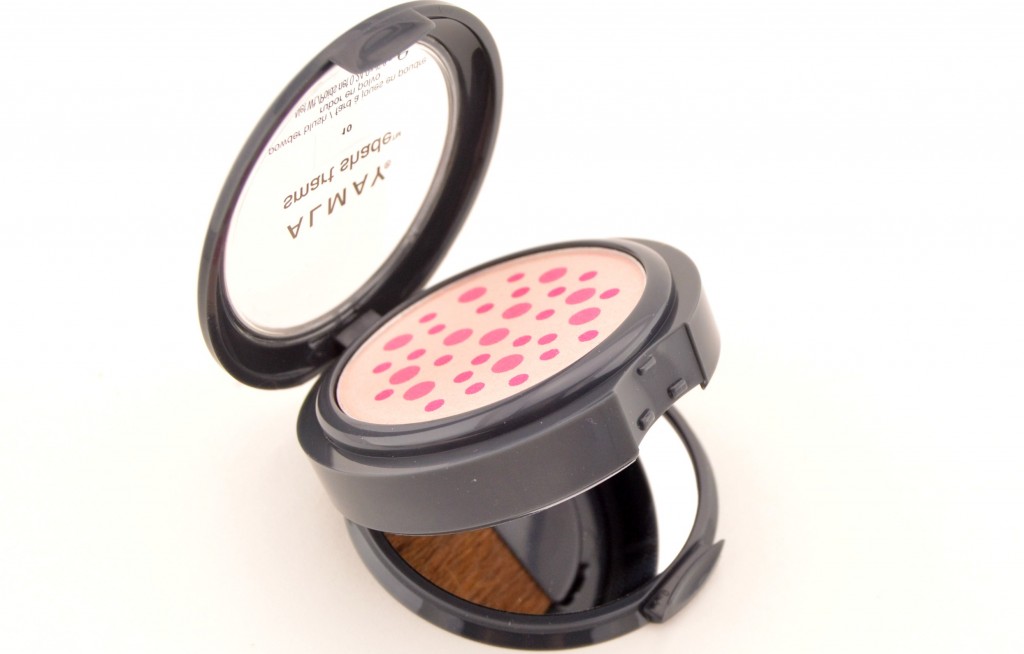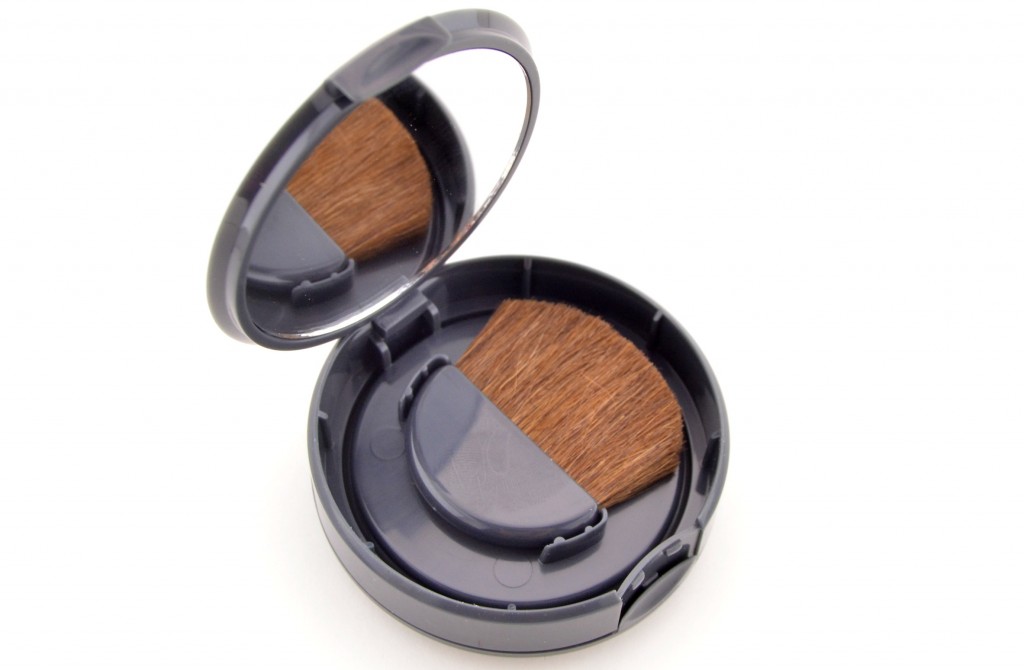 Almay Smart Shade Bronzer has the same idea as the powder blush, same great packaging, same great formula, and same great finish. This bronzer is perfect for fair/ pale ladies like myself, as it doesn't look fake or orange on the skin. It just gives the skin a perfectly bronzed, perfectly natural sunkissed look that's perfect for summer. It comes in one universal shade of Sunkissed for $11.99.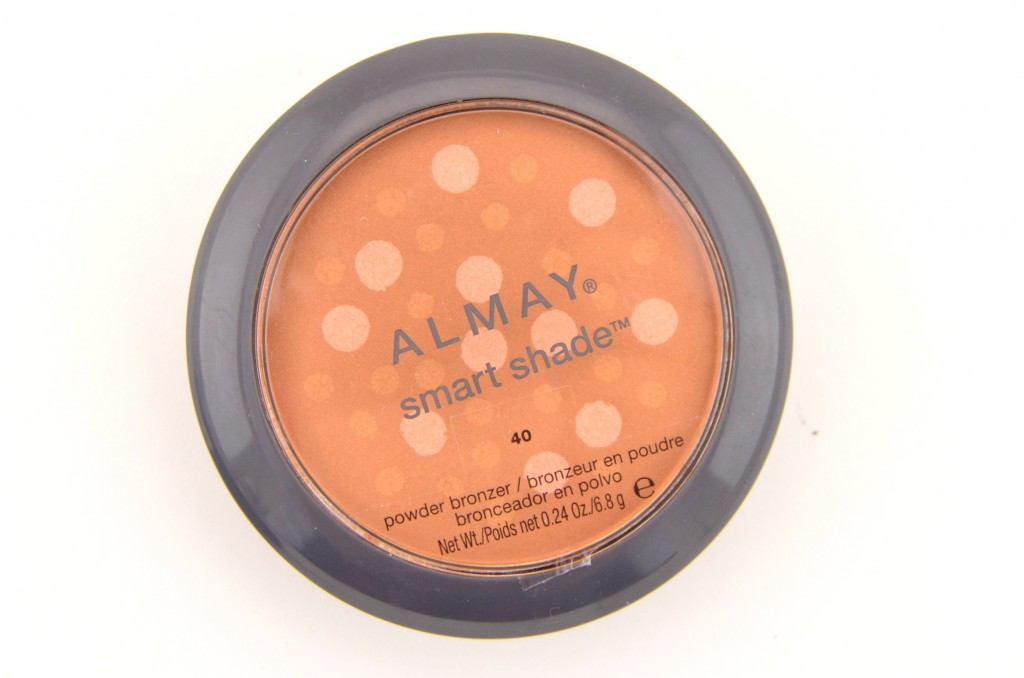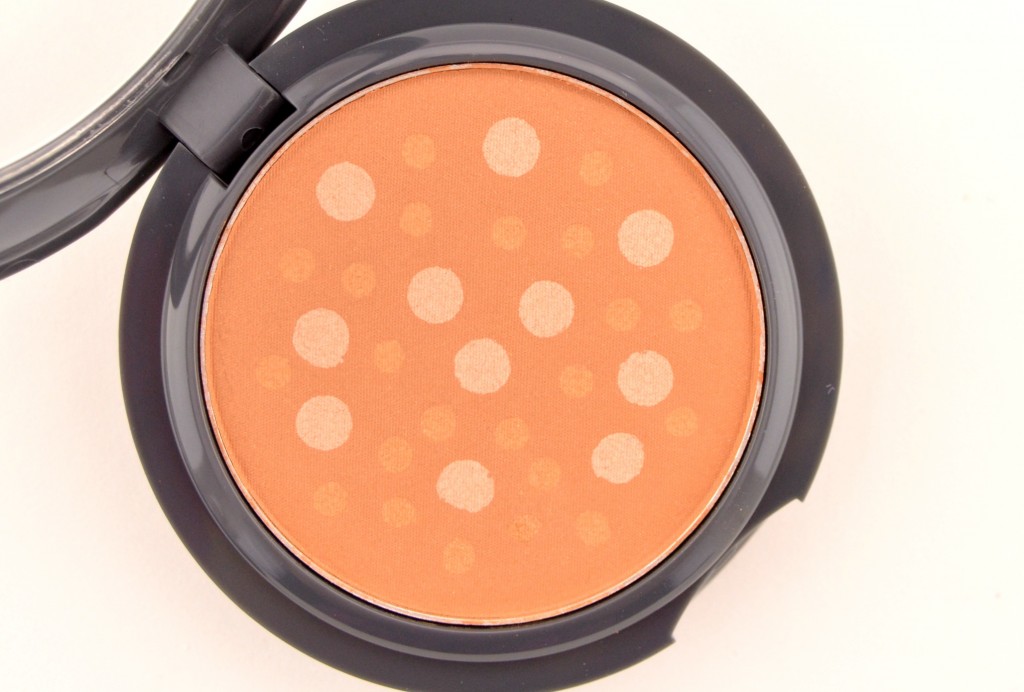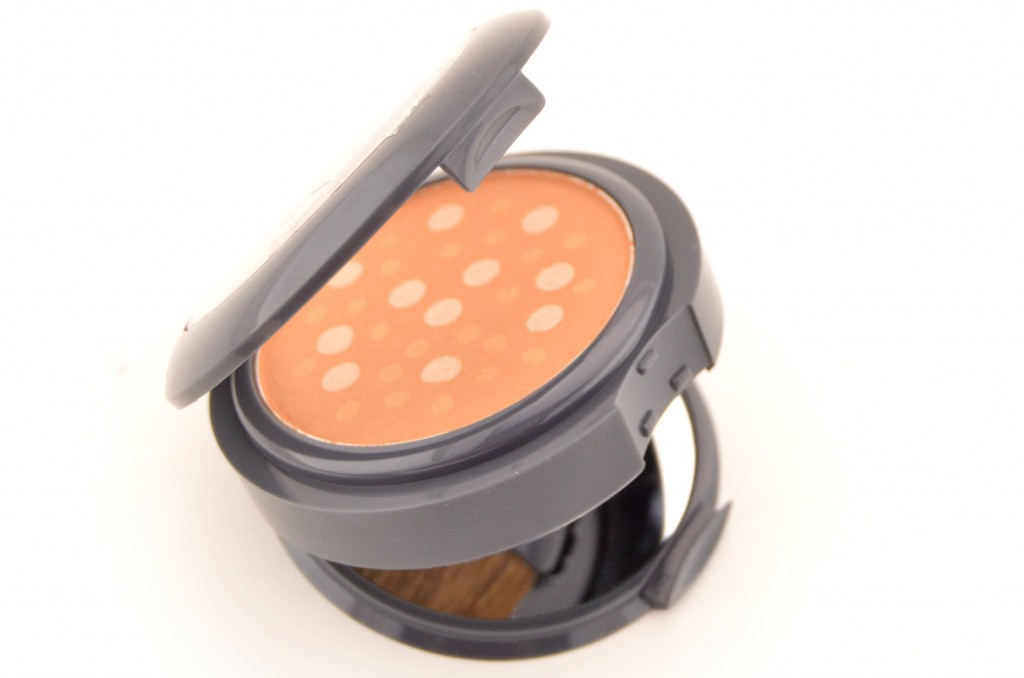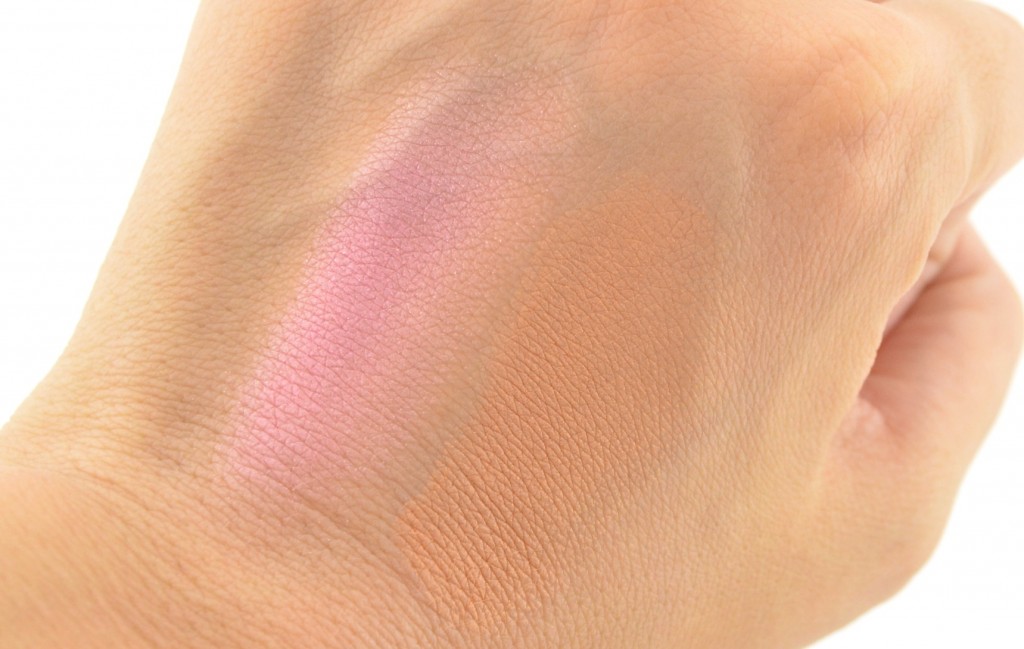 If you enjoyed this Almay Smart Shade Review, you might also love L'Oreal Magic Skin Beautifier BB Cream and Garnier Ultra-Lift Transformer Anti-Age Skin Corrector