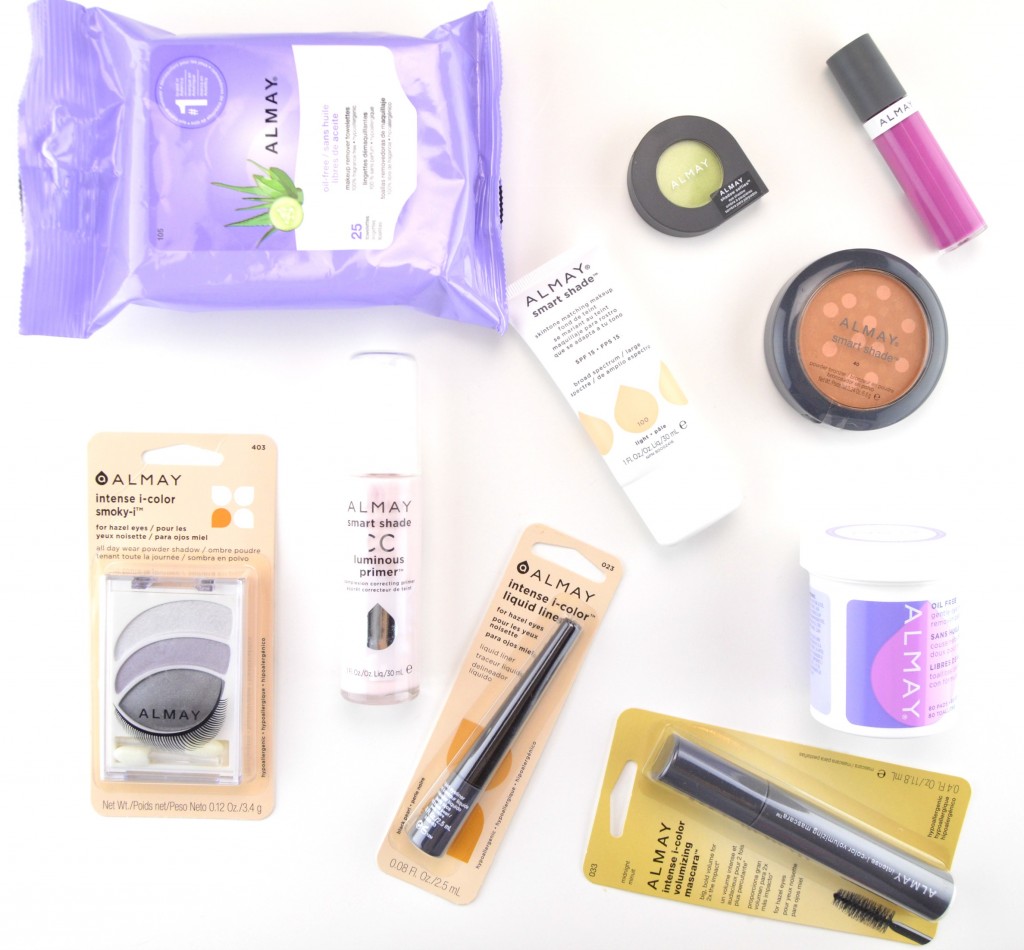 Perfectly Glowing Skin

You may remember my post about the Almay Practice Makes Perfect Picnic I attended a few weeks ago, an interactive cosmetic workshop where Almay's National Product Trainer, Jacquie Hutchinson, gave us tips and tricks on how to achieve perfectly glowing skin this summer in as little as 5 minutes. Each guest received Jacquie's top 10 Almay products, housed in a chic lunch bag, that best suited our skintone and eye colour. Of course, I'll be working with products that are suited for pale, light skin and hazel eyes.

We learned the secret to a perfect makeup application is having fresh, clean, dry skin. Start by removing any excess dirt, oil and makeup with Almay's Makeup Remover Towelettes and Oil-Free Makeup Remover Pads (full review here).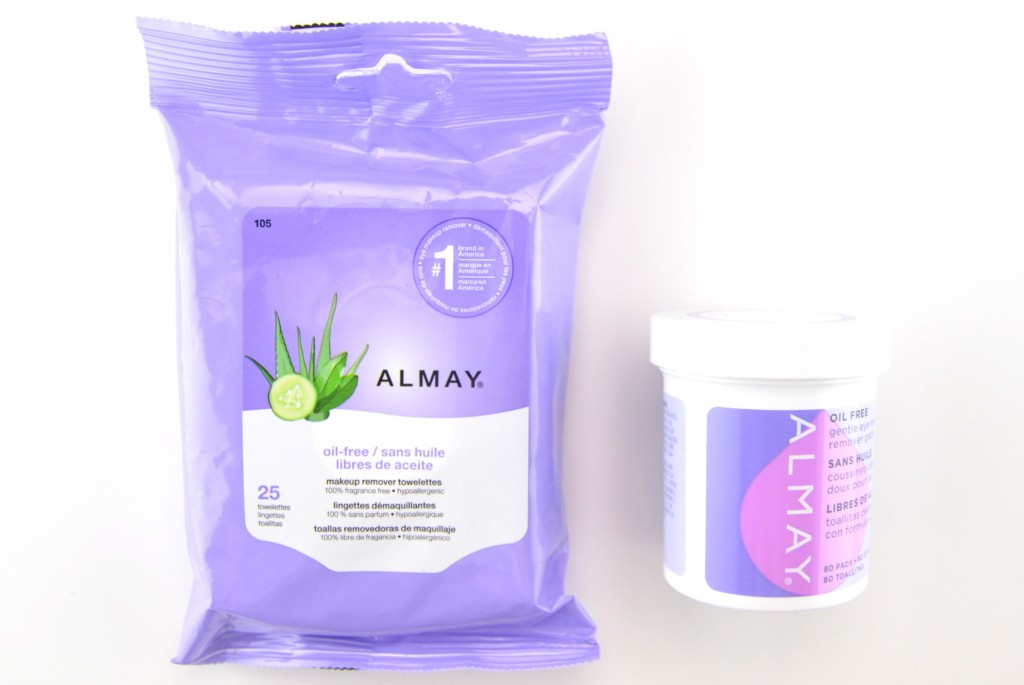 Next up, prep the skin for foundation with Almay's Smart Shade CC Luminous Primer (full review here) that also includes added skincare benefits, along with SPF 15, for those days when you forget to apply sunblock. Its creamy, pale pearly pink formula, with slight shimmer, instantly brightens skin with a luminous finish to give the appearance of a fresher, more wide-awake look, even before foundation.

After the primer comes Almay Smart Shade Skintone Matching Makeup (full review here) that starts off white with tiny black dots of pigments that instantly burst once on contact with your skin to adjust to the natural tone of your skin. Rather than using a makeup brush, Jacquie suggests using your fingertips, as the heat from your hands will help achieve a smoother, more natural finish. It offers a light coverage that's buildable to a medium and provides an extremely natural looking skin that lasts throughout the day.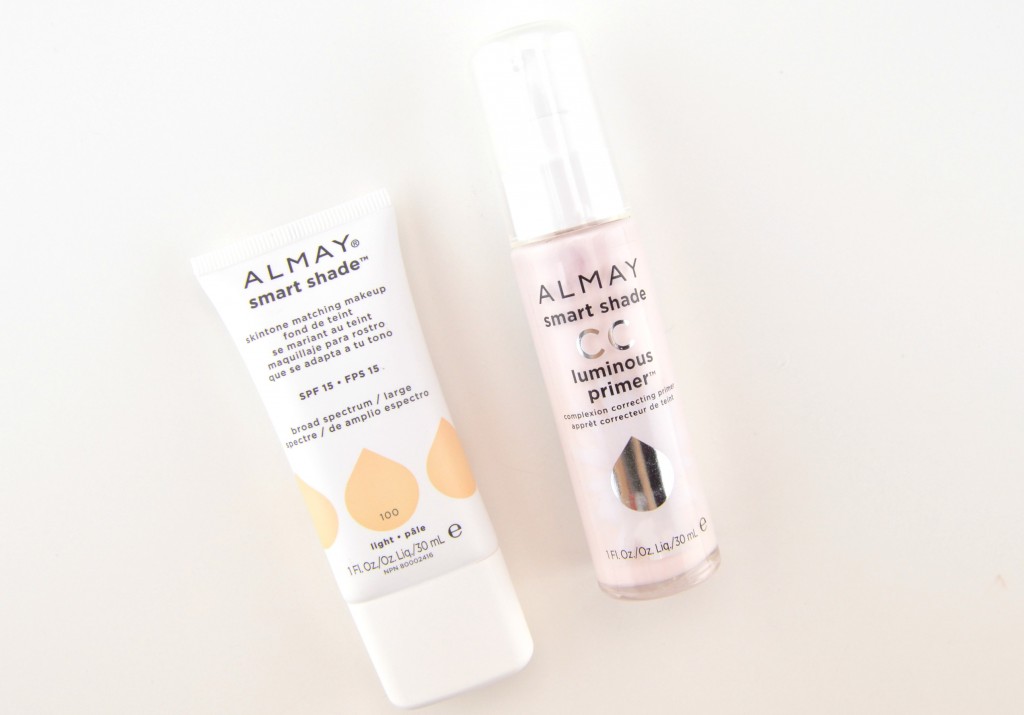 Moving onto the eyes with the help of Almay Intense i-Color Smoky Kit which features a trio of shades that complement your specific eye colour. Jacquie recommends using the sponge tip applicators that come with the kit, but blot the colours on the back of your hand before applying, to help warm up the shadows and prevent fallout. She also suggests using a sweeping motion from side to side, from middle to the outer edges, so you don't get any harsh lines. Start by applying the bottom shade all over the lid, follow by the centre shade in the middle of the lid and blend into the crease. Jacquie suggests applying the darkest shade just above the crease, contrary to what we hear about applying the deeper shade in the crease. This will help to create a more smoky and dramatic look, by creating depth and the illusion of a larger eye. Apply the lighter shade onto the brow bone to act as a highlight and blend.

We're all used to black eyeliner, but Jacquie proposes to try using Almay Intense i-Color Liquid Liner in a shade that's recommended for our eye colour. I was provided with Black Pearl, a little less harsh than a traditional black, and I have to admit, I enjoyed the turnout. She suggests applying the liner along your lash line and under your eyes for a more pulled together look. For best results, use the side of the liner brush for the lash line and the tip of the brush for under your eye. Also pull the side of your eye, ever so gently, to help smooth out any uneven skin.

Last step in the perfect smoky eye look is to finish off with a few coats of Almay Intense i-Color Volumizing Mascara. Not only does it give incredible volume, it adds length and curl to each lash.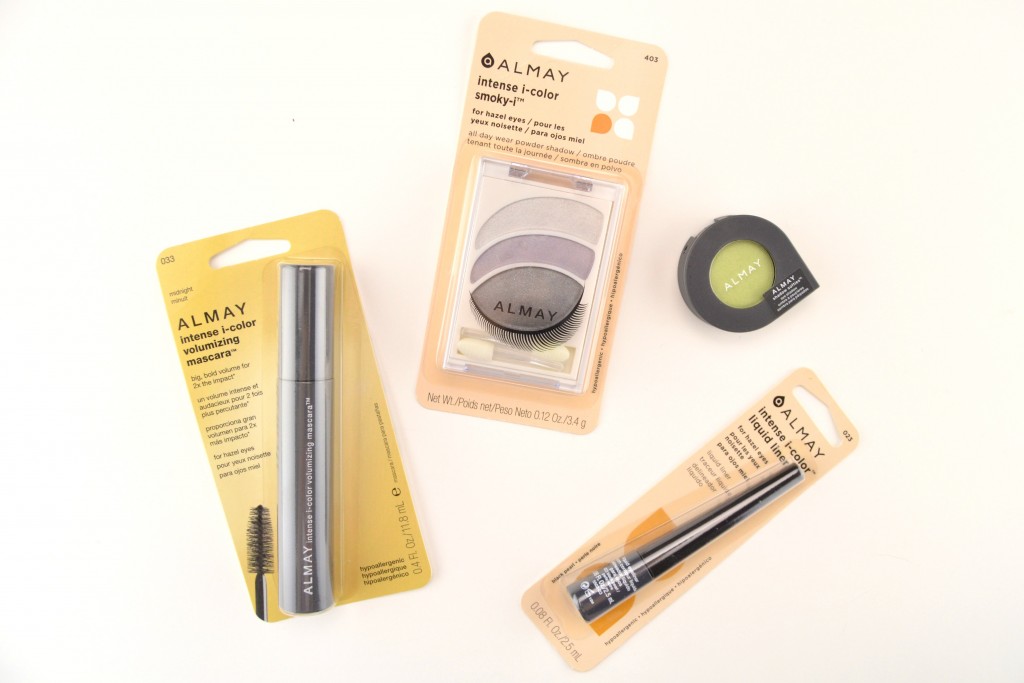 We all want that sunkissed glow all year round and with Almay Smart Shade Bronzer it's achievable. Its universal shade is perfect for all skintones and doesn't leave your skin looking orange or fake. Apply to the hollows of your cheeks and temples and don't forget about your jawline and neck for that perfectly bronzed, perfectly natural glow.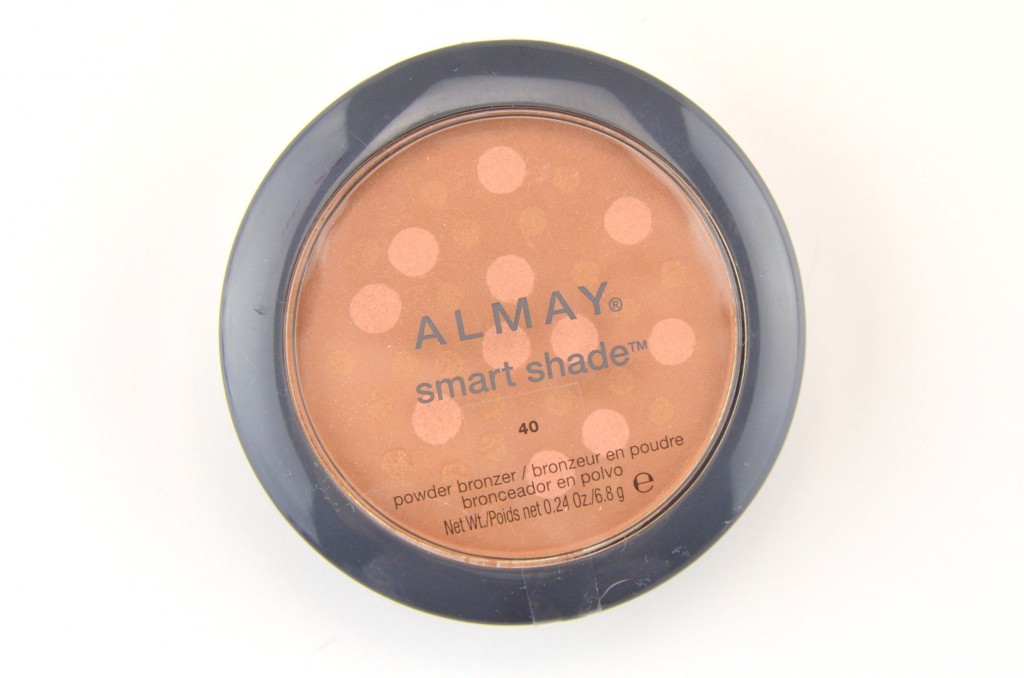 Final step, but the most important step, if you ask me, the lips. Almay Color + Care Liquid Lip Balm has a large selection of colours to match each look perfectly. Its conditioning formula keeps lips hydrated, while providing a semi-sheer, glossy finish. It has a lightweight, non-sticky formula that glides onto the lips with ease to provide a sheer wash of colour that lasts a solid 4 to 5 hours before fading.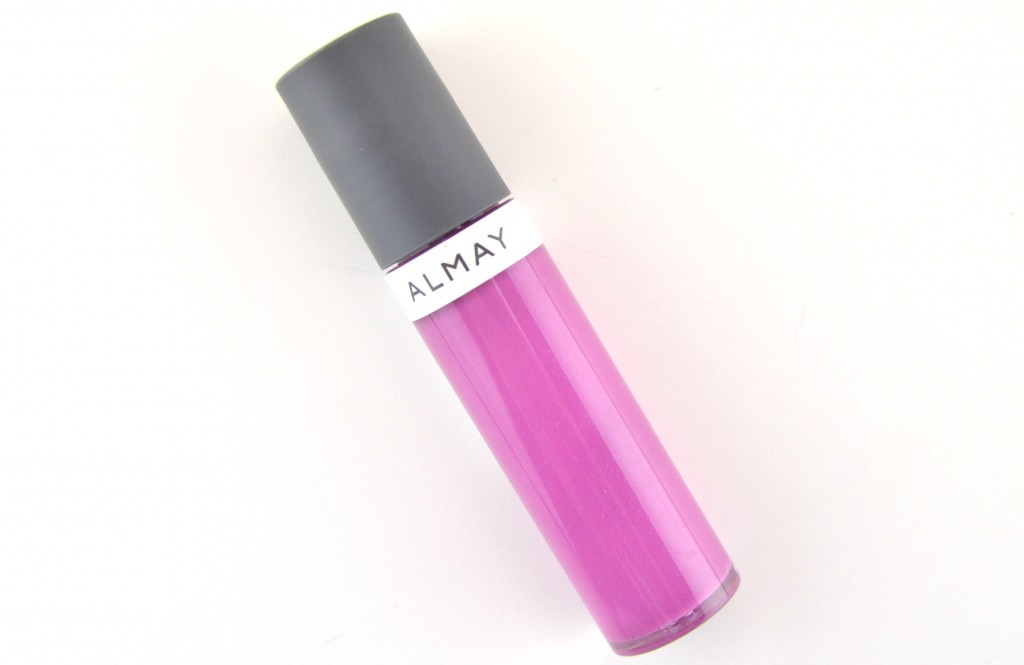 Now onto the best part, the Almay Practice Makes Perfect Giveaway.
And the winner of the Almay package featuring all 10 items I've talked about today to help you achieve perfectly glowing skin in as little as 5 minutes is ……….. Emily Chan

The kit includes Almay's Oil-Free Makeup Remover Pads, Makeup Remover Towelettes, Smart Shade CC Luminous Primer, Smart Shade Skintone Matching Makeup, Intense i-Color Smoky Shadow Kit, Shadow Softies by Intense i-Color, Intense i-Color Liquid Liner, Intense i-Color Volumizing Mascara, Smart Shade Powder Blush Bronzer in Sunkissed and Color + Care Liquid Lip Balm in the shades that are designed around your skintone and eye colour. It's valued at over $115 and open to all Canadians.
Also available is the Almay coupon for $3 off any Almay product at drug and mass retailers nationwide and an Almay FREEBATE in stores until October on Almay Smart Shade Skintone Matching Makeup or Almay Anti-Aging Skintone Matching Makeup. Yep you read correct, purchase this product, mail in the receipt and you'll receive a full cash rebate. What better way to test out a product???