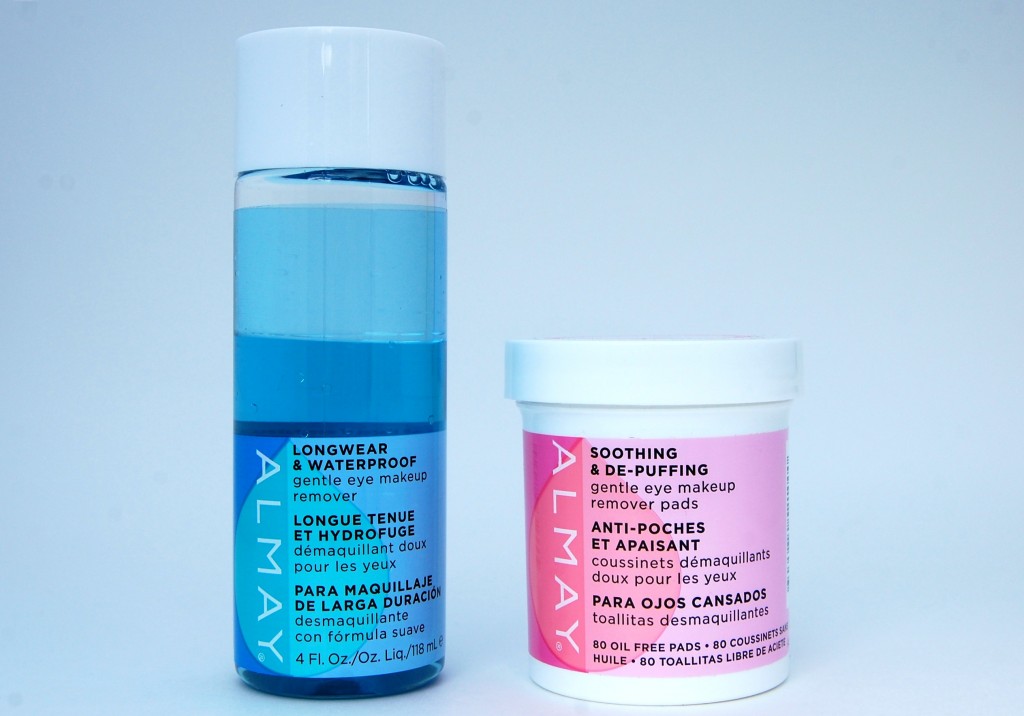 We all know that leaving eye makeup on overnight not only clogs pores, causes eye infections and puffy eyes, but we also know that makeup applies better on clean surfaces, yet we all get lazy sometimes and "forget" to take it off at night, causing more work in the am. Almay has 3 new eye makeup removers with new formulas that remove makeup effectively and has added benefits for your skin and eyes. Almay eye makeup removers condition the skin while removing all traces of makeup left behind by soap and water and is gentler than soap and water so you don't have to worry about it tugging or leaving residue. These are designed for sensitive skin and eyes, are oil-free, dermatologists tested, hypoallergenic and fragrance free.

 I attended a Spring/Summer product launch way back in May, 2013 (found here) and got the chance to take a sneak peek at the new Lash Care Gentle Eye Makeup Remover Pad,  Smoothing & Depuffing Gentle Eye Makeup Remover Pads and Longwear & Waterproof Gentle Eye Makeup Remover, but really fell in love with 2 of them, see below for more details.

Almay Longwear & Waterproof Gentle Eye Makeup Remover is a liquid bi-phase formula that effectively removes stubborn eye makeup and moisturizes without depositing an oily residue or irritation. It comes in a clear plastic bottle with twist off lid that contains a blue, oil free, liquid eye makeup remover inside. You shake the bottle before applying the liquid to a cotton ball or pad and then begin to gently sweep over your closed eye lid. It also does an excellent job at removing powder or cream eyeshadow as well as non-waterproof mascara and eyeliner, but found it a bit more of a challenge to remove waterproof mascara. After swiping and holding the cotton pad on my eyes for a few seconds I noticed I still had a little mascara under my eye and on my lashes and would have to go at them again to make sure it was totally clear. It retails for $7.50 and can be found at your local drugstores.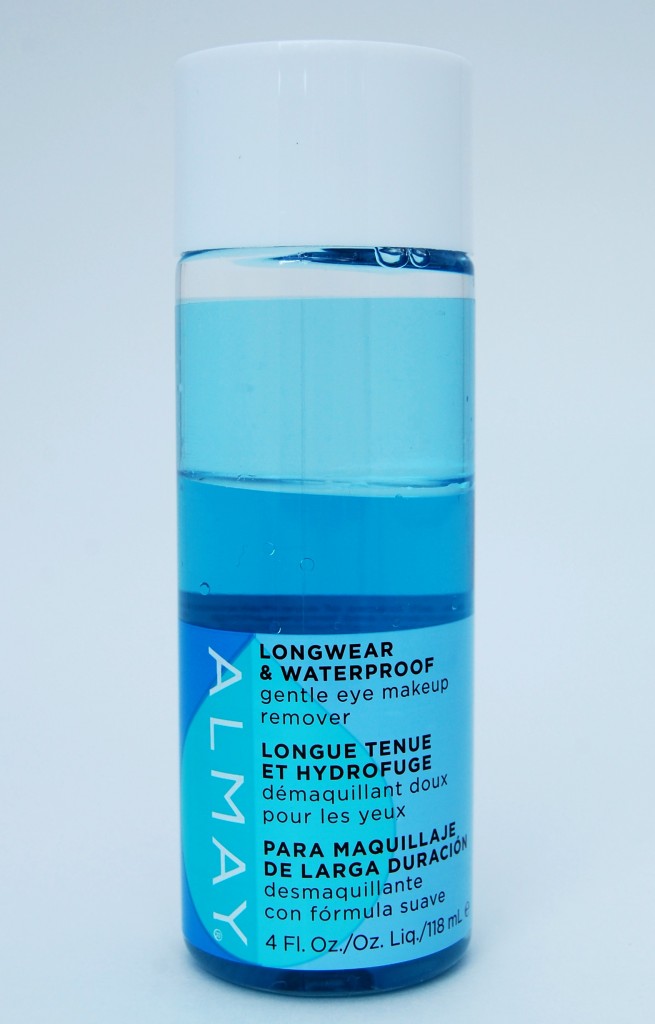 Almay Soothing & Depuffing Gentle Eye Makeup Remover Pads calm and sooth the eyes thanks to the cucumber and chamomile, while the caffeine helps to visibly depuff the eye area all while removing eyeshadow, mascara and eye liner. It comes in a plastic bottle with twist off lid and is filled with soft, pre-moistened cloth pads. You gently swipe the pads over closed eye lid and it removes all eye makeup, even waterproof mascara in only a few seconds. It doesn't irritate my eyes or make my lashes fall out like other removers I've tried. The pads are not too oily, do not leave behind a film (although I do tend to wash my face right after just to get rid of any excess oil) and because the pads are saturated, there are not any traces of lint or cotton particles left behind like when using liquid makeup remover. It retails for 7.50 and can also be found at your local drugstore.