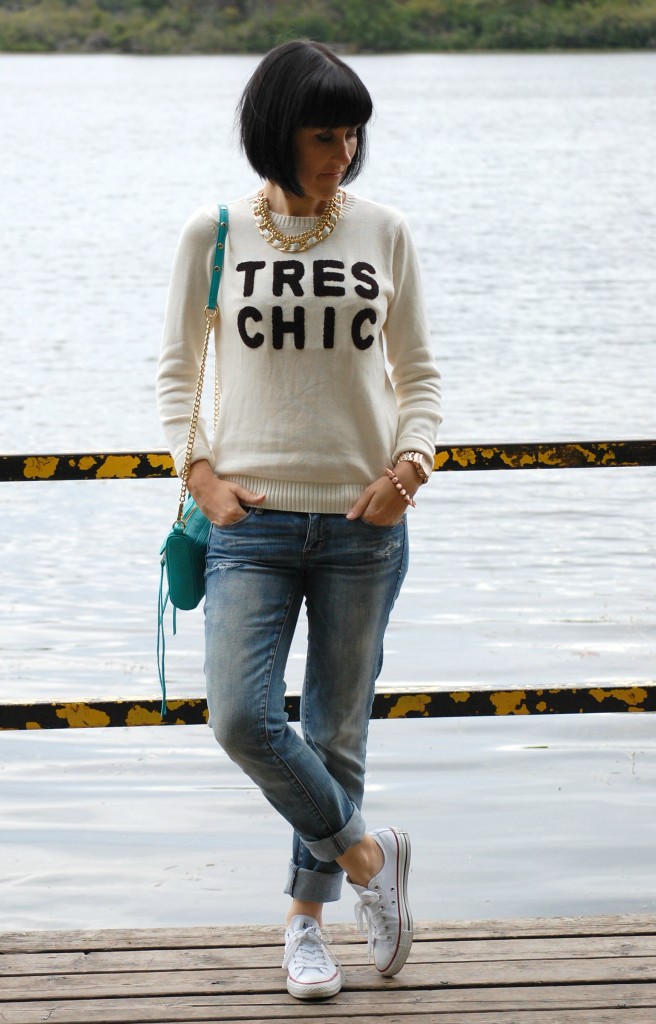 The 3.1 Phillip Lim for Target collection has been named the most anticipated Target collaboration since Missoni, and I have to agree. I dragged my husband and girlfriend out at 7AM on Sunday morning to get in line for the release of this new collection. Living in a somewhat small town in comparison to Toronto has its advantages, like when hot items are hitting stores and you don't want to deal with crowds, like in this case of the Target and Phillip Lim release. Even though I thought not a lot of Londoners would be excited for this release, I didn't want to take any chances, so I got there an hour early. We were the first and only ones there, so we waited in the car and had our Timmies. By 7:45 another 4 people showed up (one being a guy) so I knew I still had an excellent chance of getting everything I wanted…. And I succeeded.
I was like a kid in a candy store, I think I tried on everything, and I love it all. Out of the 15 items I tried on, I narrowed it down to 10 items and then to my final 6. I ended up with 2 handbags, 2 skirts and 2 sweaters, but am still dreaming about one of the dresses, that I may have to go back for?
Getting up at 5:30AM almost killed me, but so worth it, I wore my converse sneakers in case I had to do some running to get to the women's section first, lucky for me, I didnt have to.
What did you get from the Phillip Lim Collection?
Sweater- Forever 21- $27- in stores now
Necklace- c/o Cocoa Jewelery
Watch- Aldo- Gift from hubby
Bracelet- The Bay- $7 (on sale)- May 2013
Purse- Rebecca Minkoff
Jeans- American Eagle- $59- December 2012
Sneakers- Converse- $60- June 2013