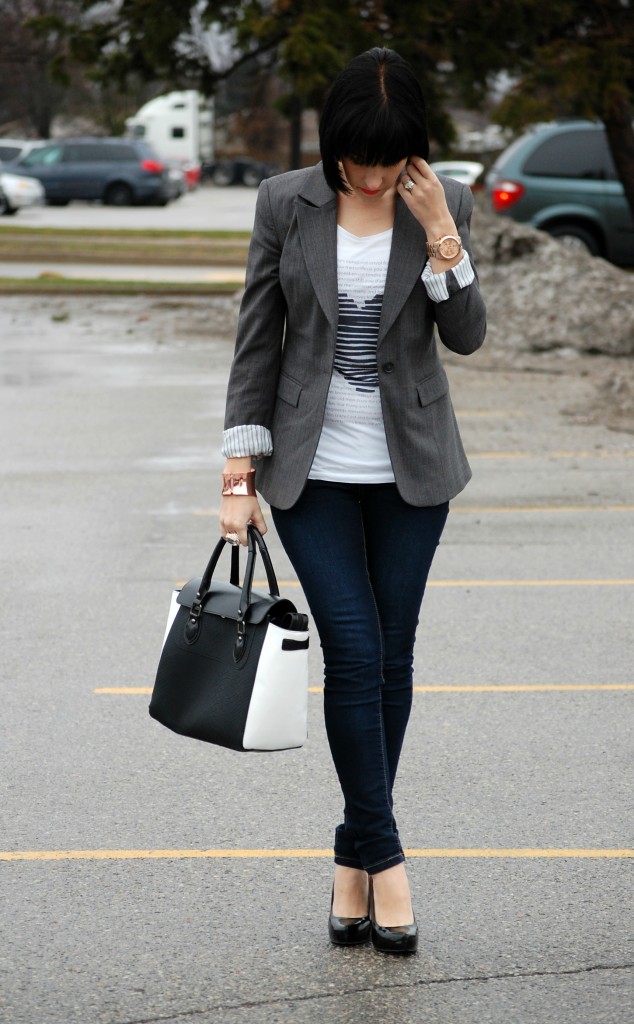 I've been a bad Canadian Fashion Blogger blogger these past few days, although I have been taking pictures of my outfit of the day, I haven't really had the time to get onto the computer to up-load them due to some family issues I had to attend to. I have however been in love with all the coloured skinny jeans again this season, all the new printed pants and you can't get away from patterns, there everywhere for Spring 2013 and I can't wait for warmer weather, if that's ever coming, so I can't finally start to wear some of the cute pieces I bought for Spring.
Loving these Gap Printed Legging Skimmer Jeans, these H&M Floral Trousers and these Smart Set Hot Pink Jeans
What are you most looking forward to for Spring & Summer 2013? Are you loving the coloured, floral, printed jeans trend?
Tee- Smart Set- $26- in stores now
Watch- Aldo- Gift from hubby
Cuff & Ring- Cocoa Jewelry
Blazer- RW & Co. – $88- Oct 2010
Purse- Target- $40- in stores now
Jeans- Smart Set- $56- June 2012
Shoes- Spring- $60 – April 2010