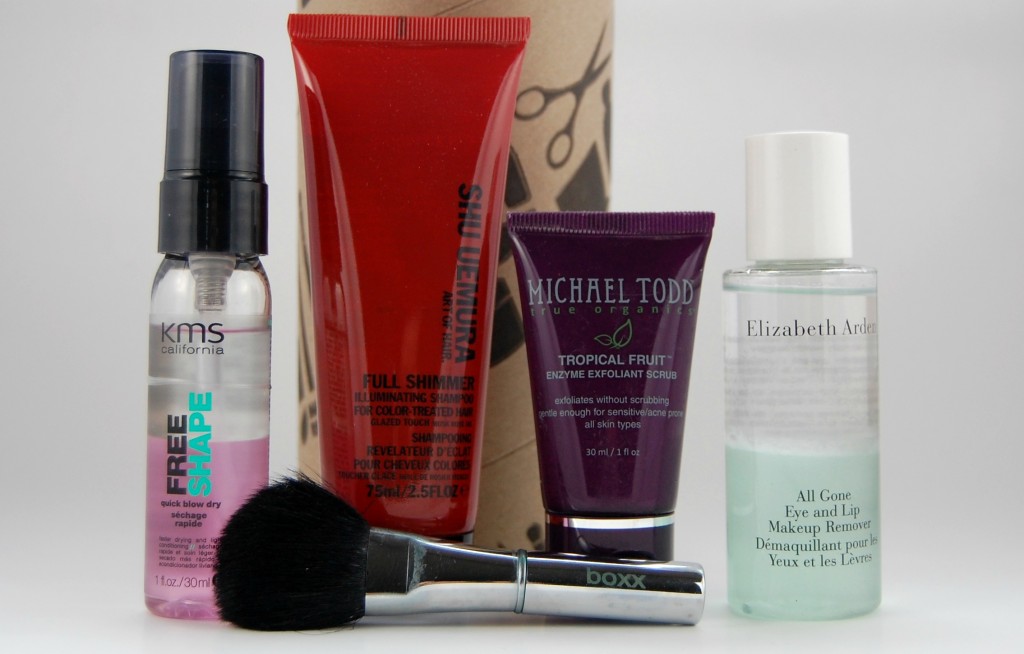 Even though TopBox is now shipping from Van, that didn't stop them for getting my TopBox for April 2013 to me (London, ON) way before mid-month… way to go TopBox!  This month's Prive options were Elizabeth Arden and Aveda, which both didn't really appeal to me so I opted for another regular box this month.
Let's start off with the fact that TopBox did replace my dried up mascara from last month with Shu Uemura Art of Hair Full Shimmer Shampoo, yippee! I've heard about things about this shampoo and although I don't really tend to try new shampoo cause I've been using the same, Redken, for years and I'm in love with it; I might have to branch out and give this a try?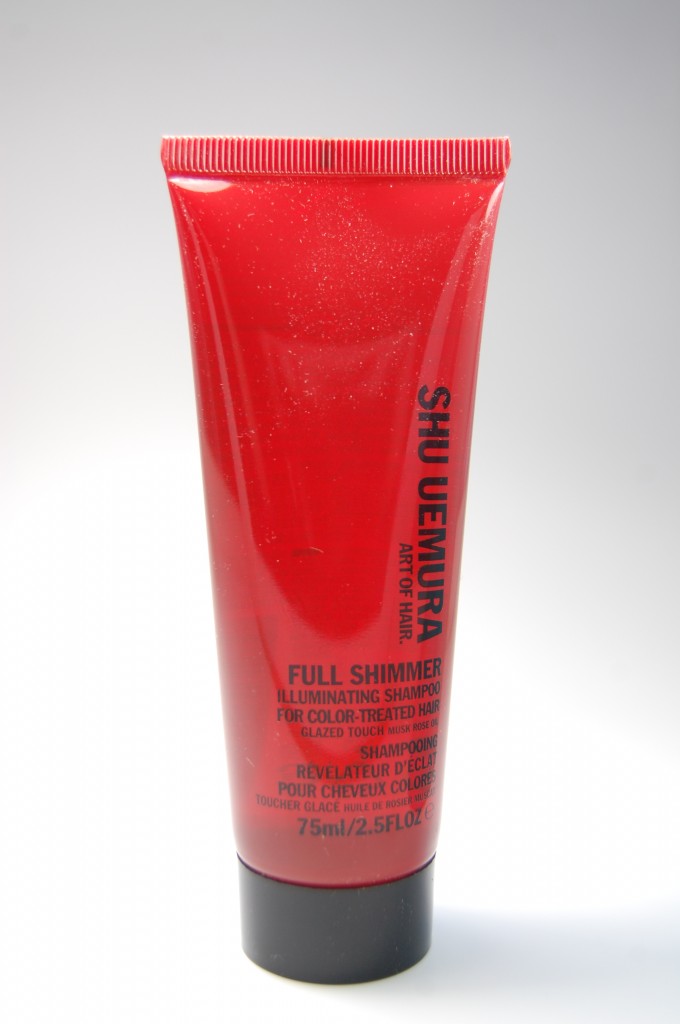 Okay so first item in my April's TopBox is a Boxx Cosmetics travel size brush made from the best quality European sable, super-soft goat and 3 toned synthetic Konex fibers that ensure that each application provided perfect results.  Okay so when I first open the package and felt the brush I thought it felt okay, not the best I've ever felt, but not the worst either. When I went online to Boxx Cosmetics website to check the price and learned its worth $34, I had to go back and take a second look; after applying some blush with it right away, I find it applied really nicely and I look forward to playing around with it some more this week. I also love the idea its small enough to fit in my purse for quick touch ups.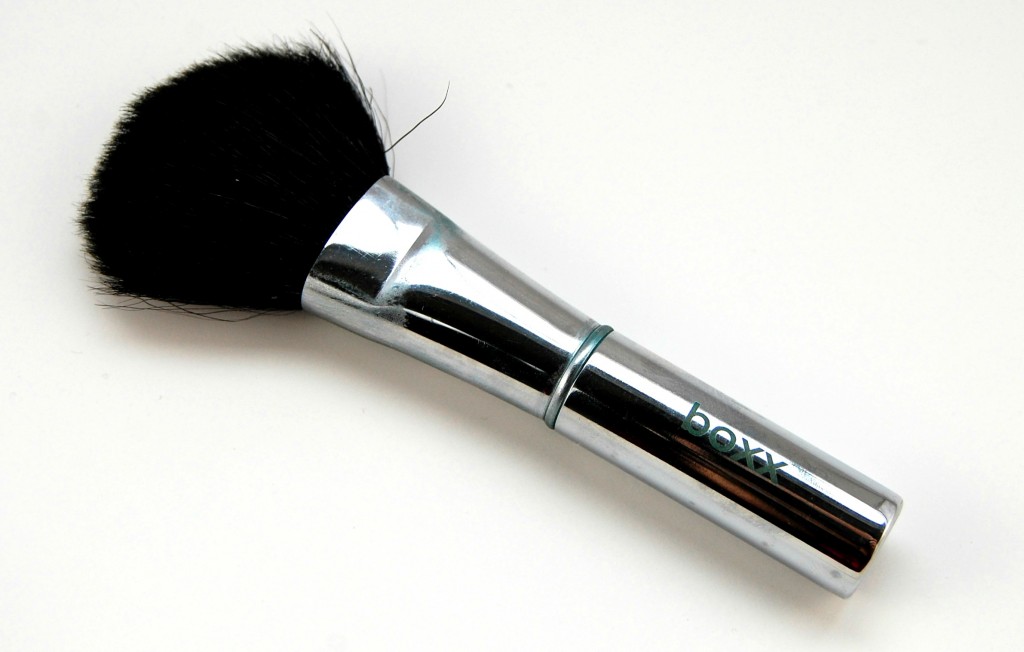 Second item in the box is Elizabeth Arden's All Gone Eye & Lip Makeup Remover, this two-phase formulation easily, gently removes even transfer resistant waterproof makeup. This was one of the reasons why I didn't order the Prive Elizabeth Arden box, because I've already tested this makeup remover out last year and because of the oil in it, it make me breakout, bad. I'm not sure why this would be in my box when I didn't order the Prive box, but either way I'm just going to give it to my mom, cause she used my last bottle of it and loved it. I know its a great makeup remover for most people, so I'm sure everyone is going to be very happy with it.
Full size bottle retails for $24 for 100ml, my sample size is 50ml putting a value of it at $12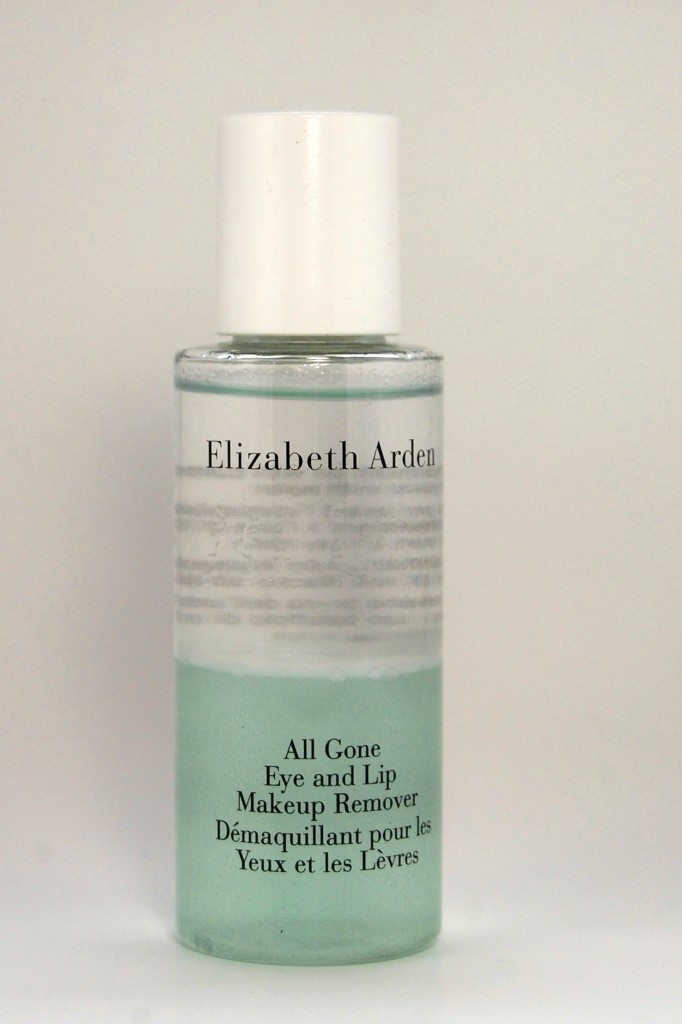 Third item on the list is KMS California Freeshape Quick Blow Dry which is great for anyone who wants faster drying and heat protected hair. It's funny cause I just got this in my Steven & Chris Special Edition Luxe Box, but so far I'm really enjoying it, happy to have another one in my collection.
Full size bottle retails for $19 for 200ml, my sample size is 30ml putting a value of it at $3.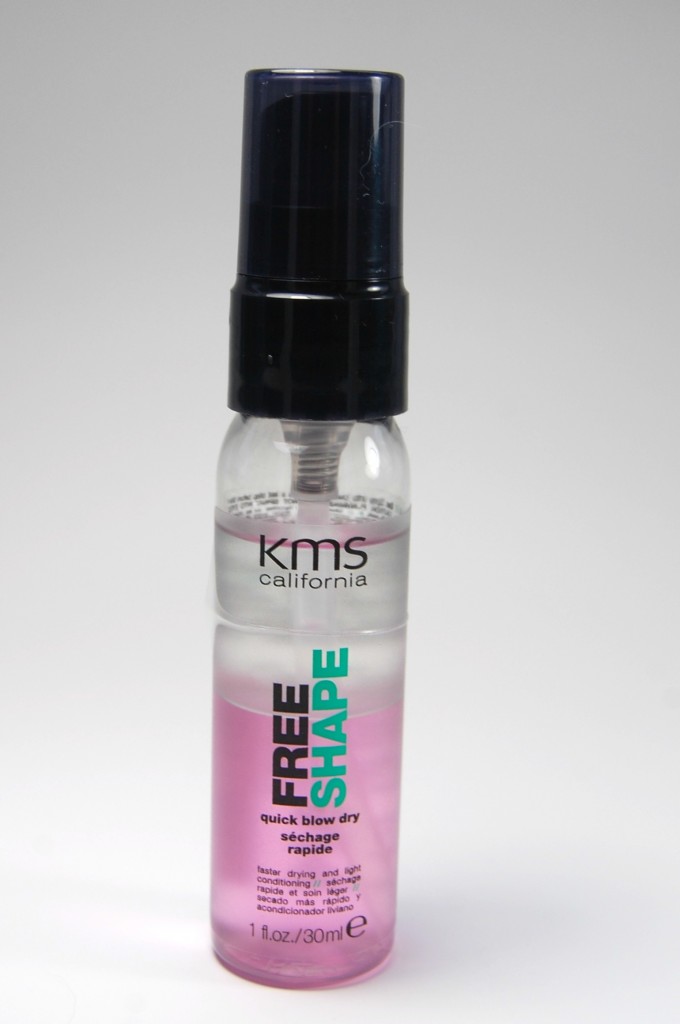 Last item in the box, and maybe the one I'm looking forward to the most is the Michael Todd True Organics Assorted Scrubs, which is brand new out. This unique facial scrub refines texture and encourages skin renewal, leaving your skin smooth and refreshed. I'm not gonna lie, I'll be testing this out tonight!
Full size bottle retails for $18 for $100, my sample size is 30ml putting a value of it at $5.50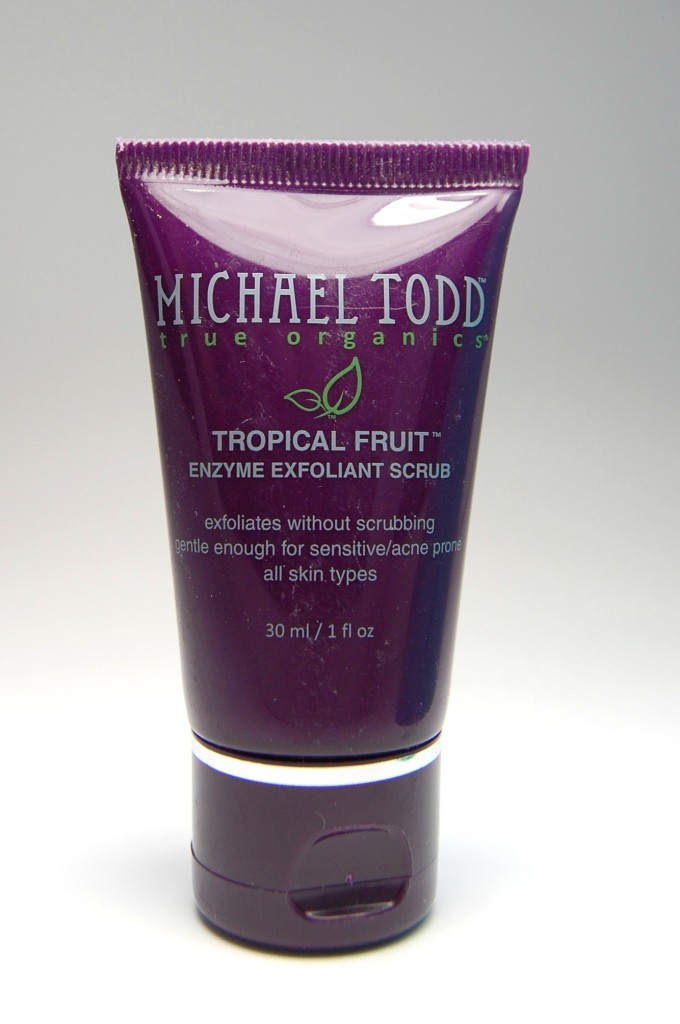 3 out of the 4 items I'm pretty excited about and of course I'm really happy with my replacement dried up mascara for Shu Uemura Art of Hair Full Shimmer Shampoo. My total box is worth almost $55, that's leaving out the Shu Uemura Shampoo of course, cause that should have been a part of last month's box.
What did everyone get in this months April 2013 TopBox, I wanna know, I wanna know! Please feel free to link your box below!