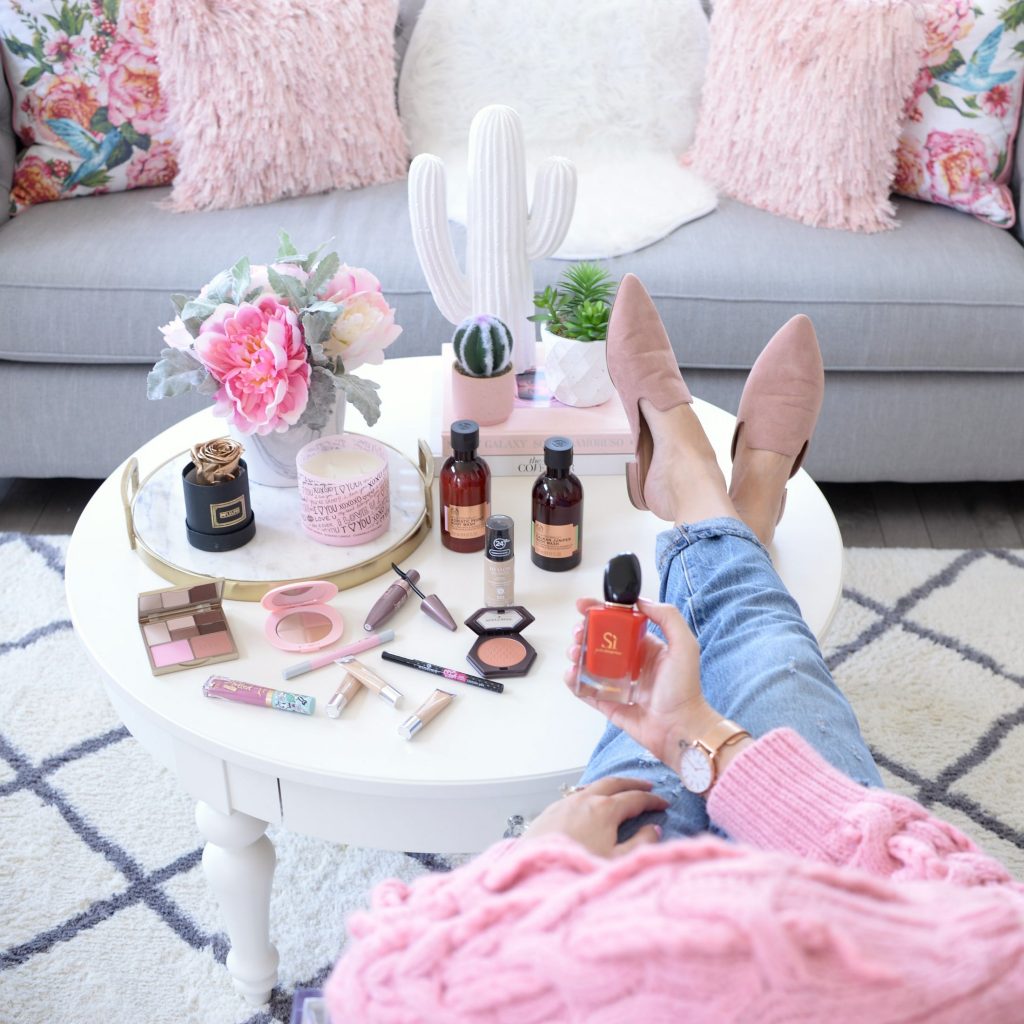 Beauty Faves
April started off with an ice storm, followed by a week of no sun, which quickly turned into the windiest week ever, but by the end of the month, we had nothing but sunshine. As much as I enjoy spring, now I'm just daydreaming of summer. I'm looking forward to the heat and longer days. In preparation for warmer days ahead, I've been playing with a ton of new products than can easily transition into summer.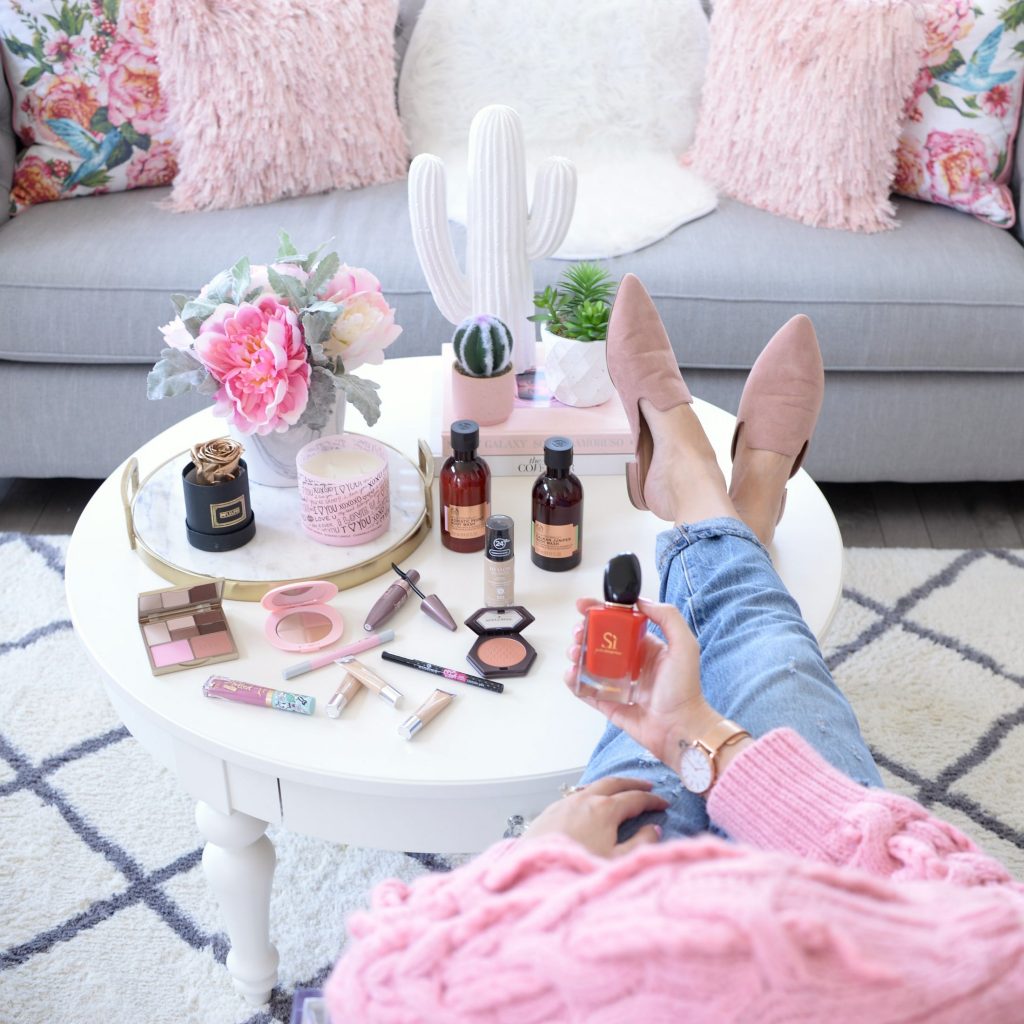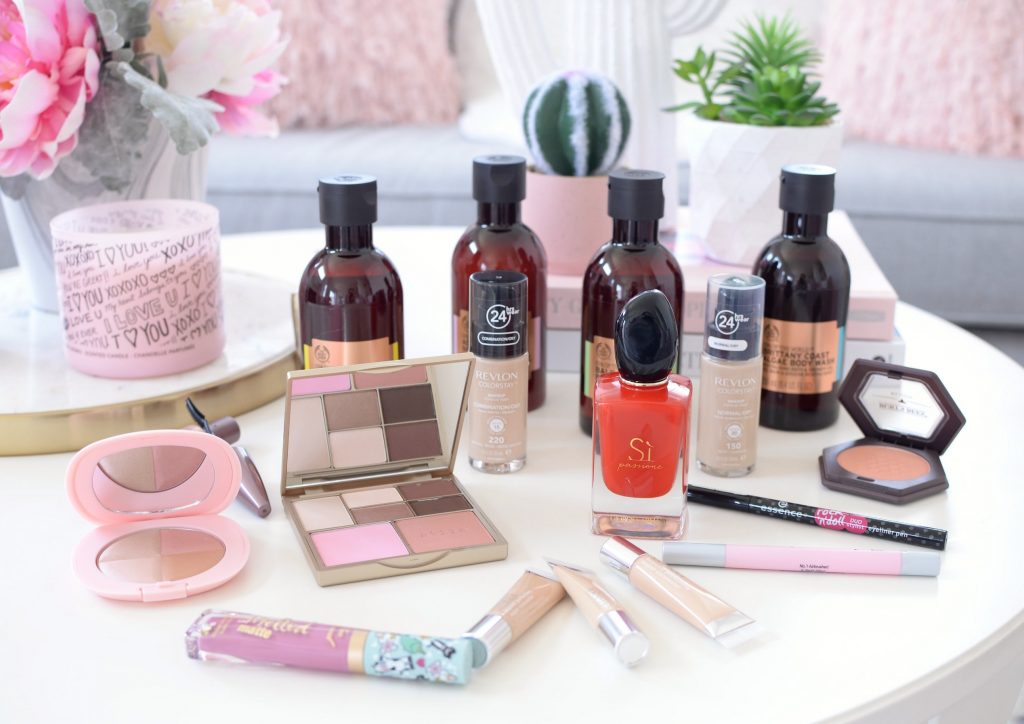 You guys know I love a full-coverage, long-wearing foundation, but those tend to be too drying for my skin type. Years ago, my beloved foundation was the Revlon Colorstay Makeup. Its affordable price point, paired with its wide shade range and two different formulas, its no wonder it's America's #1 longwearing foundation of choice. Let me start off by saying I love that it comes with a mess-free pump and has SPF protection, but I especially love its rich and creamy formula that feels incredibly lightweight once applied to the skin. It evens out skin tone, conceals all blemishes and dark spots, as well as diminishing dark circles and redness. It lays beautifully on the skin without accentuating my dry areas, nor does it settle into fine lines or enlarged pores. It's moisturizing enough to keep my skin comfortable, all while providing a semi-matte finish. It does dry fairly quickly, so you're going to want to work in small areas and blend quickly. Once set into place, it doesn't fade, smudge or oxidize well into the evening. It retails for $14.99.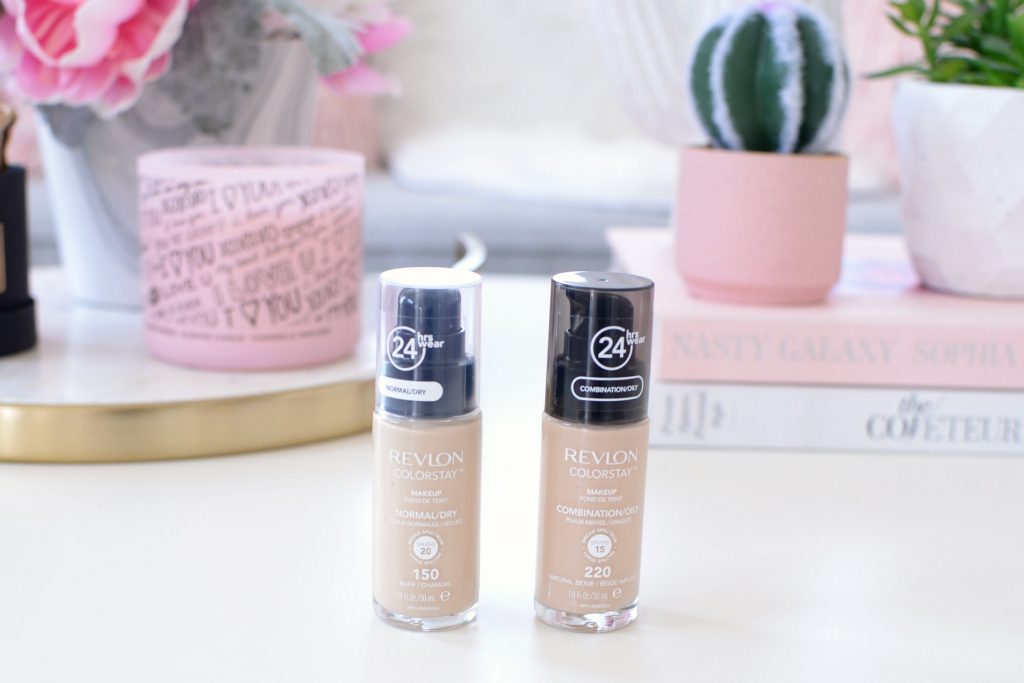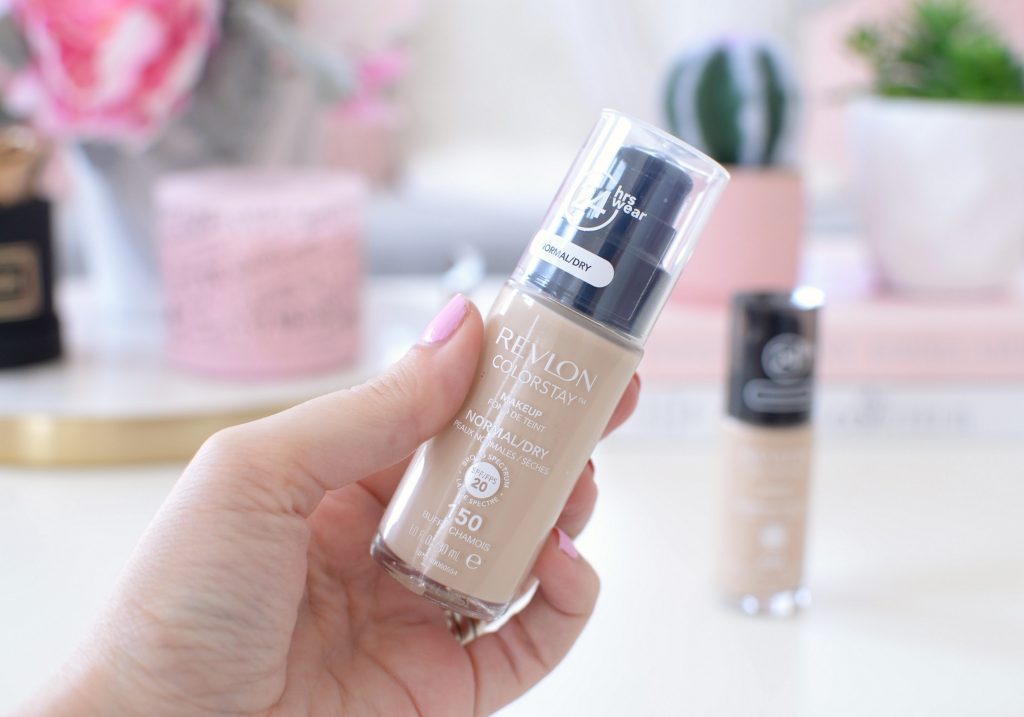 As full-coverage as the Revlon Colorstay Foundation may be, I still like using a concealer under the eyes for extra coverage and a slight brightening effect. The new Clinique Beyond Perfecting Concealer Camouflage + 24-Hour Wear plays off the success of the brand's Beyond Perfecting Family and believes your concealer should work as hard as you do. Its long-wearing formula camouflages all imperfections, while brightening your complexion for skin that looks as amazing in the evening, as it did in the morning. Its unique, weightless texture seems to almost melt into the skin, creating a flawless, yet natural finish. It conceals hyperpigmentation, discoloration, dark circles, breakouts, all while staying fresh and crease-free. It doesn't settle into fine lines or wrinkles, nor does it separate or interfere with your foundation. You can easily build up the coverage without it looking or feeling too heavy or caky. It sits beautifully on the skin with a natural, matte finish. It retails for $25 in 18 shades.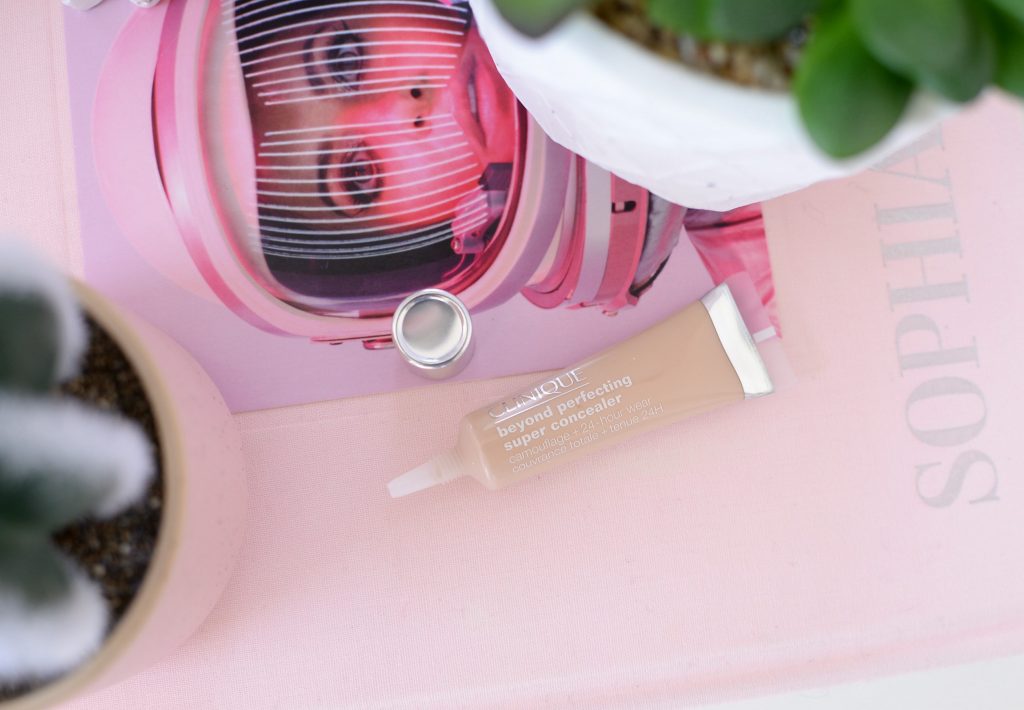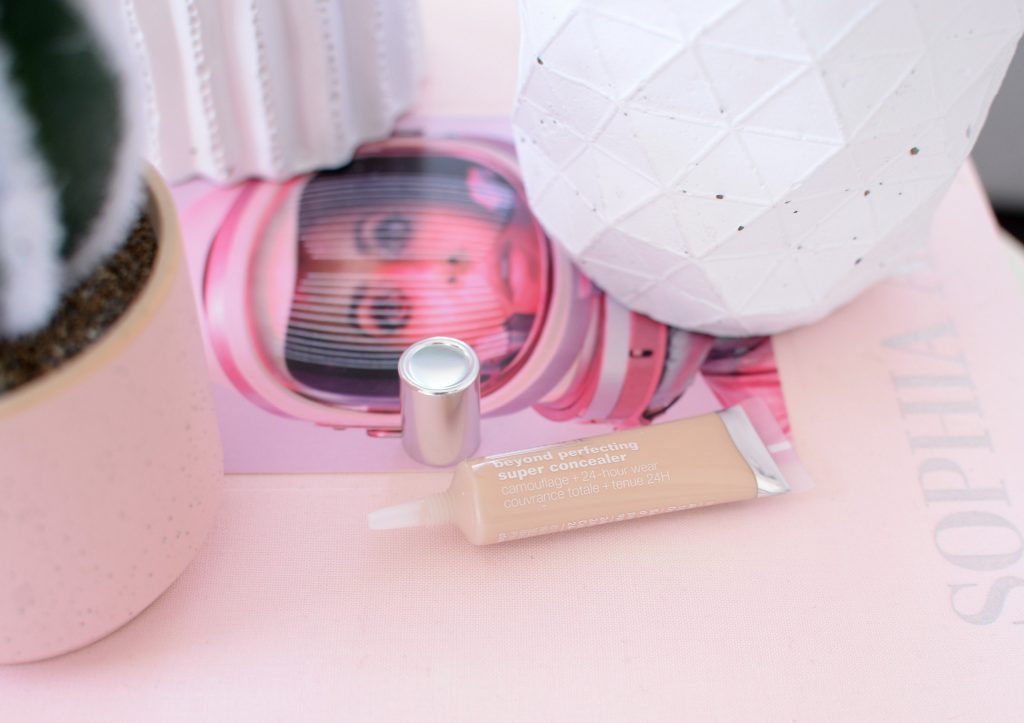 Clinique Beyond Perfecting Concealer Camouflage + 24-Hour Wear in shade 02, 04, 05, 06, 07 and 08.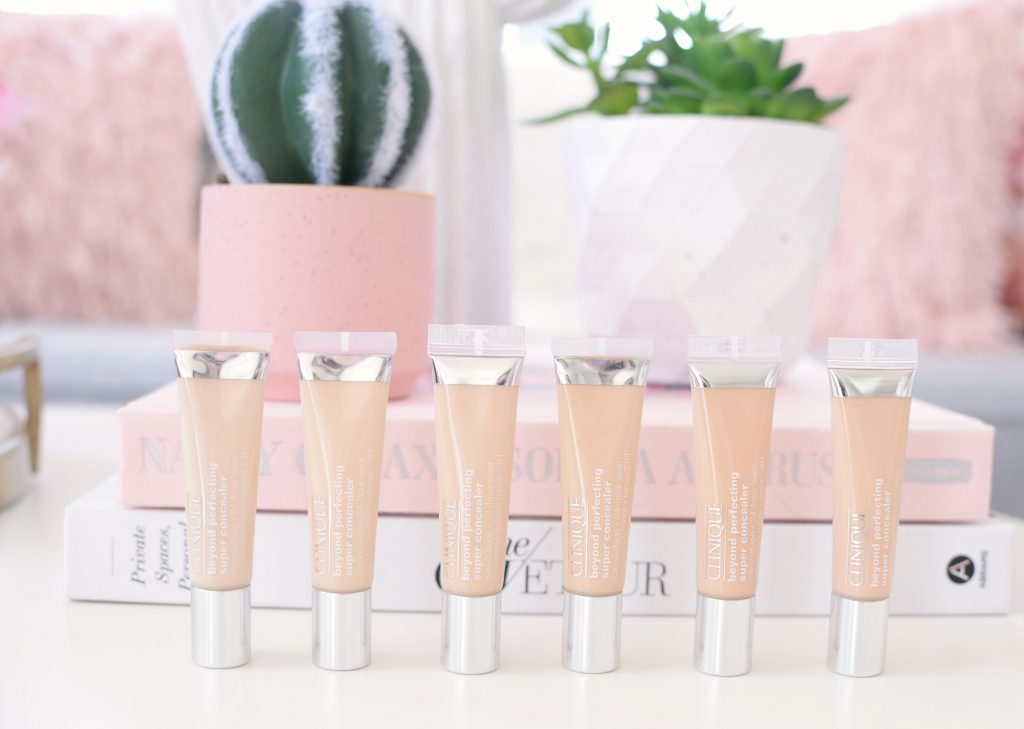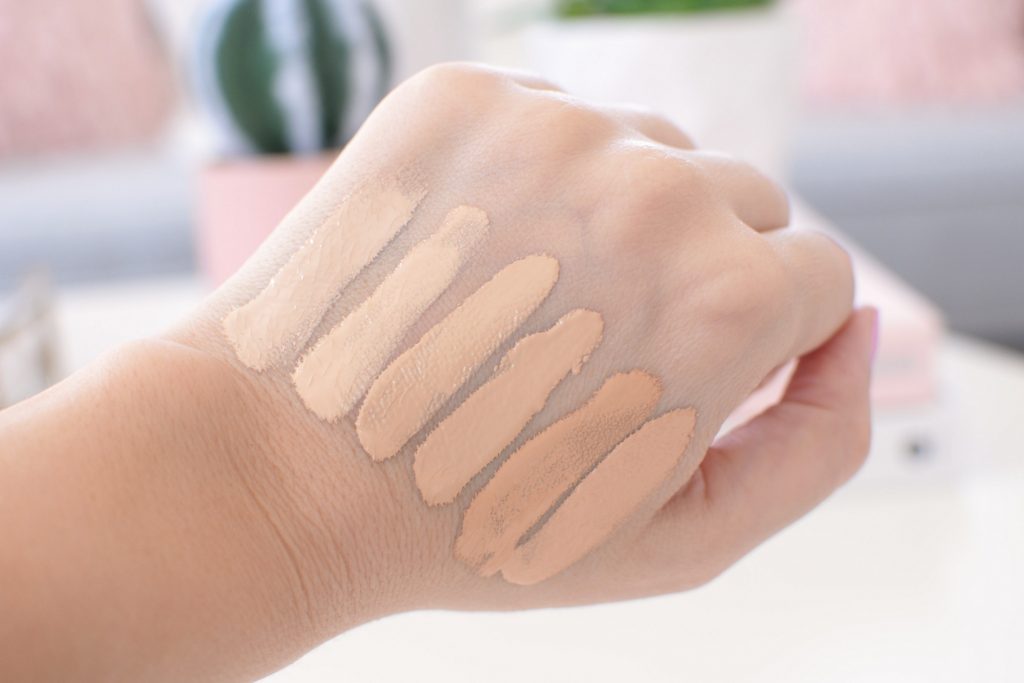 Clinique Beyond Perfecting Concealer Camouflage + 24-Hour Wear in shade 10, 12, 14, 15, 16 and 18.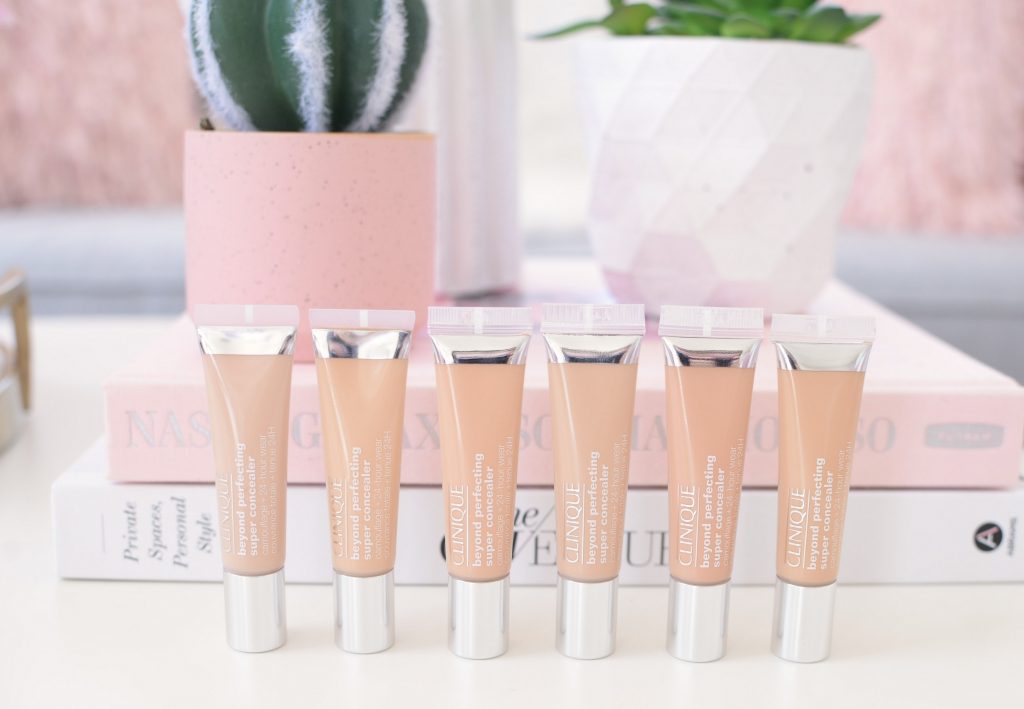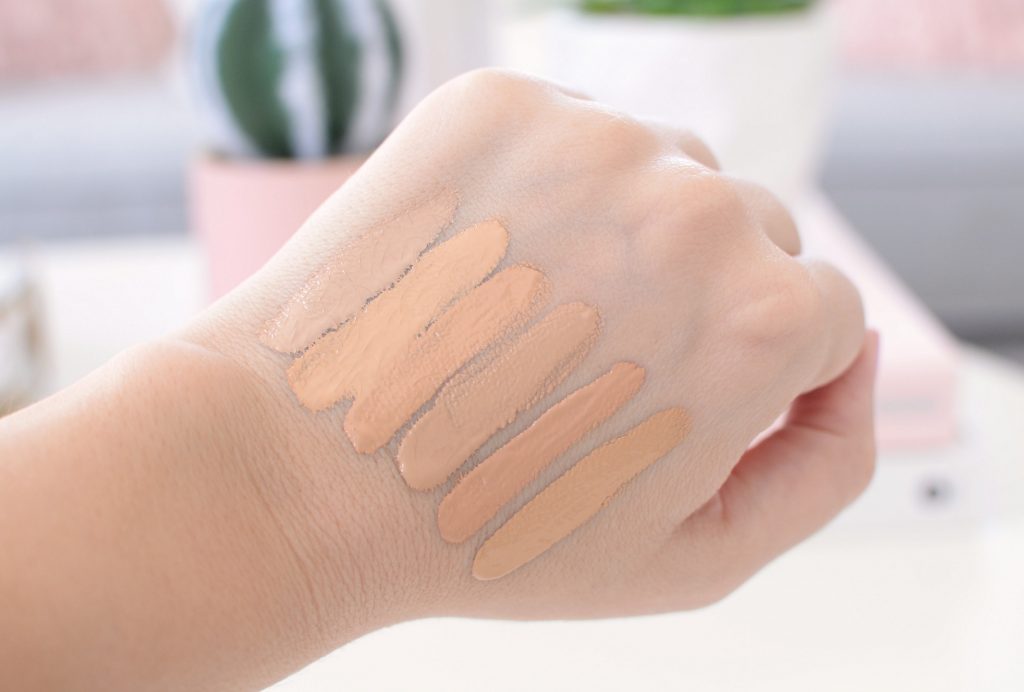 Clinique Beyond Perfecting Concealer Camouflage + 24-Hour Wear in shade 20, 22, 24, 26 and 28.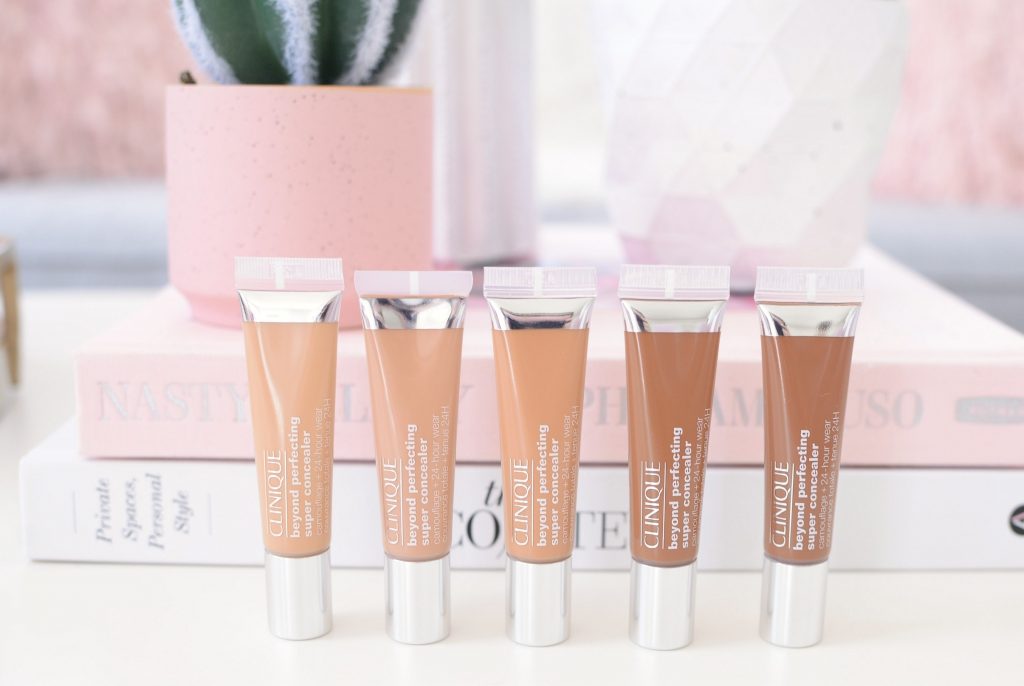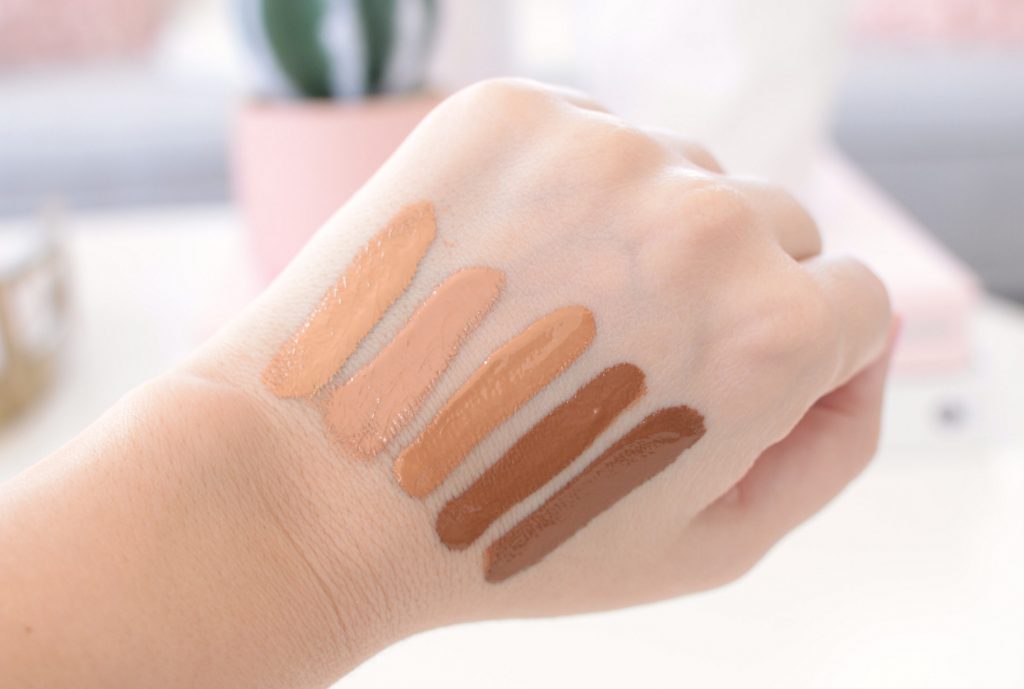 My skin may still be dull, thanks to the harsh Canadian winter, but I've been faking a sun-kissed glow with the new Elizabeth Arden FourEver Glow Highlighting Powder. This 4-in-1 compact features iridescent pearls that help to illuminate and add a touch of radiant glow to your complexion. Its formulated skin-love ingredients not only help blur fine lines and absorb excess sebum, it keeps skin soft, smooth and nourished the entire day. Its ultra-refined formula instantly diffuses the light and creates a soft, lit-from-within glow to your skin. Whether I use each shade on its own, or swirl all together to help brighten and enhance my features, it's sure to create dimension to my cheekbones, bridge of nose, cupids bow, inner tear duck and below the brow bone. Its pigmented, blends seamlessly with no harsh lines and adheres beautifully to the skin for all day staying power. A healthy, radiant and luminous glow within seconds. It retails for $45.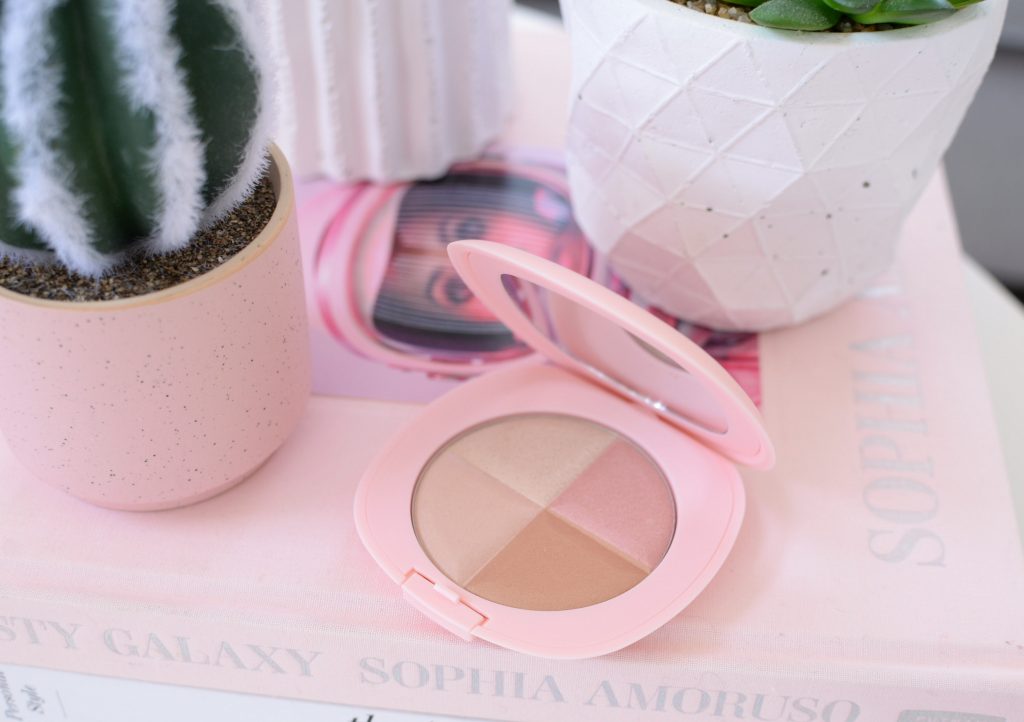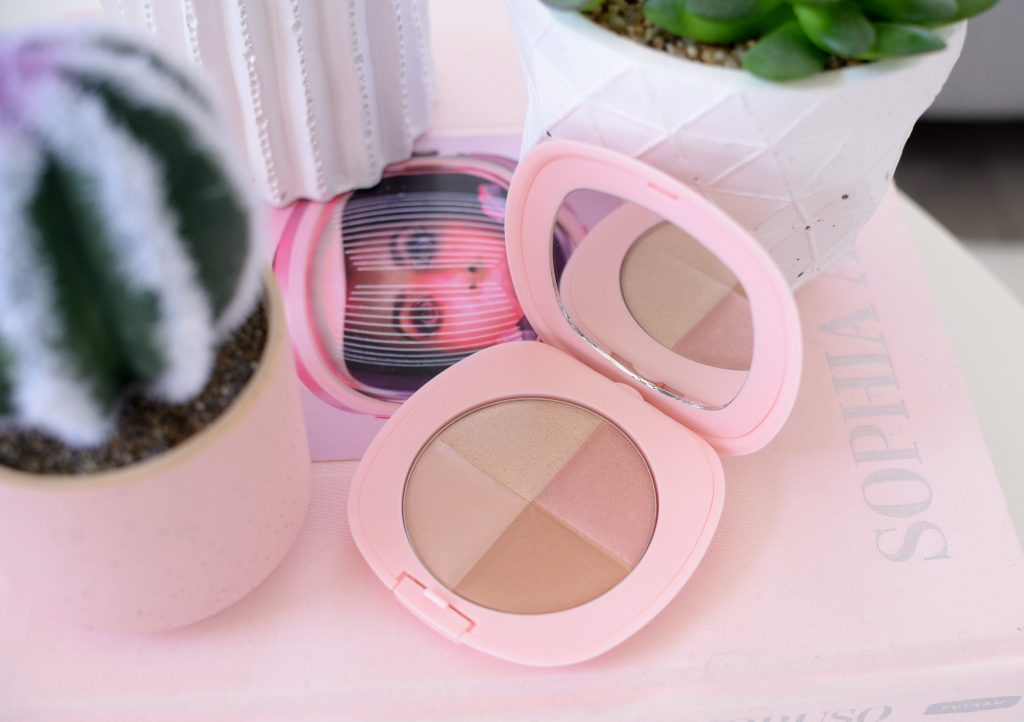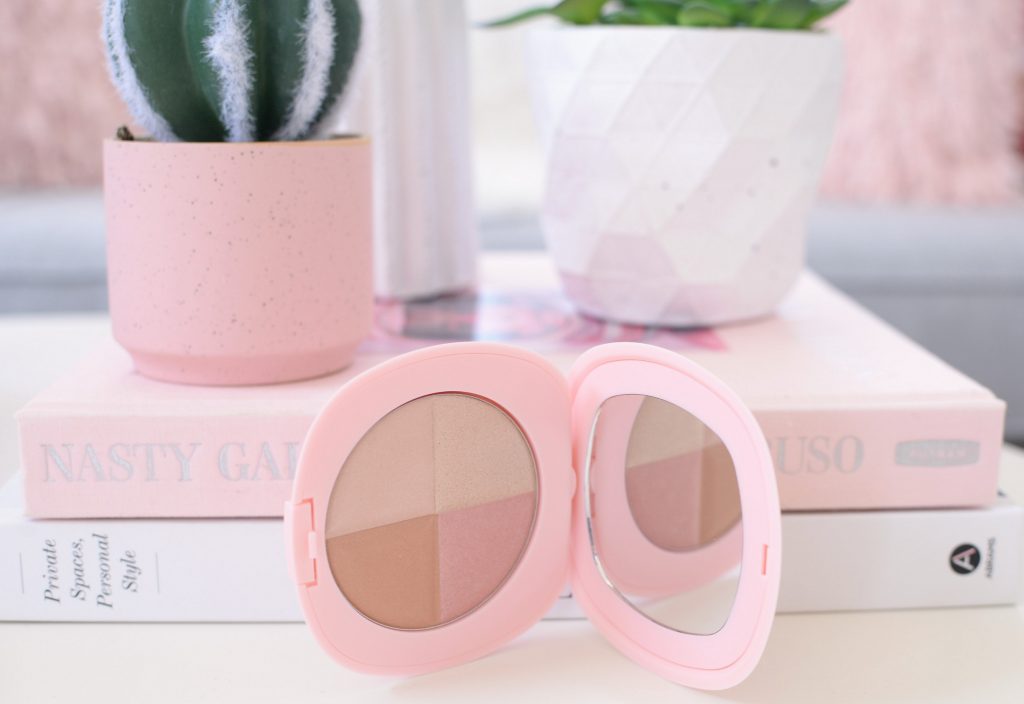 As much as I love my pink blushes, lately I've been reaching for the Burt's Bee Blush in Bare Peach. Its silky-smooth, rich and creamy, intensely pigmented texture provides a warm bronzy peach effect that creates a sexy, healthy glow to my complexion. This lightweight, mineral blush is formulated with 100% natural ingredients, such as bamboo, honey and vitamin E, that all help to nourish and protect the skin. A beautiful and radiant finish in seconds. It applies seamlessly, blends out flawlessly and is easily buildable, taking you from a sheer wash of colour to a more intense, truly opaque coverage. It doesn't accentuate pores, nor does it cling to dry areas. It's the perfect natural blush with just enough warmth and luminosity to wear both day and night. Its peachy, satiny finish delivers an almost brightening effect that instantly enhances your cheeks' natural glow. It wears for a solid 12+ hour without fading. It retails for $14.99.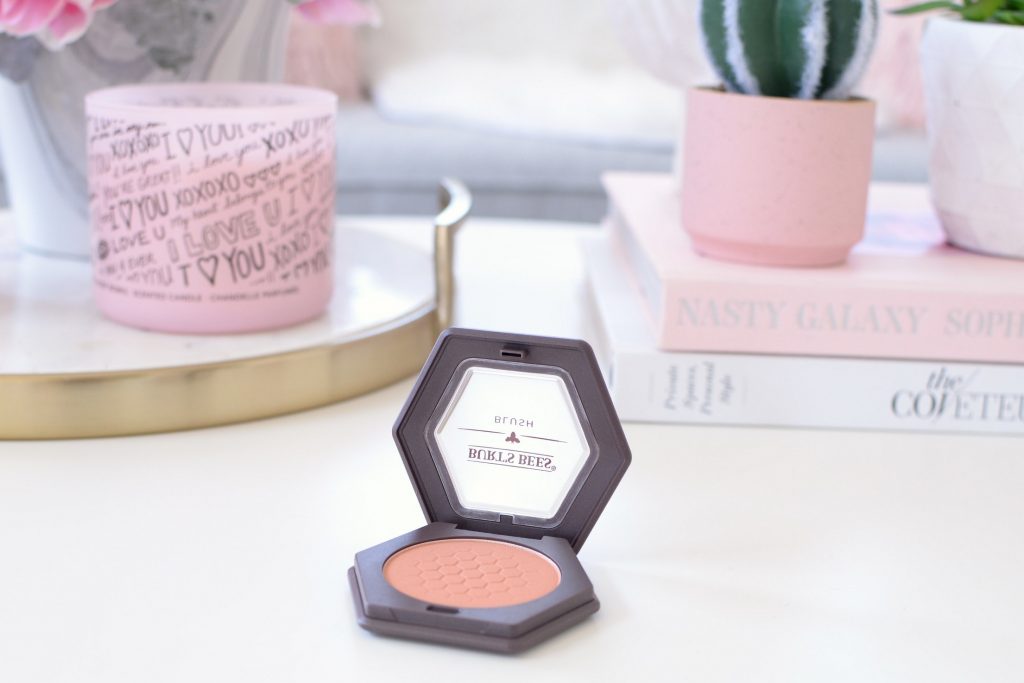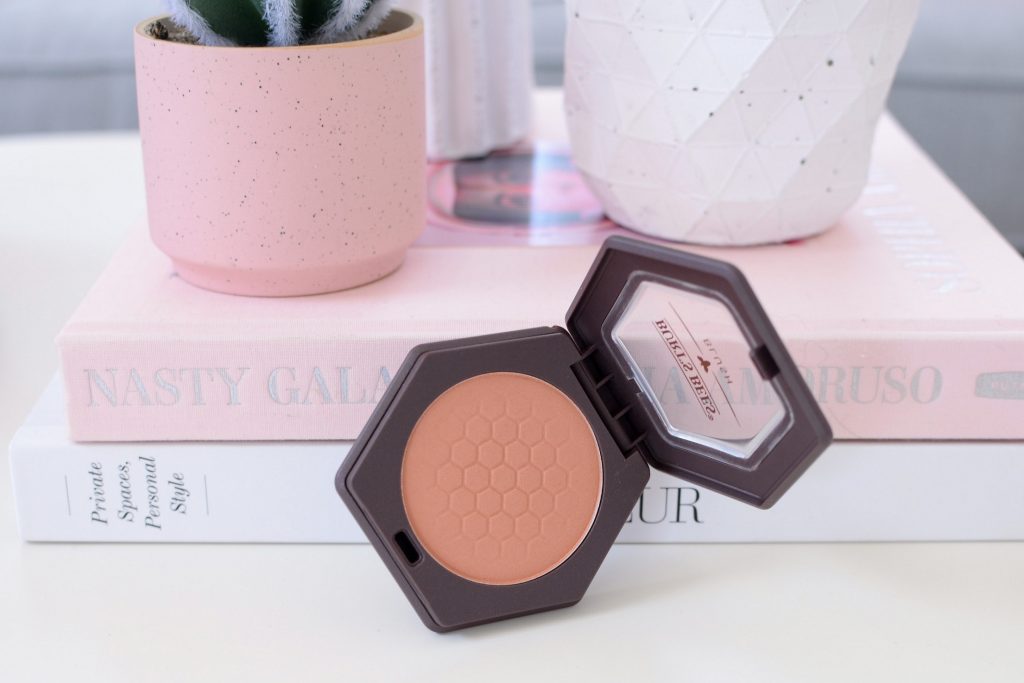 I never start an eye look, without a primer. You wouldn't paint your house before priming it, would you? Think of your eyes as a blank canvas, and you want your eyeshadow to adhere to it, so it stays in place all day. The Pop Beauty Eye Magnet Primer acts as the perfect base for your shadows. Its click-style, brush design acts like a magic magnet laying down just the right amount of product to even out skin tone and hide imperfections. Its slightly tinted nude colour helps intensify any eyeshadow you place overtop, all while ensuring your shadows stay in place the entire day. It promises to keep your shadows looking as fresh as the moment you applied them without fading, creasing or smudging off. Its unique creamy texture is easy to apply, conditions the skin to ensure it's never left feeling tight or dry and helps to fill in fine lines. Nothing but a seamless and flawless base. It retails for $10USD.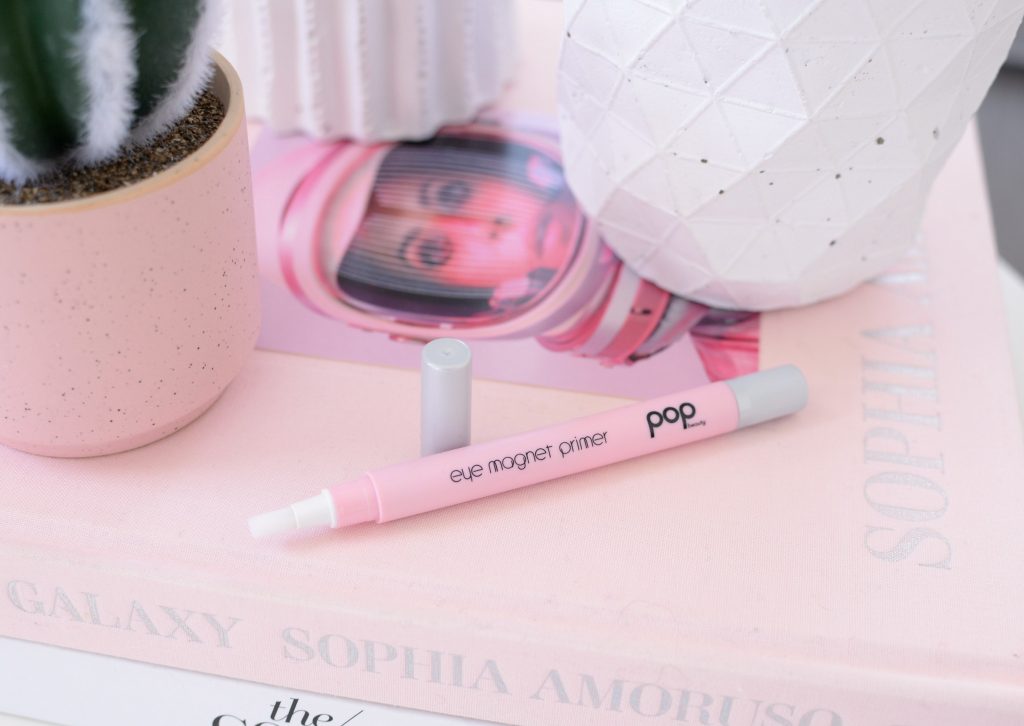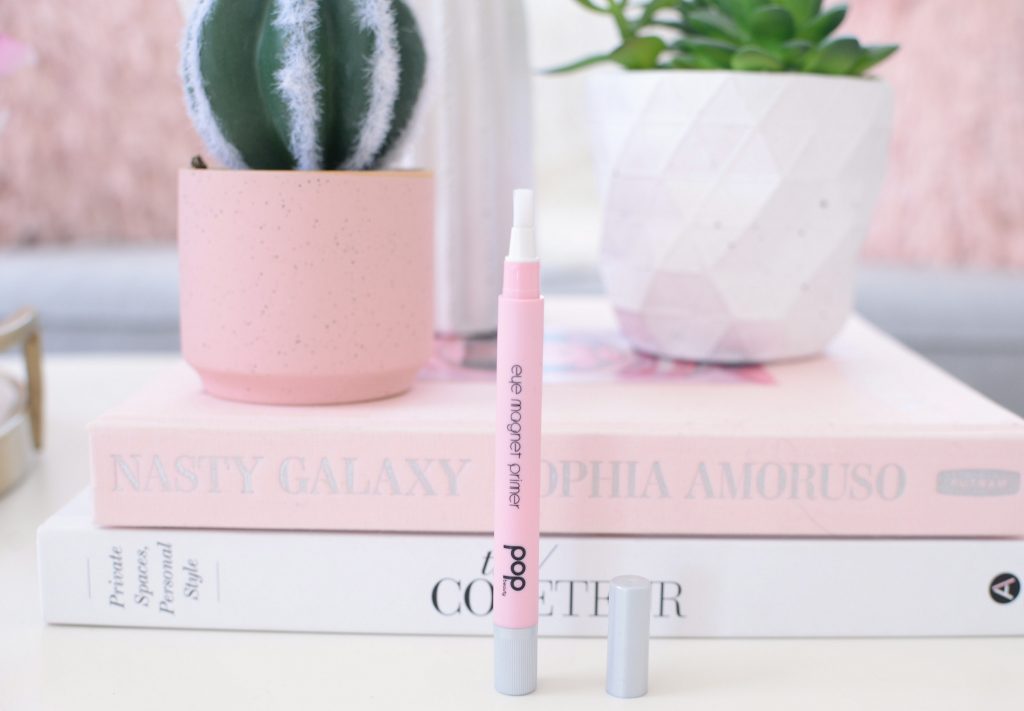 For my eyeshadows, it's been all about the Stila Perfect Me, Perfect Hue Eye & Cheek Palette in Light/ Medium. This was a fave of mine years ago, and I rediscovered it and fell in love all over again. This chic eye and cheek palette features 5 eyeshadows and 2 blushes, meaning I only have to reach for one palette when getting ready. It was created by pro makeup artists to ensure it complements all skin tones. I'm able to fully customize my looks, creating my own unique, wearable looks, depending on the day. I can apply a few of the lighter shades, which are offered in both matte, shimmer, and pearl finishes, to achieve classy daytime looks, but by adding in a few of the darker shades for evening, I'm able to get a more dramatic effect. Each shade is rich and creamy, applies smoothly and evenly, pigmented, and stays put the entire day. It retails for $51.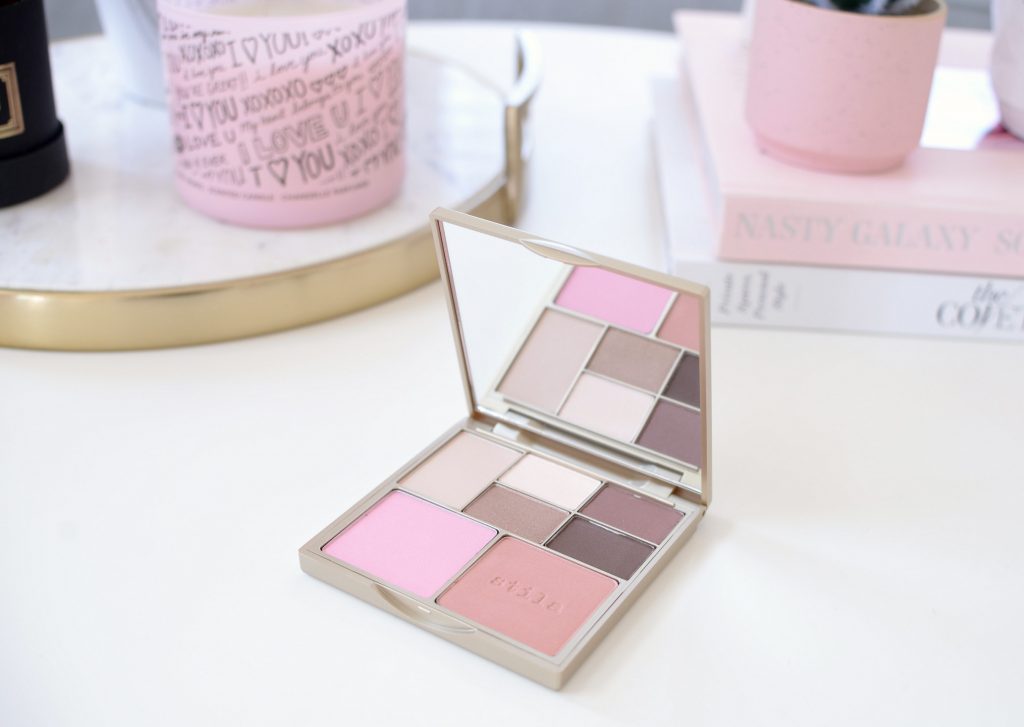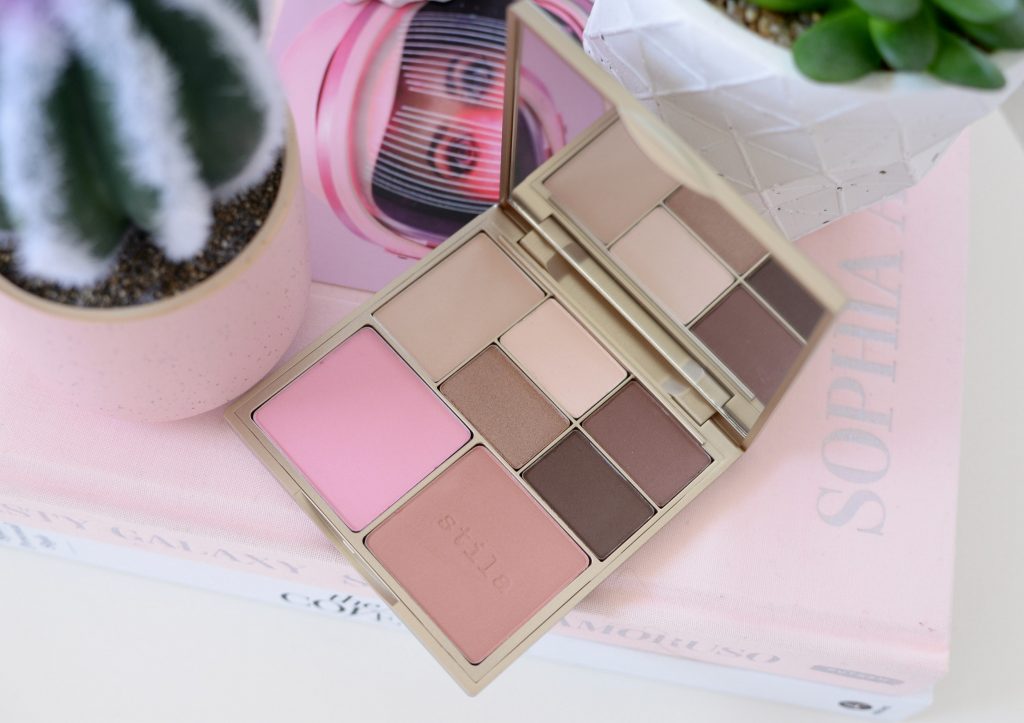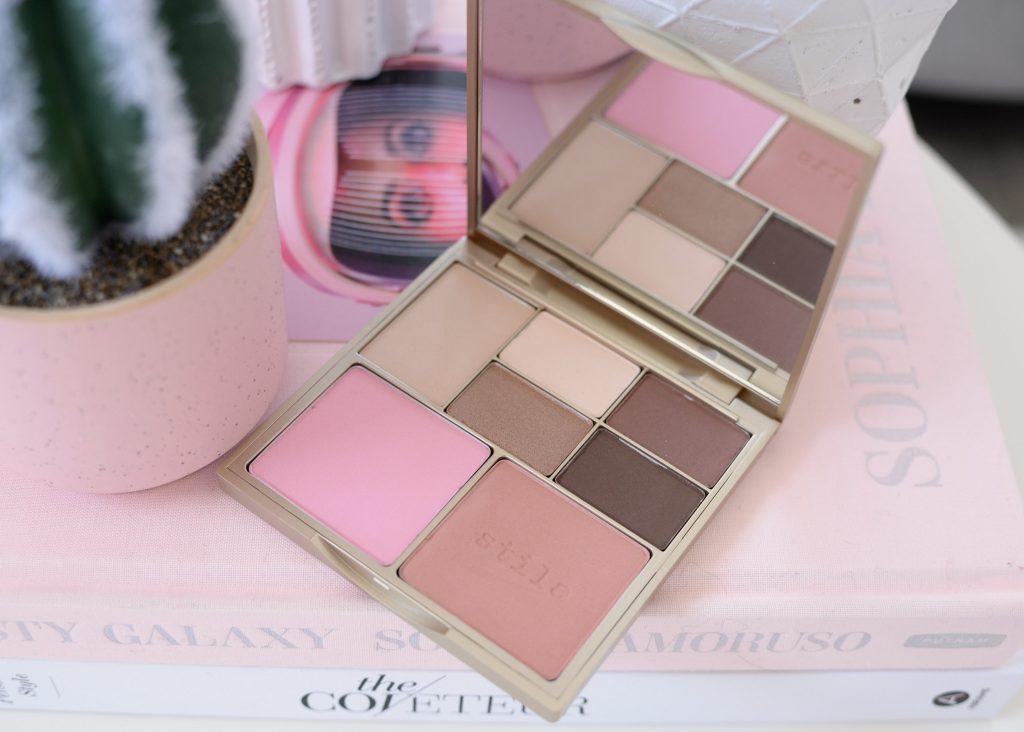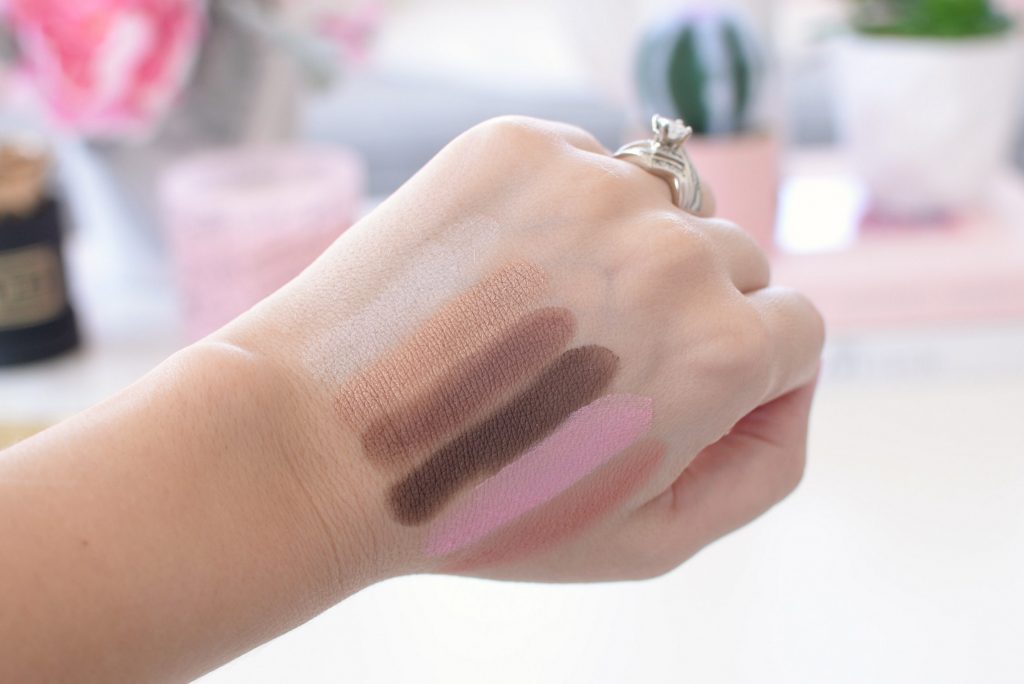 For my liner, I've been using the Essence Rock 'N' Doll Eyeliner Pen. It took some time to get used to the ball-shaped felt tip, but I had fun creating both lines and dots on my eyes. While I know this isn't going to be for everyone, and it may not be suitable for every day wear, it's sometimes fun to experiment with makeup. I've been seeing a lot of celebrities and fashion models wear cute dots on their lower lashline, and outside of having a professional makeup artist create your looks every morning, I wondered how they got those precise circles. I knew I'd never be able to get the same size every time with a basic liner, but now I can create fun designs in the matter of seconds. Creating a fine line or wing is next to impossible with this liner, then again, I don't think that's what its intended for?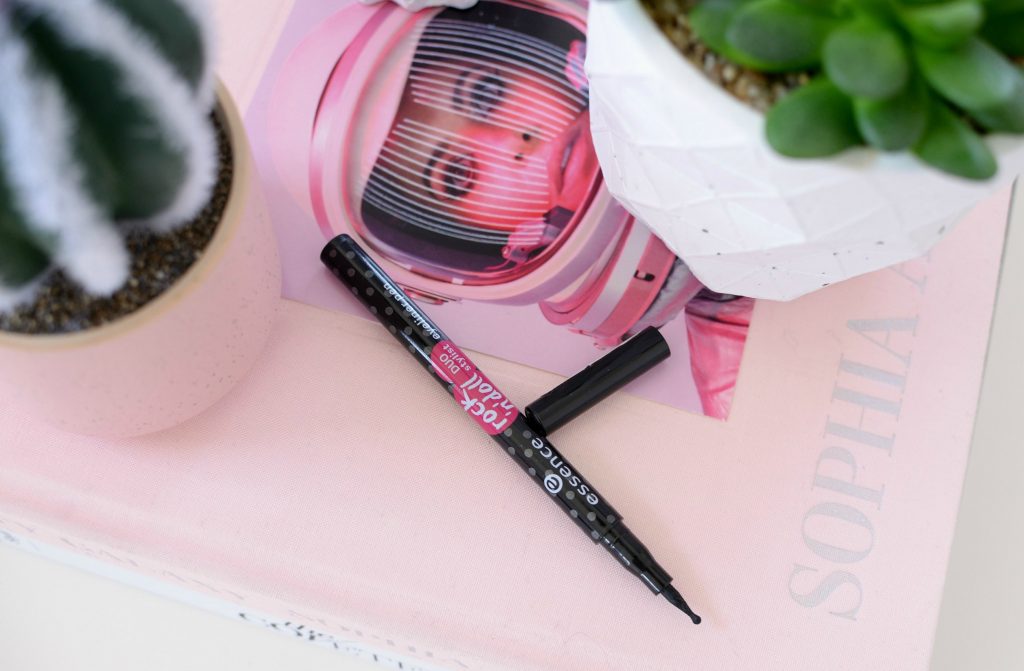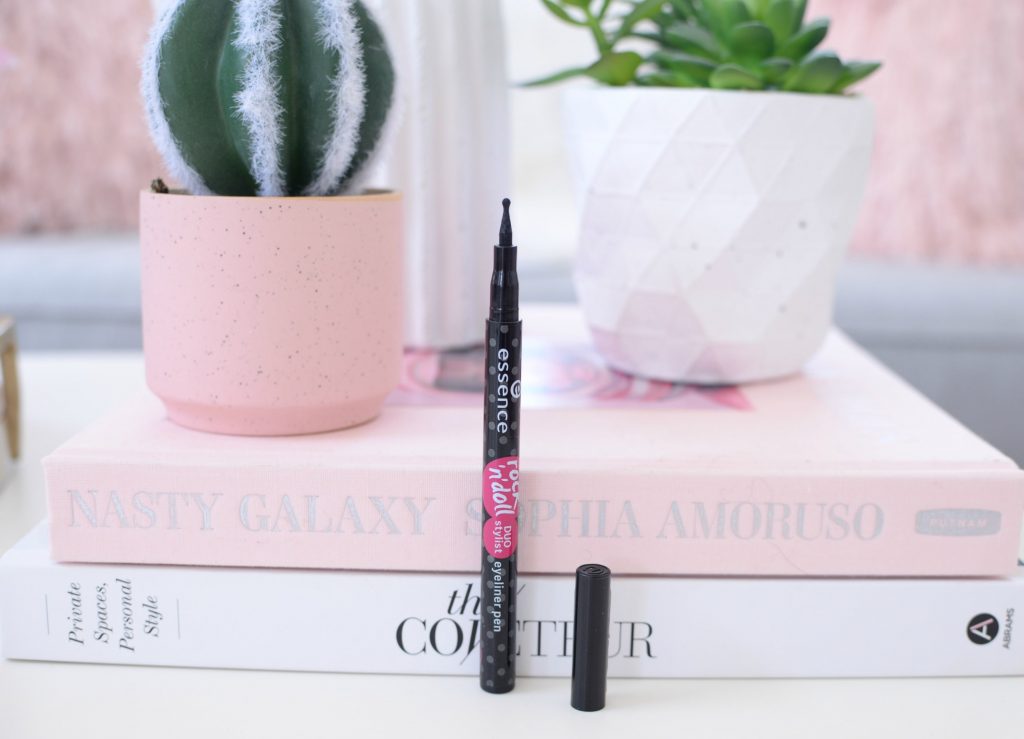 As for my mascara, I've been rotating through a few this month, but the one that stood out to me was the new Maybelline Lash Sensational Curvitude. It instantly defines, adds curl and mega volume in a single coat. It features a curved brush and short bristles that really help to grab onto every lash, coating them in extreme black pigments, with creating fluttery curl and volume. It has an incredibly wet formula that allows you to effortlessly full coat each lash adding a ton of length and definition. It delivers a fanned out, never spider-like lashes that goes perfectly with any look I'm creating for that day. From day to night, this mascara is suitable enough to wear during work hours but adding a second coat can really amplify your look for the evening.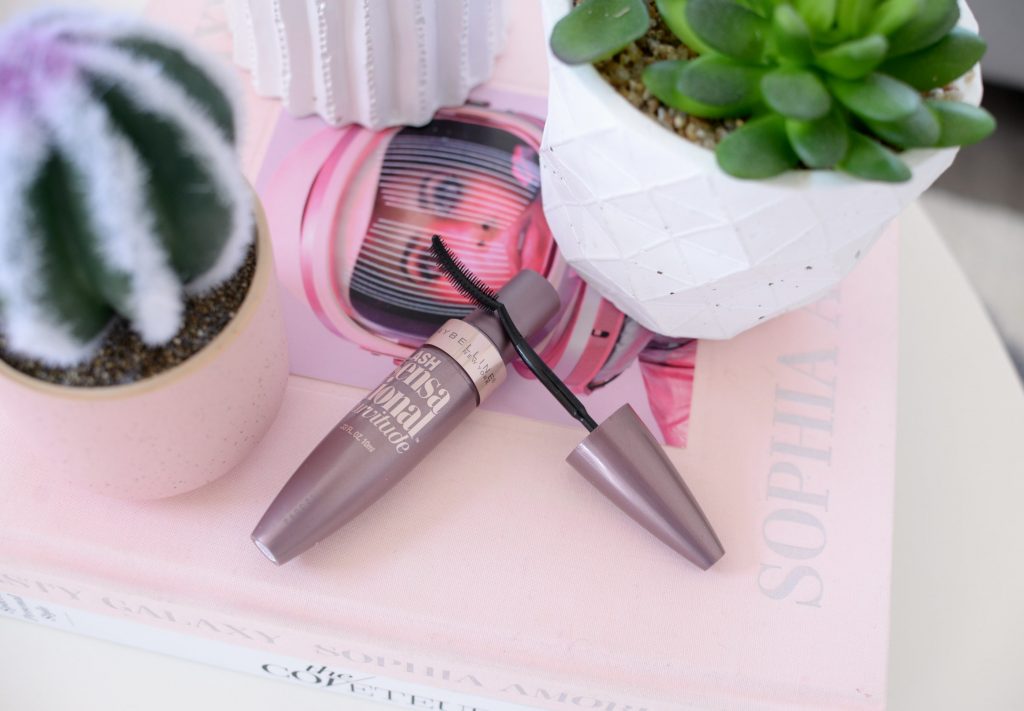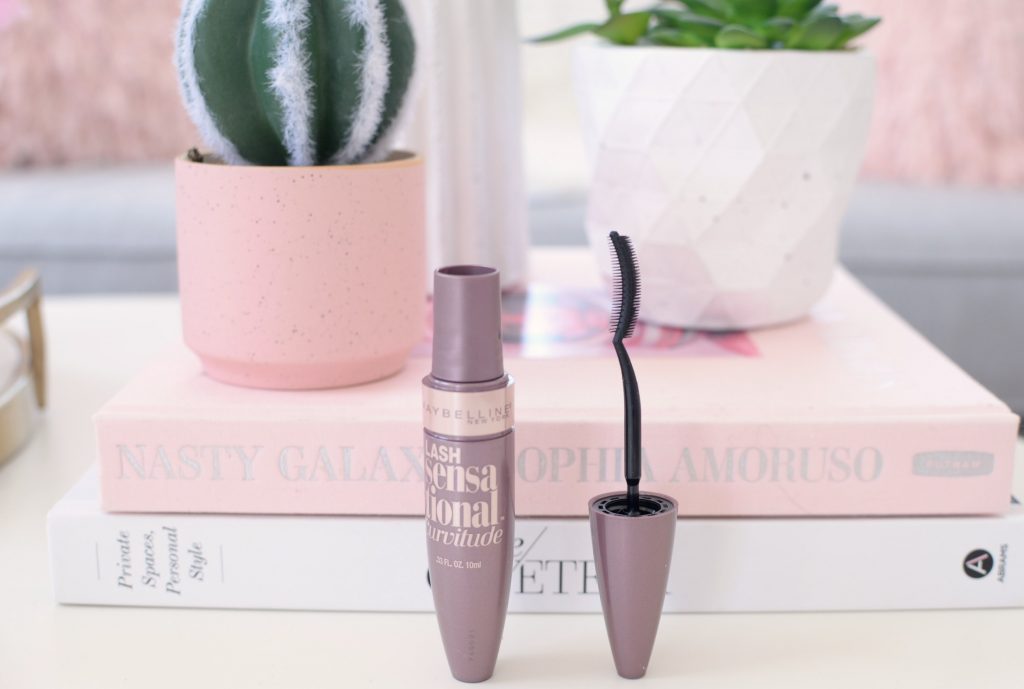 It's no secret that I'm obsessed with Too Faced Melted Matte, in fact, 9 times out of 10, it's what I'm wearing on my lips. It comes as no surprise that I fell hard for the new Melted Clover shade. Not only does it feature one of my favourite lipstick formulas, the shade was inspired by Jerrod and Jeremy's mini Chihuahua, which just so happens to be the breed of my adorable little fur baby. The stunning duty rose shade is the perfect every day, wearable shade that's perfect for both work, play and special events. It honestly goes with any makeup look I create that day. From smoky, to barley-there nudes, to bold and brights, to soft pastel eyes, this playful shade works with any look and all complexions. This cool tone matte pink is the perfect balance between your classic nude and bright pink. On days when you don't want to fuss trying to decide which lipstick colour to wear, just reach for this one. It retails for $25.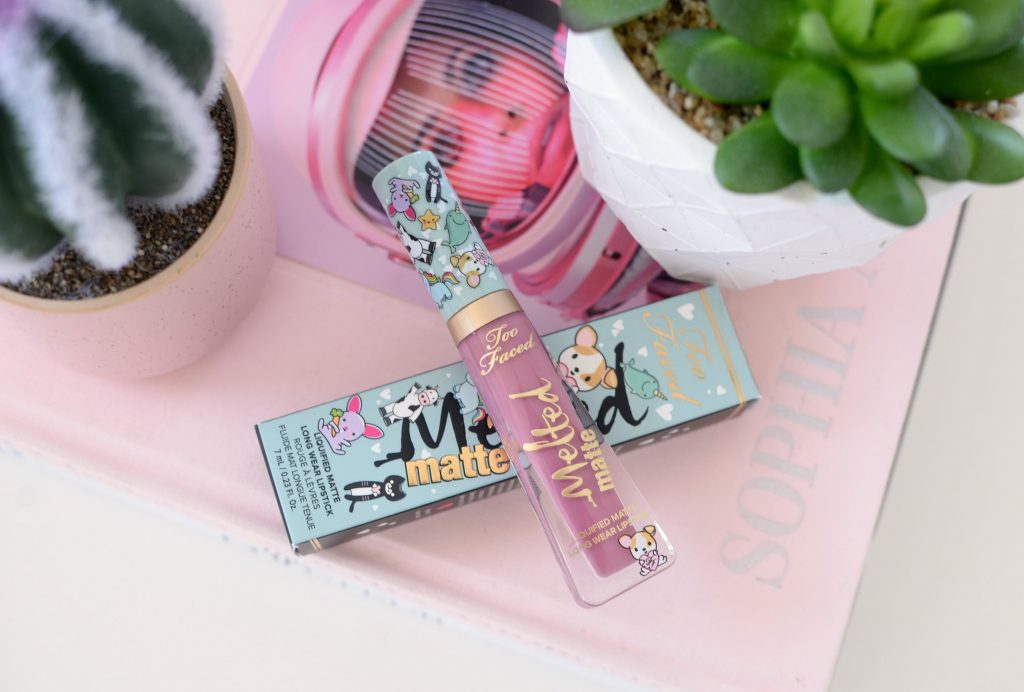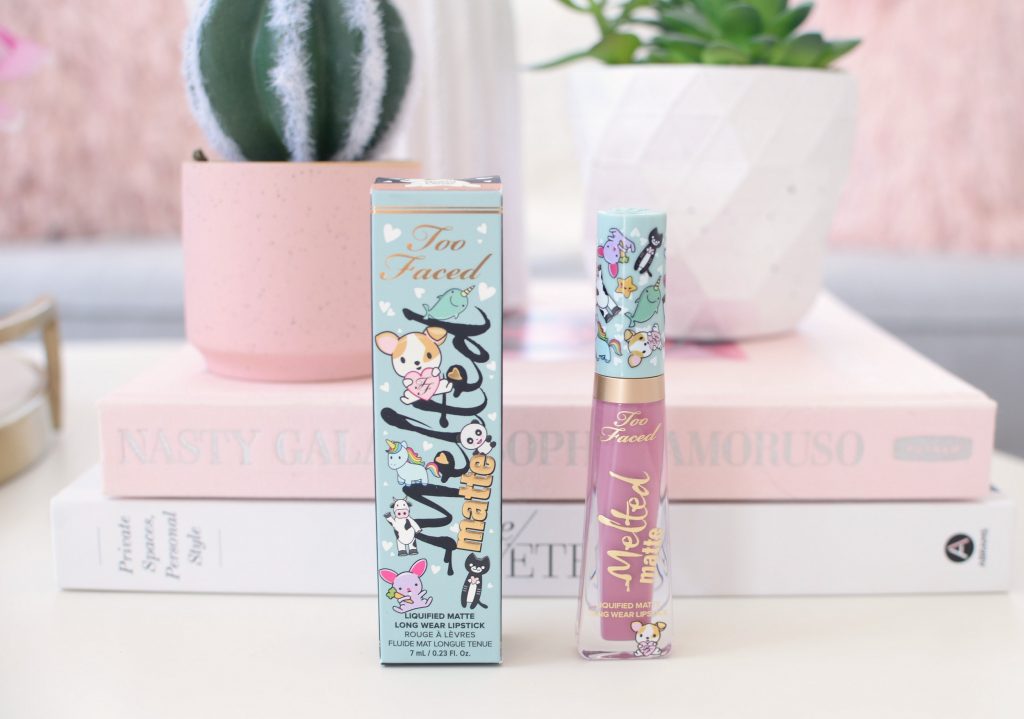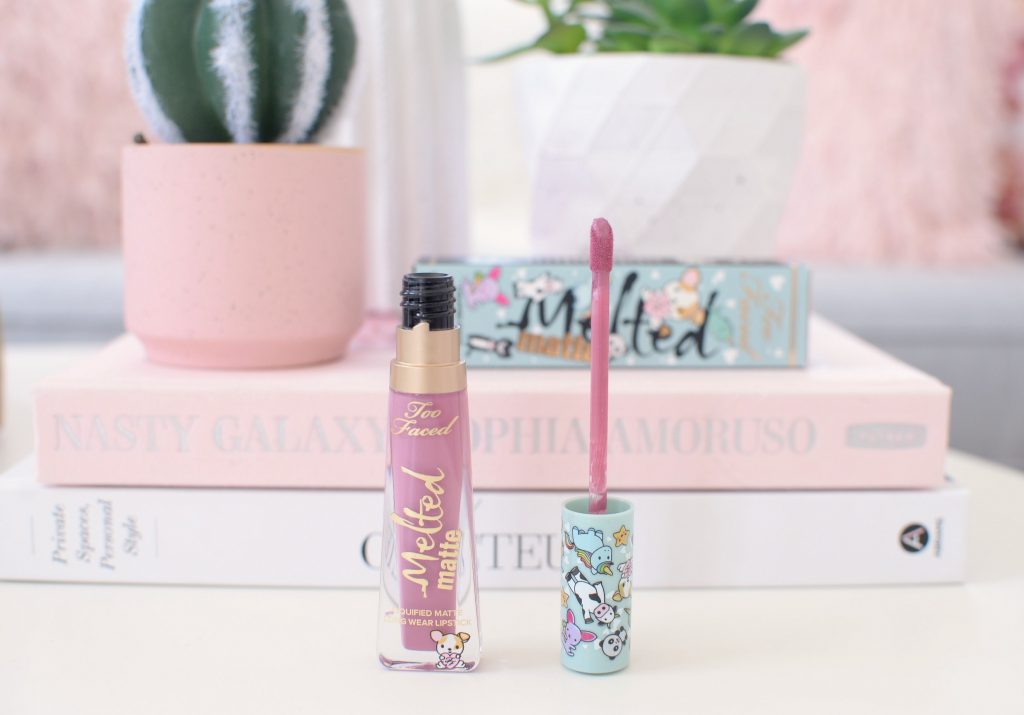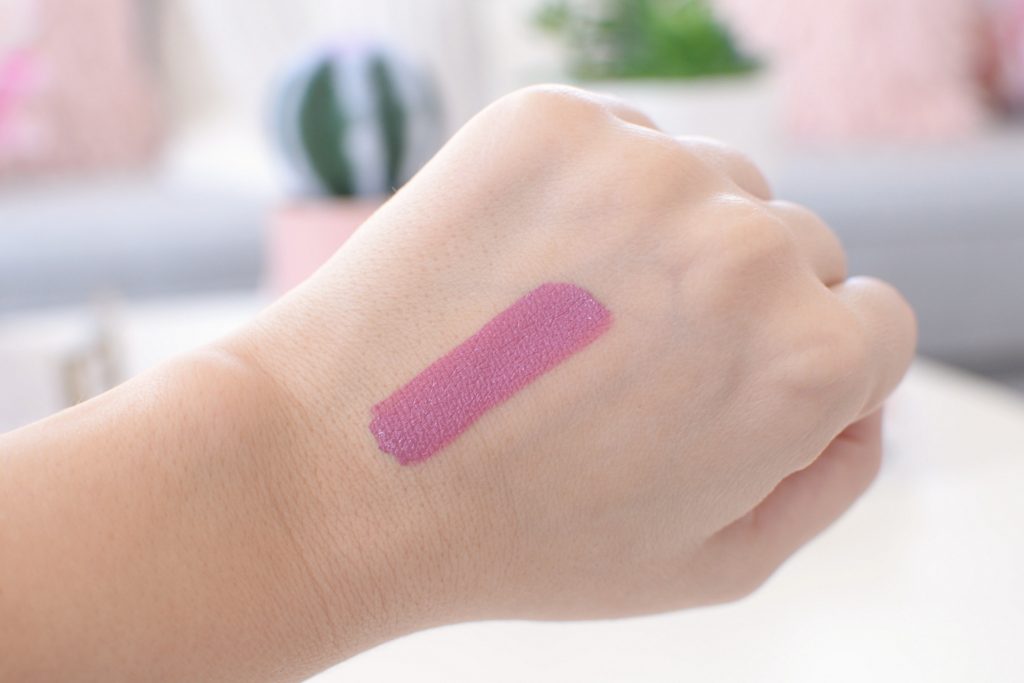 Am I the only one who must have more than one shower gel on rotation at any given time? What can I say, I like to have options. Depending on the day or my mood, I like to switch up my scents when I'm in the bath. A few years ago, I fell hard for The Body Shop Spa of the World Collection, thanks to its lineup of bath products to help you relax, revitalize and add bliss to your life. This season the brand has released an entire lineup of luxurious bath and shower oil-in-gel to leave your skin silky-smooth and soft. From juniper fruit oil, to monoi oil with tiaré blossom and coconut oil, to sea algae extract or even peony extract, each one is infused with beneficial oils to help leave skin feeling irresistibly refreshed, powerful and ready to take on the day. Its unique soap-free formula feels incredibly lightweight on the skin, washes away all dirt and daily grime, without leaving behind a nasty, sticky or greasy soapy residue. Each retail for $14 for 250ml.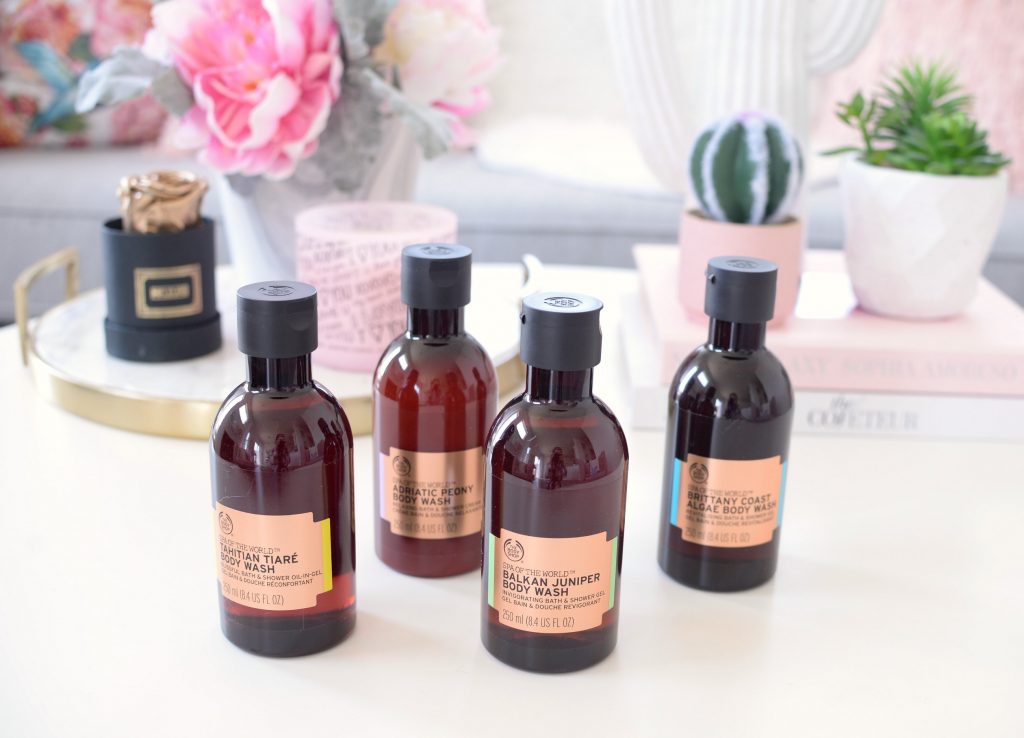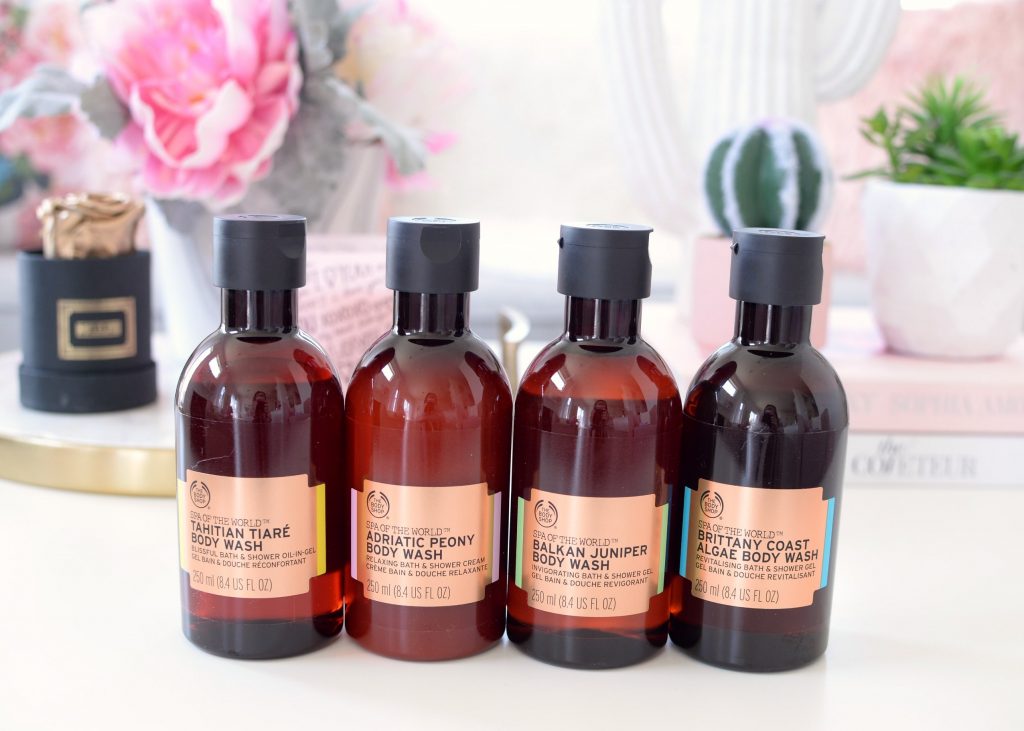 Speaking of scents, my signature perfume as of lately is the new Giorgio Armani Sì Passione. This fruity and florally fragrance just screams spring and summer, and although it's quite sensual and bold, it still manages to be elegant and feminine. It opens with a spicy hint of pink pepper, but quickly develops into a luscious flower garden thanks to rose de mai. Pair that with intense vanilla, cedarwood and Amber and you have the perfect delicate, yet passionate aroma. It's classic and modern, with a playful and youthful twist. The same way a bold red lip can leave you feeling sexy, confident and girly, this fresh, sweet and florally perfume will instantly transform the way you feel. The projection isn't too overpowering, allowing you to wear it both day and night, and 365 days of the year. It retails for $115 for 50ml.