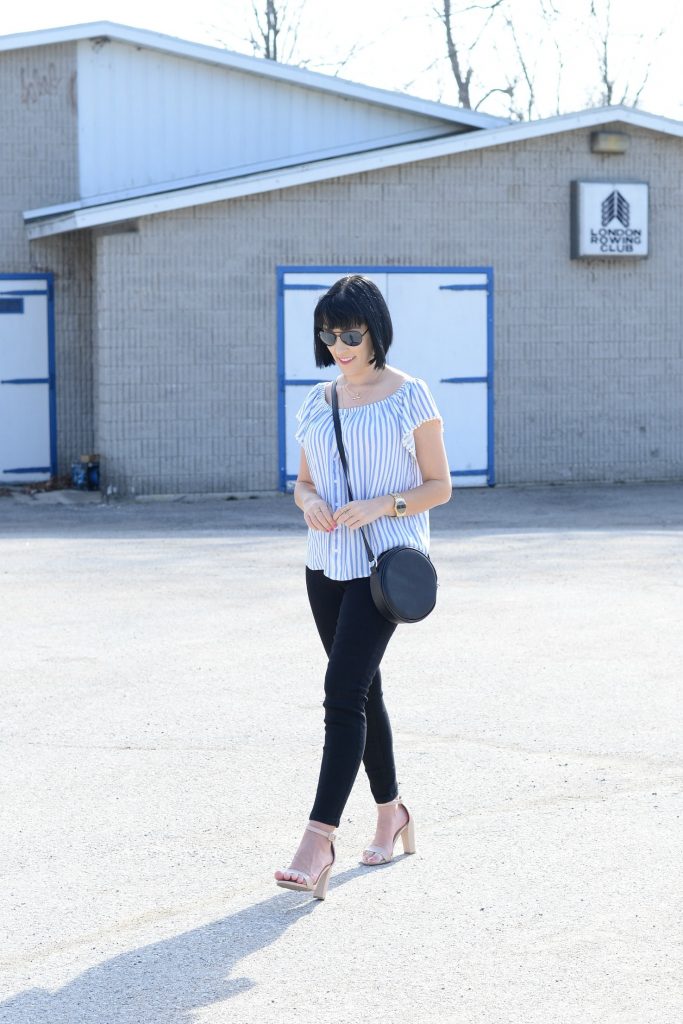 Giant Tiger Outfits for a Week
Today marks another day in my new series called…. "I Wore (insert clothing brand here) for a week. This week I'm talking all about Giant Tiger and how to create fashion-forward looks at affordable prices. How many of you reach for the same predictable outfit day after day? Ya, me too. That also comes with the day-old statement, I have nothing to wear. If you find yourself styling the same pieces, even though you have a closet full of clothes, you're probably in a style rut. The good news, it's super easy to get out of. All you need to do is use your imagination and get creative with the items you currently own and the pieces you're going to be investing in this season.
The quick and easiest way to get out of a style rut is to switch up the order of your closet. We tend to reach for the items that are closest to us and forget about hidden gems in the back. By taking a few minutes each month to rearrange the order of your wardrobe can really start to see pieces that otherwise go unnoticed.
Try mixing and matching pieces that you currently already own. Again, it comes back to familiarity, meaning we tend to style the same pieces repeatedly, never really enjoying our entire collection. We know which items work well together, and which pieces make us feel the most confident, but we forget to experiment and try new things. It's almost like we have a uniform when it comes to our everyday look but styling the same pieces together time after time can be quite boring. Take a closer look at what you currently own and try to create some fresh new looks out of them.
Taking inspiration from your favourite celebrity, blogger or friend is a free way to create some new looks in your wardrobe. Pinterest is another excellent choice when it comes to getting daily motivation. Simply type in one item of clothing you want to style that day and watch as hundred of new ideas pop up. This will help you style the pieces you already own in slightly different ways.
Stop shopping at the same stores and try something new. I know it's easy to shop at stores we're familiar with and shops that we know work for us, but this is a sure way to leave you in a fashion rut. Since stores know their customers and demographic, they often tend to carry the same design and colour palettes season after season. This forces us to buy the same pieces over and over again, never really leaving us a chance to expand our wardrobe. Although having the same pieces we know work well together is convenient, it doesn't leave much room for creativity.
It's important to shop at new stores you haven't shopped at before and try a new fashion label. I know for myself, I tend to run to the mall every time I'm in need of a new outfit and often forget about stand-alone stores outside of large shopping plazas. Giant Tiger is a Canadian owned discount store that features a large selection of fashion-forward pieces that everyone can afford. mySTYLE is an in-house, private label that features a large selection of comfortable casualwear. It will leave you feeling fashionable, while it's great fit will have you looking current and up-to-date.
I took this incredibly trendy off-the-shoulder striped blouse that I scored for only $14 and paired it with these comfortable and ultra-stretchy black jeans that were only $20. The ruffle, lace and button detail add visual interest to the blouse and give the illusion of a much higher price-tag. The black skinny jeans are made equally as well as some of my designer jeans yet are slightly softer. The round crossbody bags are one of the hottest handbags for spring, but being such a trendy piece, I know a lot of us don't want to invest a ton of money on one. When I saw this one for only $25, I knew it would be the perfect time to experiment with this trend.
Win Big this Summer with Giant Tiger. From now until July 3rd, 2018 enter online for daily opportunities to "scratch and win" prizes such as gift cards, home décor, and more, Also, until June 13, 2018 GT will also be doing a special draw for a backyard concert performance by CCMA nominees, River Town Saints. Visit gianttiger.com or bigsummerwins.com for more details and to enter.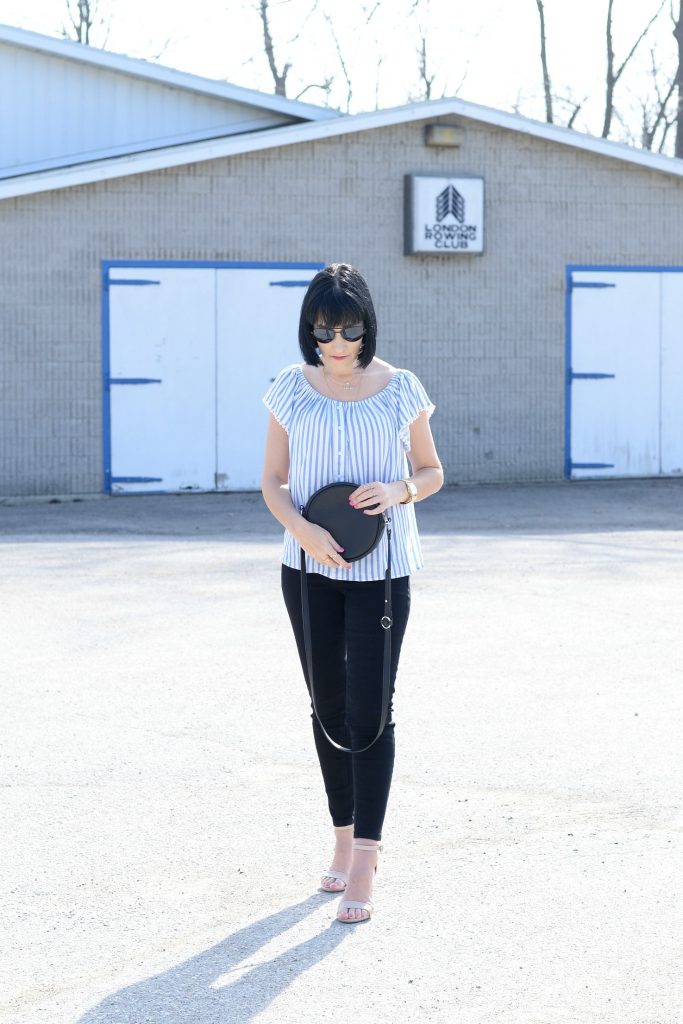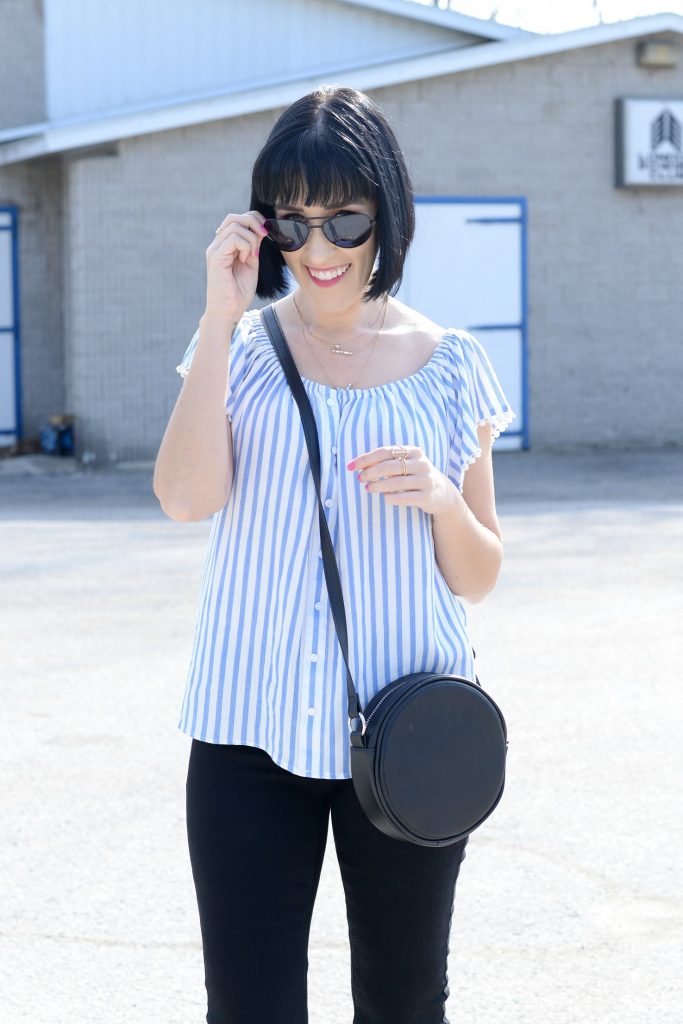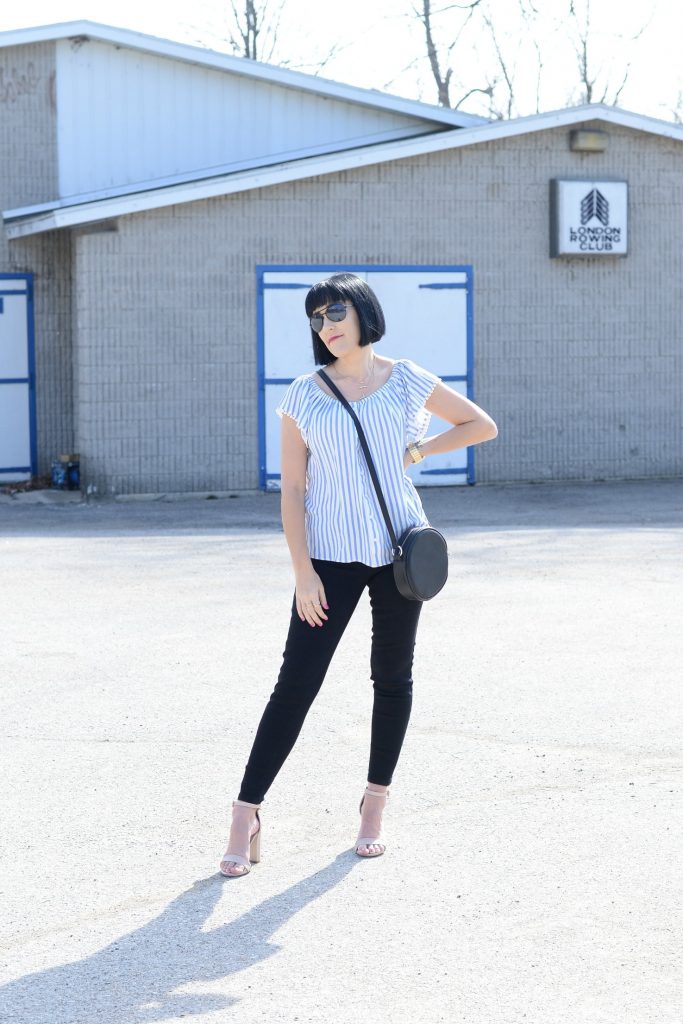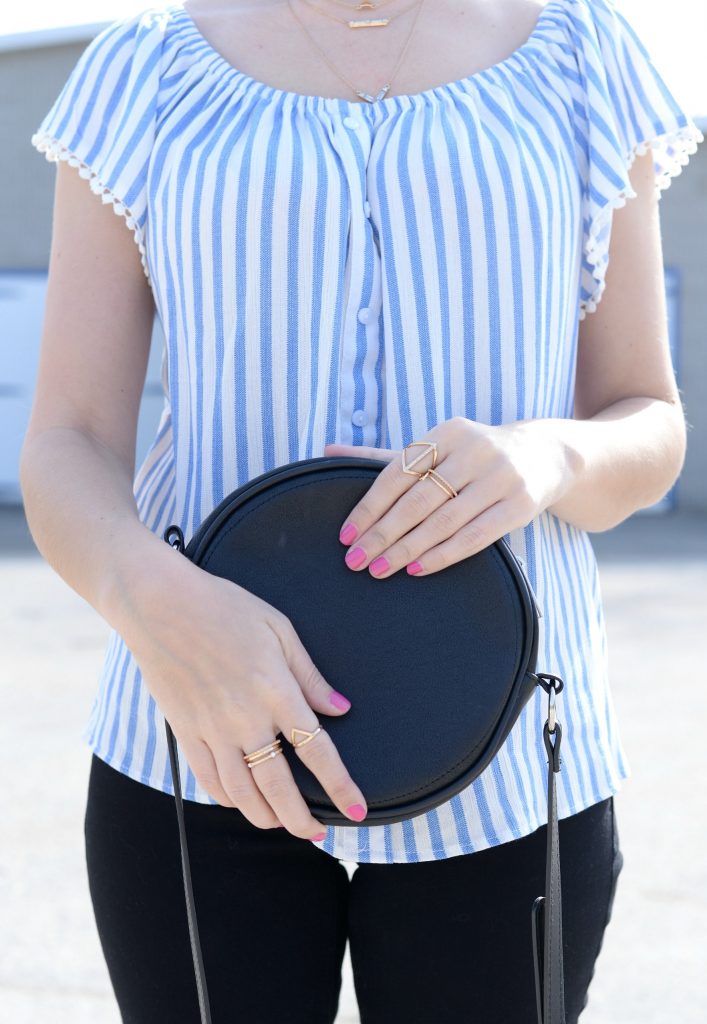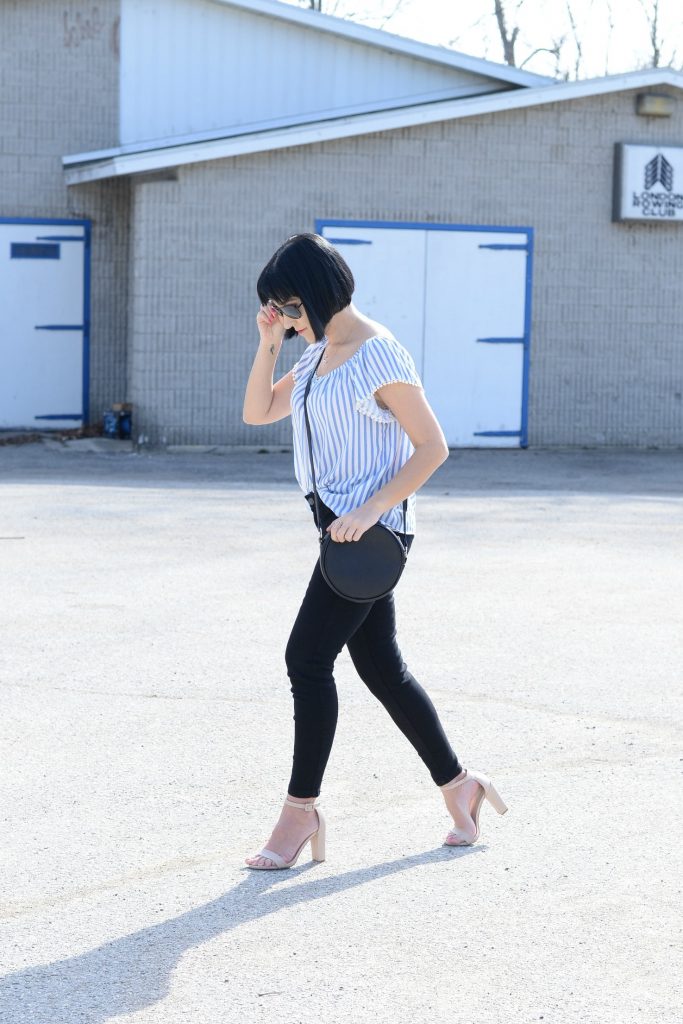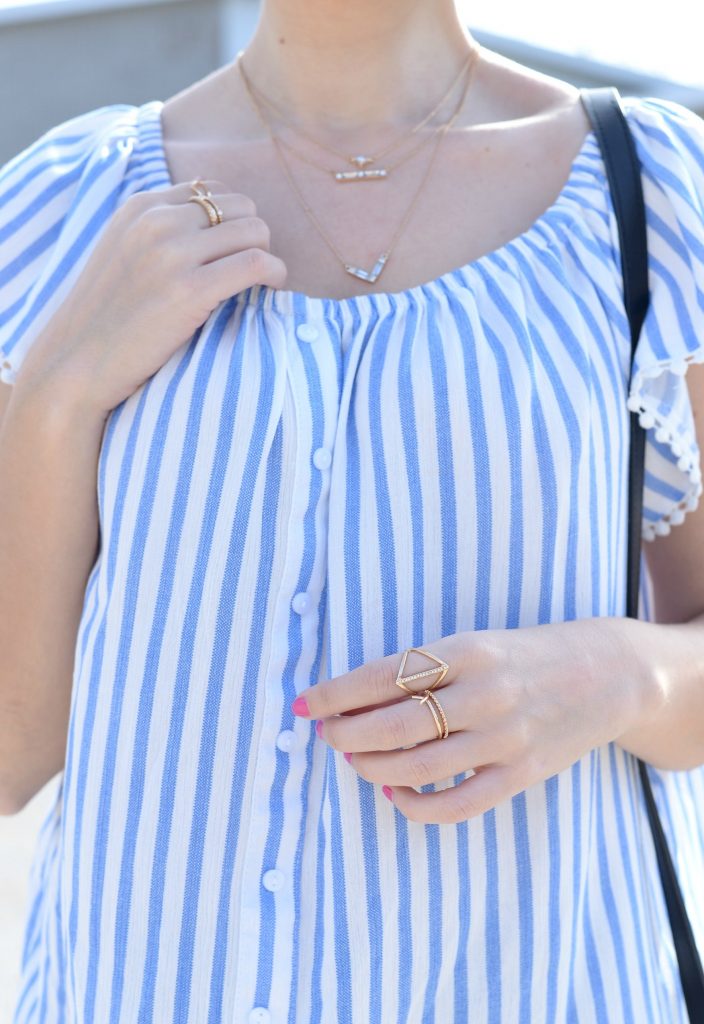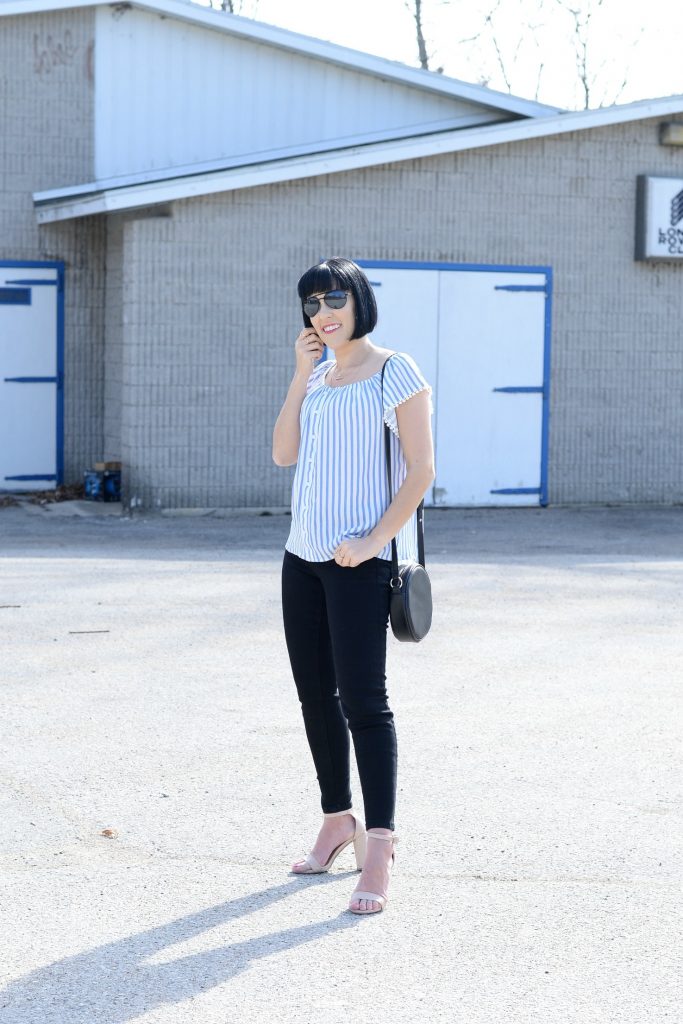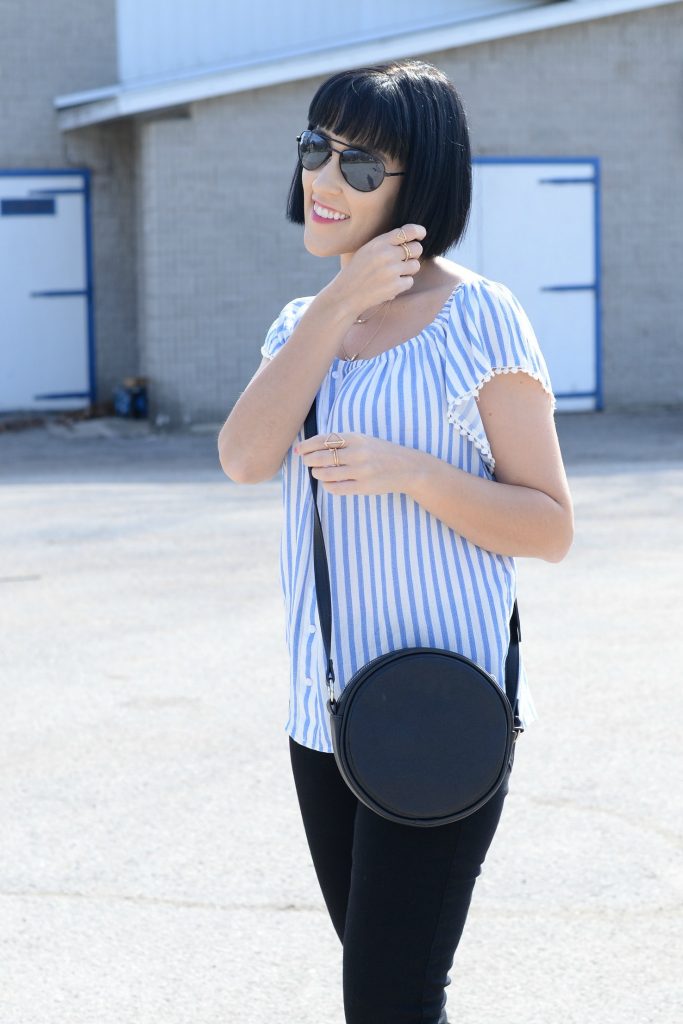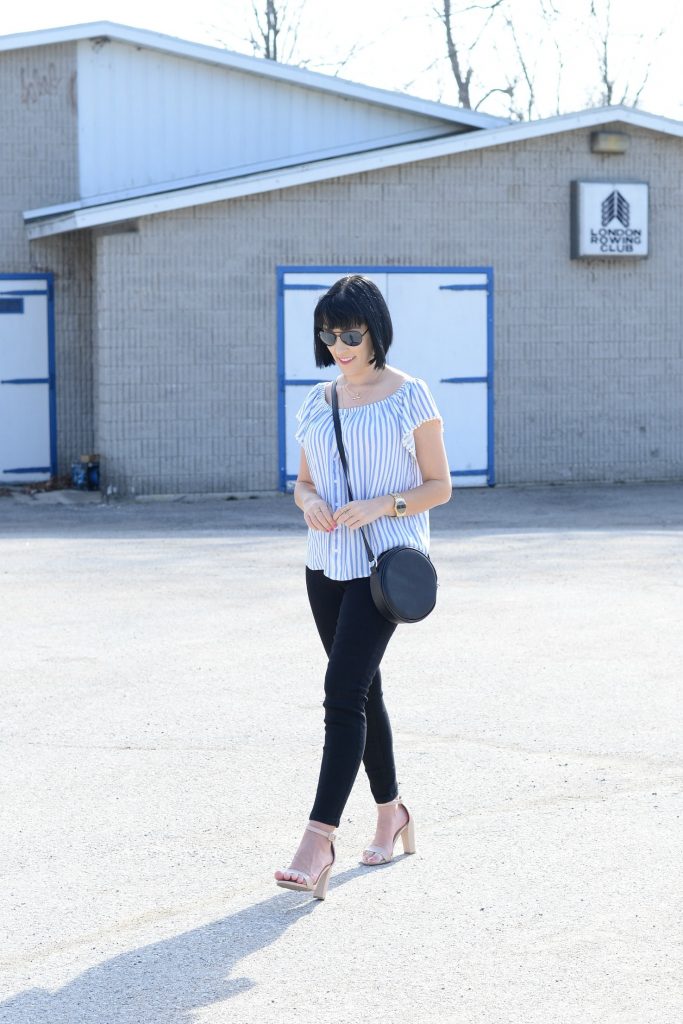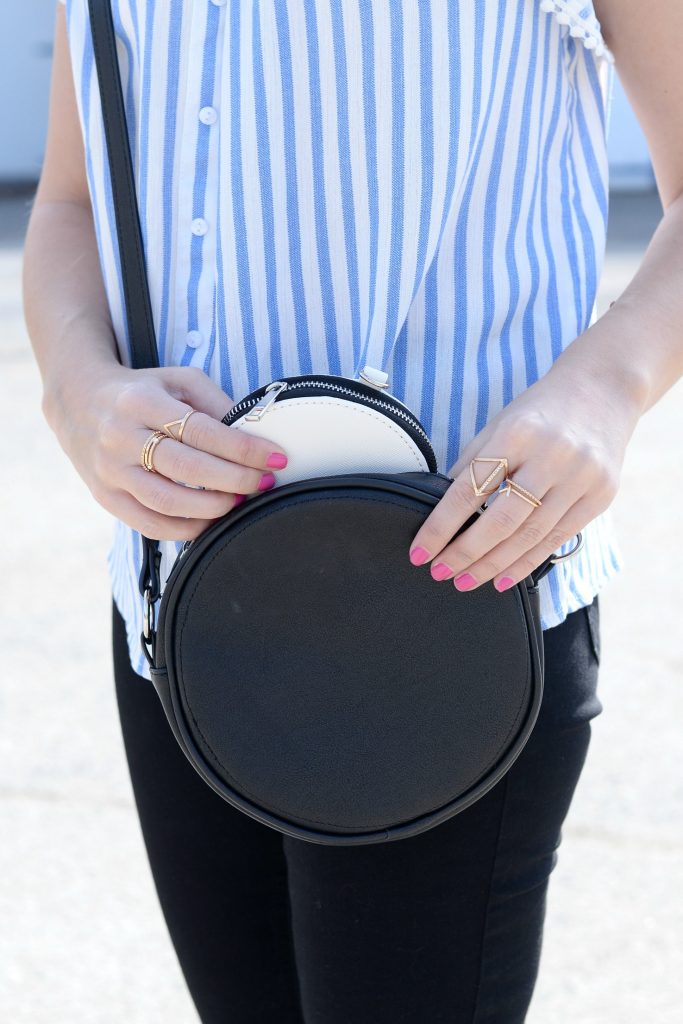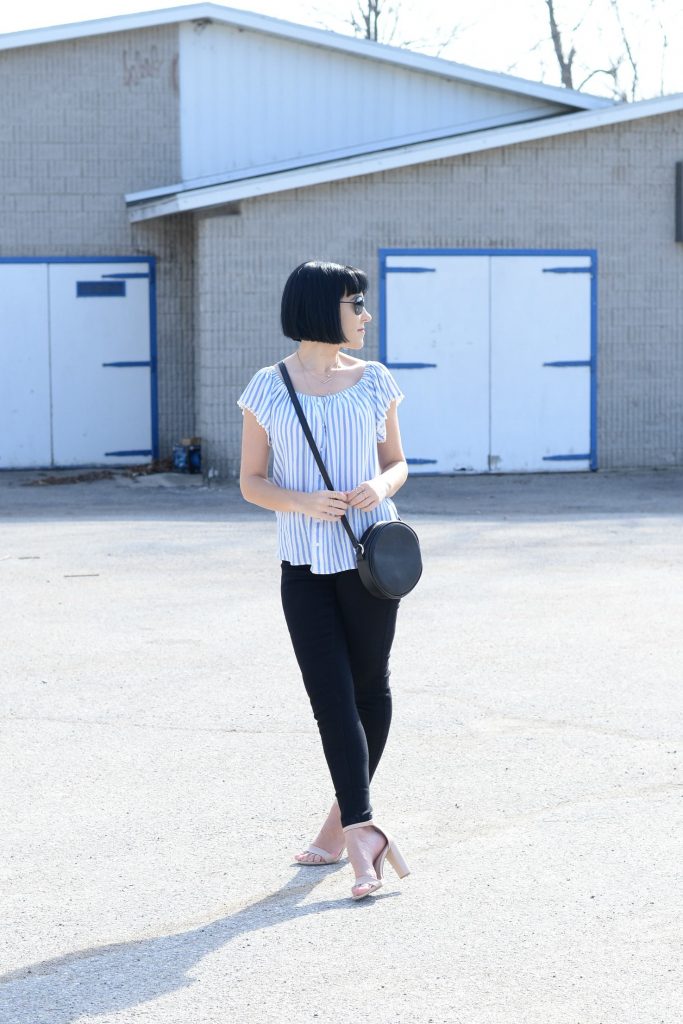 "Disclosure: This post was sponsored by Giant Tiger, but all opinions on this blog are my own. I also want to thank you for supporting the brands that support my blog."