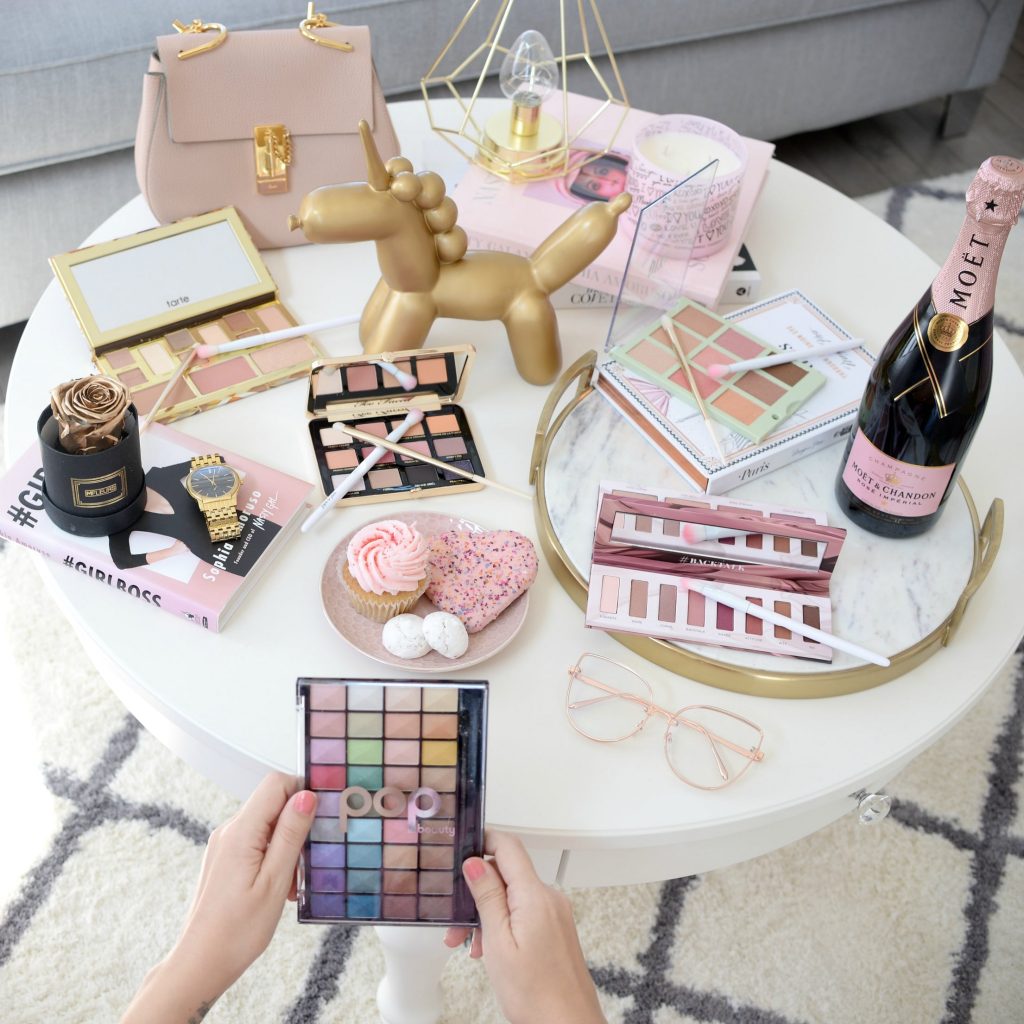 Best Eyeshadow Palettes for Spring
Spring is the perfect time to switch your makeup look, and nothing gets me more excited than a new eyeshadow palette. It's time to pack away those deeper hues and invest in some soft nudes and pastels. From shades that are tried-and-true, to wearable office shades, to more playful and trendy hues, making a bold statement with your eyes is a sure way to grab attention. Finding that perfect spring eyeshadow palette is like finding that perfect partner, it may take some time, but worth it in the end. Today, I'm sharing the most talked about and sought-after eyeshadows of spring 2018. Hopefully this will take the guesswork out of finding that ultimate palette this season?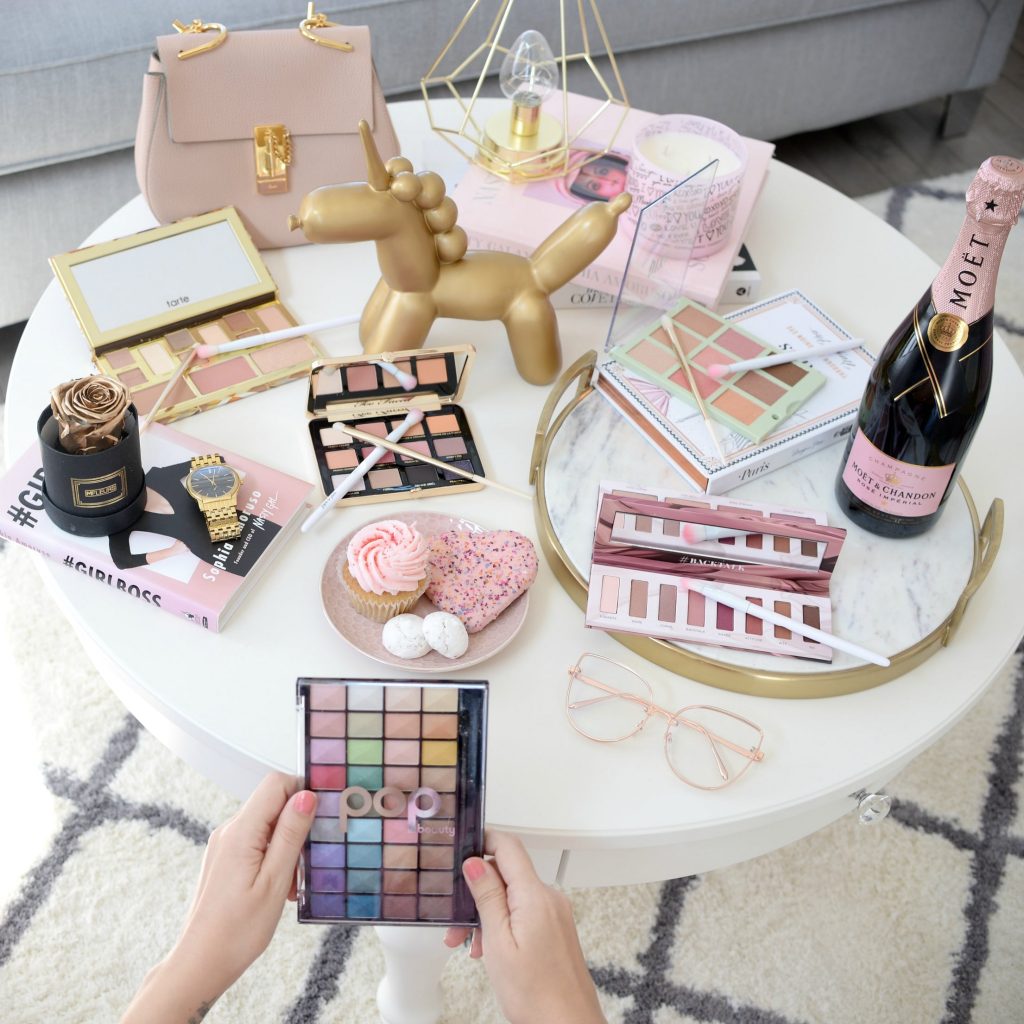 Let's start with a palette that can do it all, the tarte Clay Play Face Shaping Palette II. Not only does it come with 9 richly-pigmented, buttery soft and smooth eyeshadows, it also comes with 3 face powders that help to sculpt, define and highlight your best features. The shadows feature an array of both matttes and luster finishes in both neutral and smoky shades, allowing you to create both wearable daytime looks and dramatic evening effects. The universally flattering cheek shades will help add a pop of colour to the apples of your cheeks and a touch of bronze to warm up your complexion. The highlight will add a touch of radiance and a healthy glow to the high points of your face. Eyeshadows, blush, bronzer and highlighter, this might be the last palette you'll ever need hehe.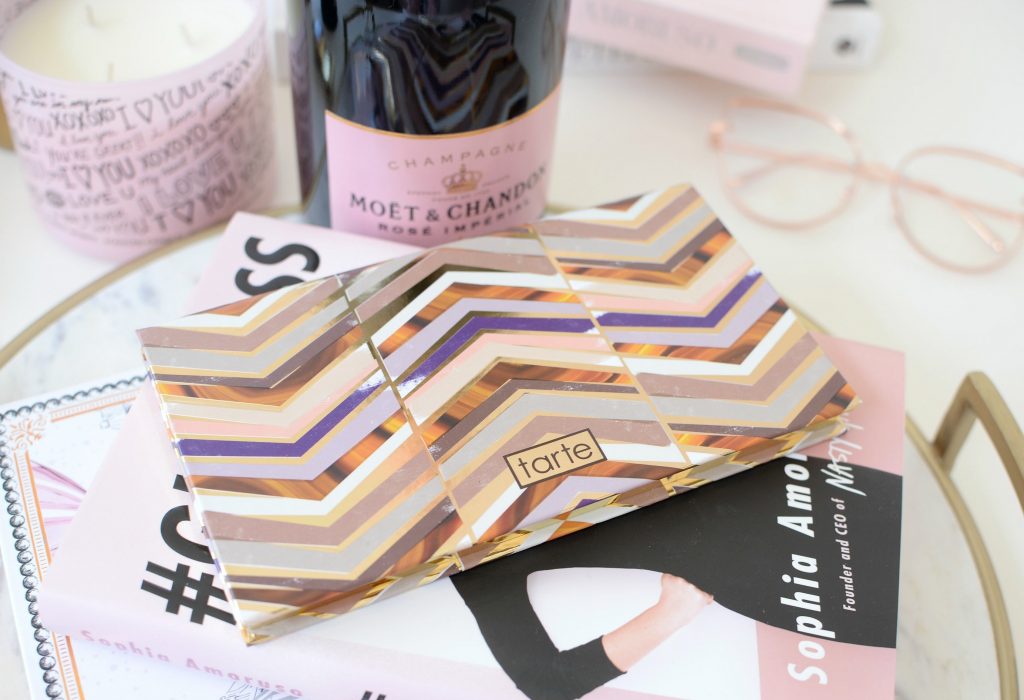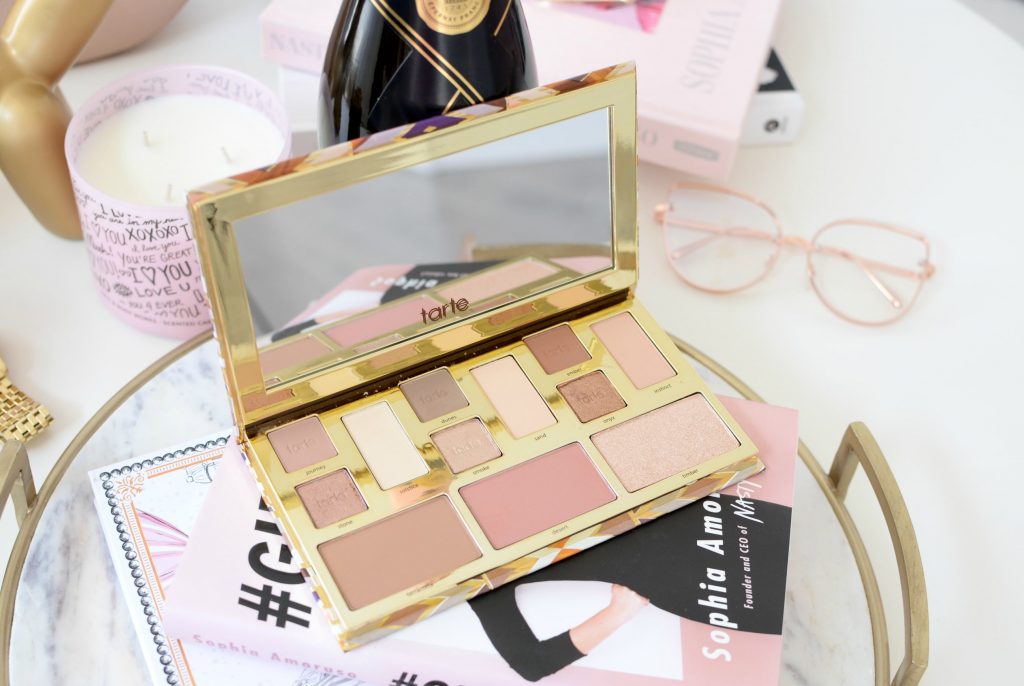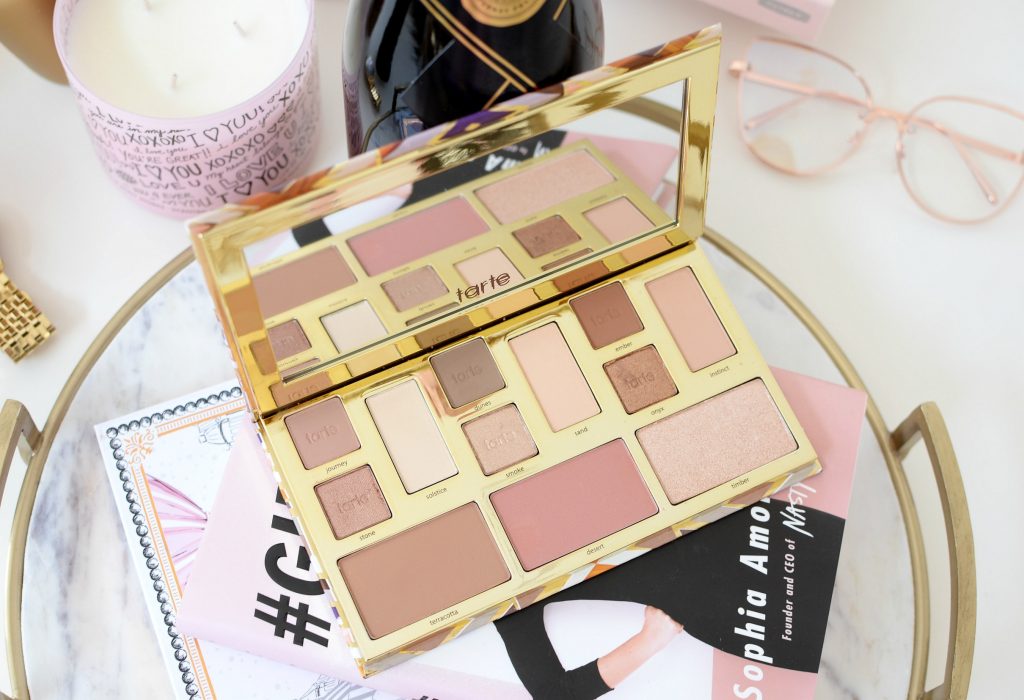 Like all tarte shadows, it's formulated with Amazonian clay to help intensify the shadows, while proving long-wearing benefits. This all-in-one palette can easily take you from day to night, work to play. It has all the essential shades you'll need to create a perfectly flawless look. The extremely micro-fine powders are richly pigmented, incredibly creamy and blends out seamlessly. It creates a beautiful natural effect on the skin that wears well into the evening without creasing, caking, fading or flaking. Whether you're looking to add new shades to your collection this season or looking for a palette that delivers high-performance shadows, this will be your go-to. No need to reach for any other products with this palette and because the shades are universally flattering, it works well with all complexions and skin tones. It retails for $60.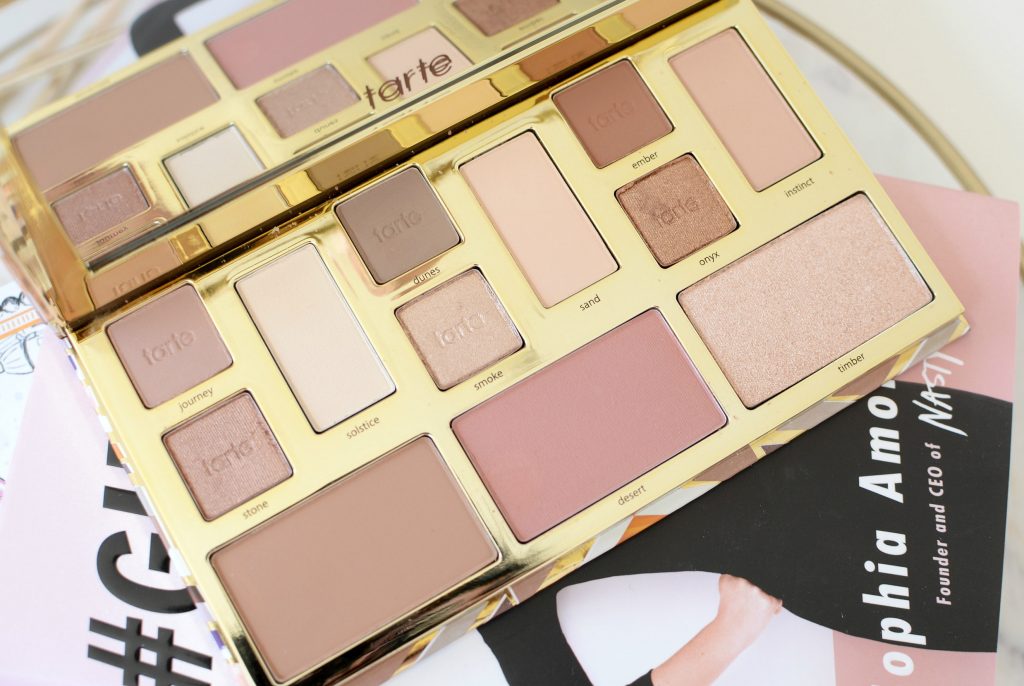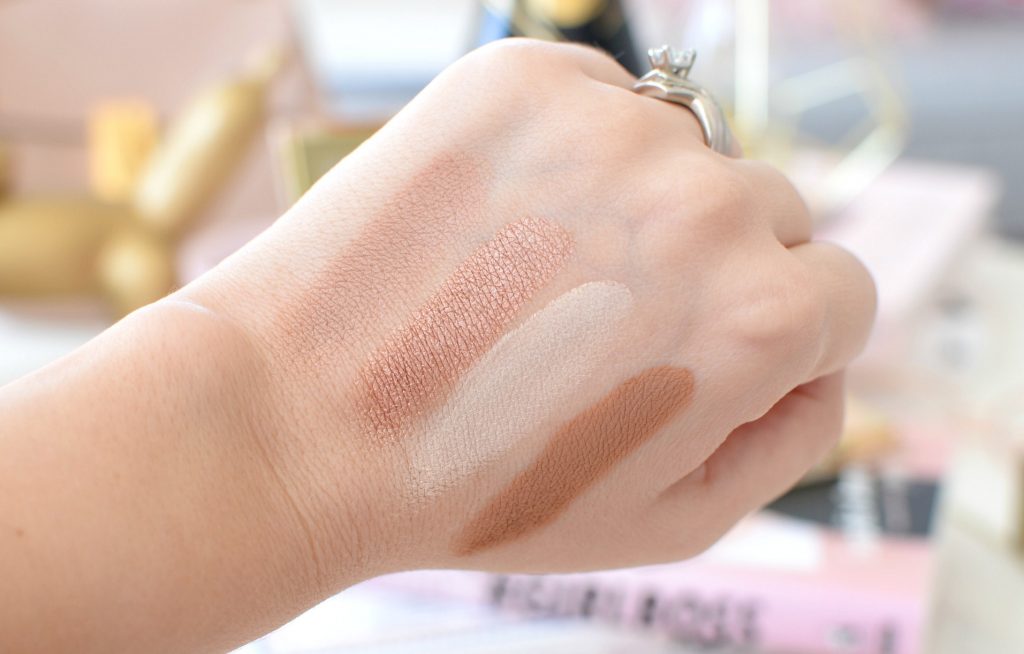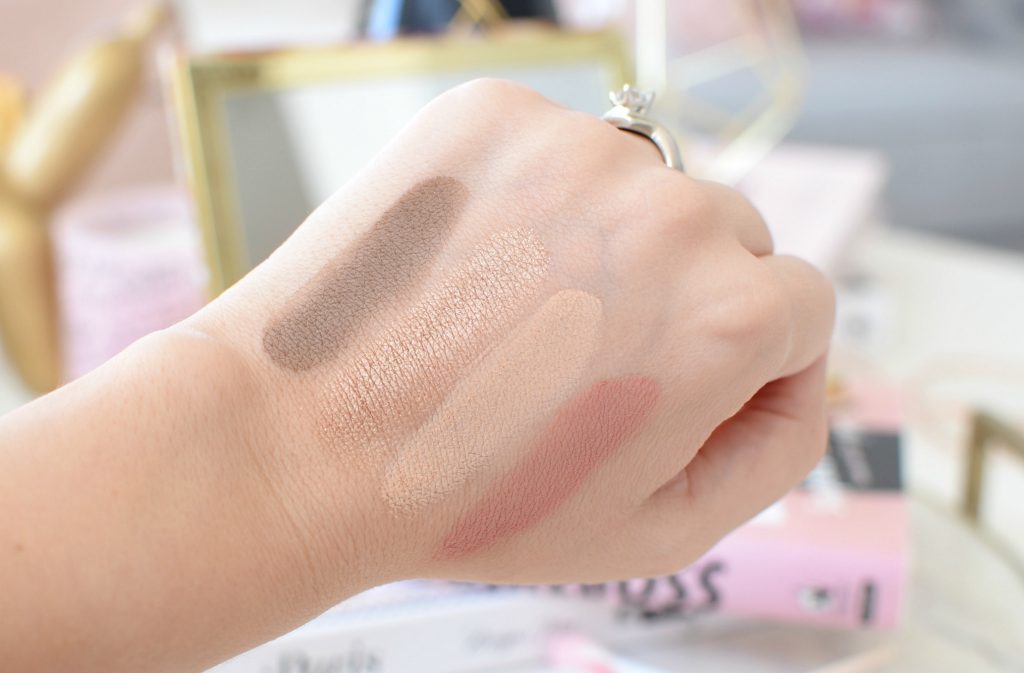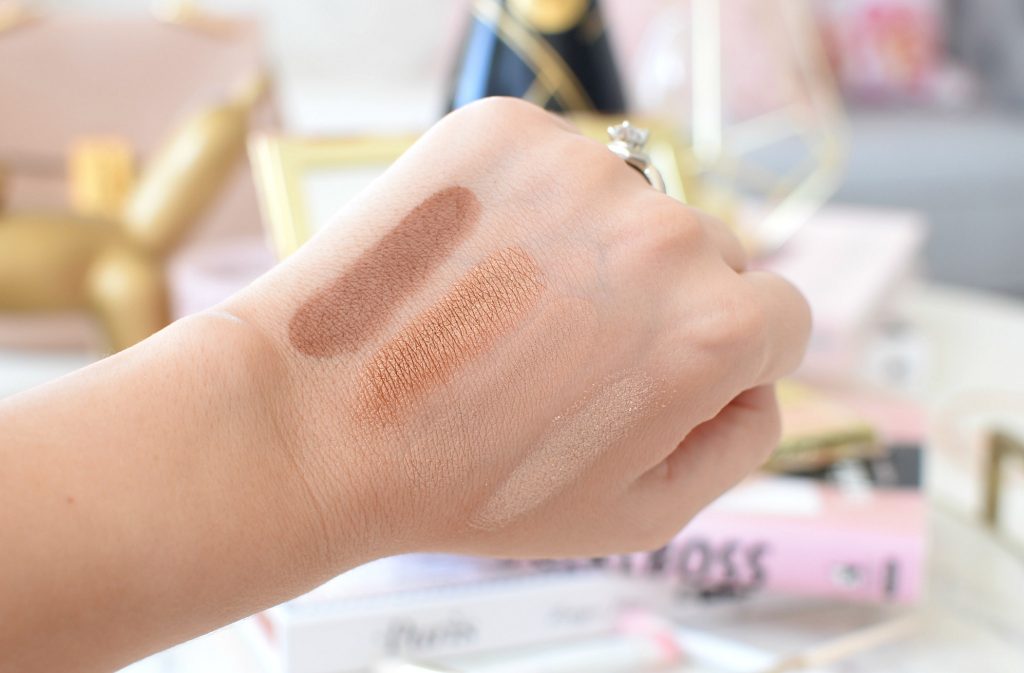 Speaking of multi-purpose palettes, the new Urban Decay Backtalk Palette is another all-in-one palette that can do it all. Unlike the tarte one, this one focuses more on the trendy mauve, soft berry, and muted rose shades. This isn't your typical nude palette, instead it focuses on pretty in pink hues. Since all the shades are designed to be flattering on all skin tones and complexions, this is one wearable palette and perfect for every day life. You're able to achieve a ton of looks thanks to its wide section of 8 shimmer, satin and matte eyeshadows, alongside 4 blushes and highlight shades. No matter what vibes you're looking to create this spring, rest assure these velvety-smooth, highly pigmented, long-lasting shadows can achieve any look.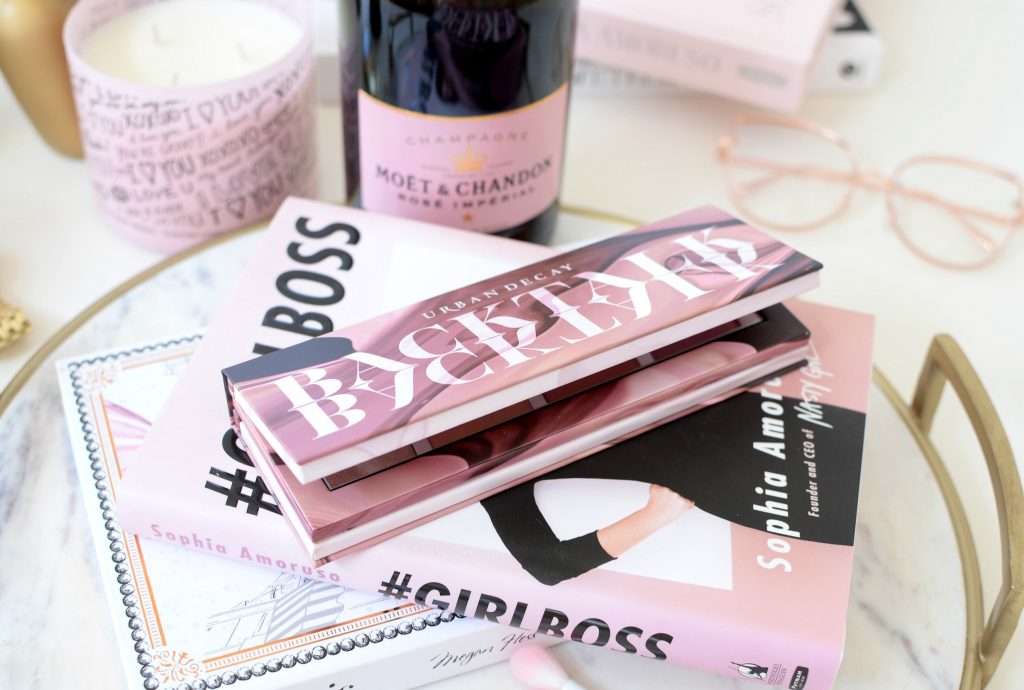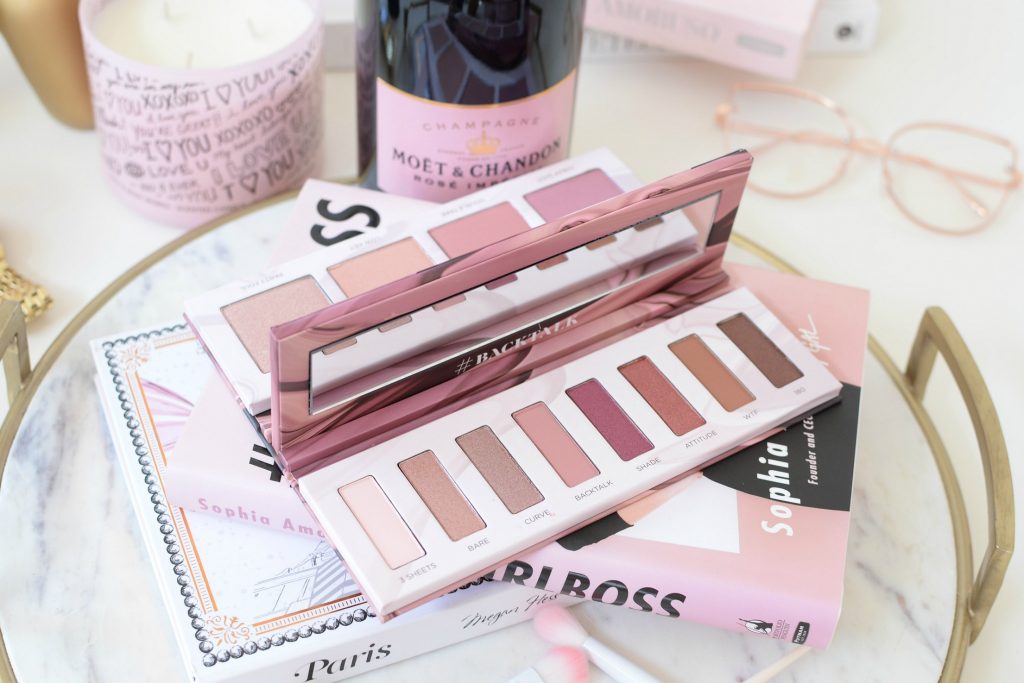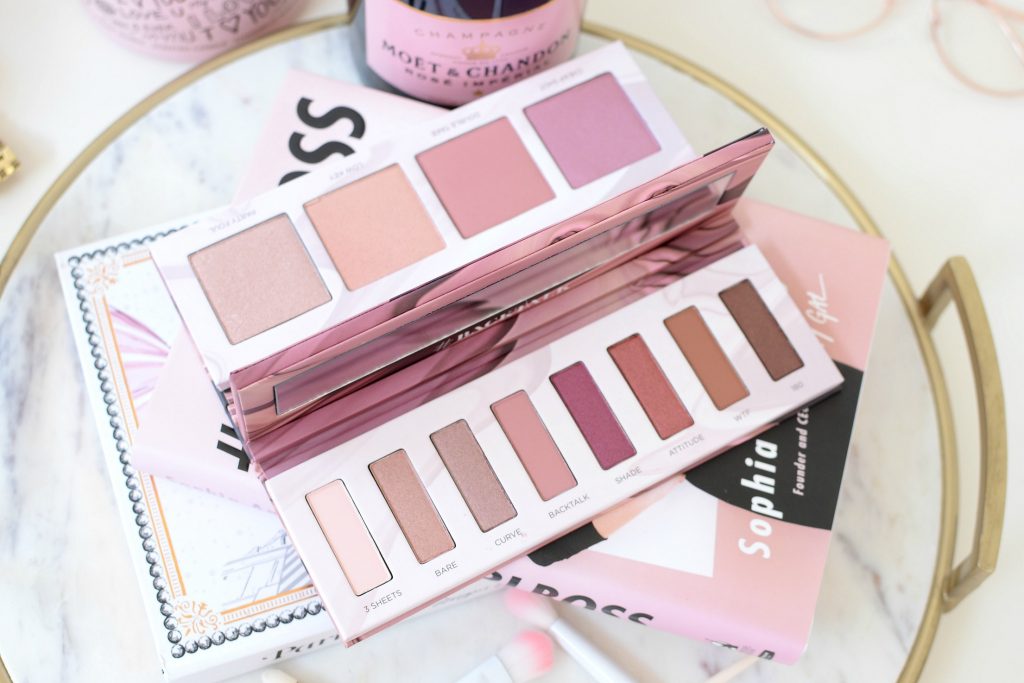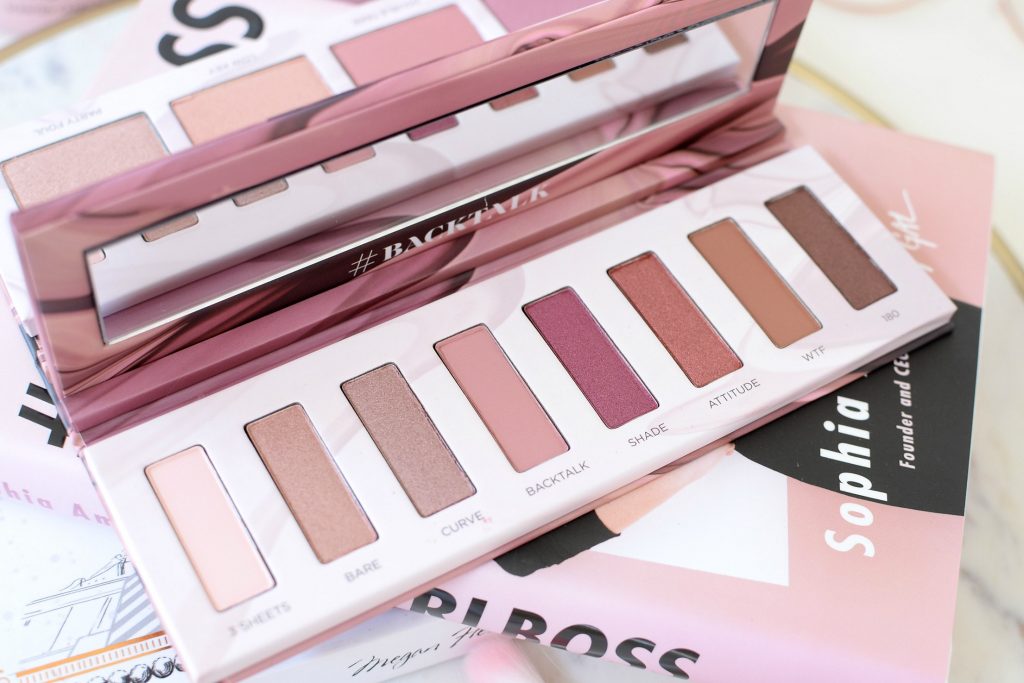 Urban Decay Backtalk is every Millennial's pink palette dream. If you're a fan of this trendy colour, you're going to love the array of stunning pinks, berries and mauves. You can easily create a beautiful monochromatic look thanks to its matching eyeshadows, blushes and highlighters. Of course, it comes with enough neutral shades that allow you to create a smoldering earthy look and deepen up the outer corners. The eyeshadow quality is what you'd expect from the brand, rich, creamy and buttery smooth. The shimmery shades have very little fallout, while the matte shades blend out like seamlessly. Unlike traditional UD palettes, this one comes with a removable mirror that acts as a divider between the eyeshadows and complexion shades. Perfect for touch-ups on the go and travel. The fact that you're getting all your face essentials in one continently packaging, makes this palette totally worth the $59.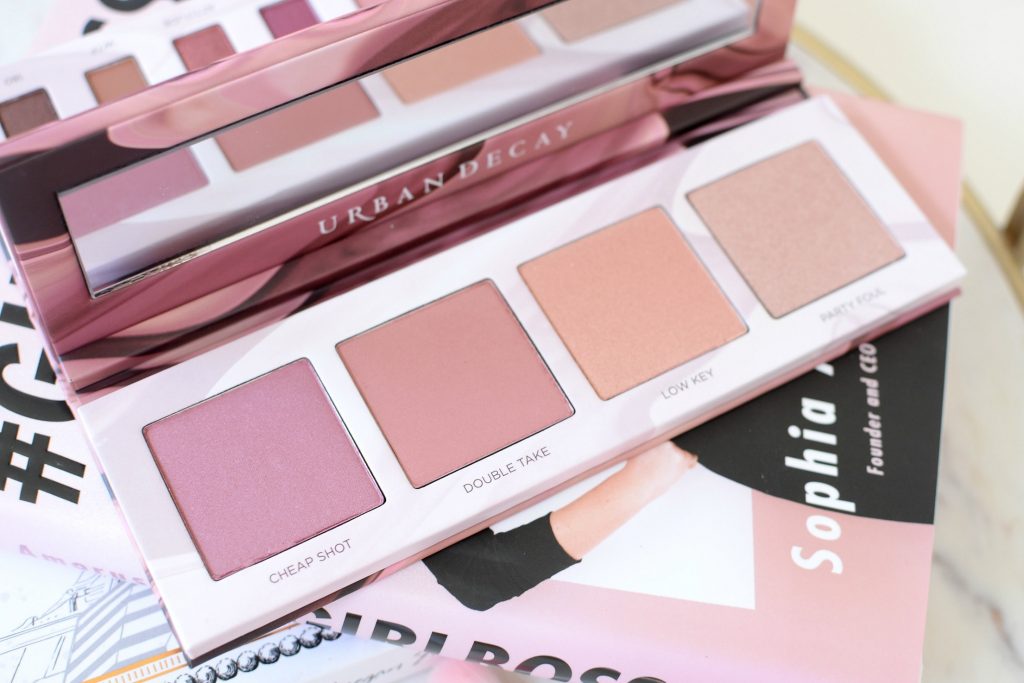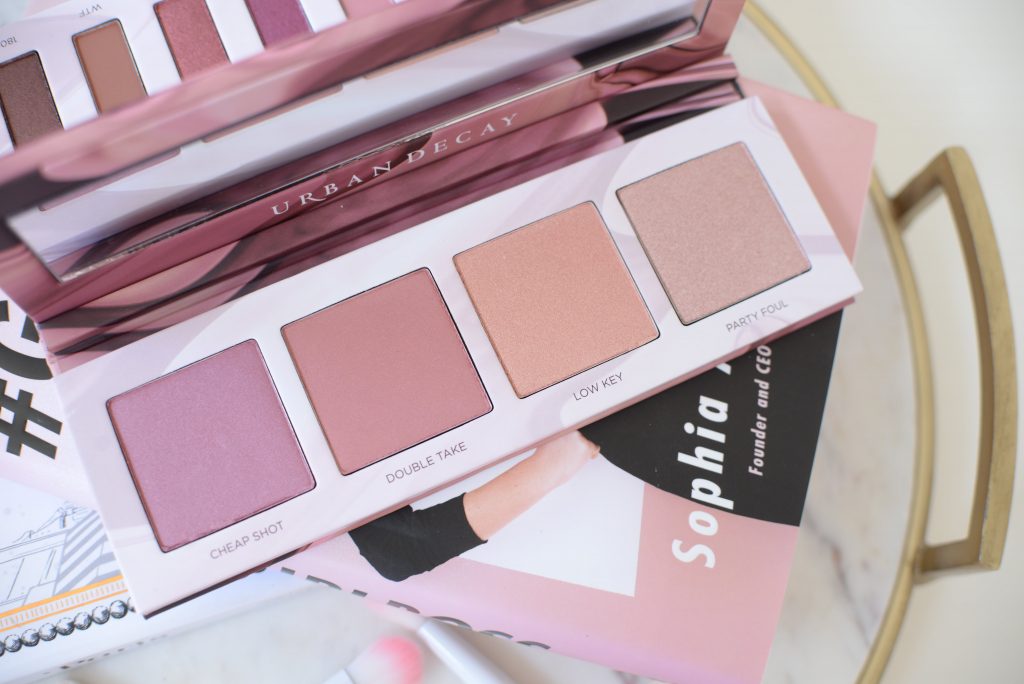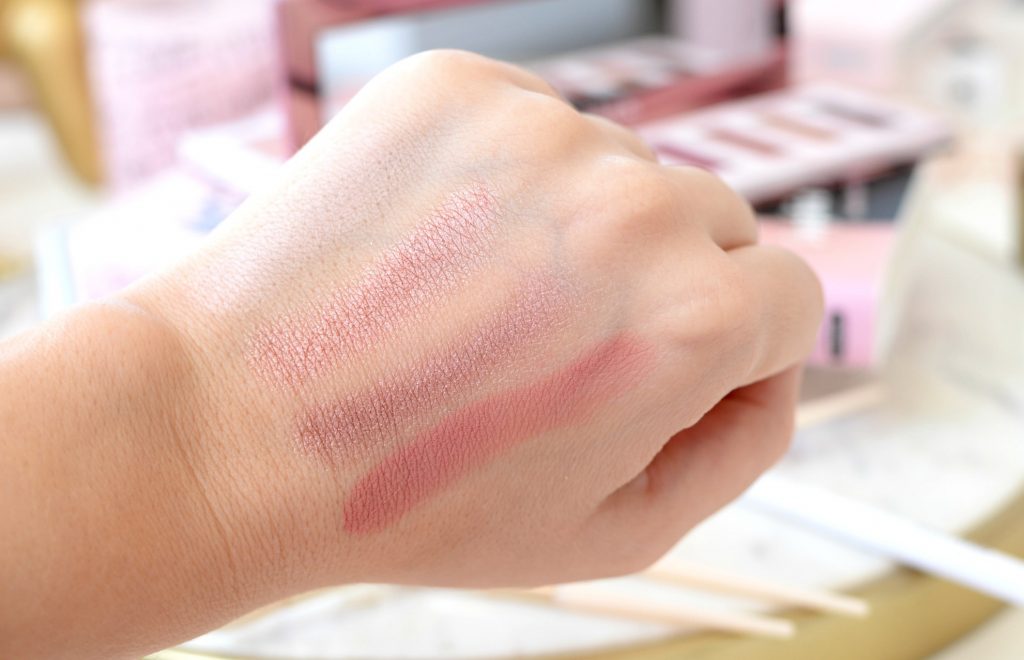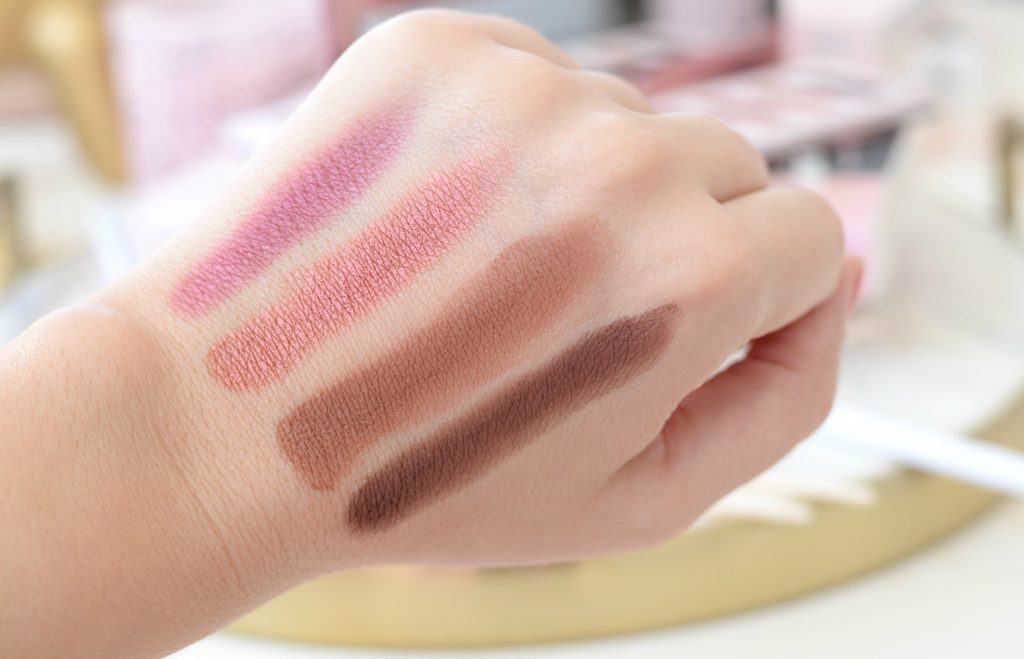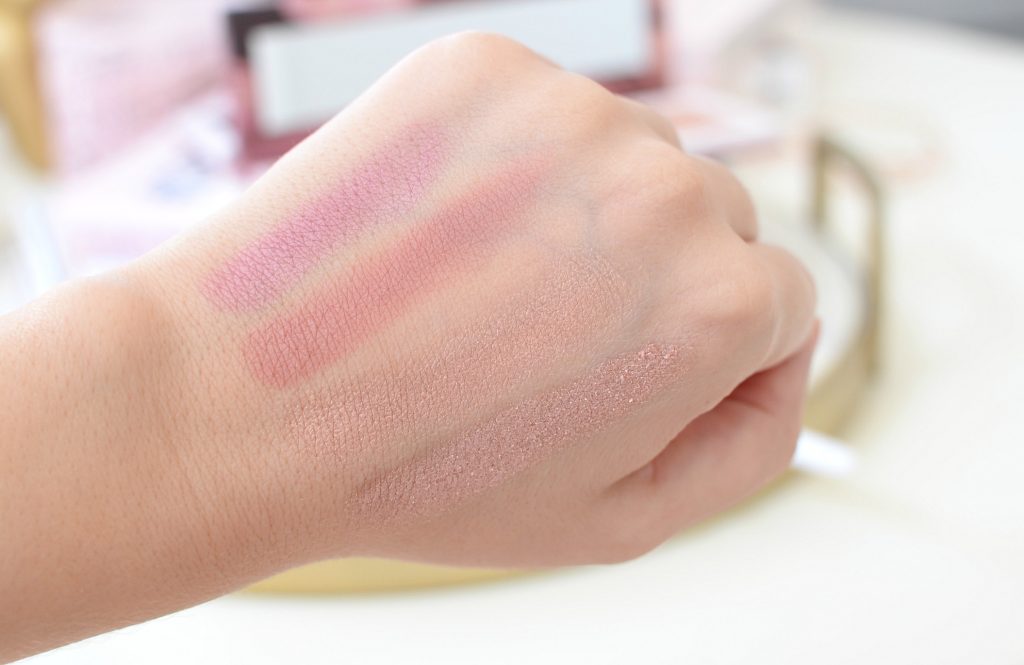 Playing off the success of the Sweet Peach Collection (a personal fave of mine) the brand has released a new Too Faced White Peach Eye Shadow Palette. Let's first talk about the scent, it's infused with refreshing peaches and sweet fig cream…yum! It features an assortment of both soft pinks, champagnes, plums and peaches in both matte, pearl, shimmer and glittery finishes. It instantly helps to add both dimension and brightness to your eyes. It's packed full of vitamins and antioxidants that help to keep your skin moisturized and silky-smooth. It's incredibly pigmented, blendable, buildable and with 4 different finishes to choose from, it offers a wide variety of textures to play with.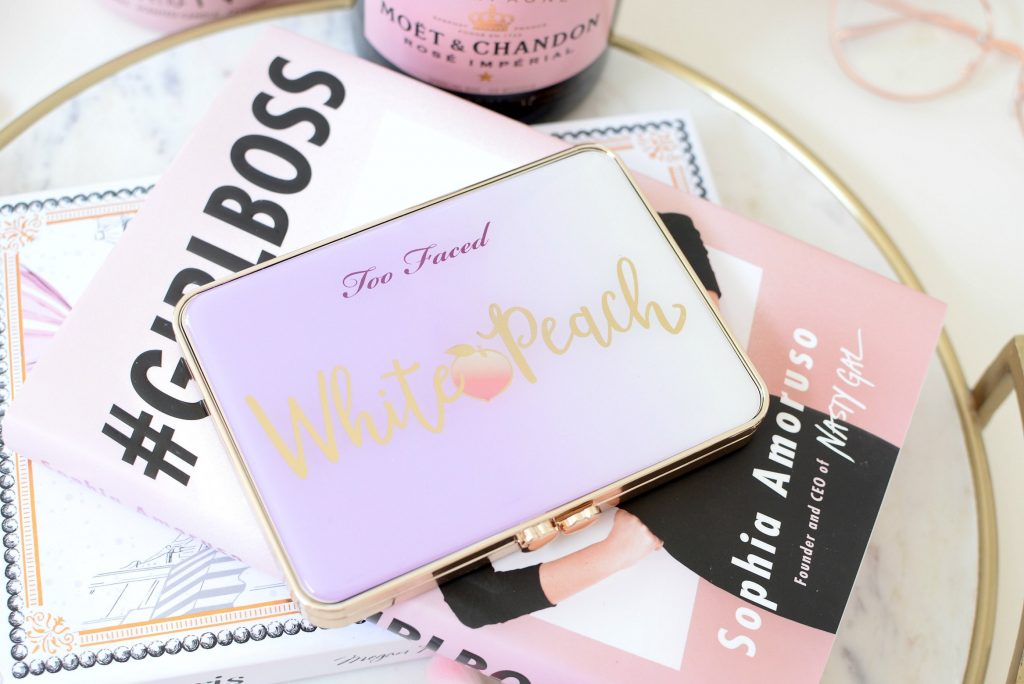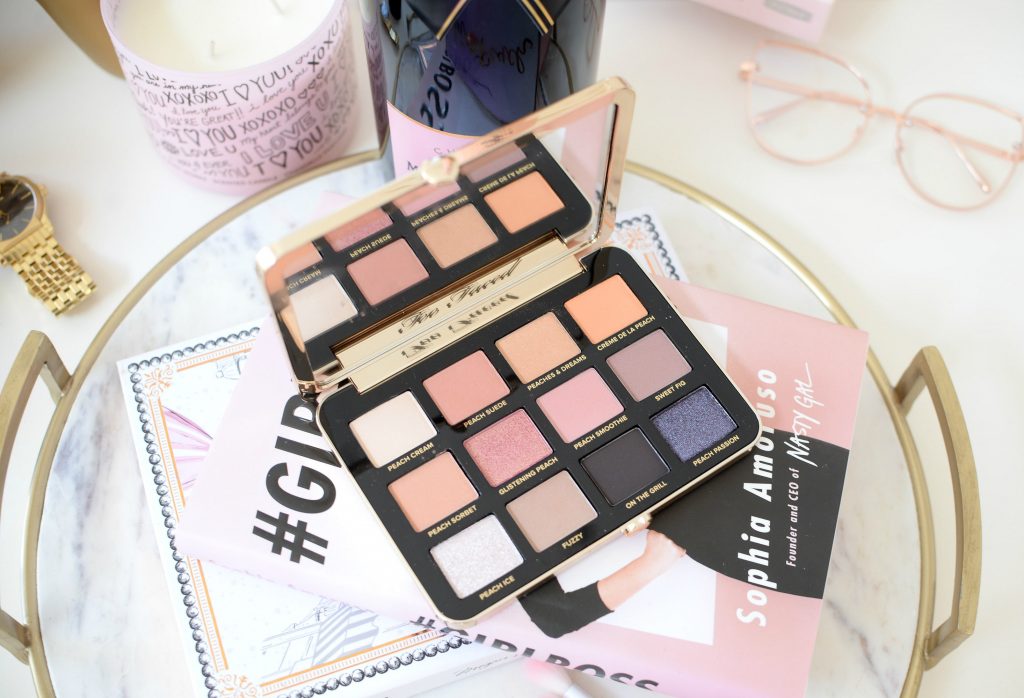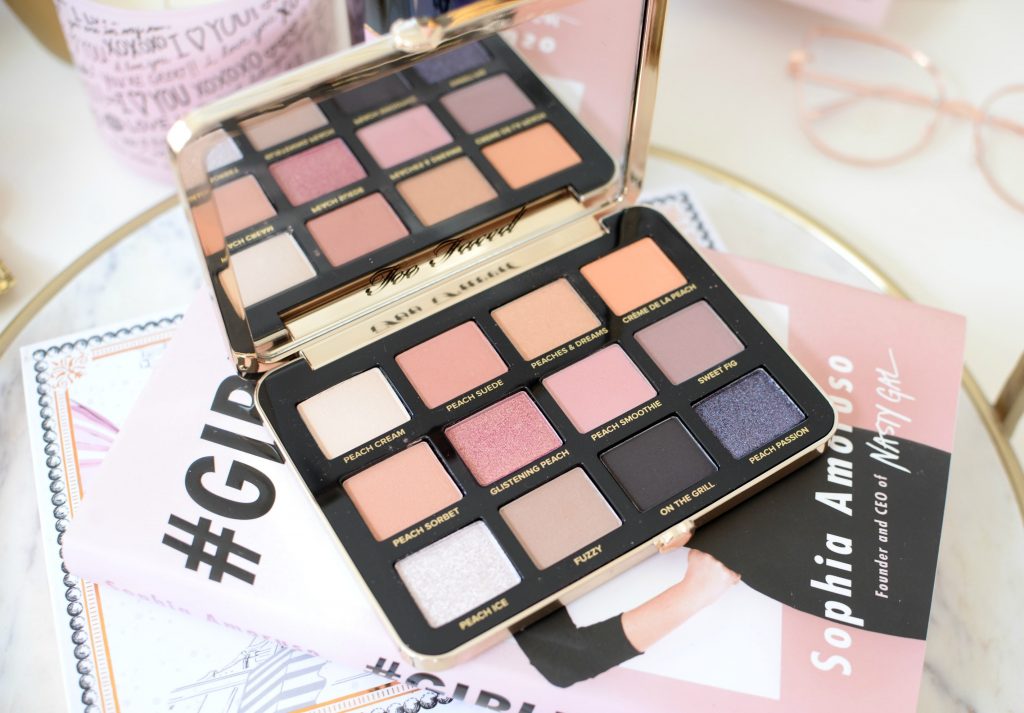 I know we all fell in love with the rich orange and terracotta shades of the original Sweet Peach Palette, but the new Too Faced White Peach Eye Shadow Palette plays with softer, more romantic and spring-like hues. It gives the entire palette a fresher, breezier, more cooler range of colours to pick from that's just perfect for the warmer days ahead. It comes with 12 shades that are perfect for all-over lid shades, a few crease and transition hues, along with a few richer and deeper hues that allow you to warm up the corners. Each shade provides true colour payoff in a swipe or two, blends out seamlessly and stays in place without creasing or fading the entire day. If you're looking to play with this season's hottest shade, pink, or just looking to have fun with colour this season, be sure to add this to your makeup collection. It retails for $55.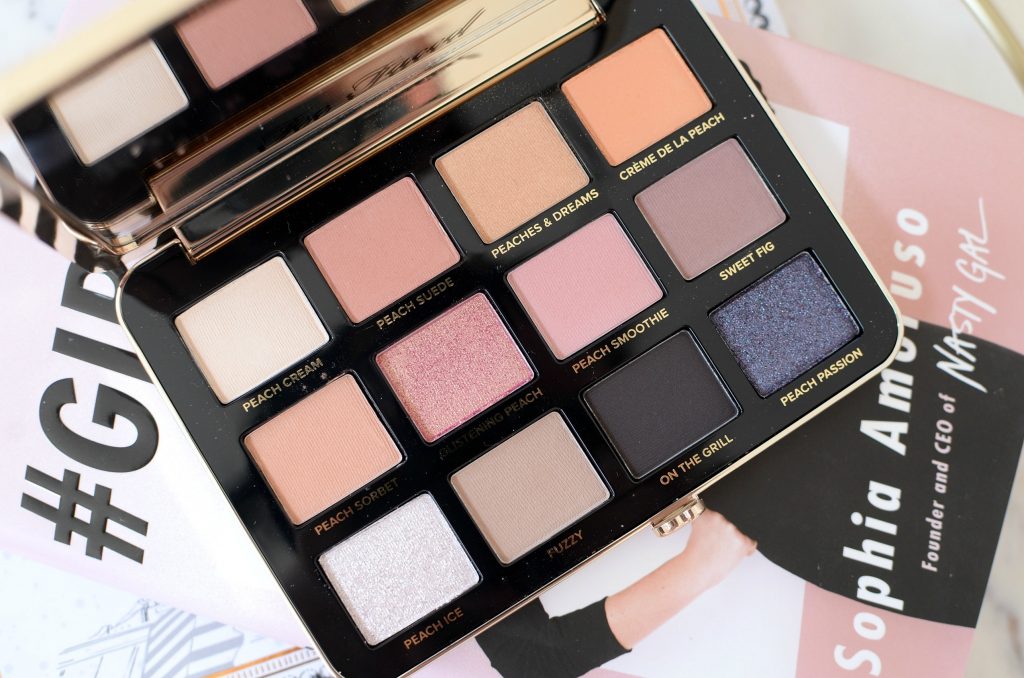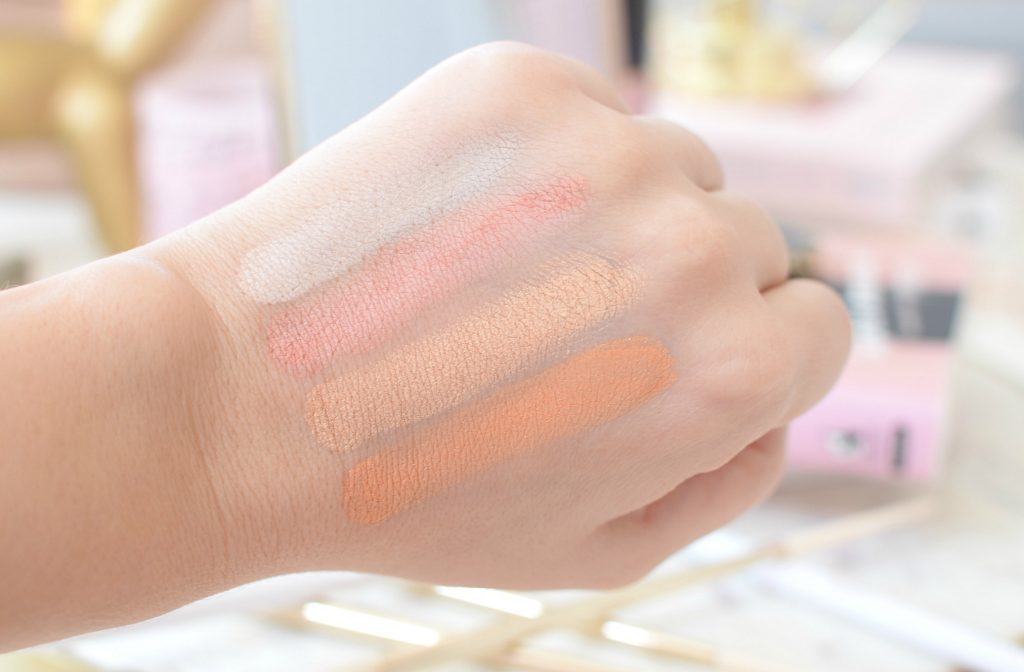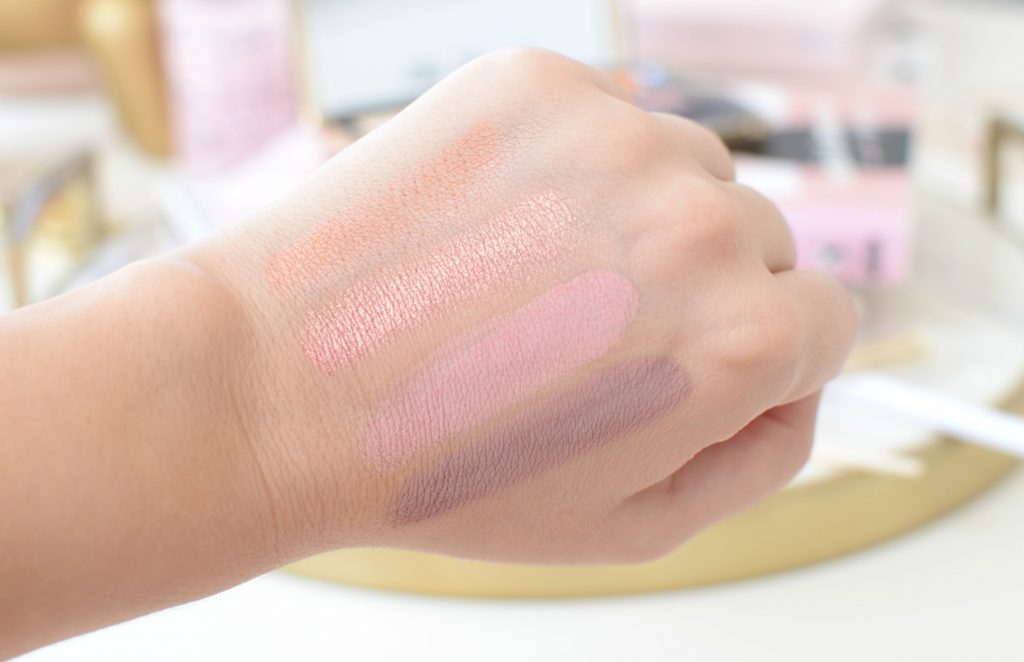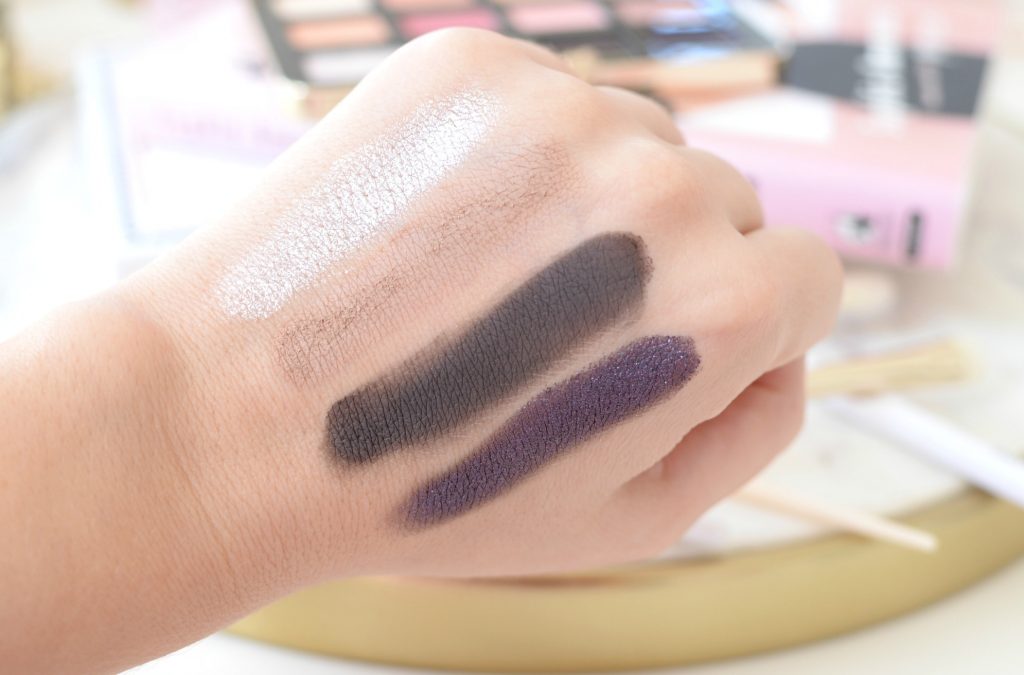 If you really want to experiment with colour, take a look at the new Pop Beauty Pop Portfolio Palette in Sunshine Pop. This 36-colour palette is a sure way to create a colourful look this season. From light to bright, to primary and secondary colours, to basic nudes, this palette has it all. For such an affordable palette, the shadows are incredibly soft, smooth and somewhat buttery. There is however, a little kick-back and powderiness to them, but nothing you can't work with. The pigmentation is outstanding, achieve full-on colour payoff in a single swipe or two. When paired with a primer, the colours pop even more and become even more vibrant and bold. The shadows stay in place the entire day without fading, creasing or smudging.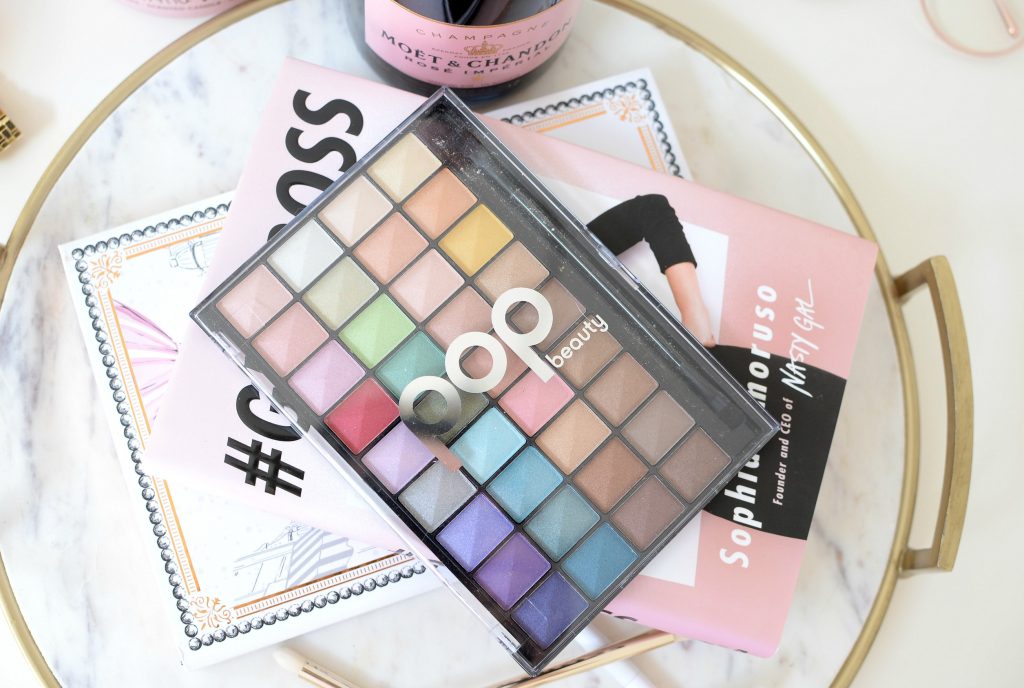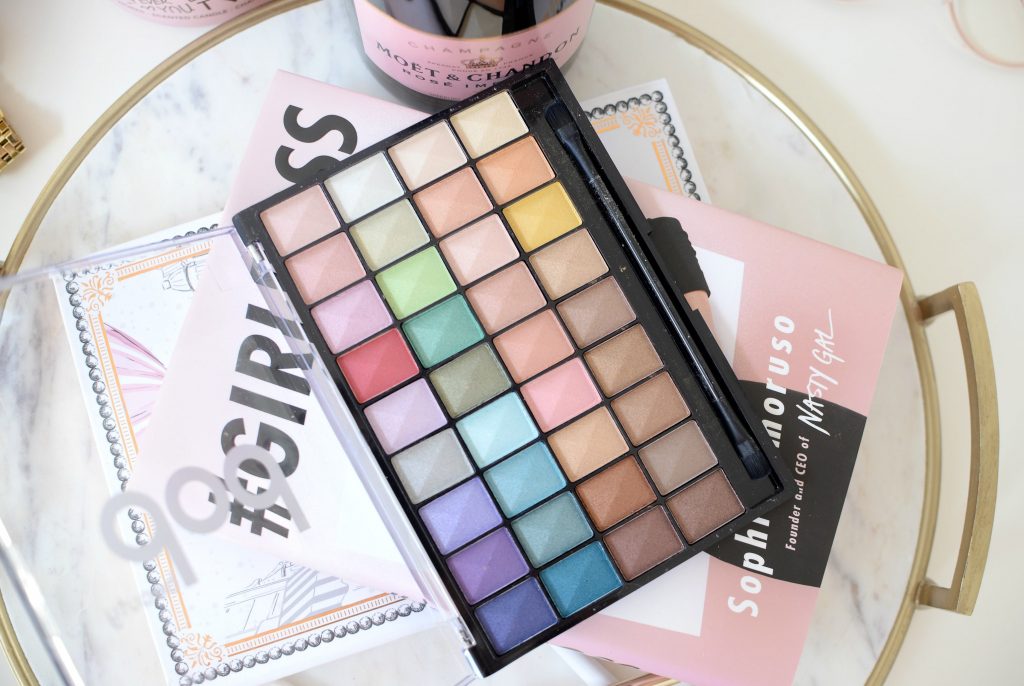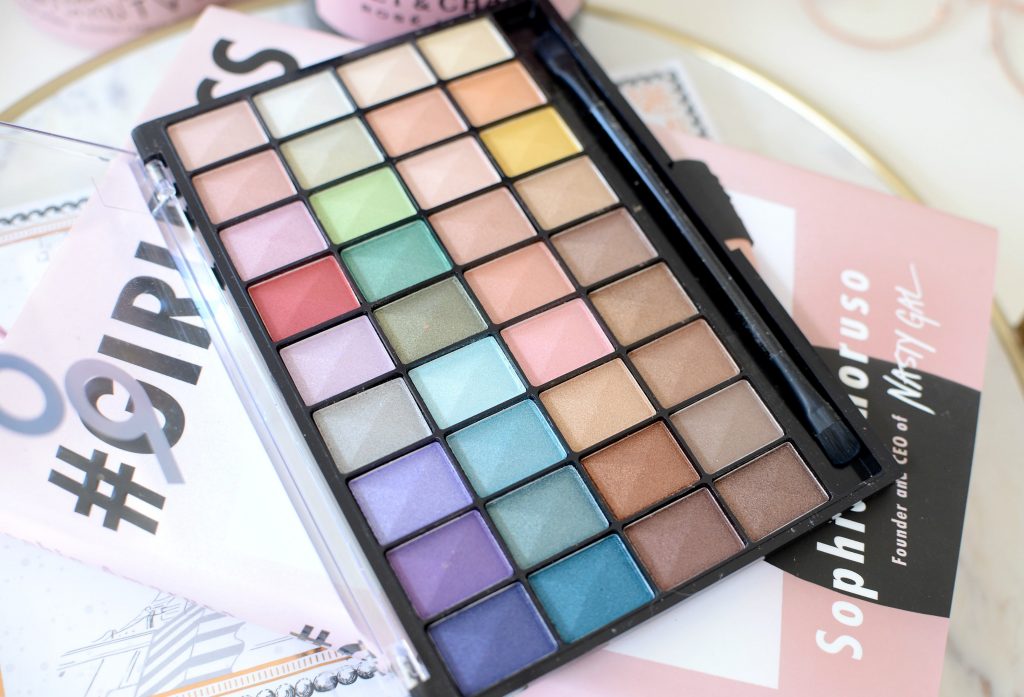 Pop Beauty Pop Portfolio Palette in Sunshine Pop has a shade for every mood, every season and every occasion. From classic smoky eyes, to striking rainbow eyes and wearable nudes, this full-spectrum palette can achieve it all. One thing to keep in mind, it's pretty much all metallic, frosty and shimmery shades. It would be nice to see a matte shade or two, just to help soften the look and help with transition. The palette can easily be transitioned from day to night, simply by adding in a few of the deeper shades. Whether you're looking for a barely there-nude look for office or a dark, vampy effect for evening, or a playful pop of colour for weekend, this palette can do it. It retails for $26USD.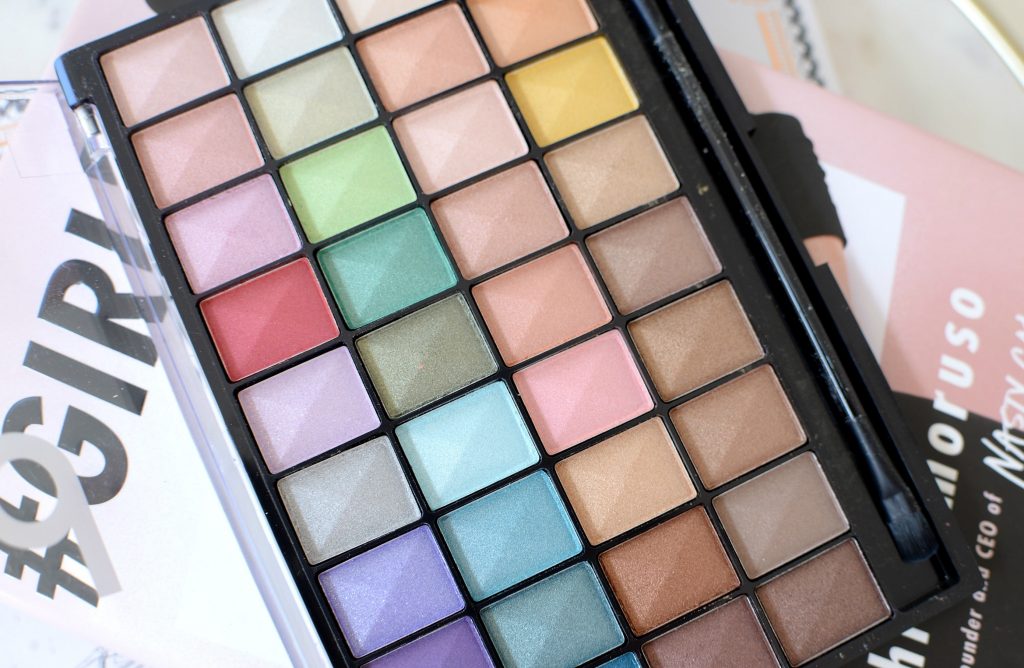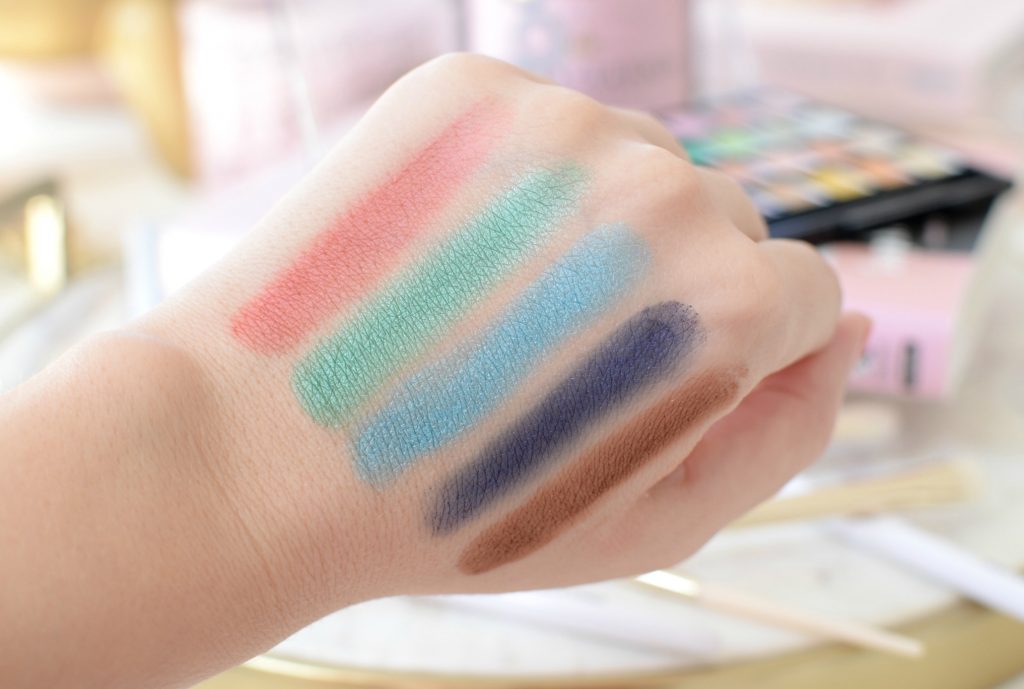 Last, but not least, the new Pixi + Dulce Candy Café Con Dulce Multi-Use Palette. If you've been following beauty guru, Dulce Candy, for any time now, you know she's the Queen of natural beauty. This palette features everything you need to brighten and highlight your complexion. Whether you're looking to enhance and add luminosity to your cheeks and cheekbones, or looking to create a wearable, everyday nude eye look, these rich and creamy shades can achieve it all. These silky-smooth shades are so richly pigmented they apply with little to no effort. Simply use your fingertip to pack on the colour all over your lid and then buff out with a fluffy brush. The duo-chromatic blushes not only add a healthy glow to the apples of your cheeks, the lighter shades can also be used as a blinding highlight.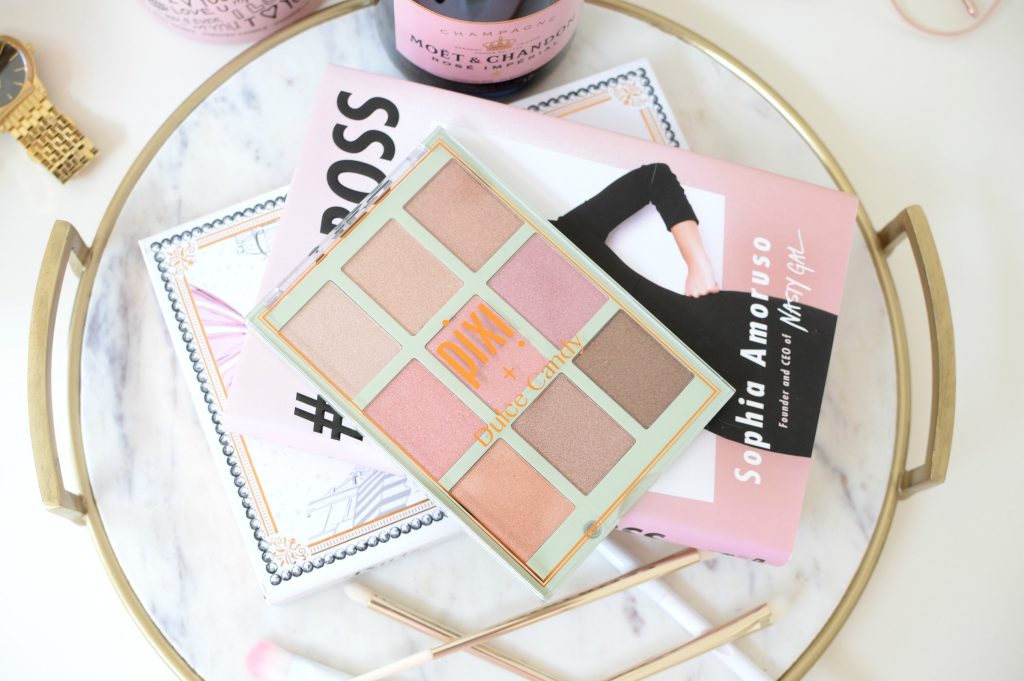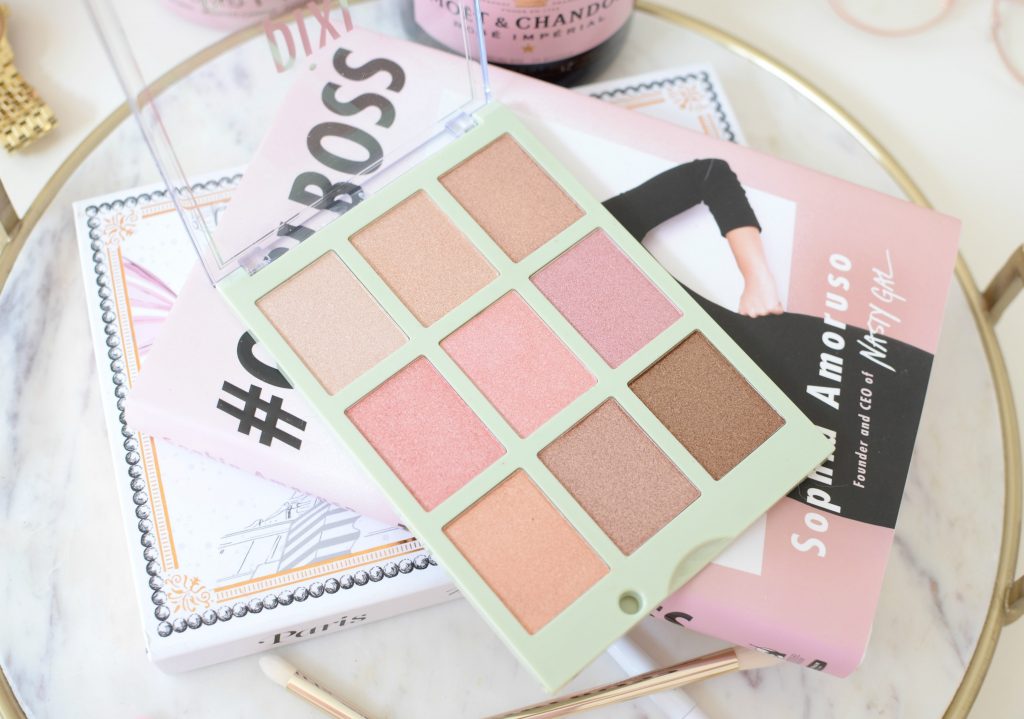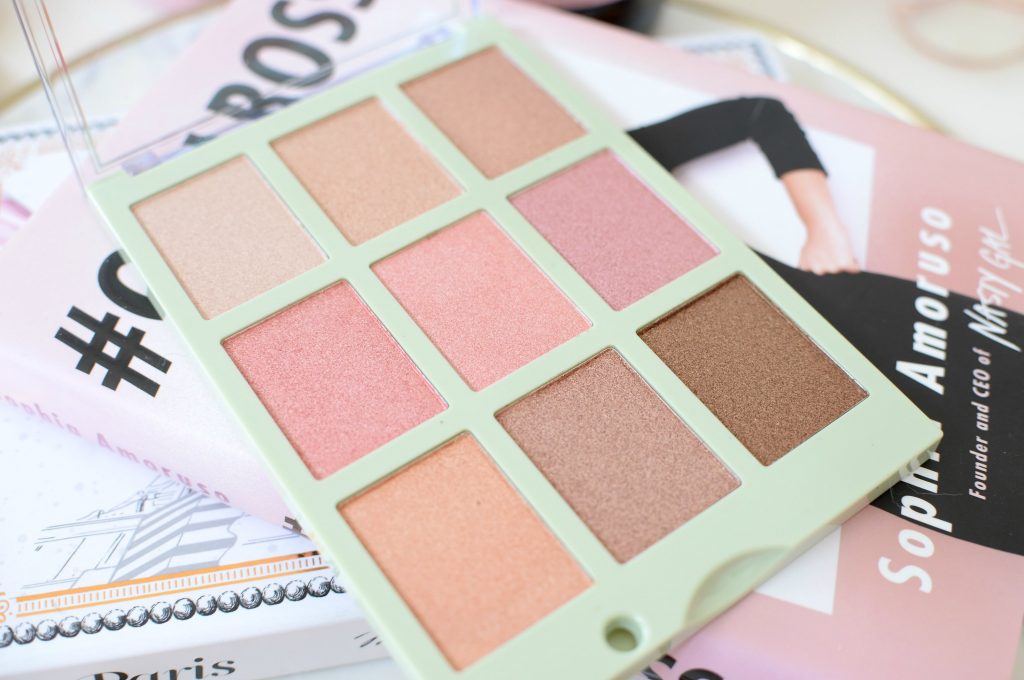 The new Pixi + Dulce Candy Café Con Dulce Multi-Use Palette is everything you're looking for this spring. Layer the eyeshadow shades together to create depth and dimension to your eye look, or pack on the blush for a healthy and radiant, summertime glow. All 9 shades coordinate together, so you never have to worry about which shades go together. Mix and match to create endless possibilities this season. This multi-purpose palette is not only perfect for every day use, it's the ideal palette to travel with. Everything is right at your fingertips and it's sure to enhance your natural beauty and awaken your complexion. It retails for $24USD.