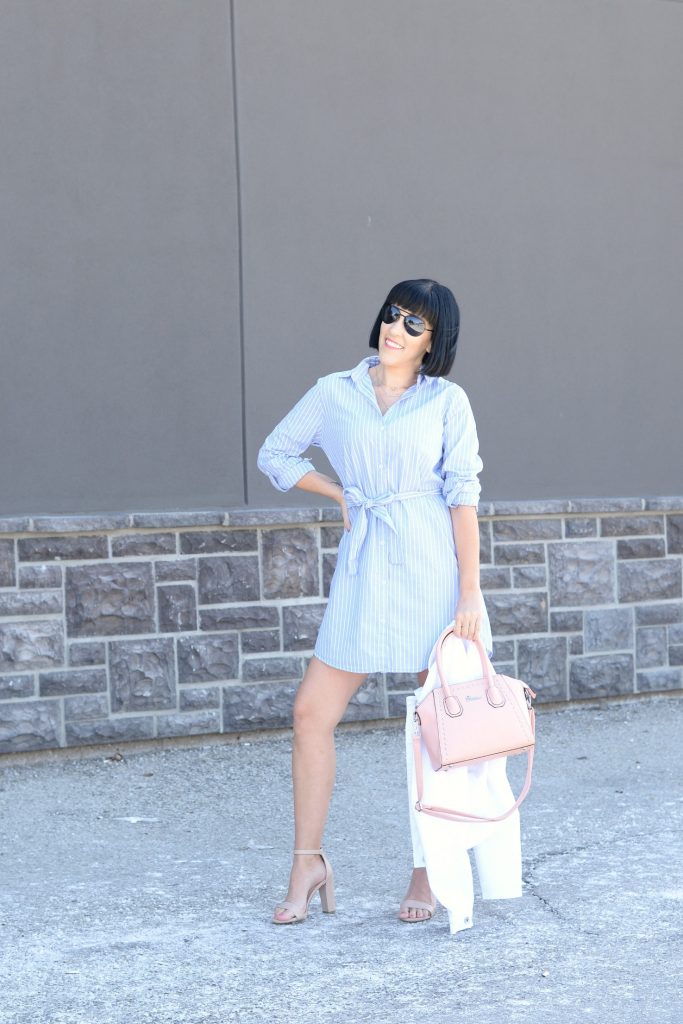 Giant Tiger Outfits for a Week
Today marks day three of my new series called…. "I Wore (insert clothing brand here) for a week. This week is all about Giant Tiger and how to create fashion-forward looks at affordable prices. On Wednesday we chatted about how you can get out of a fashion rut and today is all about faking longer legs. Whether you were naturally blessed with long gams, or just looking to fake longer legs, most of us wouldn't mind creating the illusion of a taller silhouette. There are so many fashion choices you can make when you're looking to fake longer legs, and today I'm sharing my favourites with you.
Instead of accentuating a natural waistline, opt for something high-waisted. Bringing your waistline up will create the illusion of your legs starting higher on your body, magically making your legs look longer. High-waisted pants, skirts, even shorts will allow your legs to look like they start at a higher point than they really do.
Shoes that match your skin tone will also help extend your legs. Wearing a nude pump or even open-toe sandals will instantly create a look that visually lengthens the leg. A nude shoe lets the eye think your legs are going on and on, instead of cutting it off at the ankle.
Floor glazing hemlines will make your legs appear longer. Long hems on your pants, when paired with a killer heel, will make your legs looking incredibly long.
The opposite of that would be to show a little more skin, if you're comfortable with showing off your legs. A shorter hemline will also make your legs look longer and leaner.
Monochromatic looks are incredibly popular right now, not only for style, but one colour from head to toe can make you look taller. It creates an uninterrupted visual line that goes from head to toe, with no breaks, giving the appearance of a longer, leaner leg.
I know a lot of us fear stripes, but they can be your BFF when it comes to creating the illusion of longer legs. Vertical lines force the eye to look up and down, immediately creating a lengthening effect. This pinstriped dress from Giant Tiger, which was only $22, is perfect for elongating the legs. Pair that with its shorter hemline, and it's a match-made in heaven for super-model legs. I paired it with a white denim jacket that was $35, to add a layered effect, along with a statement pink purse for only $45. As for the accessories, I tossed on a layered necklace that was $9, stacked some beautiful rings, also only $9 for the set and some chic $9 sunnies.
Win Big this Summer with Giant Tiger. From now until July 3rd, 2018 enter online for daily opportunities to "scratch and win" prizes such as gift cards, home décor, and more, Also, until June 13, 2018 GT will also be doing a special draw for a backyard concert performance by CCMA nominees, River Town Saints. Visit gianttiger.com or bigsummerwins.com for more details and to enter.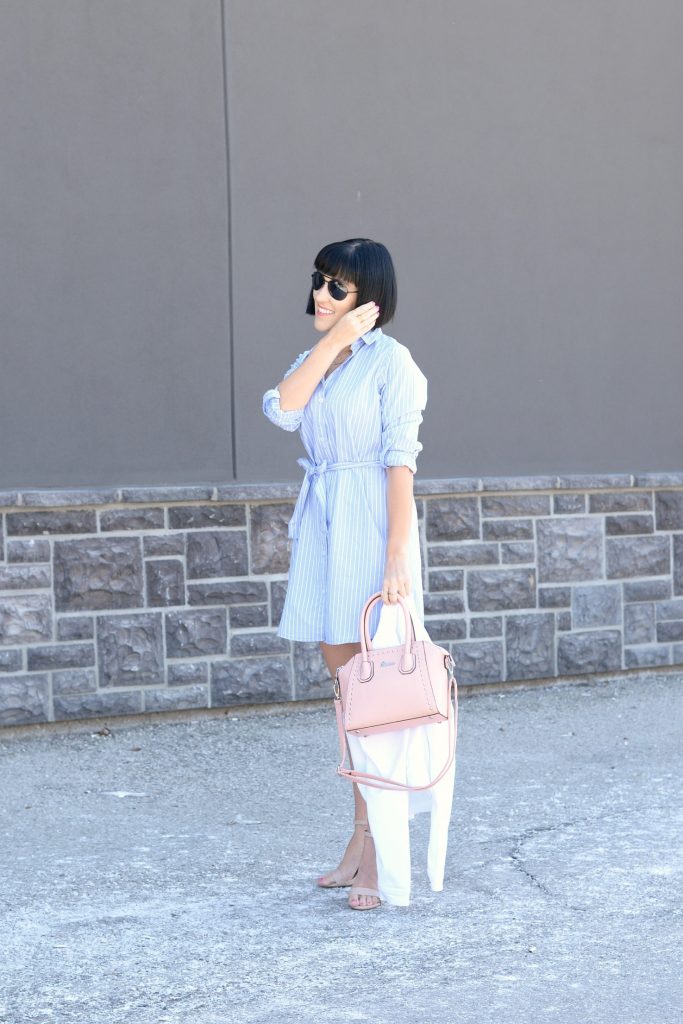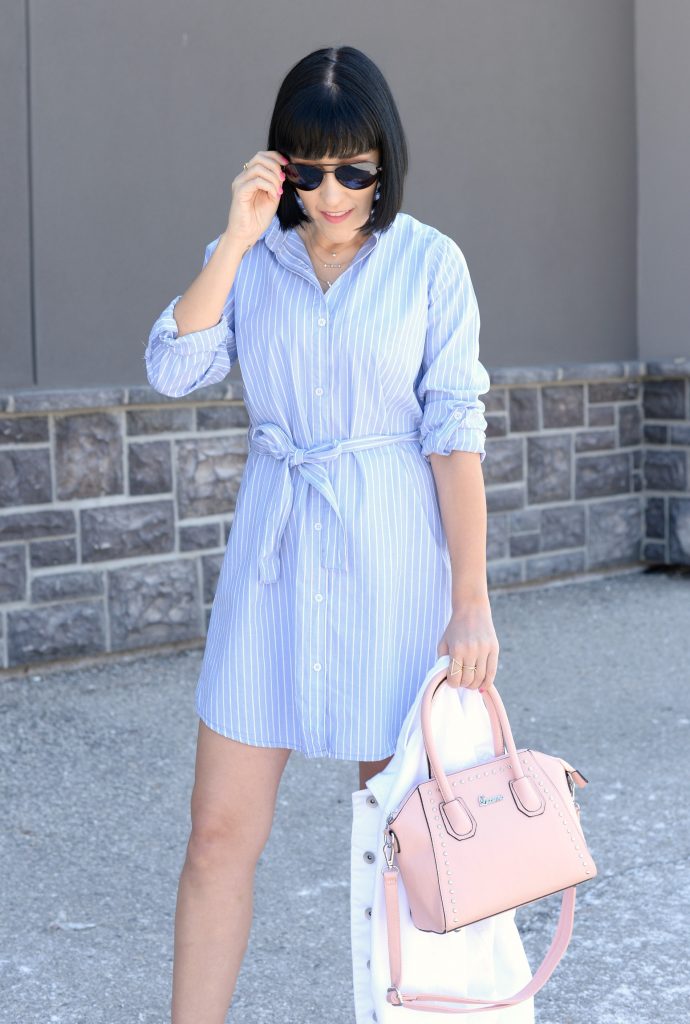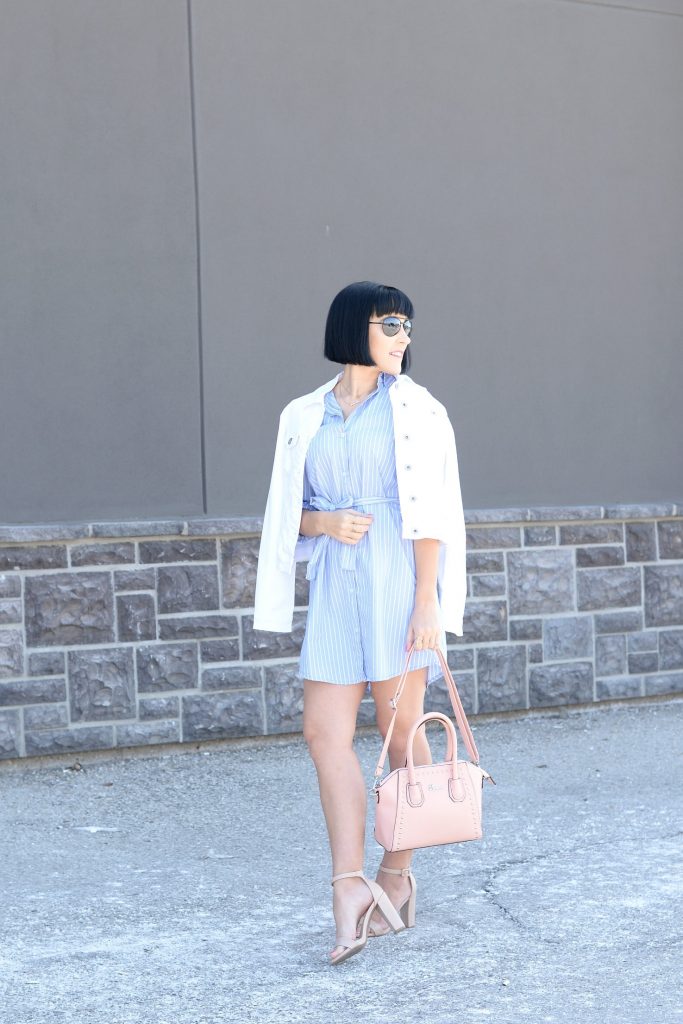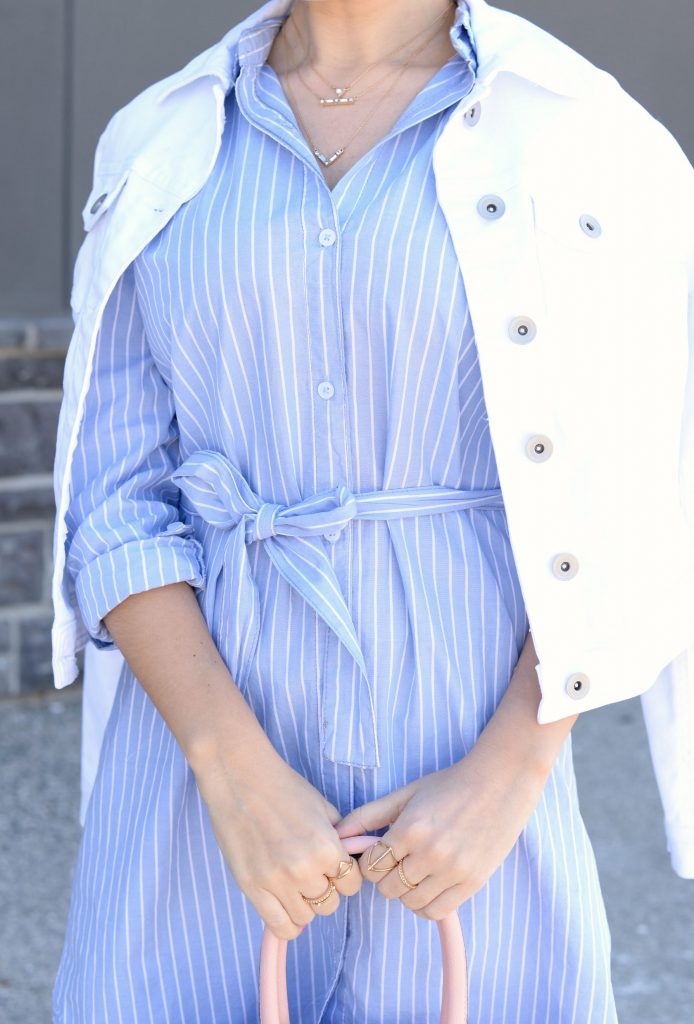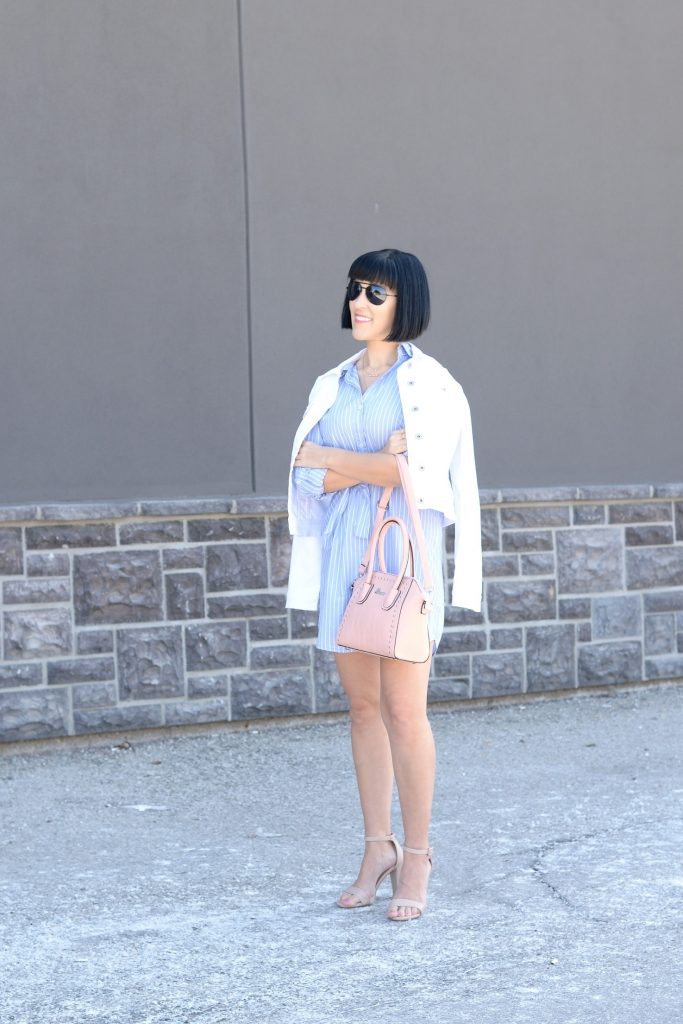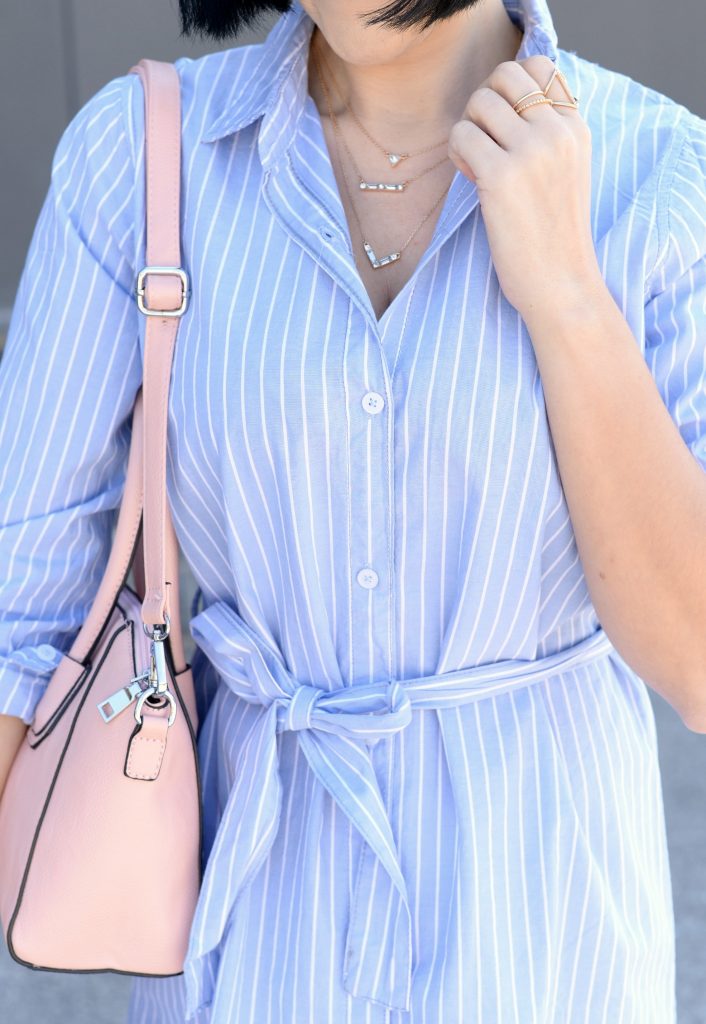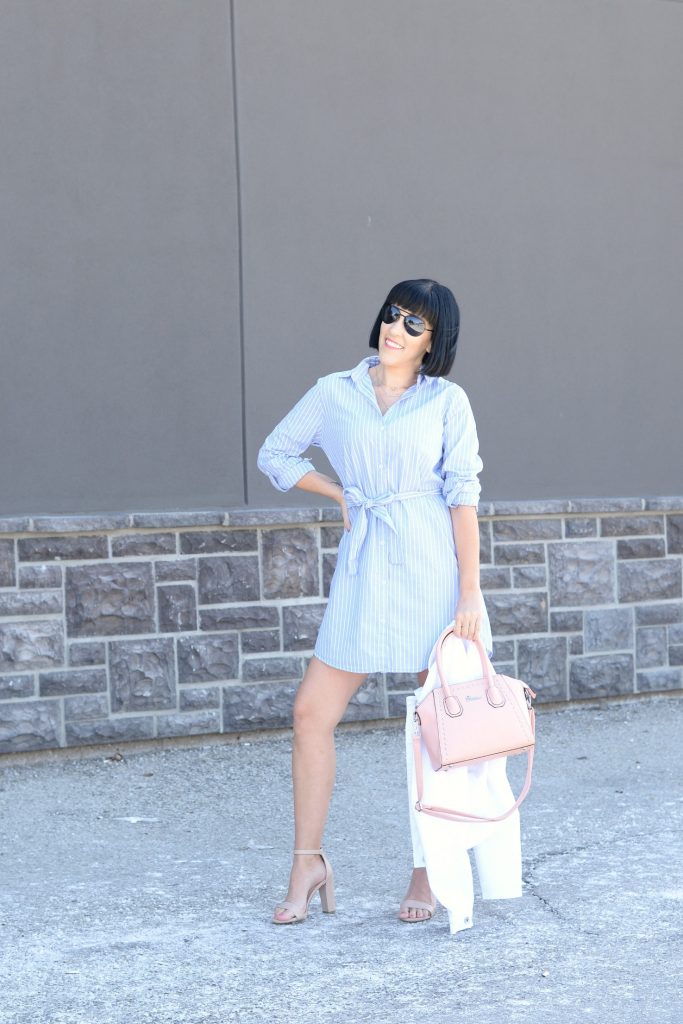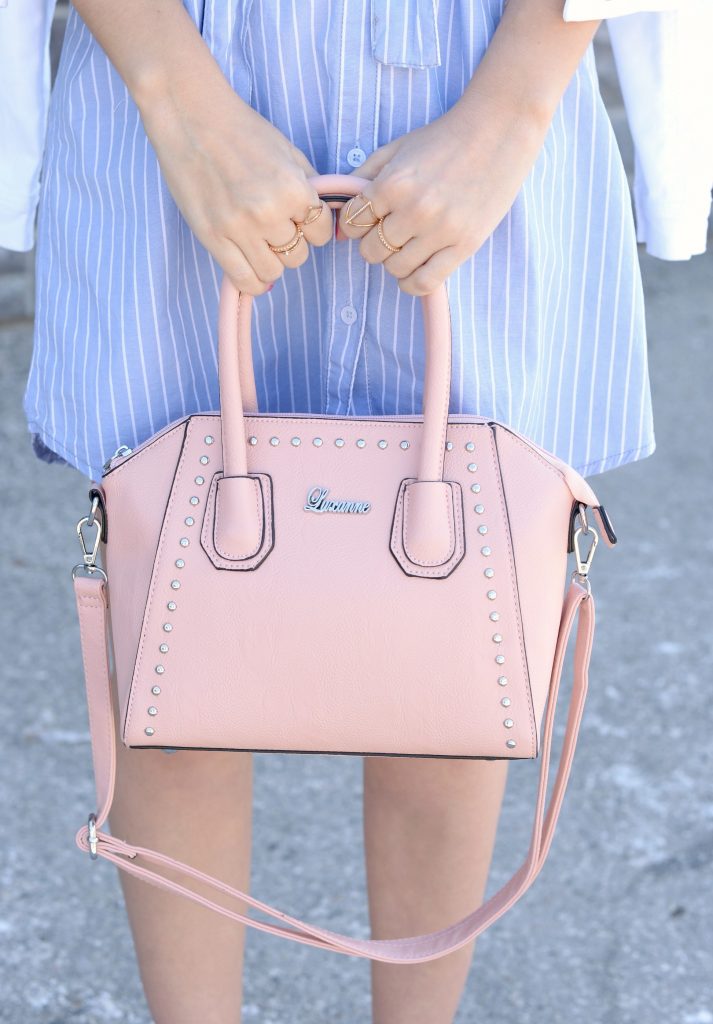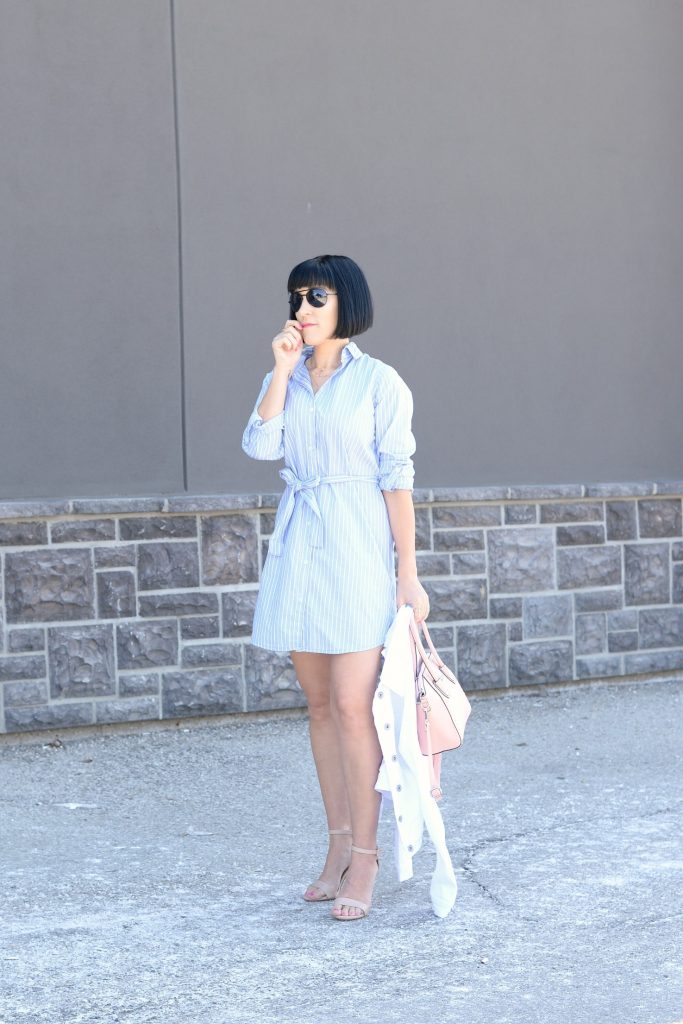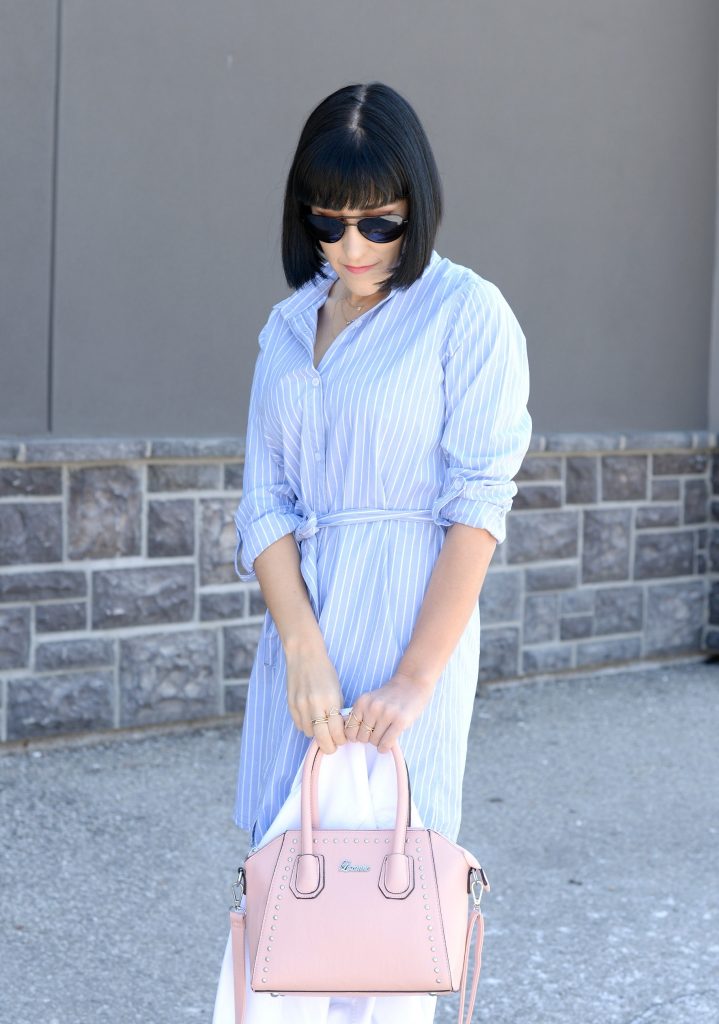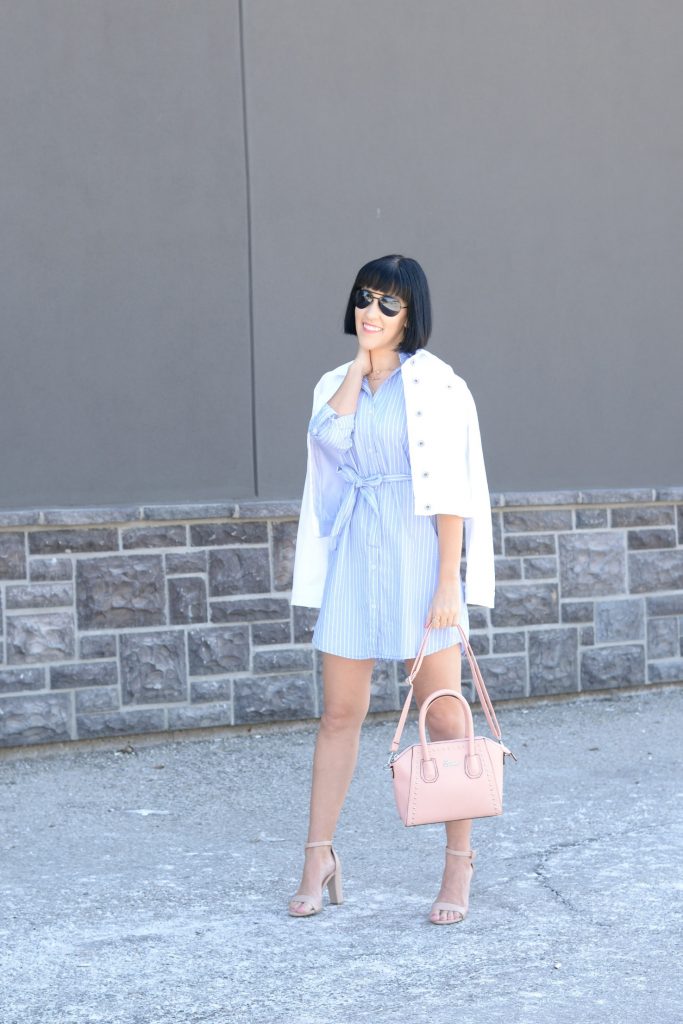 "Disclosure: This post was sponsored by Giant Tiger, but all opinions on this blog are my own. I also want to thank you for supporting the brands that support my blog."