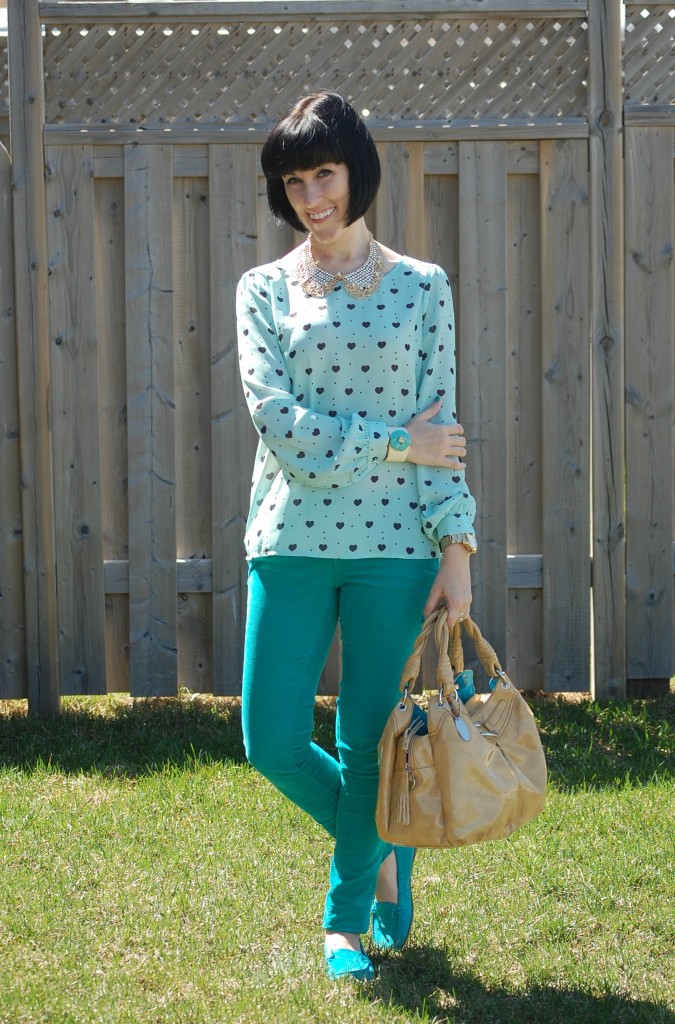 Fashion Magazine Style Panel Question this week was how to get the monochromatic look from head to toe; we naturally think black is the best way to create a monochromatic look because it's easy, it tends to helps us look slimmer and taller but other colours work just as well and if you pair it down with some neutrals, it won't look like a bucket of paint just got tossed on your body. 
Remember a few years ago when you weren't supposed to match anything? Well now matchy-matchy is back in and stronger than ever. To achieve the perfect monochromatic look try looking for contrast within the same hue. Try to stay away from pairing shades that are too similar in colour because it will start to look like your outfit is accidentally clashing rather than being intentional. Also don't be afraid to use texture when planning your monochromatic look. It will give your outfit depth, but most of all just have fun with colour and experiment. 
I picked this season's hottest colour, teal, and paired it with some beige/ cold accessories to tone down the look. I started with a lighter shade of teal on top, added some texture and a darker shade in the cords, but matched my shoes to my pants to give the illusion of height. 
Top- Forever 21
Watch- Guess- Gift from hubby
Cuff- Stella & Dot- Gift for hosting a party
Necklace- Cocoa Jewellery
Purse- Purseaholics
Cords- Forever 21
Shoes- Hush Puppies
See my Fashion Magazine Style Panel post here