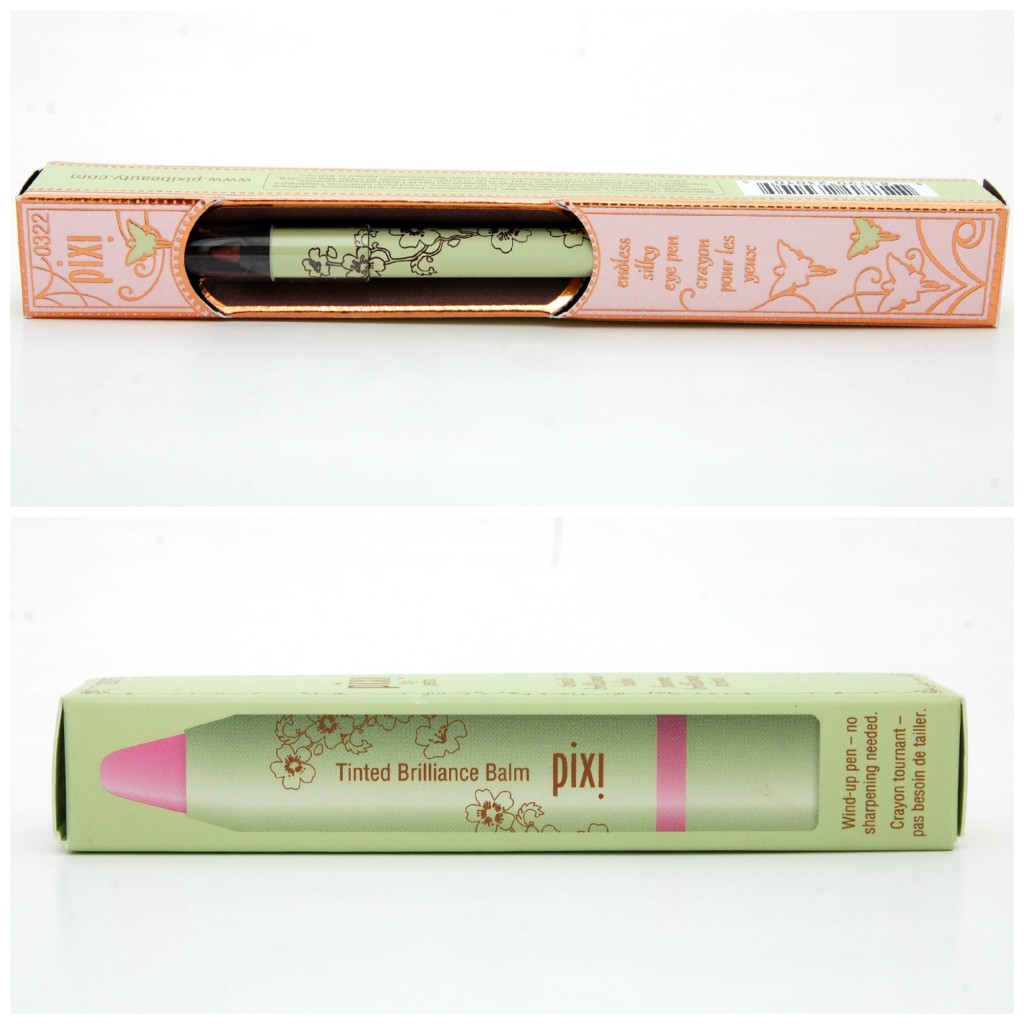 I've been waiting months, well years really, for Pixi Beauty to finally be released into Canada; when I heard that Target was coming to Canada in March 2013 I could only hope Pixi Beauty was joining them. Every time I head south of the boarder I have to check out Pixi Beauty, mostly just because of their super cute/sweet packaging; reminds me of playing dress-up with my friends as a child, I was always Tinkerbell (even have a dog named after her) and these whimsical boxes remind me of her. I have Pixi Endless Silky Eye Pen & Pixi Tinted Brilliance Balm review for you in this post and hope you enjoy it? 
"Pixi is truly about multitasking, flaw-fixing, youth-enhancing products for women on-the-go with no time to spare. Pixi's mission is to make women look like themselves, only better."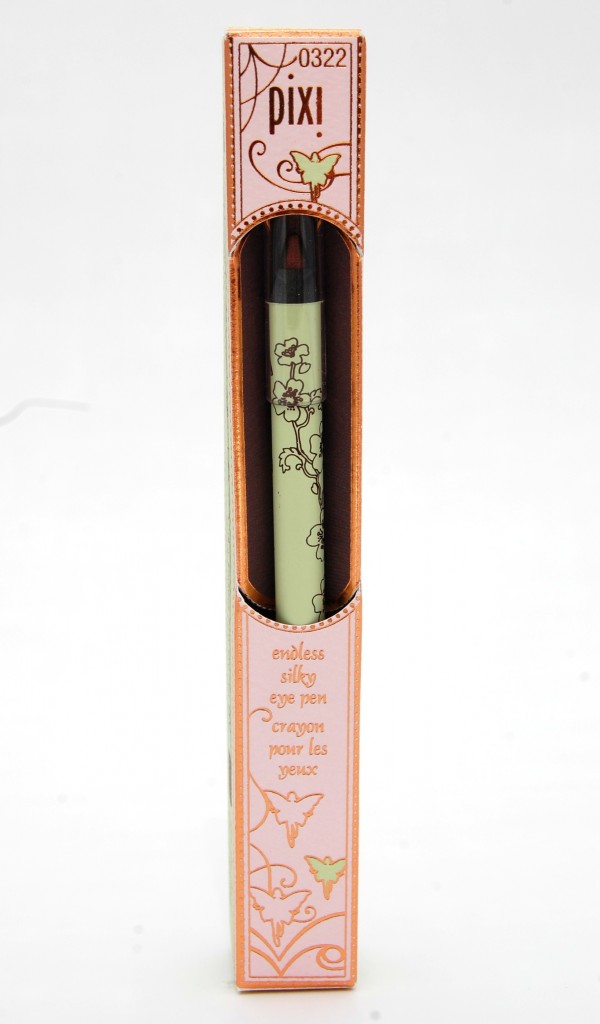 I've had the chance to play around with Pixi Endless Silky Eye Pen this past month and thanks to its long lasting, non- transferable and waterproof formula it gives the effect of a liquid liner but is much easier to apply. These Pixi Endless Silky Eye Pens come in 10 stunning colours, anything from a coppery gold with shimmer, to a deep golden green, to an intense black, a dark midnight blue, deep lilac, a deep brown, also a rich plum and a vibrant blue-green, to a soft brown with gold glow and a light creamy glow. These glide on effortlessly in one single swipe to create a flawless look that lasts all day. Because of its beneficial ingredients like vitamin E, that helps nourish and protect delicate skin around the eyes, it's gentle enough for both waterline and eyelids.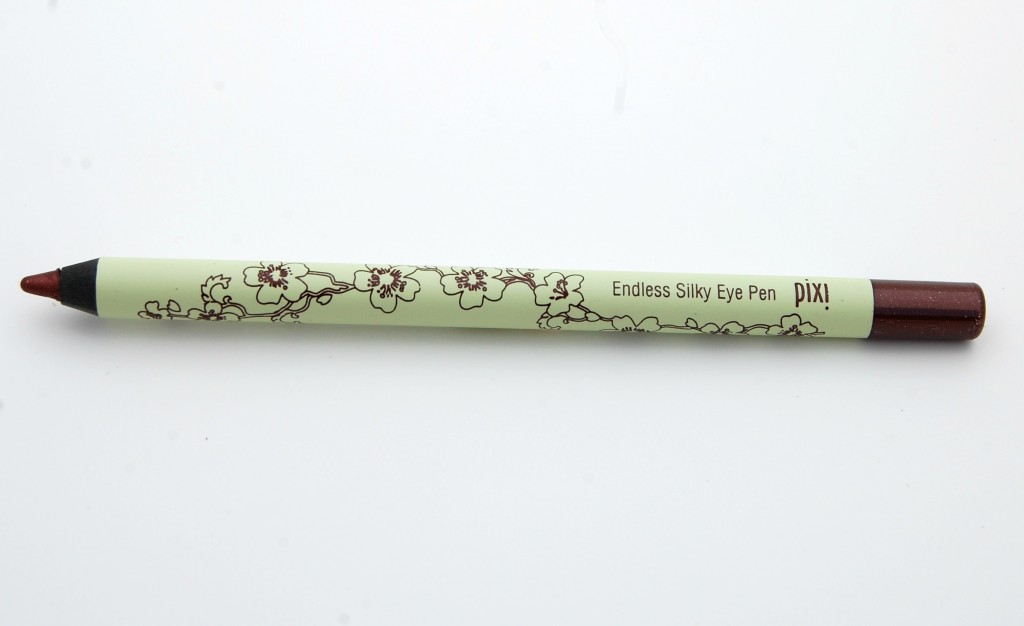 I got to test out CopperGlow, which was something totally different for me; I don't remember the last time I picked up a coppery gold colour before? I have to admit, I've been kinda hooked on it for the past few weeks; it's such a fun colour when wearing pops of colours on my eyelids (like teal)…. little less harsh than black. These blend beautifully into the skin, but you have to move quickly as the formula dries to a budge-proof finish fairly fast. Since these are waterproof you're going to want a good oil-based makeup remover to get these bad boys off. I love that Pixi's Endless Silky Eye Pen are parabon- free and mineral oil-free, perfect for those with sensitive skin.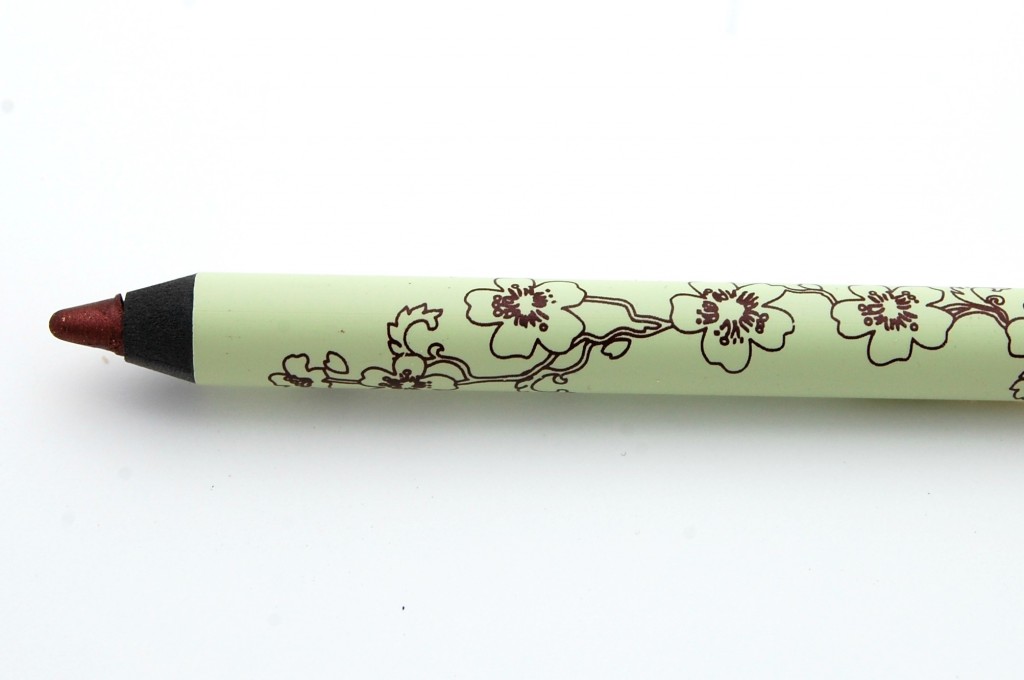 Overall I love that these have a buttery texture that goes on easily without pulling or tugging on the skin. The colour pigment (from the one I tested) was amazing. Loved the fact that once applied to the eyes, it stays on all day with zero budging, until I take it off at night. The only downside I would have with these are the sharpening, since they are so creamy I find them breaking as I sharpen them. I heard that placing them in the freezer for a few minutes prior to sharpening them helps out, I'm just too lazy to go all the way downstairs to do this each time, so I just deal with it.
Pixi Endless Silky Eye Pens retail for $15.50 and have .04oz per pen. If you're ever in Target I would totally suggest picking one of these up, which colour are you most interested in?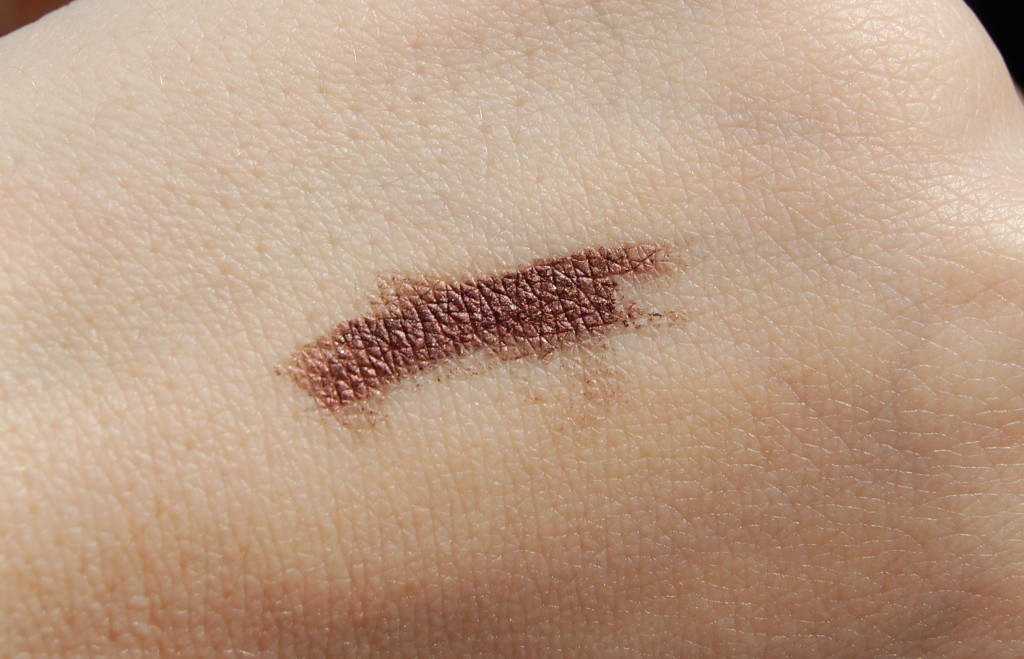 It seems like this past year it's been the year of the balm-stains and I've now become an addict. I believe my first one was Clinique and then followed up with Revlon and a few other drugstore brands. When I heard Pixi had a full line, I knew I had to get my hands on one. The Tinted Brilliance Balms by Pixi offer something a little different than other brands do not, they deliver PH dependent results. For those of you wondering what does that means, it means that after the balm wears off, lips are left tinted with a flattering, personalized hue just for you (colour & intensity depends on pH level of your lips)…. How cool is that?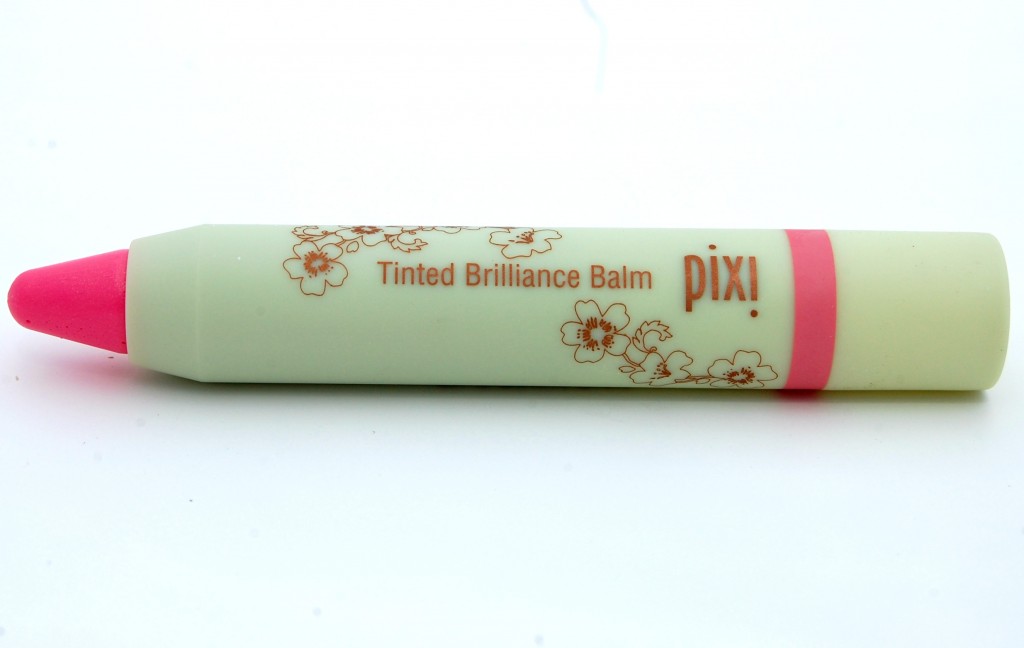 Pixi's Tinted Brilliance Balm come in 10 different colours, Unique Pink (your own personal, pH reactive pink), Orchid Petal (sweet cool-toned petal pink), Lucent Glow (luminous rose gold shimmer in translucent pink base), Magnific Mauve( toffee nude), Craving Coral (peachy apricot), Pretty Pink (summer pink), Radiant Rose (true rose), Baby Bare (peachy nude), Rosy Red (clear red) and Bitten Berry (berry plum). I have Pixi's Tinted Brilliance Balm in Orchid Petal and it's the perfect pink for my skin tone, it's like my natural lip colour only better, perfect for those days when I don't want too much colour on my lips.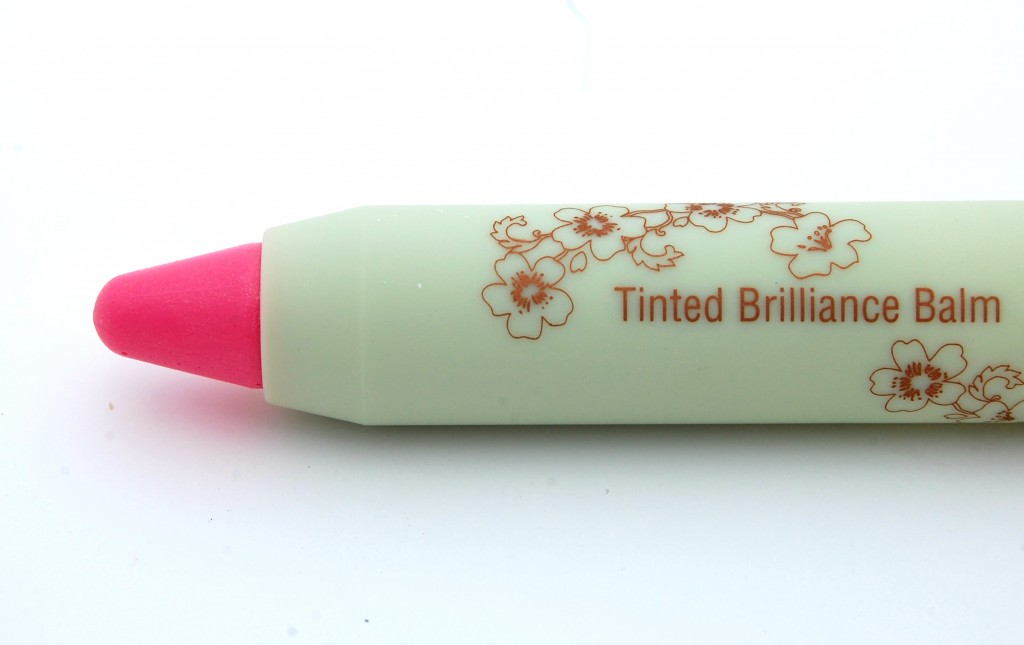 I found it's not just super moisturizing on my lips but very well pigmented for such a pale pink.  Sadly to say the shade I have is a non-staining one, but I'm sure the claim is there? These really do feel like butter on the lips, I have a habit of rubbing my lips together all the time when wearing it; they just feel so good. These balms are enriched with Jojoba oil which is an effective and natural moisturizer for the skin, the peprides help plump fine lines, while the vitamin E helps nourish and protect the lips. So many fabulous ingredients all in one little balm, it also has shea butter, vitamin A and rose extracts.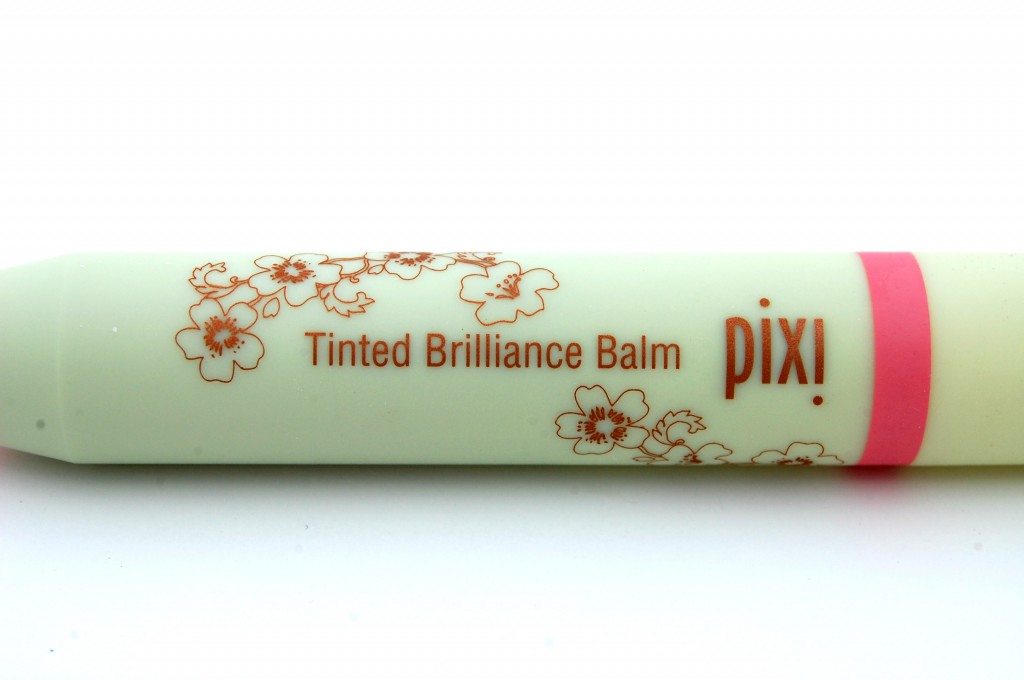 Overall I love that these are a twist-up crayon that requires no sharpening, it has great staying power, super hydrating and the colour payoff is wonderful for a tinted lip balm. These retail for only $16 and have .10oz to them.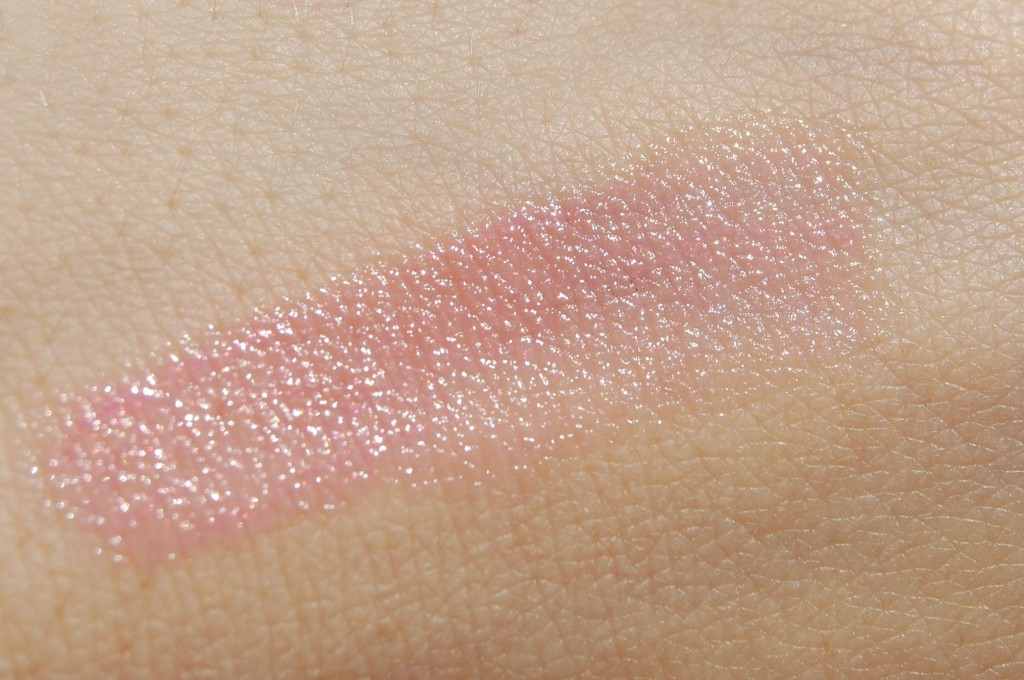 You can find both these products at your local Target or shop online anytime at Pixi Beauty