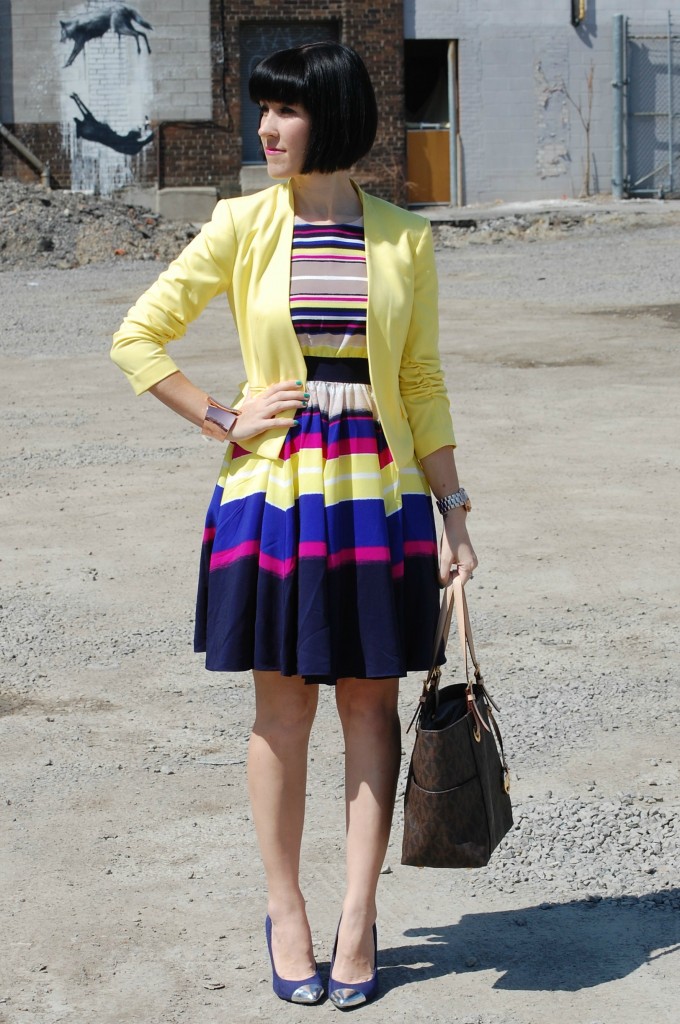 This girl was in Toronto yet again this week, seems like its becoming a weekly tradition; not that I'm complaining cause I love the city and its an honor to get invited to such wonderful events. This time I was invited to Lotus Leaf Press Release And Almay Tea Party.
Lotus Leaf was hosting a press release for their clients Fall 2013 collection, yes we are talking Fall already and Spring hasn't even arrived in London yet. I got a sneak peak of Guess, Dr. Martens, Roxy, New Era, BB Dakoda, Manittoba Mukluks, Watch-It, Raindrops, Bare Love and you know one of my fave, Cocoa Jewelery new Fall Collection, and let's just say I was making a wish-list while I was there.  I'll have a full blog post on it coming up, so I don't want to give too much details away on it right now.
After the Lotus Leaf Press Release me and my mom were off to a High Tea Launch Party put on my Almay, where we were treated to a makeup application, pictures taken in the Almay Photo-Booth, slipped on some delisious teas while eating yummy deserts and learned all about new items being launched from Almay this season. All the ladies were so welcoming and made us feel right at home, I couldn't have asked for a better day spent with my beautiful mother in Toronto. Again I'm going to have a full blog post on the Almay event with all the amazing products being launched soon, you're gonna love it, so stay tuned!
Dress- Jacob- $99- in stores now
Cuff- Cocoa Jewelry
Watch- Aldo- Gift from hubby
Purse- Michael Kors Logo Print Signature Tote -$225- in stores now
Blazer- H&M- $30- March 2013
Shoes- Target- $26- Dec 2012