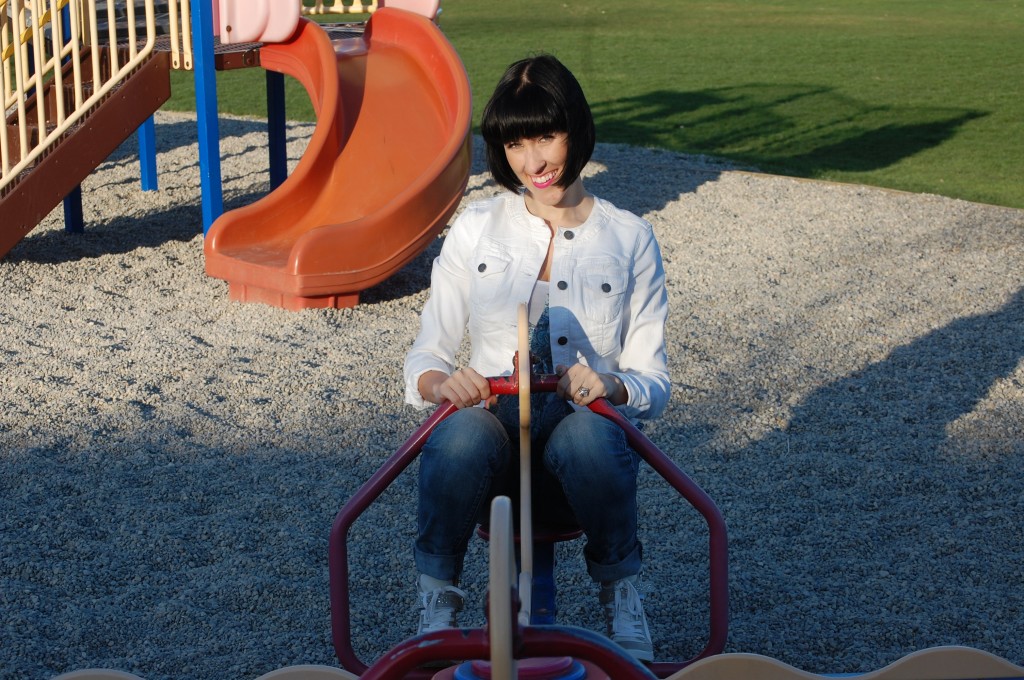 Oh to be a kid again, not a care in the world, playing outside and not afraid to get dirty; my new sneaker wedges make me feel like I'm 8 years old again and what better place to take my outfit of the day pictures than my old elementary school!
So many great memories there, friends I'll never forget and first time experiences I'll hold in my heart forever; first kiss, first dance, first time having a drink, first time skipping school, first time rocking a new training bra (hope that's not too personal), the list goes on.
I want to say the best part of elementary school for me was meeting my BFF of 18 years there, I was in grade 2, new to the school, it was the first day and my parents dropped me off a little early so I could make some friends on the playground before heading into class; I saw this super pretty girl with long curly blonde hair on the playground and thought to myself, "she looks nice, maybe she'll be my friend". I went up to her, asked her to be my BFF and we've been joined at the hips every since. She was diagnosed with cancer the following year, but that didn't stop us from have a lifetime of fun, still did everything a child would do and then some. She battled cancer for most of her life, but yet she was the strongest person, the sweetest person and the most outgoing person I'll ever meet. I lost my BFF to cancer in 2008, but she'll always be in my heart and I take her everywhere I go. I miss her more and more each day, but the friendship will always be there!
What are some of your favourite memories from elementary school, I would love to know?
Tank Top- Smart Set- $16- in stores now
Shirt- Smart Set- $35- May 2011
Jacket- Smart Set- $56- May 2012
Jeans- AE- $59- Dec 2012
Sneaker Wedges- Spring- $60- in stores now