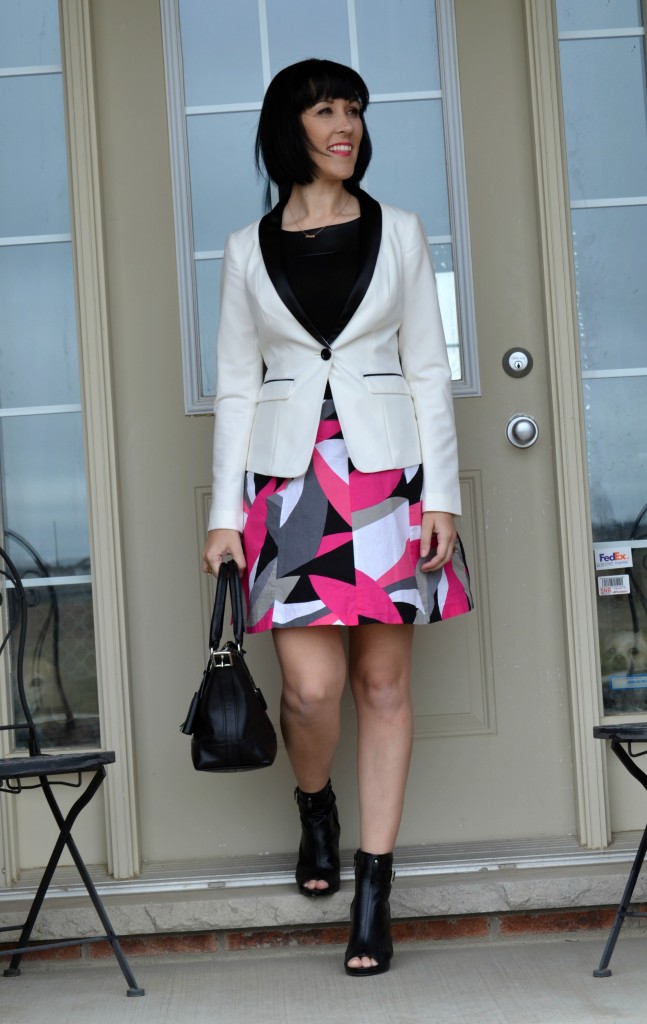 This is part two, in case you missed yesterdays post, I wanted to share with you all how happy I am with my happy necklace!
"It might seem crazy what I'm about to say"……. Ladd Accessories has gorgeous custom made personalized necklace, bracelets, earrings and rings that are beautifully handcrafted for a timeless, luxury and elegant look. "Because I'm happy, clap along if you know what happiness is to you!" Happiness to me is getting a rose gold "Happy" necklace for only $16, it doesn't get any better than that. Most pieces from Ladd Accessories are under $20 and they offer free shipping worldwide. They also offer a wide selection of handbags and clutches (obviously a little more than $20) and are now monograming leather clutches, I'm all over that, got my eye on a hot pink one; perfect for summer!
PS- if you haven't heard the Happy song by Pharrell Williams, you must download it asap, it will make you… Happy!
Top- Smart Set
Happy Necklace- c/o Ladd Accessories
Blazer- H&M
Purse- Coach
Skirt- Rickis
Bootes- c/o Avon