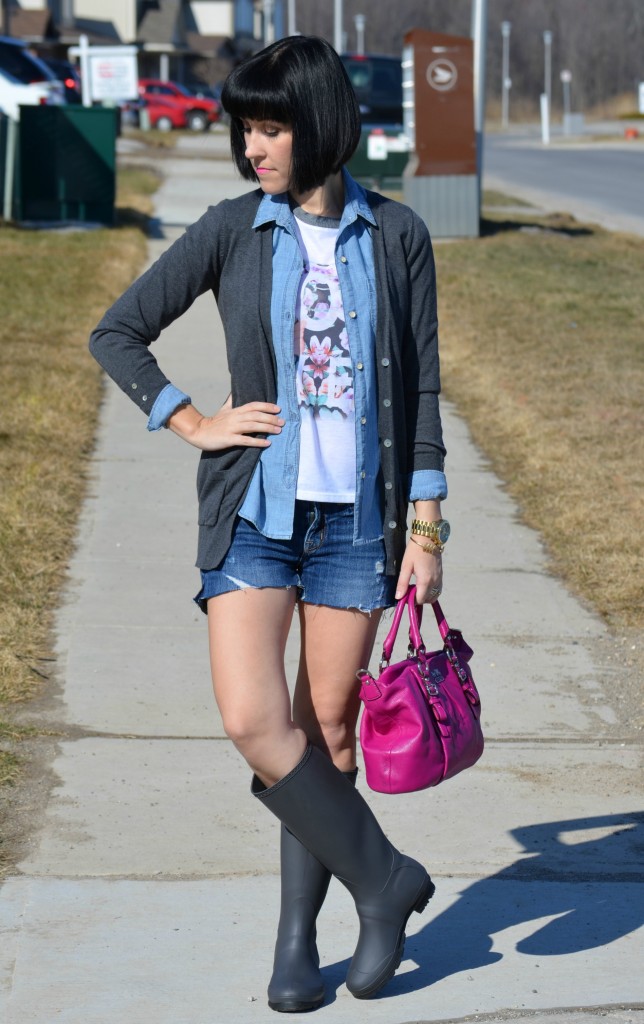 Fashion Magazine Style Panel Question this week is how to to dress for April showers, when jumping through mud puddles this season, rain boots are a critical piece to have in your wardrobe. Rain boots should show off your legs, so don't be scared to wear them with your shorts, leggings, dresses or skinny jeans, just nothing too baggy. My favourite would have to be with cutoff denim shorts and a few layers on top to keep me warm.
See my Fashion Magazine Style Post here

Kamik rain boots have been proudly made in Canada since 1898, over 70 percent of their products are made in Canada or the USA. Kamik injection molding plants use hydro-generated power and cool machines with recycled rainwater, which saves them the equivalent of 15 Olympic-sized pools, yearly. They also recycle 100% of their boot scraps and use them to make new boots while producing them all under high-quality, low-energy lights that save over 157,161kWh of energy per year. Talk about doing something good for the environment all while keep Canadian's feet warm and dry.
T-shirt- Smart Set
Sweater- Joe Fresh
Denim shirt- The Gap
Purse-  Coach
Watch- Michael Kors
Shorts-  American Eagle
Rain boots- c/o Kamik