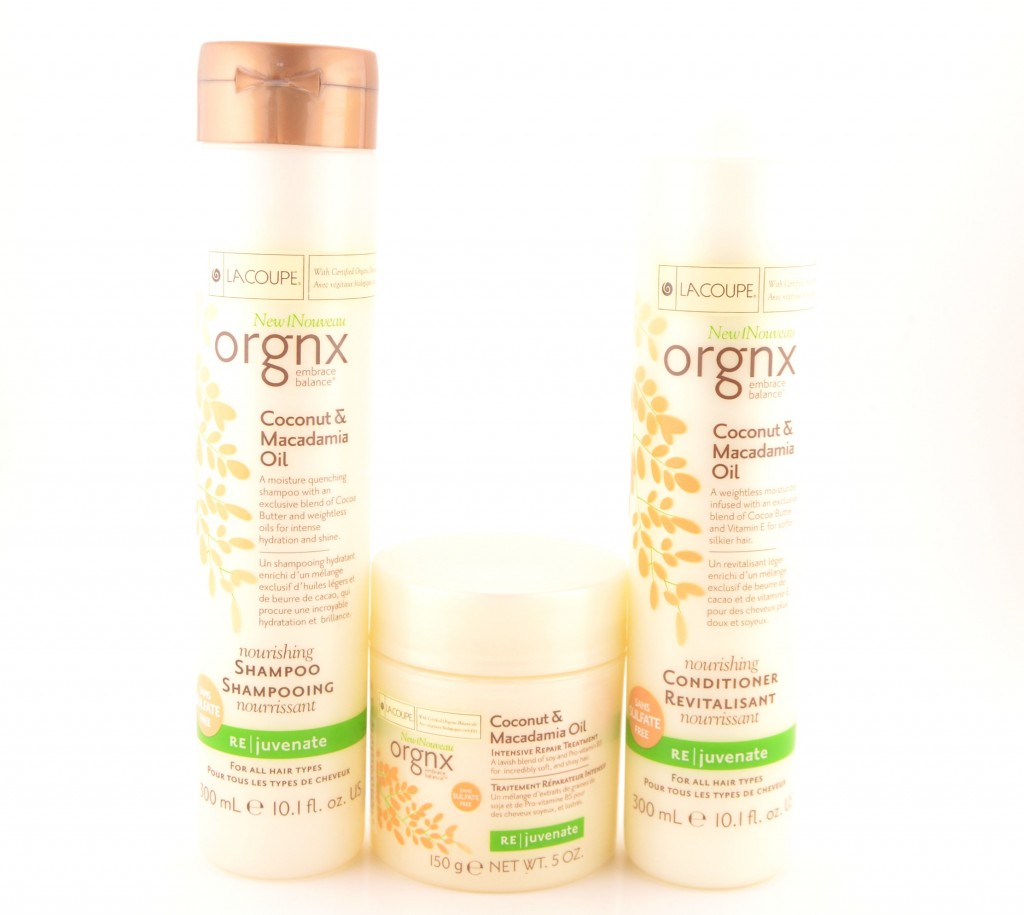 For those that know me, know I'm crazy for coconut, something about the scent just sends me to my happy place. Maybe it's the fact it reminds me of the islands, and there's nothing better than sitting on a white sandy beach watching the waves roll in with a fresh coconut in your hand. LaCoupe is a brand I'm a little unfamiliar with, but when I heard it's made with certified organic botanicals and is gluten free, perfect for those with sensitive skin, I knew I had to try it.

LaCoupe Orgnx Coconut and Macadamia line will help to rehydrate and nourish dry, damaged hair with its new shampoo, conditioner and deep conditioning treatment thanks to its unique blend of coconut and macadamia nut oil. Certified organic coconut helps to restore hair back to its healthy, soft, shiny self while relieving dry, flaky skin and stimulating new hair growth. Macadamia nut oil helps to add nourishment, instantaneous absorption for a long-lasting, tangle-free finish.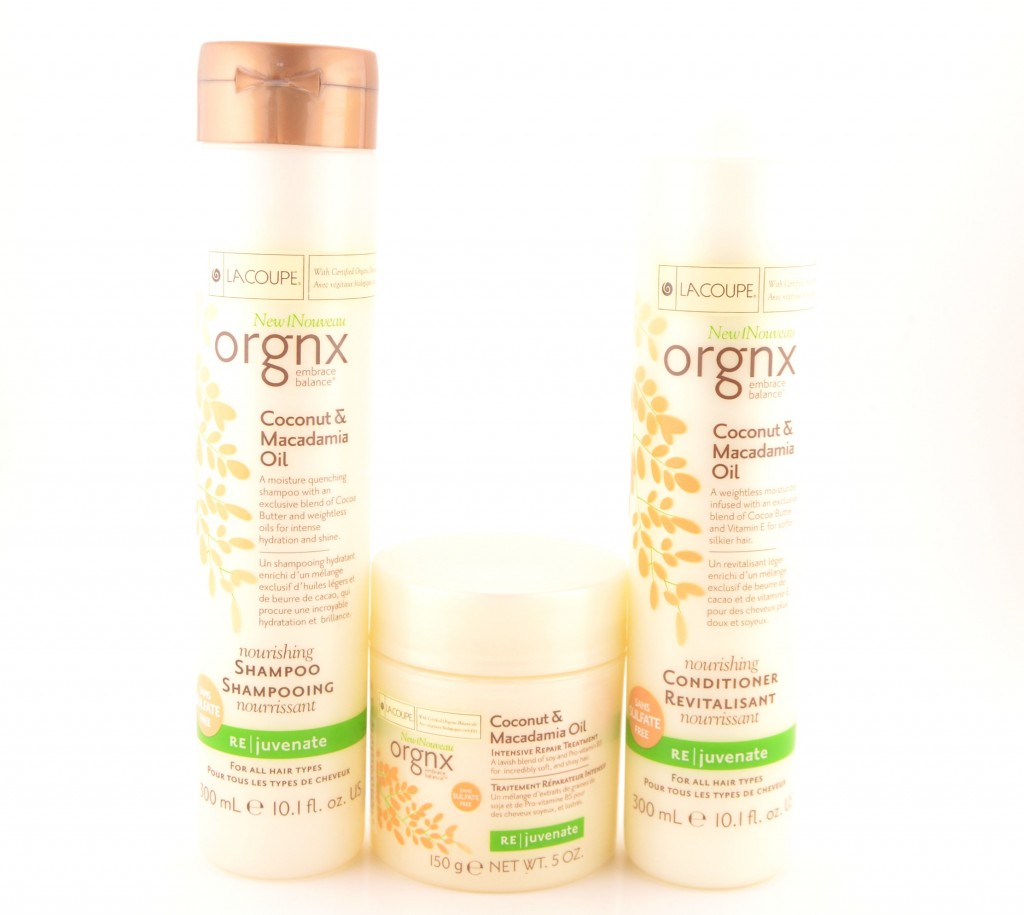 LaCoupe Orgnx Coconut and Macadamia shampoo has a clear, gel-like texture where you can really feel the oil infused benefits in every drop. It has a slippery oily, lightweight formula that spreads onto the hair with ease and washes clean away without feeling heavy or weighted down. It adds moisture and softness back to each strand while keeping it hydrated throughout the day. Hair is left shinier, stronger and healthier after each wash, with the relaxing and spa like aroma of coconuts and macadamia.
LaCoupe Orgnx Coconut and Macadamia shampoo does an excellent job at cleansing the hair and removing any product buildup or excess oil. It helps to detangle my hair for easy brushing and styling. It doesn't come to a rich and creamy lather that I'm used to in a shampoo, but that's because it's made without any sulfates (which you want in your hair care products). It gives an instant shiny and glossy look to my hair that feels extra silky and smooth. It retails for $9.99 for 300ml.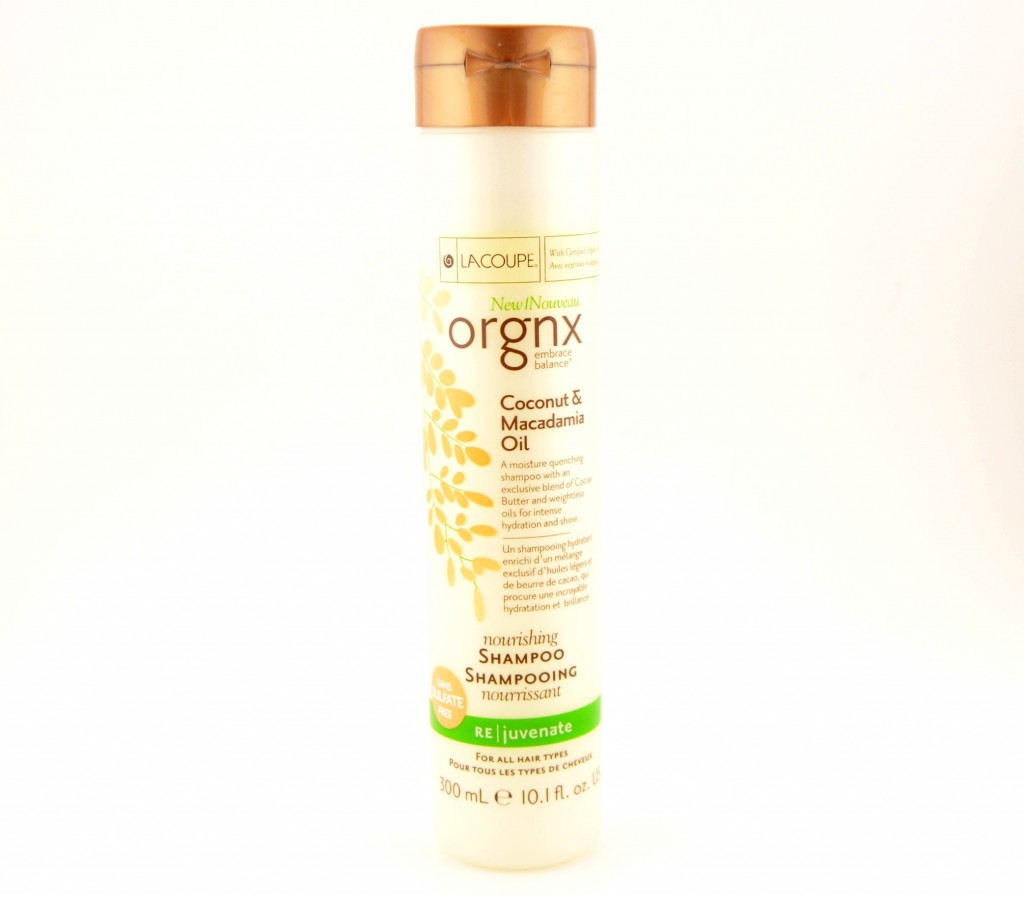 LaCoupe Orgnx Coconut and Macadamia Conditioner has a lightweight, rich and creamy texture infused with cocoa butter and vitamin E that instantly absorbs into each strand to provide deep conditioning. It too washes clean without feeling heavy or greasy and leaves ends silky smooth and incredibly soft. It adds extra moisture for all day hydration and helps to naturally protect against UV. Hair is left shiner, healthy and smoother.
LaCoupe Orgnx Coconut and Macadamia Conditioner does a wonderful job at nourishing and moisturizing my hair while controlling frizz. It helps to protect and condition my scalp for all day hydration, without any dry patches or itchiness. It detangles hair for easy brushing and styling and repairs damaged hair back to its natural healthy self. Hair is left chic, sleek and silky smooth. It retails for $9.99 for 300ml.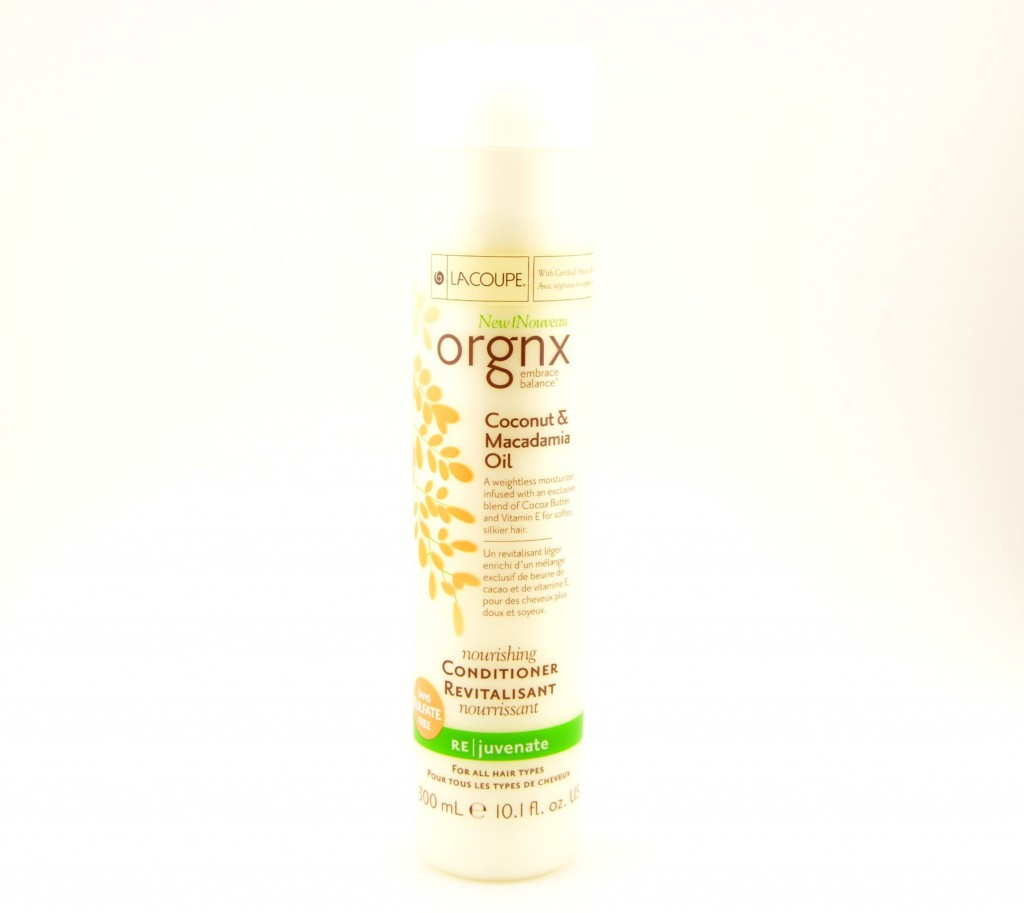 LaCoupe Orgnx Coconut and Macadamia Intensive Repair Treatment has a thick and creamy texture that features an exclusive blend of certified organic coconut, macadamia oils and soy bean extract to deeply condition and repair hair from within. It's applied to clean, damp hair, left on for 3 to 5 minutes, before rinsing. It quickly penetrates deep into the hair cuticles to help reverse dry, damaged hair without feeling heavy or weighted down. Its non-sticky formula is safe enough to use a few times a week, as needed, for a stronger, less frizzy look.
LaCoupe Orgnx Coconut and Macadamia Oil Intensive Repair Treatment instantly melts into each strand to bring life back for a nourished, more smooth and hydrated feel. It applies evenly and easy, like butter, and the hair instantly soaks up the mask to add just the right amount of moisture back into dry hair. It doesn't feel oily or greasy and has the yummiest scent that seems to linger for hours. My hair looks healthier with a radiant shine and feels smoother and softer with more manageability. It retails for $10.99 for 150g.