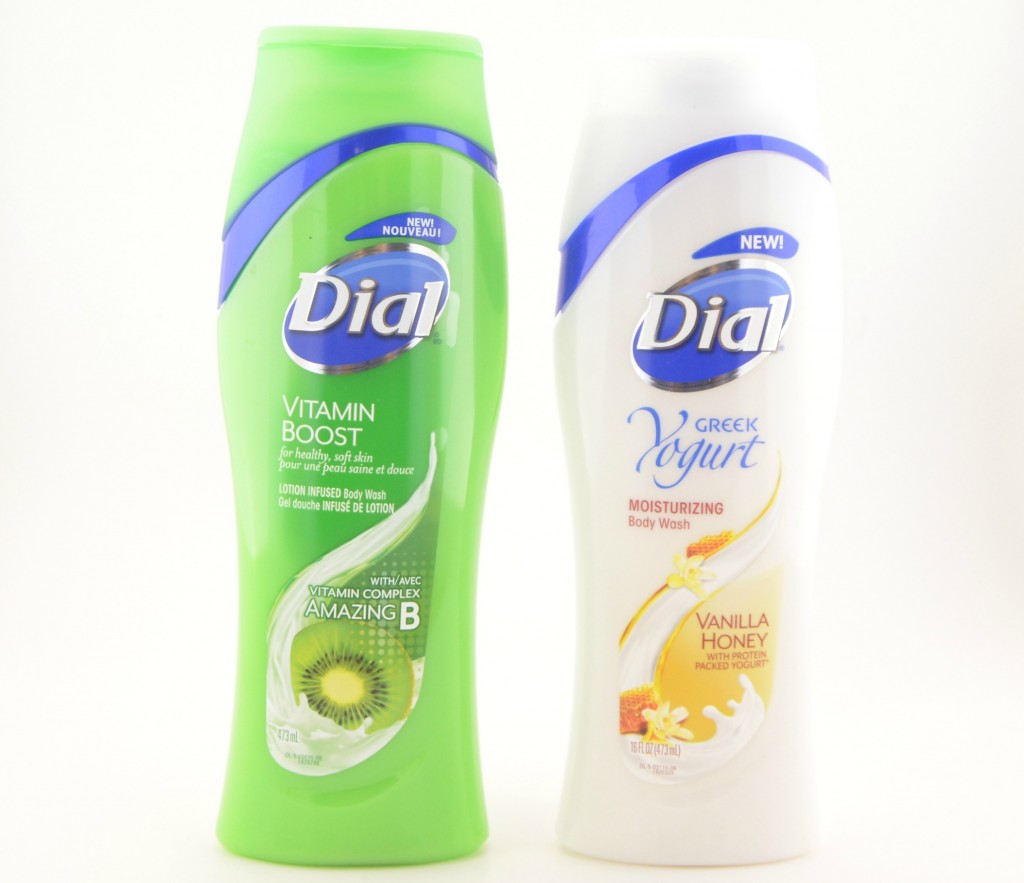 This girl is a body wash junkie, I already have way too many and am always looking for the latest ones to hit the shelves. Dial has always been one of my fave drugstore brands, its inexpensive, but with great quality. Dial is always coming out with new and innovated products and this season, it's all about body wash. The brand features two new lines, Dial Greek Yogurt Body Wash and Dial Vitamin Boost Body Wash.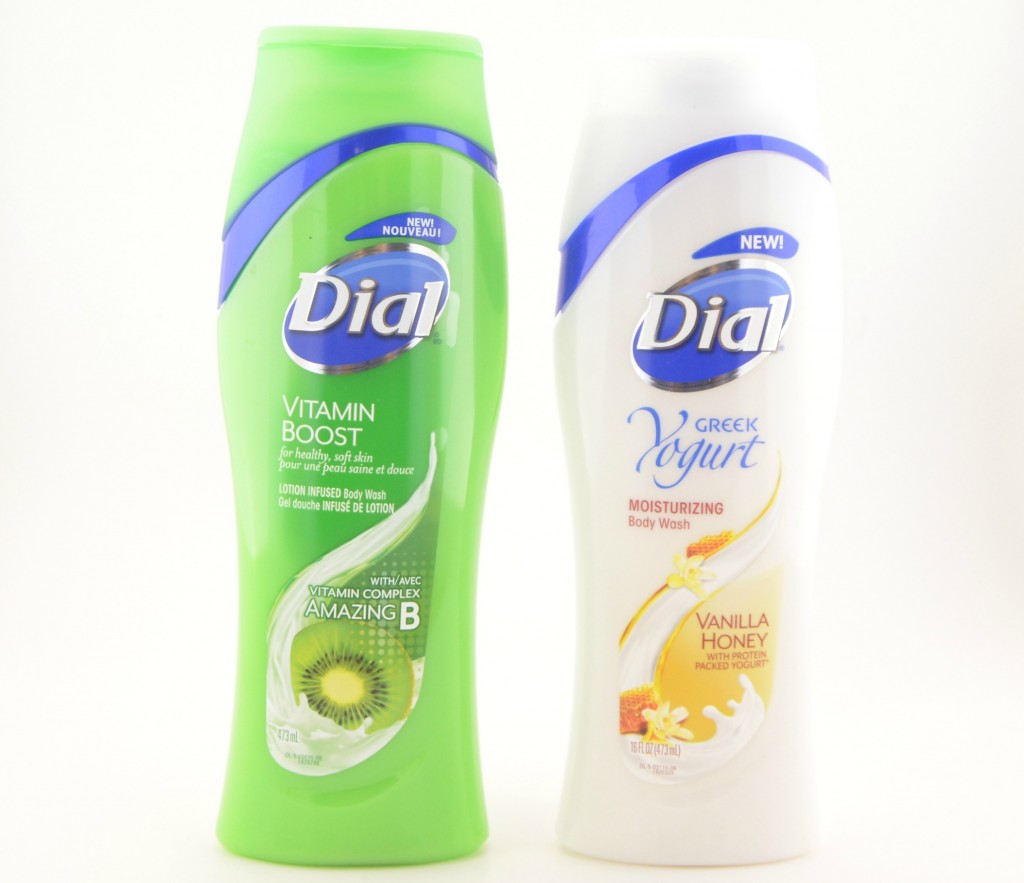 Dial Greek Yogurt Body Wash is a healthy treat for your skin. It's enriched with protein-packed yogurt, features a clean-rinse formula and provides ultimate moisturization. Its advanced moisture-attracting formula will have your skin healthy, deliciously soft and smelling like vanilla and honey.
Dial Greek Yogurt Body Wash is a lightweight, thin, velvety texture that comes to a rich and creamy lather with only the smallest amount of product. It cleanses the skin of dirt and oil and washes clean away without a sticky or greasy residue. It provides extra hydration and moisture back into dry, dull skin with the hint of vanilla and honey. Skin is left feeling ultra soft, smooth and silky that lasts all day. It retails for $4.99 for 473 ml.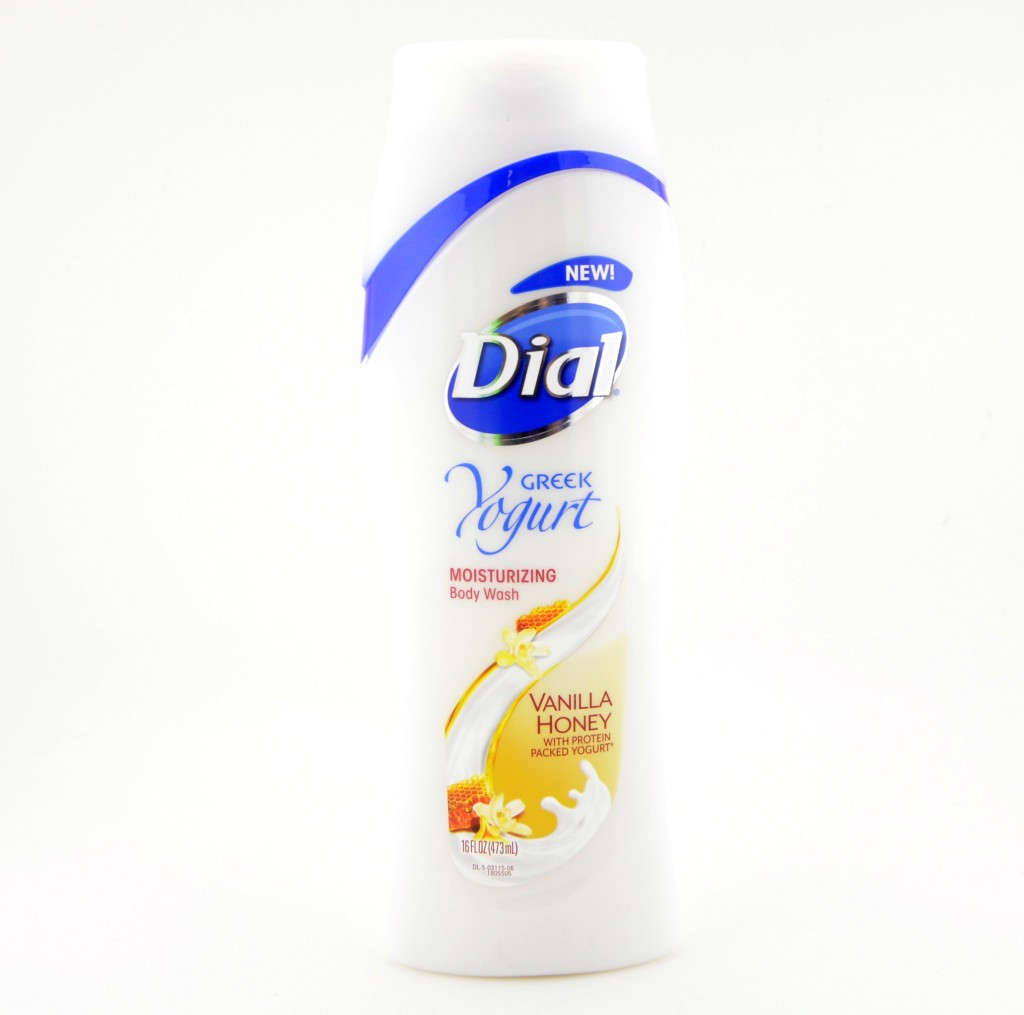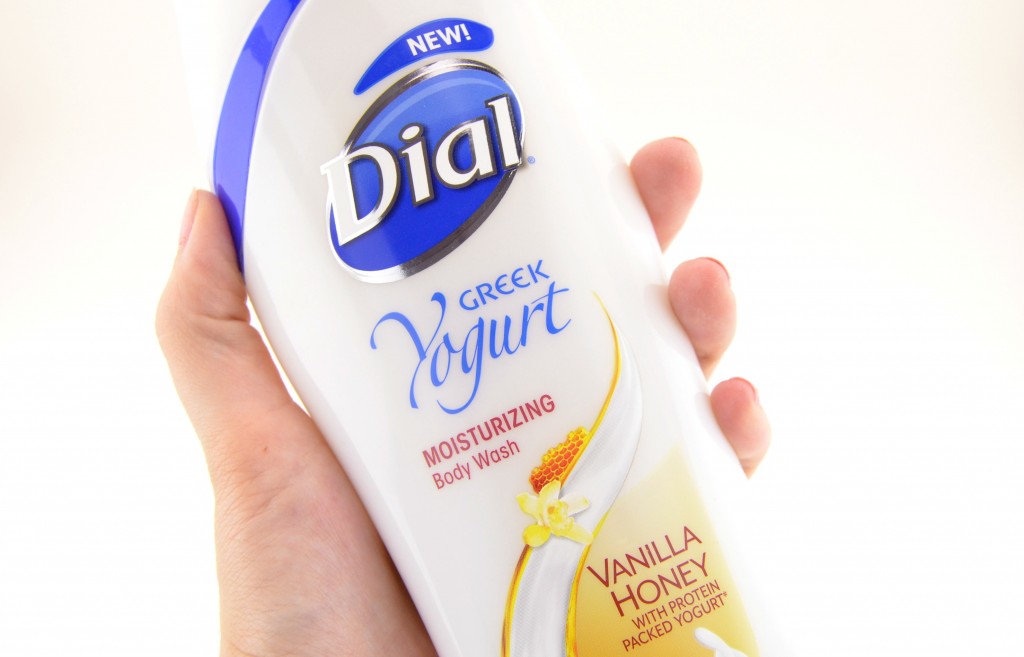 Dial Vitamin Boost Body Wash gives your skin a daily boost of vitamin to keep your skin healthy, nourished, moisturized throughout the day. Its unique vitamin complex helps to draw vitamins and moisture directly to the surface of the skin to keep it soft, hydrated and smooth, that you'll be sure to notice. In comes in 2 different formulas, Amazing B is lotion-infused that draws in moisture to keep skin hydrated and nourished, with the divine fragrance of fresh tropical kiwi and mango, while Super C is oil-infused that contains antioxidants that help protect the skin, creating a radiant and healthy glow through the power of Vitamin C, with an invigorating scent of orange and grapefruit.
Dial Vitamin Boost Body Wash has a creamy, silky, lime green texture that provides a decent amount of foam with only a dime size amount. It washes away grime, rinses clean without any soapy residue, or without feeling tight or dry. It leaves skin squeaky clean, incredibly soft and hydrated and with the fresh and awaking scents of citrus. It retails for $4.99 for 473 ml.