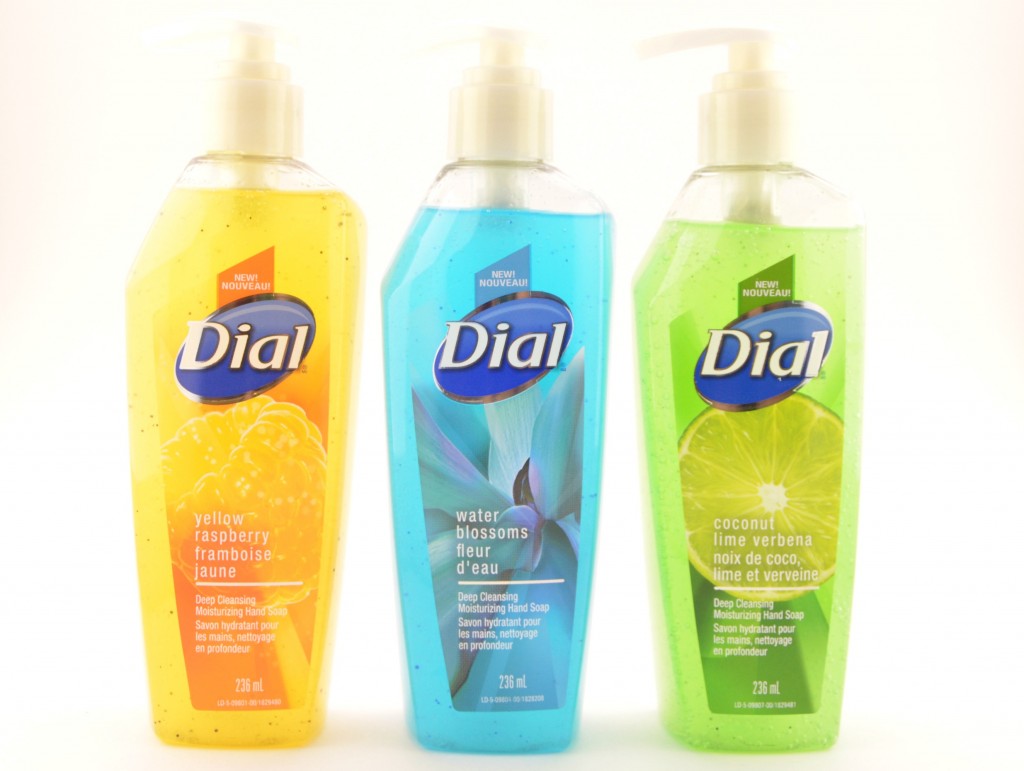 Summer Suds

One of the best things about being a Canadian blogger is the unique press releases we get to experience before the products hit the market. Just in time for the long weekend, Dial hooked this girl up with a couple of mini mixers that I just had to add vodka and tequila too. Not only did these come in handy for quick and easy drinks to serve to my friends, but they also spruced up my kitchen and bathroom with the new Dial Deep Cleansing Moisturizing Hand Soaps. These are available in three refreshing scents, Yellow Raspberry, Water Blossoms and Coconut Lime Verbena and are the perfect mix of effective cleanliness, skin-softening ingredients and invigorating scents.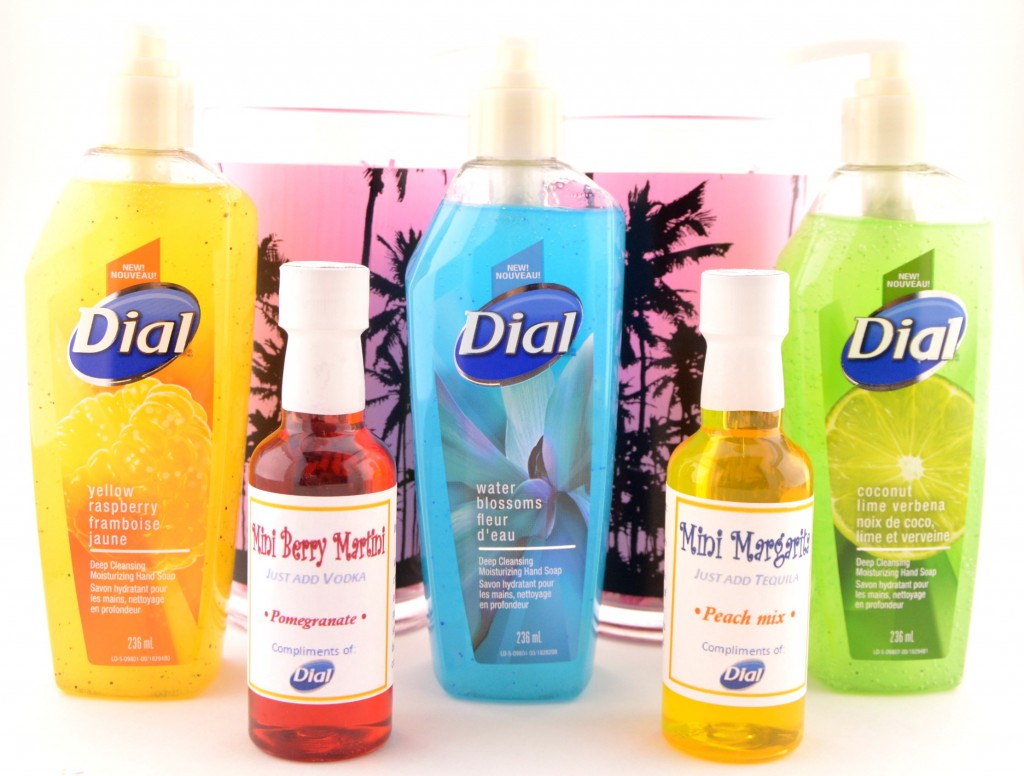 I've now put away all my rich, spicy, winter soaps and replaced them with light, fresh and fruity soaps for summer. Dial Deep Cleansing Moisturizing Hand Soaps come in a premium looking, pump style bottle that's perfect to place on countertops throughout the house, without making your space look tacky or cheap. The packaging is clear so you can see the fun, bright and bold colours within and have tiny micro beads throughout it, that help to gently exfoliate the hands to keep them feeling hydrated, moisturized and super soft. No hand lotion needed afterwards. It does an excellent job at cleansing the skin, removing dirt or sand from the beach, BBQ sauce or sticky cocktail syrup.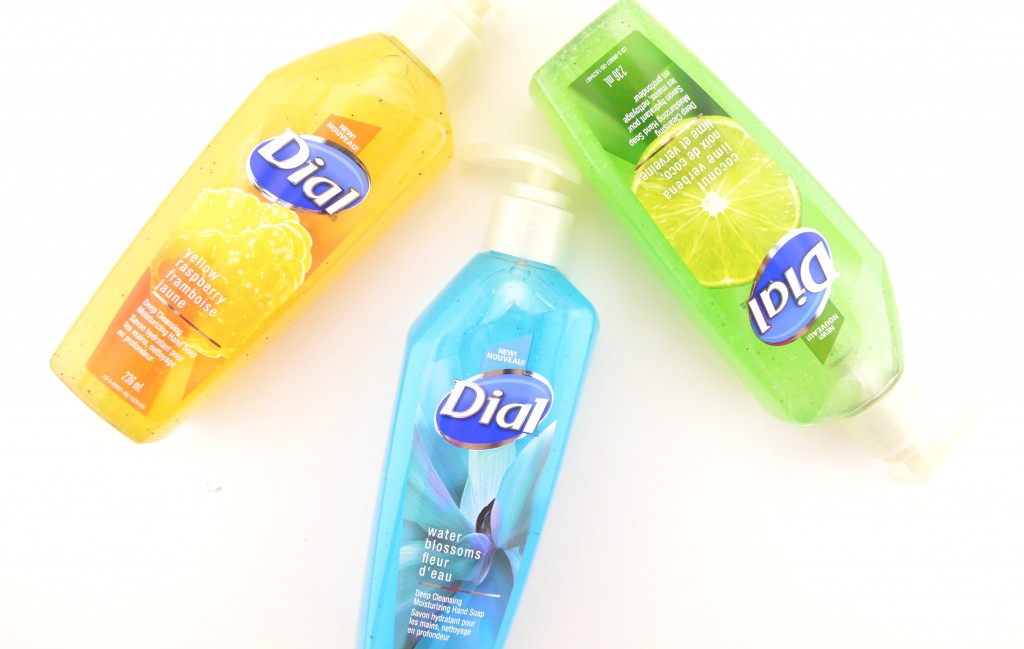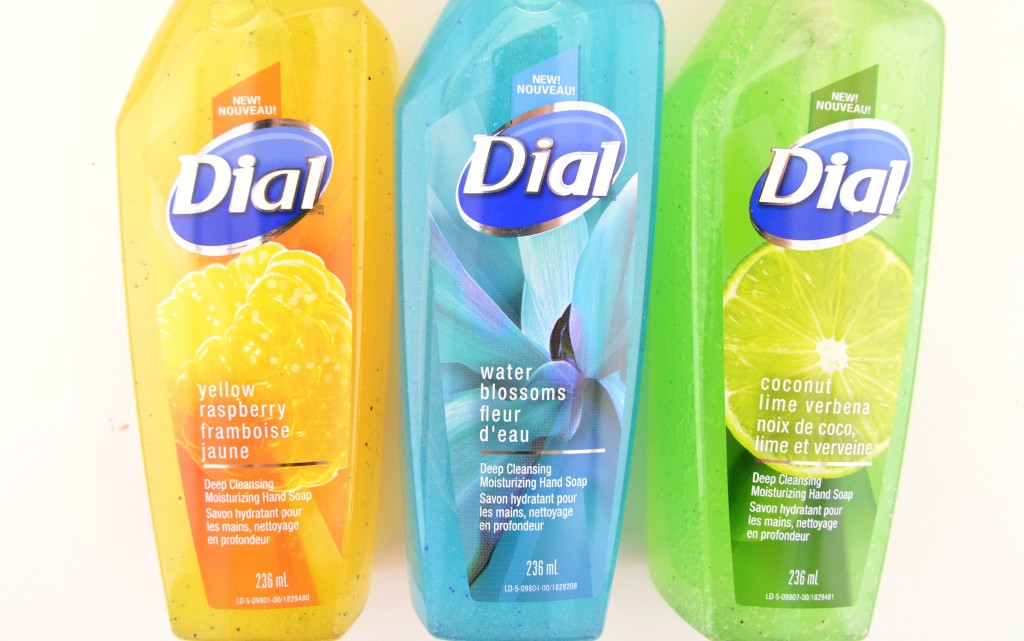 Dial Deep Cleansing Moisturizing Hand Soap in Yellow Raspberry is like a ray of sunshine in a bottle. It has a light and fruity scent that brings back memories of days on the beach.
 Dial Deep Cleansing Moisturizing Hand Soap in Water Blossoms has a relaxing and cooling vibe about it. It has a clean, refreshing and invigorating crisp floral scent with an aquatic botanical feel. It will have you daydreaming about times spent at the cottage and afternoons by the lake.
Dial Deep Cleansing Moisturizing Hand Soap in Coconut Lime Verbena will have you dreaming about cool and refreshing sangria or pina coladas on a tropical island somewhere. It has a creamy coconut scent, that's sweetened with the natural scent of lemon-lime for a tropical, citrus scent.
Dial Deep Cleansing Moisturizing Hand Soaps retail for $2.99 to $3.99 for 236ml at mass retail locations across Canada.
If you like this Dial Deep Cleansing Moisturizing Hand Soaps Review, you might also enjoy Dial Greek Yogurt Body Wash and Fruits & Passion Pompelmo Cucina Al Fresco Hand Soap