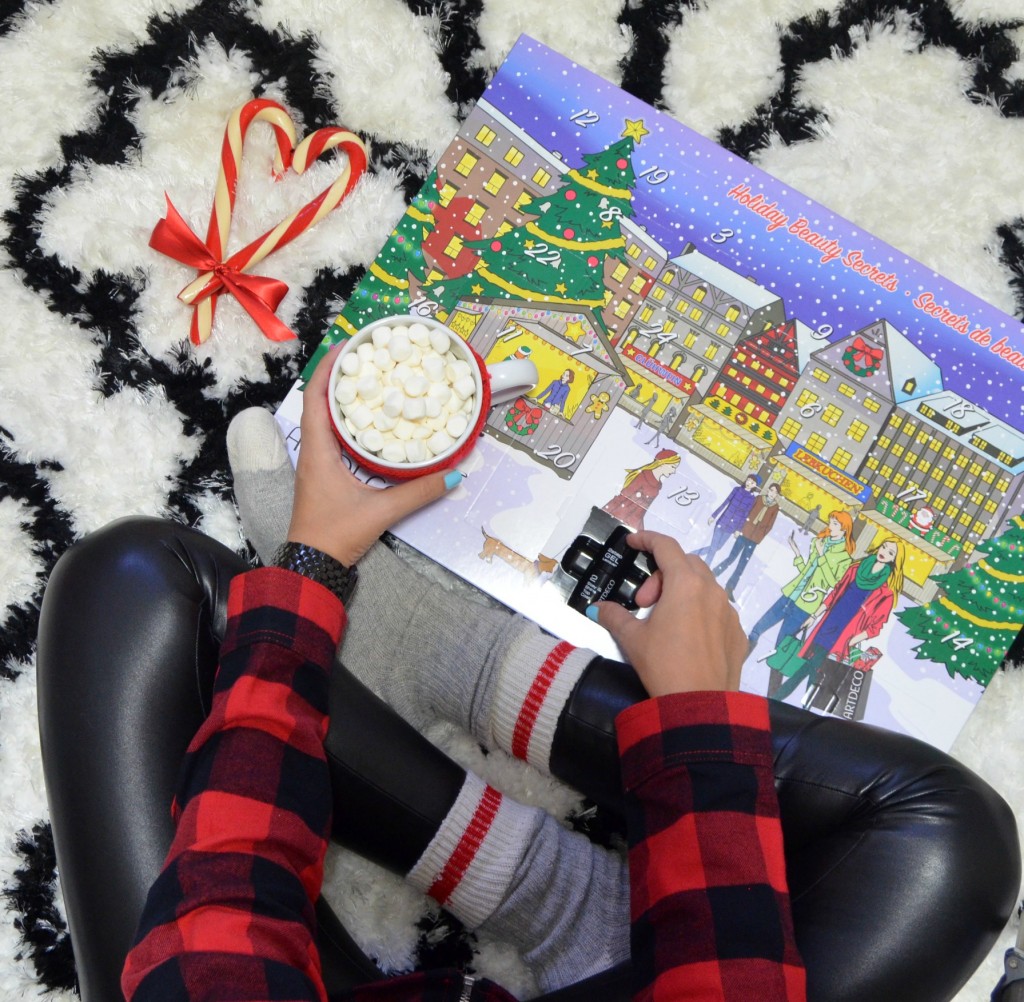 In place of traditional holiday gift guides, that feature multiple products by multiple brands, I'm doing something a little different. I'll be rounding up my favourite presents for the season, but each day I'll be showcasing a different company. Make sure to check back daily as I'll have a new brand with my must-have holiday gifts for the season.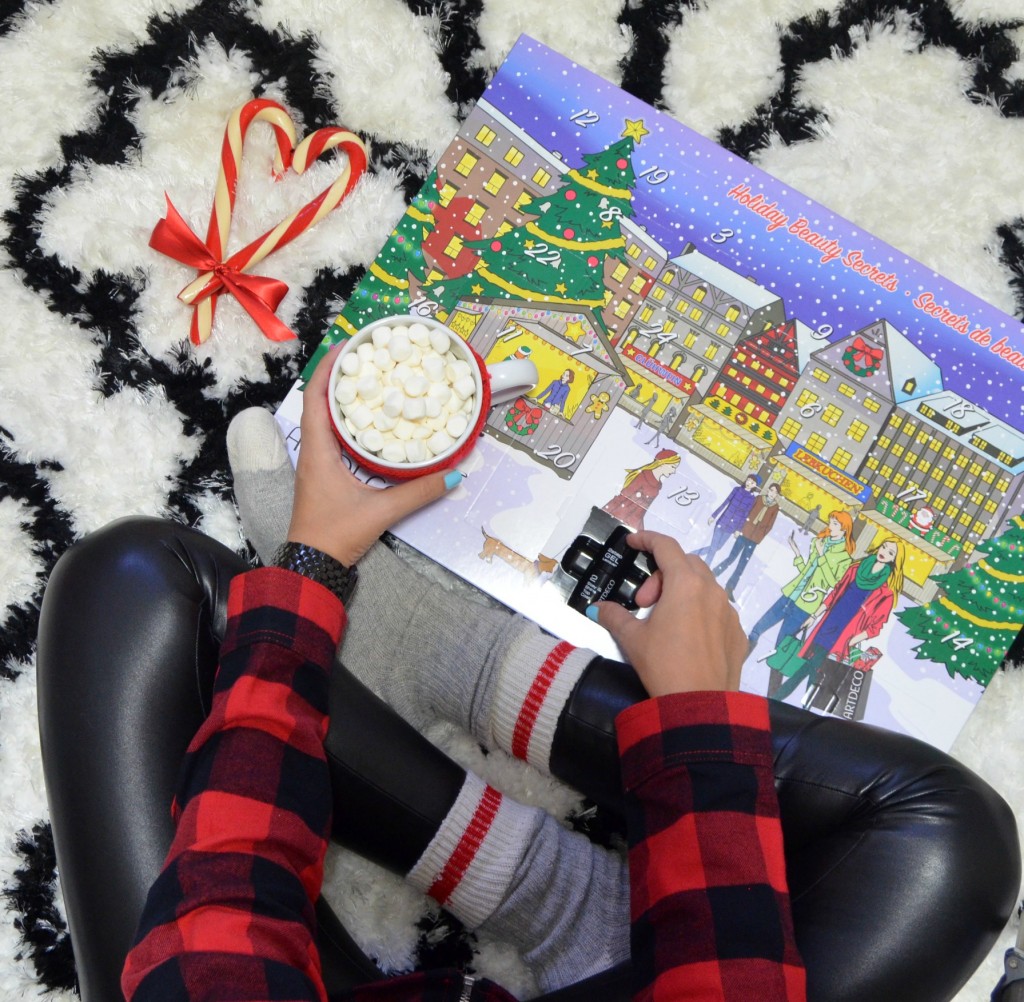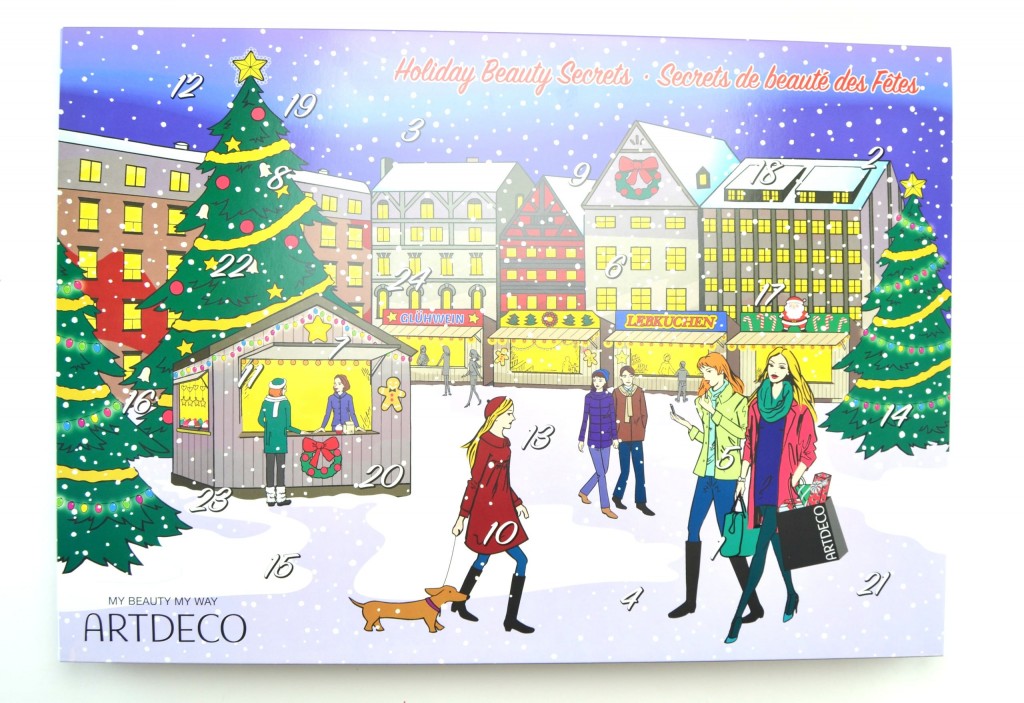 You can't start the week of in December without an advent calendar. As much as I love the chocolate ones, I can never manage to wait the entire 24 days before opening them all. The doors are usually always opened and the chocolates are pretty much devoured by day 3. Treat your loved ones, or let's be honest, yourself, to 24 days of makeup surprises with the ARTDECO Advent Calendar. Although it doesn't feature your traditional chocolate treats, it does, however, come with 24 ARTDECO classics and best-selling products. The box is filled with eyeshadows, lipsticks, nail polishes and beauty tools. Hidden behind each door you'll find an array of holiday treats just waiting to be revealed and enjoyed. Each new day comes with a special ARTDECO must-have luxury. It's available exclusively at Shoppers Drug Mart and retails for $86 (retail value $224).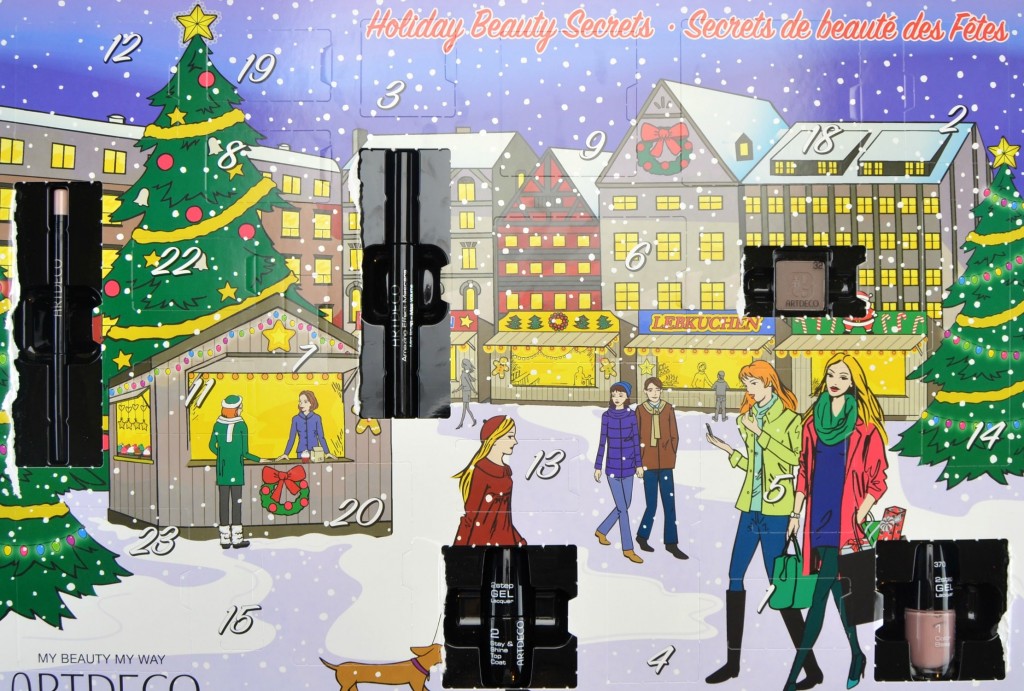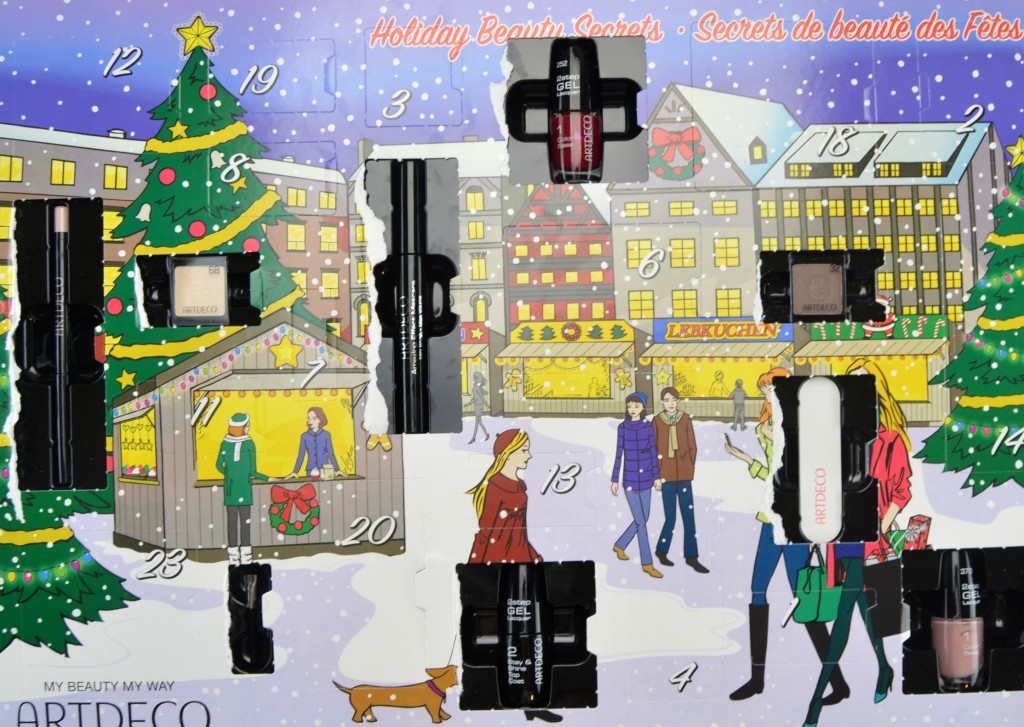 I don't want to spoil the fun and open all the boxes, I did, however, want to share a few favourites with you. ARTDECO Perfect Color Lipstick will have all the men lining up for a smoosh under the mistletoe. This rich, creamy and nourishing deep, vampy holiday red is infused with natural waxes and oils. It provides full coverage that's opaque and true to colour in a single swipe. It stays put the entire evening, no matter how much you eat or drink (or kiss). Its vitamin E formula helps to keep lips moisturized, even without a lip balm. It keeps lips kissably soft, smooth and hydrated all season long.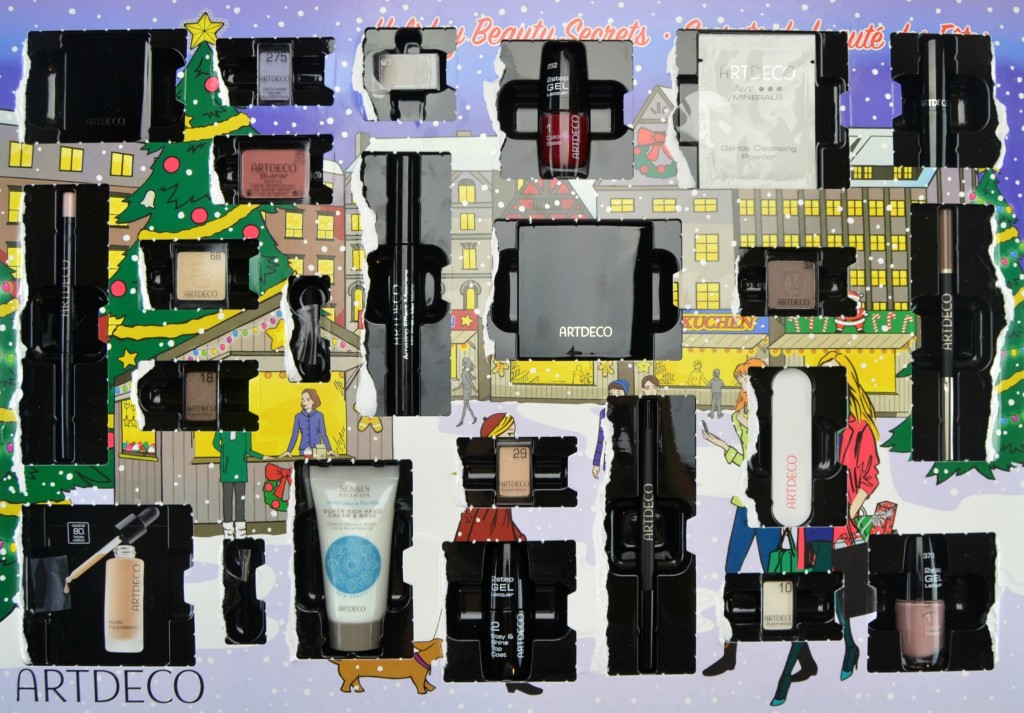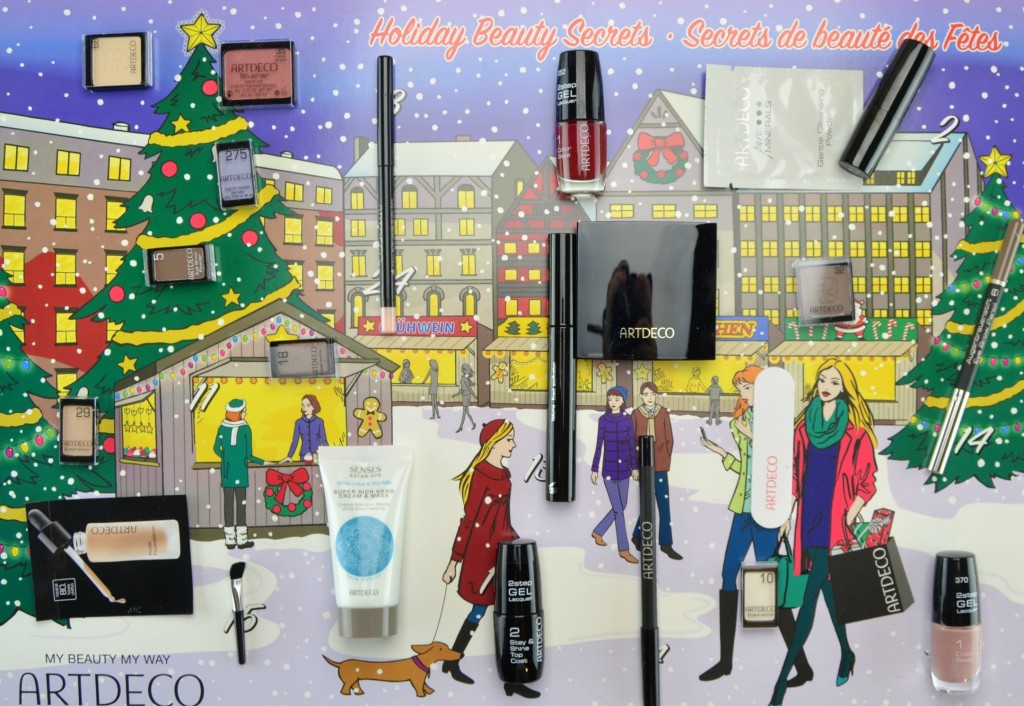 Create that perfect holiday smoky eye with the ARTDECO Soft Eye Liner Waterproof. It will instantly help intensify both your upper and lower lash line in a blackish grey, long-lasting and smear proof formula. It features a rich, almost cream, gel like texture that glides onto the lid with ease. You will need to sharpen the end to keep a fine tip, but it's highly pigmented, truly opaque coverage is totally worth the extra work. It sets and dries within a short minute so you're able to get out the door sooner and attend all your fancy holiday parties. Don't worry about it creasing, flaking or smudging, it stays put the entire evening.
Sometimes all you need is a healthy, rosy cheek to complete any festive look. ARTDECO Blusher does just that. It features a rich and creamy texture that applies and blends into the skin beautifully. It's fairly pigmented, allowing you to achieve both soft and bold looks. This warm rosy coral is perfect on the apples of the cheeks as it helps to emphasize a healthy glow in the dead of winter.
All eyes on you this holiday season with ARTDECO Amazing Effect Mascara. Build intense volume with this mini, short- bristle brush. It so tiny it allows you to reach every single lash, even those small inner corner ones for mega drama. It helps to separate and define each lash for thicker, fuller lashes. It's unique volumizing, candelilla wax, carnauba wax, jojoba wax and sunflower wax formula helps to cling onto even the shortest hairs. Soft, smooth, supple, moisturized lashes that look "amazing".
ARTDECO Super Rich Hand Cream & Mask is perfect in the fight against dry skin. Its extra thick and creamy formula immediately soothes and hydrates dry, cracked, red, irritated hands. It provides intense moisture, absorbs into the skin fairy quickly and helps to maintain hydration. It can also double as a hand mask by applying a thicker layer and allowing to soak in for upwards of 20 minutes. You can take it one step further and apply conditioning gloves to really allow the cream to penetrate deep down into the skin. Stressed out hands are quickly left silky smooth, velvety soft and incredibly supple. Added bonus, it smells delish thanks to white lotus.