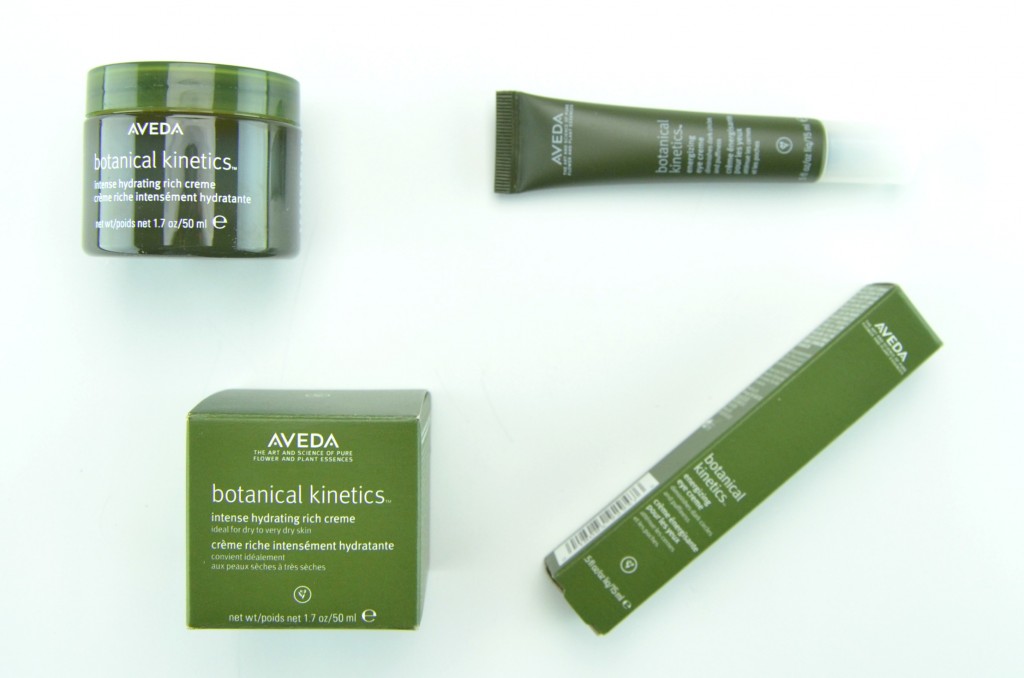 Use Aveda Botanical Kinetics to balance and replenish dry skin this season



Just in time for a long, dry, dull Canadian winter, Aveda is launching 3 new additions to their already popular Botanical Kinetics line. Aveda will help you face winter with botanically-hydrating skin and beautifying body care products and include the new Intense Hydrating Rich Creme, Intense Hydrating Soft Creme and Energizing Eye Crème. These will not only power the skin's hydration with intense moisture by harnessing the vital energy of botanicals, but it will also help balance and replenish dry skin. It is targeted for several different skin types and will help skin overcome winter dryness with a natural blend of safflower and olive oil.
Aveda's Intense Hydrating Rich Crème is 97% natural derived and features salicornia herbecea, seahorse plant with unique hydrating properties to help stimulate skin cells' natural water channel to help skin absorb and retain moisturize. It also contains certified organic cupuacu butter that contains lipids like the skin's own to help sea; skin's barrier to prevent energy and moisture loss while retain moisture for up to 24 hours. Let our Aveda Botanical Kinetics Review help you decide if its right for your skin.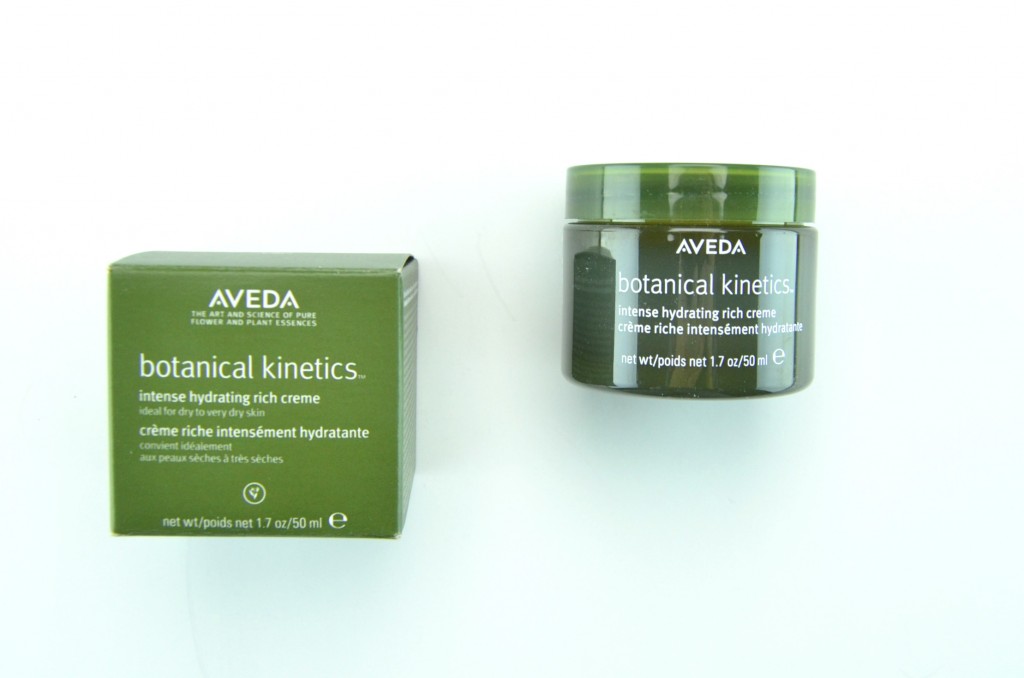 Aveda Botanical Kinetics Intense Hydrating Rich Crème comes in a dark green glass jar with twist off lid. I know many of you are not a fan of the creams that you have to dip your finger into, but as long as your hands are clean, you should not have a problem with bacteria. I personally like jar type creams and you can get every last drop. It has a rich and creamy texture that's perfect for those with dry to extremely dry skin. It absorbs almost instantly without feeling oily or greasy. It's the perfect moisturizer for daytime as it doesn't look slick or greasy under your foundation. Although it has an extremely weightless texture, it does an excellent job at keeping the skin hydrated and retaining moisture throughout the day. It does have a strong herbal/ floral scent of rose, geranium, oilba-num, sandalwood, neroil and other pure flower essences that tends to linger for about 20 minutes once applied. My skin is left feeling silky smooth for the entire day. It retails for $49 for 50ml.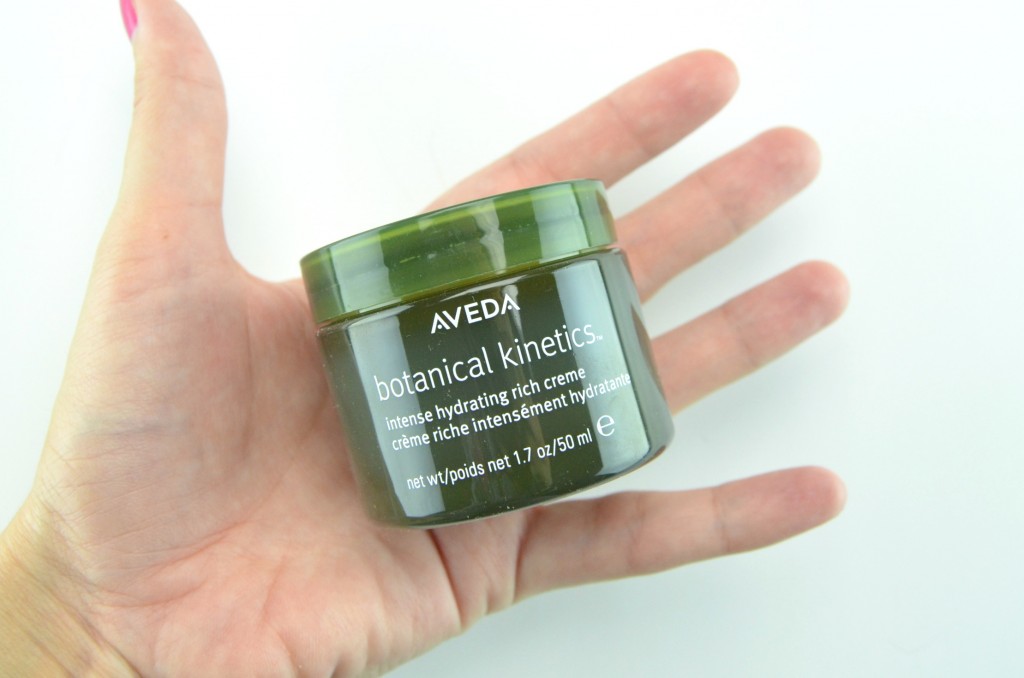 Aveda's Energizing Eye Crème is 98% natural derived to help make eyes come alive with vital energy of plants and helps to diminish dark circles and puffiness around the eyes. It's formulated with licorice root to help soothe and diminish the appearance of dark circles, plant derived caffeine to help reduce puffiness and organic cupuacu butter to help seal in moisture.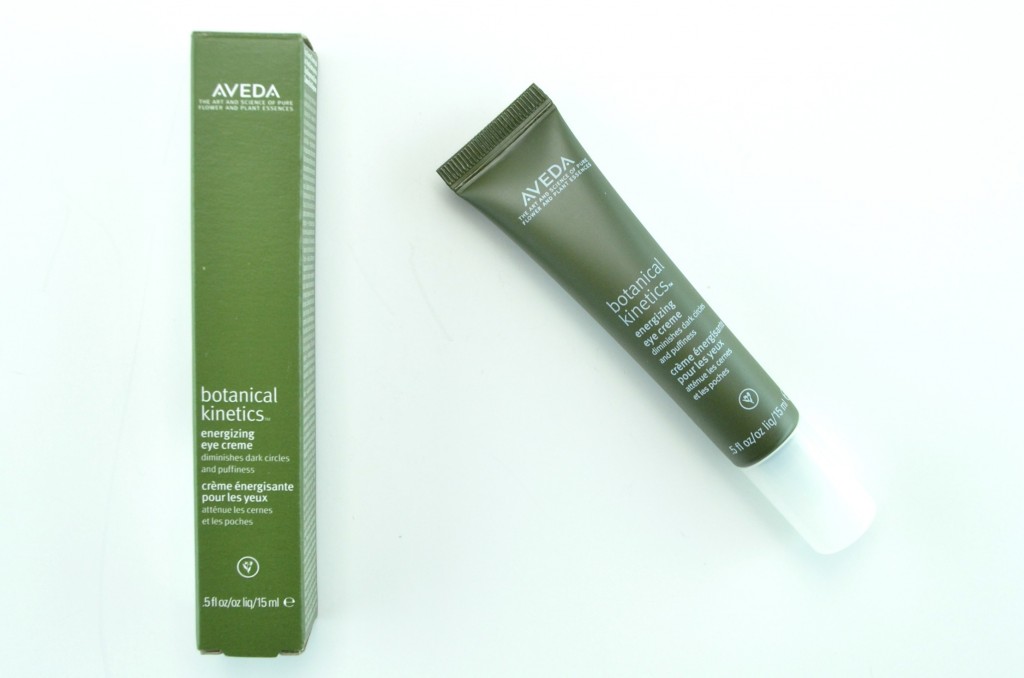 Aveda Botanical Energizing Eye Crème comes in a dark green squeeze tube with a lightweight, yet extremely thick texture. It absorbs fairly quickly when patted on, and without that shiny finish you get from other creams. You only need a little, as it goes a long way and it kept my winter-dry skin hydrated throughout the day. It keeps my delicate under eyes moisturizered, while helping to soften and smooth fine lines without any tightness. It retails for $43 for 15ml.