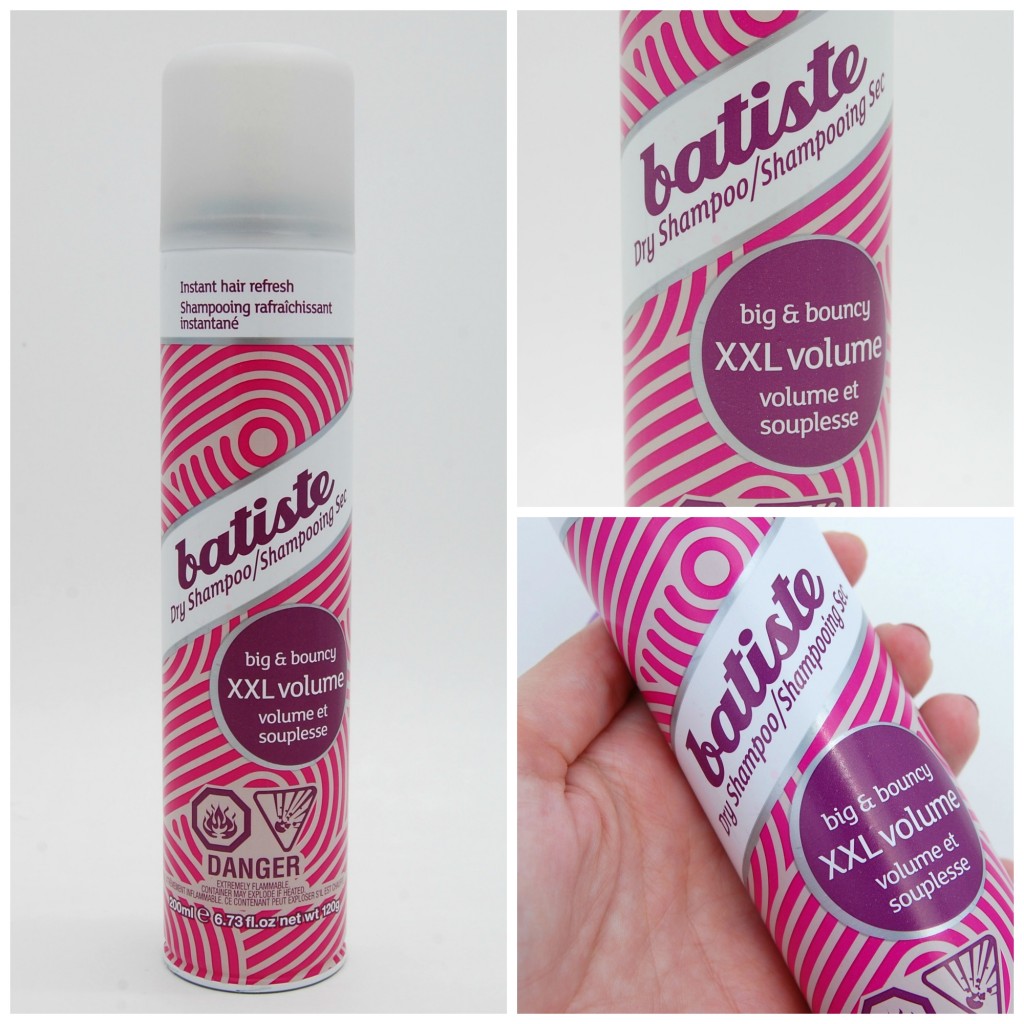 We all know washing our hair each day is a no, no, but if you're like me, your hair is less than perfect by day two forcing us to re-wash it. Now thanks to dry shampoo, we can skip a day or two and still have freshly washed looking hair, even when we don't have the time.
Dry Shampoo is a powder in a spray form that when applied to your hair, absorbs excess grease and dirt so you don't have to wash your hair as often. Since I have chemically processed hair, my stylist is always telling me by washing my hair everyday it is stripping the colour faster, which means more trips to the salon, which means more money spent. Dry shampoos will help you achieve a freshly washed look, without harming your hair, and protects the colour all at the same time. Speaking of time, sometimes by the end of the day, especially in the summer, hair can look less than perfect but we don't want to wash/ have the time, in the evening to re-wash it and that's when a dry shampoo comes in handy as it's quick and easy.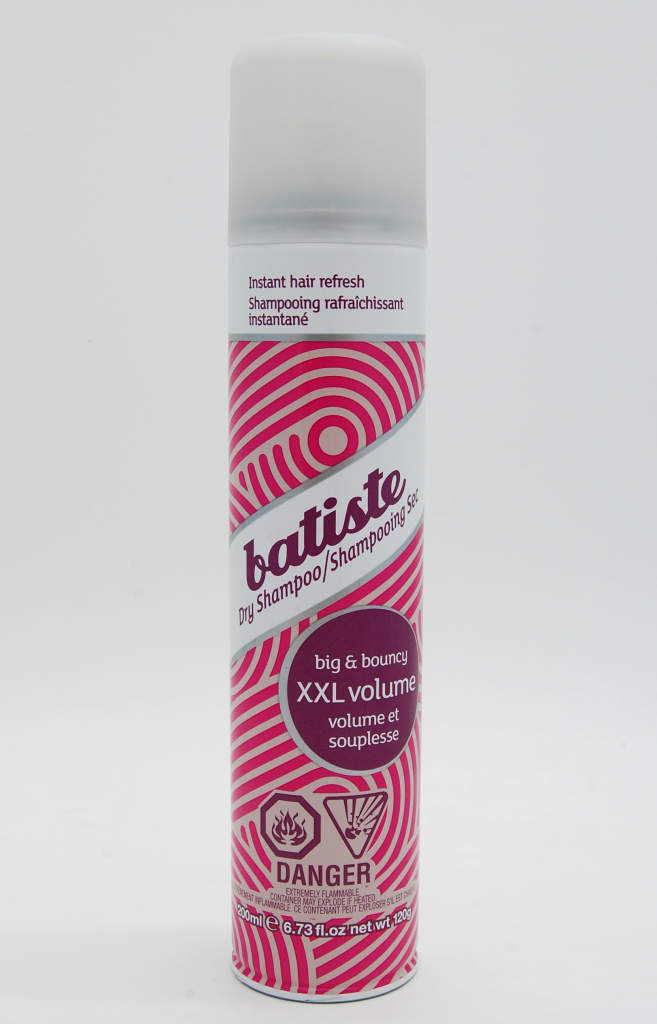 Originally from London, Batiste Dry shampoo is a cult favorite and used by millions of women worldwide; it's a hairdresser's secret weapon. What makes Batiste so special is that it is made with rice starch, not a cornstarch like other dry shampoos. The rice starch is lighter, not as heavy as cornstarch and has a very strong propellant so you get a burst of freshness without a heavy residue.
It comes in 7 amazing scents, Original with its fabulously fresh, light fragrance, Tropical with the scents from the Caribbean like coconut, Blush is the essence of femininity with its floral, flirty scents, Diva has a bold blended scents of violets, lily and vanilla, Boho with its tones of lemon, passion fruit and spiced jasmine, Wild as feisty Oriental fragrance and the brand's new one, XXL Volume, that gives the ultimate volume boost.

Batiste XXL Volume Dry Shampoo is the latest addition to the Batiste family and has all the benefits as the others with the ultimate volumizing power. Its unique instant body boosting formulation includes micro-fine particles that work to coat and lift each hair, helping to increase thickness, fullness and adds texture without weighing your hair down. With only a few burst it will provide volume to transform dull and limp hair into big and bouncy locks. It's also perfect for adding texture, getting a mattified look and making up-dos easy to achieve.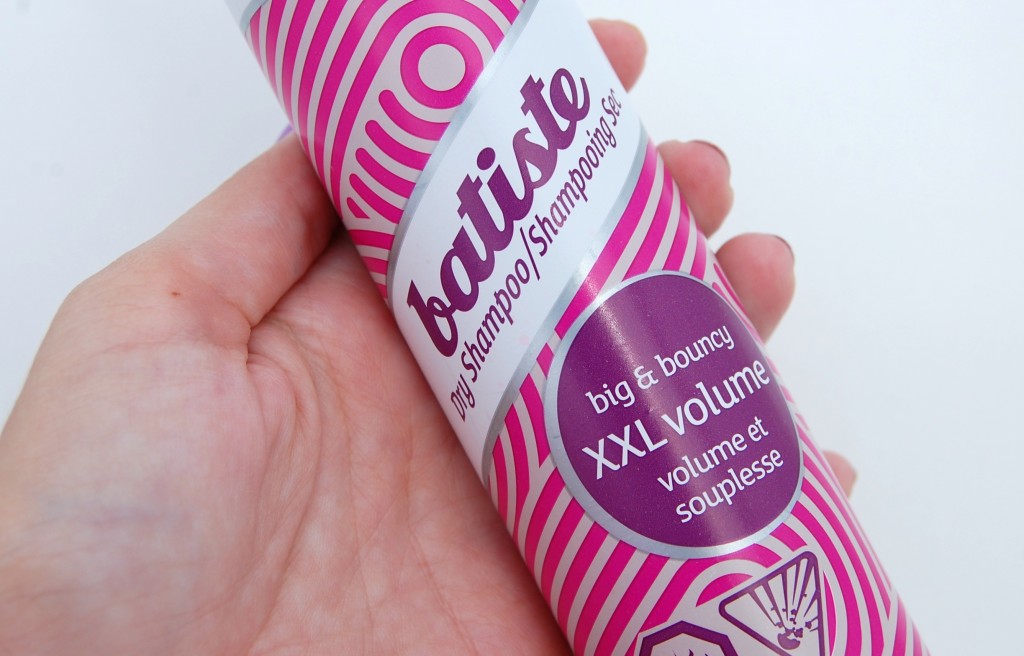 To useBatiste XXL Volume Dry Shampoo all you have to do is shake the can vigorously before each use and spray your hair with it, a few inches from the roots. Wait a good minute then massage it into the roots, brush and then style as usual; couldn't be any easier. Batiste XXL Volume Dry Shampoo will refresh your hair and instantly banish oily roots and has a non-sticky formulation. It's easy to use on the go and washes out very easily.
Overall Batiste Dry Shampoo is just amazing, once you've tried it, you won't know how you ever got along without it! It's perfect after a long day of work, a day at the beach or pool, after a hard workout at the gym, to combat hat hair or after any sporting activities. Since Batiste has an array of scents you'll be sure to find the perfect one that suits your own personal preference and none are over powering.
You can find all Batiste at London Drugs, Rexall & Pharmasave across Canada and retails for $8.99 for a 200ml bottle of it.