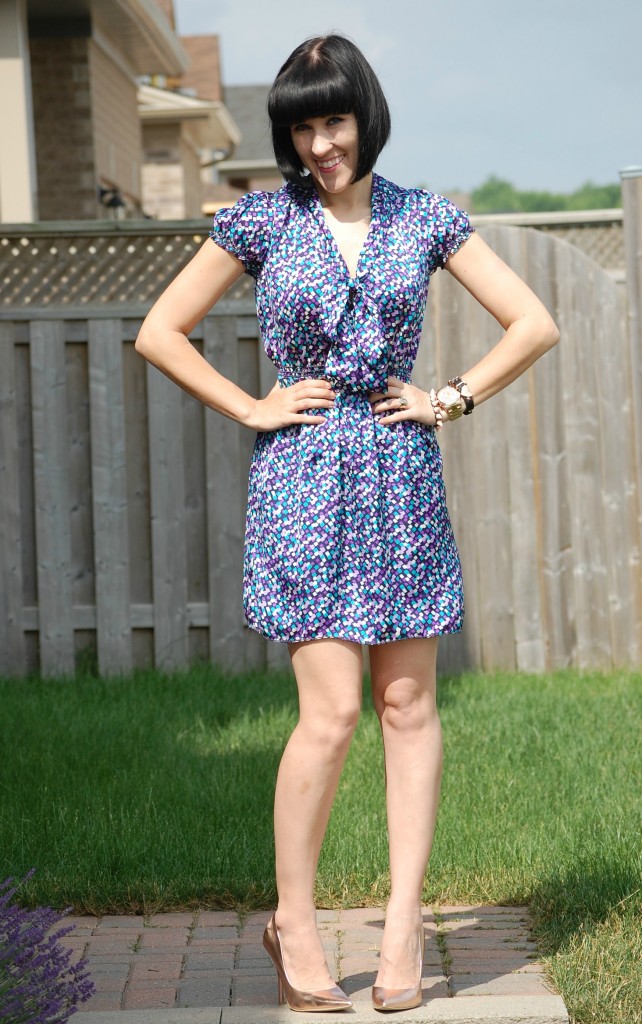 I feel like I'm saying this every week now, but this girl was back in Toronto today, I think that city is trying to tell me something? I got to attend Quo by Orly and Elizabeth Arden Events today and I learned so much, so many amazing new products coming to market that I cant wait to share with you all. Elizabeth Arden has a new perfume coming out that you're all going to love.
It's so nice to travel to Toronto in the summer for events, no rushing to the events in the freezing cold, trying to look cute and warm at the same time. I swear I could walk around that city for hours and never get bored/ see the same thing twice. It's full of energy that's for sure.
I'm going to get a lot of use out of this dress this summer, its so lightweight with so many colours, I'll be able to do so much with it. Can we all take a minute to look at these stunning rose gold pumps that I scored at Springs for only $20, my new fave for sure.
Dress– TJ Maxs-$30- Oct 2012
Watch- Aldo- Gift from hubby
Bracelet- BCBG- The Bay- Gift from hubby
Shoes- Spring- $20- in stores now